Scala Stonegrill (Alhambra, CA)
Scala Stone Grill Restaurant
1411 S Garfield Ave, Alhambra, CA 91801
626.782.7898
www.scalastonegrill.com
Fri 06/14/2019, 08:00p-10:10p
[Note: Scala looks to have closed up for good as of late July, so I suppose this post will just be for historical curiosity.]
I recently attended a birthday dinner at Scala Stonegrill, which was chosen largely due to its proximity to Energy Karaoke (where we headed afterward). The restaurant opened last August in the newly constructed Regent Plaza complex, situated on the site of the old Regent Cafe (and later, Harbor Kitchen). The kitchen is headed by Chef Ben Tam, reportedly of The Peninsula Hotels, and the conceit here is that diners grill their own food on super-heated stones (sourced from
this
Australian firm).

The decor isn't the most understated.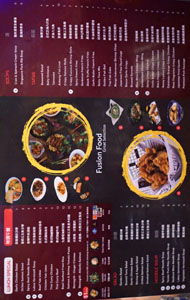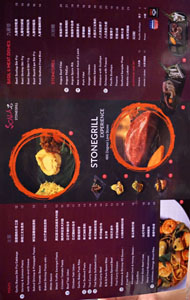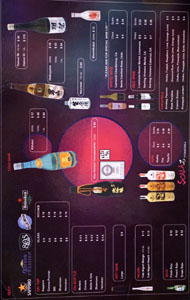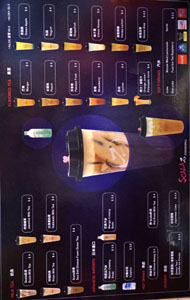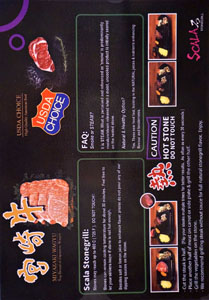 As far as the menu goes, it really is all over the place ("fusion"). In addition to the proteins intended for Scala's namesake stone grill, you get starters ranging from
takowasa
to truffle fries, mains running the gamut from baked pasta to
bò lúc lăc
, and strangely enough, an entire section dedicated to basil dishes. Drink-wise, you'll find a few beers, sake, a smattering of soju, some wine, and the cheapest cocktails I've ever seen (only $6!). There's also a large array of flavored teas if you're not into the alcoholic stuff. Corkage was advertised at $15 a bottle. Click for larger versions.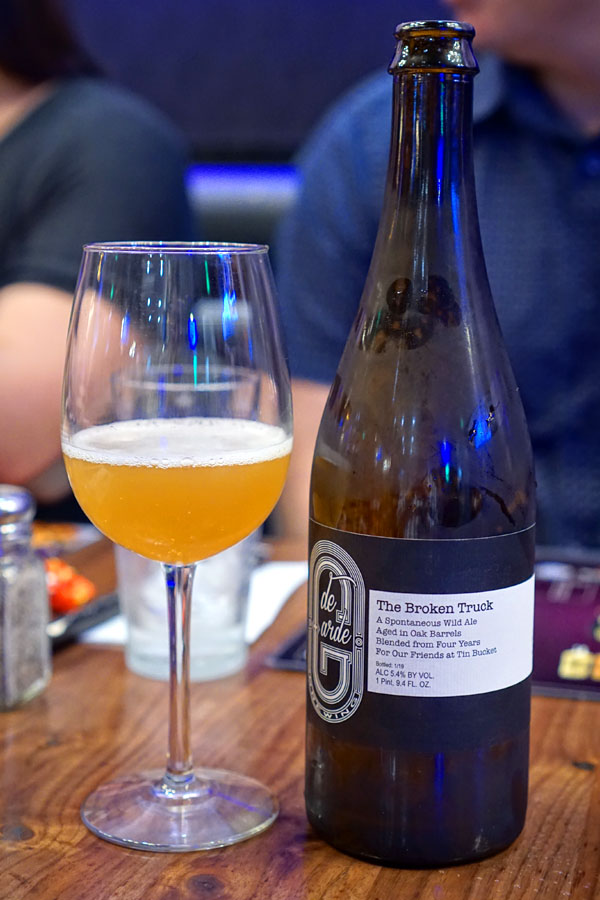 We ended up bringing our own booze, beginning with the
2019 de Garde The Broken Truck
, a four-year blend of spontaneous wild ale aged in oak barrels. The beer smelled fantastic; think tart and aromatic at first sniff, but with layers of sugary stone fruit underneath. Flavors, meanwhile, were acidic and funky up front, while peach appeared on the mid-palate and transitioned to a dry finish with a bitter, herbaceous edge. Excellent.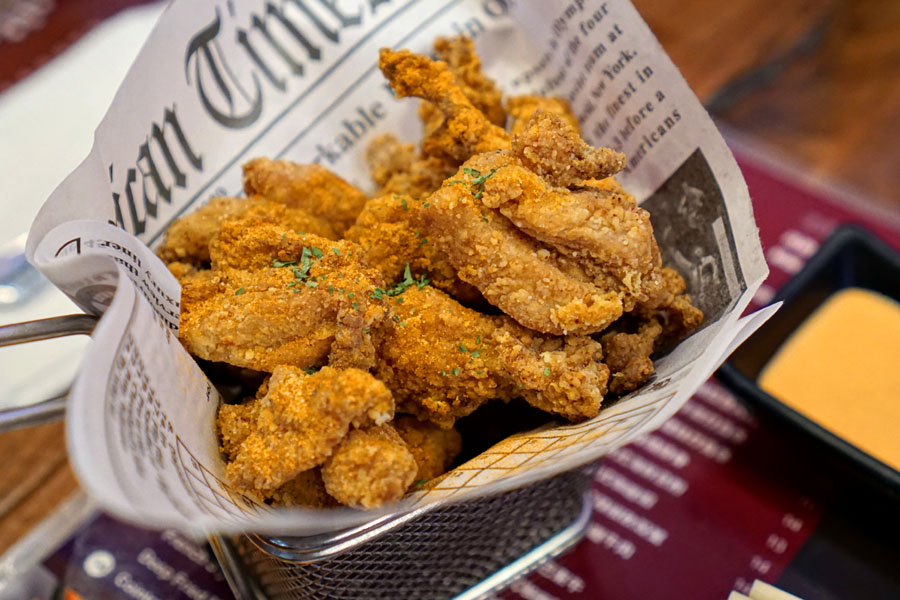 Spicy Crispy Chicken [$6.00]
Our meal commenced with some chicken, which was indeed as crispy as advertised, but sadly, not very spicy at all, verging on underseasoned in fact. There was also this undercurrent of sweetness in the bird that didn't need to be there.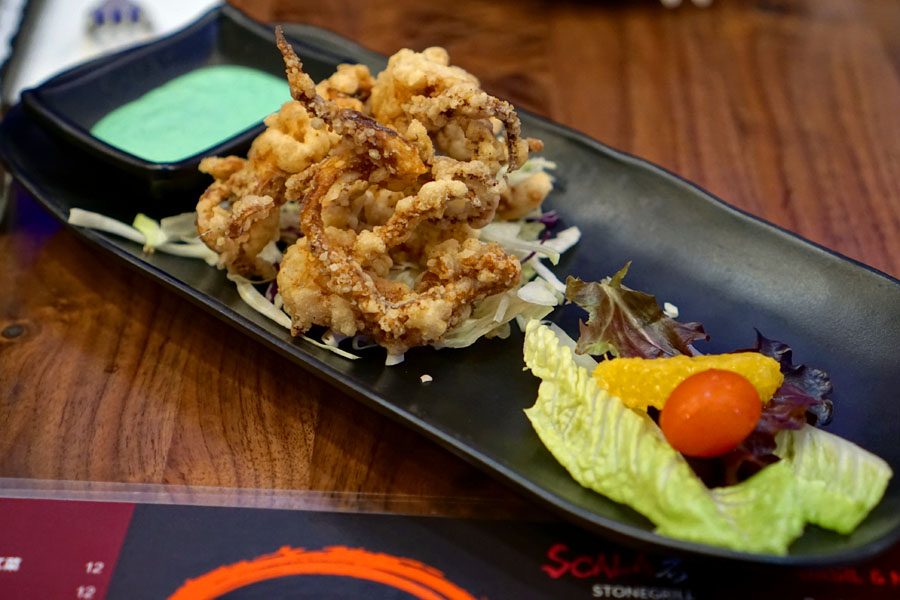 Japanese Fried Squid Legs [$7.00]
The
ika geso age
was a letdown as well. Again, there was this distracting sweetness present that didn't sit well with me, but more worrisome was the staleness I could taste in the batter. The limp veggies on the side didn't help things, nor did that disconcertingly green-hued wasabi sauce.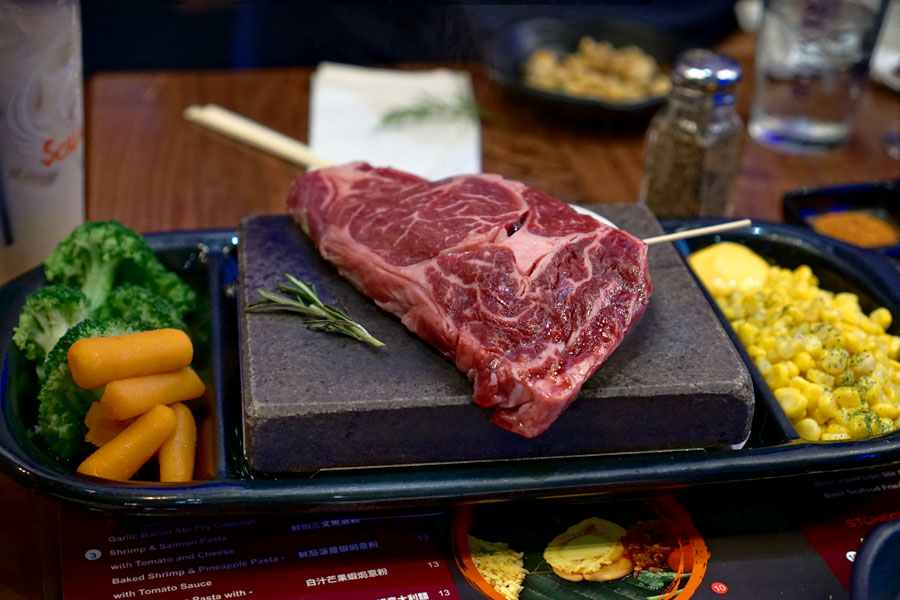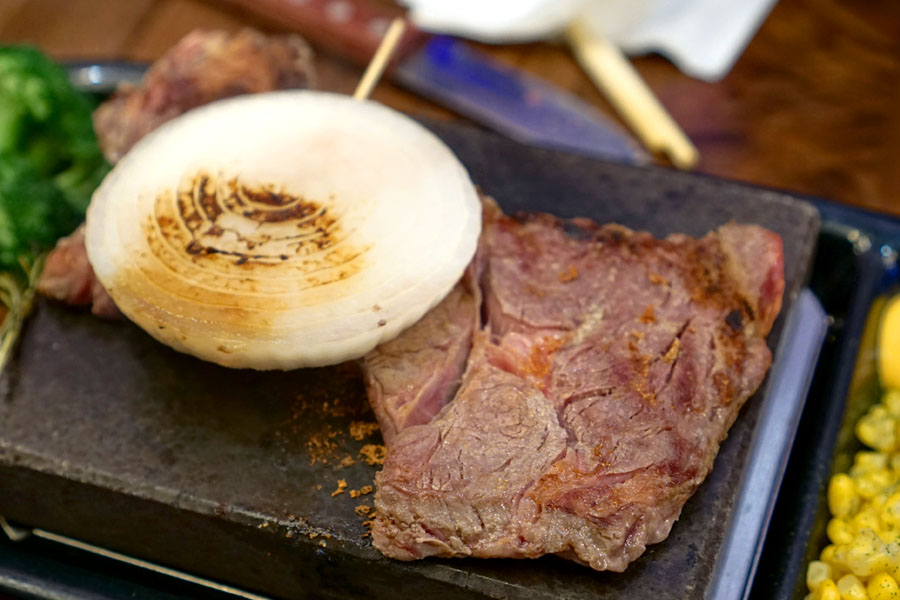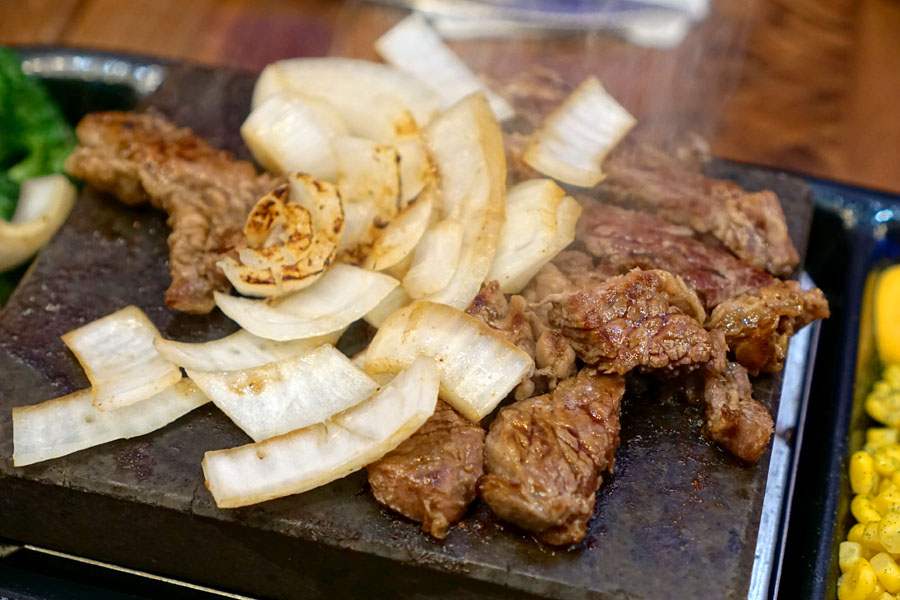 Angus RibEye [$21.00]
Time to get grilling. First up was the rib eye, which was decent texturally, but didn't really deliver much in the flavor department; think of it as your basic supermarket steak (and I'm talking Safeway, not Whole Foods). As far as the veggies went, I enjoyed the onions, and didn't mind the corn, but the broccoli and carrots appeared to be devoid of any seasoning whatsoever. And to add insult to injury, the carrots managed to be super mushy.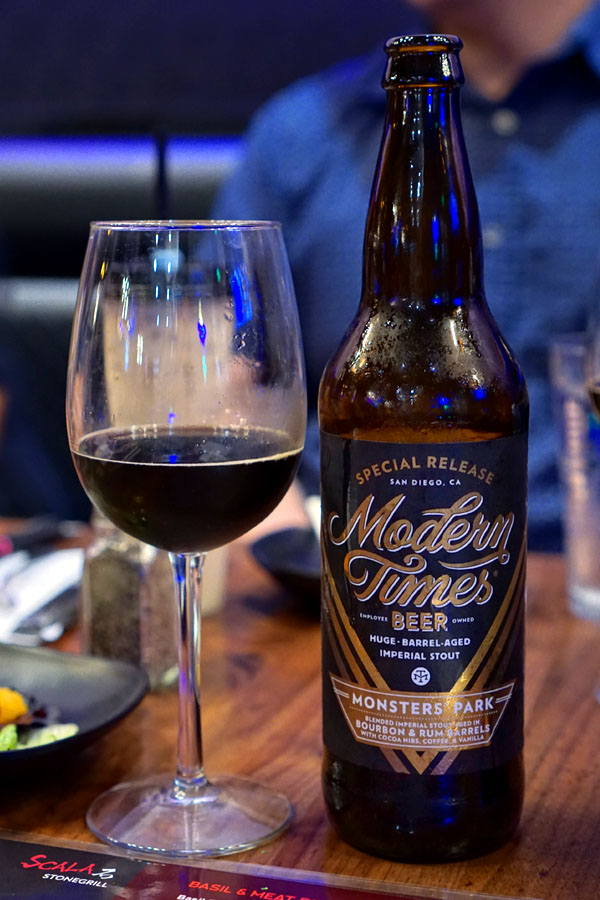 The evening's second beer was a blended stout, the
2018 Modern Times Monsters' Park Aged in Bourbon & Rum Barrels with Cocoa Nibs, Coffee, & Vanilla
. I got tons of dark fruit on the nose (from the rum barrels I'm guessing), which was joined by distinct cocoa notes. On the palate, there was lots of oak, lots of barrel up front, giving way to sweet chocolate and fruit flavors laced with bitter Black House coffee, while the back end really showcased the fragrance of the Madagascar/Ghanaian vanilla beans.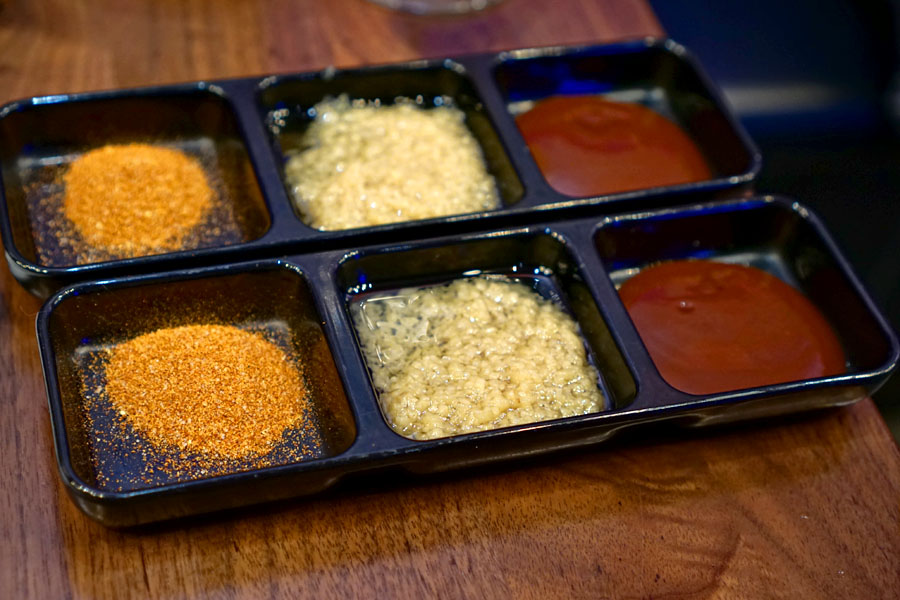 Given that the steak above was far from flavorful, we made sure to make use of the provided condiments: seasoning powder, garlic butter, and barbeque sauce.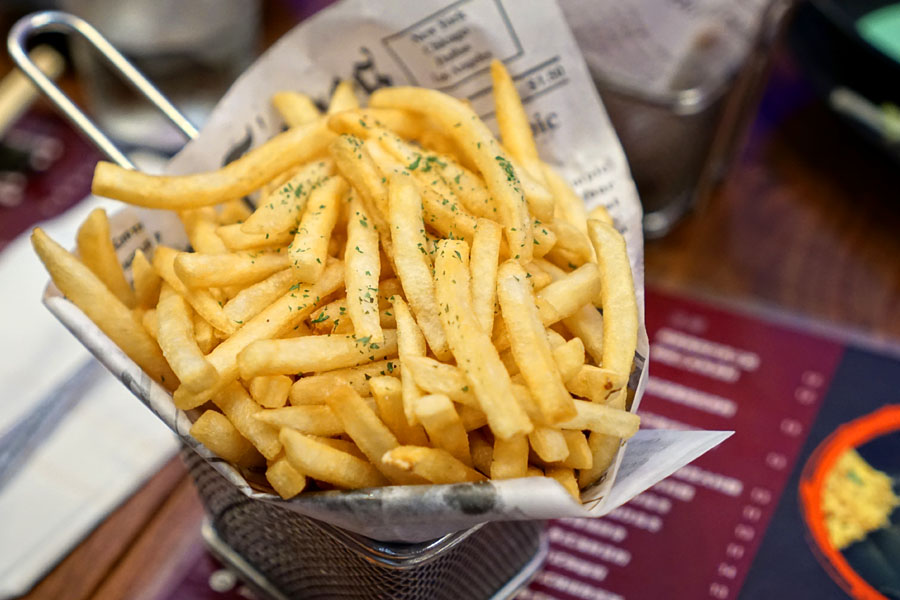 Black Truffle French Fries [$6.00]
Fries were textbook for the most part, but the truffle here was very, very, very subtle. Not worth the 50% premium over your standard fries.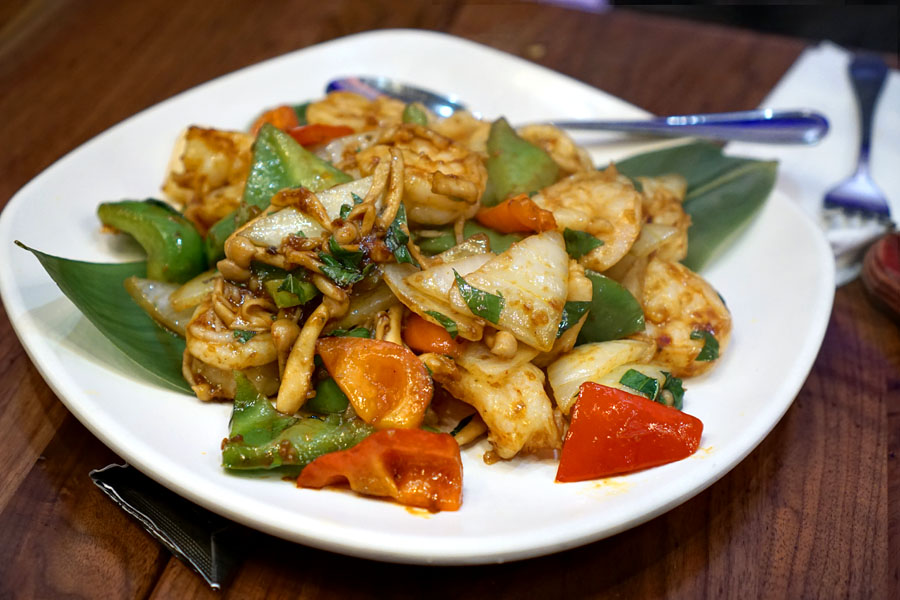 Basil Shrimp Stir Fry [$16.00]
This was my favorite dish of the night. The shrimp were cooked properly, still sweet and saline, and not overdone, and meshed superbly with the unmistakable pungency of basil. Really tasty.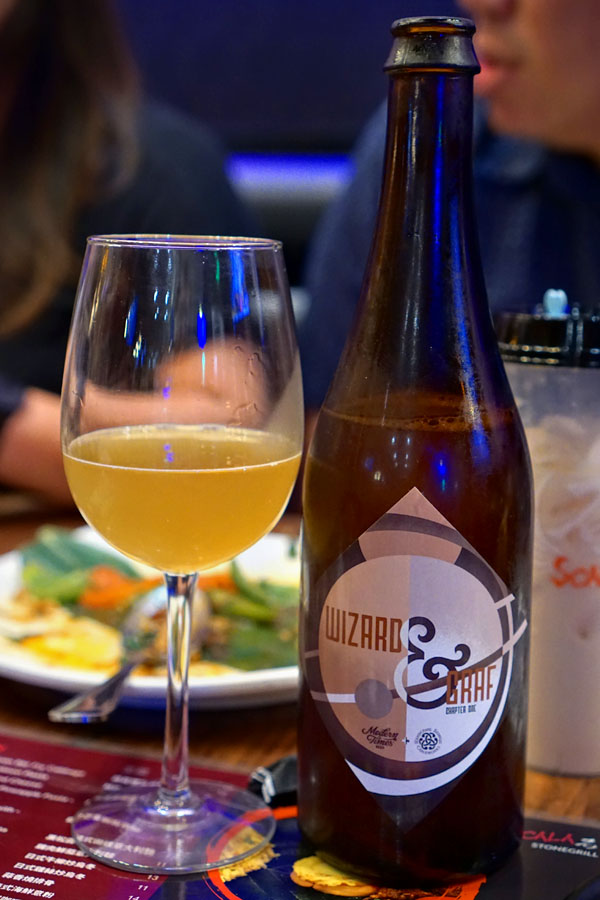 Next to drink was the
2017 Modern Times Wizard & Graf
. Created in collaboration with Wandering Aengus Ciderworks, this was a blend of grisette and apple juice, fermented and then aged in a clay amphora, then finished by months of bottle-conditioning. The nose here showed off a sweetness that recalled candied fruit, along with notes of sour plum. In terms of taste, I found the beer on the dry, mineral-y side, with both pome fruit and stone fruit commingling with a marked funky element. Pretty delish.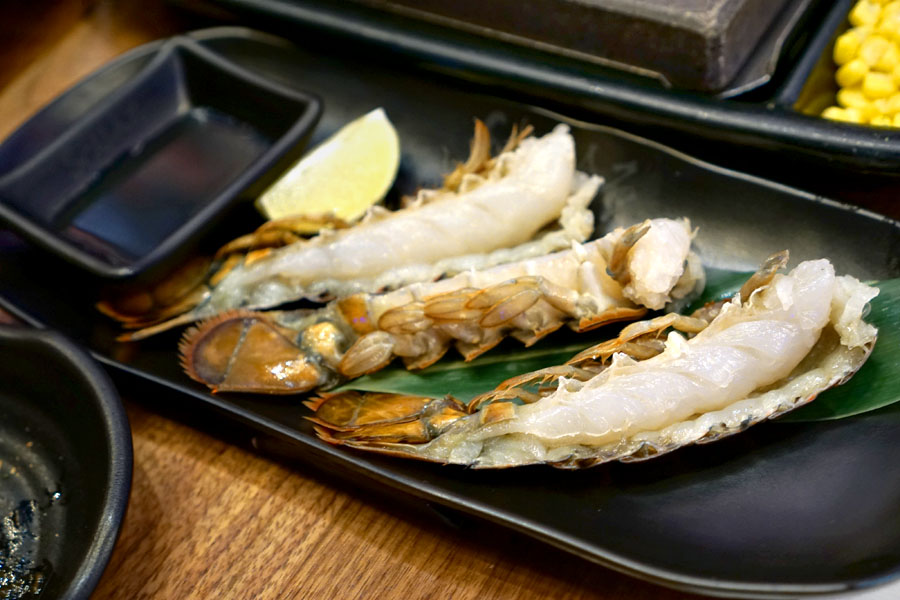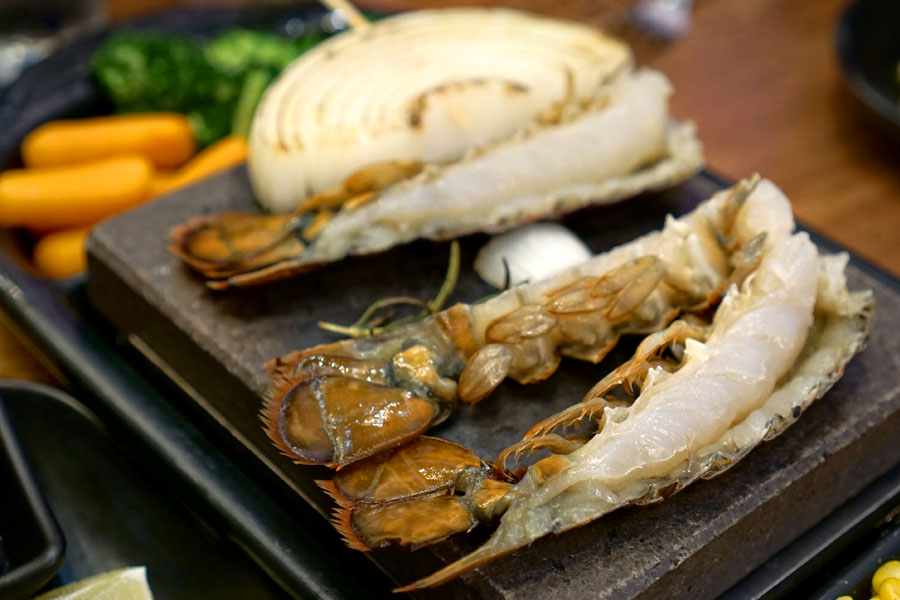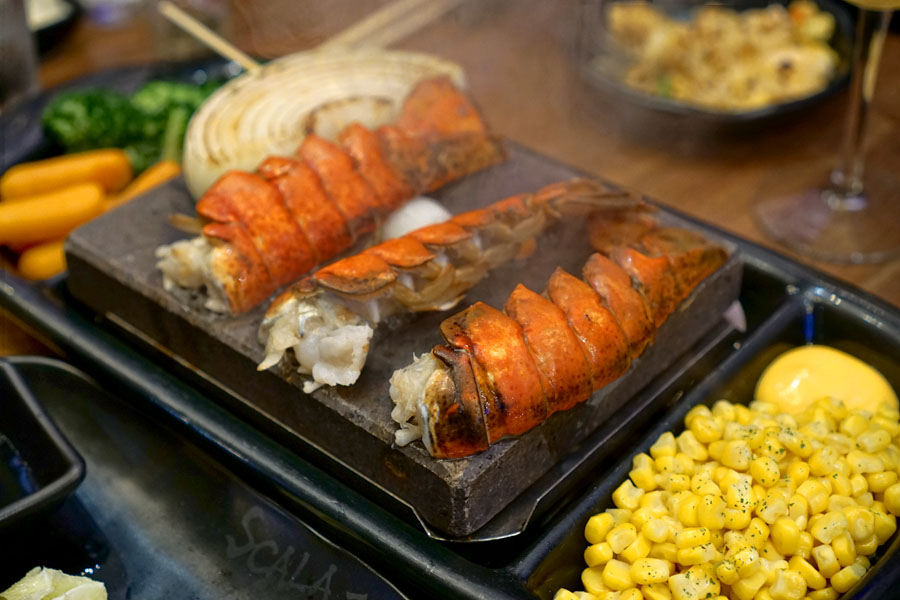 Atlantic Lobster [$23.00]
Lobster tails cooked up fairly well, and were on point texturally. However, in contrast to the preceding steak, I actually found these overly salty, to the point that you had a hard time discerning the actual lobster.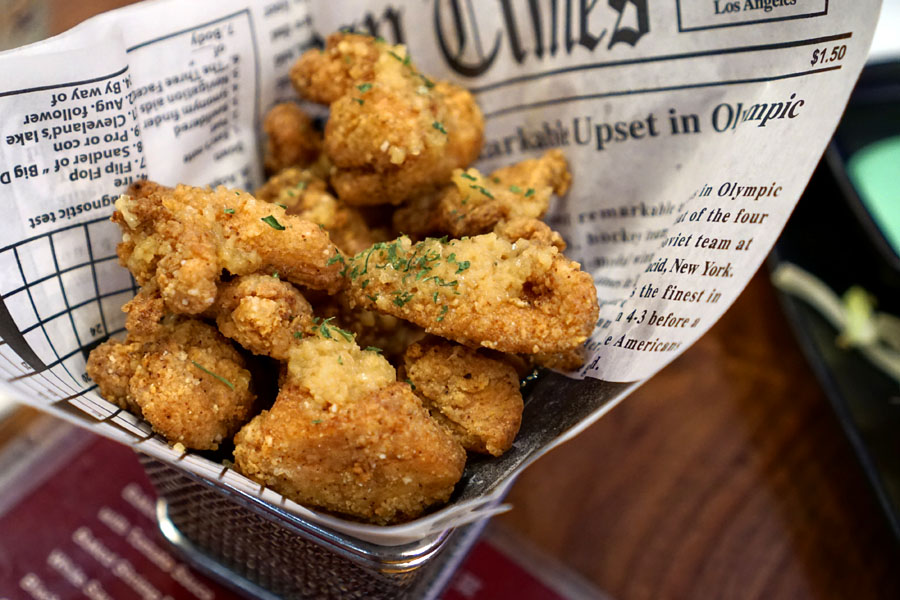 Garlic Butter Crispy Chicken [$6.00]
Our second order of chicken wasn't as crispy as our first, but was certainly more aggressive in terms of seasoning. There was a proper garlickiness present, and I definitely got the butter. Unfortunately, the butter actually made the bird taste worse.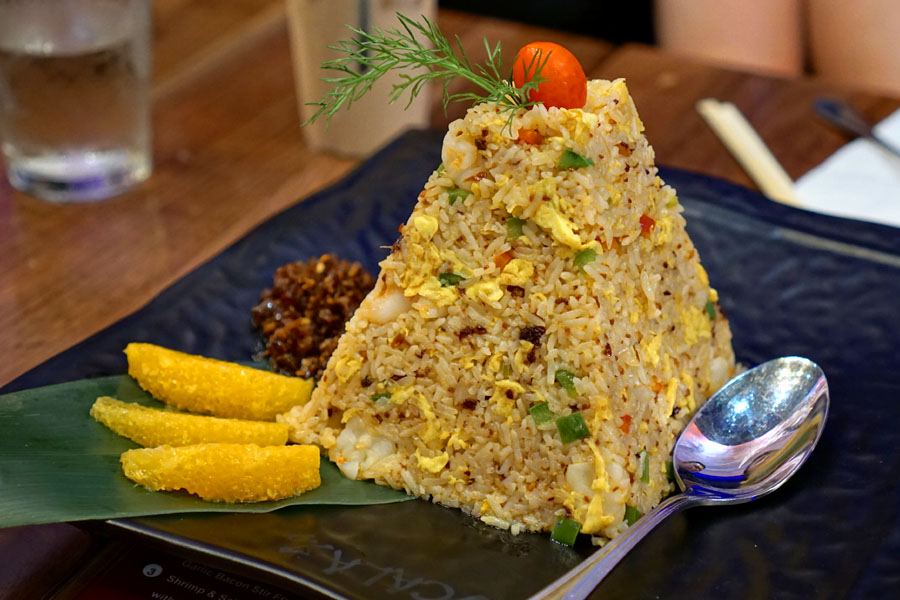 Shrimp XO Sauce - Fried Rice [$13.00]
We originally ordered the abalone and shrimp fried rice, but the kitchen was out of abalone, so shrimp-only it was. I didn't really care for the gimmicky square frustum shape here, but this was a solid fried rice, and my second favorite dish tonight. The brine of the shrimp was well conveyed, but also amplified by the depth and complexity of the XO.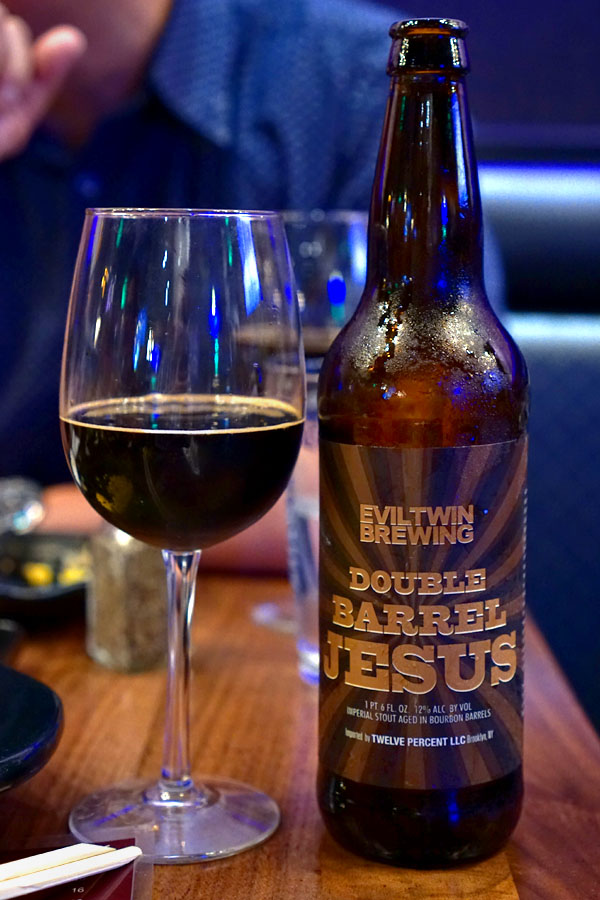 Our final beer was the
2015 Evil Twin Double Barrel Jesus
, a blend of different bourbon barrel-aged imperial stouts. Appealing nose rife with sweet coconut and actual nuts. Taste-wise, I got a base of sweet smoke and chocolate, with further layers of dark fruit, brown sugar, and oak. A great no-adjunct stout.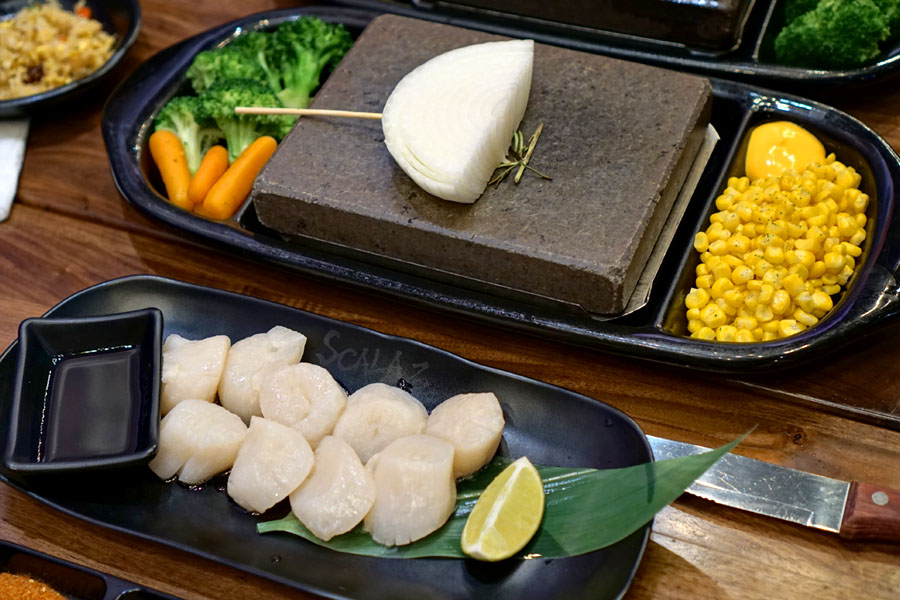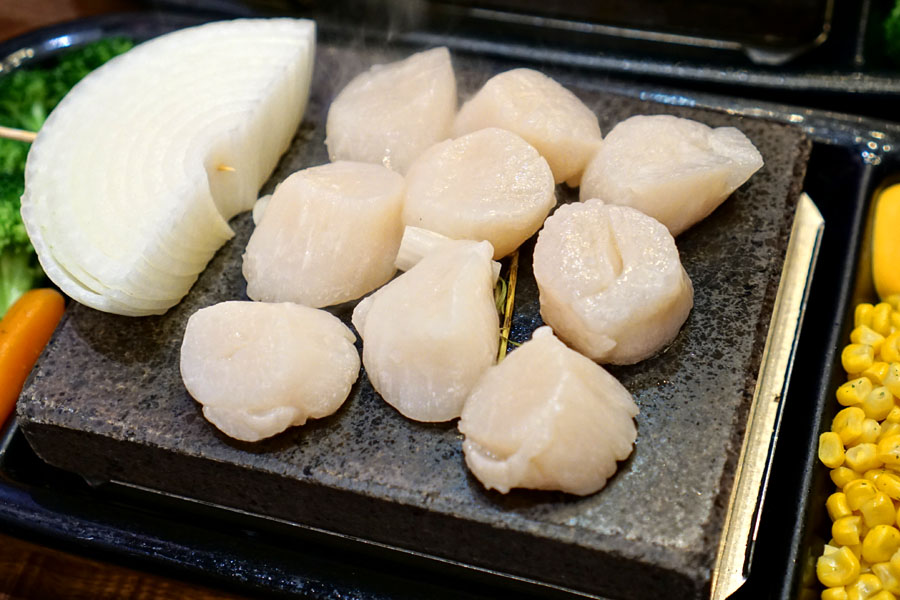 Pacific Scallops [$18.00]
Scallops looked the part, though they were a tad sandy and lacking in the sweetness department. That being said, they still cooked up pretty decently, and were my preferred protein of the three.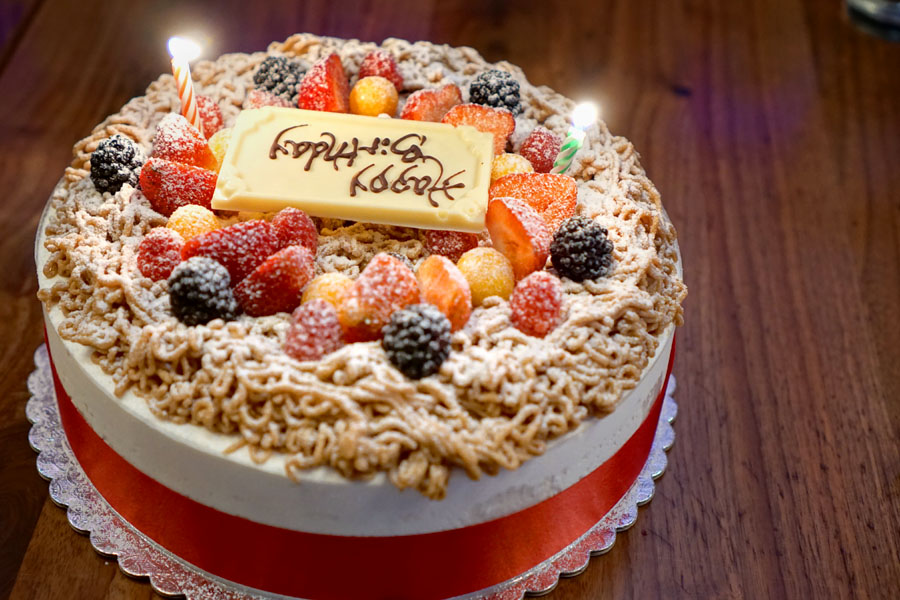 Given that this was a birthday, we were able to enjoy a cake at the end of the meal (
sans
cake cutting fee, which was nice).
I think it's pretty apparent that I didn't particularly care for my meal at Scala, as the restaurant seems to be focused more on the novelty of grilling on a hot rock than the quality of its food. There were a couple standouts, but by and large, I get the sense that the kitchen doesn't really give a damn (I mean, they couldn't even get popcorn chicken right). I don't see myself ever coming back here again.