Shanghai No. 1 Seafood Village (San Gabriel, CA) [2]
Shanghai No. 1 Restaurant
250 W Valley Blvd, San Gabriel, CA 91776
626.282.1777
www.shanghaino1seafood.com
Thu 01/26/2017, 08:00p-10:30p
Regular readers may recall that we visited
Shanghai No. 1
a while back. We had an enjoyable round of dim sum there, so we figured that it was time to come back for dinner, which happens to be a pretty different experience.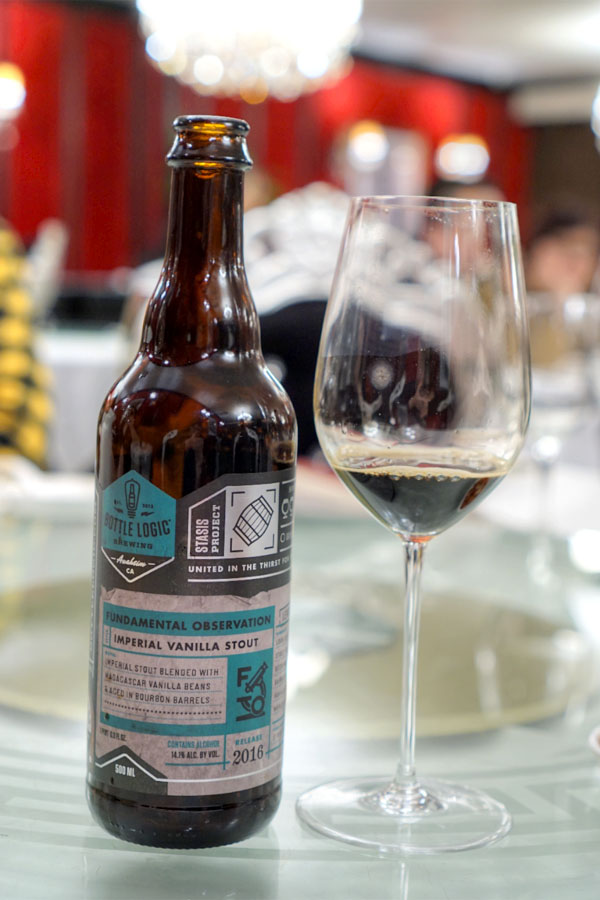 One of the people in my party was able to secure free corkage, so we made sure to bring some extra nice bottles, making this a bit of a beer dinner. Up first was the much ballyhooed
2016 Bottle Logic Fundamental Observation
, an imperial stout aged in four types of bourbon barrels with Madagascar vanilla beans, then blended. I'm not sure that the beer quite lived up to its sizable reputation, but it was certainly good. Huge, rich chocolate fudge on the nose, with vanilla coming in toward the close. Taste-wise, think fragrant vanilla married with sweet dark fruit and light barrel.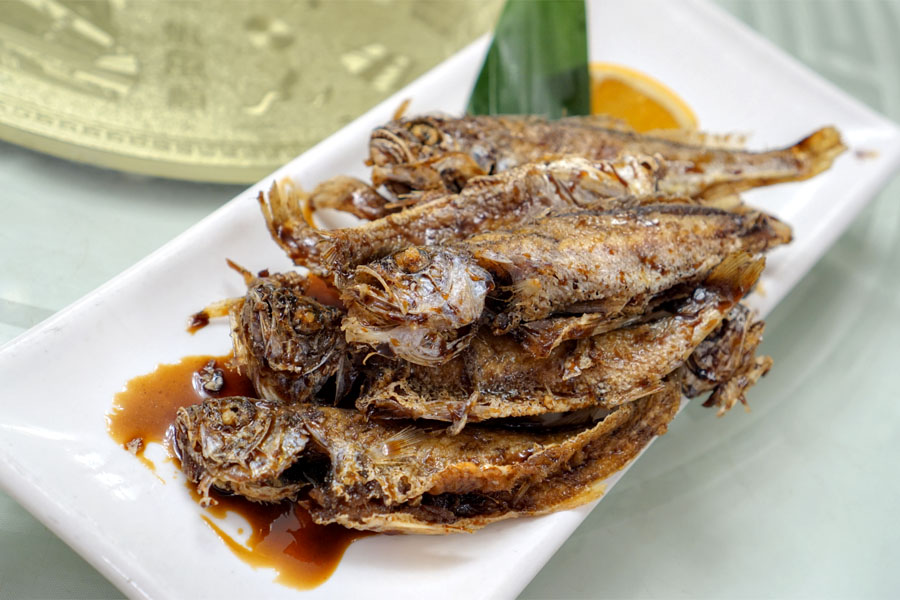 Old Shanghai Smoked Fish [$12.99]
One of the restaurant's signature dishes, the
xun yu
arrived with a bevy of sweet 'n' savory flavors, accented by an underlying layer of smokiness. I got a nice crunch to the fish, too.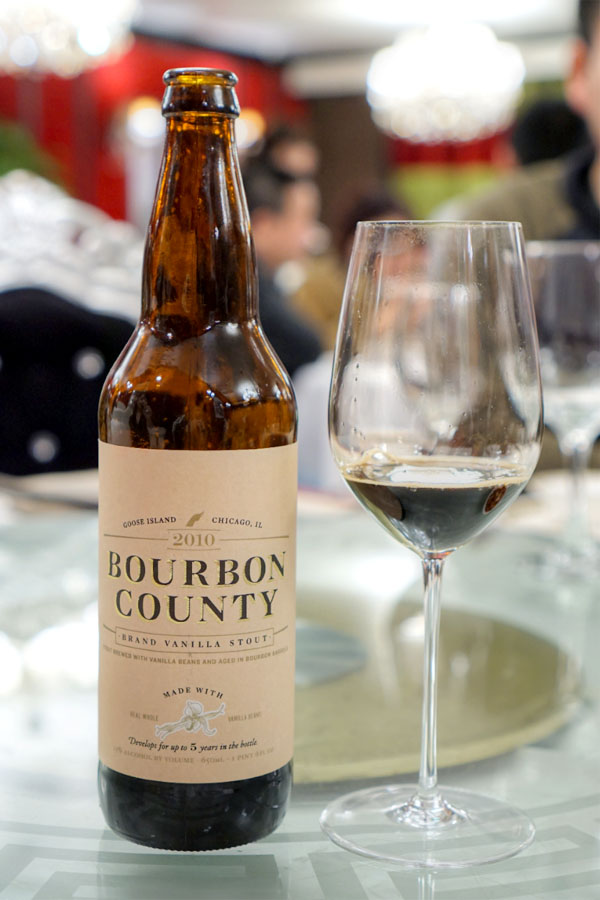 Keeping with the bourbon barrel-aged vanilla imperial stout theme, next was the O.G.
2010 Goose Island Bourbon County Brand Vanilla Stout
. I actually got much more vanilla on the nose than expected, joined by sweet malt and dark fruit. The palate showed off more malt, a bit of tartness, bourbon, and coffee, though not nearly as much vanilla, which wasn't surprising given that the beer's over six years old at this point. However, I will say that the beer did open up with more 'nilla as it warmed.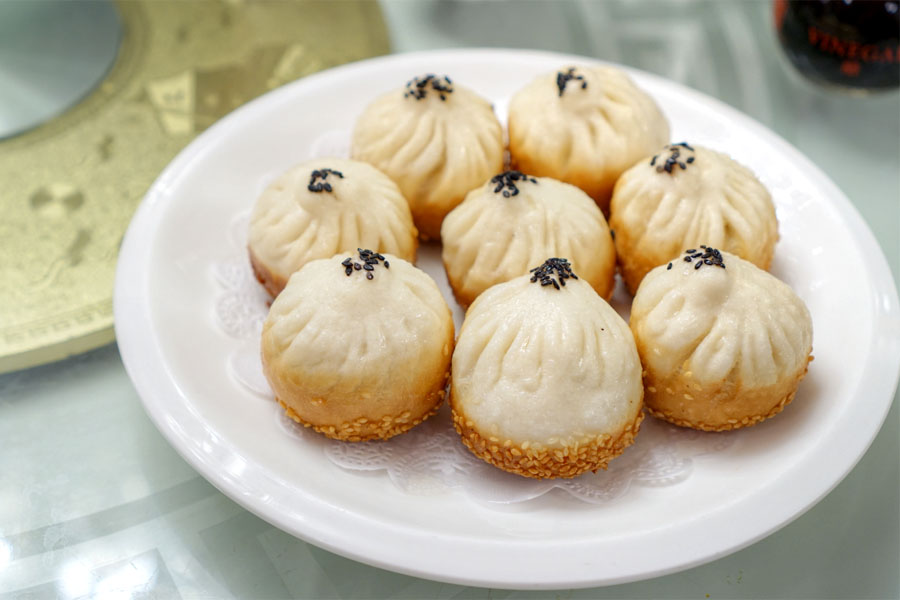 Old Shanghai Fried Dumpling [$7.99]
We had to get an order of the
shengjianbao
, which is probably Shanghai No. 1's most popular dish by this point. I liked the crispness of the bottoms here from the pan-frying, and how that worked with the buns' super juicy, savory pork filling. Great nuttiness from the sesame, too.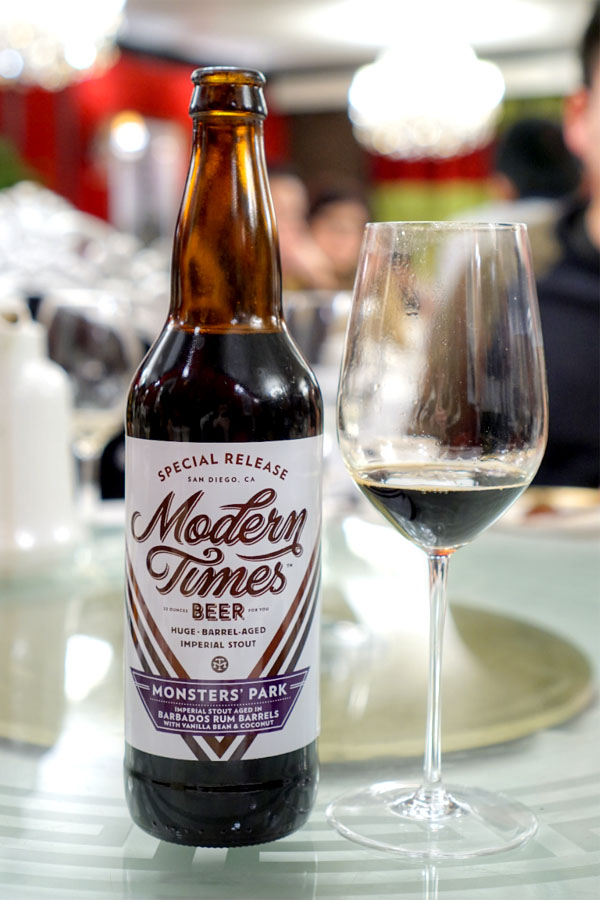 The
2016 Modern Times Monsters' Park aged in Barbados Rum Barrels with Vanilla Beans & Coconut
was the first of two rum barrel-aged imperial stouts containing vanilla. This one smelled of dark fruit, spice, light coconut, and apparent vanilla. The taste brought an oakiness at first blush, then dark fruit, more rum-fueled spice, and vanilla on the back end. I actually didn't get much coconut here.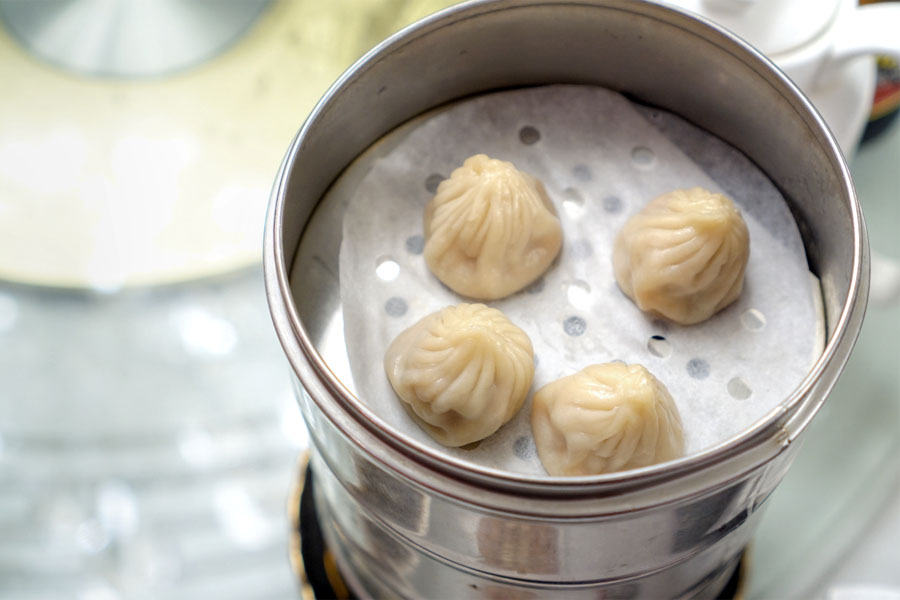 Steamed Bun Stuffed with Juicy Pork [$6.99]
Xiaolongbao
had rather thick, overly doughy skins, though their taste was pretty much what you'd expect, and well-matched with the included ginger.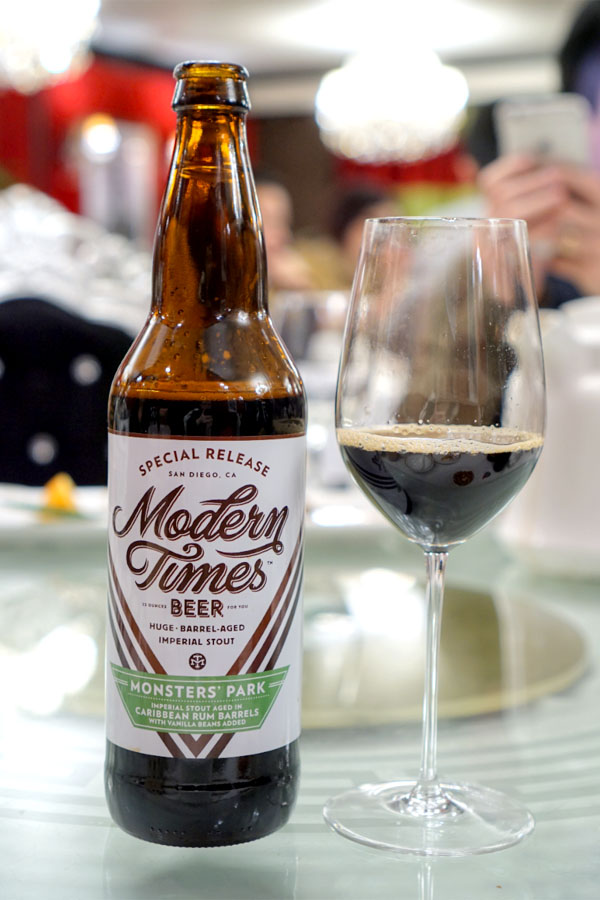 Next came the
2015 Modern Times Monsters' Park aged in Caribbean Rum Barrels with Vanilla Beans
, featuring pods from Madagascar, Tonga, and Tahiti. Considerable aromas of vanilla, with roast and malt. The palate was definitely more subdued vanilla-wise though, and displayed more of the oak, the chocolate.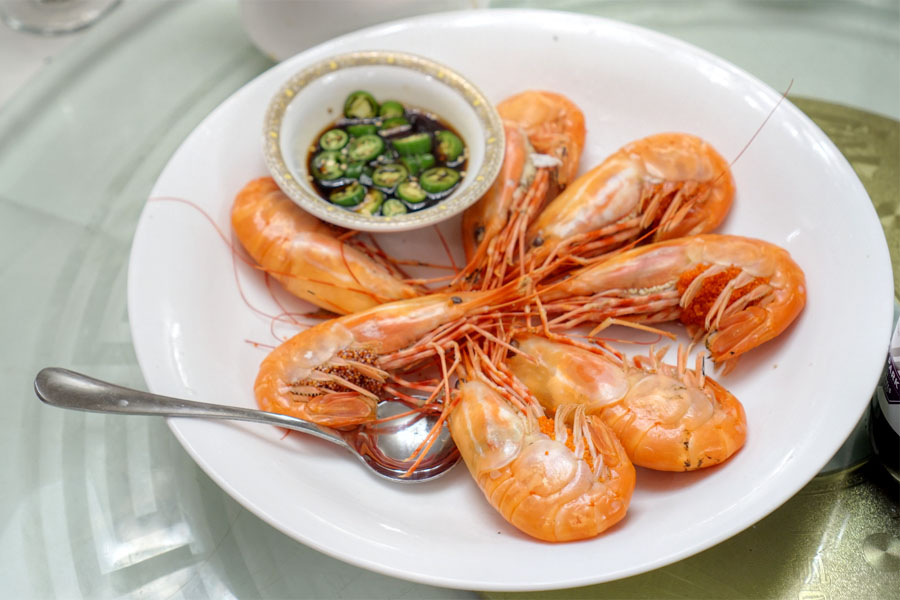 Live Shrimp [$73.98]
Arriving soft and snappy to the bite, the shrimp were among the larger ones I've encountered. They were cooked simply, allowing their inherent, sweet brine to shine. Nice additional bit of luxuriousness from the bountiful amounts of roe present, too.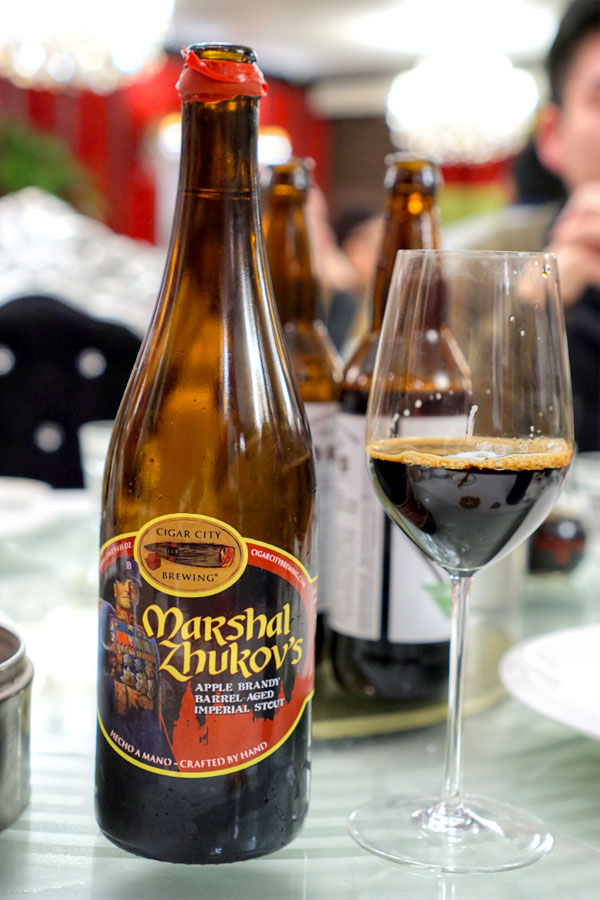 Here we had the somewhat infamous
2016 Cigar City Apple Brandy Barrel Aged Marshal Zhukov's Imperial Stout with Vanilla Beans
, which was brewed exclusively for the BeerZareGewd trading group after they paid Cigar City $7,100 in a
charity auction
. Appealing aromas of sweet-tart apple and roasty malts. Flavor-wise, it was more of the same, with the Laird's barrel really making itself known over layers of roast, chocolate, and coffee. Unfortunately, the advertised Madagascar bean was more restrained than I would've liked. After we let this warm up a bit, the apple component became even more forceful, but the vanilla was still subdued.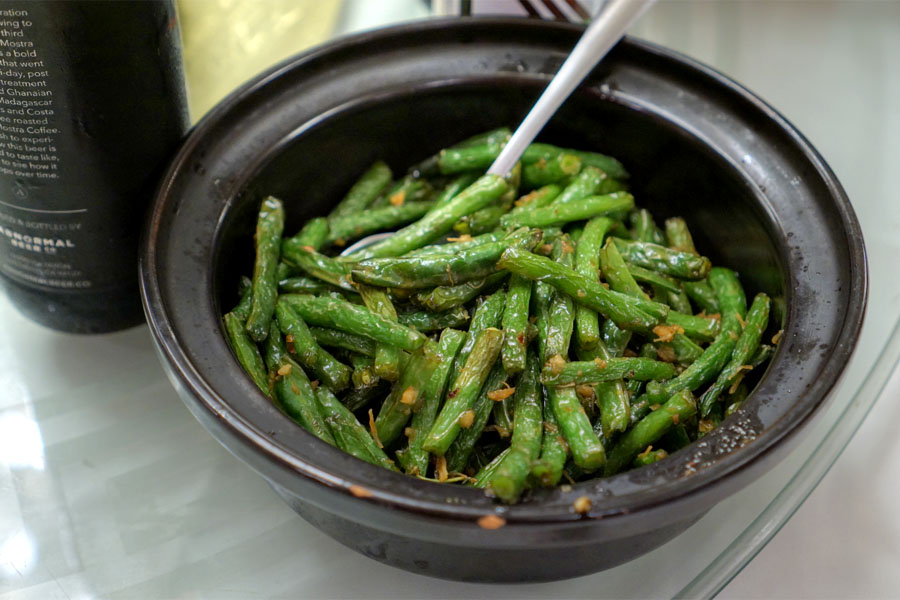 Stir-fried Kidney Bean en Casserole [$12.99]
Green beans (
siji dou
) were lovely, coming out properly crunchy and imbued with boatloads of earthy umami and spice.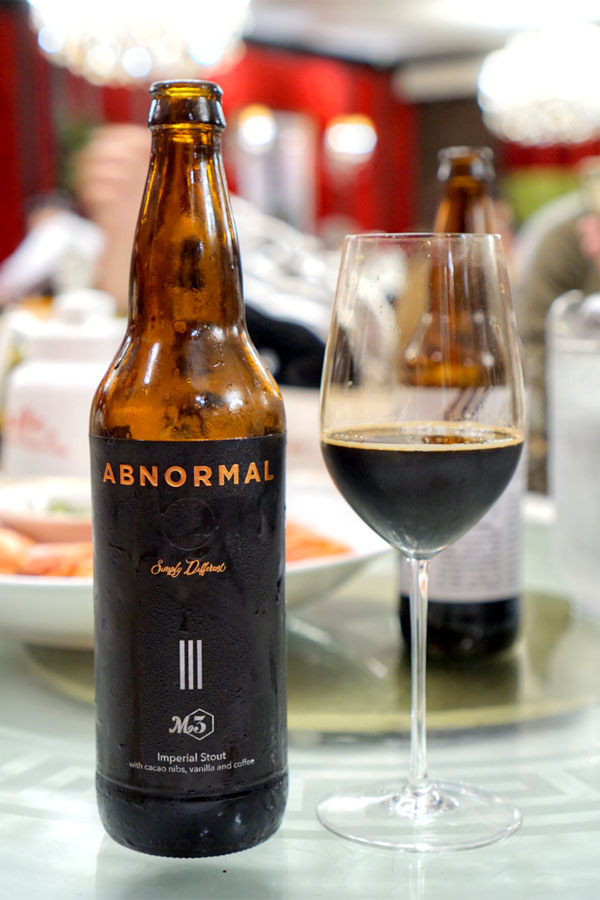 One of the standouts was the
2016 Abnormal M3
, an imperial stout with Ghanaian cacao nibs, Madagascar vanilla beans, and Costa Rican coffee, brewed in collaboration with 3 Sons for Mostra's third anniversary. Massive bouquet brimming with chocolate and vanilla. Taste was filled with roasty coffee, sweet smoke, and an almost nutty element, all layered over more chocolate. Superb, especially for a beer that's not barrel-aged.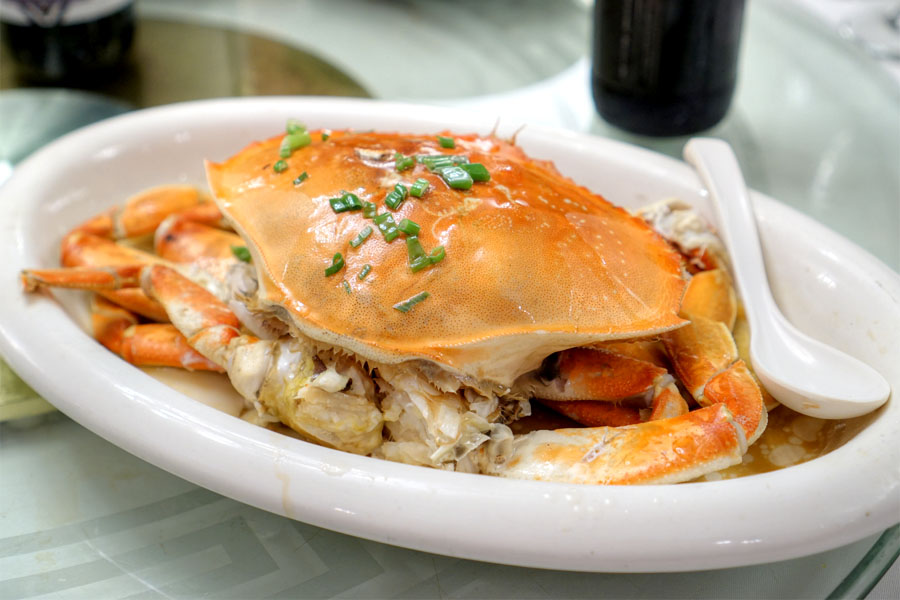 Steamed Crab with Scallion Oil [$52.22]
A whole crab featured soft, supple flesh that seemed particularly sweet this evening. Very nice when paired with the zesty scallion.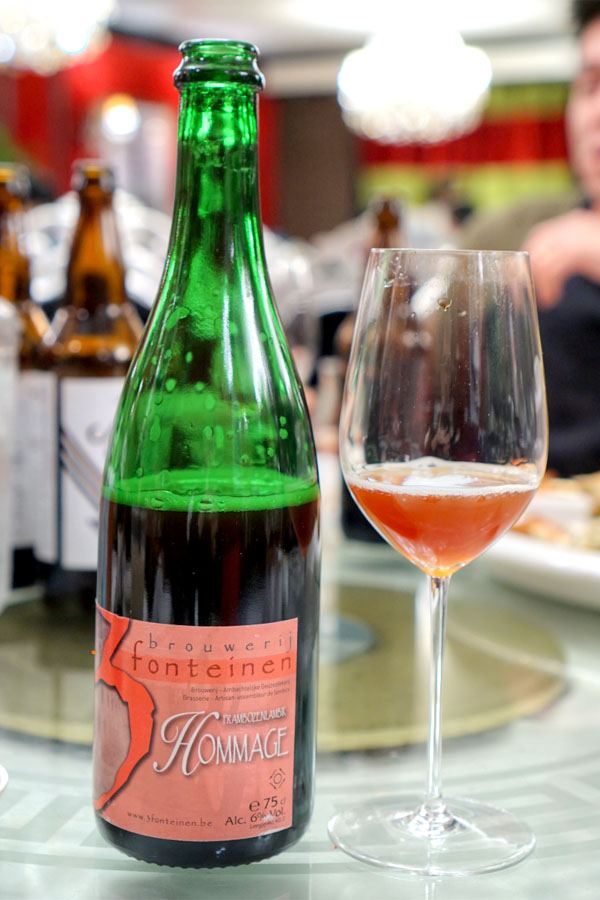 We had a brief sour interlude at this point, beginning with the
2015 Drie Fonteinen Hommage
, a lambic with raspberries and sour cherries first created to commemorate the life of brewery patriarch Gaston De Belder. This one smelled of tart
suanmei
, with light jam and wood. I got much of the same in terms of taste, but with more overt fruit character to complement the sourness, acidity, and funkiness of the beer.
Fried Sea Weed and Yellow Croaker [$15.99]
The
tai tiao huangyu
was perhaps my favorite item of the night. The actual fish I found soft and juicy, with just the right amount of crisp, light batter. Meanwhile, seaweed imparted an extra layer of savoriness and complexity to the natural sweetness of the croaker, making for an eminently balanced dish.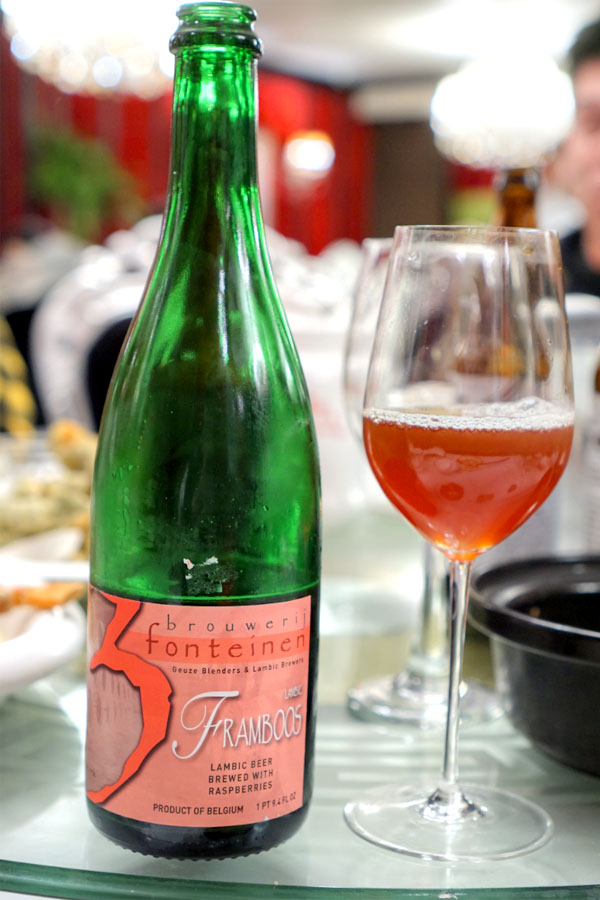 Next to imbibe was the Hommage's sister beer, the
2014 Drie Fonteinen Framboos
, a one-year-old lambic brewed solely with raspberries. I described the Hommage as smelling of
suanmei
, and this beer went even further in that direction, with an added mustiness. The taste was similarly taken up a notch: more tartness, more acidity, more vinegar-y notes, more jam on the finish. I will say that the beer was undercarbonated, unfortunately.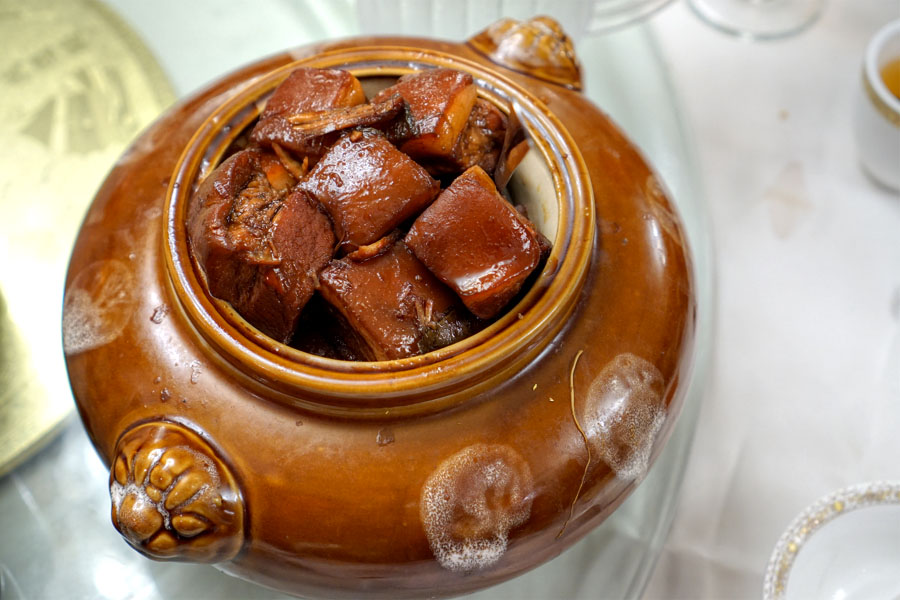 Braised Pork in Brown Sauce in Old Alley [$16.99]
We felt compelled to order the
hong shao rou
, which is basically Shanghai No. 1's signature dish. The slow braised pork showcased a proper balance of fat and lean, along with the dark, sweet, savory, sticky flavors you'd want, all with a fragrant spice overarching.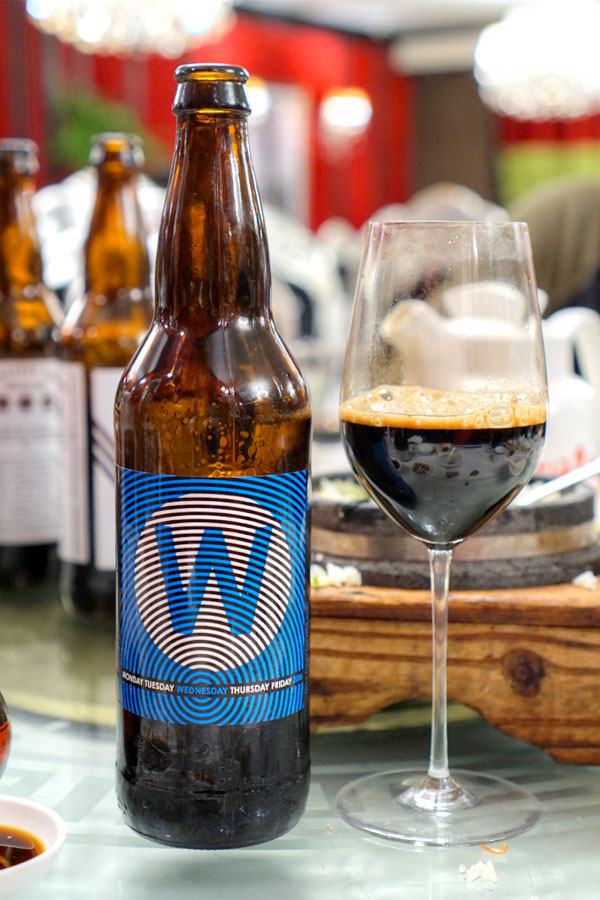 Getting back to the heavier beers, the
2016 Cycle Wednesday
was a bourbon barrel-aged imperial stout with hazelnut and cinnamon. This one smelled fantastic, with monstrous aromas of super sweet hazelnut and light chocolate. Upon tasting, I believe my exact words were "hazelnut as fuck," so that gives you an idea of how much hazelnut there was. I also got more chocolate and a trace of vanilla, but surprisingly, little cinnamon.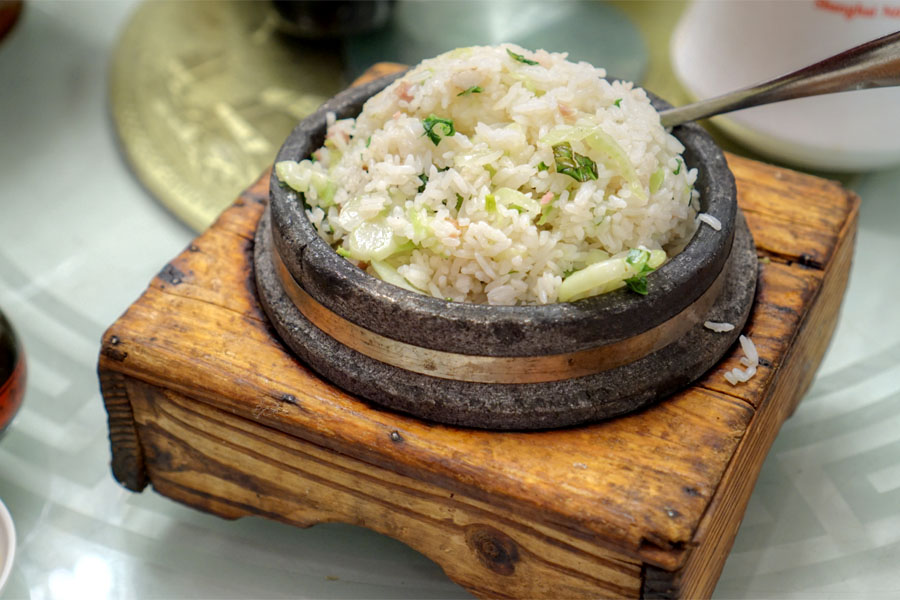 Rice Mixed with Salted Meat in Casserole [$9.99]
The
xian rou cai fan
worked as a counterpoint to the heavier dishes we had. There was a well-placed brightness from the veggies, while the meat just added a smidge of salt to the fray.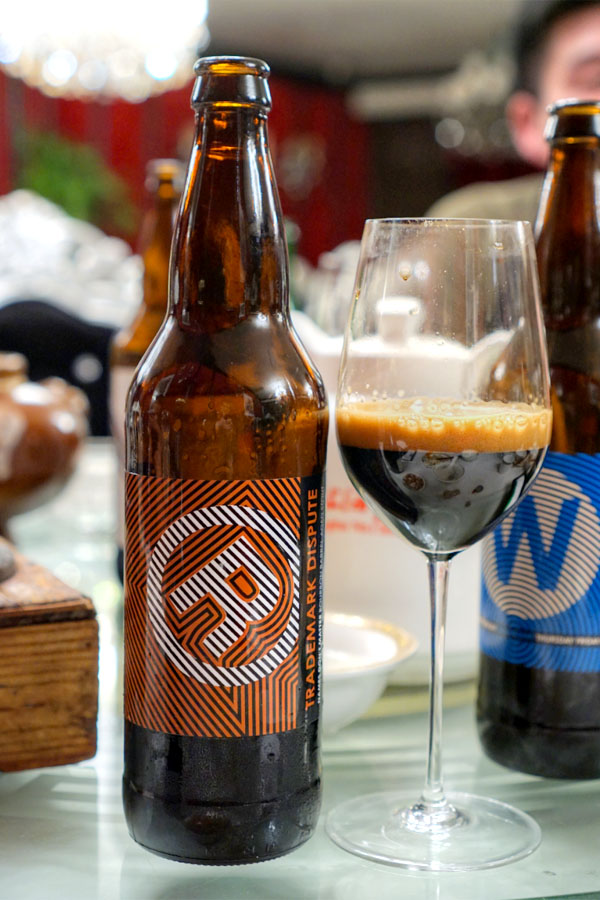 Last up to drink was the
2016 Cycle Trademark Dispute: Vanilla
, a bourbon barrel-aged stout with vanilla, not surprisingly. Very sweet aromas filled with vanilla, along with chocolate and light roast. The palate was centered on malt, chocolate, and barrel, but with still plenty of somewhat artificial vanilla in there.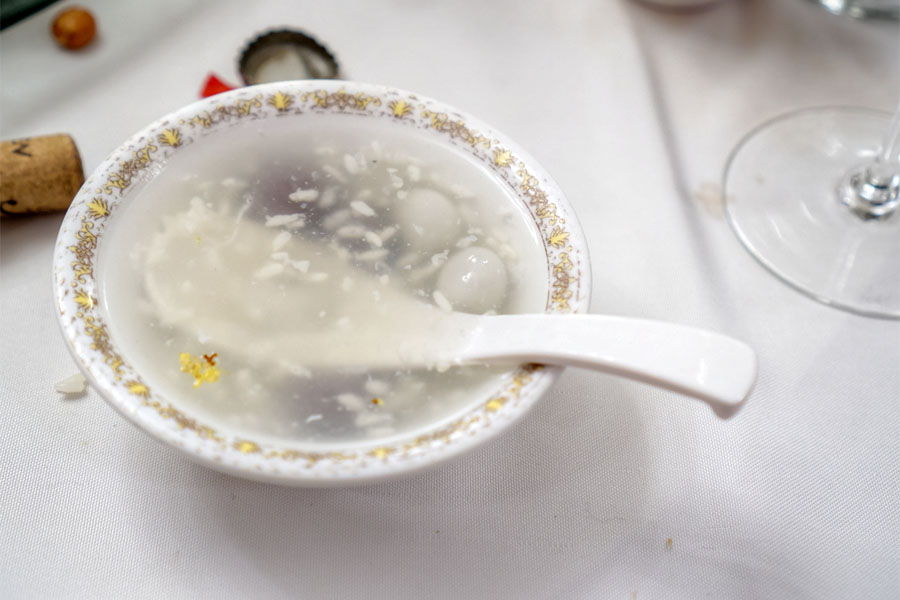 Boiled Glutinous Rice Balls in Fermented Glutinous Rice [$6.99]
Sweet 'n' ricey
jiuniang tangyuan
served as dessert.
Once again, we had a very solid meal here, which I'm sure was made even more enjoyable by the BYOB aspect and the surprisingly competent service. I actually wouldn't mind exploring more of the (famously ginormous) menu.