Moros Cuban Restaurant (La Habra, CA)
Moros Cuban Restaurant
380 N Harbor Blvd, La Habra, CA 90631
562.694.4169
www.moroscubanrestaurant.com
Sat 12/31/2016, 08:20p-09:55p

My most recent New Year's Eve dinner was decidedly low-key, as I guess it sort would have to be given that it took place in La Habra. We ended up at Moros (Spanish for "Moors," either a reference to the owner's Muslim heritage or the rice 'n' beans dish), which is probably the most exciting dining option in town. The restaurant serves what's described as modern Cuban cuisine (incorporating influences from Spain and other parts of Latin America), and comes to us from one Sean Saafan.
About the Chef/Owner
: Saafan was born and raised in Maadi, a suburb of Cairo. He left Egypt for the US in 1998 when he was 19, and, speaking little English, got a job as a dishwasher at the Florentine Gardens event venue in River Vale, NJ. He eventually worked his way to prep cook and line cook positions, then moved to the FOH as a busser, server, and GM, all while pursuing a degree in hospitality management from the French Culinary Institute. Saafan then relocated to Las Vegas, where he became GM of Fuego Steakhouse at the Fiesta Henderson hotel/casino. He stayed there for nine months, then moved to SoCal, where he found a job as the Director of Weddings and Banquets for Cuban eatery Coco Palm in Pomona. With that experience under his belt, Saafan debuted Moros in January 2011 with partners Alex Chavez (the opening Chef, who eventually left to start Habana Vieja in Torrance) and Sam Rodriguez (who served as GM).

The restaurant takes the place of the former Yumi Sushi, and was smaller than I expected, with about a dozen tables. It was a quaint, warm space though, and made sense for the concept.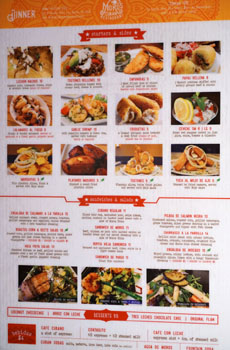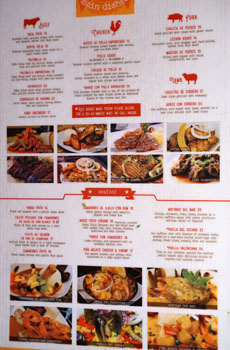 Menu-wise, you get a wide array of Cuban- and Latin-inspired dishes--starters and such on one side, and more substantial items on the other. In terms of beverages, there's a limited selection on offer, but you do get free corkage for one bottle, while the second will cost you $20. Click for larger versions.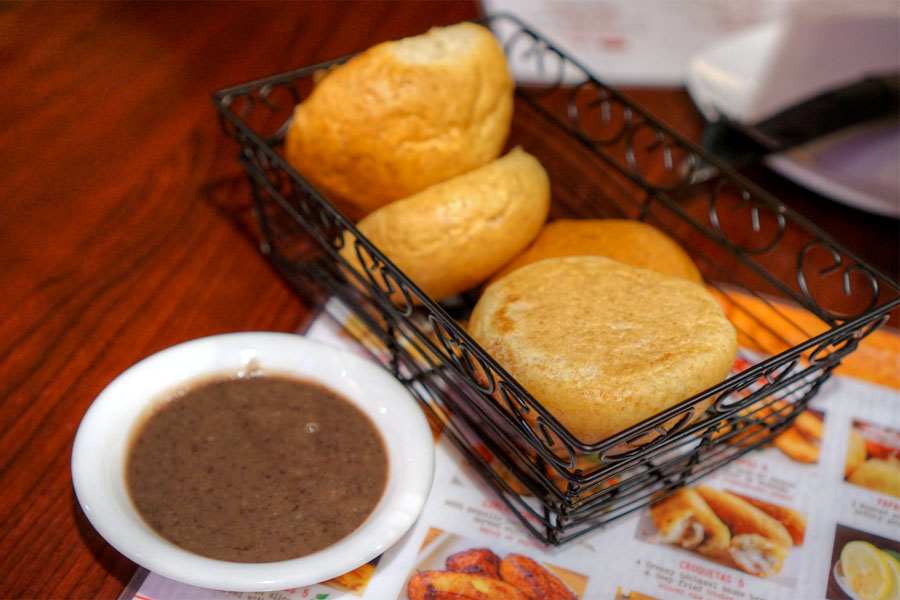 Complementary rolls were light and fluffy, with a slight sweetness. Not bad alone, but much improved with a dab of that richly-flavored black bean dip.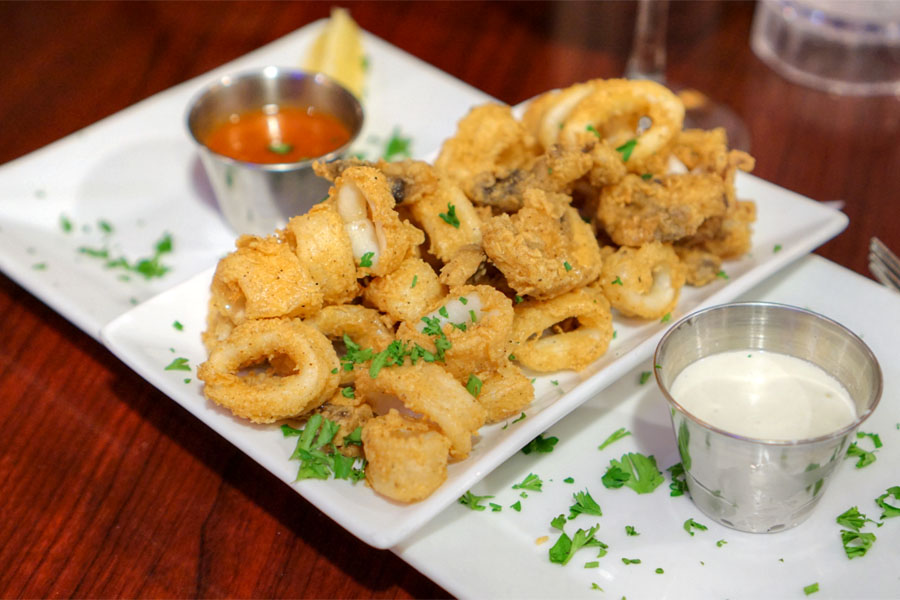 Calamares al Fuego [$9.00]
| Crispy & tender calamari (served w/ marinara & a feisty garlic jalapeño sauce)
Squid came out surprisingly tender, with a crisp, light batter. The paired marinara was about par for the course, while the white sauce was less garlic and jalapeño and more ranch-y (not necessarily a bad thing).
Papas Rellena [$6.00]
| 3 Mashed potatoes stuffed with savory ground beef & onions
Stuffed potatoes were of proper heft, with a nice savoriness and spice from the
picadillo
filling.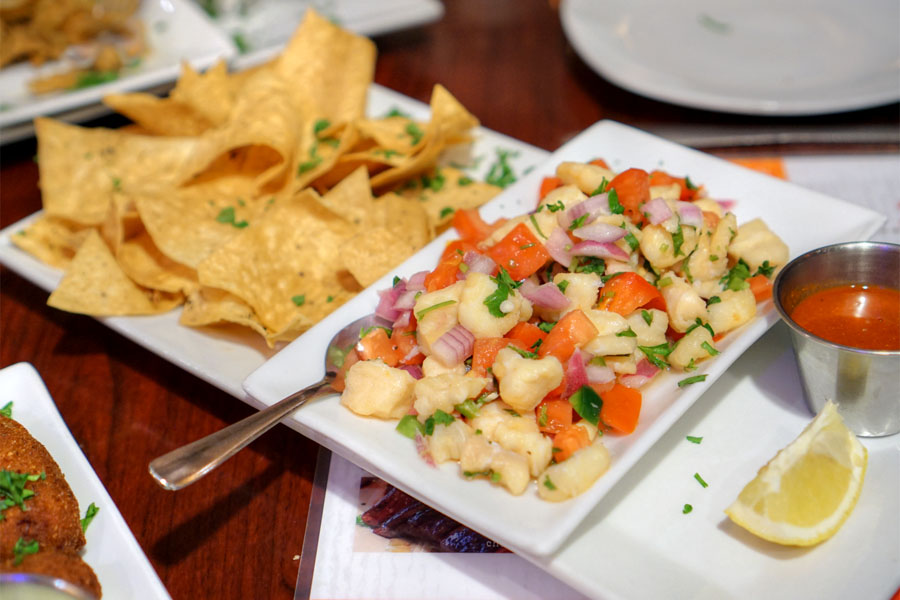 Ceviche [$9.00]
| Fresh red snapper cooked in lime juice, onion, tomato & cilantro
The ceviche showcased soft, almost spongy cuts of snapper alongside plenty of tart, acidic flavors. Great with those super crunchy chips on the side.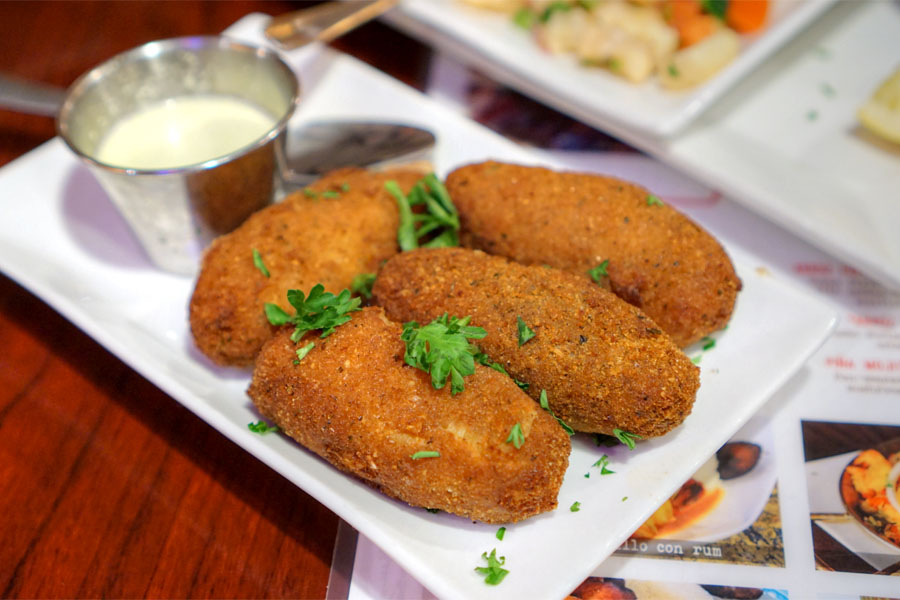 Croquetas [$5.00]
| 4 creamy béchamel sauce breaded & deep fried (choice of pork, minced ham or chicken)
We ended up going with a mix of the chicken and ham versions of the croquettes, both of which I wish were creamier (I didn't get much of the advertised béchamel).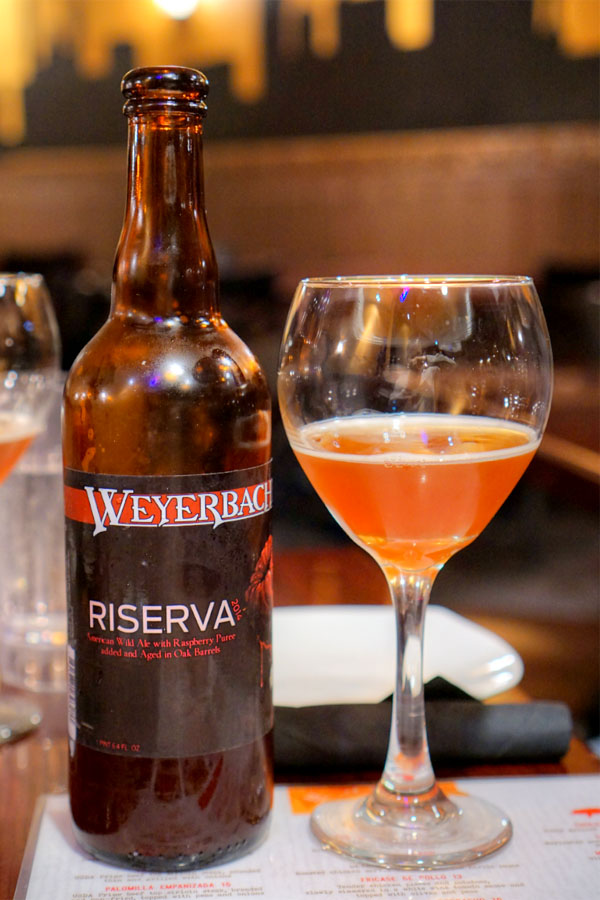 I had a bottle on me, the
2014 Weyerbacher Riserva
, an oak-aged wild ale with raspberry. Nose was an expected mix of fruit and funk, and was almost Pinot Noir-like according to one of my dining companions. The palate veered decidedly tart and acidic, with yeasty and oaky notes joining somewhat faded berry.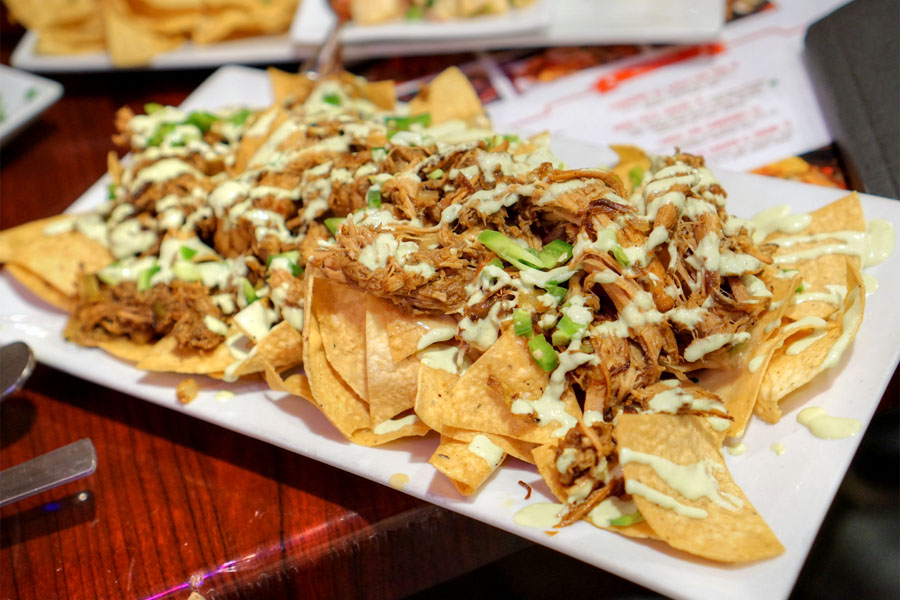 Lechon Nachos [$10.00]
| Roasted pork, housemade cheese, chips & avocado cream (spicy or regular)
The nachos were a crowd-pleaser, featuring tender, toothsome cuts of pork and a surprisingly spicy avocado crema. One of my fellow eaters likened it to a sort of fancier, less slutty version of carne asada nachos.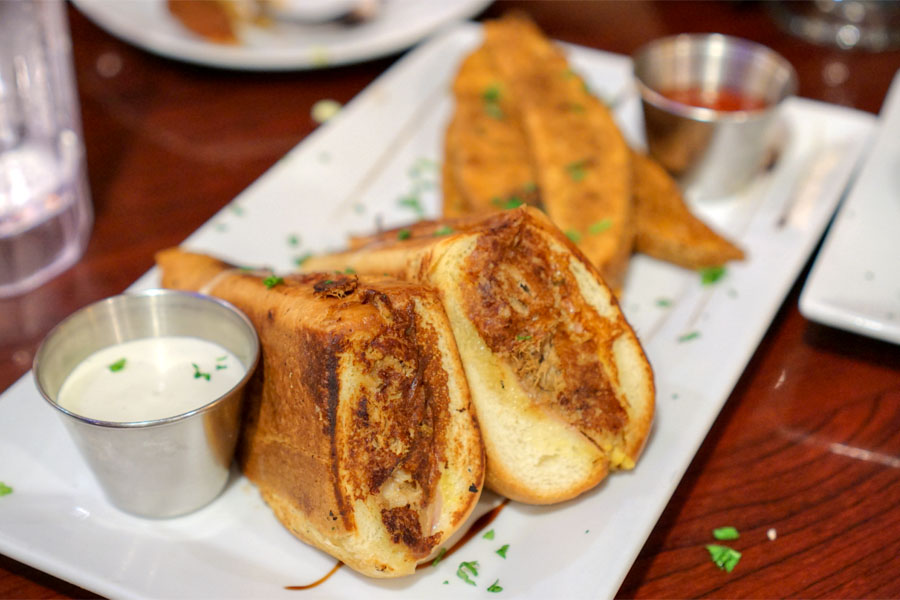 Cubano Regular [$11.00]
| Sliced bolo ham, marinated pork, swiss cheese, pickles, mustard on toasted sweet bread with a side of Moros Fries
Moros' take on the iconic Cuban sandwich was meatier than most thanks to the liberal amounts of roasted pork included, but the tanginess of the pickles and mustard still worked as a counterbalance. The soft, sweet bread, meanwhile, recalled that of the related
medianoche
.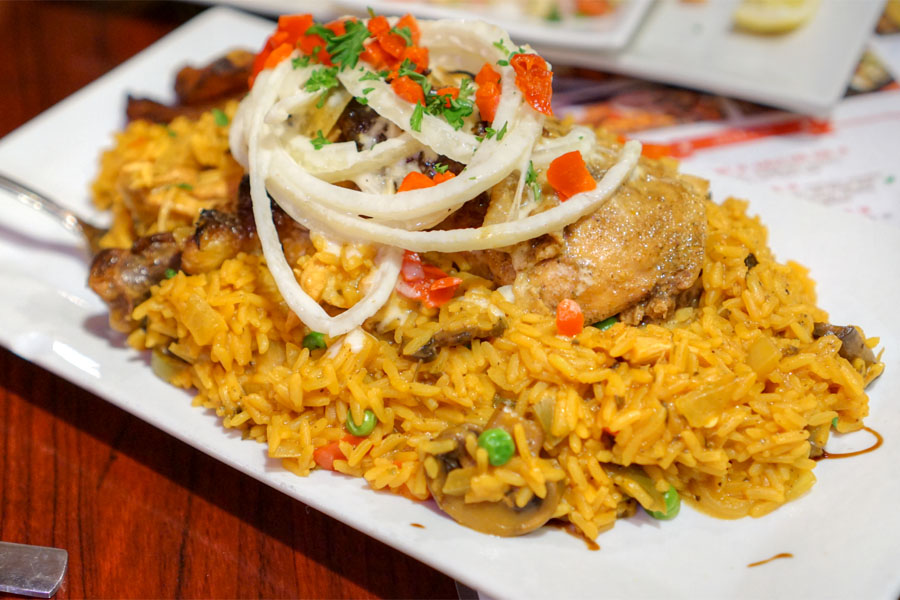 Arroz con Pollo Borracho [$16.00]
| This drunken chicken dish is one of the glories of Cuban cuisine! The beer finish gives an excellent flavor to the chicken and rice
We ended our savories with the chicken 'n' rice. I quite enjoyed the rice, a well-seasoned and rather cozy presenation that I wanted to keep eating. The actual bird satisfied as well, though I will say that the thigh was a tad dry in places.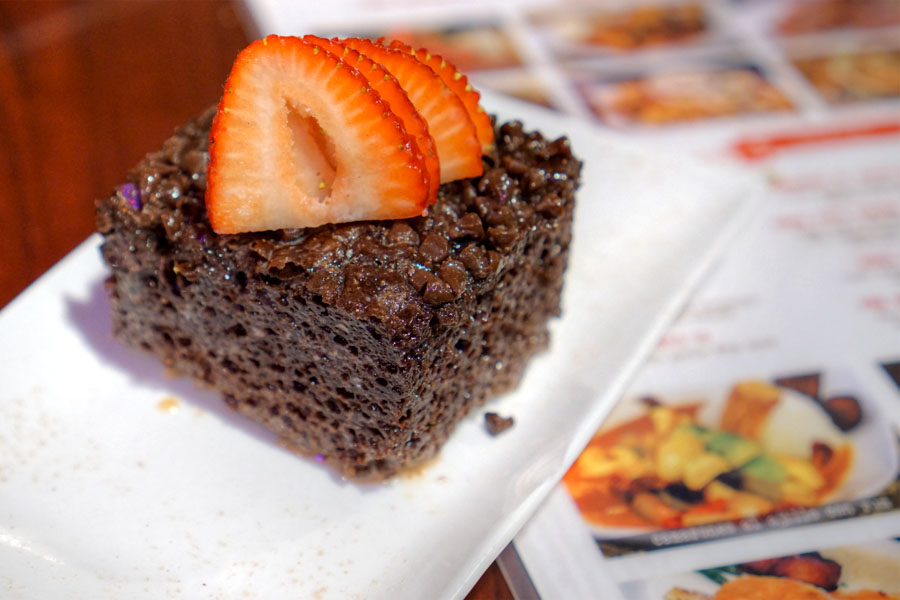 Tres Leches Chocolate Cake [$5.00]
Time for dessert. This take on
tres leches
was certainly less lactic than usual, but instead showed off bountiful amounts of chocolate. I got a nice textural contrast from the chocolate chips, too.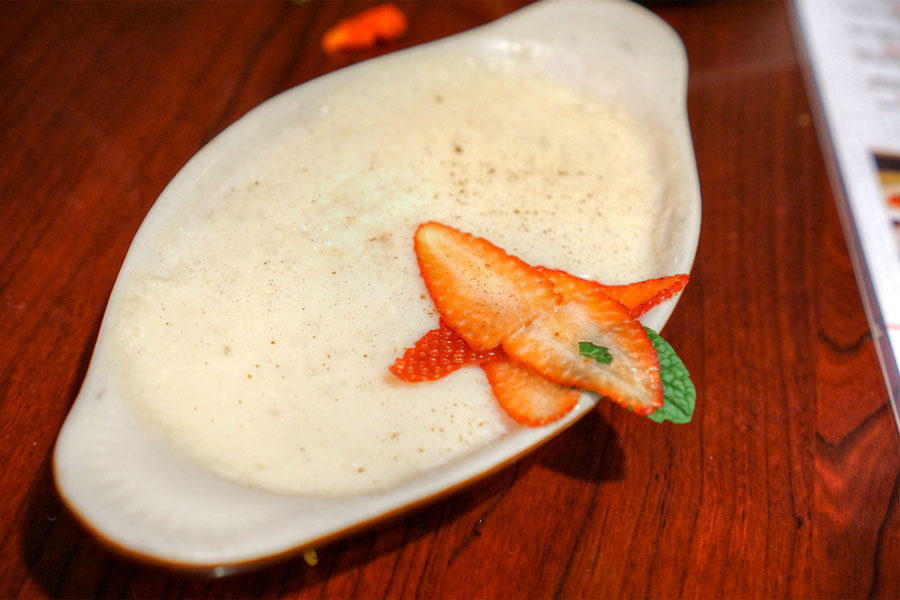 Arroz con Leche [$5.00]
The pudding displayed a restrained sort of sweet spice layered over the mild nature of the actual rice.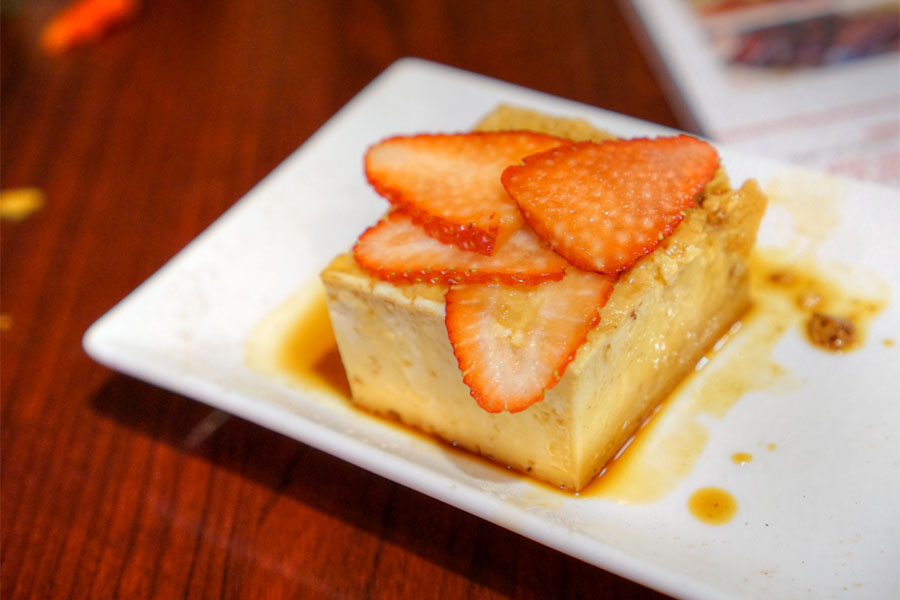 Original Flan [$5.00]
Last up was the flan, a dense, rich preparation brimming with plenty of caramel flavors while the strawberries added a burst of acidity.
For the final meal of 2016, Moros wasn't particularly fancy at all, but it was comforting for the whole lot of us. It seems the cooking here doesn't strictly adhere to Cuban traditions (which is in line with the spirit of the place), but it was generally quite delicious, and a good value to boot. Definitely worthy of consideration if you ever find yourself in La Habra.