Yuk Dae Jang (Los Angeles, CA)
YukDaeJang Restaurant
3033 W 6th St, Los Angeles, CA 90020
213.352.1331
www.yukdaejang.com
Sun 02/19/2017, 06:00p-07:00p

We were in need of something to fill our bellies prior to undertaking a cocktail tasting menu at The Walker Inn, so we stopped by Koreatown's new Yuk Dae Jang for a quick fill up. The restaurant grand-opened on December 1st last year, and is the first US location of a
yukgaejang
-specialist chain boasting over 160 locations in South Korea, as well as a couple in China and the Philippines.

Yuk Dae Jang takes over the address that was once home to Wat the Poki/Samshi Sekki, Cali's, and the longstanding Kang Seo Myun Oak. The interior's been cleaned up, and is attractive enough, though it certainly pales in comparison to some of the locations back in Korea, which can be much larger and much fancier. Note that there's also a covered, heated patio outside with additional seating.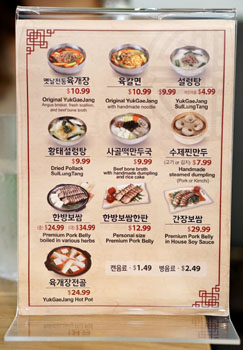 The menu's similar to, but smaller than what you'd find in the Motherland, basically featuring variations on soup, dumplings, and pork belly. Click for a larger version.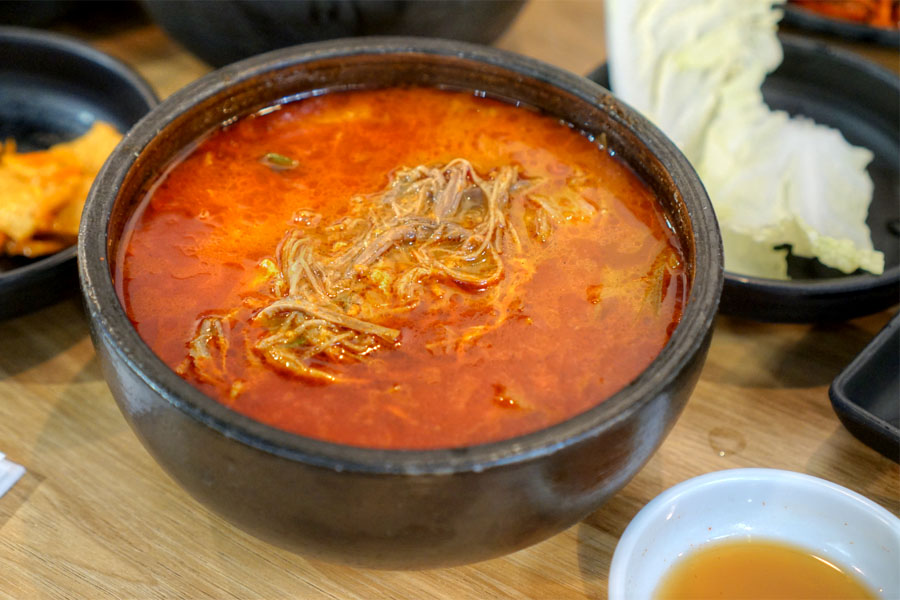 Original YukGaeJang [$10.99]
| Angus brisket, fresh scallion, and beef bone broth
Here we have the signature soup, which certainly
looked
spicy. The heat level was actually just right for me though, and I appreciated the tender, more-flavorful-than-usual beef. Scallion provided a zippiness to offset the stronger flavors here, and I liked the slippery texture of the
dangmyeon
, too. Homey and satisfying overall.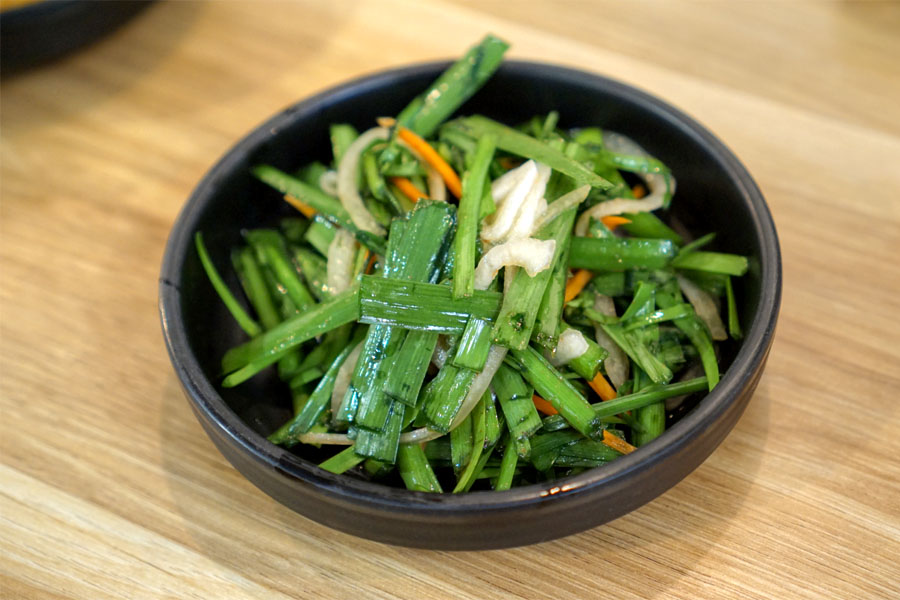 Buchu muchim
(garlic chives) offered up a zestiness that was kicked up a notch by vinegar-y shards of pickled onion.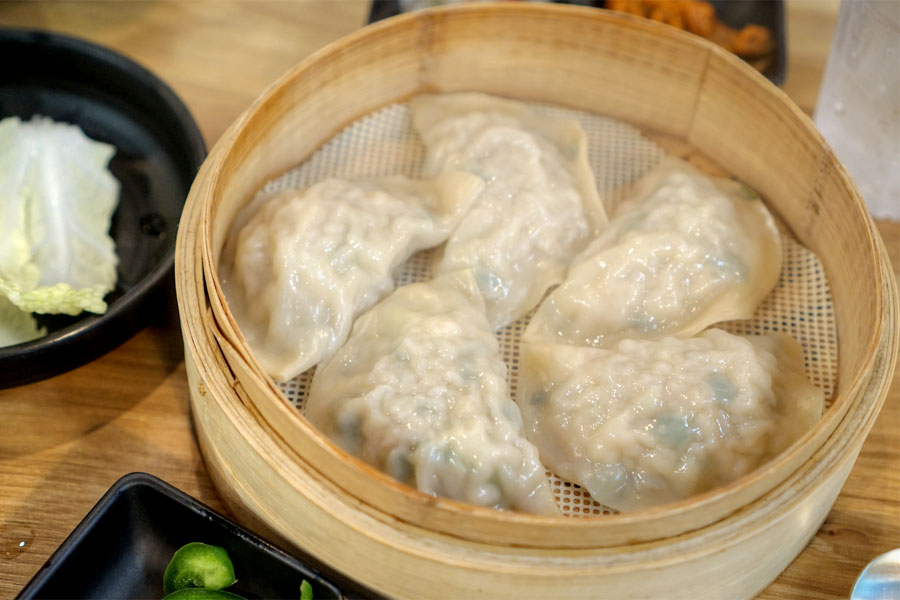 Handmade steamed dumpling (Pork) [$7.99]
Our first order of
jjin mandu
brought the classic combo of pork and green onion, which worked out beautifully here thanks to the juiciness of the filling and the thinness of the wrappers. Even better with a dab of the tangy condiment included. Spot on.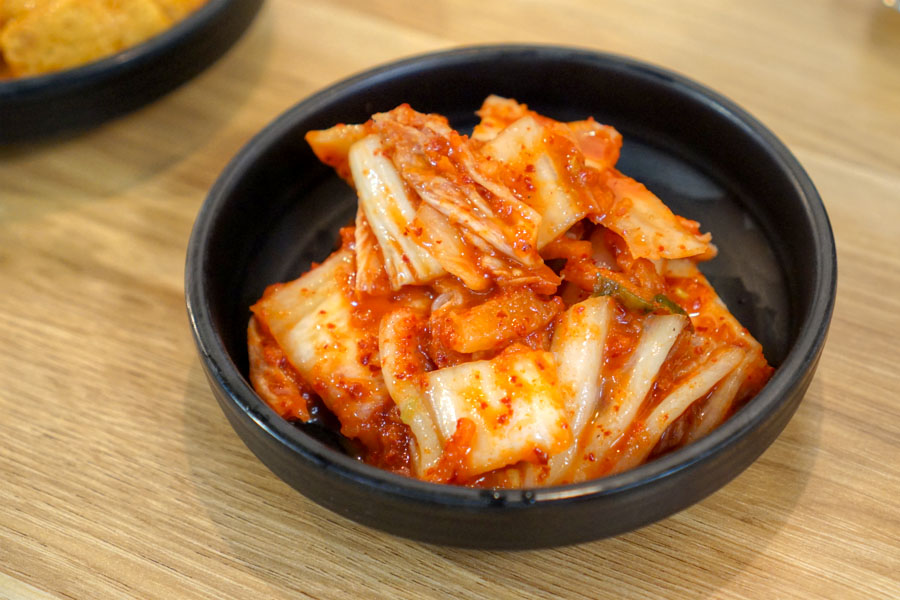 Baechu kimchi
was just as you'd want.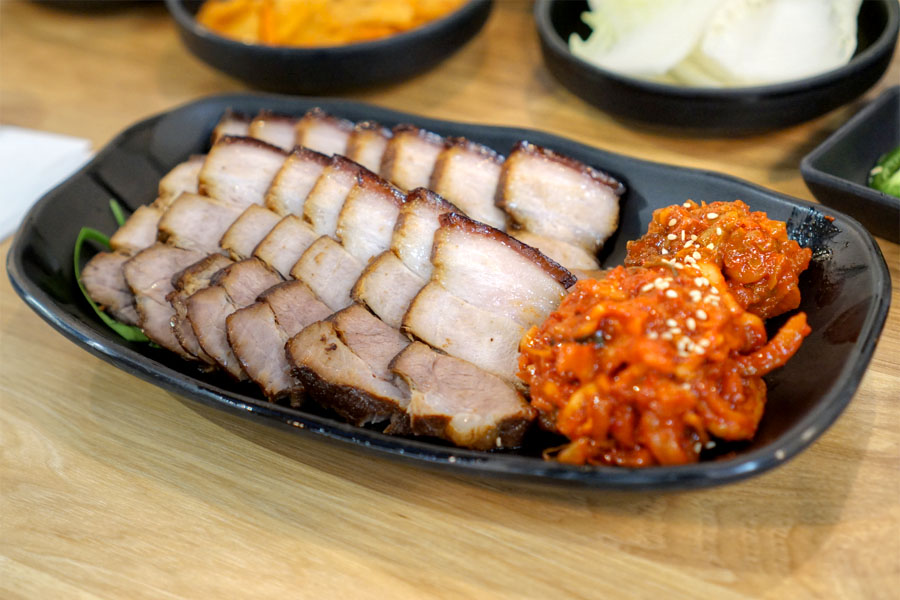 Personal size Premium Pork Belly [$12.99]
I found the
bossam
particularly spice-forward and aromatic, with a definite earthiness and depth to the pork. There was a balance of fat and lean here, but the meat veered a bit chewy.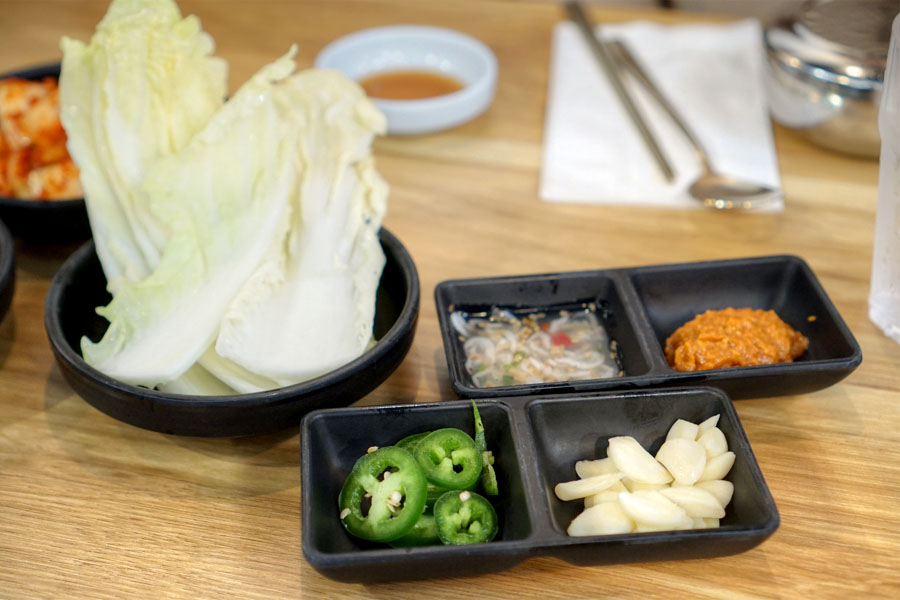 In addition to the two types of pickles above, the pork also arrived with accompaniments of
saeujeot
(which seemed to amplify the funk of the belly),
ssamjang
, jalapeño, garlic, and napa cabbage.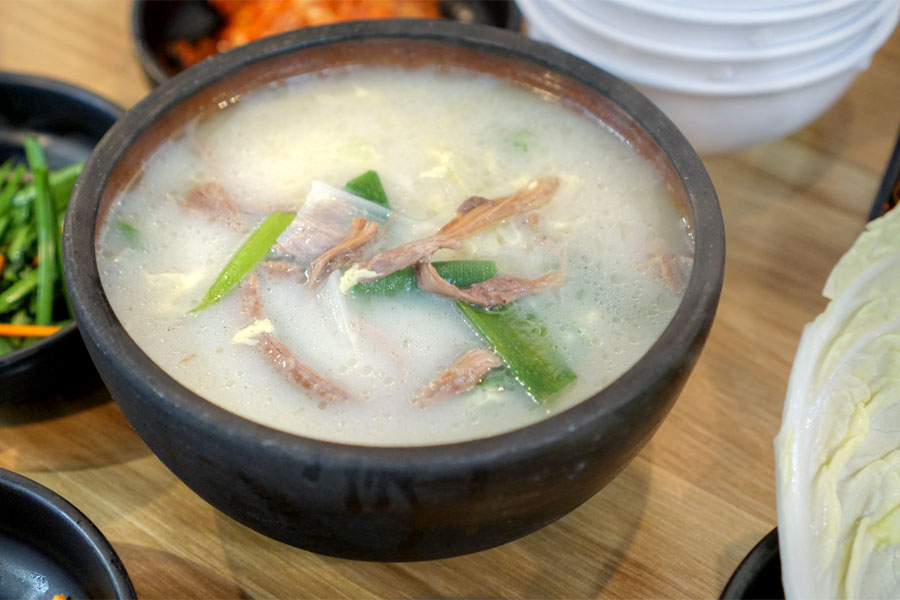 YukGaeJang SulLungTang [$9.99]
Seolleongtang
is an ox bone soup that's usually on the blander side, typically requiring tableside seasoning in the form of salt, pepper, or green onion. Thus, I was surprised at how potent the version tonight was. It was almost like a non-spicy version of the
yukgaejang
above. Again, the brisket came tender and toothsome, while the spring onions played a crucial supporting role.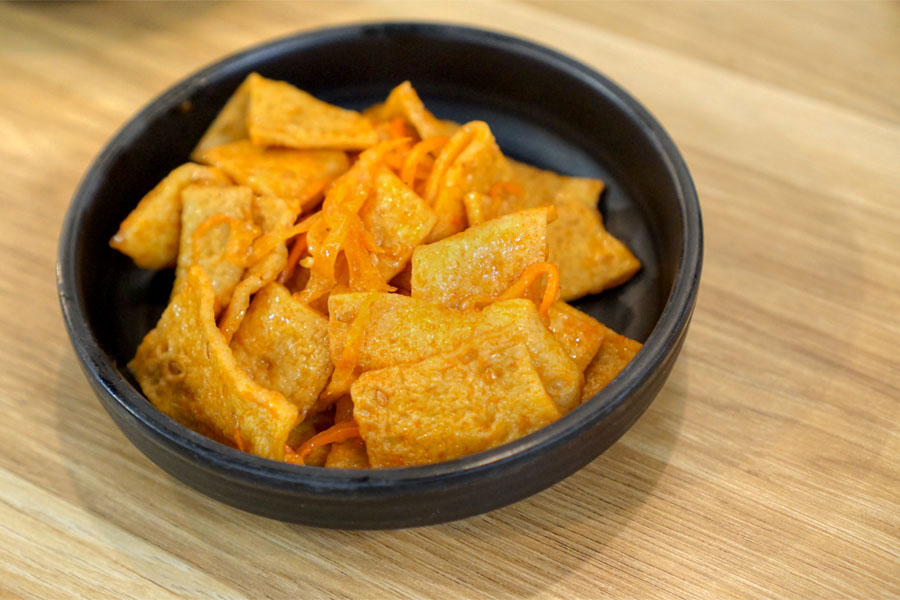 Soft cuts of
eomuk
(fish cake) were sweet-ish at first, but finished with a nice brine.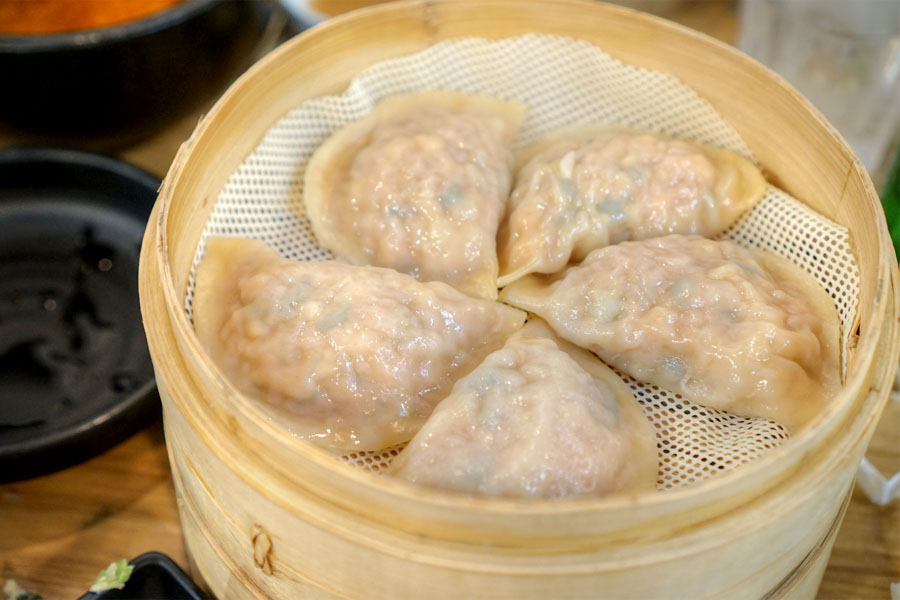 Handmade steamed dumpling (Kimchi) [$7.99]
Last up were the second type of
jjin mandu
available. Here, kimchi provided a smidge of heat that was well-balanced by the veggies, noodles, and tofu in the dumplings. Again, great delicateness on the skins.
Yuk Dae Jang delivered a fulfilling meal prior to our reservation at Walker Inn. I can't say that the
yukgaejang
was the absolute best I've had, but it was certainly tasty and hit the spot. Actually, I could picture myself coming here
after
a drinking sesh as well.
---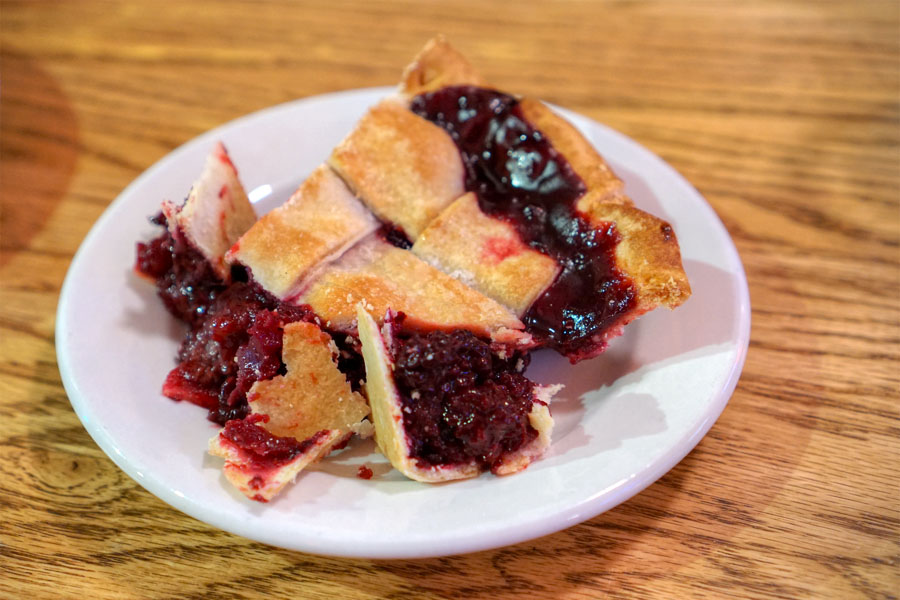 Blackberry Seasonal Pie [$7.00]
Yuk Dae Jang doesn't really do dessert, so after dinner we headed over to Cassell's Hamburgers--conveniently located in the same building as Walker Inn--for
ee-cha
. We tend to get the pie here, and tonight was no exception. First up was this not-so-attractive blackberry number, which offered up focused fruit flavor set against a nice crust.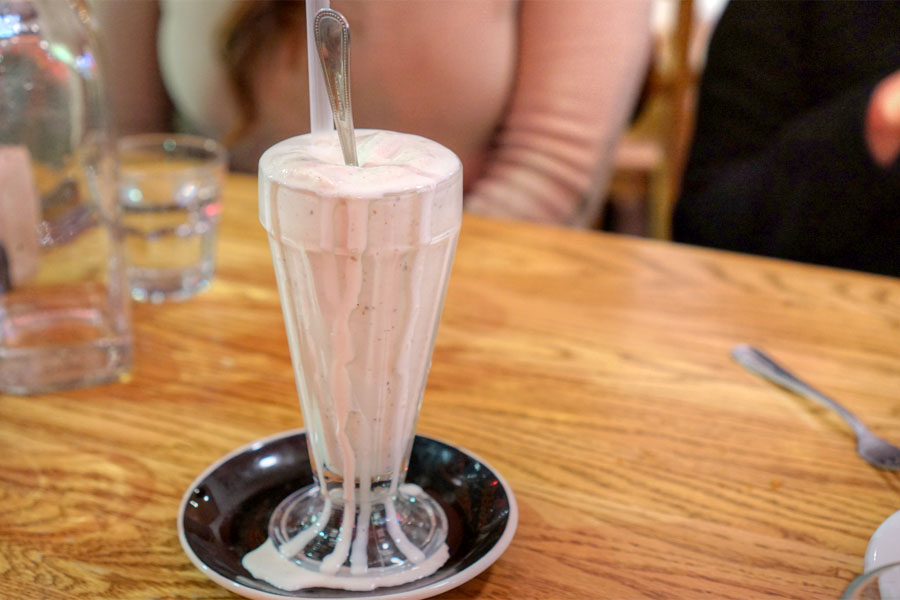 Brown Butter English Toffee Seasonal Shake [$5.00]
This shake just might've been the most luxurious I've ever had. Think super viscous, with huge notes of caramel, nuts, and rich brown butter all up in your face. Heavy, but damn good at the same time.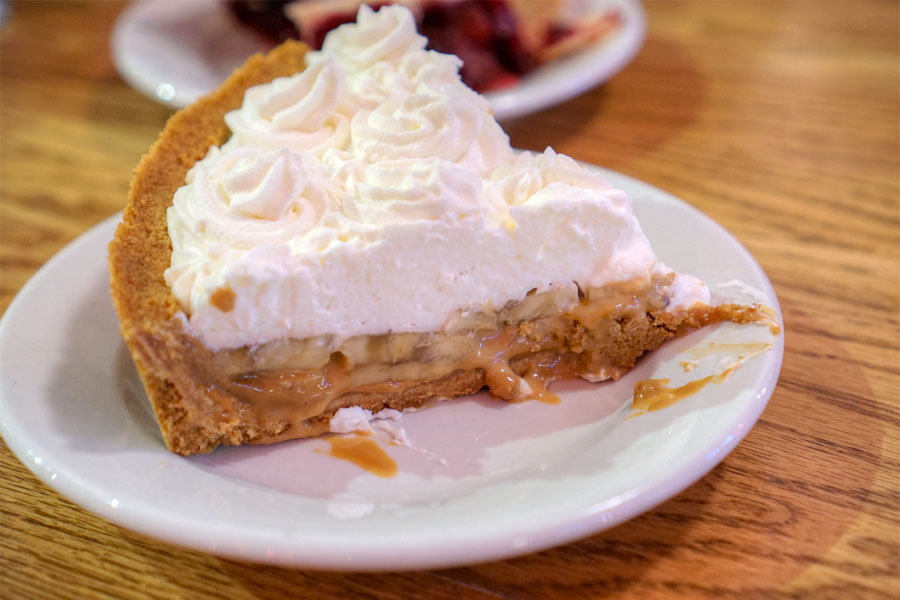 Banana Dulce de Leche Pie [$7.00]
Our second pie was superb, with its boatloads of banana goodness taken up a level by the decadence of dulce de leche, the whole thing tempered by a helping of whipped cream.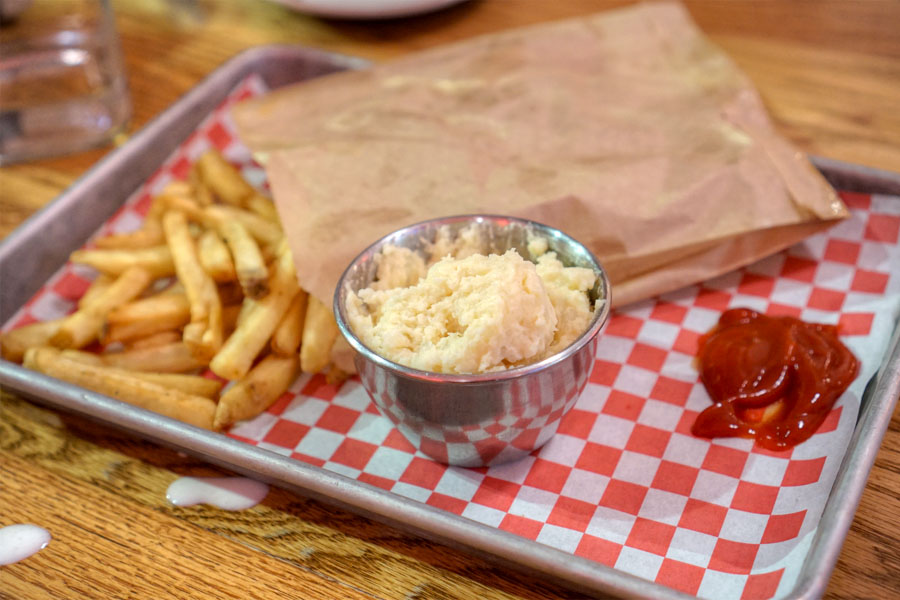 Kennebec Fries + Cassell's Famous Potato Salad [$3.00 + $2.00]
For some reason, we wandered back into the savories. The fries were about what you'd expect, and did the job. However, I wasn't nearly as keen on the potato salad, which had a gummy, uniform consistency that wasn't to my liking. I wasn't convinced about the liberal amounts of horseradish in there, either.