Fat Dragon (Los Angeles, CA)
Fat Dragon Restaurant
3500 W Sunset Blvd, Los Angeles, CA 90026
323.667.9193
www.fatdragonla.com
Wed 04/19/2017, 08:15p-09:25p

One of the latest places making waves in Silver Lake is Fat Dragon, a Chinese eatery-slash-tea bar that opened in December last year. The place comes to us courtesy of Allen Wong, who's a partner in the Sticky Rice family of restaurants (Sticky Rice, Side Chick, Matcha Matcha, Monkey Bar, the upcoming RBTA), and Ivy Wei, who manages the day-to-day.

Fat Dragon is situated in the same strip mall as
Trois Familia
, and takes over the address previously occupied by the longstanding K&C Donuts. It's a casual sort of spot, with seating for about two dozen.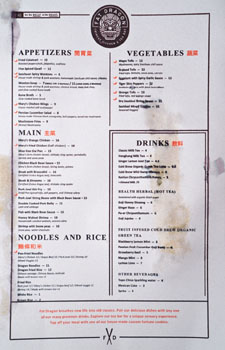 Menu-wise, you get a variety of Cantonese-y and (American) Chinese-inspired dishes, while to drink, there's a surprisingly thorough tea-based beverage selection. Click for a larger version.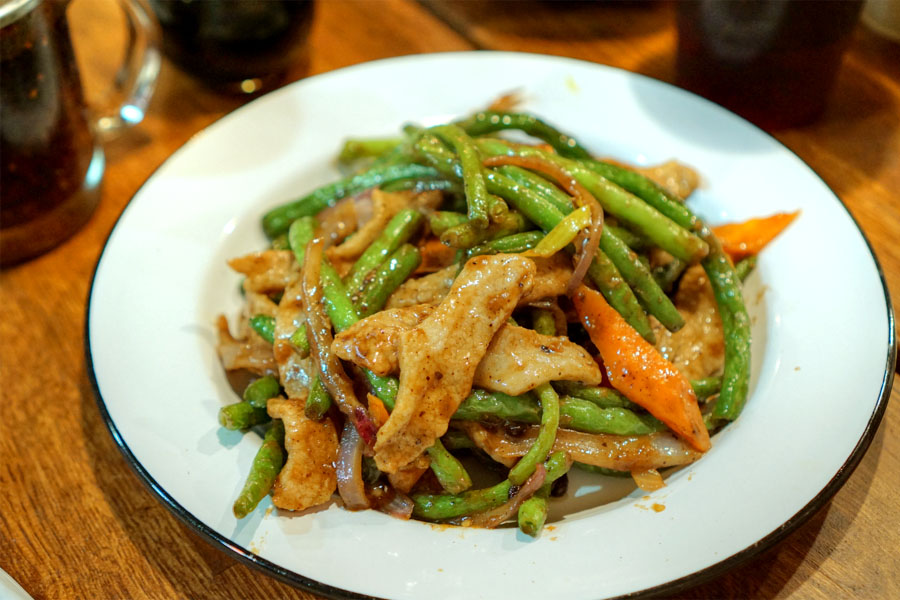 Pork Jowl String Beans with Black Bean Sauce [$15.00]
I'm quite the fan of jowl, and here the cut displayed its signature snappiness and chew, with the black bean imparting a further richness to the pork. Quite tasty, though I would've liked a firmer consistency on those string beans to make for some better textural contrast.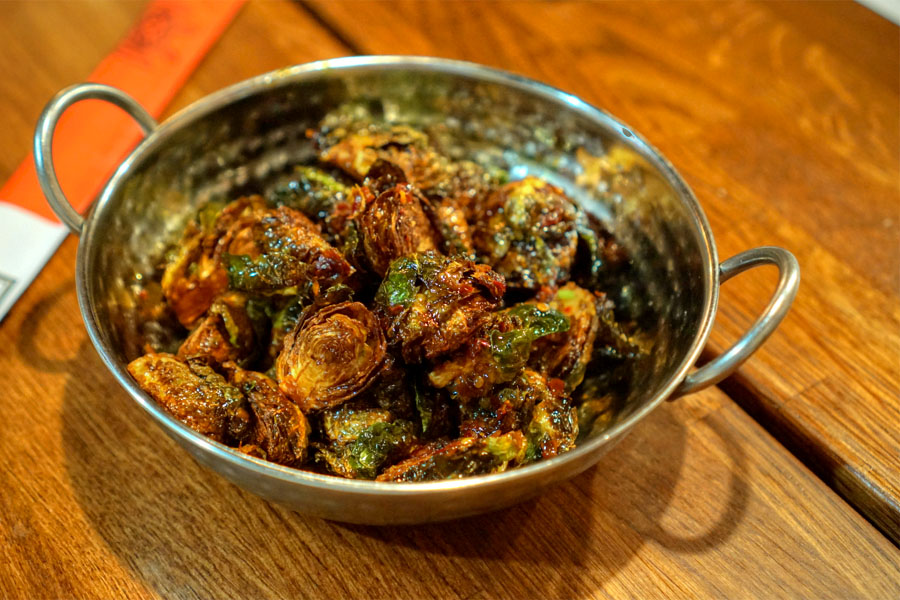 Szechuan Spicy Brussel Sprouts
A special for the day, the Brussels were a bit over-charred, though they still had a good bite to 'em. I was a fan of the chili sauce as well, which worked in softening all the bitterness here.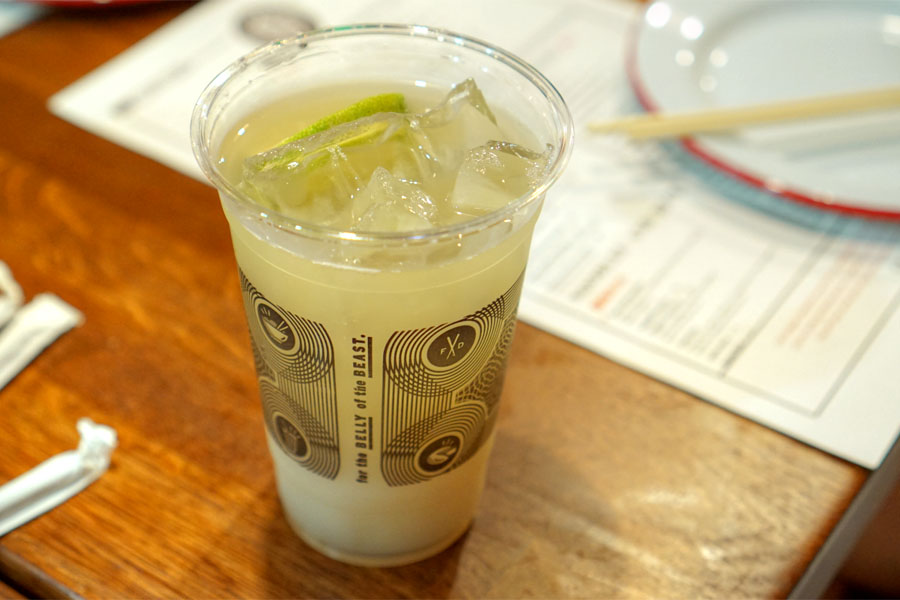 The
Lychee Lime [$7]
cold brew organic green tea wasn't shy about the lychee, though I wanted some more lime to balance out the sweetness in the drink.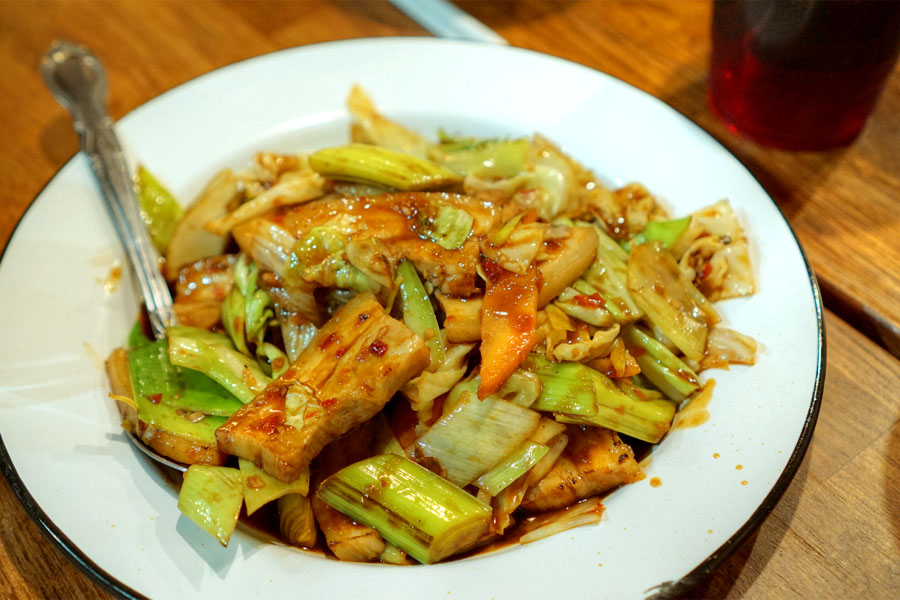 Double Cooked Pork Belly [$15.00]
| Leek and cabbage
Here we have Fat Dragon's take on the Sichuan staple
hui guo rou
, which was largely effective thanks to the dish's assertively savory flavors and contrast provided by the cabbage and leek.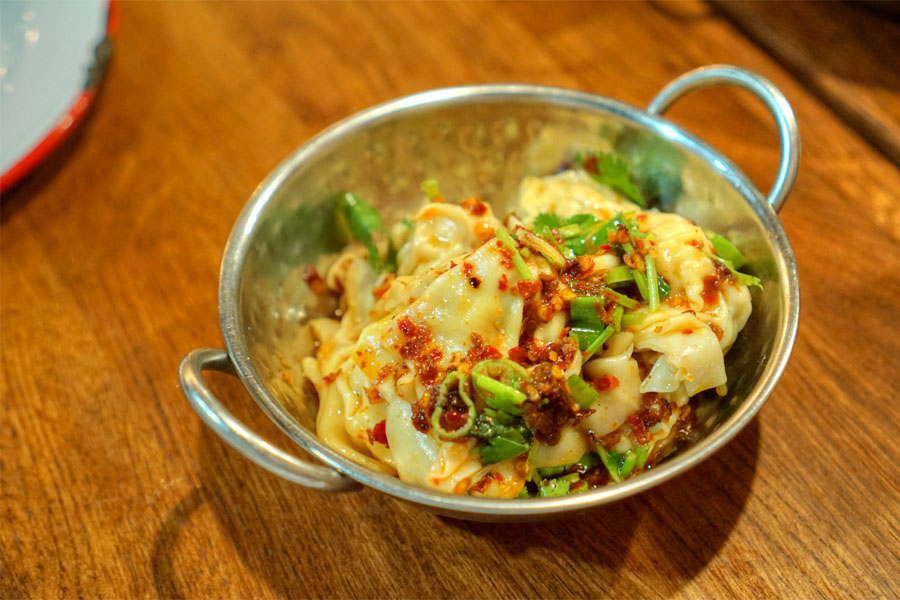 Szechuan Spicy Wontons [$8.00]
| House made shrimp & pork wontons, homemade Szechuan chili sauce, cilantro
A
hong you chao shou
-like dish was a tad underseasoned in terms of the actual shrimp-pork filling, but combo of chili sauce and cilantro certainly made it work, packing quite a wallop.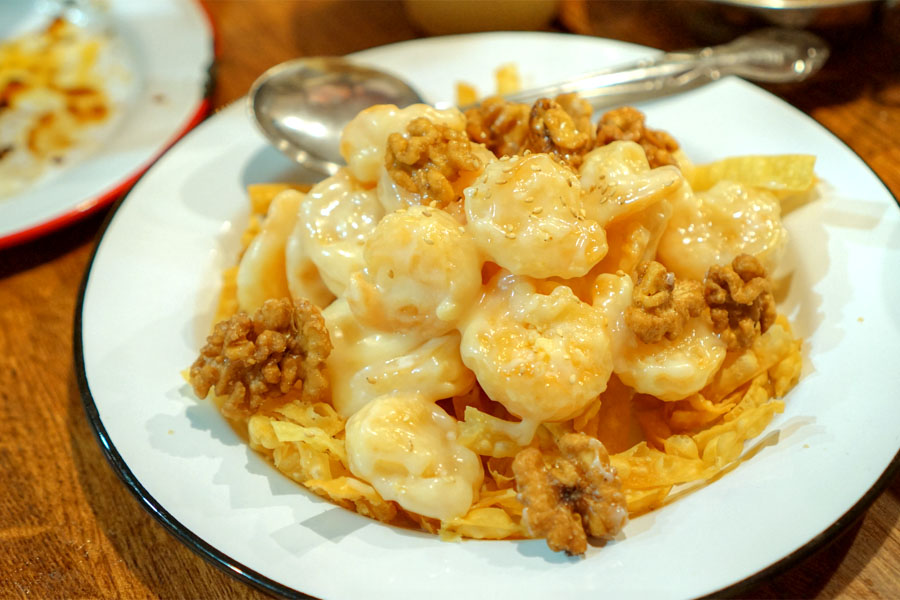 Honey Walnut Shrimp [$18.00]
| Housemade candied walnuts, wonton skins
This was one of my favorites. The shrimp were plump, snappy, with a slight sweetness that linked up well with those candied walnuts.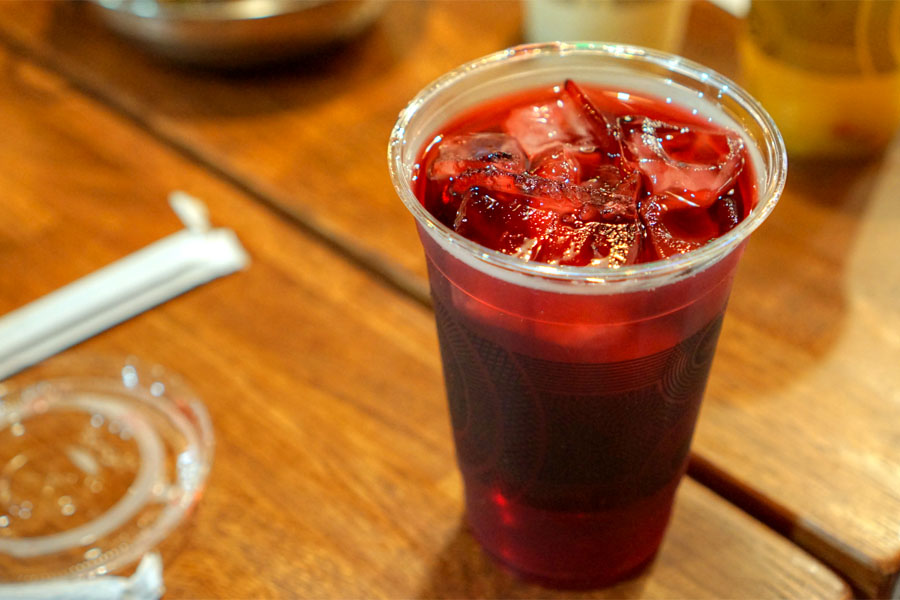 Next to drink was the
Cold Brew Wild Berry Hibiscus [$4]
, with its familiar-but-intense fruit flavors.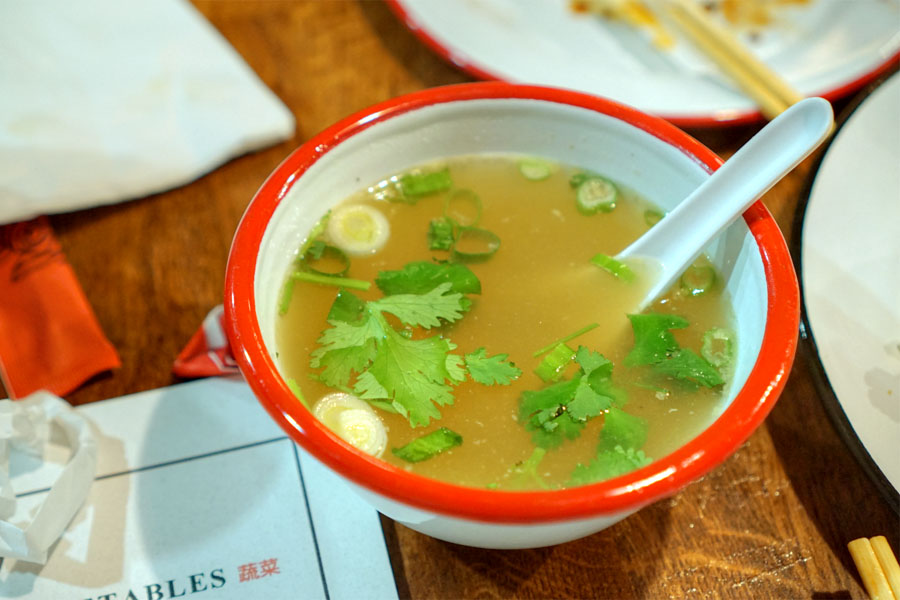 Bone Broth [$5.00]
| Slow cooked bone broth
Bone broth is thing now, and Fat Dragon's version tasted like a fairly typical Chinese broth, sort of like the type I grew up with.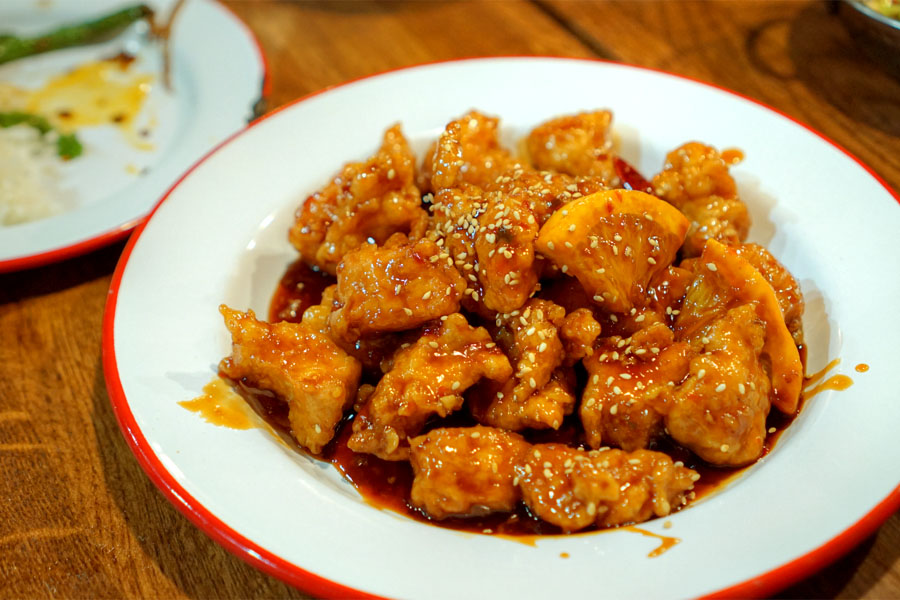 Mary's Orange Chicken [$16.00]
The
chenpi ji
was probably better than most thanks to its light battering, which allowed us to experience more of the actual chicken. Nice mix of sweet and sour here, too.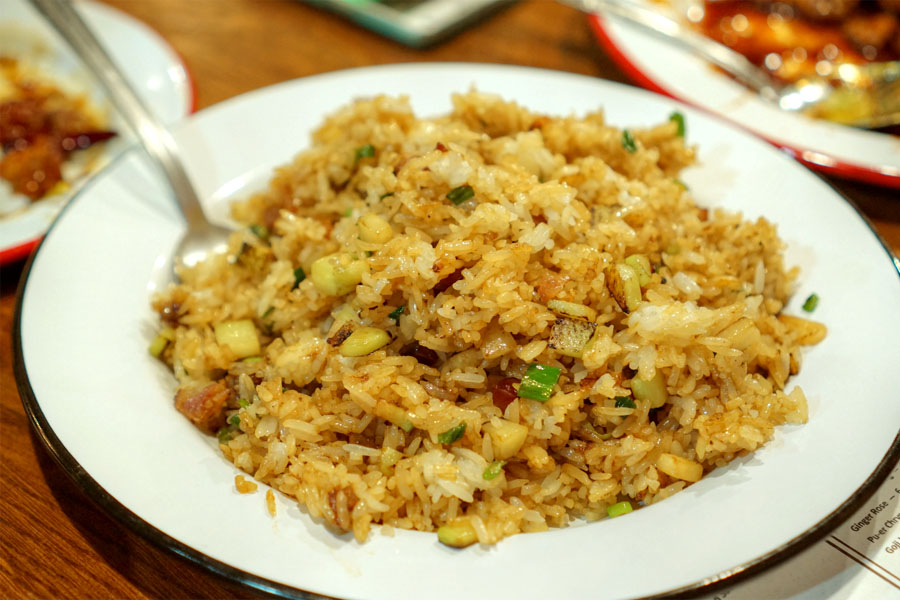 Dragon Fried Rice [$12.00]
| Chinese sausage, Chinese bacon, kohlrabi
The fried rice was another favorite of mine. I got some deep, aggressive flavors, along with a great back-and-forth between the sweet sausage and salty bacon. Smart use of kohlrabi here as a counterpoint.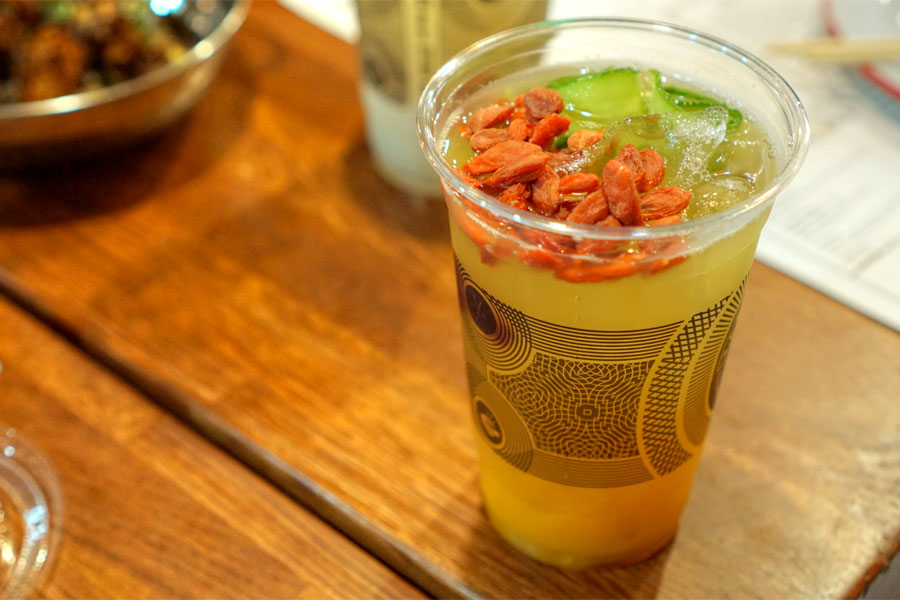 The
Passion Fruit Cucumber Goji Berry [$6]
cold brew tea showed off plenty of tropical flavors from the passion fruit, though not much cucumber.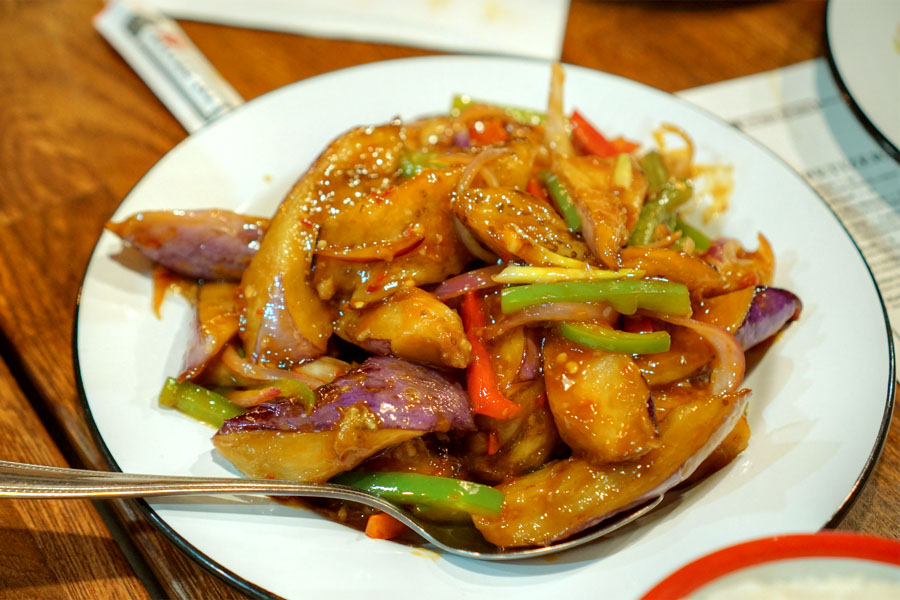 Eggplant with Spicy Garlic Sauce [$12.00]
Slices of eggplant were firm, juicy, spongy, and really soaked up the flavors of its paired garlic sauce. I think slightly smaller pieces would've been better though.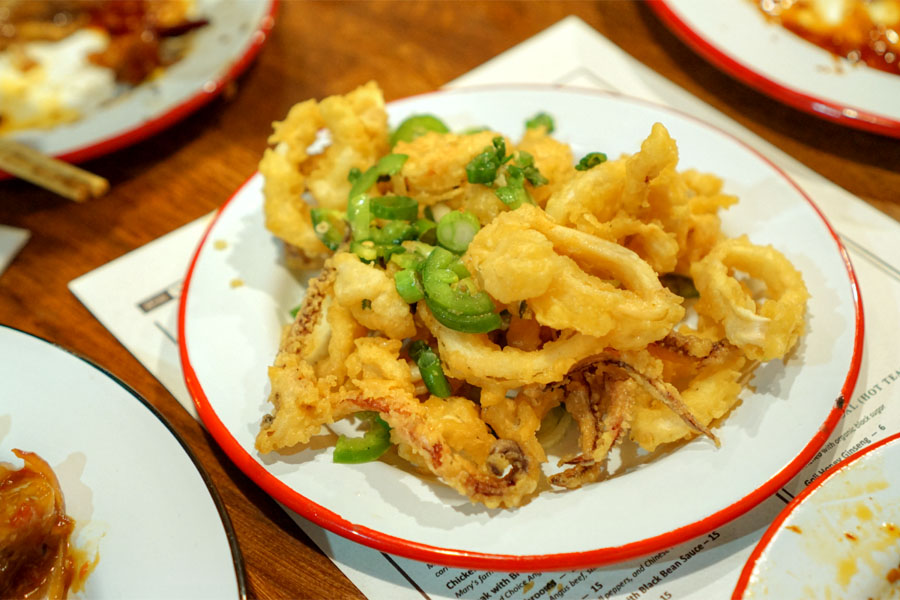 Fried Calamari [$10.00]
| Roasted peppers/salt, jalapeños, scallions
Squid was properly crisp, but brinier than I usually prefer, though the peppers and scallions made for some balance.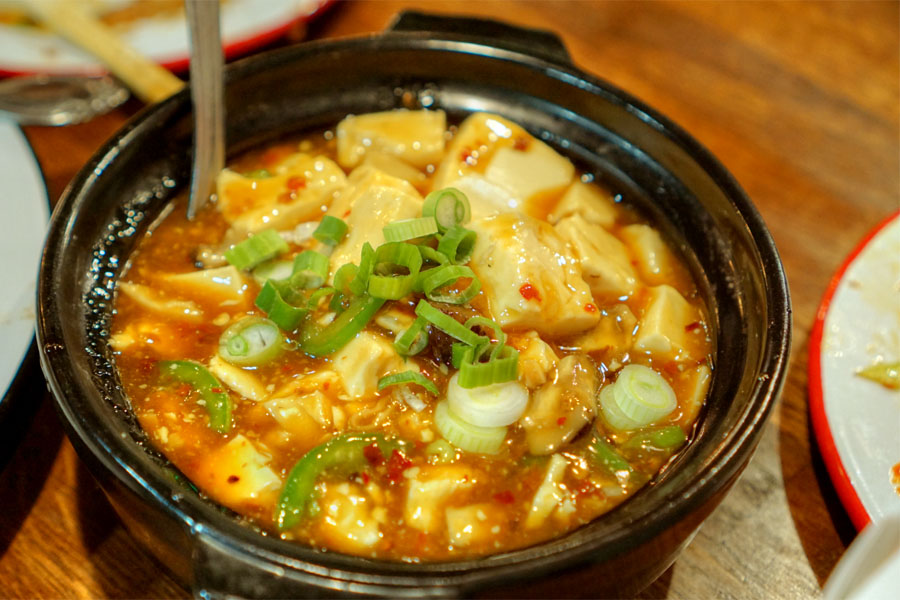 Mapo Tofu [$12.00]
| Mushrooms, spicy Szechuan chili sauce
Our final savory dish was another standout. We found the tofu particularly well-textured, and the heat of the chili sauce was just right. Great over rice.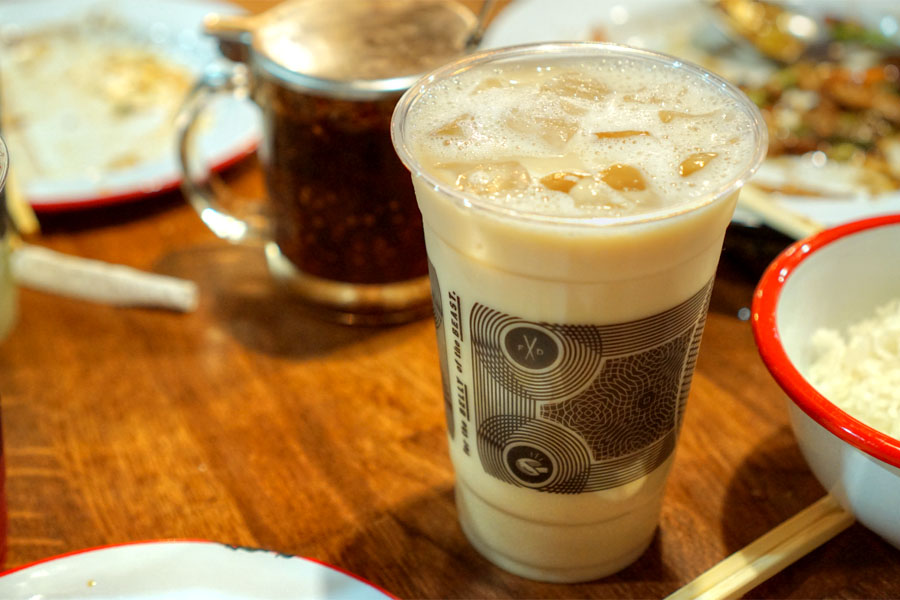 The
Hongkong Milk Tea [$4]
came out expectedly sweet and milky, though also a touch watery.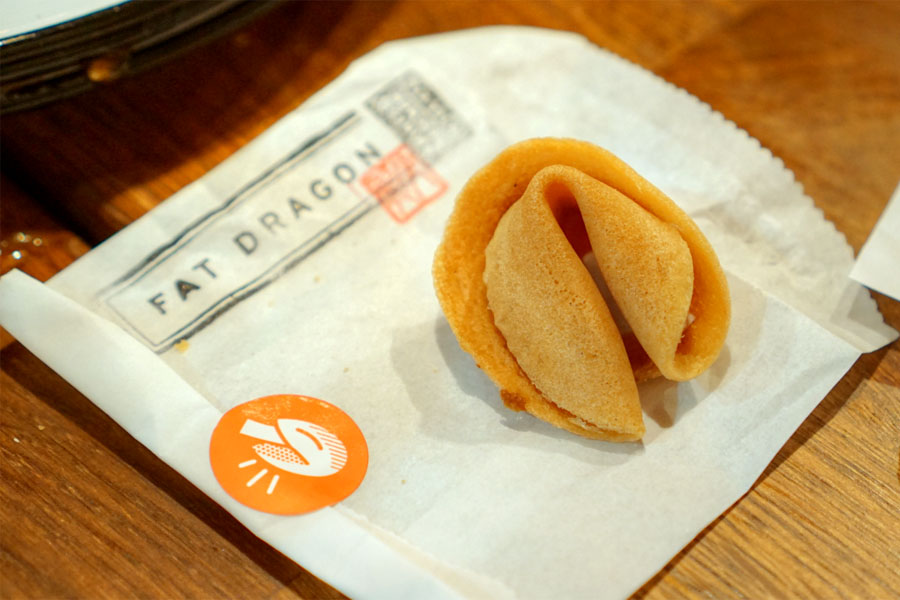 Dessert at Fat Dragon is limited to their new wave fortune cookies. Here's an actual fortune that we got:
Dance like there's nobody watching, love like you'll never be hurt, sing like there's nobody listening
. They were tasty though, and definitely more brittle, more crumbly than most.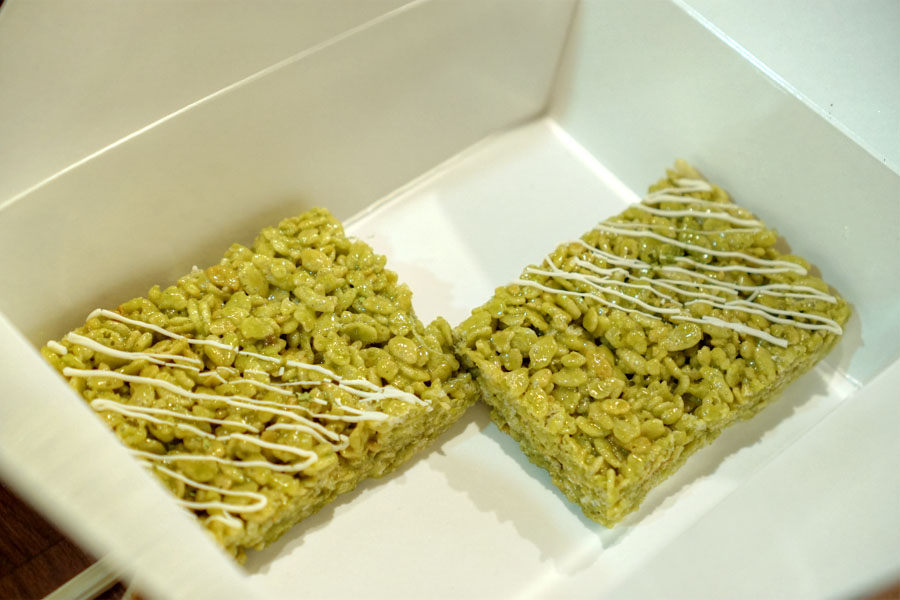 One of my dining companions had just come from the Westfield Santa Anita in Arcadia, and brought some
Matcha Matcha Rice Krispies Treats
for us all to enjoy. I found 'em classic at first, but with a nice bitterness on the back end that lingered.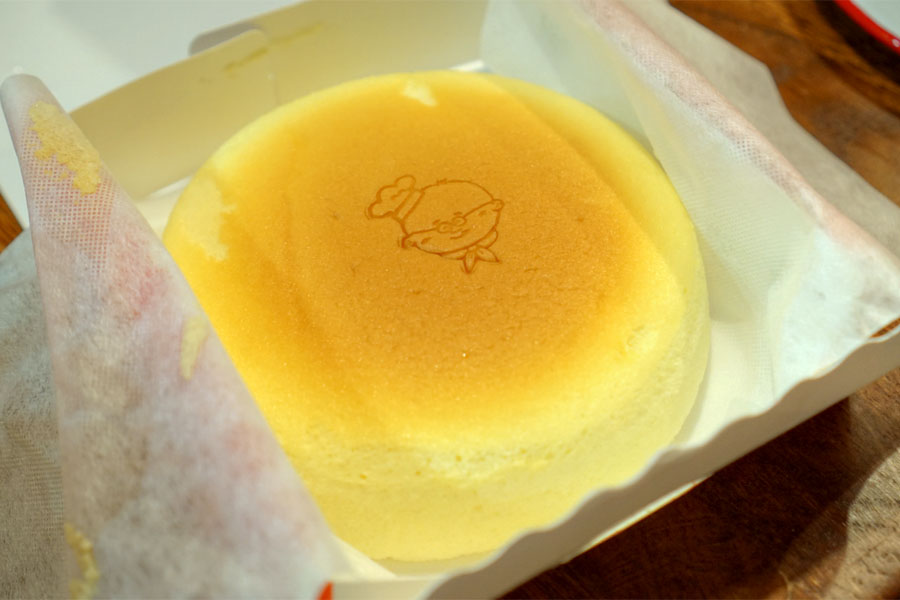 She also had an
Uncle Tetsu Japanese Cheesecake
with her. Think light, fluffy, with an eggy, soufflé-like quality to it.
Fat Dragon's not a bad place to get your Chinese fix in the Silver Lake area. There were certainly some quibbles with the food, but nothing too major. However, I would say that the restaurant lacks the finesse and polish of comparable new school places like
Little Fatty
or the nearby
Pine & Crane
.