Seikoen (Torrance, CA)
Sei-Ko-En Yakiniku Restaurant
1730 Sepulveda Blvd, Torrance, CA 90501
310.534.5578
Fri 06/16/2017, 08:25p-10:25p
We were recently looking for a new Japanese BBQ joint to try, and ended up once again in the South Bay. Seiko-en has got to be one of the longest-standing yakiniku restaurants around, having opened its doors all the way back in 1982.

The interior's a bit of a throwback, and I imagine the space looks pretty much like it did in '82, which is part of the place's charm.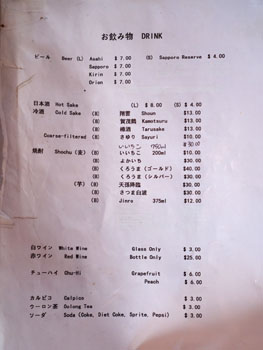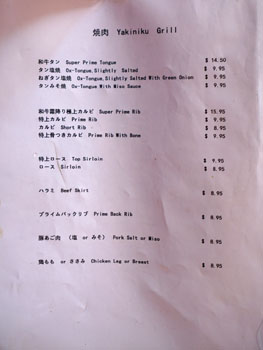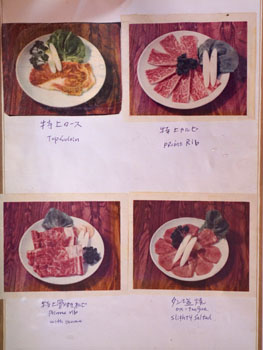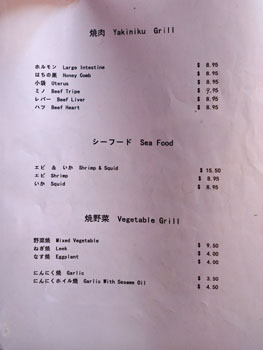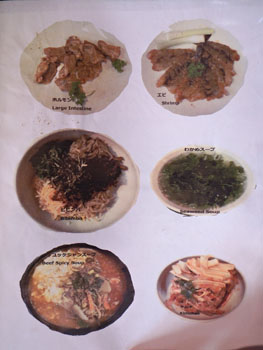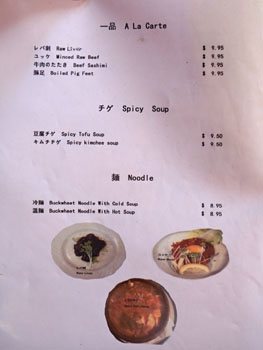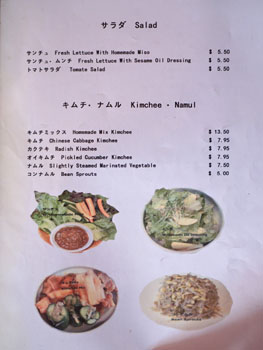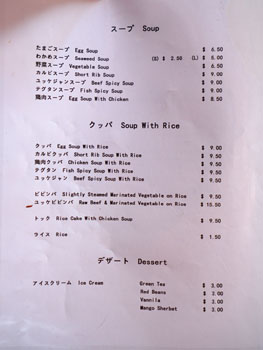 As expected, there's a pretty complete selection of beef parts, including
horumon
(offal), as well as a few additional proteins for the grill. Also offered is an array of soups, starters, and other sundry dishes. In terms of beverages, you get your typical Japanese beers, low-priced sakes, bottles of shochu, and wine I'm sure you don't want (only $3 a glass though!). Corkage is $15 a pop, but we were only charged once. Click for larger versions.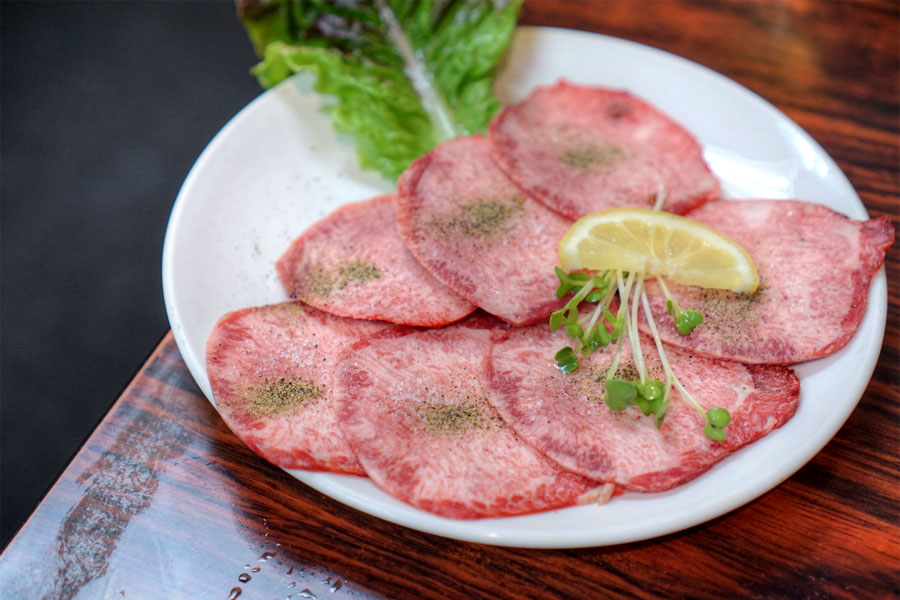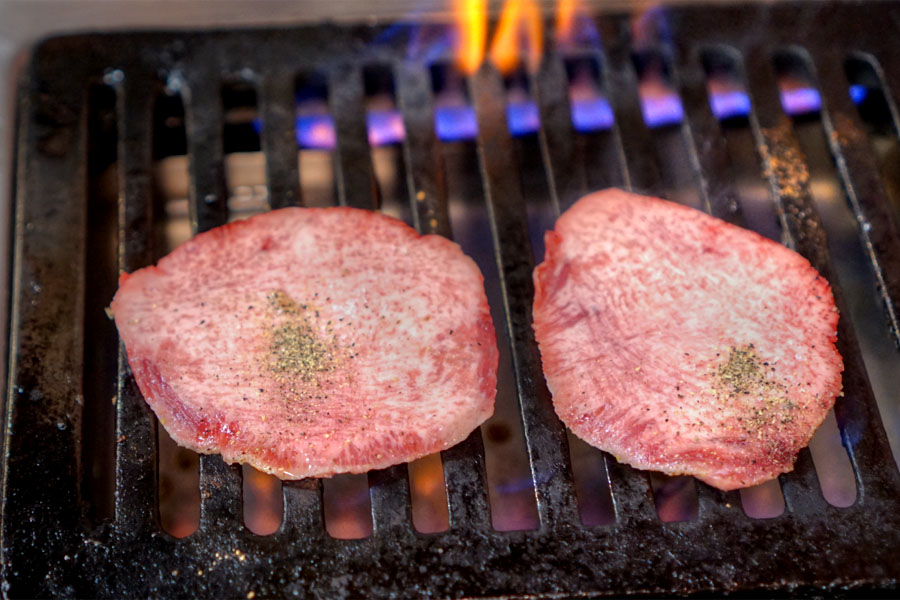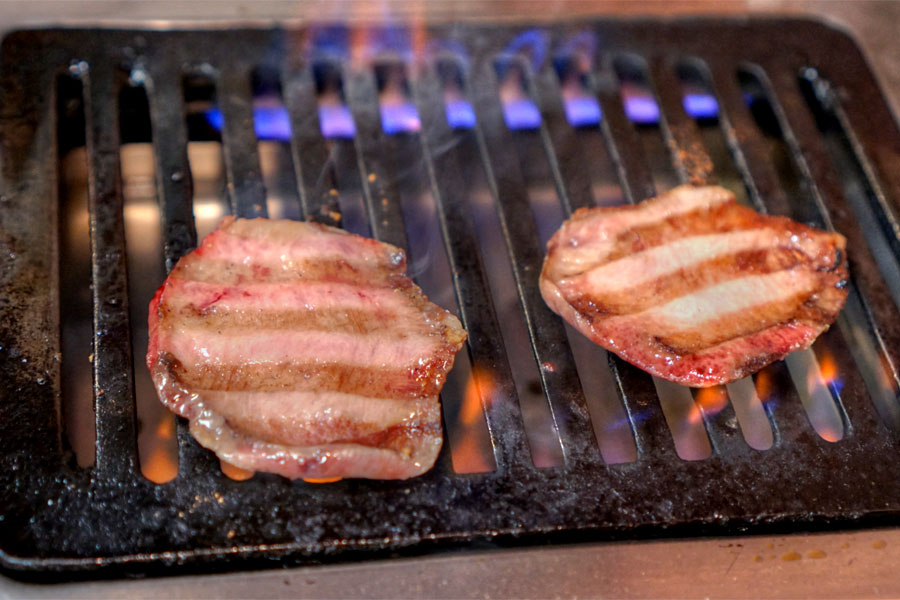 Super Prime Tongue [$14.50]
Kicking things off was the wagyu
tanshio
, seasoned simply with just salt-n-pepper and a brush of lemon. It was a definite favorite of ours thanks to its excellent snap, chew, and robust-yet-refined flavor profile. You'll probably want to order this.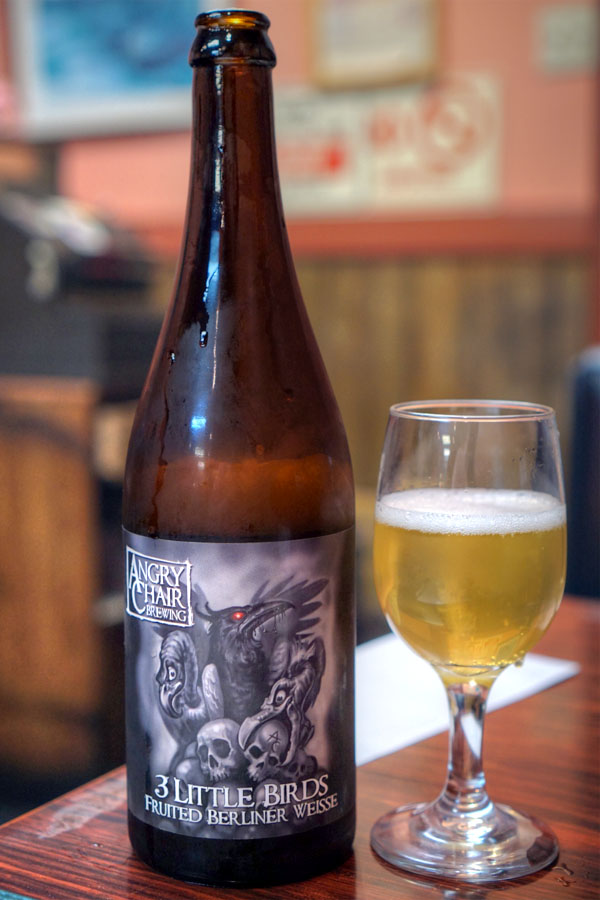 Our first beer was the
2016 Angry Chair 3 Little Birds
, a Berliner Weisse with passion fruit, guava, and guanabana (which I'd actually never had before). I got a super tropical bouquet with passion fruit at the forefront. The taste followed, bringing more exotic fruit over a tart, wheaty base. Fun and refreshing.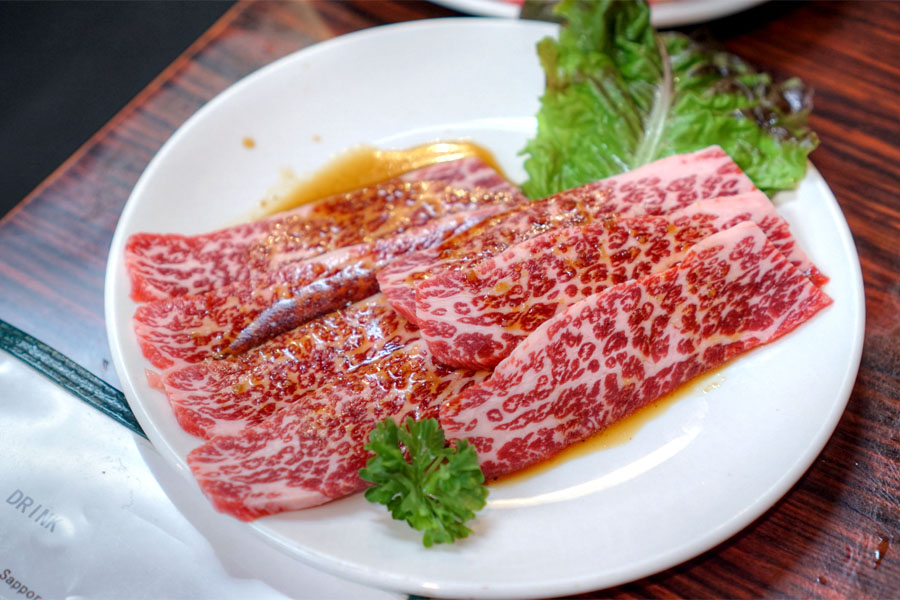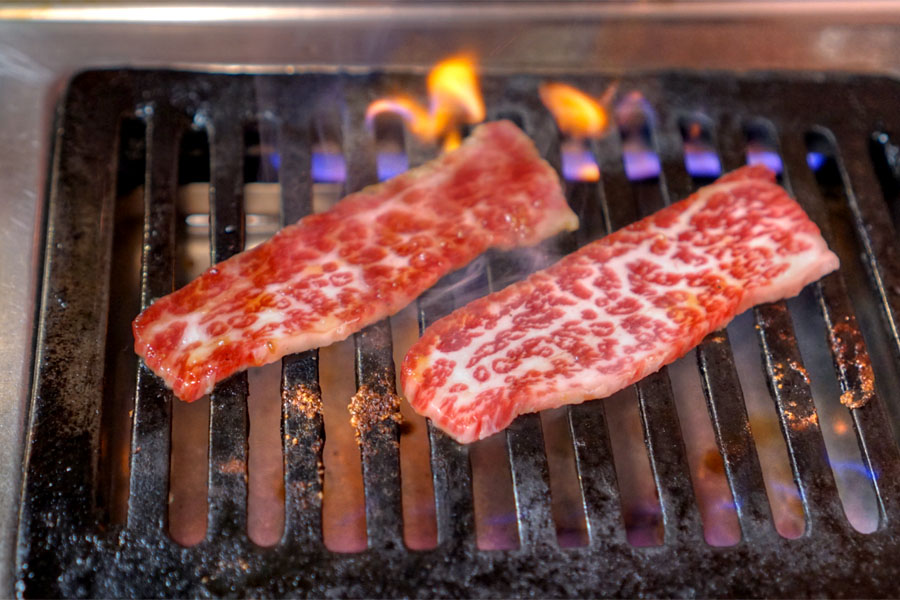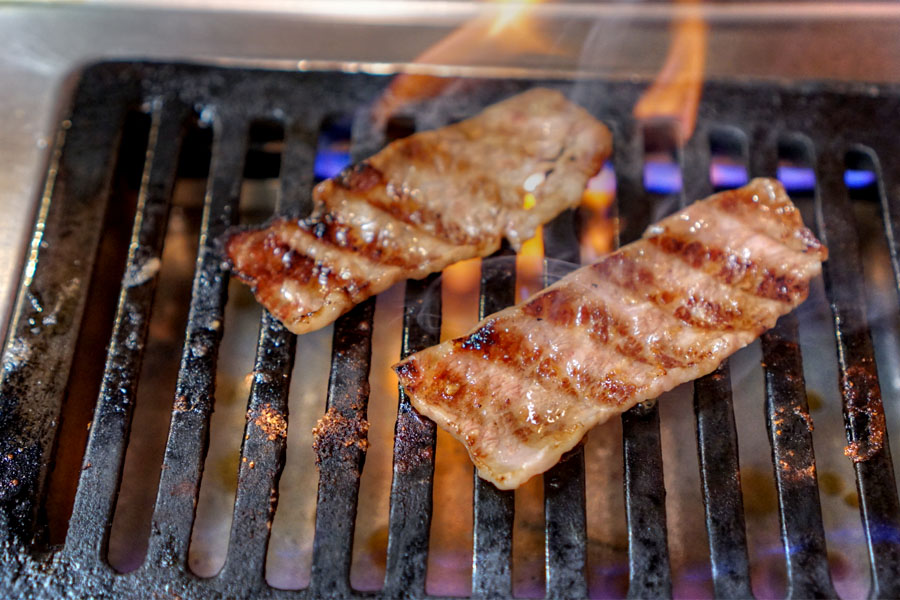 Super Prime Rib [$15.95]
The wagyu
karubi
was the most luxurious item that we had, coming out super tender, with some well integrated marbling. Taste-wise, think savory, beefy, but with a touch of sweetness from the rib's marinade. Try the meat with a dab of lemon sauce to cut through its heft.
A complementary side of spicy, satisfyingly chewy dried squid.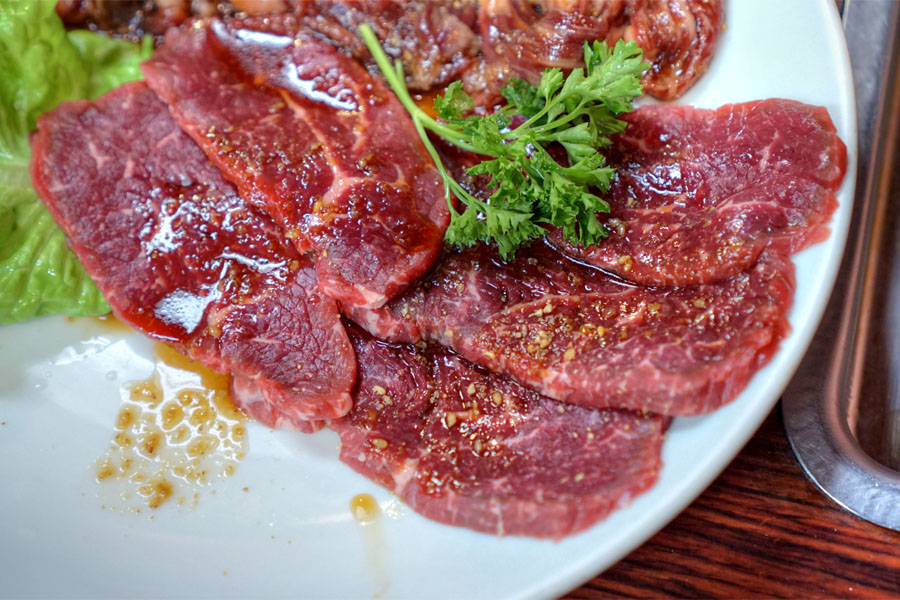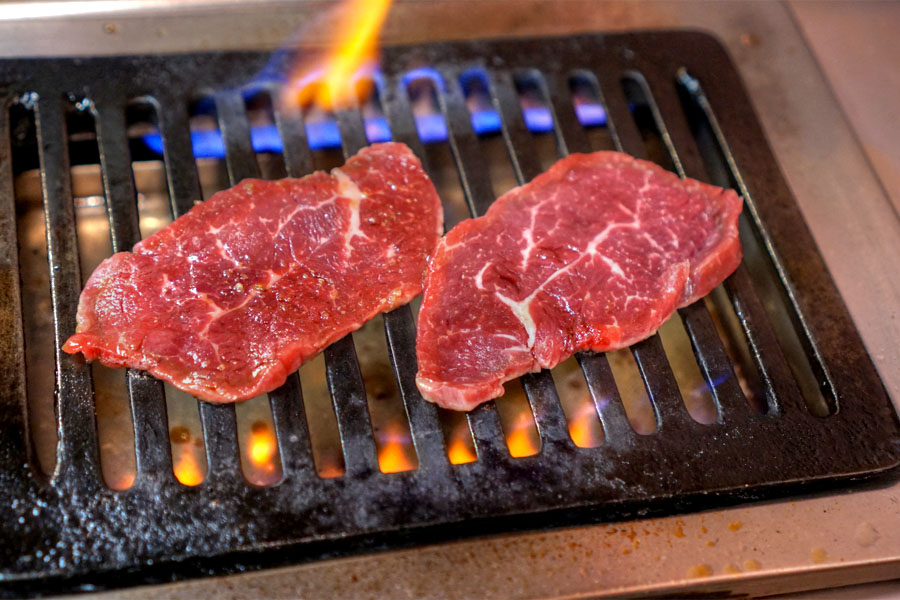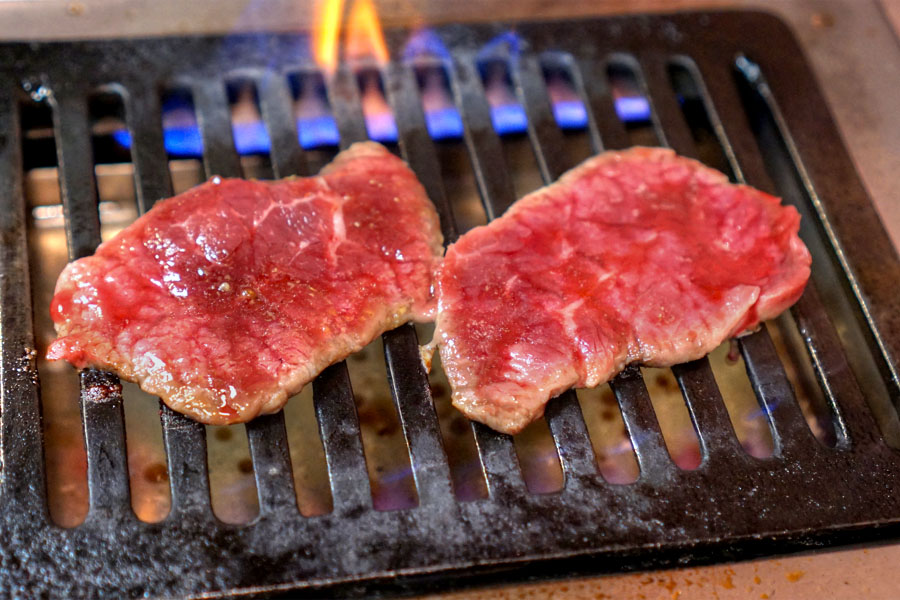 Top Sirloin [$9.95]
The sirloin was a definite step down in sumptuousness from the wagyu cuts above. I found it lean, and grainy texturally, with a prototypically sort of "steak-y" taste to it.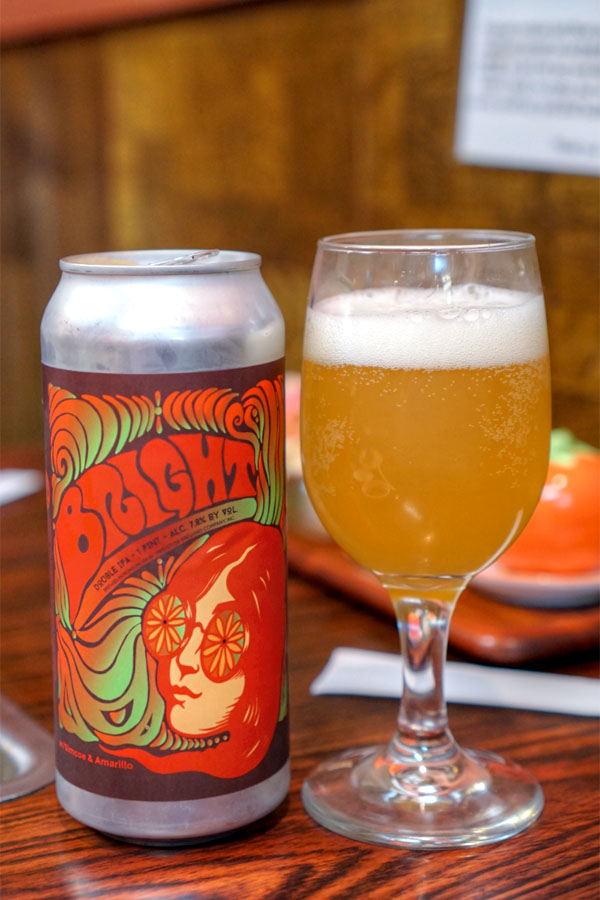 Next to drink was a double IPA, the
2017 Tree House Bright with Simcoe & Amarillo
. The nose here was bright, yes, but also quite bitter, with fruity undertones. The taste went hoppy and dank at first, but with citrus coming in on the back end.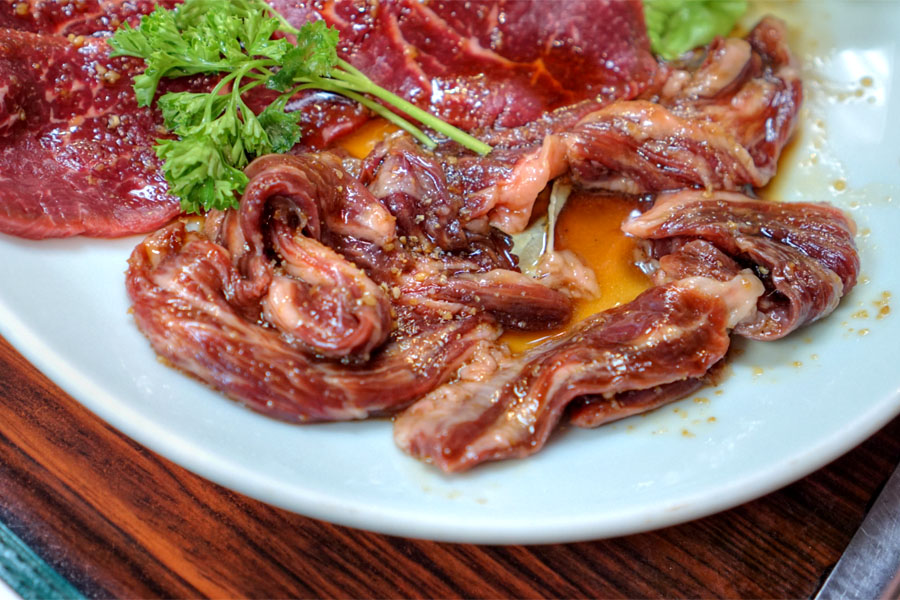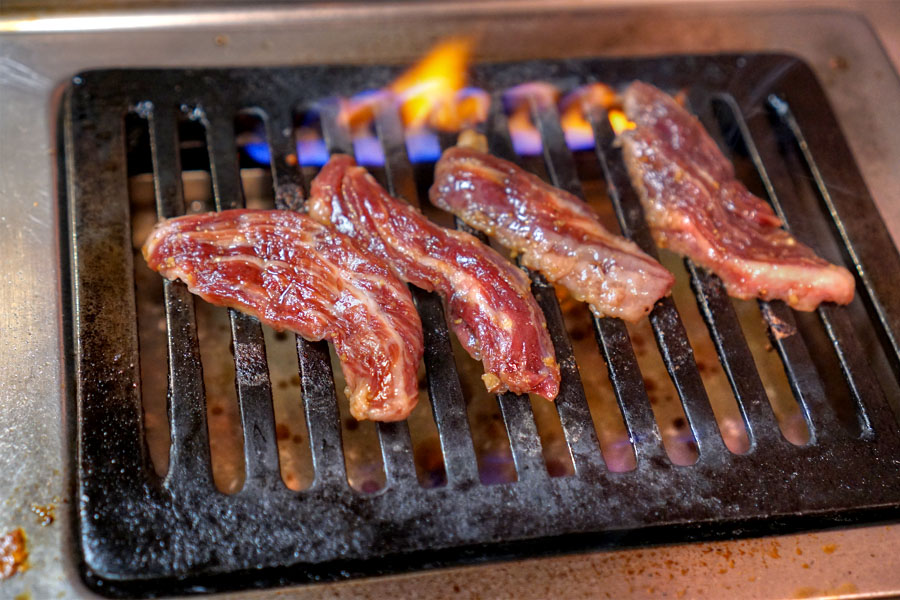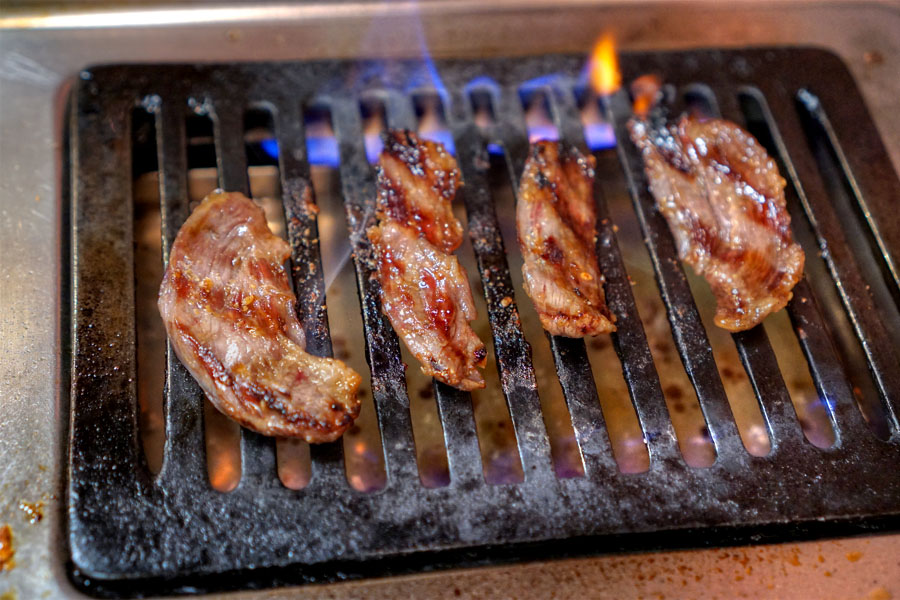 Beef Skirt [$8.95]
The
harami
(skirt steak) delivered. Texturally, I found it just supple enough, while its taste was rich and beefy, with a trace of sweetness.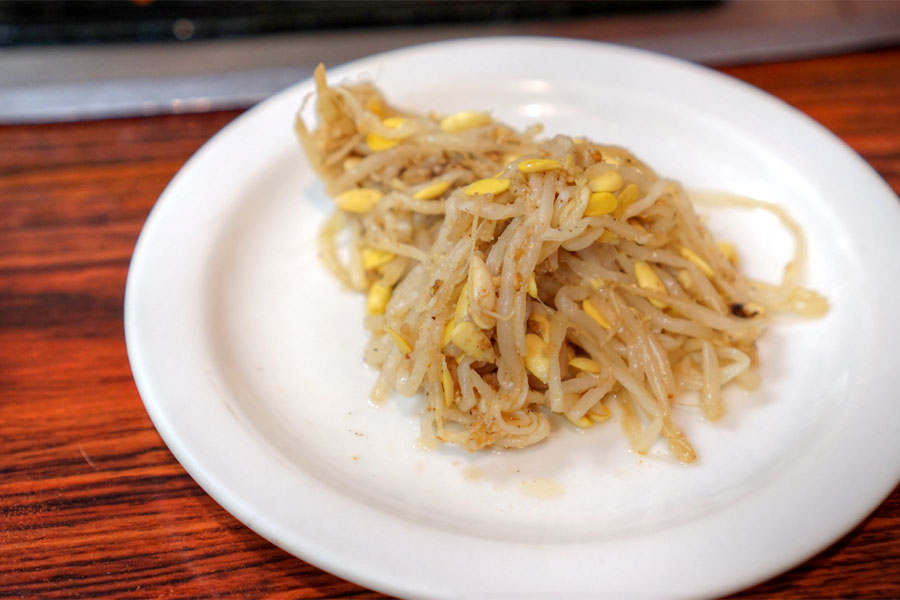 We were also provided crunchy
mame moyashi
(soybean sprouts), which were superb with their sesame oil dressing.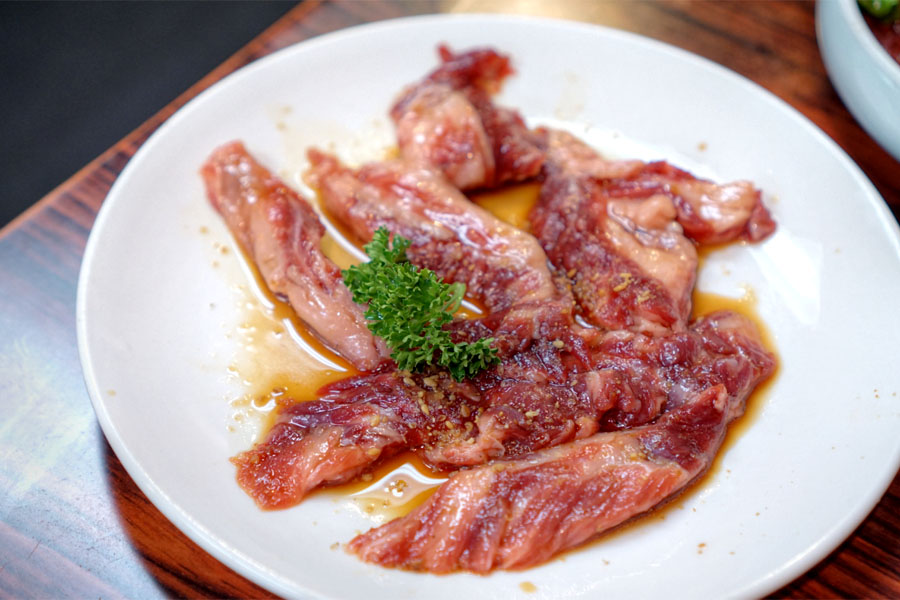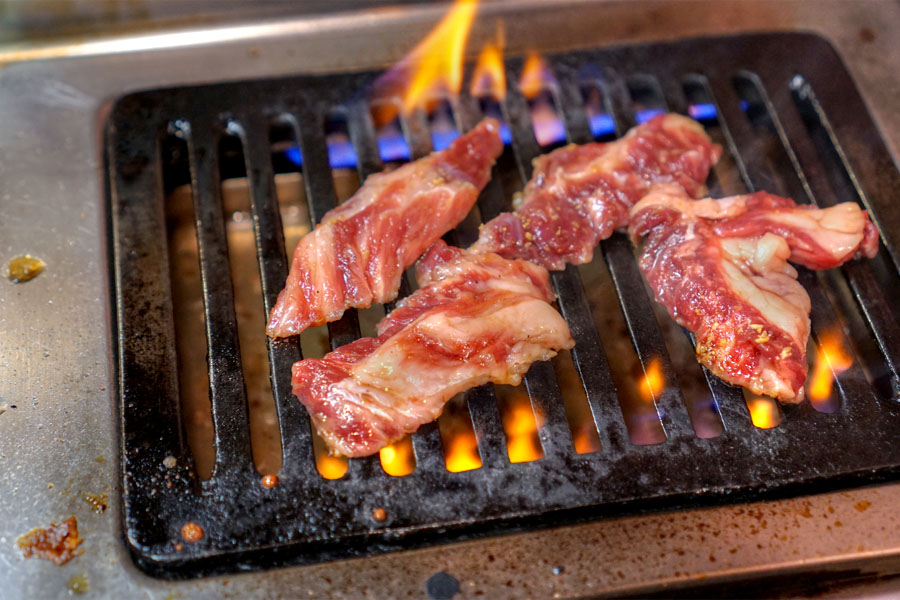 Prime Back Rib [$8.95]
This was another standout for me, and my favorite of the non-wagyu cuts. I liked the lushness and fattiness of the meat, and how that worked against the char that developed. Very well balanced.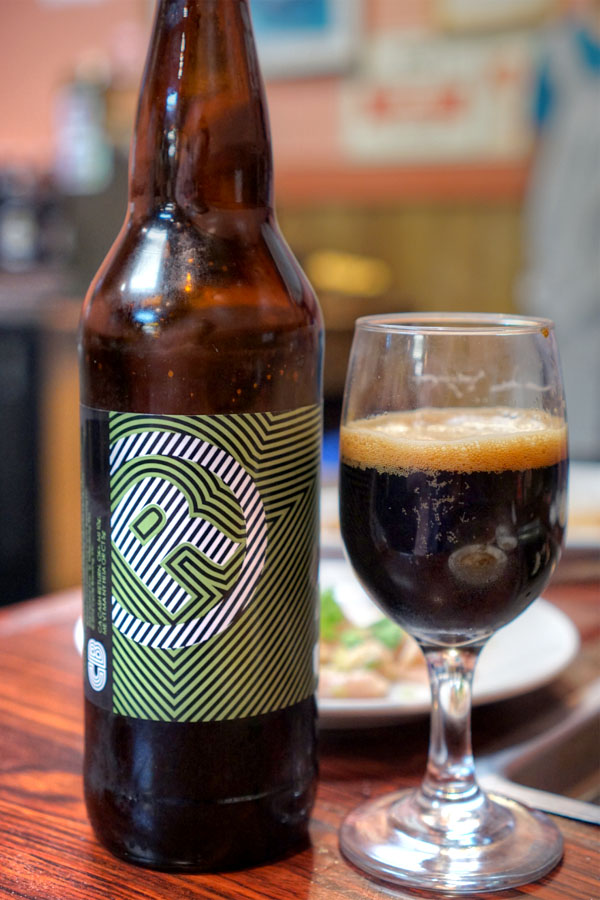 Our final beer was the
2016 Cycle Trademark Dispute: Hazelnut
, a bourbon barrel-aged imperial stout with, you guessed it, hazelnuts. Aromas were sweet and nutty as expected, with a base of malt, oak, and dark fruit. On the palate I got more hazelnut, then sweet malt, along with a light, bitter, roasty quality.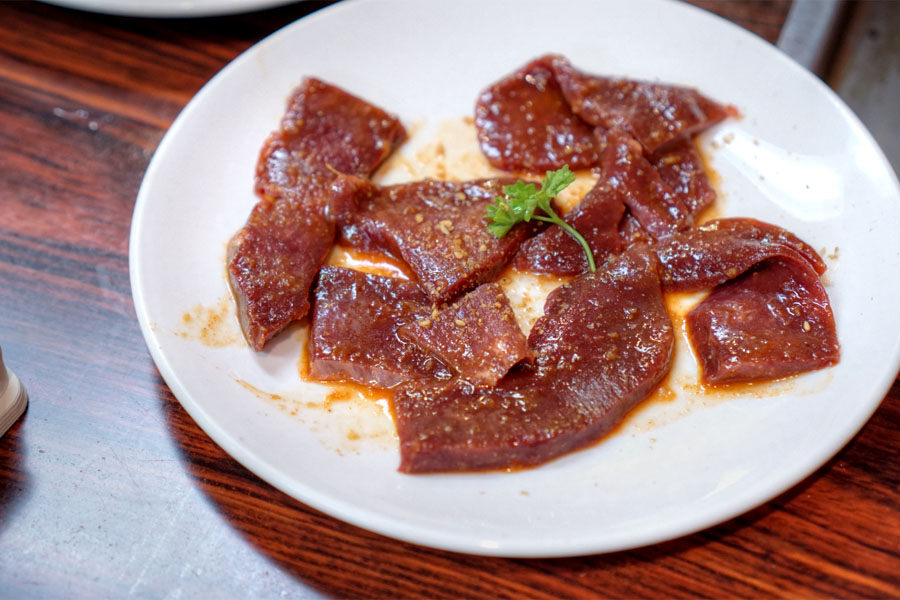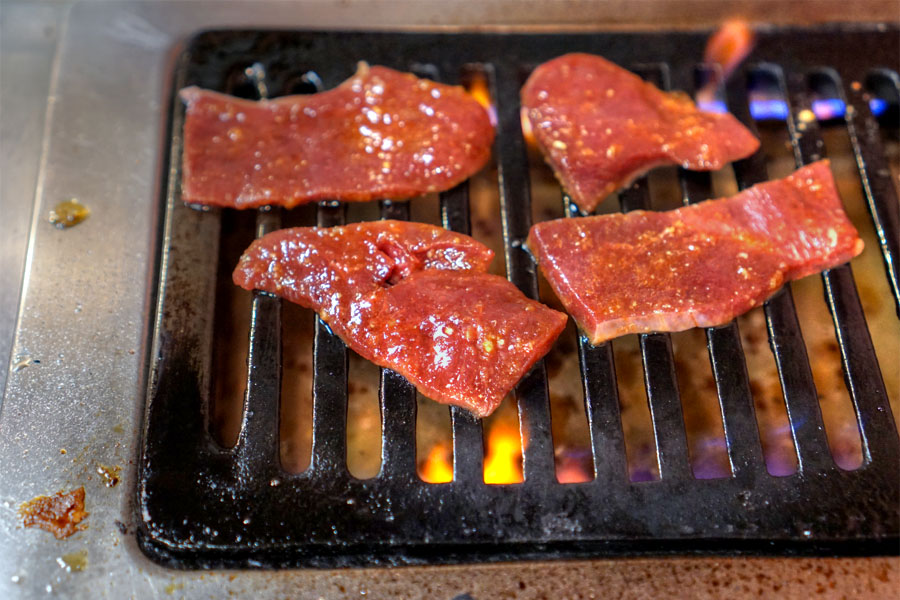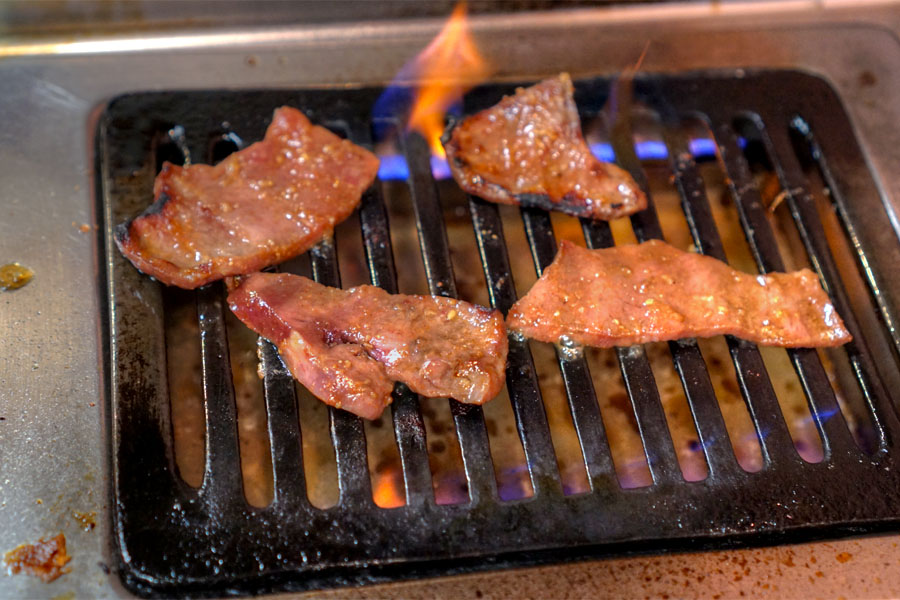 Beef Heart [$8.95]
Texturally, the
hatsu
was almost tongue-like, while its taste went in a deep, earthy direction that I preferred to pair with a touch of lemon.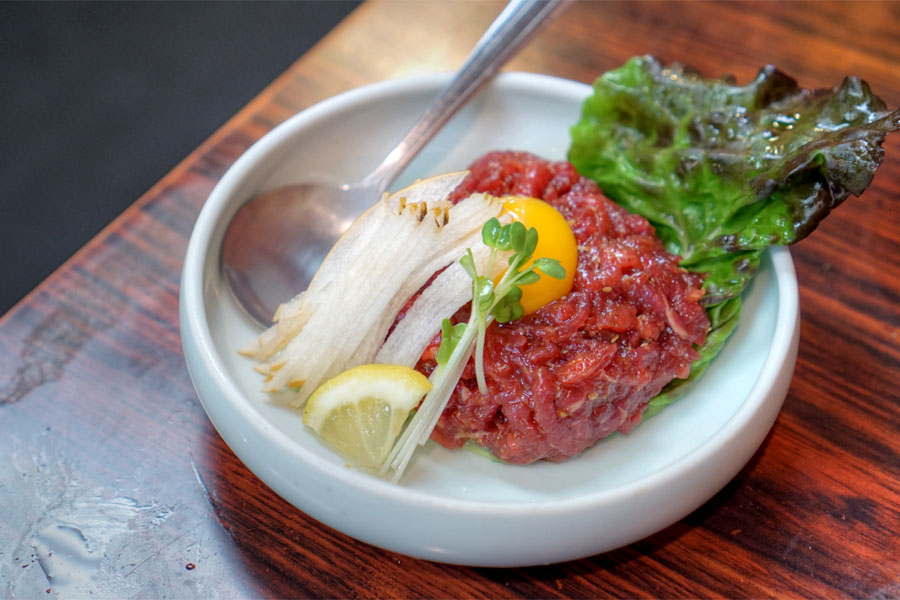 Minced Raw Beef [$9.95]
The
yukke
showed off a deft balance between savory and sweet, and I appreciated the crunch and juiciness from the slivers of
nashi
pear.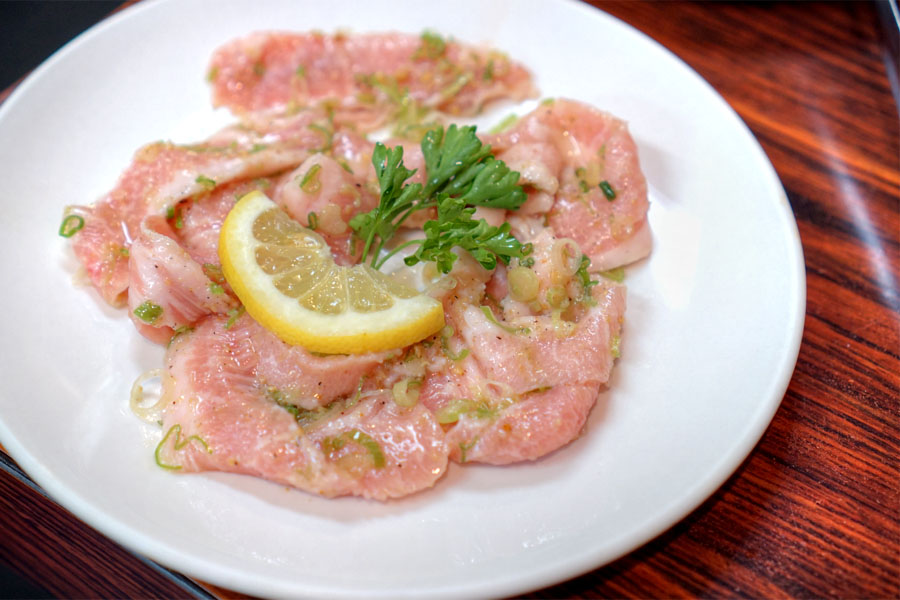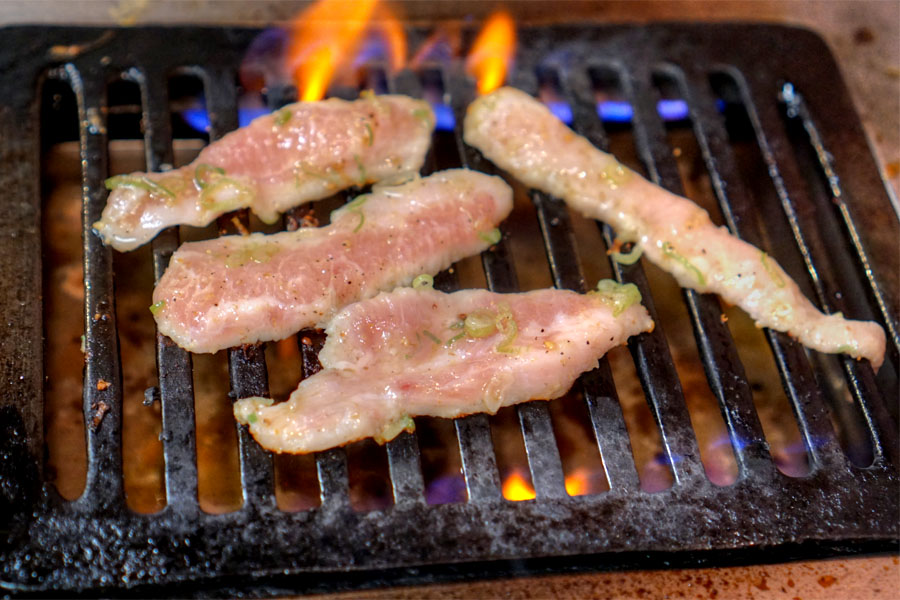 Pork, Salt [$8.95]
We closed with an order of
tontoro
, and the cheek was another favorite. I loved the soft-but-crunchy consistency of the meat, as well as its robust, gratifying, unmistakably porky flavors. Excellent pairing from the lemon and
negi
, too.
We liked our meal here, and I have to say that Seiko-en's yet another solid choice for yakiniku in the South Bay. After all, the place has been open for 35 years, so you figure they must be doing
something
right.