Mashti Malone's (Glendale, CA)
Mashti Malone's
143 N Maryland Ave, Glendale, CA 91206
818.662.0400
www.mashtimalone.com
Sat 02/03/2007, 10:00p-10:10p
After a gut-busting dinner at
Raffi's
, what could be better for dessert than Persian ice cream? This was my first time with such a thing, but hopefully not my last.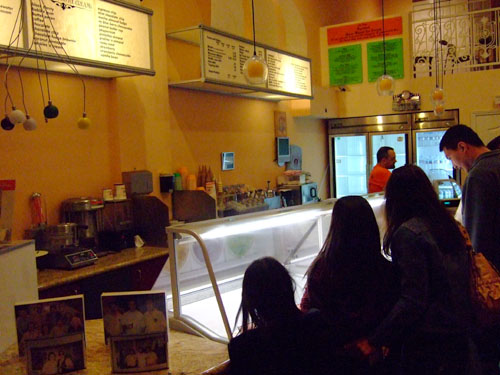 The decor is light and airy, typical ice cream parlor style.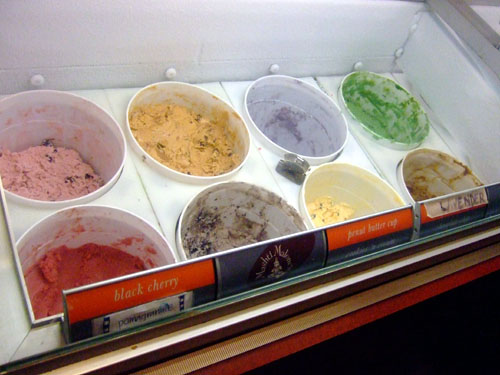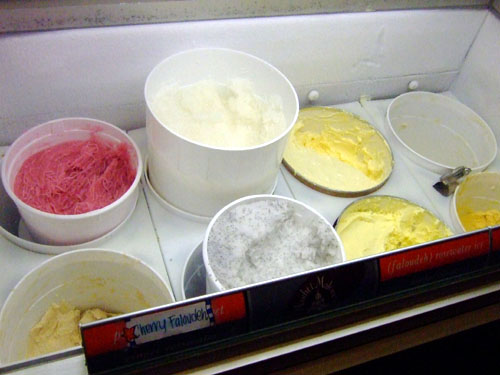 Left photo from top left, the less threatening flavors: Black Cherry, Peanut Butter Cup, Lavender, Green Tea, ???, Chocolate Chip, Cookies 'n Cream, Pomegranate. Right photo from top left, the real deal: Cherry Faloudeh, (Faloudeh) Rosewater, Creamy Rosewater, ???, ???, Saffron Rosewater, Herbal Snow, Ginger Rosewater.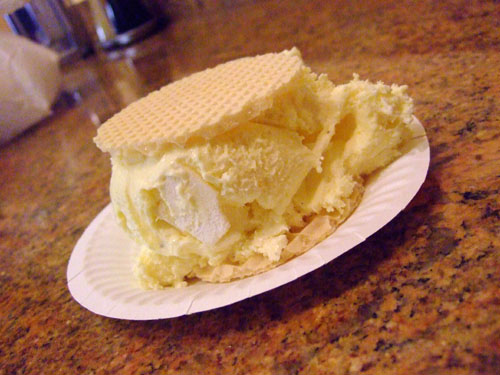 Saffron Rosewater Ice Cream "Mashti"
Served between wafers, with pistachio and frozen cream chips (which add nicely to the texture). According to the scooper, this is Mashti's signature flavor. Rosewater and pistachios dominate, while the saffron is subtle. I thought this would get really messy but it was surprisingly clean. Melting wasn't a problem.