Café Tu Tu Tango (Orange, CA)
Café Tu Tu Tango
20 City Blvd W, Orange, CA 92868
714.769.2222
www.cafetututango.com
Sat 01/20/2007, 10:05p-02:00a
Café Tu Tu Tango is located at the Block in Orange. Their theme is that of a Spanish artist's Bohemian loft, and indeed, there were actually artists painting away while we dined. The food emphasizes tapas, or small plates.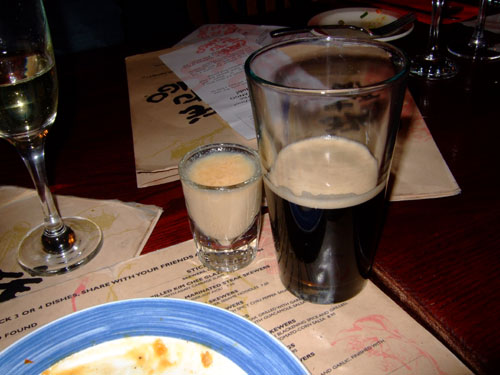 We started with some nice sparkling red sangria. Later we moved on to Jäger bombs (Jägermeister and Red Bull) and I also ordered a bottle of Freixenet Cordon Negro (the Cava that comes in the black bottle).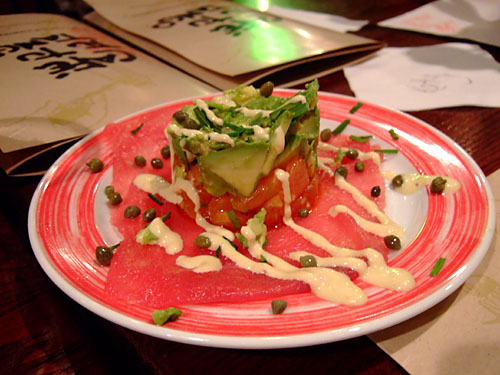 Tuna Carpaccio and Fresh Salmon Tartare
Thin sliced ahi tuna topped with capers and dijon aioli; served with salmon tartare, Thai chili oil and fresh diced avocado. Pretty good, I liked how they combined salmon and tuna, two of my favorite fishes to eat raw.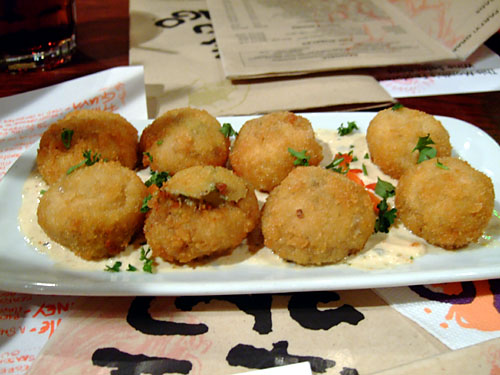 Stuffed Mushrooms
With bleu cheese, roasted garlic, scallions and fresh thyme; served with horseradish remoulade. Great tasty little morsels, this was a favorite of the table.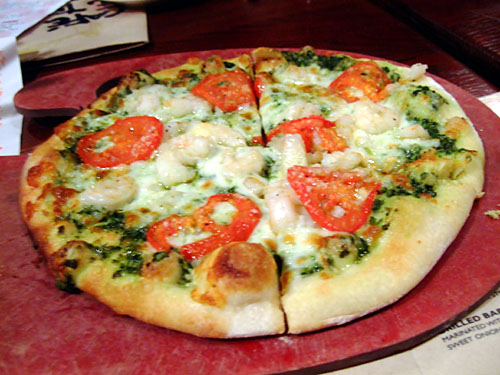 Shrimp and Pesto Pizza
Grilled shrimp, basil pesto, oven roasted tomatoes, Parmesan and mozzarella cheese. The crust could've been a bit crispier, but otherwise was nice.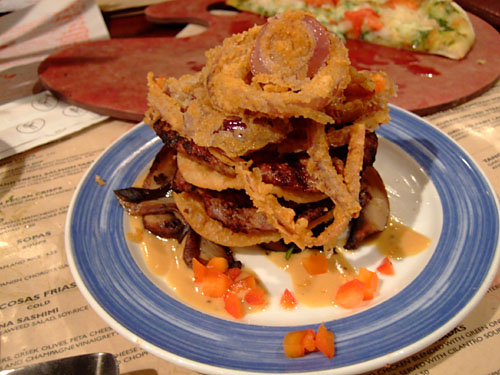 Beef Napoleon
Beef tenderloin medallions stacked with portobello mushrooms, sauteed spinach and dijon mustard sauce. This was the weakest dish of the night for me, as I thought the tenderloin medallions were a bit too similar to thin hamburger patties.
Crispy Calamari
With two dipping sauces, spicy tomato sauce and roasted red pepper remoulade. I don't think I've ever met a dish of fried calamari I didn't like, and this was no exception.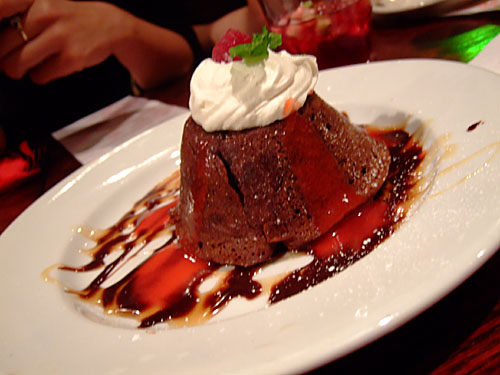 Chocolate Souffle Cake
A pretty standard soufflé cake, which meant it was quite good, though nothing special.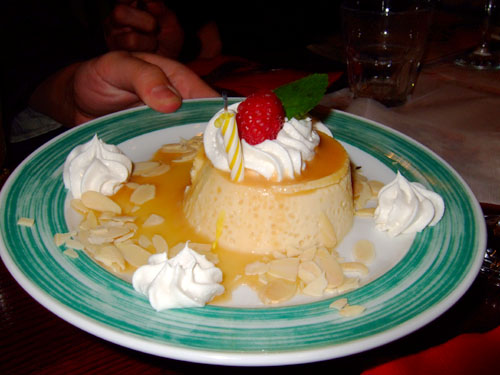 Almond Flan
Not bad, but not as good as the flan at
Taléo
.