Vik's Chaat Corner (Berkeley, CA)
Vik's Chaat Corner
726 Allston Way, Berkeley, CA 94710
510.644.4412
www.vikschaatcorner.com
Fri 03/16/2007, 04:55p-05:20p
Thanks to my roommate, I discovered Indian food during my undergraduate years at Cal. In that context, Vik's was always a holy grail of sorts, as I heard nothing but rave reviews about the place. Unfortunately, during my tenure at Berkeley, I never made it out, partly, I suspect, since I didn't have a car until my last year. But then here I was, standing in front of Vik's four years later. Sure brings me back...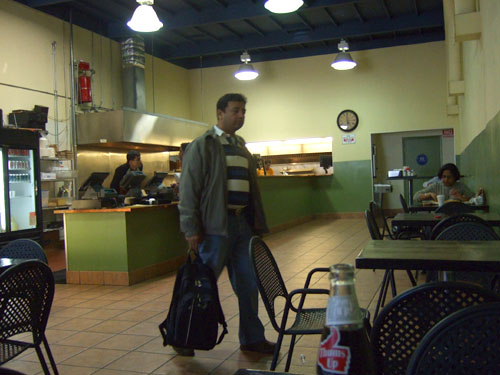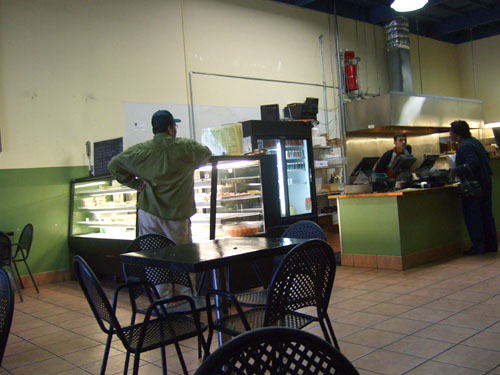 Decor? What decor? Very industrial warehouse-chic (in fact the rest of the building is a warehouse of sorts). But I sort of like it, since with ambiance this bad, the food
must
be good!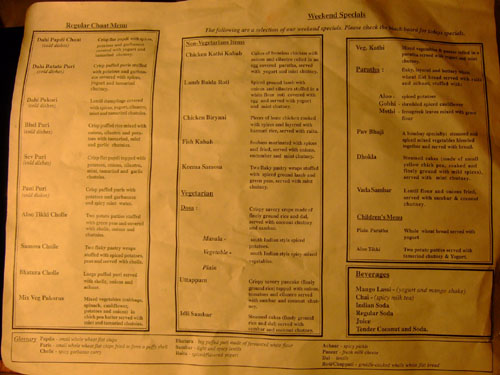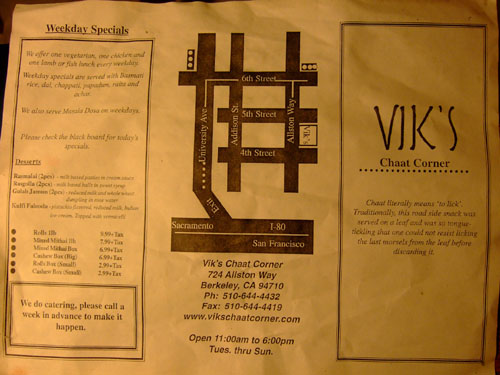 A rather tattered menu pulled from under the counter. Items are also listed on a chalkboard. Click for larger versions.
Thums Up
Yes, there's a "b" missing. Thums Up is an Indian cola made by Coca-Cola. It has a unique taste, quite a bit stronger than your typical Coke or Pepsi, and pairs beautifully with the strong, spicy flavors of Indian chaat.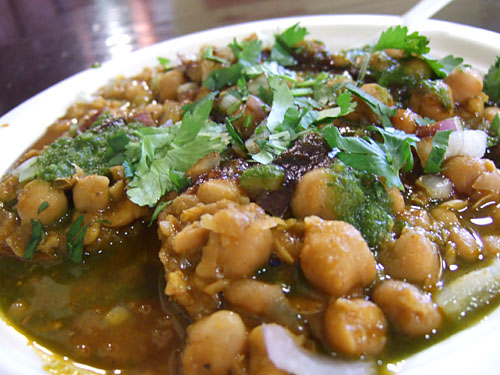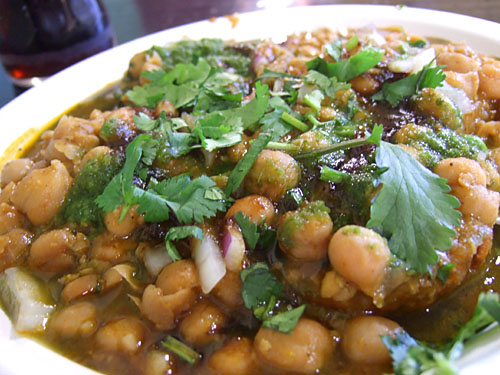 Aloo Tikki Cholle
Potato patties stuffed with green peas and covered with cholle, onions and chutnies. Very nice, I especially enjoyed the liberal use of mint chutney, onion, and cilantro. Not too spicy, since I suspect they toned it down a bit for me. I can definitely see where all the hype comes from!