Taylor's Automatic Refresher (San Francisco, CA)
Taylor's Automatic Refresher
1 Ferry Building, San Francisco, CA 94111
866.328.3663
www.taylorsrefresher.com
Fri 03/16/2007, 01:40p-02:30p
Already having gorged myself on three tasting menus in the days prior, I reserved my final day in San Francisco for some simpler fare. Taylor's had been on my list to try for a while, simply because it's just such an icon of a restaurant. I actually considered going to the St. Helena branch while I was up in Napa but couldn't fit it in, so it was off to the Ferry Building location (parking was atrocious, I left my car sitting in a red zone for ten minutes waiting for the valet to show up, only to find that the valet lot was full, I ended up walking a bit).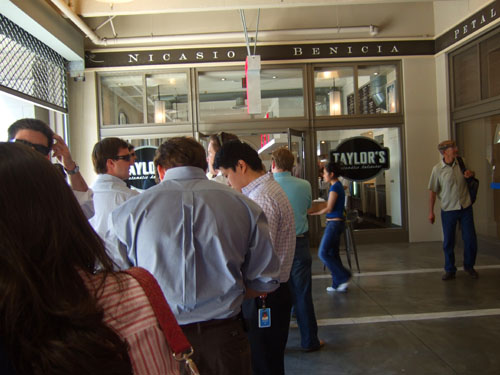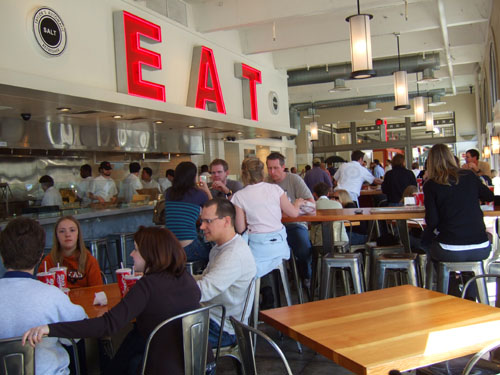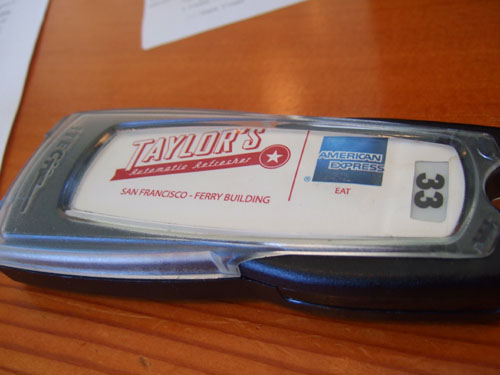 I went well after peak lunch hours, but there was still a 20-minute line outside. I imagine a good portion of the clientele consists of tourists. In any case, once inside, you order at one end of the counter and pick up your food at the other end, once your buzzer rings. There is actually a separate counter for drinks.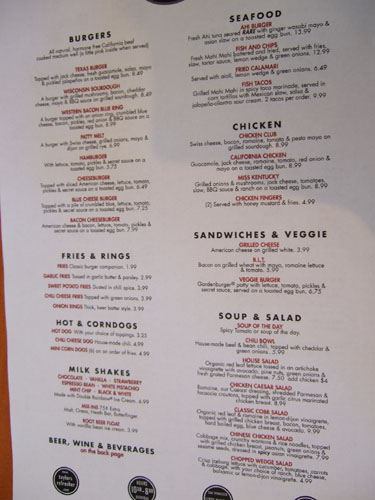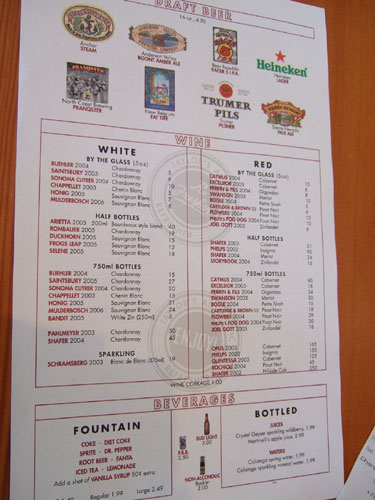 Taylor's has the most reasonable wine prices I've ever seen,
by a mile
. For example, the Opus and the Insignia sell for roughly their retail prices. But the really crazy thing is that the 2002 Shafer Hillside Select goes for $250; I haven't seen it sold online for less than $350! Is it a typo? What's going on here? Click for larger versions.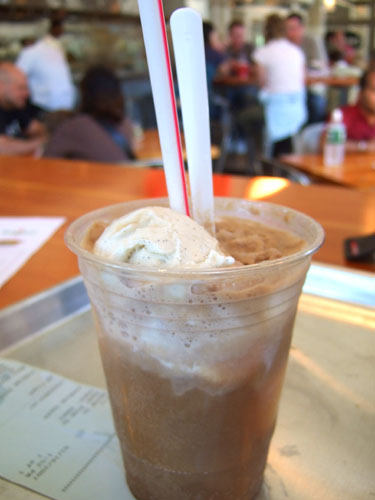 Root Beer Float
With vanilla bean ice cream. Great tasting float, especially the ice cream, but I was a bit disappointed that it was pre-made (stored in a freezer).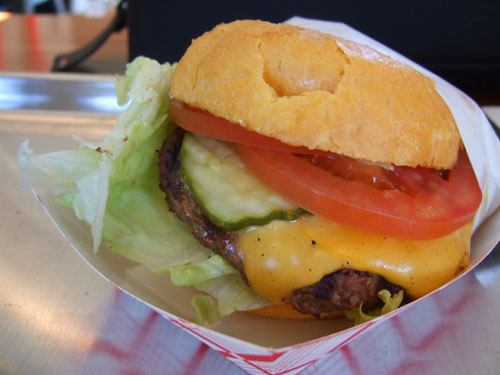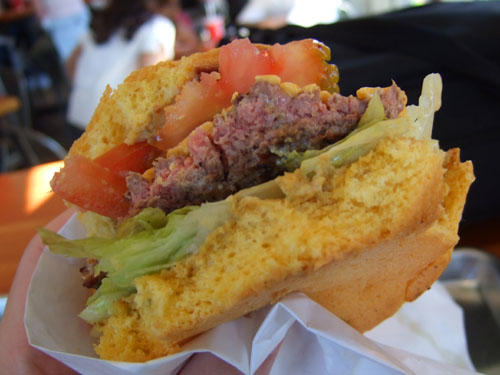 Cheeseburger
Topped with sliced American cheese, lettuce, tomato, pickles & secret sauce on a toasted egg bun. A very well made burger, cooked slightly pink on the inside, the way I like it. The egg bun was something different.