Wine Cottage Bistro (Santa Maria, CA)
Wine Cottage Bistro
285 S Broadway St, Santa Maria, CA 93455
805.934.4546
www.winecottagebistro.com
Thu 06/07/2007, 11:30a-12:25p
Being so close to wine country, you'd expect that there'd be many quality restaurants in the vicinity. Surprisingly, Wine Cottage Bistro is the only one I've tried that I'd really recommend. It stands as a bastion of simple, unpretentious wine country cuisine.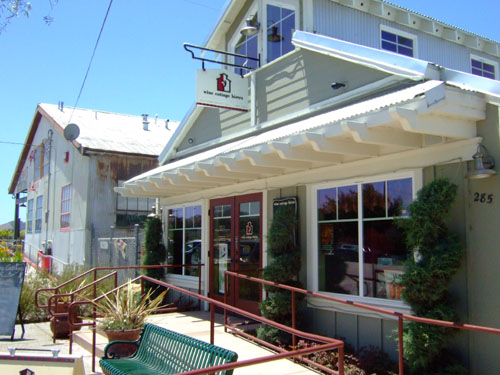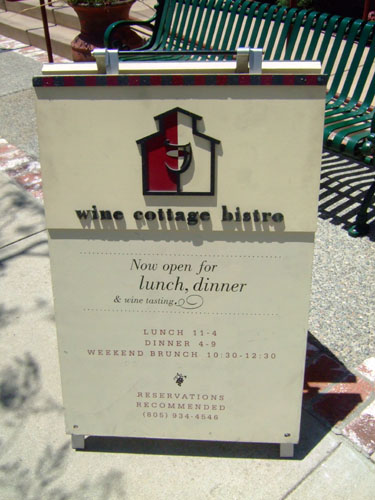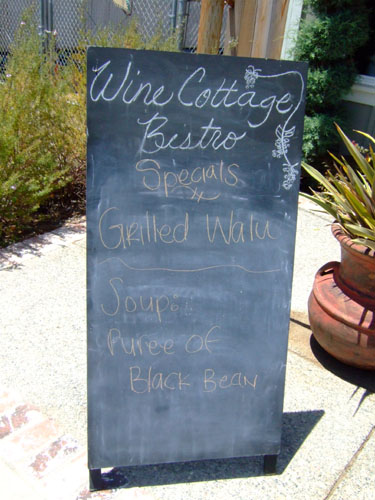 Located on the outskirts of Santa Maria, Wine Cottage Bistro's quaint exterior exemplifies wine country charm.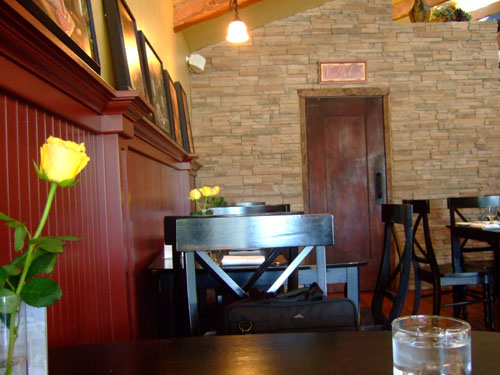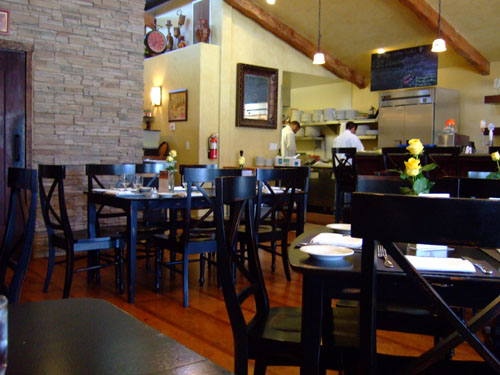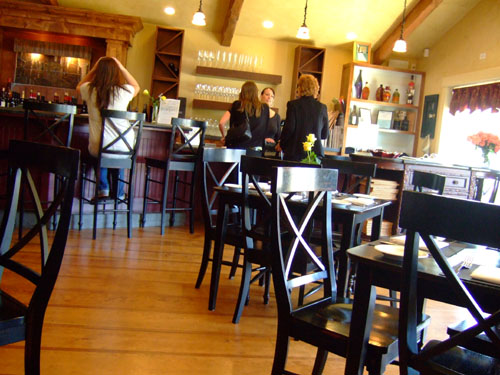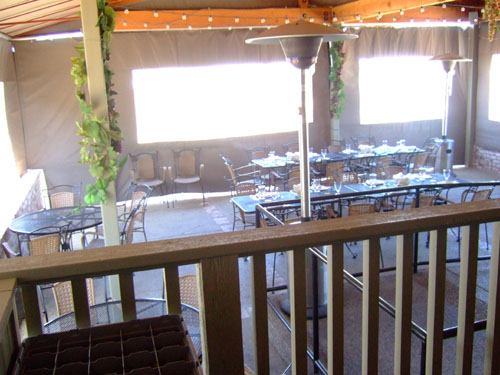 The dining room is warm and inviting. I showed up early, but the restaurant filled up as the lunch crowd rolled in. There's also a covered patio out back, which was later occupied by a large party from the school district.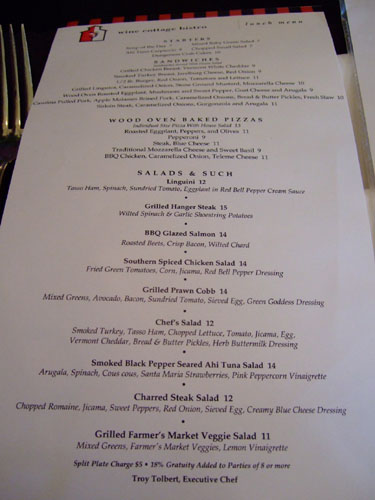 The lunch and dessert menus are shown. The Executive Chef is Troy Tolbert. Click for larger versions.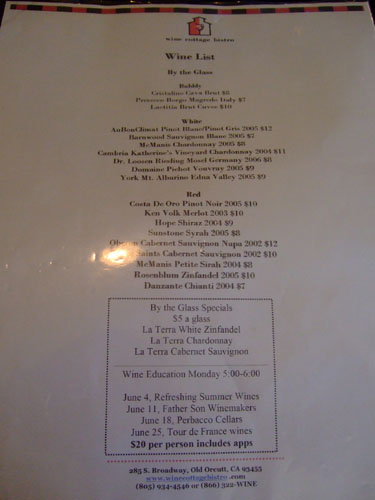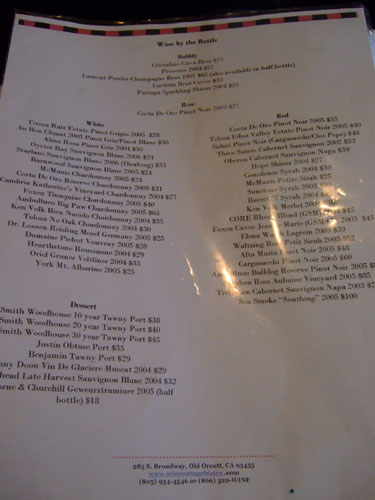 The wine list focuses on American offerings, and offers reasonably priced selections both by the glass and the bottle. Click for larger versions.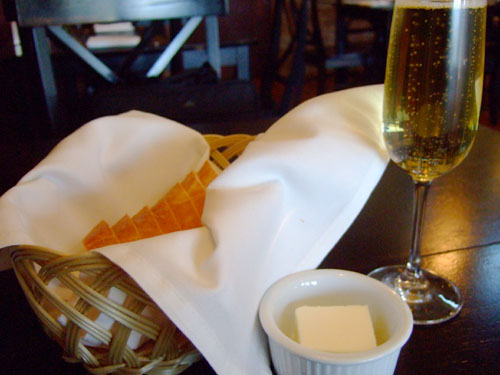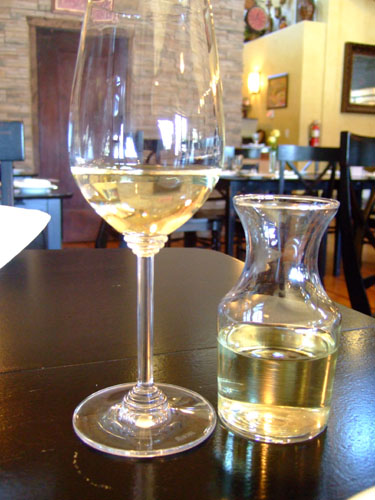 The bread was competent, though nothing spectacular. I often like to start out with some bubbly, and thus ordered a Cristalino Cava Brut to begin. This was followed by a glass of Dr. Loosen Riesling, Mosel, Germany 2006.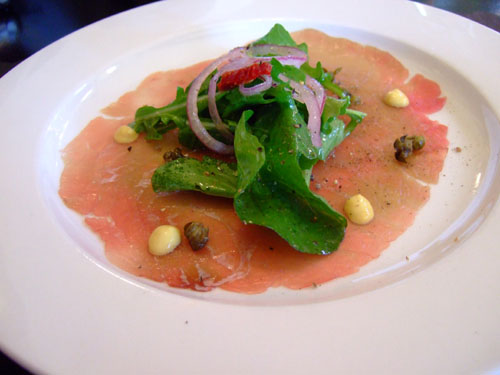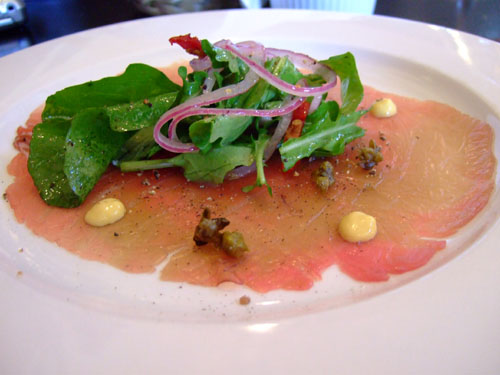 Ahi Tuna Carpaccio
Spinach and Red Onion Salad with Black Pepper, Horseradish Sauce. Very nice. The fish itself was mild, and went well with the strong flavors of the horseradish and onion. I would've preferred the tuna cut a bit thicker though, as to provide a more substantial mouthfeel.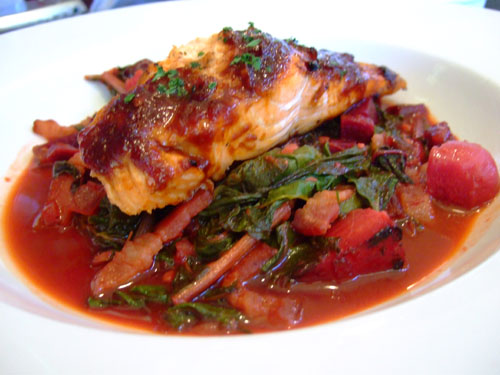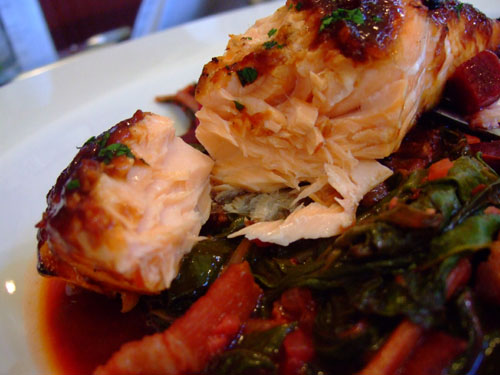 BBQ Glazed Salmon
Roasted Beets, Crisp Bacon, Wilted Chard. A great example of cooked salmon, very tender, very flavorful (though I still prefer raw). The sauce was subtle, as to let the flavor of the fish shine through. The bacon added a nice, salty foil to the salmon. I could've done with less beets though. What a difference compared to the BBQ fish I had a day earlier at the
Garden Room
!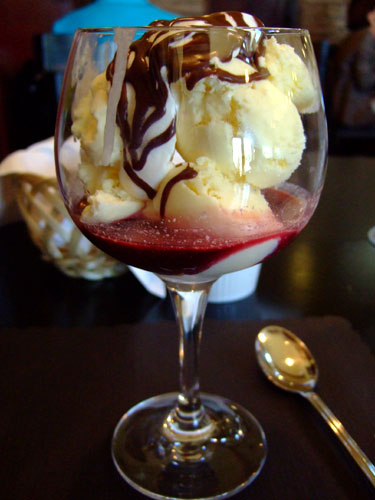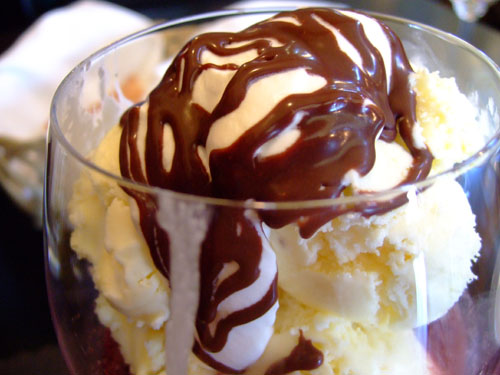 Port Wine Float
Vanilla Ice Cream, Chocolate Sauce. I've had plenty of root beer floats before, but never a
Port
float. The chocolate and ice cream were excellent as expected, while the wine took on an almost bitter, but intriguing, flavor when tasted afterwards.
As expected, this was another positive experience from the Wine Cottage, reaffirming its status as my favorite restaurant in the Santa Maria area. I sense an appreciation for freshness of ingredients and unassumingness of preparation that I simply cannot find elsewhere in the city. In fact, nothing in the area even comes close for me, which is a damn shame.