I Love Sushi (Costa Mesa, CA)
I Love Sushi
2340 Harbor Blvd, Costa Mesa, CA 92626
714.540.6195
www.yelp.com/biz/i-love-sushi-costa-mesa (Yelp, restaurant has no web site)
Sat 04/05/2008, 09:55p-11:20p
Truth be told, I didn't expect much from a sushi restaurant called I Love Sushi. It's probably a place I would've never have visited, except for the fact that it was 10:00pm, and we needed somewhere to eat. Someone in my party recommended this place, and so we decided to check it out.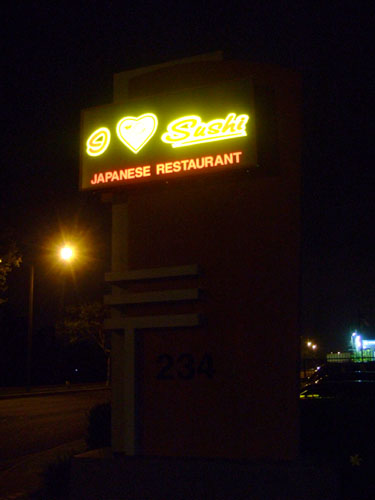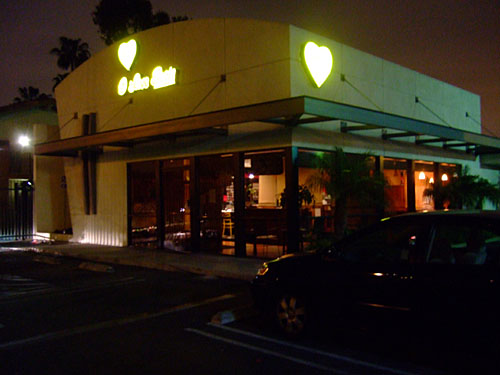 Located in a strip mall, I Love Sushi doesn't exactly look like your typical Japanese restaurant. I think the place was just about to close when we arrived.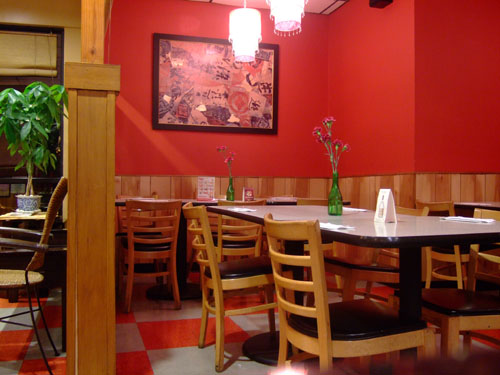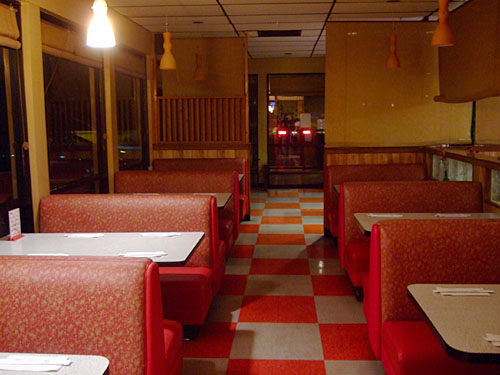 This incongruity continues into the interior. Quite simply, the decor looks more appropriate for a Denny's than a sushi joint.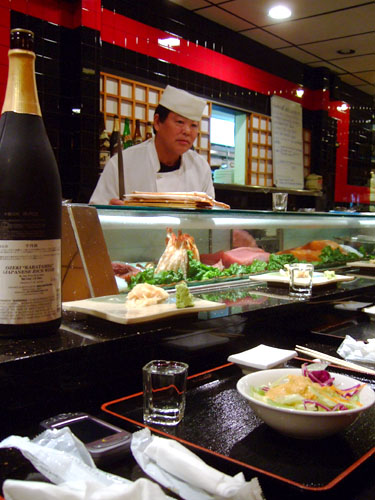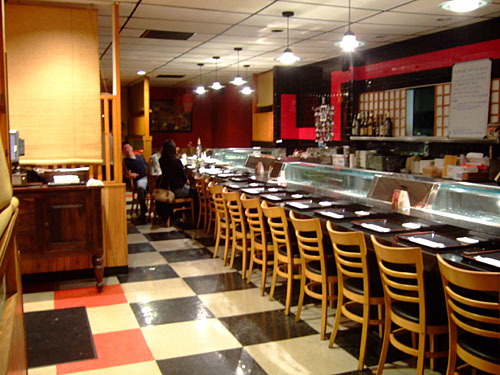 Fortunately, the bar looks more promising. There are usually three sushi chefs behind the counter, and we sat in front of Tiger. I'm told that in his younger days, Tiger used to be a professional boxer.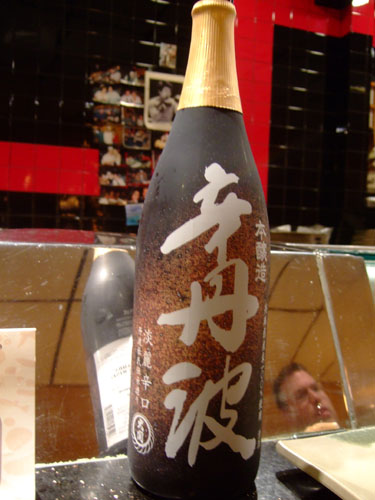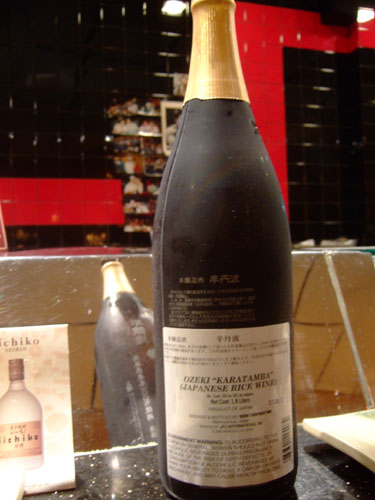 Our sake of choice was Ozeki "Karatamba," which rang in at an affordable $65. It was pretty good, smooth and easy drinking, a prototypical example of sake actually.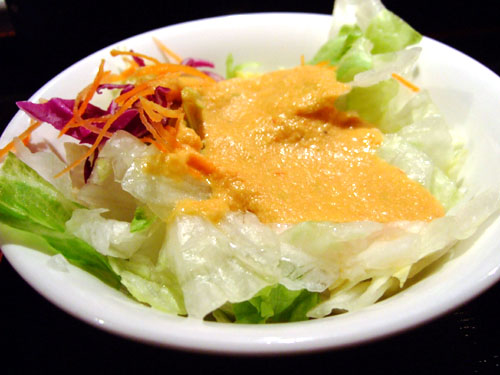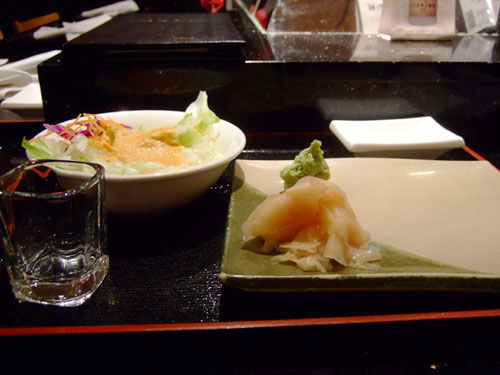 1: Salad
We started off with a small salad. Not much I can say about it, except that it was fine and served its purpose.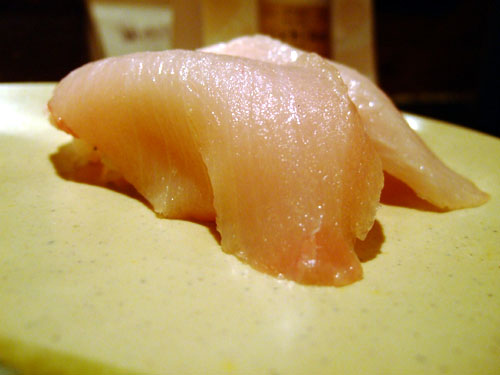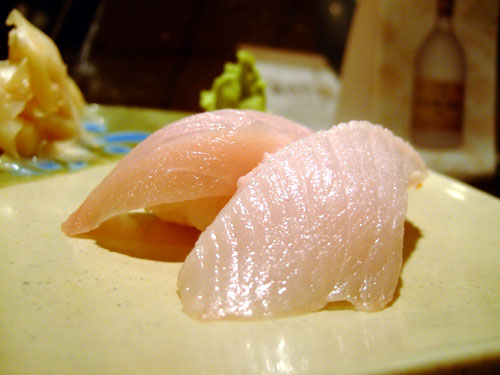 2: Hamachi
We then went to hamachi. This was a typical example of what one would expect from the fish. It was fairly rich but not particularly flavorful. After having wild buri at
Natori
in Japan, the farmed hamachi you get in the States just seems a bit disappointing.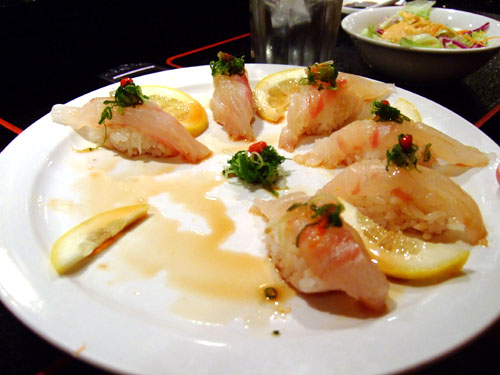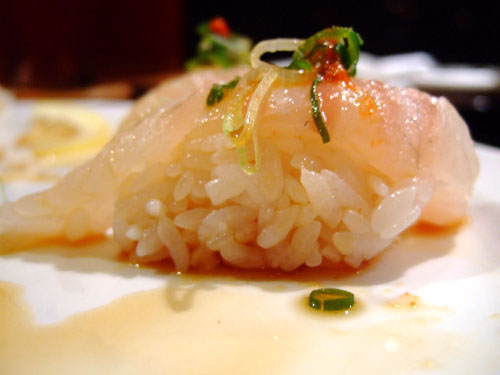 3: Tai
Snapper, or red sea bream, drizzled with ponzu and topped with scallion. This was quite good, with the accoutrements bringing out the subtle flavors of the fish. The tai had great texture and snap to it as well.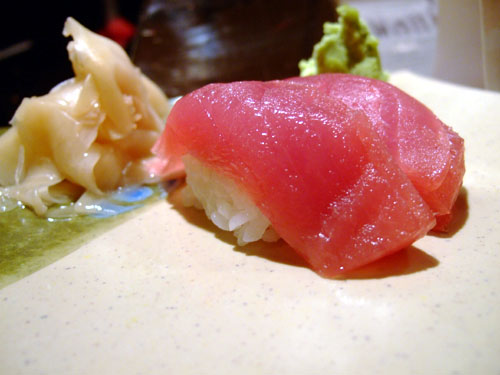 4: Maguro
This was a nice cut of tuna, with a clean, enjoyable taste and a lean, pleasing texture. A bit forgettable though.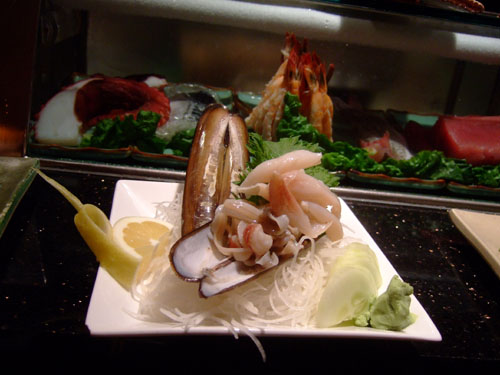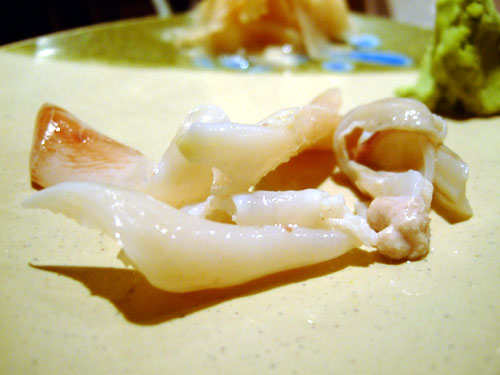 5: Mategai
The razor clam was the clear standout dish for me. This was actually my first time having it. The taste was unlike all the other types of clams I've had before; it was very pure and mild in flavor, with just hints of the ocean coming through, and had an immensely satisfying, yet slightly chewy, texture. I wish more restaurants would offer this. Fantastic!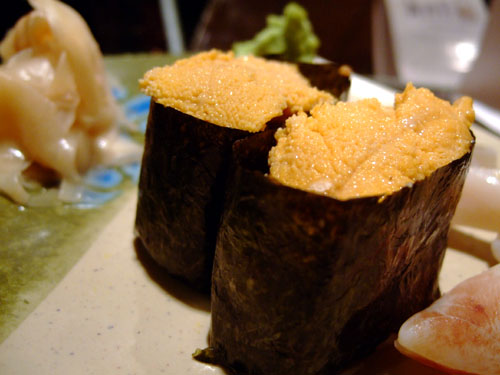 6: Uni
Although I'm not a huge uni fan, I thought this was a nice example. Mildly creamy with a subtle sweetness, it was exactly what one usually expects from uni.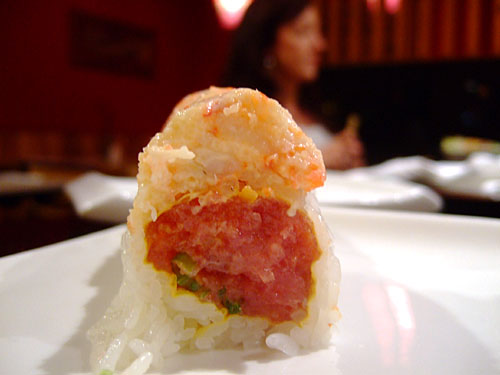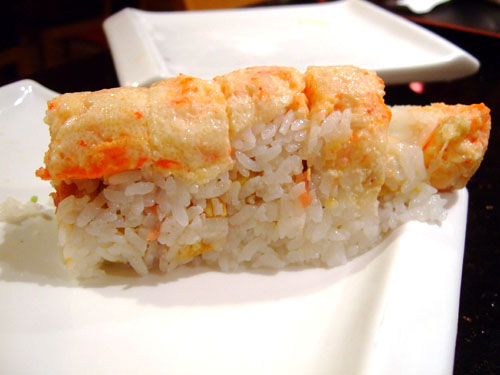 7: Tuna Roll with Lobster
This roll may have had a special name that I was unaware of. In any case, it was a fairly typical roll, nothing creative here. It's hard to miss with lobster on top of tuna, but then again, it
was
quite tasty. Simple but effective I'd say.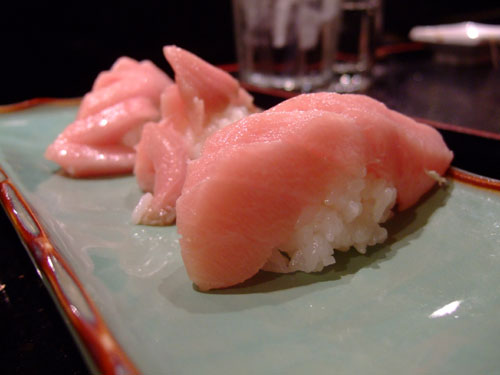 8: Chu-Toro
After having quite possibly the best (certainly most expensive) toro of my life at
Kyubey
in Tokyo, I was disappointed with this. I realize this was only chu-toro, but I was still expecting more. The fish was actually quite hard in consistency, almost rubbery actually, and I felt none of that melt-in-your-mouth goodness that I usually get from toro. Rather weak flavor as well.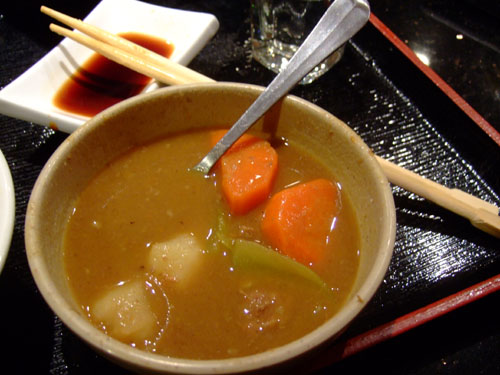 9: Beef Stew
For some reason, only one member of my party received this dish at the end of the meal. We passed it around to taste and it was again a fairly standard stew. Nothing to write home about, but it worked.
So what do I think of this place? Well, as the name suggests, I Love Sushi
is
fairly westernized, and I do think it caters mainly to your typical Newport crowd. And within that limitation, it works fairly well. Just don't come in expecting
Urasawa
-level goodness (or even
Kasen
-level goodness for that matter). For the true enthusiast, I think there certainly are gems to be found, such as the mategai and the tai; just tread carefully, and you should be safe.