Boogie McGee's Bayou Smokehouse BBQ (Los Angeles, CA)
Boogie McGee's Bayou Smokehouse BBQ Restaurant
3377 Wilshire Blvd, Los Angeles, CA 90010
213.201.1070
www.boogiemcgeesbayousmokehousebbq.com
Mon 07/17/2017, 06:00p-07:50p

My latest hankering for barbeque brought me to Koreatown and the new Boogie McGee's Bayou Smokehouse BBQ (it's named after the owners' Yorkshire Terrier). The place grand-opened on May 16th in the Brown Derby Plaza spot that was previously home to Cyber Zone arcade.
The restaurant comes to us from Chef/Owner and self-professed "redneck" Kirk Kimball. Kimball was raised in the beachside town of Pass Christian, Mississippi, and grew up surrounded by food, as his family ran a seafood business. He attended high school at Saint Stanislaus in nearby Bay Saint Louis, and at a reunion some years later, met and fell in love with Bach Hoang, another Pass Christian native. Hoang had moved to LA in 1999, and so in 2010 he followed her here, the two eventually taking up residence in Harvard Heights. The couple opened the K-Town franchise of The Boiling Crab in 2011, got married in February 2014, and started the build-out of Boogie McGee's in 2016.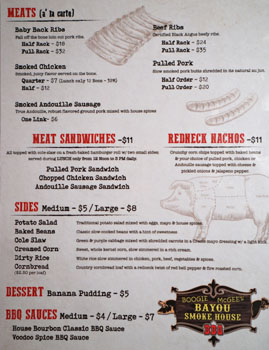 Boogie McGee's features oak-smoked, Mississippi-style, dry-rubbed meats in a variety of cuts. These are joined by your requisite combo plates, sandwiches, and appropriate sides. What's shown above isn't quite complete, so be sure to take a gander at the
chalkboard menu
inside. To drink, you get typical beers from the bottle and from the tap. Click for a larger version.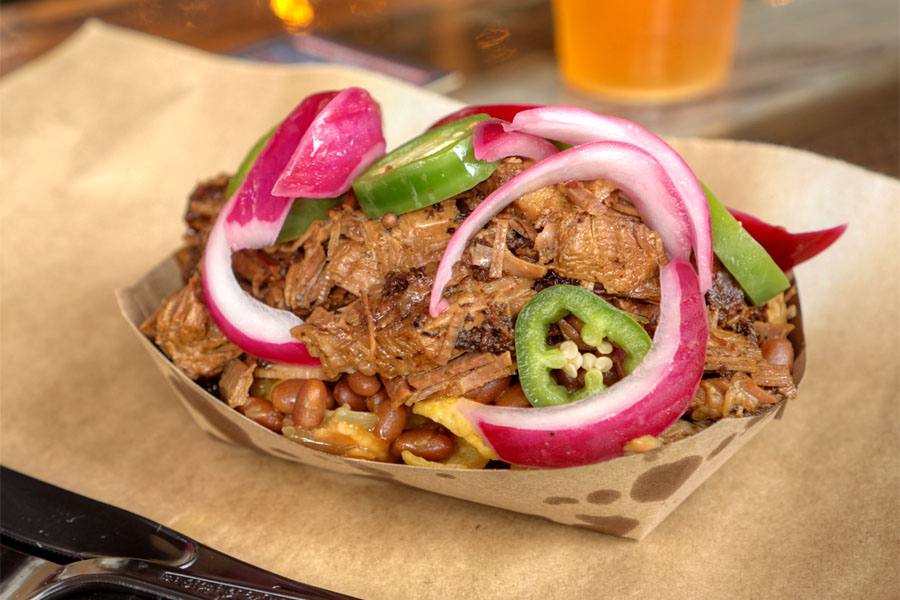 Redneck Nachos [$11.00]
| Crunchy corn chips topped with baked beans & brisket topped with cheese & pickled onions & jalapeno pepper
We began with this sort of elevated rendition of Frito pie. You get your choice of meat, and we opted for the brisket, which had a sweet-savory thing going on that linked up with the sugary baked beans. Fortunately, the onions and peppers provided a zippiness and spice that lifted the dish, and of course the crunchiness of those corn chips was key.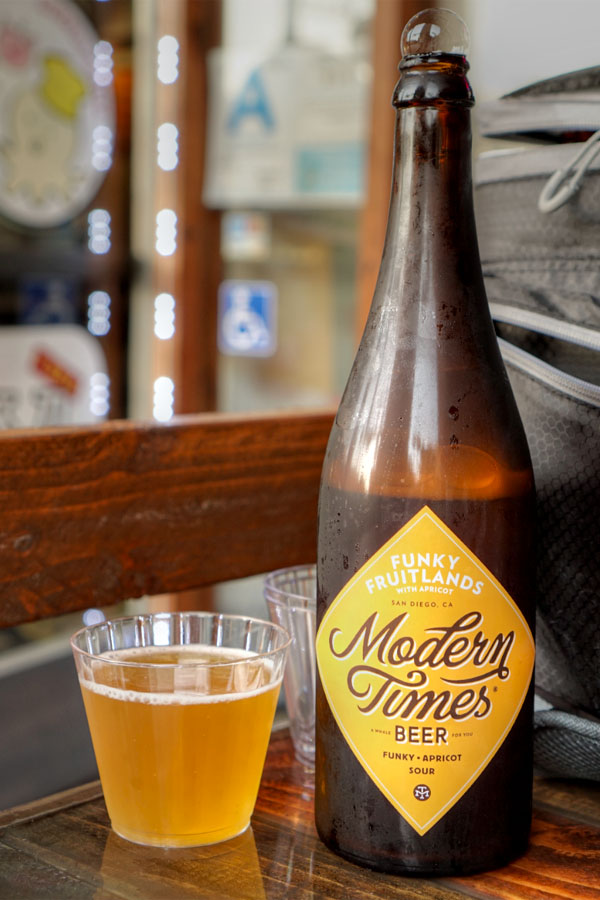 In addition to a couple draft pours, we also went through a few bottles/cans. First was the
2017 Modern Times Funky Fruitlands with Apricot
, a Brett'd gose. Nose was a commingling of light funk and stone fruit. The taste went tart, acidic, puckering at first, with a bit of a grassiness. The fruit really only came in on the finish, which had an abundance of almost candied apricot.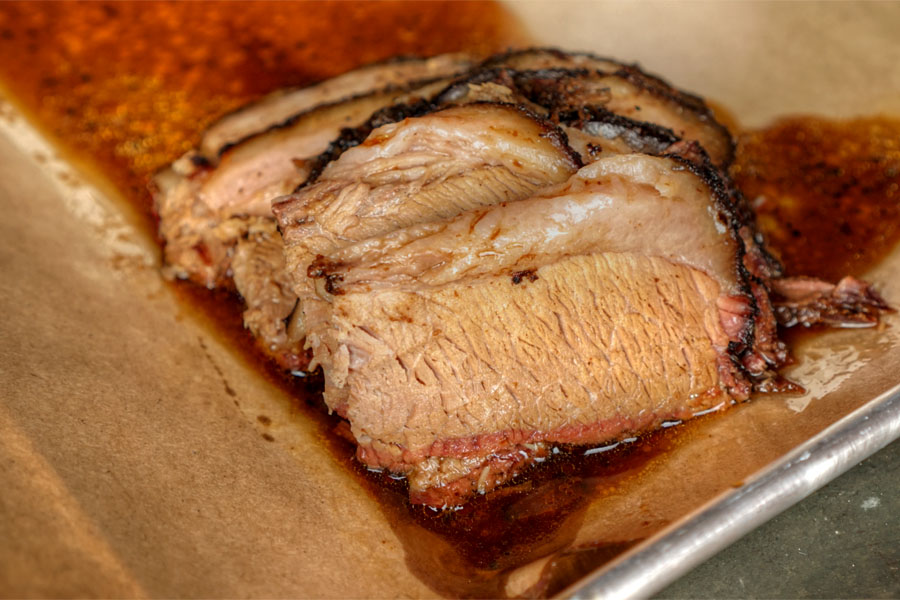 Brisket
| USA born & raised Black Angus smoked up to 14 hours. Tender with lots of marbling
Brisket was near falling-apart tender, with a good amount of fattiness to boot, while flavors were savory, but with a sweet-ish undertone. I would've liked a touch more smoke character however.
Cornbread
| Country cornbread loaf with a redneck twist of red bell pepper & fire roasted corn
The cornbread delivered: classic at its core, with a slight grittiness, the right dose of sweetness, and a welcomed addition from the peppers and corn.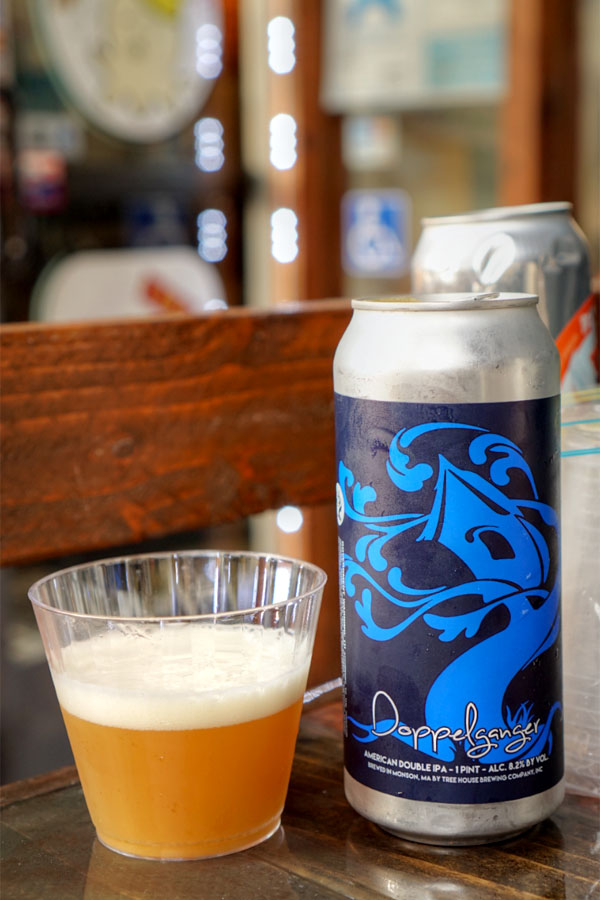 Next to drink was the
2017 Tree House Doppelganger
, a dry-hopped American double IPA. This one smelled decidedly dank, and had a funky, acrid element. On the palate, I found it expectedly hoppy, with a lingering, juicy citrus quality on the finish.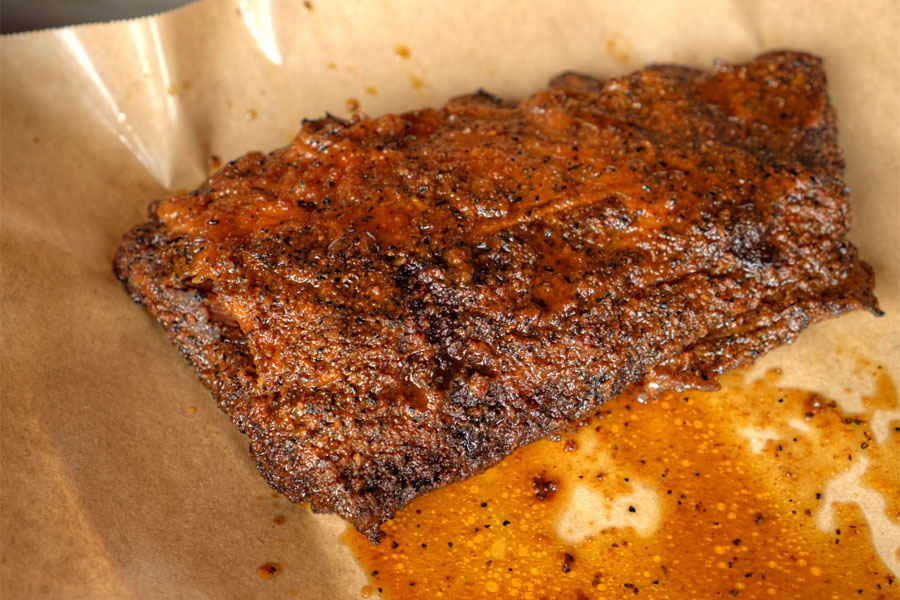 Baby Back Ribs
| Fall off the bone loin out pork ribs
Pork ribs came out tender, moist, with a substantial bark. Flavors were porky, but with a somewhat sweet backing and an herbaceous quality that I really liked.
Creamed Corn
| Sweet, whole kernel corn, slow simmered in a rich cream
The corn was very, very sweet, with an almost candied character that was too much for my liking.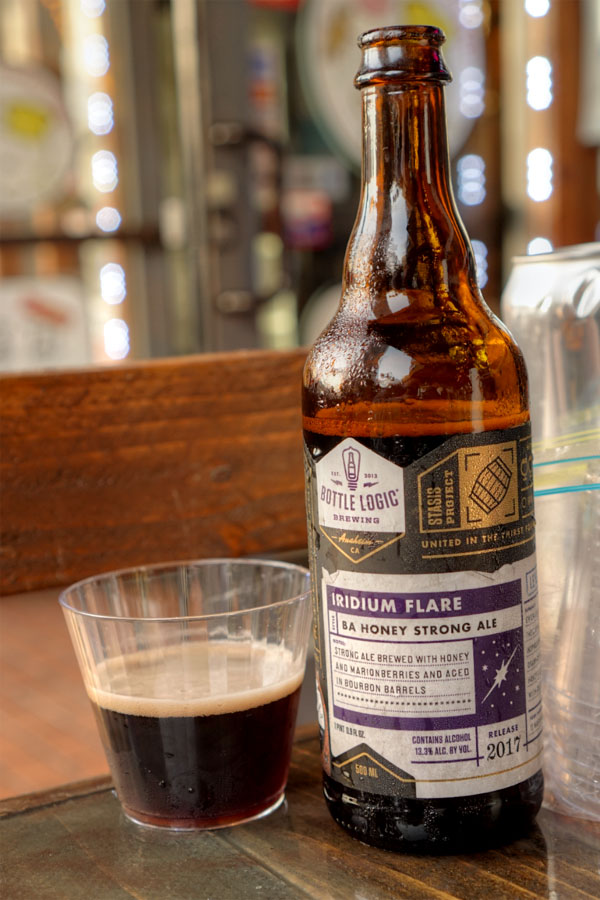 Created in collaboration with Arizona's Superstition Meadery, the
2017 Bottle Logic Iridium Flare
was a strong ale brewed with wildflower honey and marionberries (basically a braggot), then aged in bourbon barrels for nearly a year. Its bouquet was sweet and malty, with loads of dark fruit and apparent honey. The palate was viscous, and displayed more rich, tart, lingering berry layered over a base of honey. A welcomed change of pace.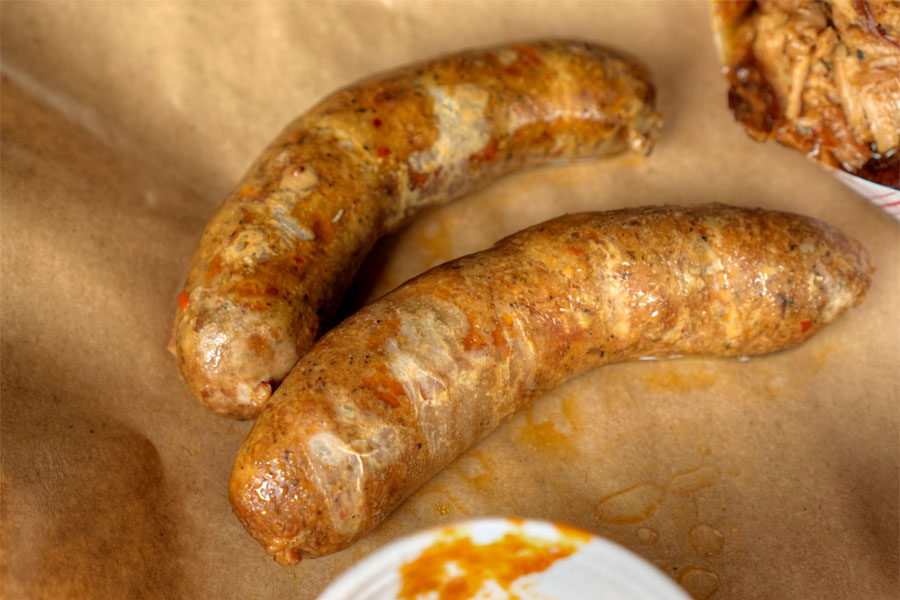 Smoked Andouille Sausage
| True Andouille, robust flavored ground pork mixed with house spices
The andouille was a winner, a gritty, rustic, unabashedly savory sausage with a wonderful creeping spice and herbiness. Yum.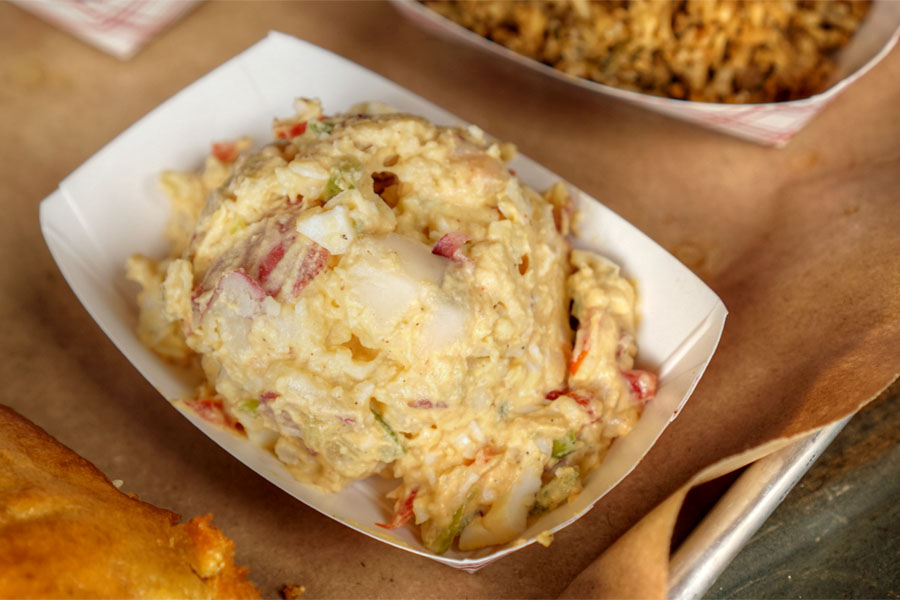 Potato Salad
| Traditional potato salad mixed with eggs, mayo & house spices
I'm a big potato salad fan, and I have to say that this was one of the best I've had (apparently based on a recipe from "Aunt Eunice"). I loved the large chunks of potato here as well as the lushness of those eggs, but what put it over the top were all the veggie bits mixed it, which contributed both texture and zestiness.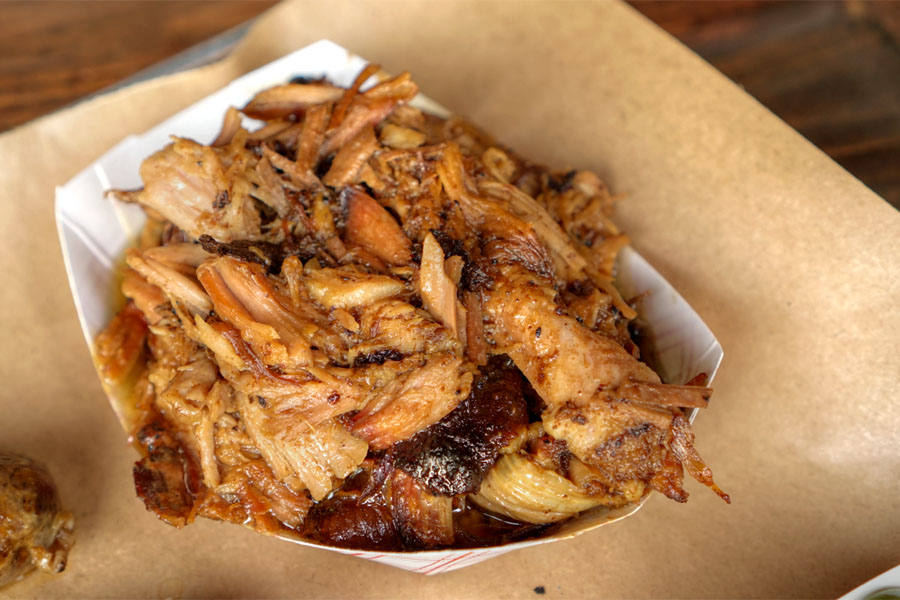 Pulled Pork
| Slow smoked pork butts shredded in its natural au jus
Pulled pork came out properly soft, and showed off a distinct sweetness to go along with the charred, bitter bits present.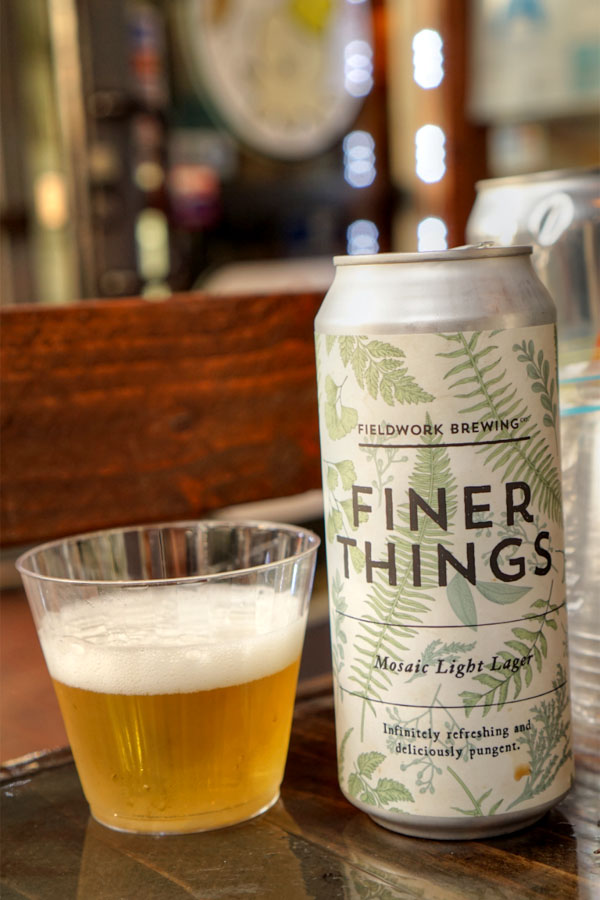 The
2017 Fieldwork Finer Things
was a light lager hopped with Mosaic. The nose was hoppy, grassy, and surprisingly sharp. That bracing character continued on to the palate, which I found bitter and dank, with a touch of lemon. Refreshing, and almost like an easier-drinking IPA.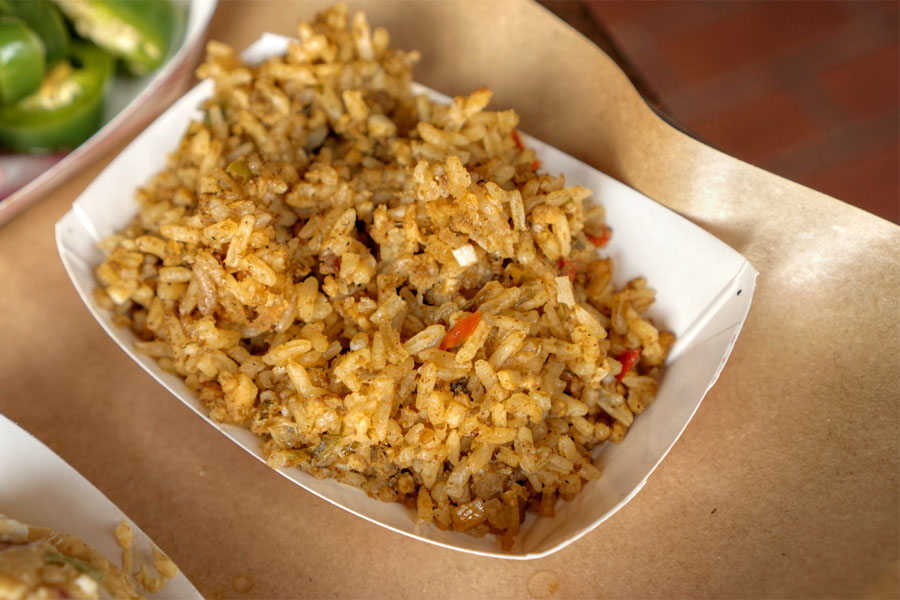 Dirty Rice
| White rice slow simmered in chicken, pork, beef, vegetables & spices
The dirty rice was all about down home comfort with its classically savory, cozy flavors. My second favorite side behind the potato salad above. Be sure to give it a try.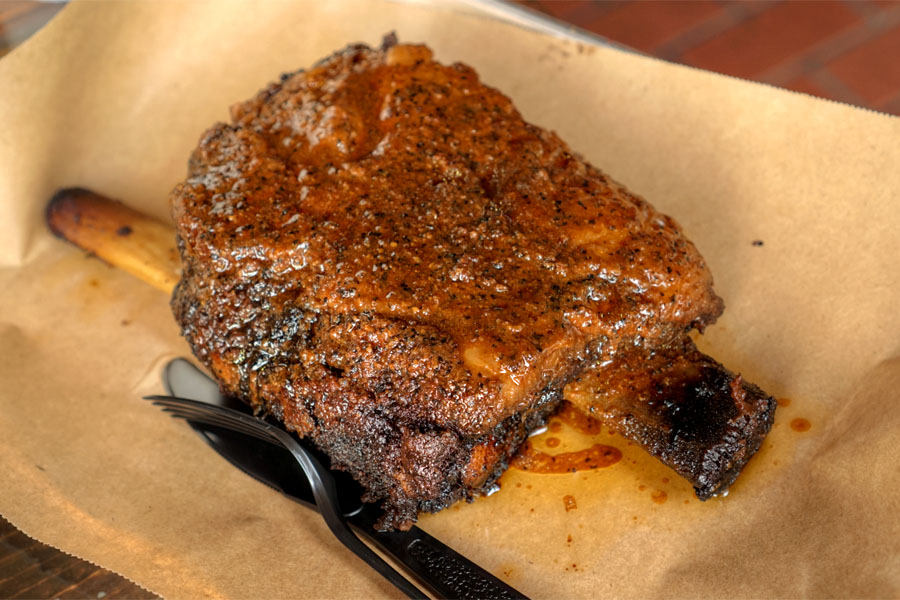 Beef Ribs [$24.00/half rack]
| Certified Black Angus beefy ribs
The beef short rib was undoubtedly my favorite meat of the meal. Texturally, it tore apart with almost no effort, and I was a fan of the contrast provided by the bark. Flavor-wise, think beefy and deeply savory, with an aggressively seasoned crust that served as the perfect accent. This is the one to get--delish.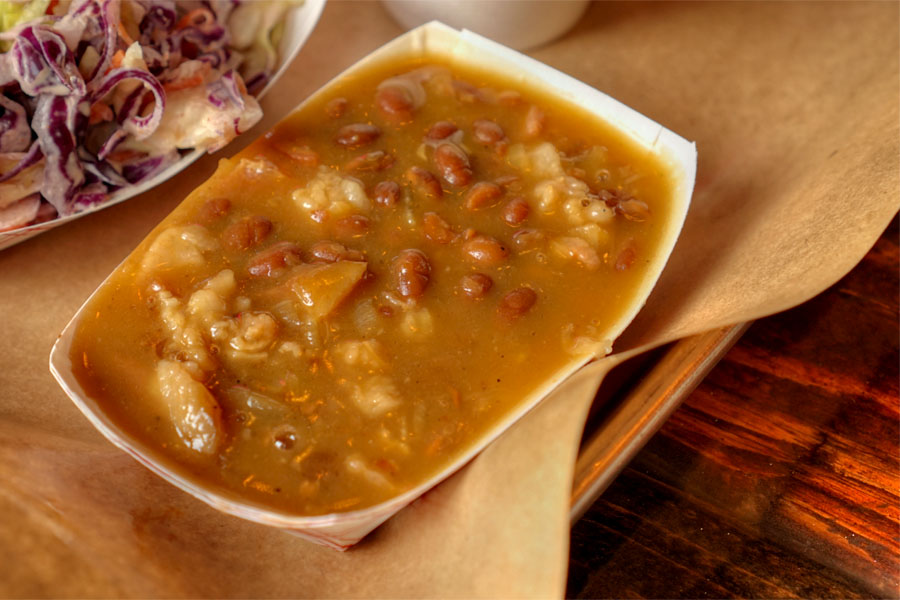 Baked Beans [$5.00/medium]
| Classic slow-cooked beans with a hint of sweetness
Beans were advertised as having a "hint of sweetness," but to me, they were on the verge of being cloying.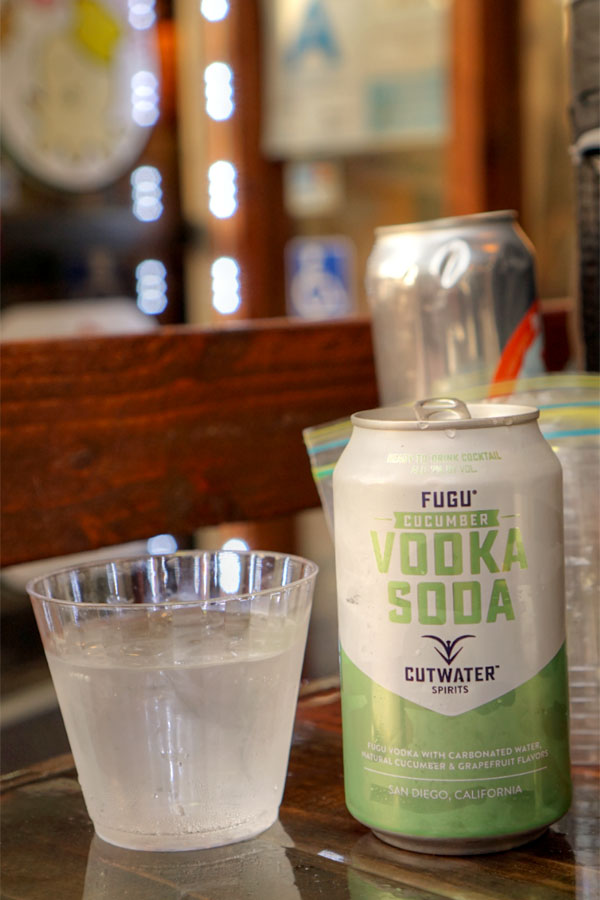 We ended with a non-beer beverage, the
Cutwater Fugu Cucumber Vodka Soda
, which is basically Fugu vodka with carbonated water and cucumber/grapefruit flavors. The aromas were of bright, fresh cucumber--not bad. The taste went in a more astringent, bitter direction (one of my dining companions likened it to "cucumber skin"), and you definitely tasted the booziness of the vodka on the back end. I actually didn't get much grapefruit.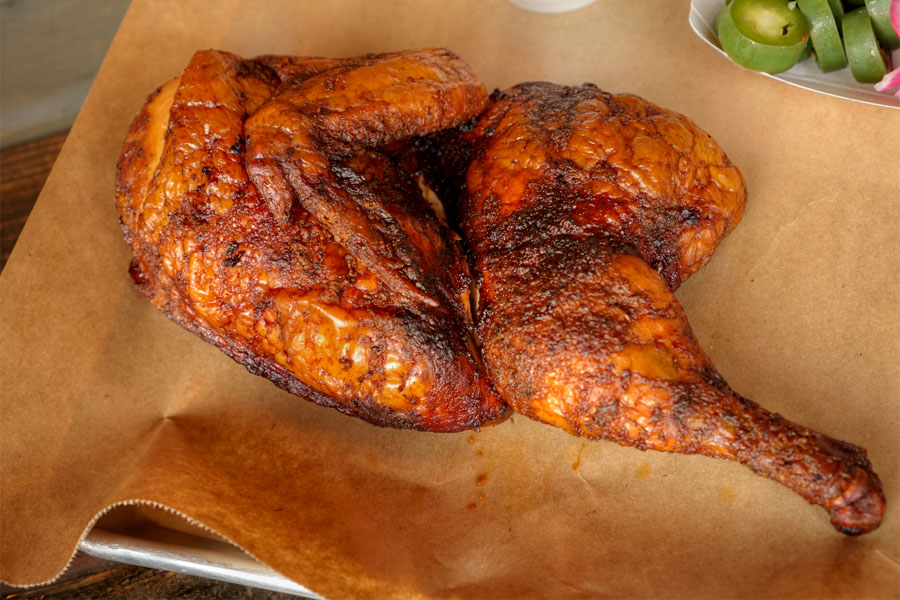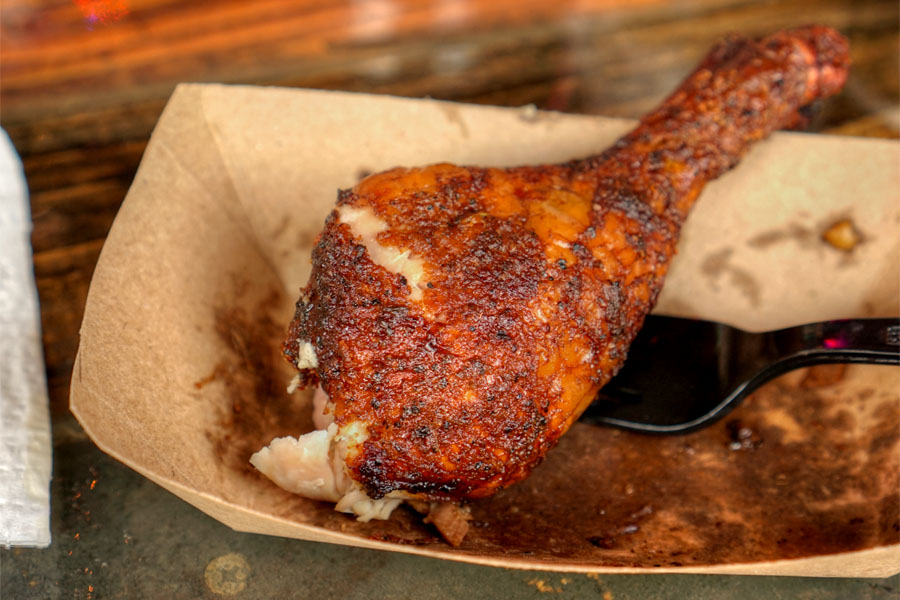 Smoked Chicken [$12.00/half]
| Smoked, juicy flavor served on the bone
We wanted to try all the meats on the menu, and last up was the chicken. I started with the drumstick, which I found well-textured and quite tasty. Unfortunately, the breast was on the drier side, though nicely seasoned, and I did enjoy its skin.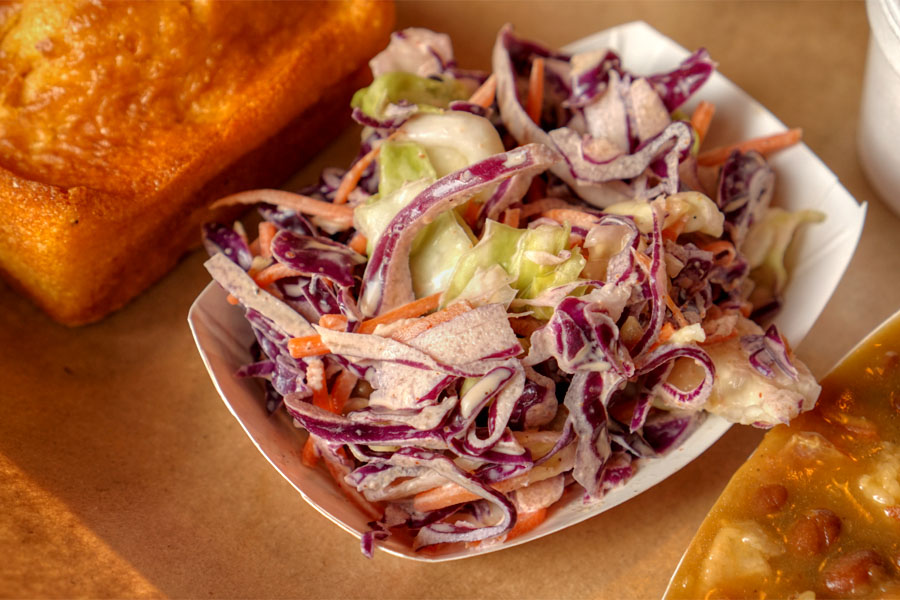 Cole Slaw [$5.00/medium]
| Green & purple cabbage mixed with shredded carrots in a Creole mayo dressing w/ a light kick
The coleslaw was another standout. Again, I liked the big, crunchy pieces of cabbage, as well as how the bitterness of the veggie was highlighted. Nice use of the mayo to tie it all together, too.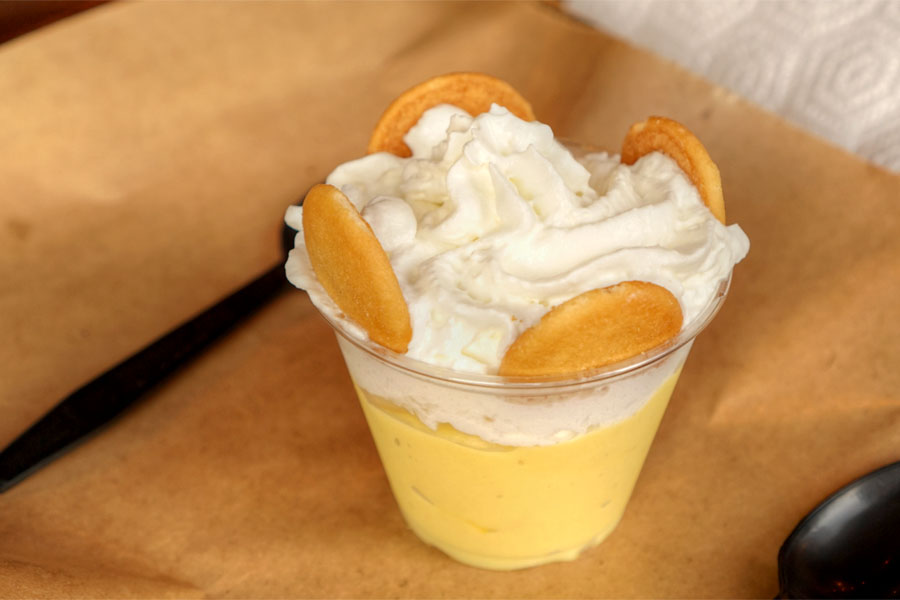 Banana Pudding [$5.00]
Our sole dessert showcased some quite artificial, but satisfying flavors of banana that one of my fellow diners likened to Korean-style banana milk (you know the one, the
bananamas uyu
made by Binggrae). The Nilla wafers were a natural pairing that just worked.
We had a lovely time at Boogie McGee's, and I'm glad to see the restaurant in this neighborhood. With its "Mississippi-style" smoked meats and sweeter tendencies, it's a bit different than a lot of the BBQ joints in LA, which tend toward the Texan tradition. Let's hope this place sticks around.