Ji Rong Peking Duck (Rosemead, CA)
Ji Rong Restaurant
8450 E Valley Blvd, Rosemead, CA 91770
626.280.8600
Fri 09/29/2017, 07:40p-09:40p

For our latest beer-focused dinner, we opted for Chinese, as seems to be the trend these days. Ji Rong has been around since 1997 apparently, and specializes in
Beijing kao ya
(Peking duck), which must be ordered ahead of time. It's ostensibly a northern Chinese restaurant, but has a distinct Sichuan leaning as well.

Ji Rong's located in the Empire Commercial Center, in a prominent spot fronting Rosemead. It's a pretty large restaurant, and I imagine that it can seat at least 120.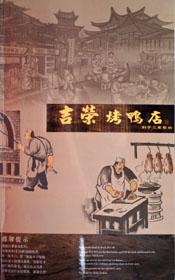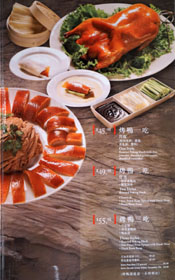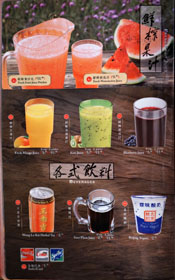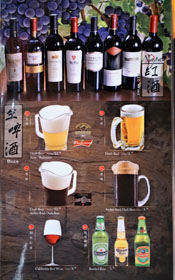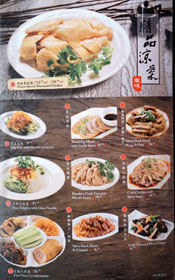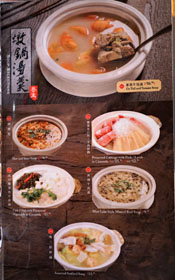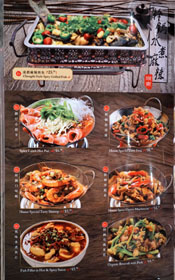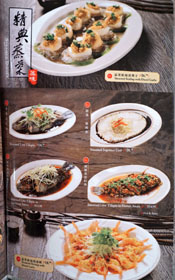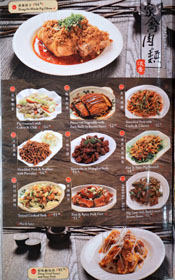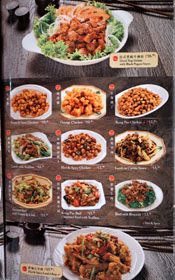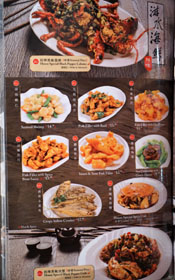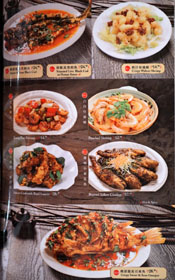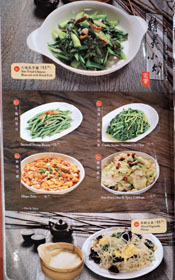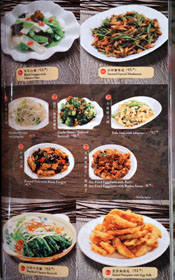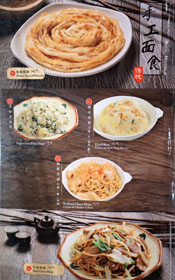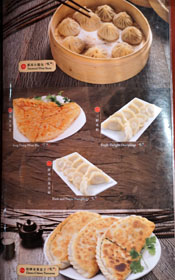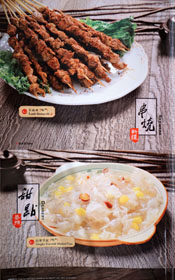 Ji Rong's well-illustrated menu doesn't seem to stick to one regional cuisine, which isn't necessarily a bad thing. Drink-wise, there's not much that's interesting, except for maybe some of the juices. Of course, it didn't really matter, as we were bringing our own booze anyway. Corkage is advertised at $15 for the first bottle, then $10 each after, which is refreshing to see since fees usually go
up
the more you bring. Click for larger versions.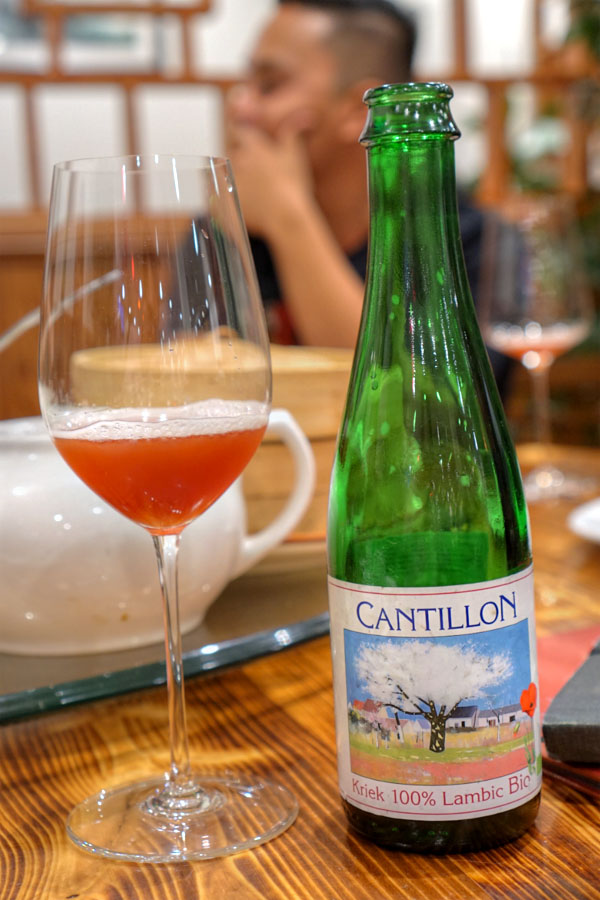 Kicking things off was the sour cherry-infused
2013 Cantillon Kriek 100% Lambic Bio
, which made for a fitting apéritif. Appealing nose of sweet cherried spice blended with tartness and funk. The taste brought more of that sweet spice character, balanced by a puckering acidity. This came together as nicely as always.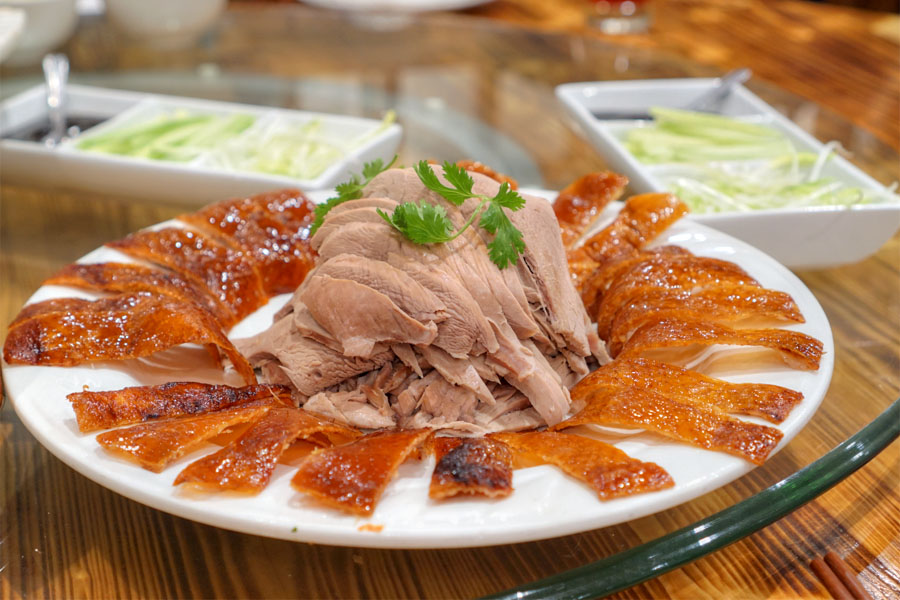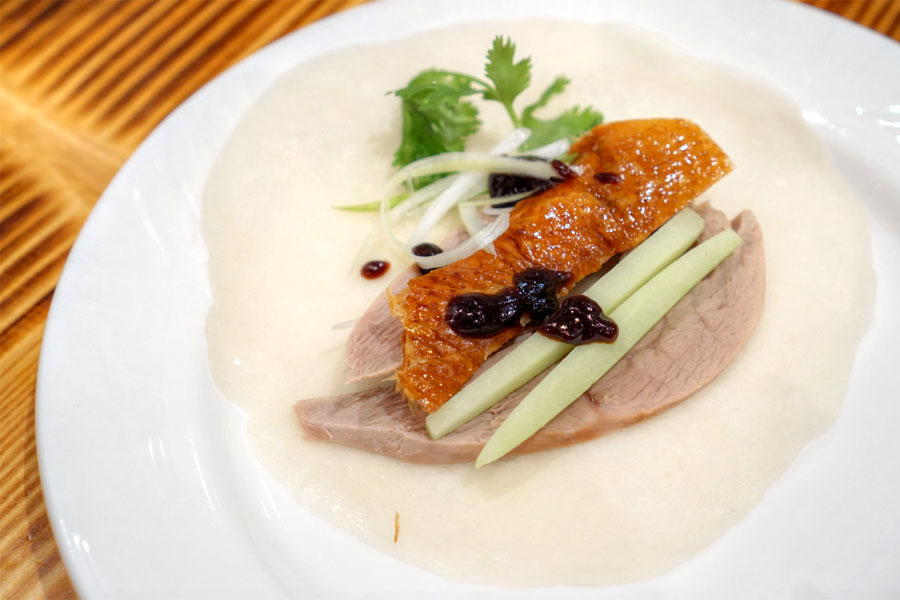 Two Styles Roasted Peking Duck [$49.98]
| Roasted Peking Duck with thin pancake, shredded green onion, shredded cucumber
We had to get the duck, and I have to say that it was easily one of the tastiest preparations I've had. The hero here, naturally, was that wonderfully crisp, savory, lacquered skin. It was tasty alone, but far better when wrapped up with the soft, delicate meat, bright vegetables, and sweet-ish
tian mian jiang
. Definitely give this a try--delish.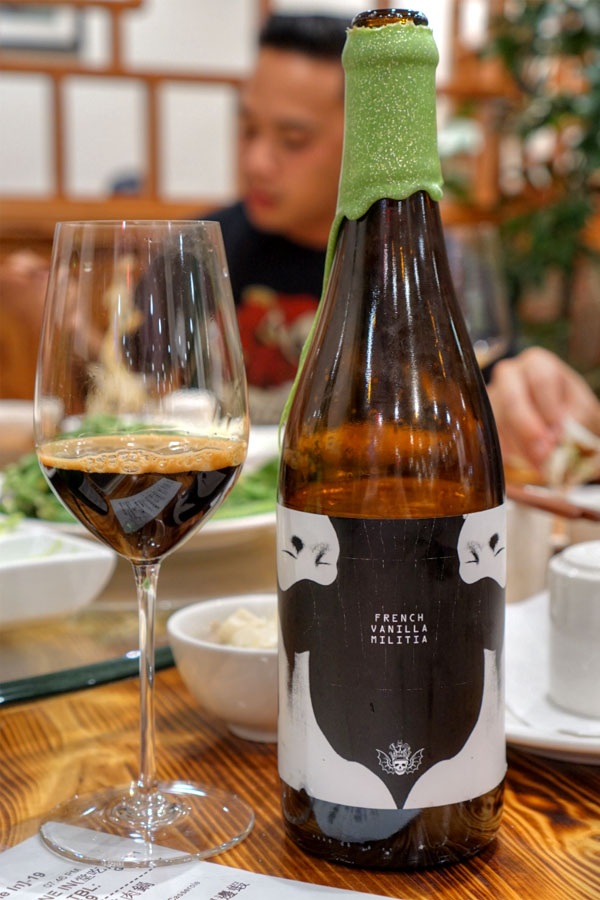 Next to drink was the
2017 3 Floyds Dark Lord French Vanilla Militia
, a Muscat barrel-aged imperial stout with vanilla, cocoa nibs, and coffee. The beer smelled strongly of green pepper, along with vanilla and Muscat. The palate was soft, smooth, with more pepper flavors joined by large amounts of vanilla. It was very sweet, and got even more so as it warmed. I wasn't a huge fan of this one, not because of that sweetness, but because of all the distracting bell pepper--it was just way too pronounced for me.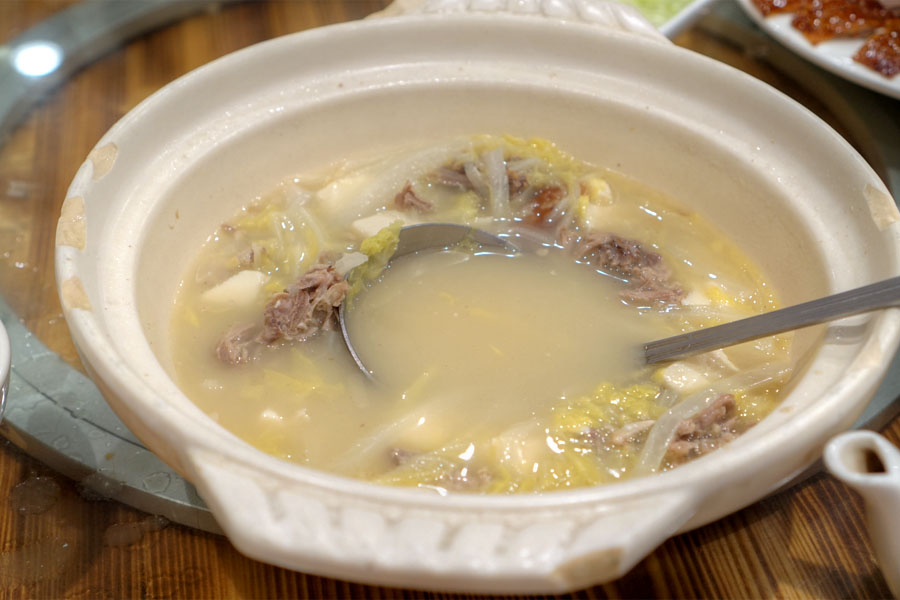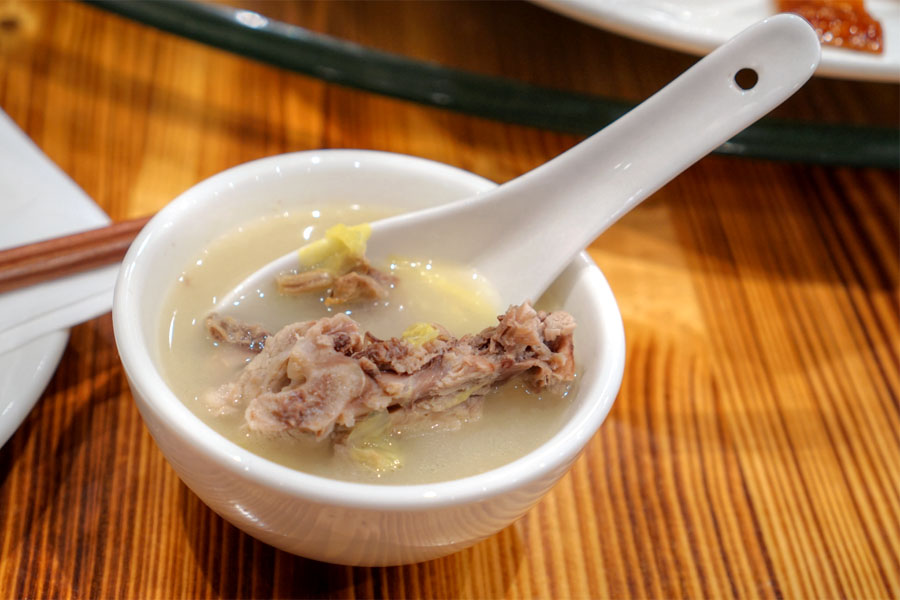 Duck Bone Soup
The duck was accompanied by this soup, which was imbued with the richness of its bones, with some veggies for balance.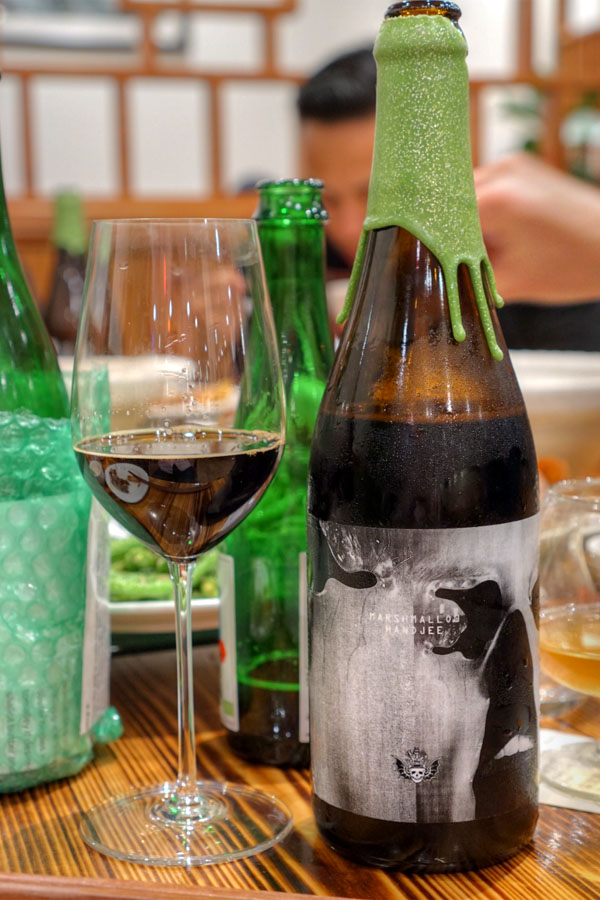 The super-hyped
2017 3 Floyds Dark Lord Marshmallow Handjee
was a bourbon barrel-aged imperial stout with vanilla beans, the bigger, badder brother of the FVM above. Bouquet of aromatic vanilla laced with light soy sauce. The taste brought huge amounts of sweet vanilla and chocolate-y malt, leading to a finish rife with more vanilla and a touch of barrel character. With time, the beer got markedly sweeter, and really recalled its marshmallow moniker.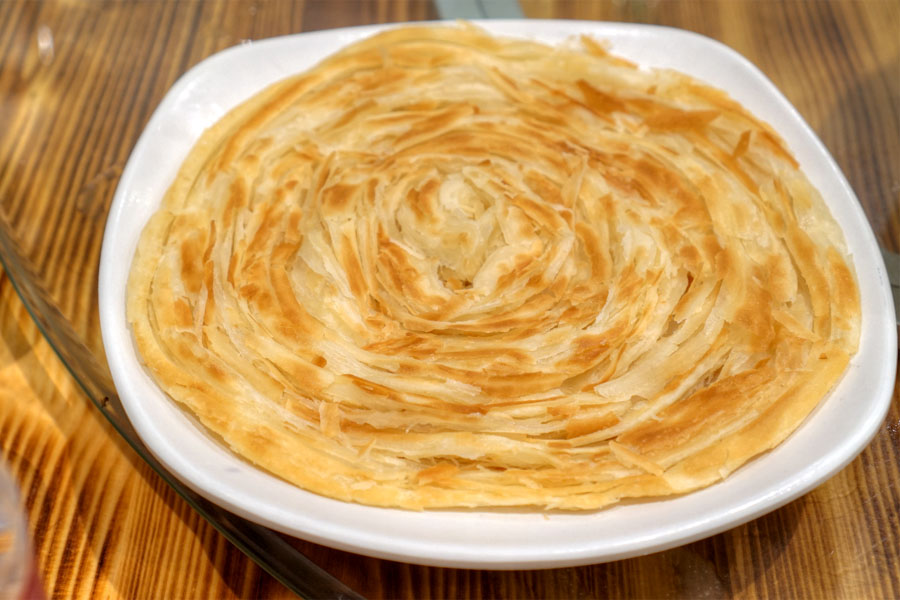 House Special Pancake [$4.98]
This spiral-y pancake came out crisp and flaky, with a croissant-like texture. Flavors were fairly subdued, though there was a slight butteriness.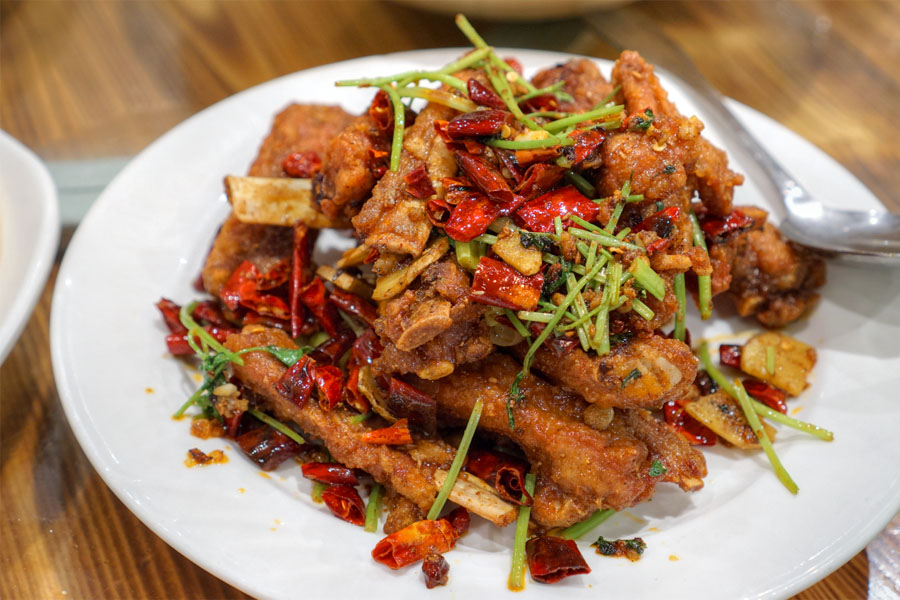 Hot & Spicy Lamb Chop [$15.98]
The lamb was another favorite, featuring a fantastic cumin-fueled spice that meshed perfectly with the tender, juicy chops.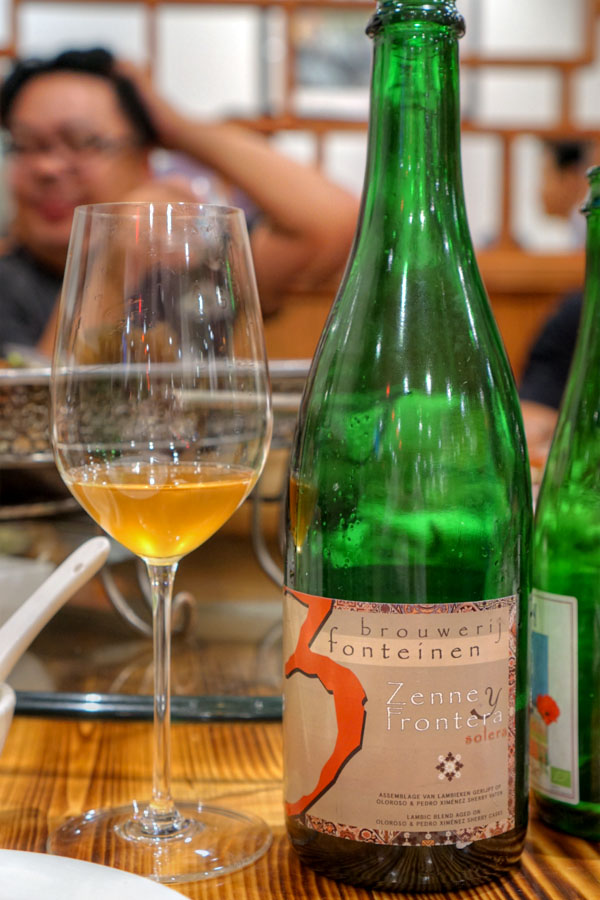 There's quite a bit of history behind the
2017 3 Fonteinen Zenne y Frontera Solera
. In 2013, nine Oloroso and three Pedro Ximénez sherry barrels were filled with young lambic brewed in 2012, and after a year aging in the 40-year-old oak casks, half of the resultant product was blended, bottled, aged even further, and released in September 2015. The barrels were then topped up again with young lambic (hence the "solera"), aged a year, blended/bottled in March 2016, and aged another 17 months in the bottle before release. The beer's nose was rich with stone fruit commingled with yeast and oak. Taste-wise, I got a soft acidity paired with mature fruit, wood, spice, and a nice oxidative quality. As the beer warmed, the apricot-like flavors were brought out even more, balanced by sherry notes once again.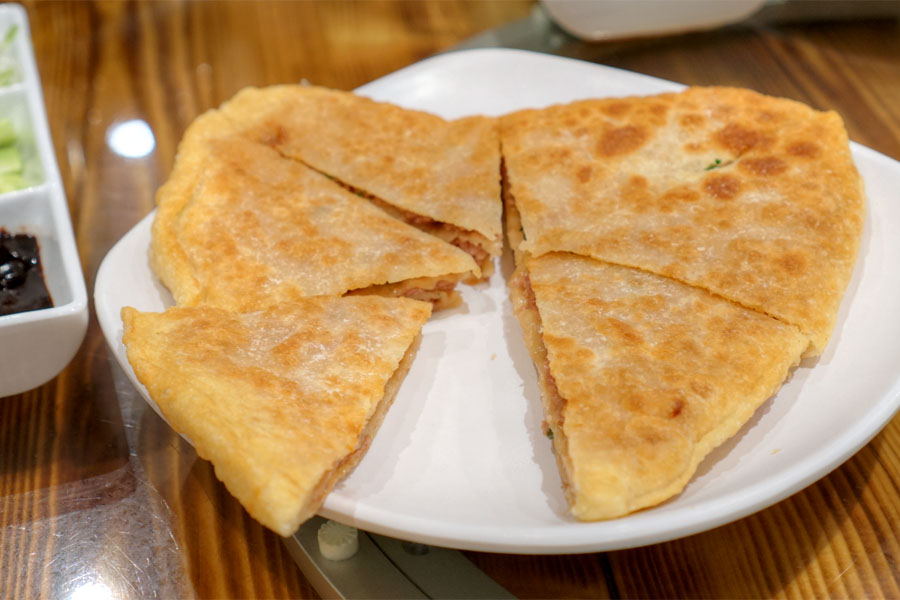 Jung Dong Meat Pie [$7.98]
Our heart-shaped
Jingdu rou bing
hit the mark with its crisp exterior and juicy, herby, meaty insides.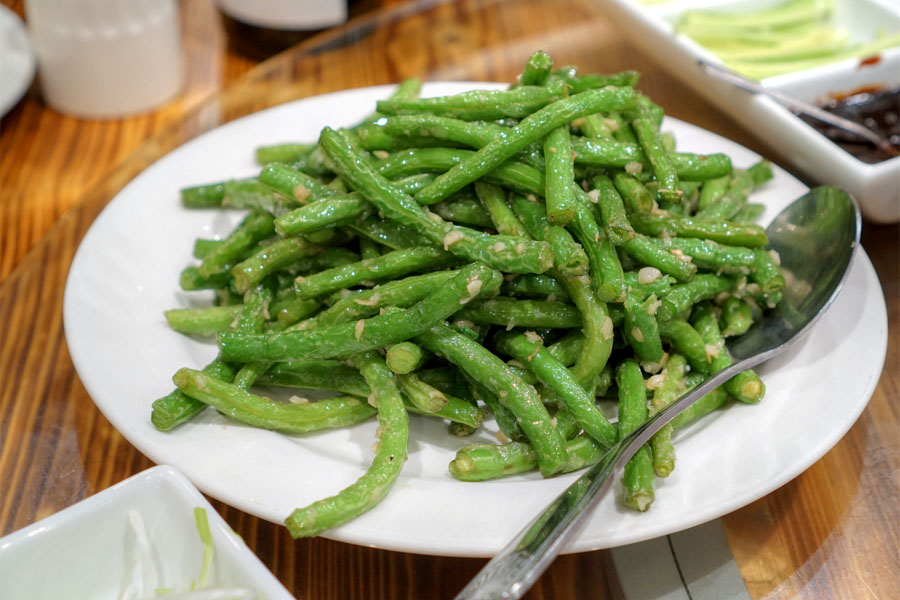 Sauteed String Beans [$10.58]
Green beans were delightfully crunchy, with a great garlicky kick.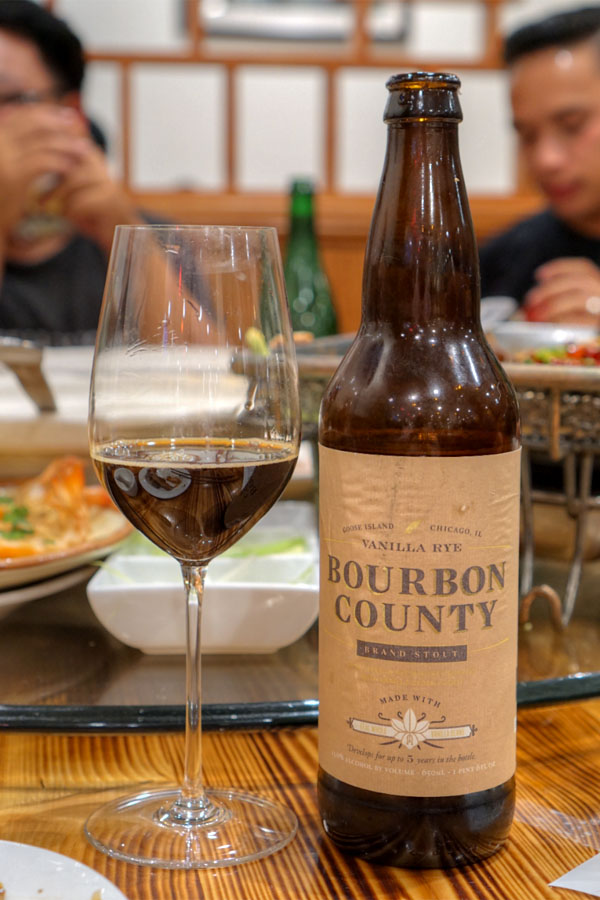 An imperial stout aged in rye whiskey barrels with whole vanilla beans, the
2014 Goose Island Bourbon County Vanilla Rye
is a bit of a modern classic. Aromas of vanilla, dark fruit, and chocolate. Flavor-wise, there was lots of fragrant vanilla layered over cocoa, with oak and rye spice in the background. As the beer got warmer, the alcohol began to come out more, as did the rye and a noticeable vanilla extract character. Overall this held up quite well, and has plenty of life left in it.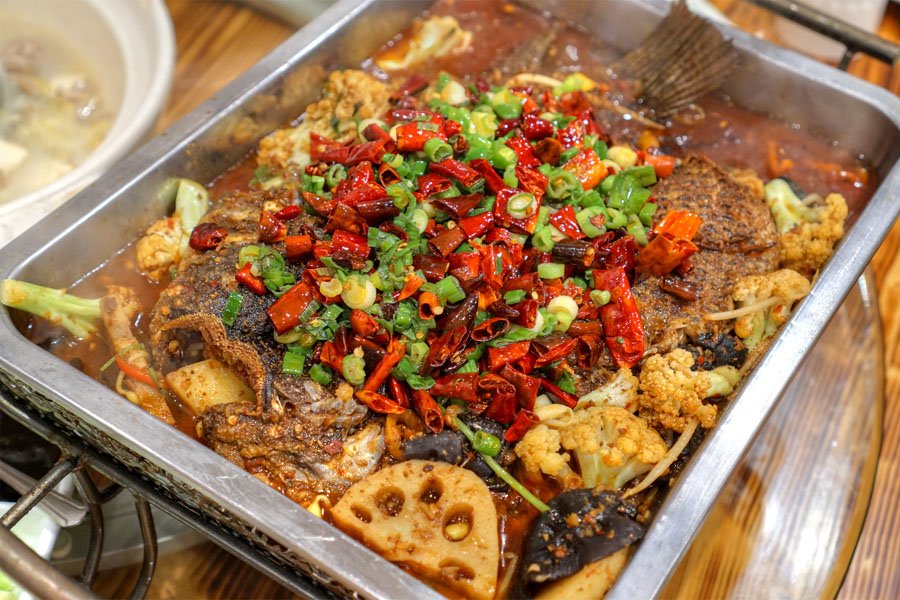 Chengdu Style Spicy Grilled Fish [$23.98]
This dish may have looked a mess, but was actually a very pleasant surprise. The fish was cooked to a soft, but still substantial consistency, and had a delicate flavor profile that was complemented, not overwhelmed by all the cumin and peppery notes present. Great use of the cauliflower and lotus root for contrast and crunch, too.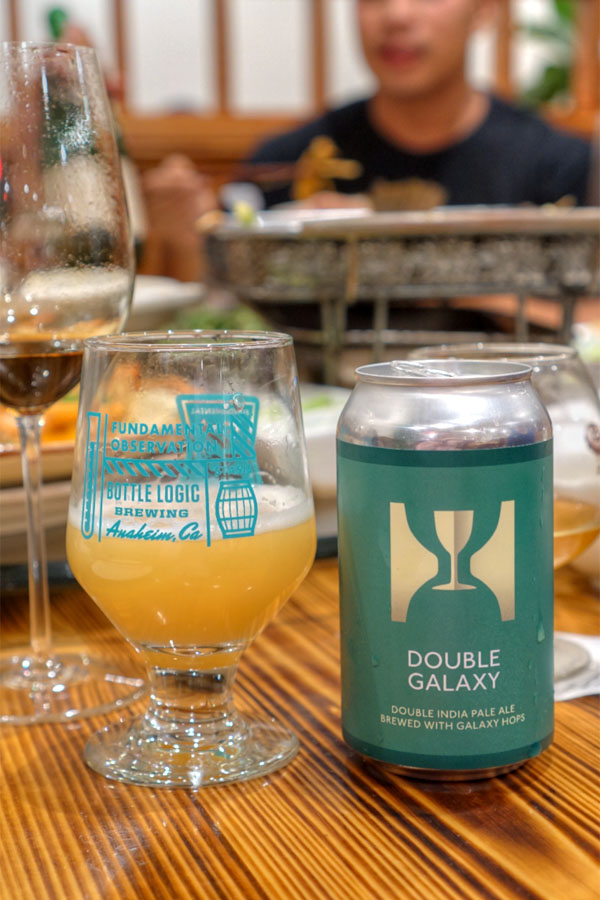 The
2017 Hill Farmstead Double Galaxy
was a double IPA brewed solely with Galaxy hops. This one smelled really pleasantly bitter, with lots of grapefruit pith and juicy tropical fruit. The palate followed, showcasing hop bitterness alongside citrus, pineapple, and a smidge of pine.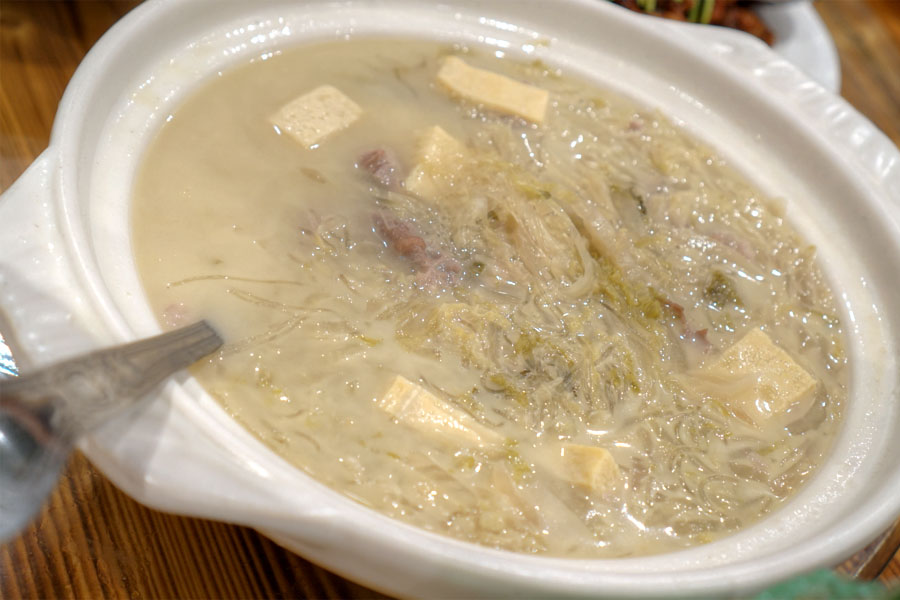 Preserved Cabbage with Lamb in Casserole (Large) [$15.98]
The
suancai yangrou shaguo
worked it out. The key here was that pickled napa cabbage, which had a sourness that really linked up well with the heft of the lamb.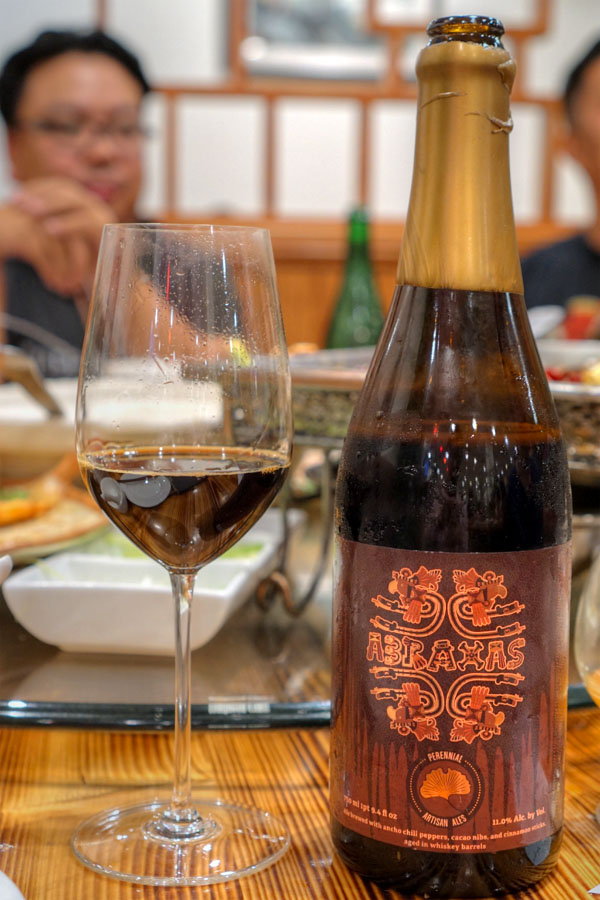 The
2017 Perennial Barrel-Aged Abraxas
was an imperial stout aged for a year in Rittenhouse Rye barrels with cacao nibs, vanilla beans, ancho chilies, and cinnamon sticks. Cinnamon Toast Crunch-like nose with rich chocolate and coconut. The taste displayed oak and cacao, with more cinnamon appearing on the mid-palate, joined by rye spice, semi-sweet vanilla, and light pepper.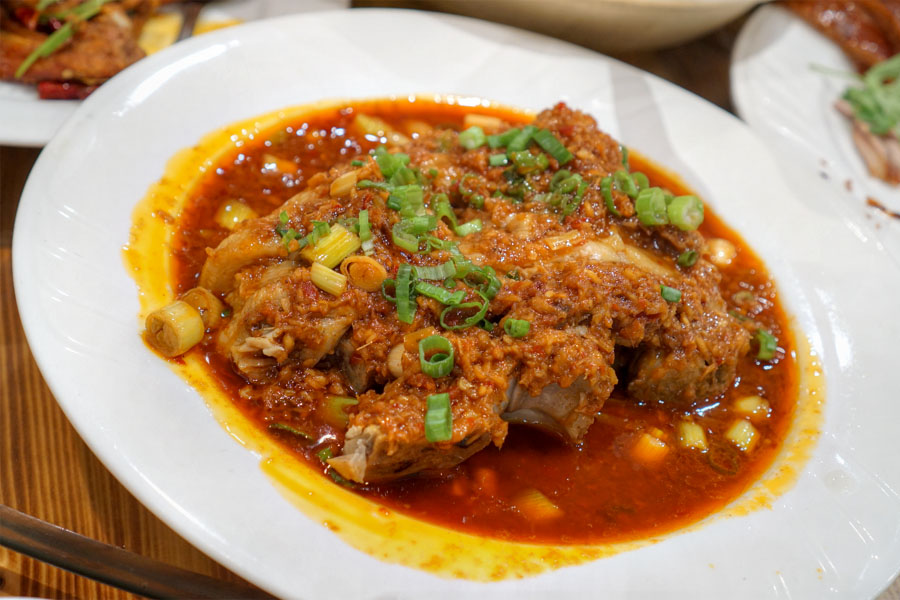 Dung Po Whole Pig Elbow [$14.98]
Dongpo
pork was falling-apart tender, with bountiful amounts of fat. It was as rich and heavy as you'd expect, but had a robust spiciness that worked as a counterpoint.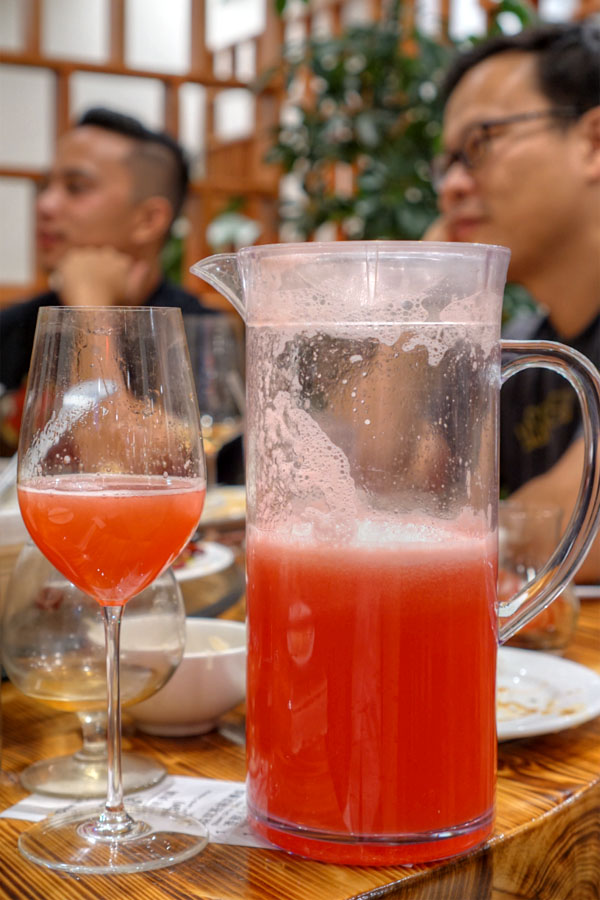 The
Fresh Watermelon Juice Pitcher [$11.98]
was a bit of an intermission from the beer.
Steamed Shrimp with Diced Garlic [$18.98]
Shrimp came out still a touch rare, which I appreciated. There was lots of garlic, as advertised, but fortunately it never felt dominating, and I could still appreciate the shrimp for what is was. I liked the cellophane noodles here as well.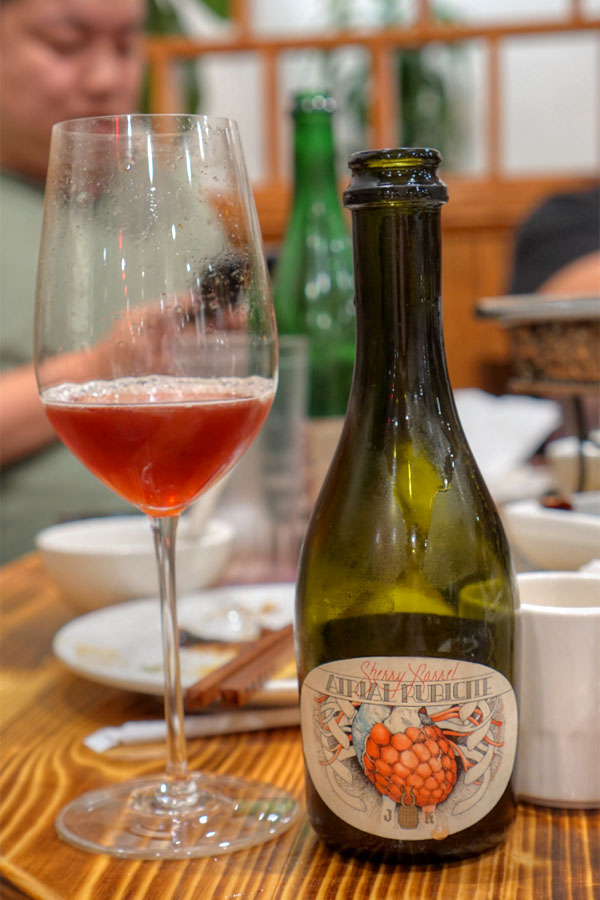 Brewed in 2013, aged a year in oak, blended in 2014, refermented with Washington raspberries, then finally aged in a sherry barrel for another 15 months, the
2015 Jester King Sherry Barrel Atrial Rubicite
was our final beer, and a definite favorite. Wonderfully jammy nose, with a slight tinge of sherry complexity. In terms of taste, I got a lovely oxidative quality at first, which led to more rich fruit, funk, and a tart acidity. Still very lively, even after a couple years.
I wasn't sure what to expect coming into here (I'd never even heard of the place before), but I have to say that I was really pleased with our meal. Ji Rong's signature duck was a crowd pleaser for sure, and the rest of the food largely met the mark too. I wouldn't mind returning to explore the menu further, and the reasonable corkage policy is certainly a draw.