Tail Up Goat (Washington, DC)
Tail Up Goat Restaurant
1827 Adams Mill Rd NW, Washington, DC 20009
202.986.9600
www.tailupgoat.com
Mon 10/16/2017, 08:30p-11:10p

It'd been over three years since my last visit to Washington, and a lot has changed since then. The District's cuisine scene has continued to improve, and I had plenty of options to consider for this latest trip. After ruminating on the various choices, I ended up at one of DC's newest dining darlings my first night in town. Ostensibly named after the Virgin Islands saying "tail up goat, tail down sheep," the Adams Morgan restaurant is designed to be a neighborhood-y sort of joint, and focuses on Mediterranean-inspired fare.
It's the work of Chef Jon Sybert, Service Director Jill Tyler, Beverage Director Bill Jensen, and financial backer Kevin Doyle (Del Campo). Sybert was previously sous chef at Johnny Monis' much-lauded Komi. Meanwhile, Jensen was the service director/sommelier there, and Tyler was service director at sister restaurant Little Serow. The trio met while working together, and soon decided to open their own place. Tail Up Goat was thus born, and ended up debuting on February 9th, 2016. The restaurant was very warmly received, quickly garnering a finalist spot on
Bon Appetit
's list of Best New Restaurants, and even secured a Michelin star that October (which it has retained).


The restaurant resides on the ground floor of the new Adamo condominium complex (built on the site of a former gas station). The space is divided into a 16-seater bar area and the dining room, while the vibe is sort of island-y, with lots of soft blues and light wood.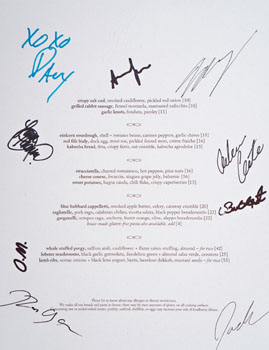 Tail Up Goat's menu is divvied up into five sections, which I'll call snacks, housemade breads (largely the brainchild of exec sous Jared Dalby), veggies, homemade pastas, and mains. Click for a larger version.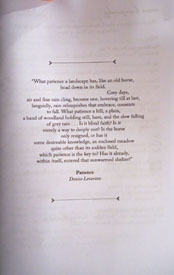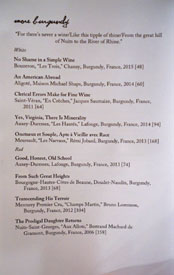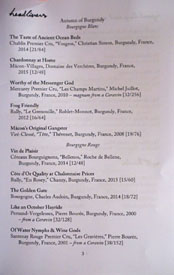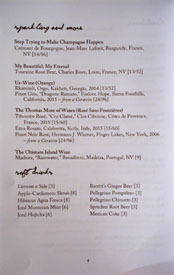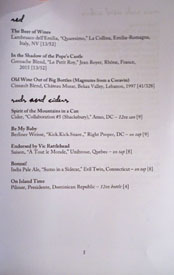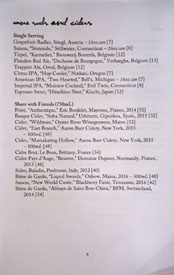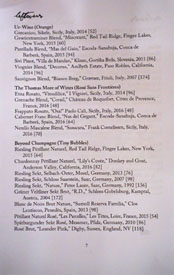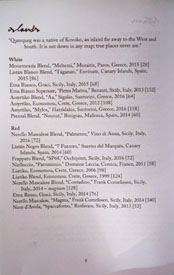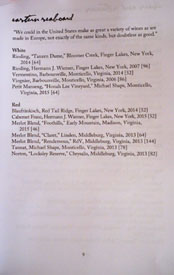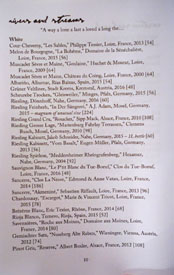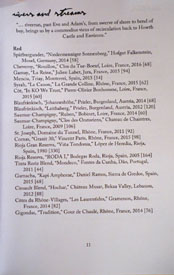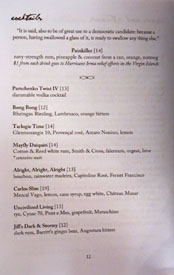 Drink-wise, there's a fun, Old World-centric wine list, a decently sized selection of beers and ciders, and a compact array of cocktails from Head Bartender Dan DiGenova. Click for larger versions.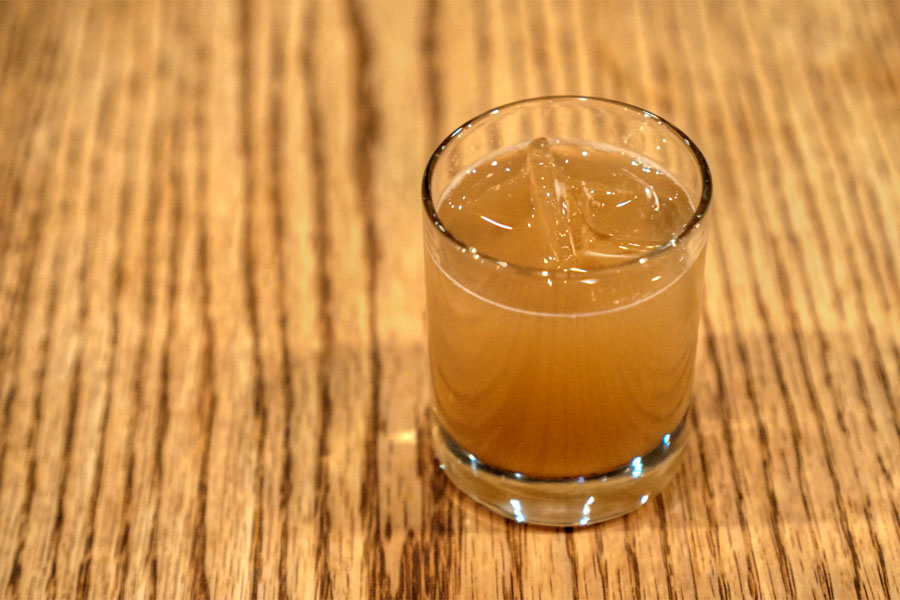 Upon being seated, I was soon presented with a welcome cocktail of sorts, a baked pear-cinnamon shrub. Aromas were decidedly tart, with lots of baking spice mixed in. The taste followed, displaying acidic, vinegary flavors commingled with spice and fruit. A fitting apéritif, and very apropos for the season.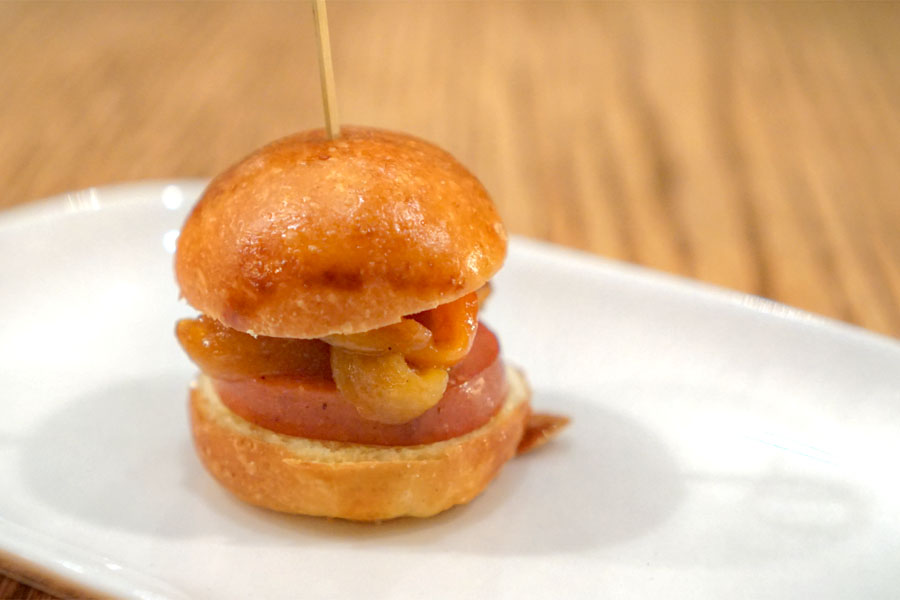 Also quick to arrive was this amuse bouche of sorts: a homey mortadella "sammy" on what I believe was brioche, with lemon aioli and some delightfully piquant peppers.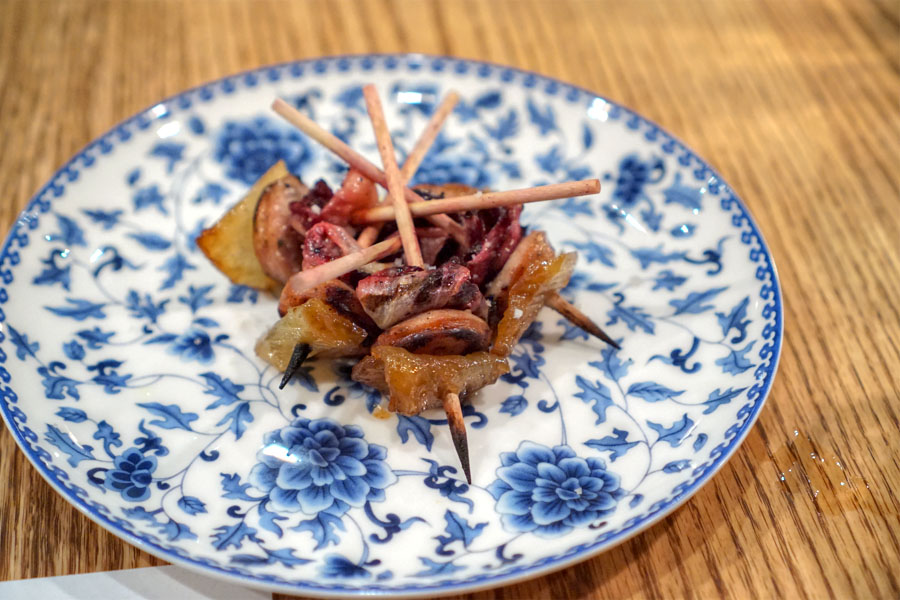 grilled rabbit sausage [$10.00]
| fennel mostarda, marinated radicchio
In my first course, sausage was joined by a bevy of sweet, autumnal flavors, but with a bitter-spicy edge from the chicory. Unfortunately, I felt that the actual rabbit was a bit lost in all this.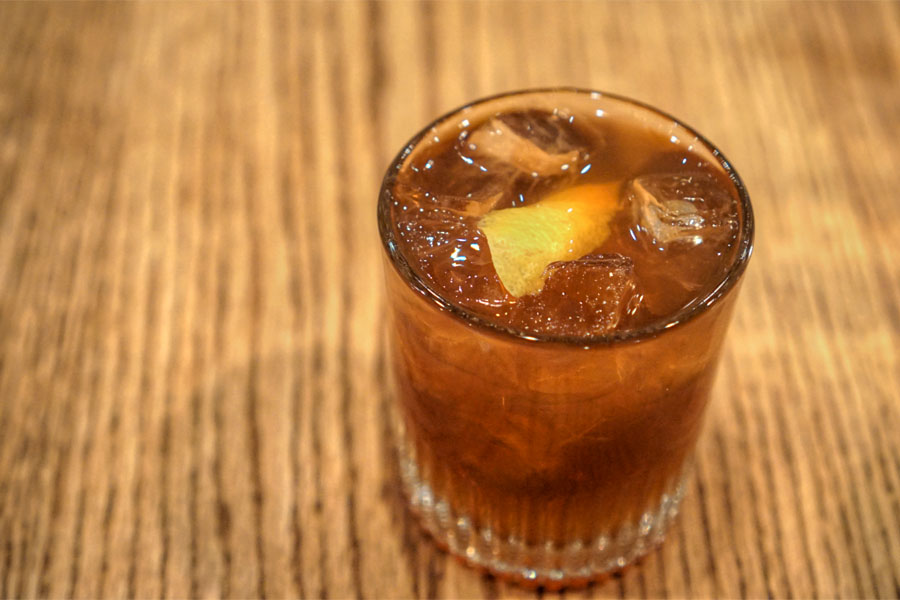 Alright, Alright, Alright [$13.00]
| bourbon, rainwater madeira, Capitoline Rosé, Fernet Francisco
Naturally, I made sure to try a few of the cocktails. My first featured a nose brimming with citrus zest and light spice, while its taste showed off bittersweetness, red fruit, and baking spice, along with a base of booze and a refreshing minty quality. My favorite part, though, was the nutty, oxidative character on the finish, courtesy of the Madeira.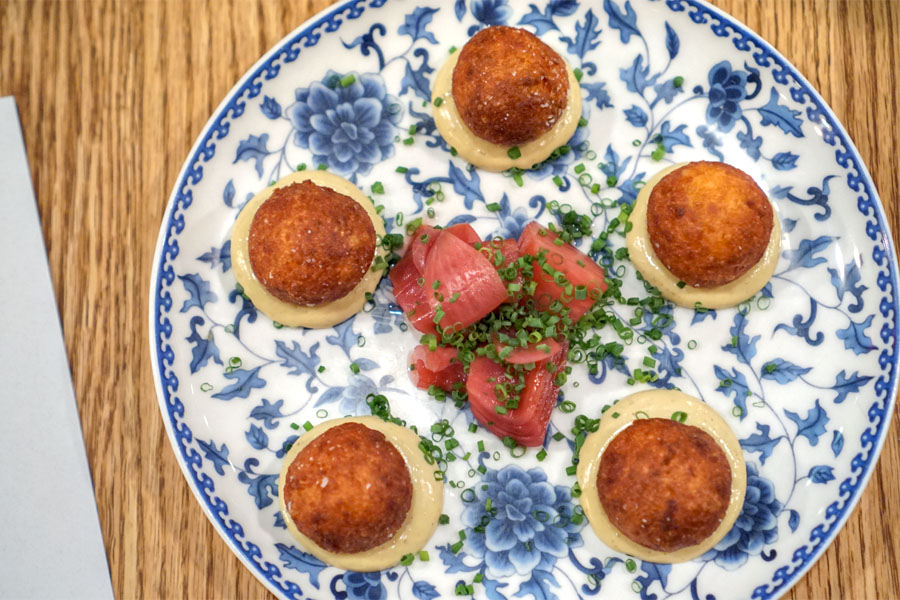 crispy salt cod [$10.00]
| smoked cauliflower, pickled red onion
I'm a big
bacalao
fan, so I'm not surprised that this was my favorite dish of the night. The croquettes were just crisp enough, with soft, luscious interiors teeming with a refined saltiness that matched perfectly with the smoky cauliflower. Excellent crunch and zestiness from the onions to boot.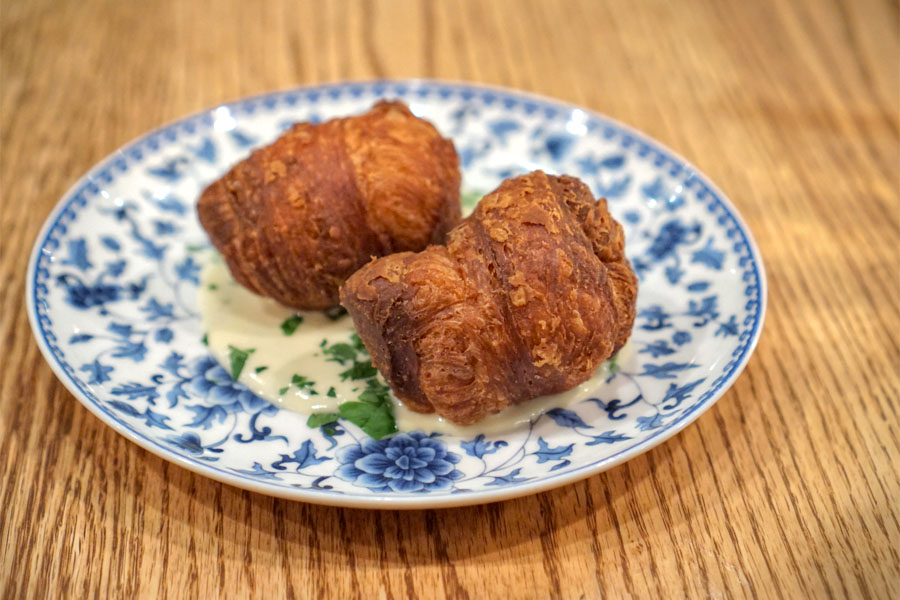 garlic knots [$11.00]
| fonduta, parsley
These knots were another standout, coming out hot, wonderfully creamy, and loaded with plenty of cheesy, garlicky goodness. You probably want to order this.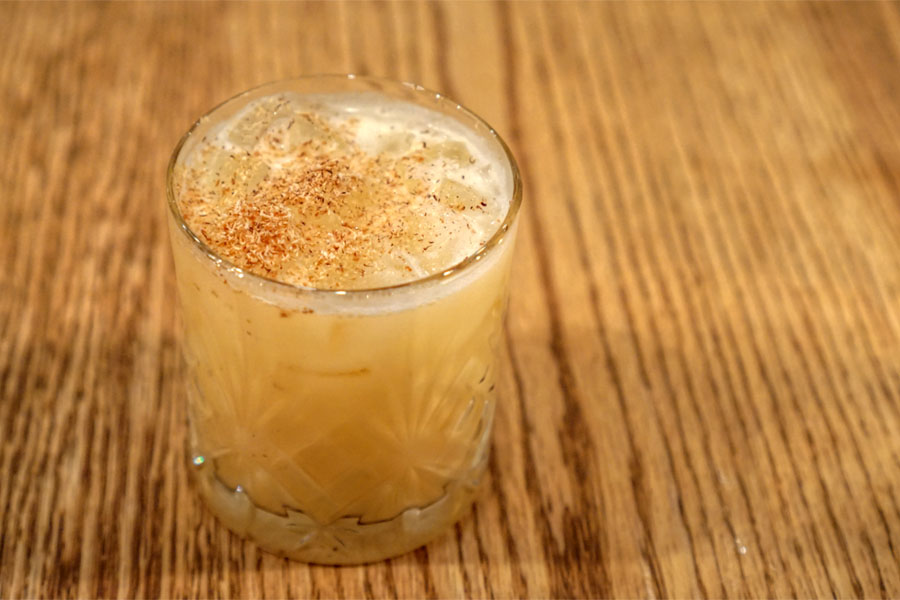 Painkiller [$14.00]
| navy-strength rum, pineapple & coconut from a can, orange, nutmeg
This classic tiki-ish cocktail conveyed a fragrant bouquet of sweet, somewhat astringent spice. The palate, meanwhile, had more of that baking spice, along with boatloads of tropical fruit, all layered over the booziness of the rum.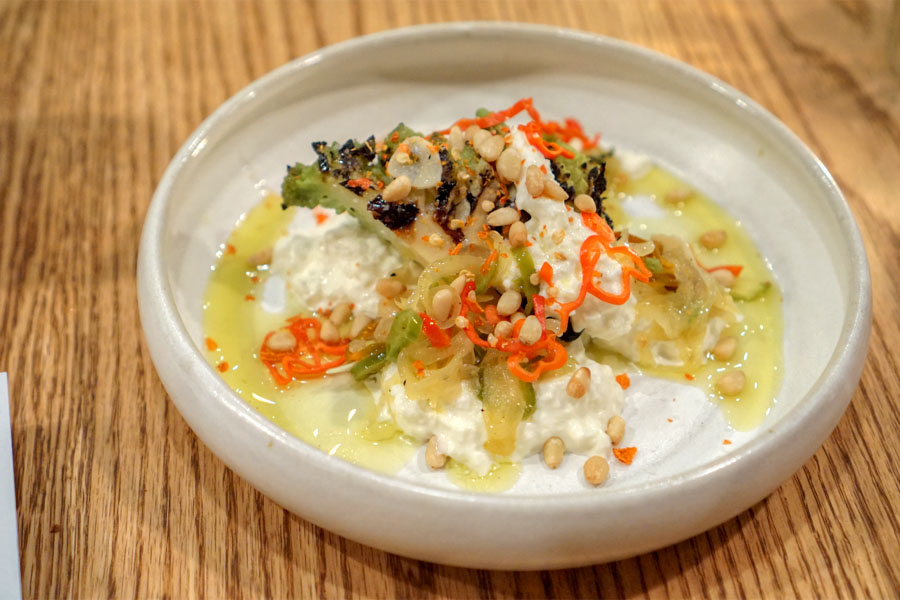 stracciatella [$16.00]
| charred romanesco, hot peppers, pine nuts
The
stracciatella
worked it out. I loved the soft, cool, creamy nature of the cheese, and how it meshed with the brightness and char of the Romanesco, as well as the crunch of those pine nuts. Even better, though, was the creeping heat in the dish, which really sealed the deal for me.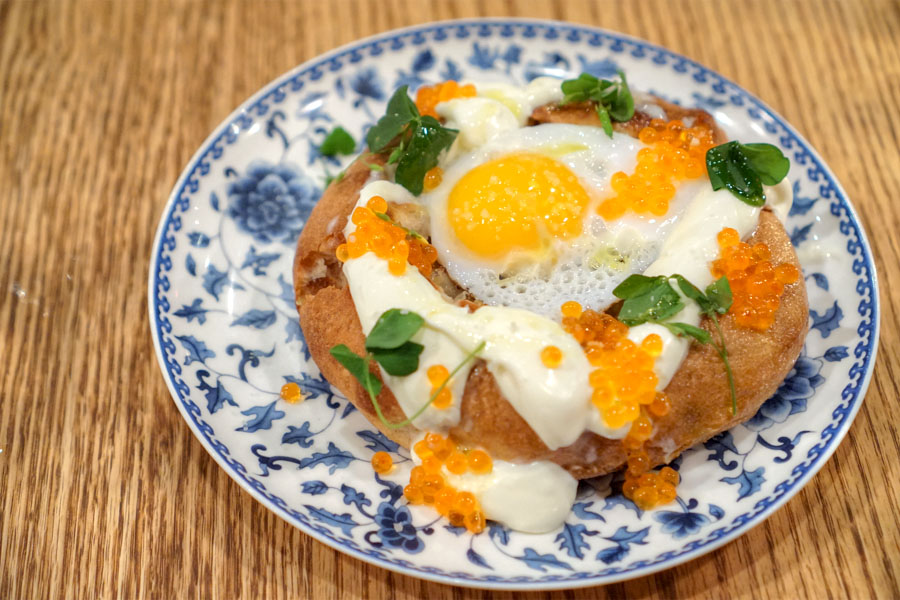 red fife bialy [$16.00]
| duck egg, trout roe, pickled fennel stem, crème fraiche
I think this might've been my first time having a bialy, and I gotta say that I was a fan. The roll itself had a generally chewy, but also crisp consistency that I found satisfying. The toppings worked too, with the back-and-forth between the crème fraîche and salty roe particularly effective. Can't say no to that runny egg, either.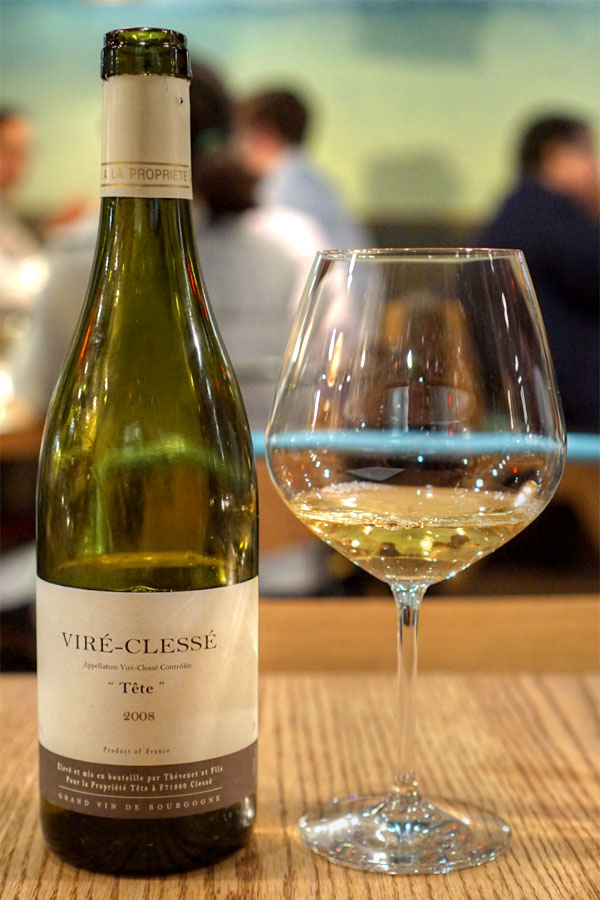 Along with the bialy came a complementary pour of the
Viré-Clessé, "Tête," Thévenet, Burgundy, France, 2008 [$19]
, and it was indeed a nice pairing with the food. Rich nose of honeyed melon along with light grassiness and lemon. The palate brought more tropical fruit, honey, and slight butter, with a pleasant acidity throughout--delish.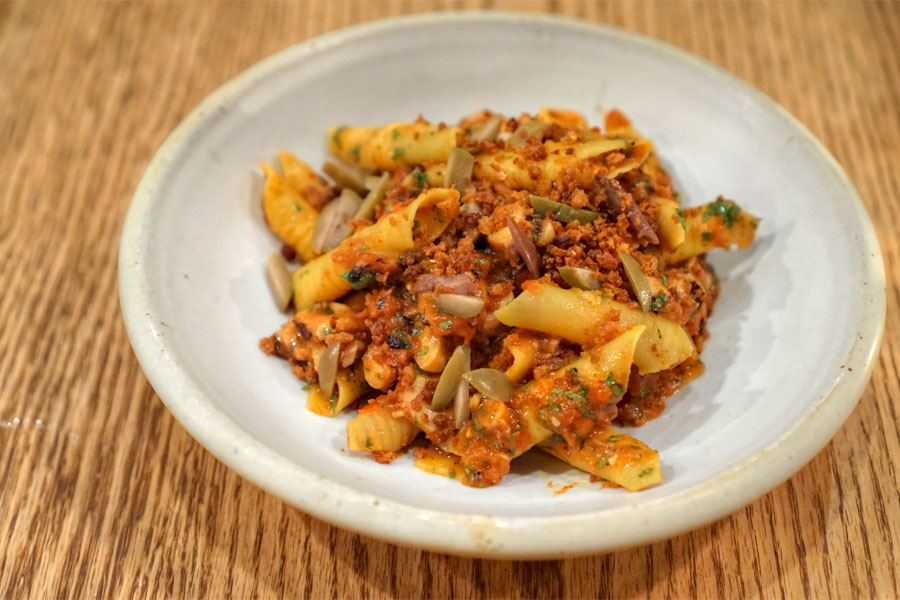 garganelli [$22.00]
| octopus ragu, anchovy, burnt orange, olive, aleppo breadcrumbs
My sole pasta course was intense, and certainly not for everybody with its in-your-face notes of anchovy and olive. The super tender cuts of octopus worked as a moderating element, as did the breadcrumbs, while the orange served as a zesty accent piece.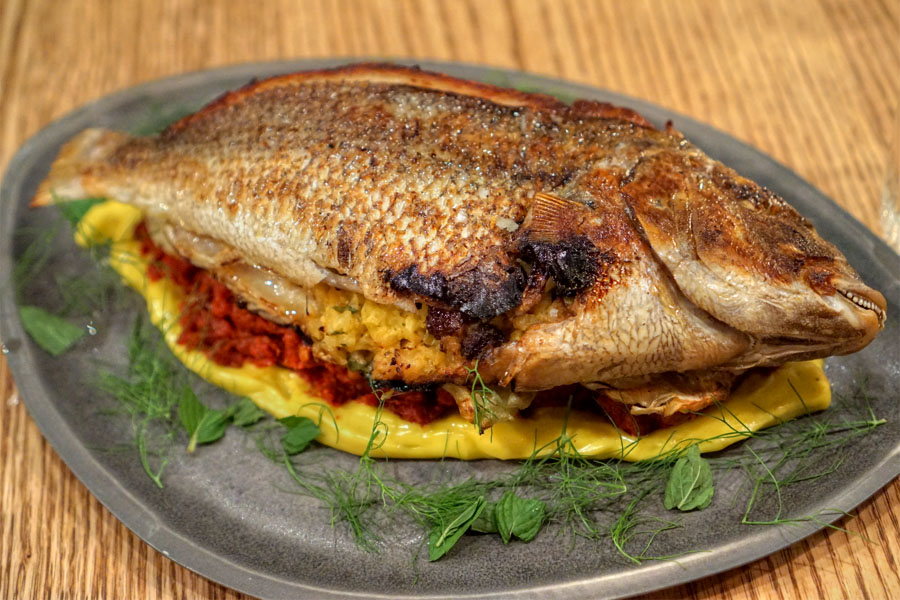 whole stuffed porgy [$28.00]
| saffron aioli, cauliflower + flame raisin stuffing, almond -
for one
I ended my savories with a special single person serving of stuffed porgy. The fish had a crisp skin that I appreciated, along with meaty, full-flavored flesh that stood up to its sweet, bitter stuffing and the grassiness of saffron.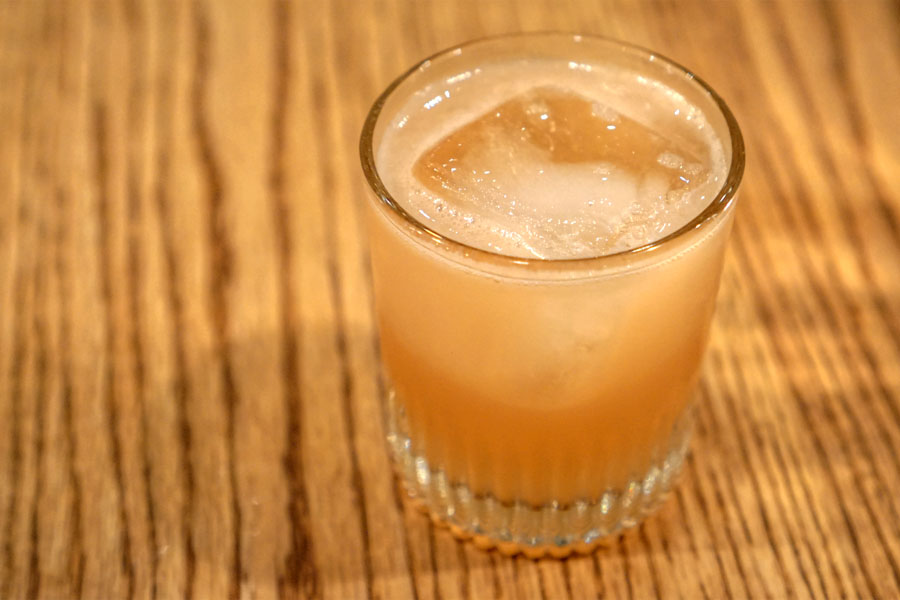 Tarlogie Time [$14.00]
| Glenmorangie 10, Provençal rosé, Amaro Nonino, lemon
My last cocktail met the mark as well. Great aromatics filled with citrus and herbal spice. Taste-wise, the scotch was definitely highlighted, and meshed swimmingly with the subtly bittersweetness nature of the Nonino.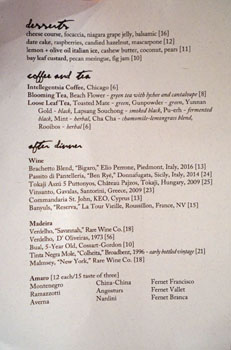 A small list of desserts complete the meal. Click for a larger version.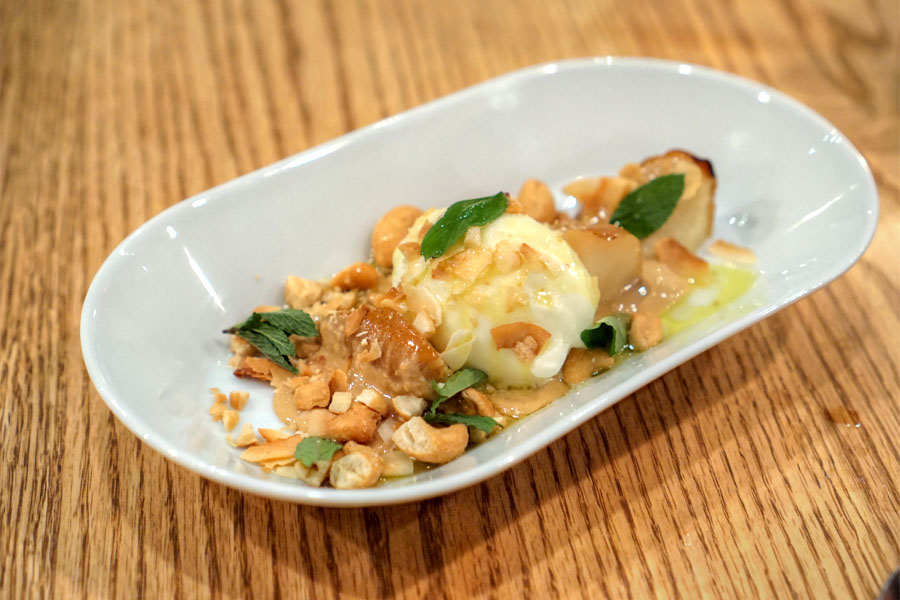 lemon + olive oil italian ice [$11.00]
| cashew butter, coconut, pears
My lone dessert was this reimagined Italian ice, a particularly bracing preparation featuring super tart lemon and plenty of the advertised olive oil, all moderated by the hearty chunks of pear present.
It was nice to be back in DC, and my dining here got off to a good start thanks to Tail Up Goat, with its cozy environs, convivial service, and updated Mediterranean cooking. This is sort of a casual, low key spot, but with lofty ambitions and a bit of playfulness in both the food and drink.