Woodley Proper (Encino, CA) [2]
Woodley Proper Bar & Restaurant
16101 Ventura Blvd, Encino, CA 91436
818.906.9775
www.woodleyproper.com
Thu 11/30/2017, 11:20p-12:00a
We recently checked out Phillip Frankland Lee's new sushi bar,
Sushi|Bar
. The place is situated in the back of
Woodley Proper
, so given that we were already here, we made it a point to sample some of Woodley's new menu.

And speaking of that menu, there have been some fairly significant updates, both in terms of food and beverage. I feel like things have been streamlined, focused. Click for larger versions.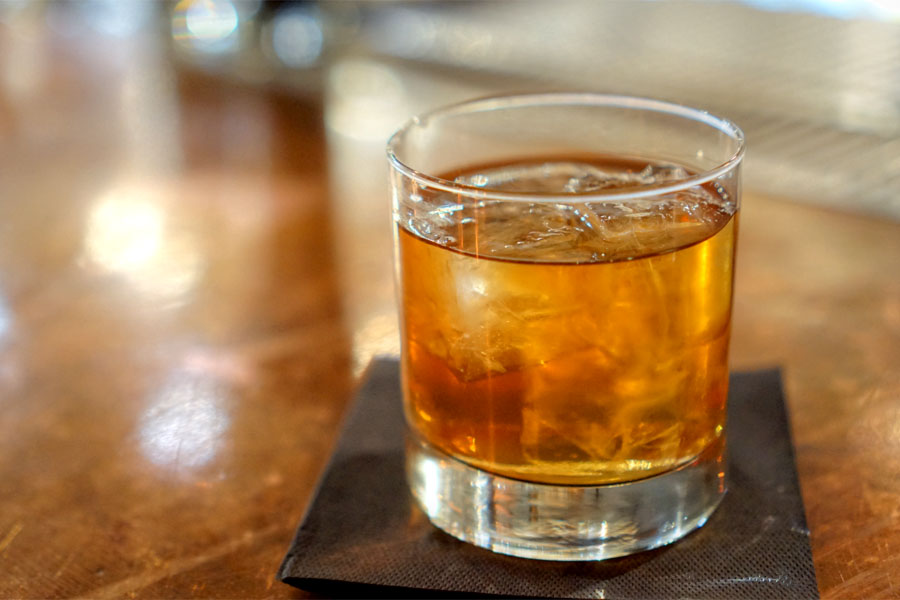 Old Fashioned [$13.00]
| Rye, Demerara, Bitters
We'd arrived early for our Sushi|Bar reservation, and so we opted to get a few things going at the bar during the wait. First was Woodley's take on the most classic of cocktails. Its aromas were light and citrusy at first, but with sweet toffee notes making themselves known soon enough. The taste went bittersweet, dry, a touch herbal, with a noticeable rye spice.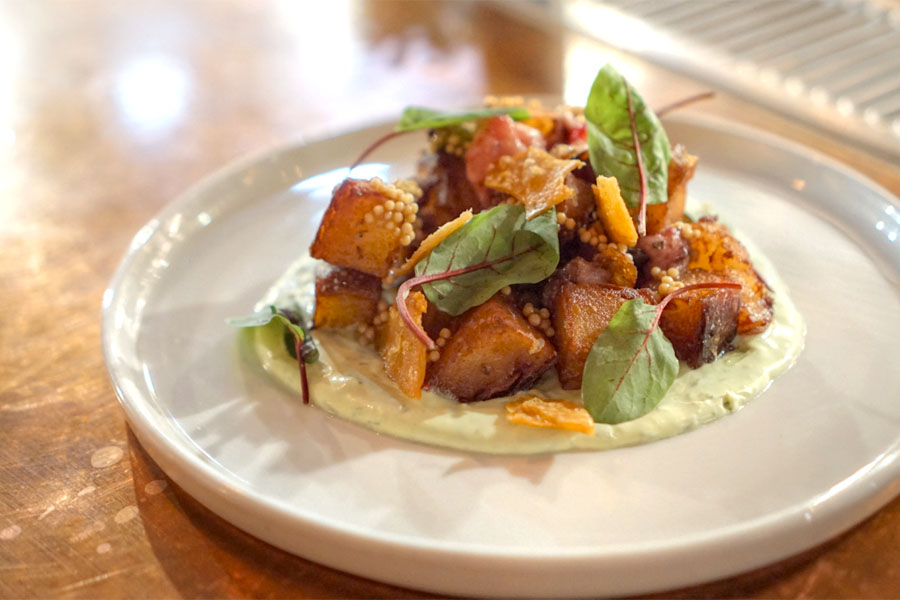 Fried Potatoes [$13.00]
| Bone Marrow, Chicken Skin, Horseradish, Mustard, Sorrel
Potatoes were rich and hearty, with delightfully crisp skins to boot. Bone marrow added even more luxuriousness to the equation, while chicken skins imparted a blast of salt and a sharp crunchiness. There were some strong elements at play, so the relative brightness and lightness of the horseradish/mustard/sorrel combination was absolutely key.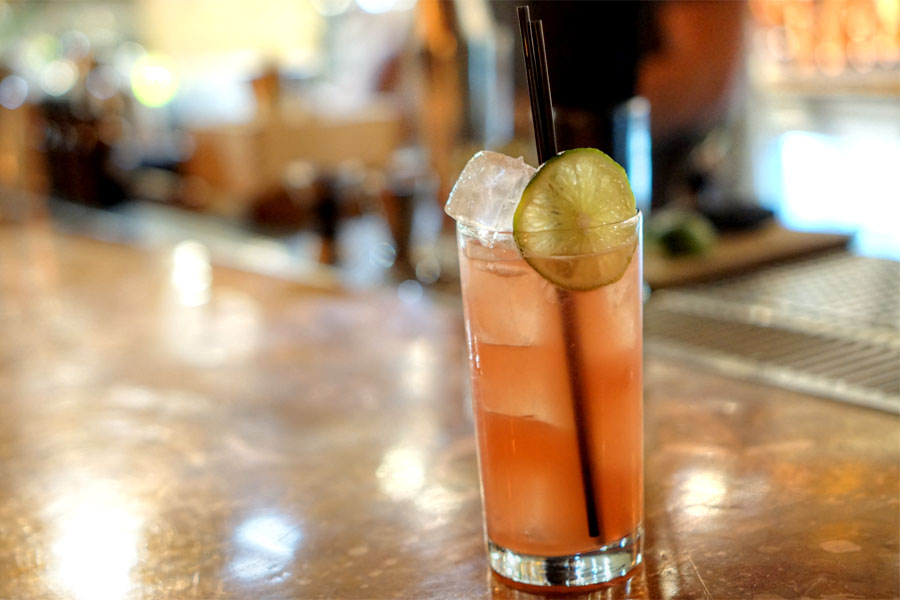 El Diablo [$13.00]
| Tequila, Cassis, Ginger, Lemon, Soda
And now for an easier, breezier cocktail. This highball was more on the refreshing side, with its combination of citrus and cassis matched by light spice and a subtle astringency.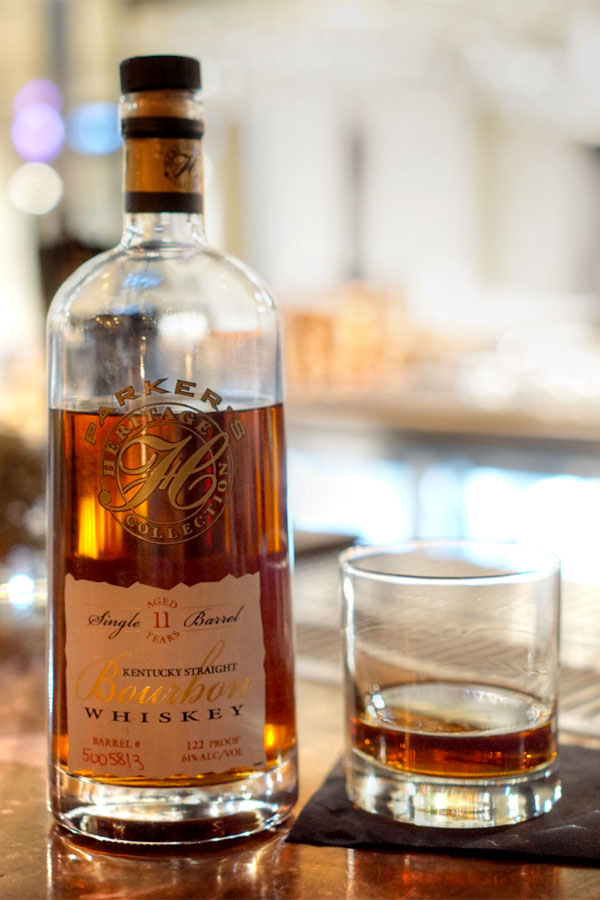 Next came a pour of the
2017 Parker's Heritage Collection 11 Year Old Bourbon
. It had an intoxicating nose that reminded me a bit of a Tootsie Roll with its massive amounts of caramel, joined by vanilla, spice, and alcoholic heat. On the palate, I got sweet stewed fruit, wood, and more peppery spice, along with a palpable heat on the finish. Nice!
.
.
.
.
.
.
Break for our meal at Sushi|Bar...
.
.
.
.
.
.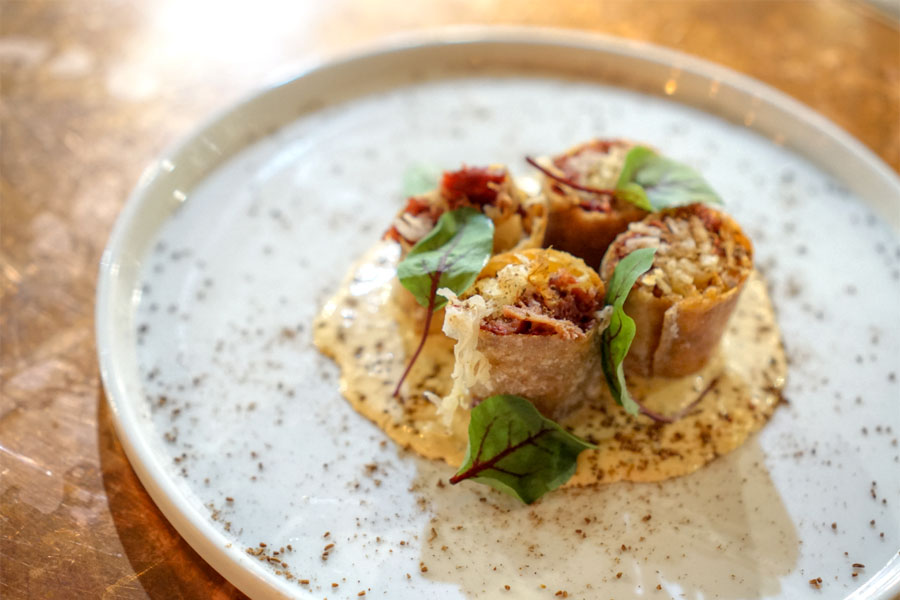 Egg Rolls [$9.00]
| Pastrami-spiced Beef Tongue, Sauerkraut, Russian Dressing, Rye
We still weren't 100% full despite having 20+ courses of unconventional sushi, so we made our way back to the Woodley bar and ordered another round. Here we had what basically amounted to a pastrami Reuben, but in egg roll form. You had all the classic flavors you'd expect, but in an easier-eating package.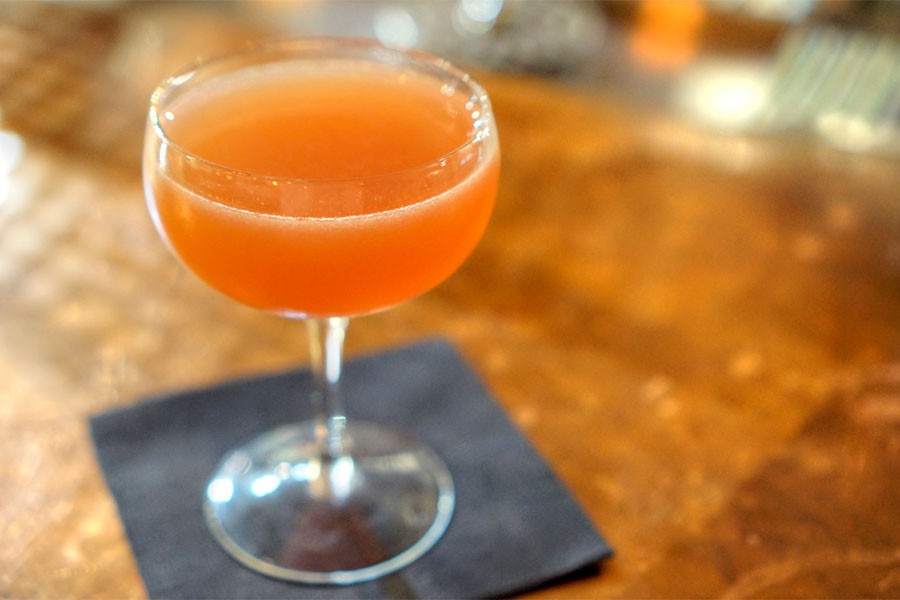 Monkey Gland [$13.00]
| Gin, Orange, Lemon, Grenadine, Absinthe
This traditional gin cocktail smelled sweet 'n' fruity, but with a definite edge from the absinthe. In terms of taste, I got the botanicals of the gin mixed with plenty of anise at first blush, but the finish was all about the grenadine and citrus.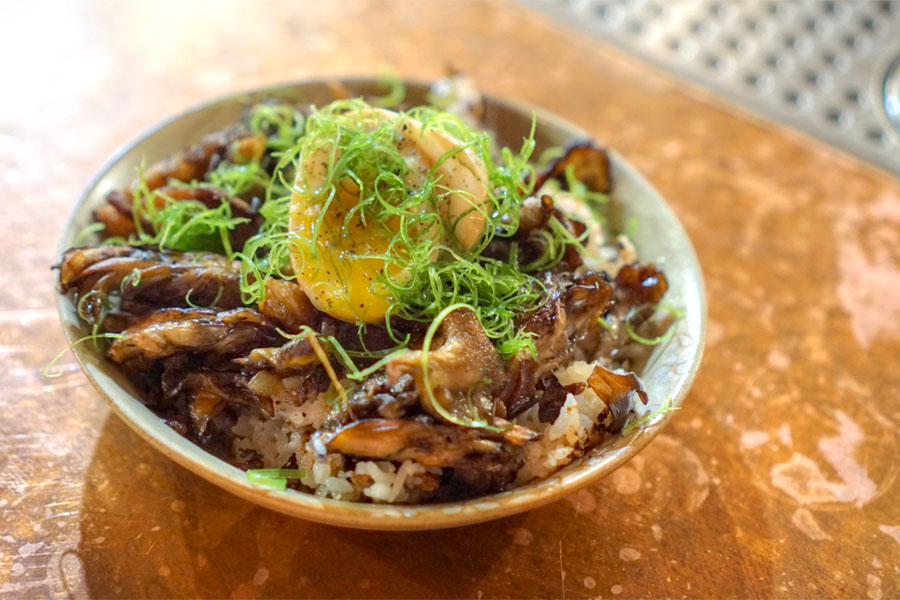 Crispy Rice [$12.00]
| Maitake, Poached Egg, Scallions, Black Pepper
The rice here was indeed as crispy as advertised, and quite tasty too. It made sense as a base for those woodsy, but also somewhat sweet maitakes and zesty scallions, while the runny egg seemed particularly luscious.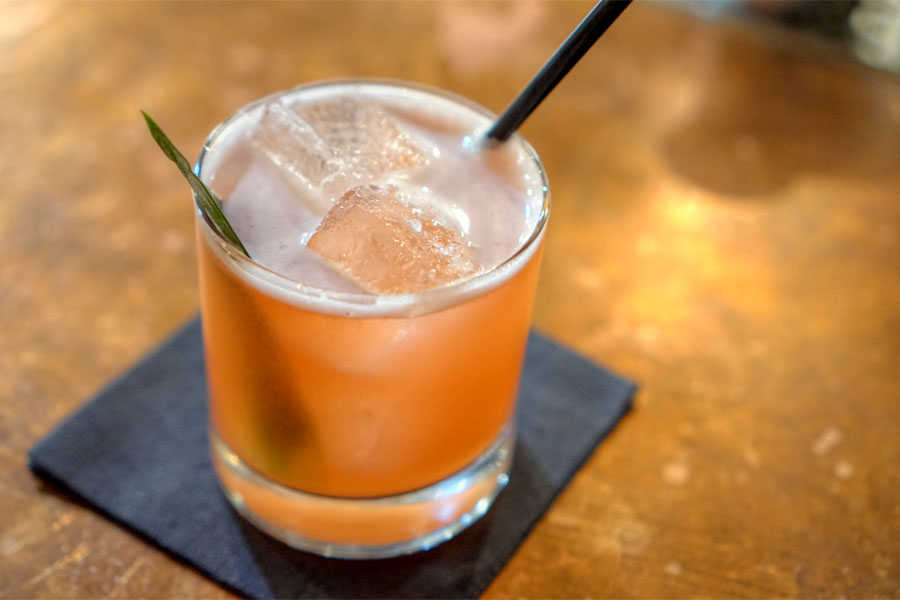 Jungle Bird [$13.00]
| Aged Rum, Campari, Pineapple, Lime
Our final cocktail was this classic tiki concoction, which featured plenty of fruity, floral nuances backed by the bitterness of Campari.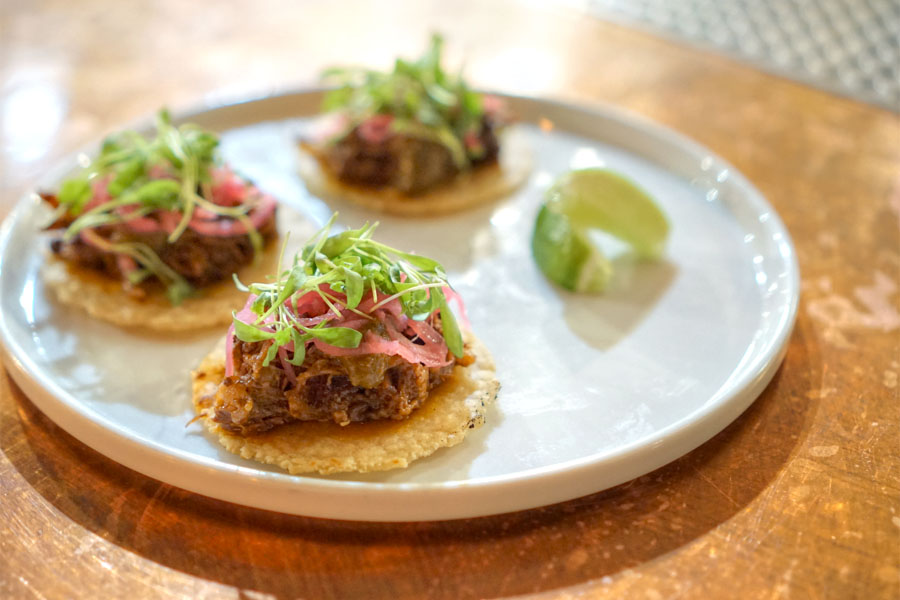 Lamb Neck Tacos [$13.00]
| Salsa Verde, House-made Tortilla, Pickled Onions
Tacos were excellent, with the lamb exhibiting bountiful amounts of savory spice. The meat matched perfectly with the acidity in those onions, and the hefty tortillas were spot on, too. Delish.
Woodley Proper served as a sort of addendum to our meal at Sushi|Bar, but I have to say that it made for a great addition to our evening. The place has definitely evolved since my last visit, and both the kitchen and the bar seem to exude more confidence. Things are coming along nicely.