Cassia (Santa Monica, CA) [2]
Cassia Restaurant
1314 7th St, Santa Monica, CA 90401
310.393.6699
www.cassiala.com
Wed 06/17/2020, 07:05p-07:50p
I last posted about Bryant Ng's
Cassia
back in July 2015, shortly after the modern Southeast Asian spot opened. Here's a quick recap of what's transpired since then:
A month after my meal, Jonathan Gold penned a mostly positive piece about the place, which was soon followed by four stars from Besha Rodell and a three star review from Patric Kuh. In February 2016, Cassia was deemed a "Best New Restaurant" semifinalist by James Beard, and that May, Ng launched lunch service, but quickly ended it three months later. Pete Wells of the
New York Times
dropped a three star review of Cassia in September 2016, apparently the newspaper's first starred review for a restaurant outside of NYC.
A James Beard "Best Chef: West" semifinalist nod came in February 2017, and in May 2019, Cassia was granted a Bib Gourmand in Michelin's first California guide. In June last year, Ng debuted
Cassia Rice & Noodle Kitchen
, a more casual, takeout-focused concept run out of the same kitchen as Cassia proper. It only lasted six months, but probably provided the team with some practice for the restaurant's current to-go-only status brought on by the coronavirus.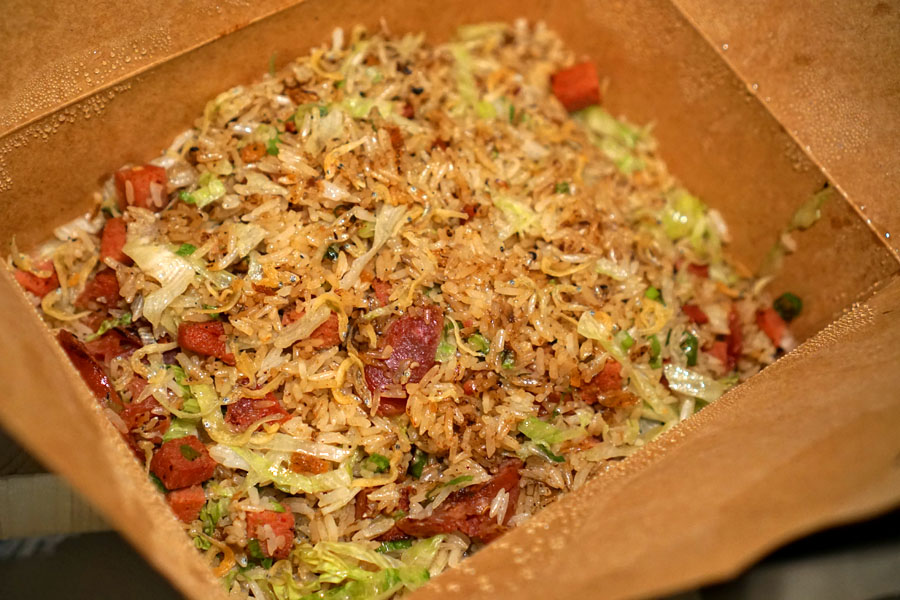 Charcuterie Fried Rice [$19.00]
| chinese bacon, lap cheong, salted fish, lettuce
I'm a sucker for fried rice, so this was a must-try. It didn't let me down. The rice itself was perfectly textured, but more importantly, I loved the interplay between those salty, savory shards of meat and the zippiness of the veggies, with everything backed by an undercurrent of heat. This was something that just makes you want to keep eating.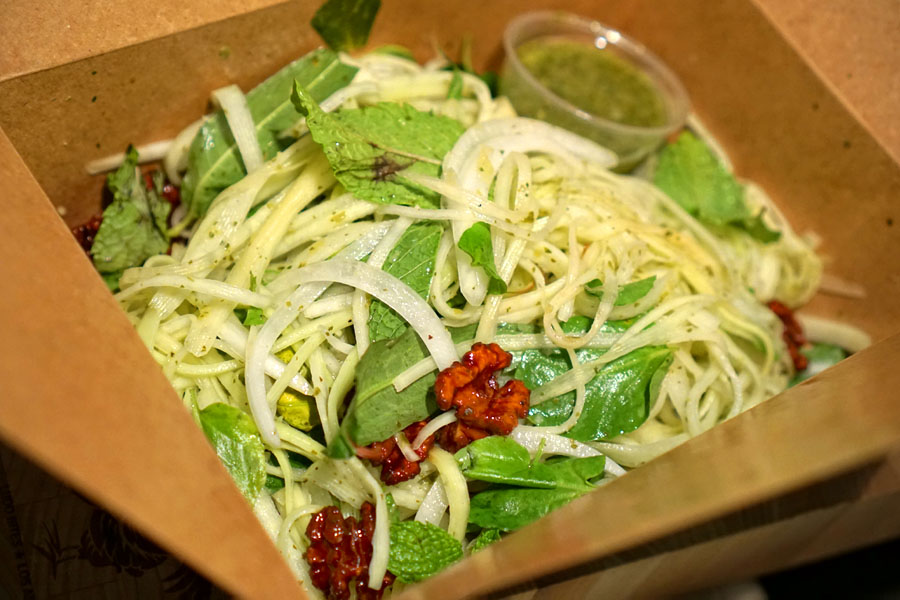 Green Papaya Salad [$17.00]
| herbs, spiced walnuts
A take on
goi du du
was up next. I was a big fan of the crunch and lightness of the unripe papaya, as well as the herby aromatics present. However, the dish needed more oomph to it, and I really wanted more funk, more acidity.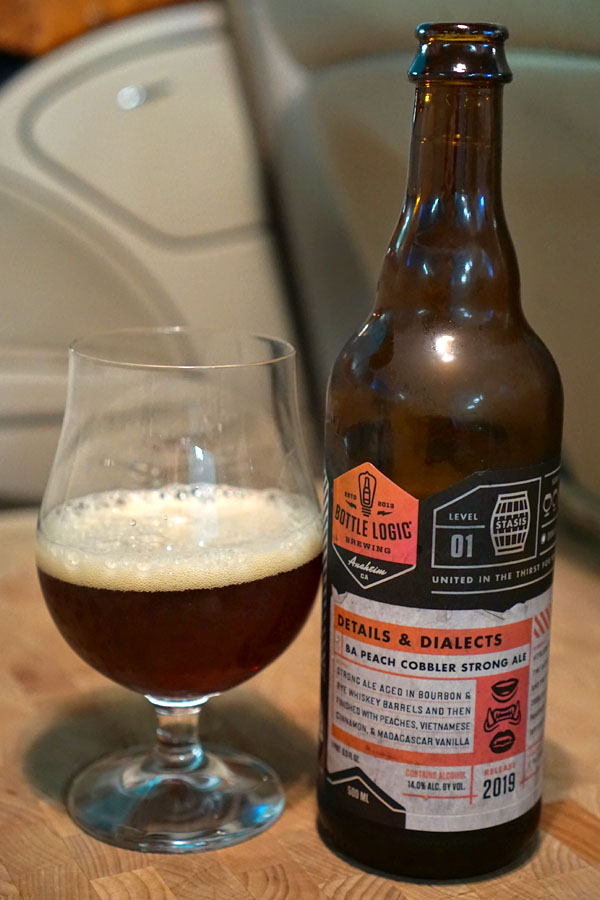 To drink, I opened a bottle of the
2019 Bottle Logic Details & Dialects
, a strong ale aged in bourbon and rye whiskey barrels, then finished with peaches, Vietnamese cinnamon, and Madagascar vanilla. The beer displayed a super malty nose that brought aromas of pie crust, caramel, and stone fruit. Tasting it, I got loads of sweet baking spice, then strong cinnamon, with the peach coming in on the back end. A reasonable approximation of a peach cobbler.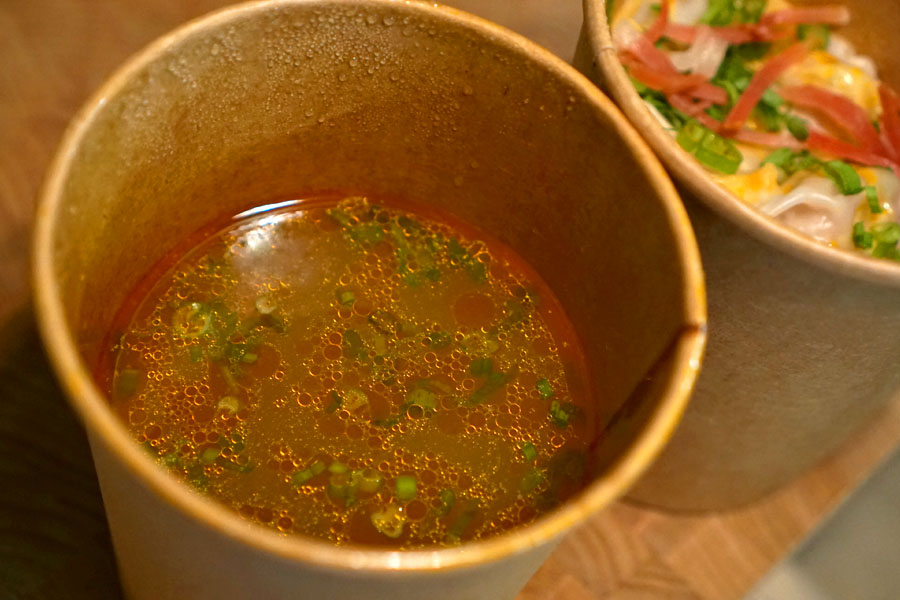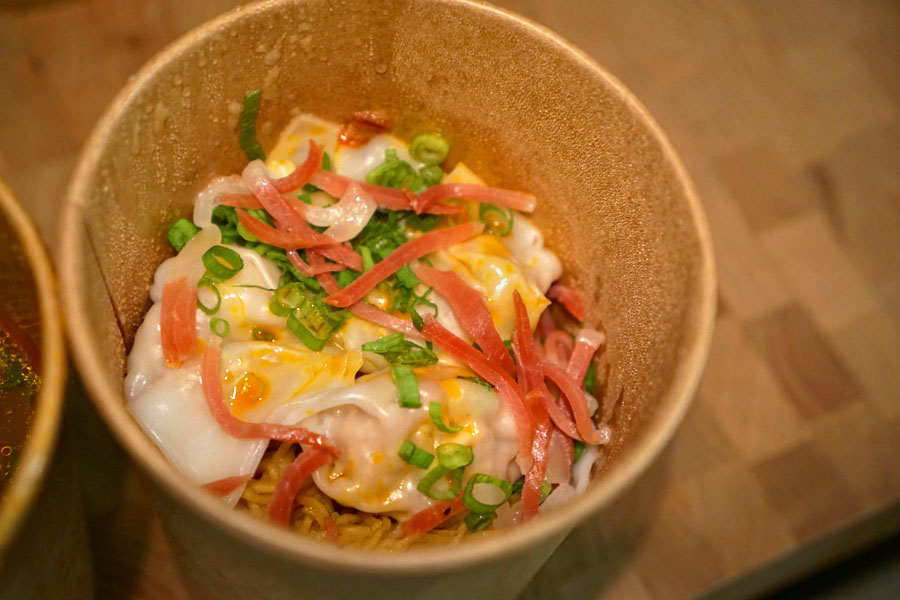 Wonton Noodle Soup [$16.00]
| pork and shrimp wontons, egg noodles, country ham, scallions
Cassia's interpretation of wonton noodles was probably one of the best versions I've tried. The dumplings themselves showed off familiar flavors paired with plenty of zesty ginger, while their wrappers were dainty and supple. The noodles, meanwhile, served as an eggy, springy counterpoint to the wontons. Tying everything together was the broth, which conveyed a heady combination of brine and ham-fueled savor that satisfied in the most comforting of manners.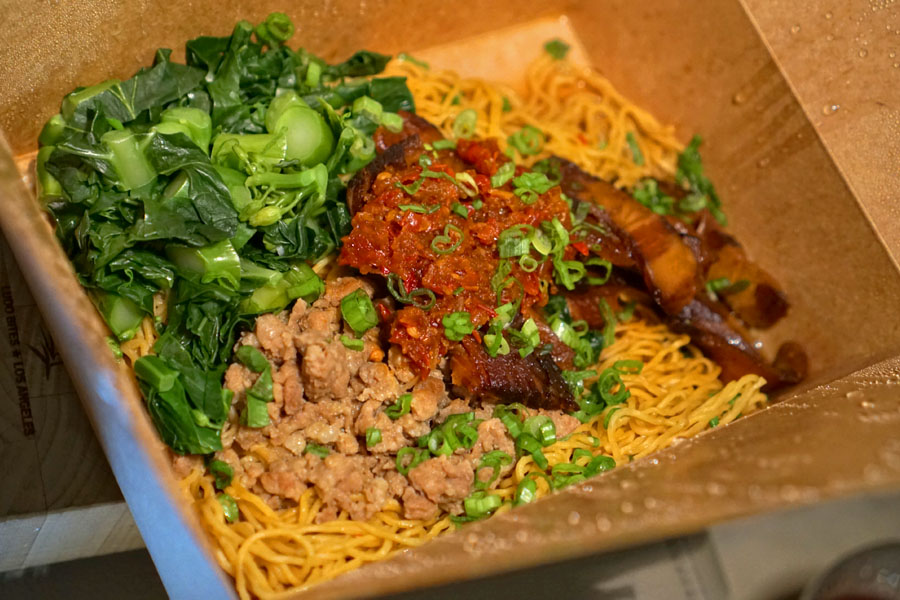 Kon Loh Mee [$24.00]
| egg noodles, Chinese broccoli, ground pork, pork belly char siu
The
kolo mee
was another winner. The noodles were spot on texturally, with a classic sort of flavor profile that you want and expect. Even better was the interaction between the sheer bitterness of the gai lan and the sweet-ish, umami-forward nature of the pork, all punctuated by a persistent heat. The various elements here just came together beautifully.
It'd been a while since I'd been able to appreciate Ng's unique take on Singaporean-Vietnamese fare, and perhaps because of that, I enjoyed this dinner much more than I was anticipating. In fact, this was easily one of the most comforting COVID-19 meals I've had in the past couple months, so hats off to the Chef.