Vespertine (Culver City, CA) [2]
Vespertine Restaurant
3599 Hayden Ave, Culver City, CA 90232
323.320.4023
www.vespertine.la
Thu 06/11/2020, 08:10p-10:00p
As you probably know, due to the coronavirus crisis of the past few months, I've been getting takeout at a higher frequency than at any point in my life. It's been interesting seeing how LA's various restaurants have adapted their menus to a to-go format, if they've adapted at all. I've had many a great meal, but in terms of offering up the most formidable menus, I think Jordan Kahn's
Vespertine
probably takes the cake. I had one of their Southern suppers back in April, and that was followed by a Yucatan-inspired series of dinners, which I was
this
close to ordering.
However, I finally pulled the trigger recently with the Chef's new
French Laundry
menu. TFL is widely considered one of the most important institutions in American restaurant history, and Kahn has a personal connection to the spot. When he was 13, he supposedly read the entirety of
The French Laundry Cookbook
in a single day, which helped inspire his culinary career. At age 17, he became the youngest person ever to
stage
at the restaurant, and later joined their pastry team before moving to
Per Se
and later
Alinea
.
The menu tonight was ostensibly created with the explicit support of Thomas Keller, and weighed in at 10 courses. The cost was $100 per person (minimum of two people), with a required wine pairing for two at $79, plus mandatory 20% service and 10.25% tax.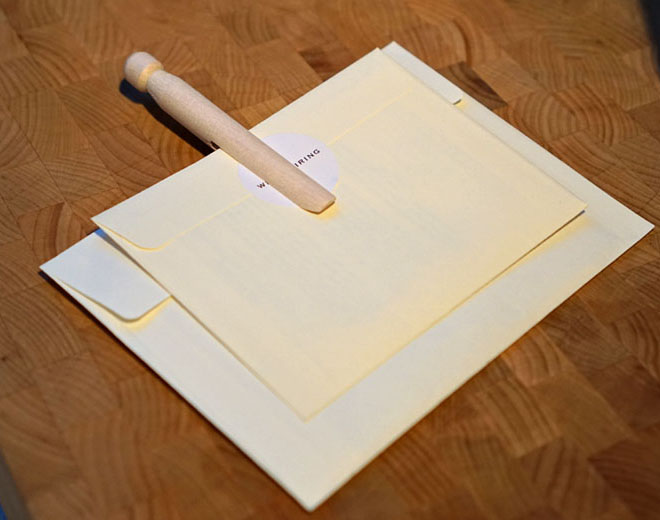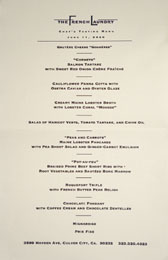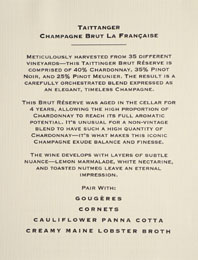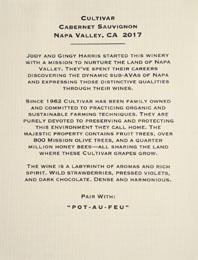 Above we see the evening's menu and wine pairing descriptions. Do note the inclusion of a clothespin, a nod to the ones used to hold napkins at The French Laundry. Click for larger versions.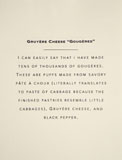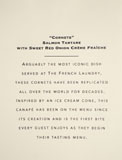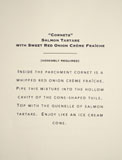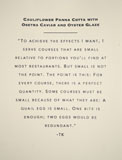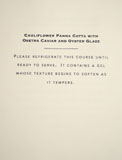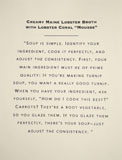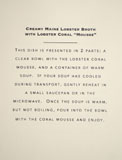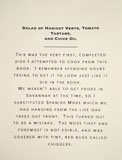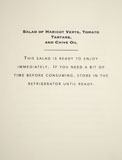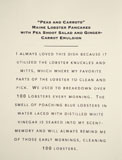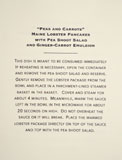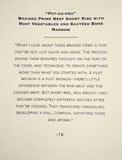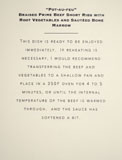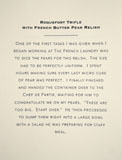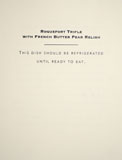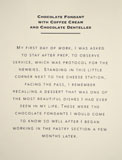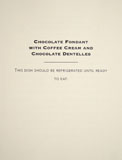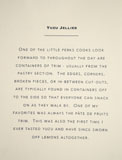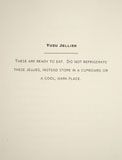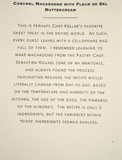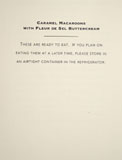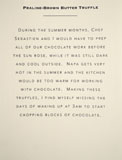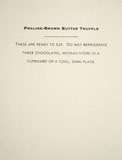 In addition, each course came with an accompanying card with background info and reheating instructions (if necessary, since the meal came ready to eat). Click for larger versions.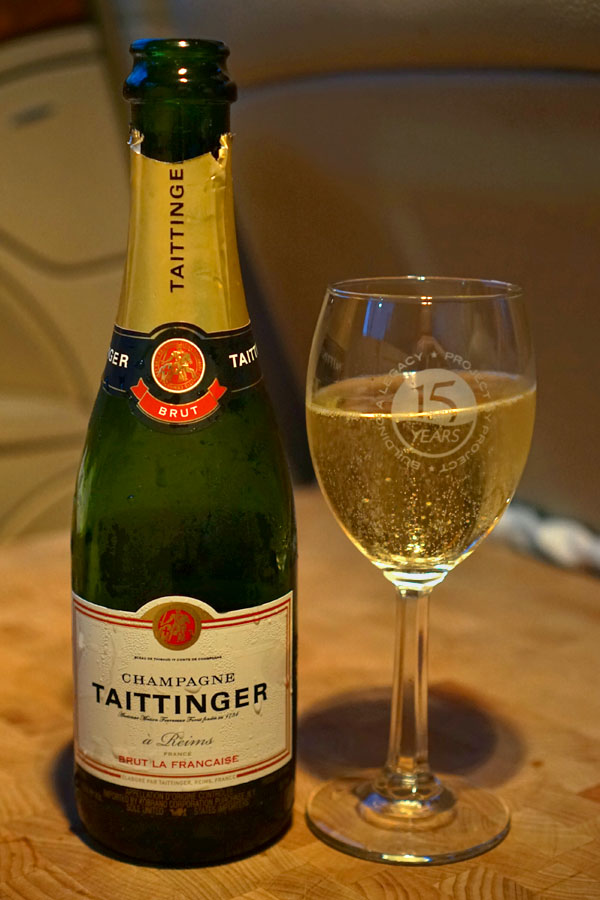 The meal began, fittingly, with some bubbly, the
Taittinger, Champagne Brut La Française
. The wine smelled surprisingly lush, with sweet apple all over the place, joined by distinctly floral elements. Tasting it, I found more fruit right up front, later transitioning to some subtly bitter, toasty, nutty nuances. It really did a great job as an apéritif, effectively awakening the palate.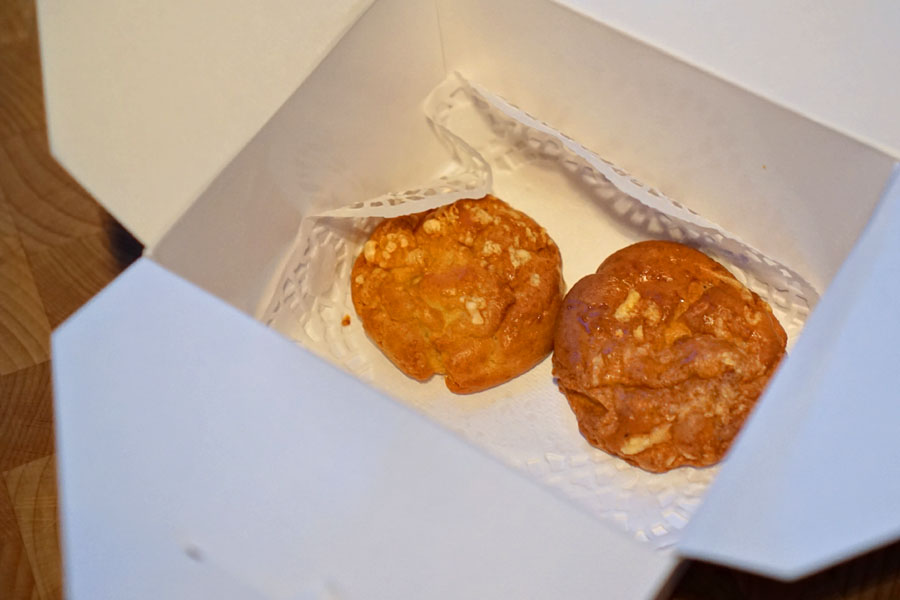 1: Gruyère Cheese "Gougères"
We began with The French Laundry's signature gougères. They were somewhat flatter than usual, but the salty, cheesy flavors I expected were all there. A fun, easy-going snack to start with.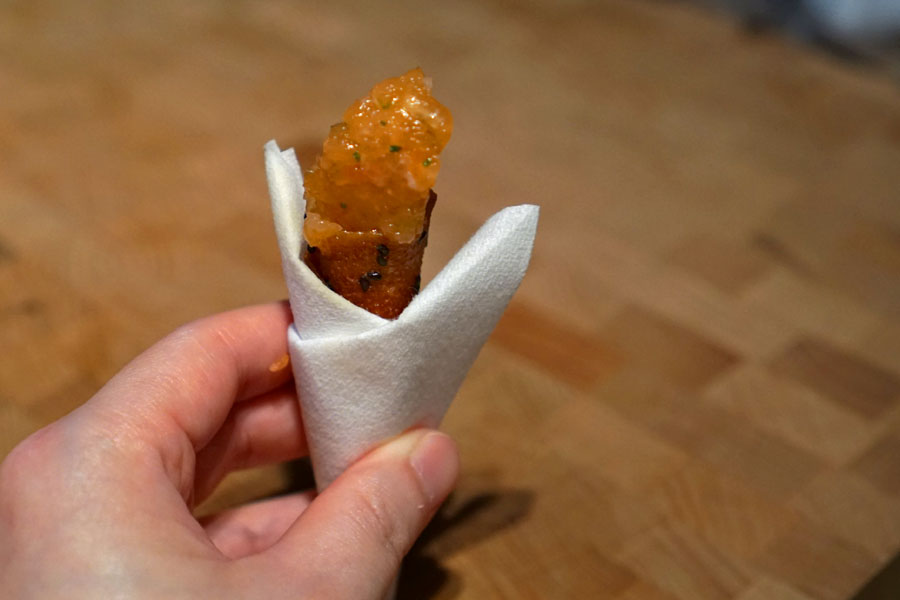 2: "Cornets" Salmon Tartare with Sweet Red Onion Crème Fraîche
Next came another one of TFL's signature starters, which required some assembly. It was pretty much the perfect canapé, and I really enjoyed the interaction between the zesty onions and crème fraîche, and how that meshed with the salmon, all while the ice cream cone-shaped tuile imparted both crunch and a finishing touch of sweetness.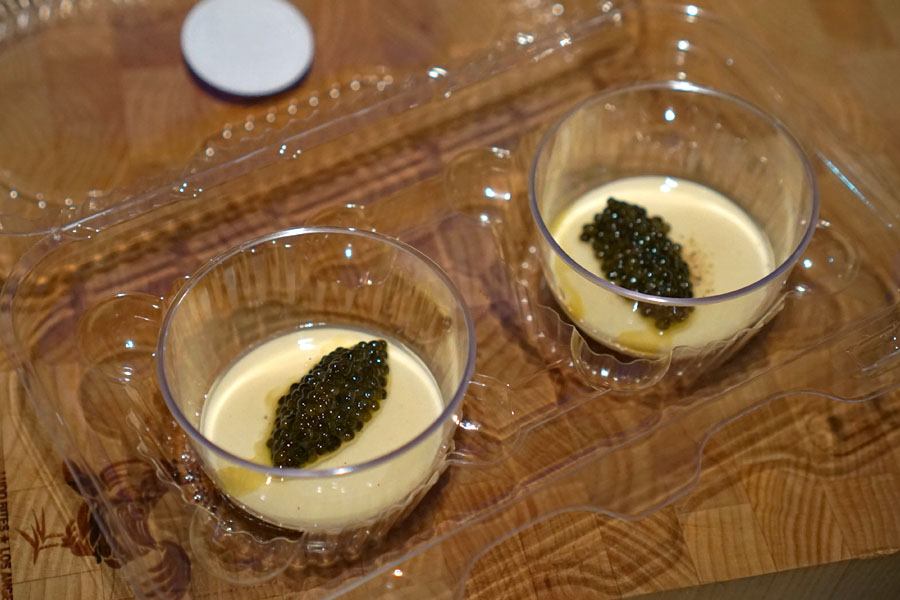 3: Cauliflower Panna Cotta with Osetra Caviar and Oyster Glaze
This was a standout for me. I loved the interplay between the sheer saltiness of the caviar and the subdued, vegetal flavors of the cauliflower. This back-and-forth then cleared the way for an extra layer of brine from the oyster to come and stay a while. Quite elegant.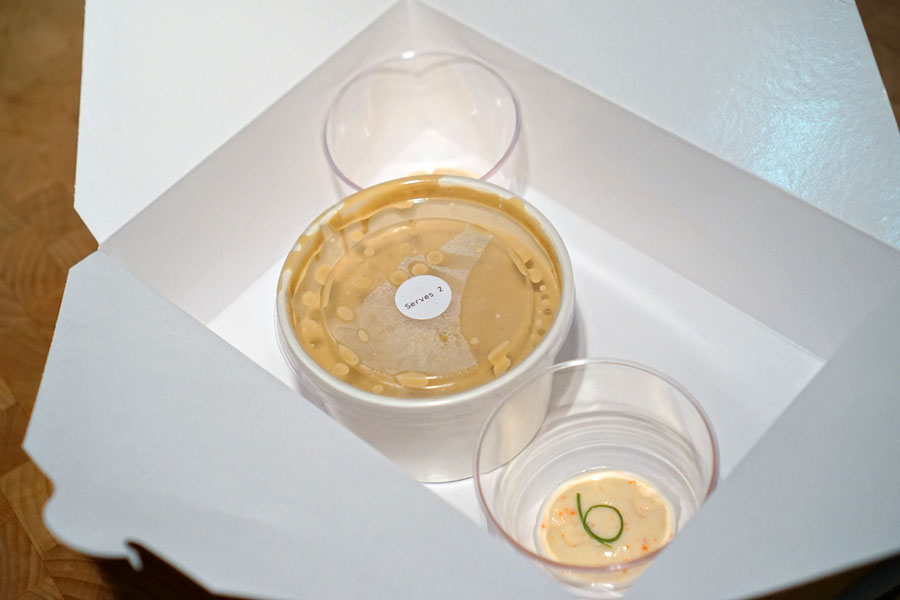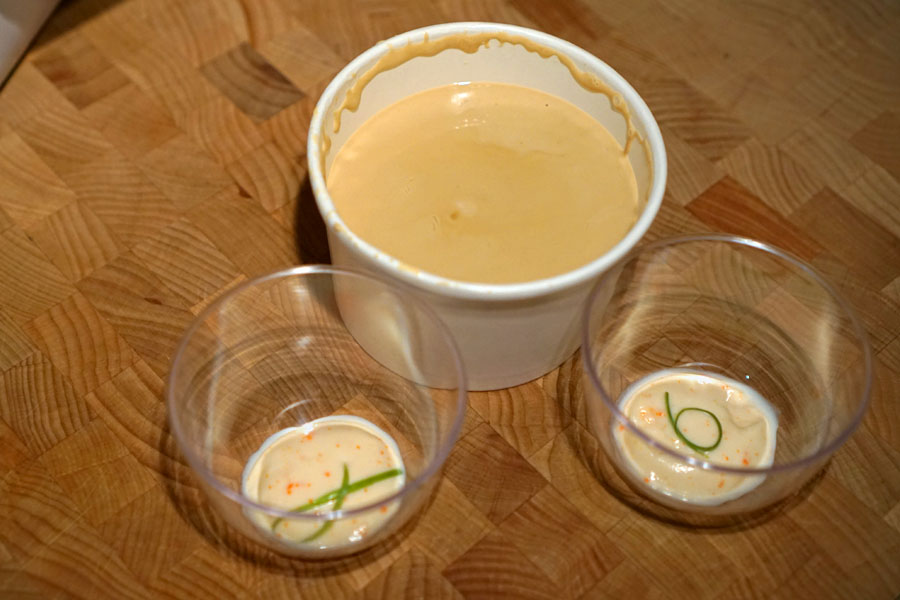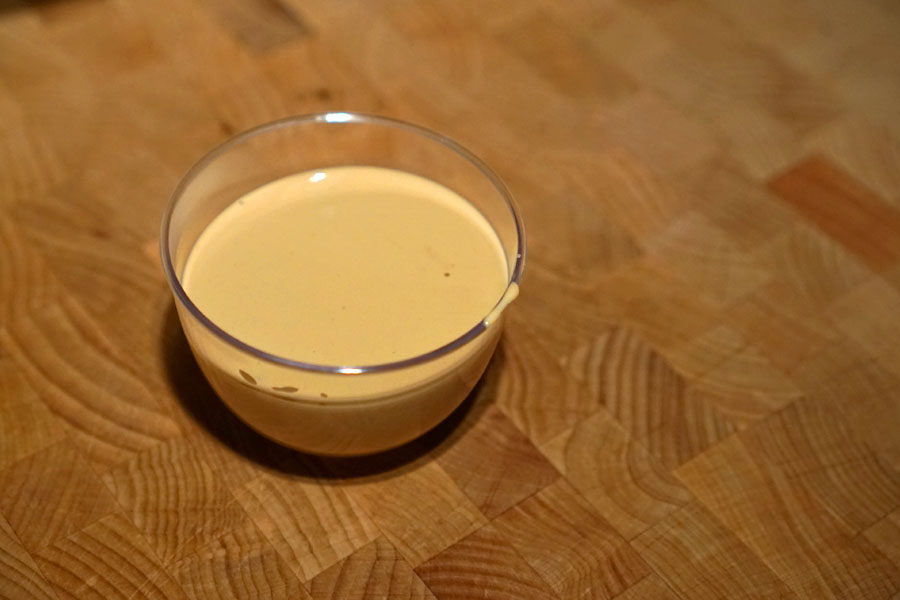 4: Creamy Maine Lobster Broth with Lobster Coral "Mousse"
Here we see a surprisingly thick broth that conveyed the unmitigated, concentrated essence of lobster. It was almost like a more intense version of a bisque, and even contained some elements that reminded me of peanut butter, interestingly enough. The lobster coral, thus, functioned to actually soften the flavors present.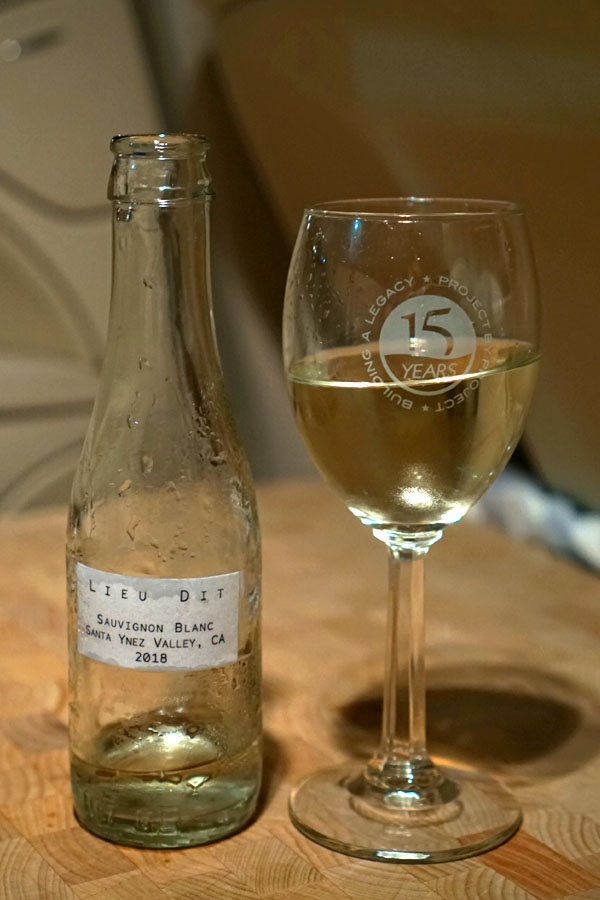 The second paired wine was the
Lieu Dit, Sauvignon Blanc, Santa Ynez Valley, CA 2018
. Appealing nose filled with bright, fresh stone fruit and flowers. Tasting it, I found the wine light and smooth, with lovely tropical fruit countered by a smidgen of funk. Yum.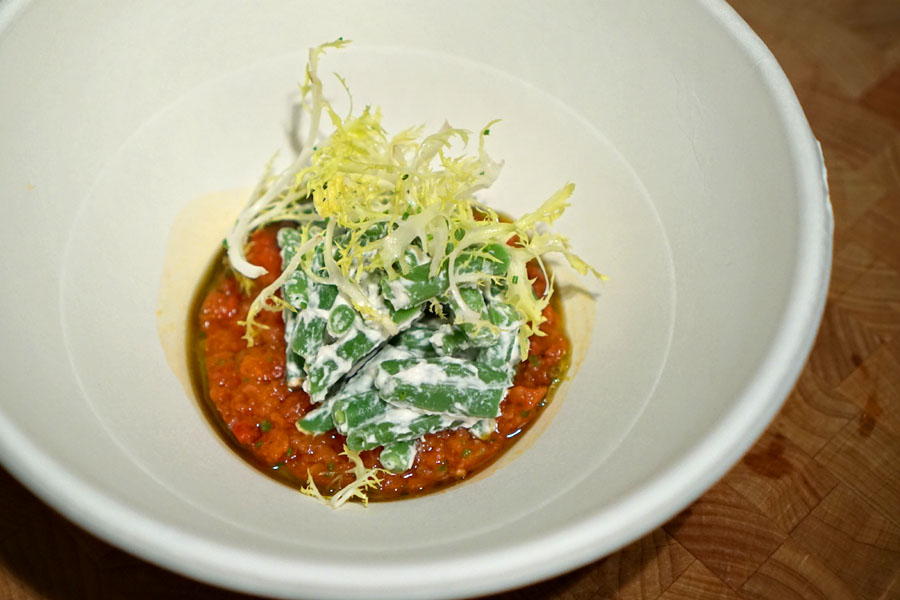 5: Salad of Haricot Verts, Tomato Tartare, and Chive Oil
The salad managed to be a surprise favorite of mine. I was pretty enamored with the "salsa-y" tomato tartar, which had this delightfully juicy depth and savor to it. It made total sense when taken alongside those wonderfully crisp, waxy green beans, while the frisée made for some nice textural contrast.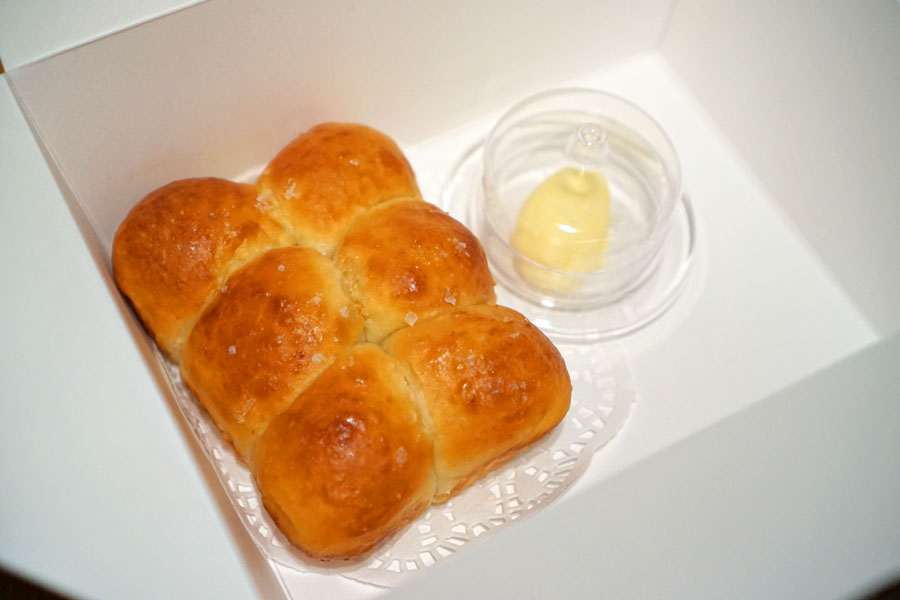 French Laundry Parker House Rolls, Beurre de Baratte Salé
Bread service consisted of these soft, sweet, fun-to-tear-apart rolls, paired with a salty, lactic butter. And how cute is that miniature cloche?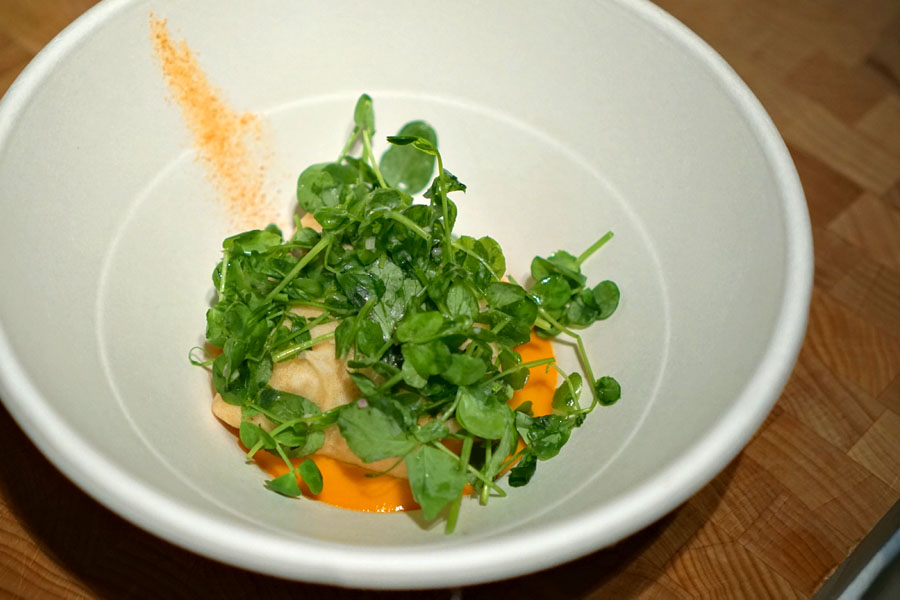 6: "Peas and Carrots" Maine Lobster Pancakes with Pea Shoot Salad and Ginger-Carrot Emulsion
Enveloped in a sort of pancake wrapper, lobster knuckles and mitts proudly showed off the unmistakable sweetness and brine of the crustacean. I loved the sheer zippiness of the ginger here, which, along with those grassy pea shoots, steered this dish is a sort of Asian-y direction. Another favorite.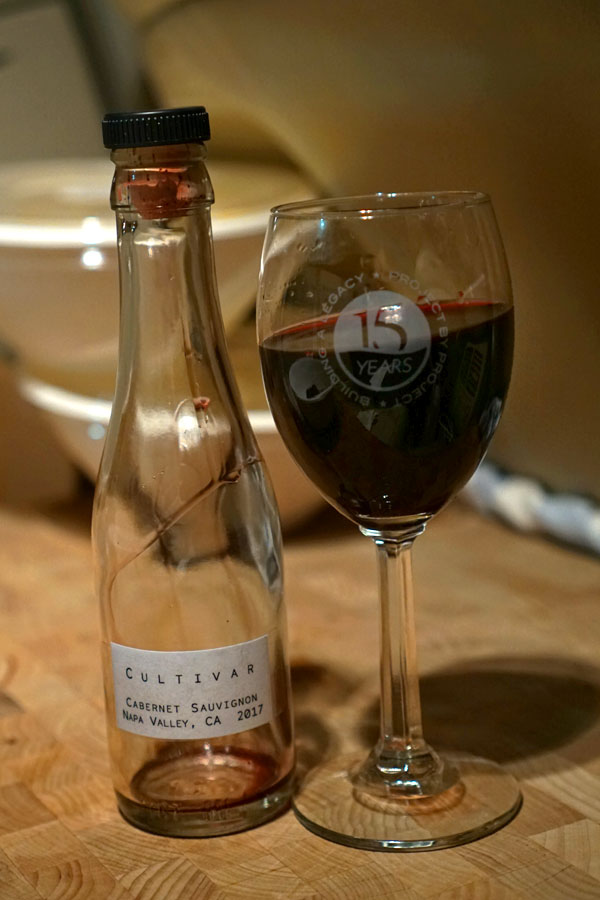 The night's final wine was the
Cultivar, Cabernet Sauvignon, Napa Valley, CA 2017
. It had this deep aroma filled with dark fruit, earth, and spice. On the palate, the Cab displayed a soft, smooth mouthfeel, while flavors brought rich berry fruit, flowers, herbs, and a distinct mintiness.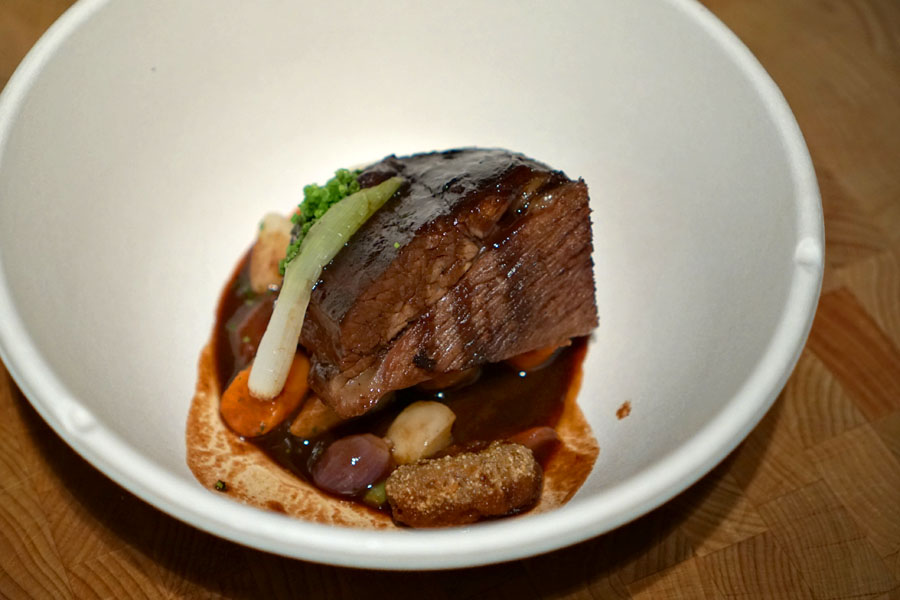 7: "Pot-au-feu" Braised Prime Beef Short Ribs with Root Vegetables and Sautéed Bone Marrow
Short rib came out moist and tender--no knife needed here. Taste-wise, the beef had the dark, heady, savory flavors you'd expect, along with a noticeable red wine element. Meanwhile, the root veggies provided a bitter, crisp counterpoint that was absolutely crucial.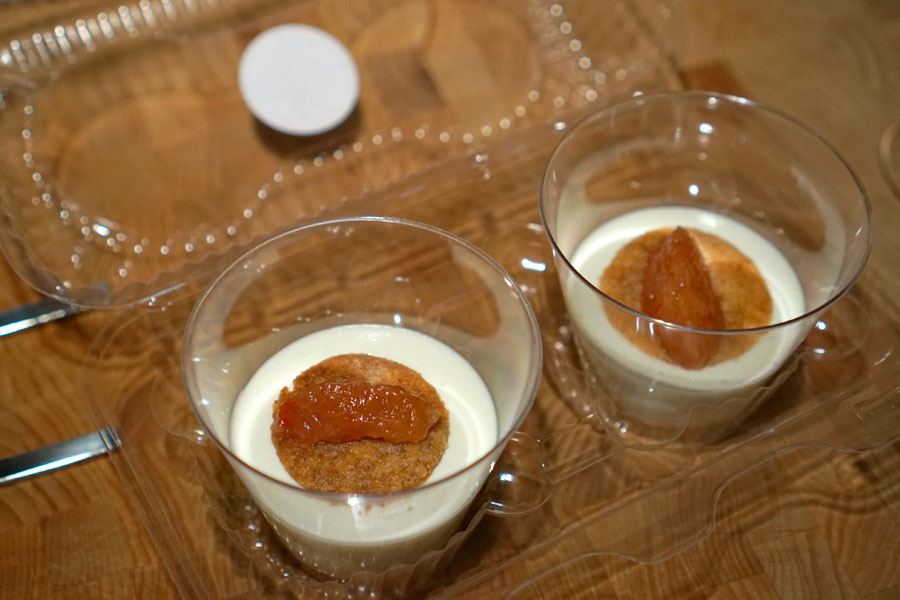 8: Roquefort Trifle with French Butter Pear Relish
Bridging the savory and sweet courses was a marvelously airy Roquefort mousse, which really packed a punch. The blue's salty funk and tang really came to the fore, and was beautifully matched with the sweetness of that pear relish. This basically tasted like a cheese plate, and that's not a bad thing.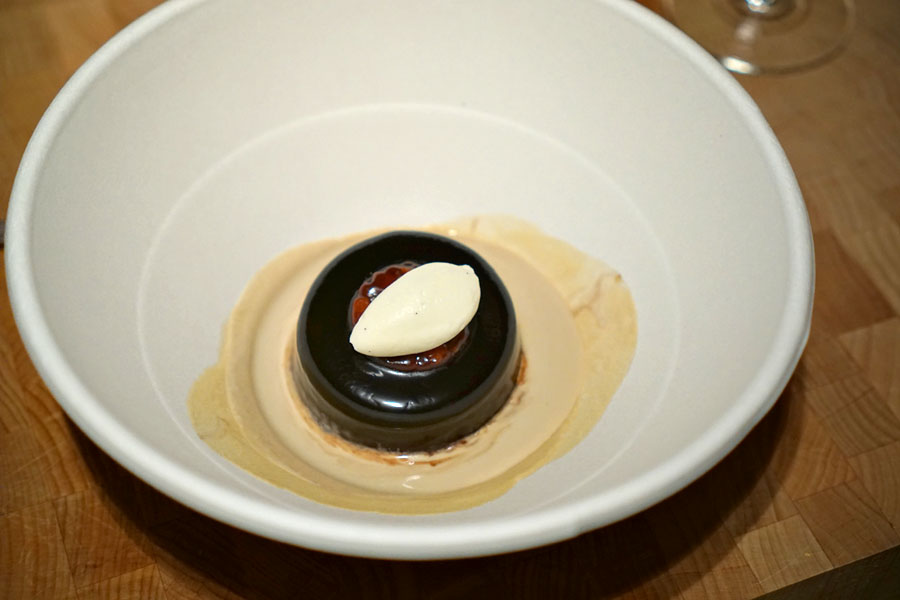 9: Chocolate Fondant with Coffee Cream and Chocolate Dentelles
Our proper dessert course exhibited the telltale bittersweetness of dark chocolate, set against the almost astringent nature of coffee. My favorite part? The nutty, crunchy finish provided by the chocolate "lace."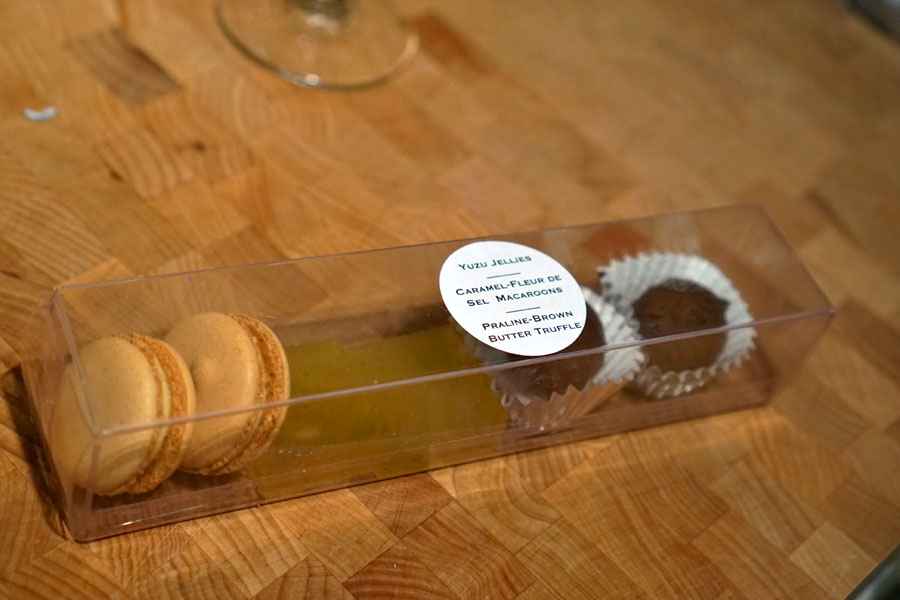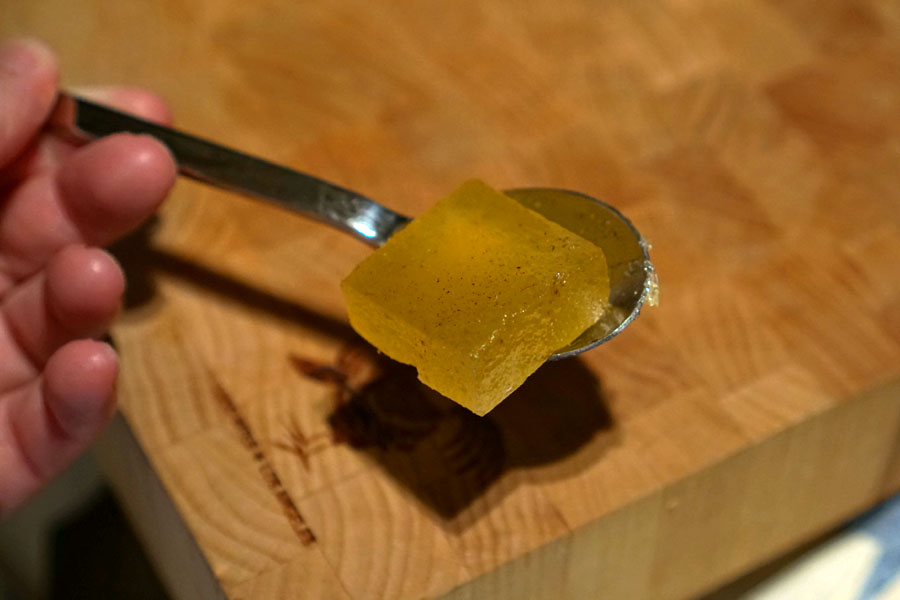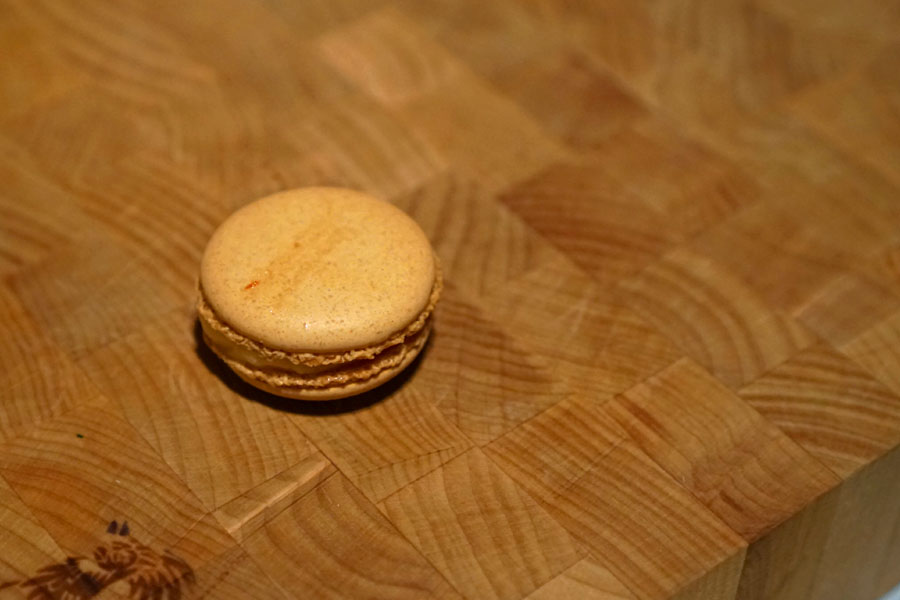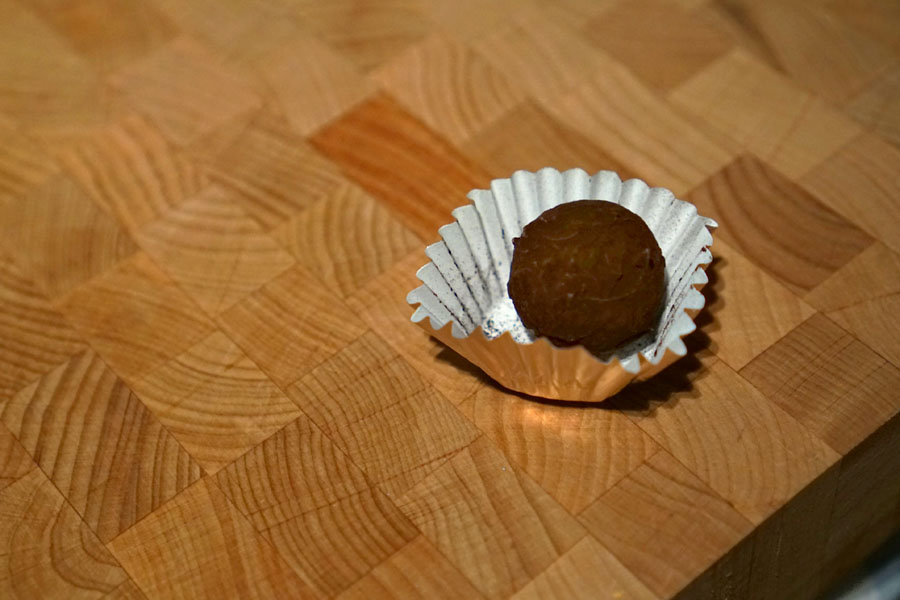 10: Mignardise
Last up were a set of three petits fours:
Yuzu Jellies - Yuzu-infused pâtes de fruits were dense and grainy, with a marked citric sweetness.
Caramel Macaroons with Fleur de Sel Buttercream - The macarons had a more substantial texture than usual, while flavors reminded me a bit of caramel-boosted cake batter.
Praline-Brown Butter Truffle - Hefty and rich, with an unexpected peanut buttery bent.
This was a highlight among the numerous COVID-19 take-out meals I've enjoyed over the past couple months. In fact, I'd probably say that it was the most ambitious I've had thus far, and was a pretty reasonable approximation of an actual meal at The French Laundry given the constraints that the kitchen was faced with. I'm hoping that Kahn and company might do an Alinea-inspired dinner series next...