Kasen (Fountain Valley, CA)
Kasen
9039 Garfield Ave, Fountain Valley, CA 92708
714.963.8769
www.ocweekly.com/food/feature-review/you-gotta-really-like-fish/22015/ (review, restaurant has no website)
Fri 03/30/2007, 07:25p-08:55p
I had heard some good things about Kasen on the Chowhound boards, so I decided to check it out, all in an effort to explore various sushi joints in Orange County. I'm still looking for place that matches the best that Los Angeles has to offer.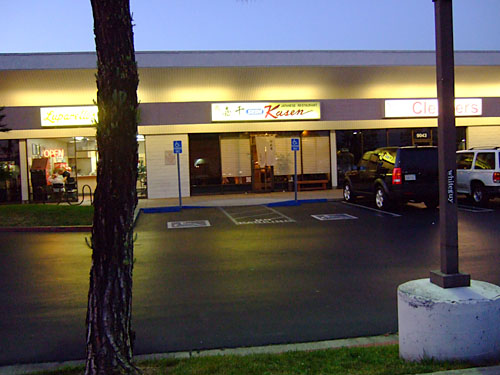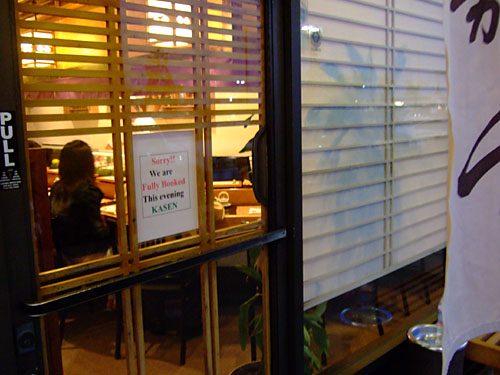 Kasen is located in a rather drab looking strip mall. A sign warns that the restaurant is booked up for the night.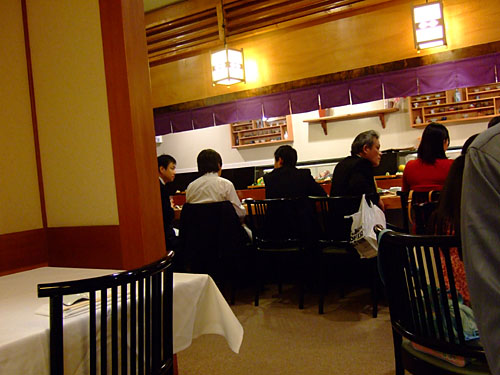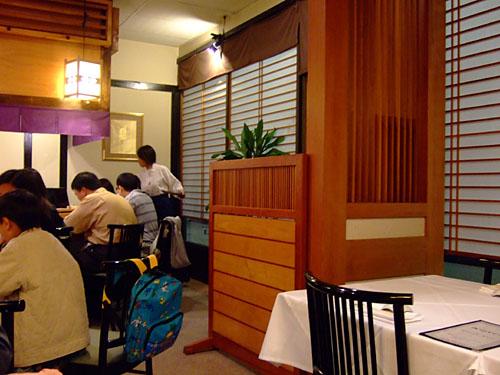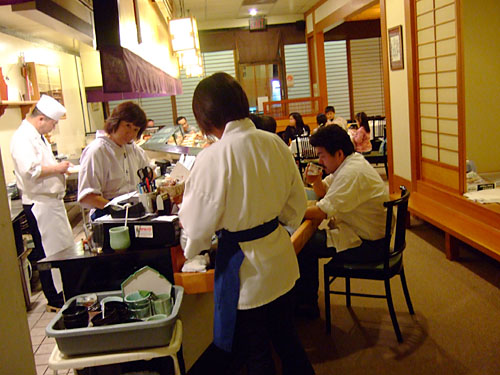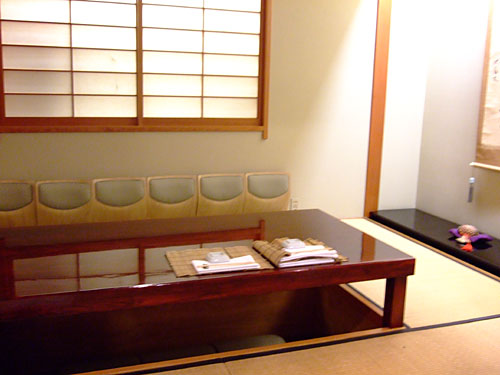 The restaurant consists of a bar, headed by owner Susumu Ii, that seats around 16 people, a small alcove of tables where we were seated, and a tatami room.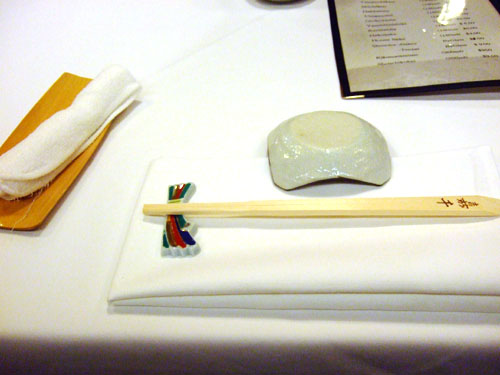 The chopsticks etched with the restaurant logo are a nice touch.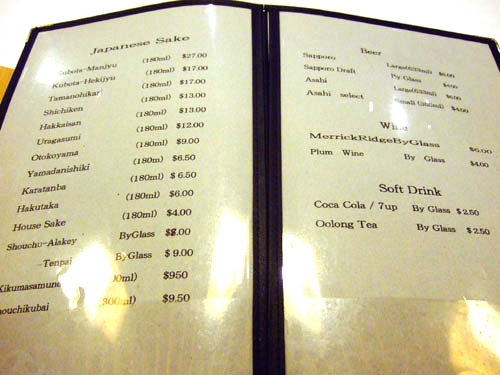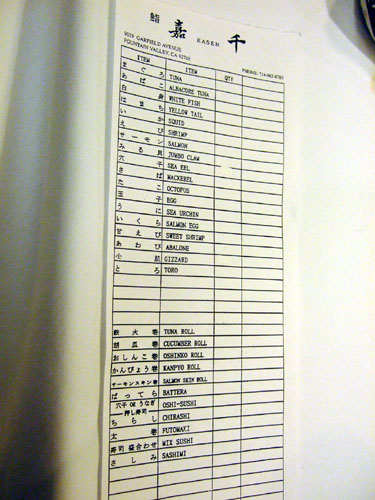 For sake, we had our favorite, Kubota Manjyu (had this at
Urasawa
and
Sushi Wasabi
before), and its little brother, Kubota Hekijyu. We ordered omakase so we didn't get to see the regular menu. Apparently there is an extended omakase menu with more cooked items that requires advance notice. There is also an à la carte sushi menu (note that no prices are listed!). Click for larger versions.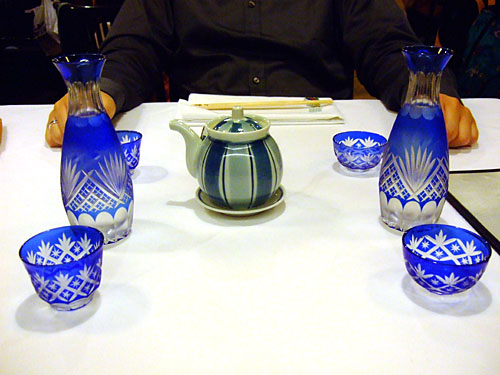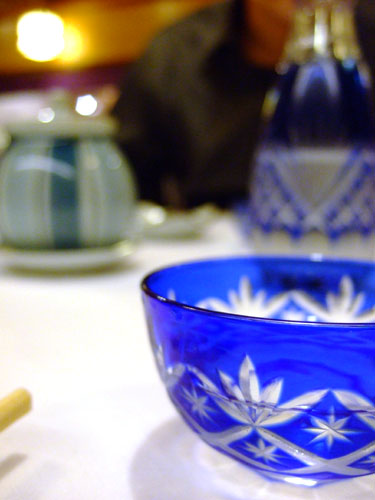 The Manjyu is on the left, Hekijyu on the right. The blue glasses remind me of those at Urasawa. The Manjyu had a much more pronounced bouquet and definitive notes of rice. The Hekijyu was a bit drier and sharper. Both were great, though I'd still go for the Manjyu if price weren't a consideration.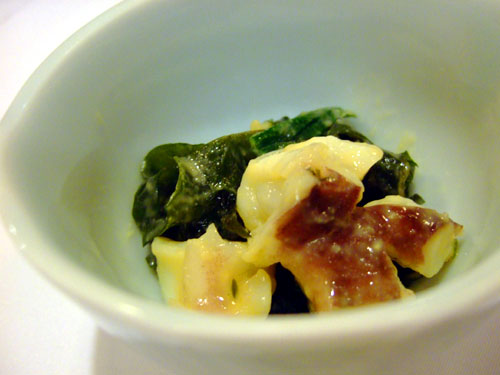 1: Squid
With Japanese honey mustard and seaweed. The mustard provided a bit of fire while the squid had a firm texture that provided a nice crunch, yet wasn't tough. A nice way to start the meal.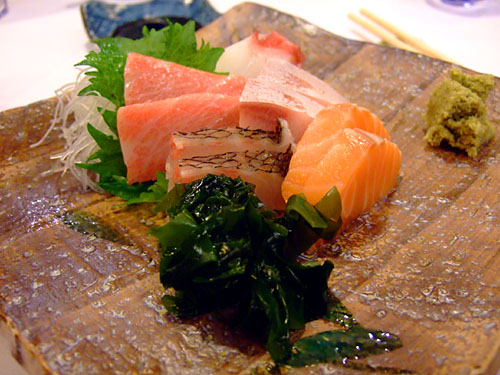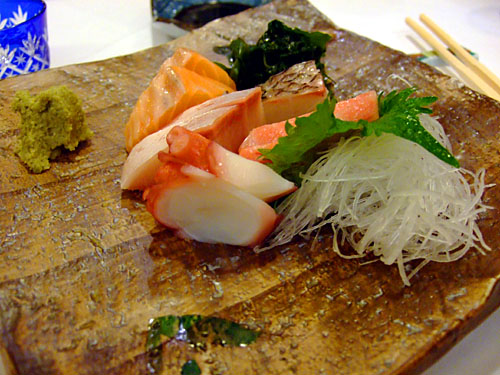 2: Sashimi
From the upper left, we have toro, tako, hamachi, sake, and tai. My favorites were the toro (of course) and sake, though all were very nice and didn't necessitate any soy sauce. We were intrigued with the wasabi, which had an odd color and a slight sesame flavor. We inquired and it turns out that it's real wasabi, frozen and shipped from Japan (but no sesame).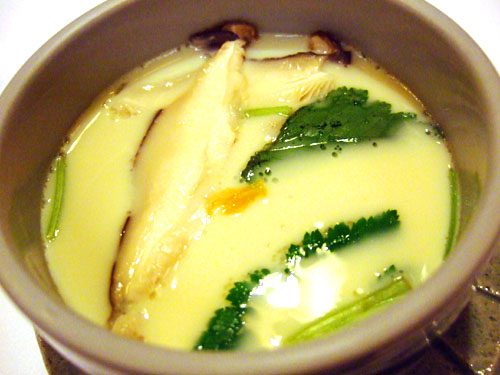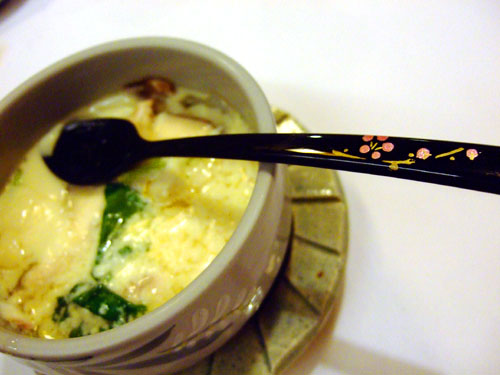 3: Chawan Mushi
This was egg custard with shrimp, fish, shitake mushroom, and cilantro, served with a cute spoon. The taste was very light, though it was a bit too subtle for my tastes.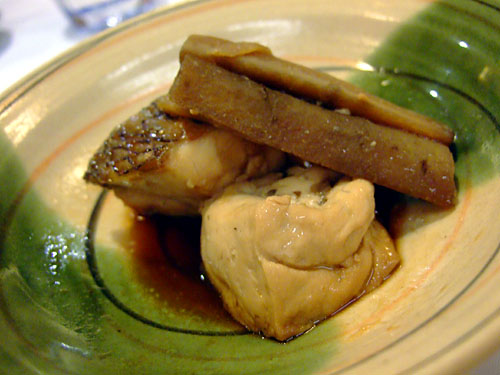 4: Snapper
This was red snapper with tofu and gobo root I believe. For me this was the weakest dish of the night. The snapper was cooked well enough, but I didn't care for the tofu and gobo.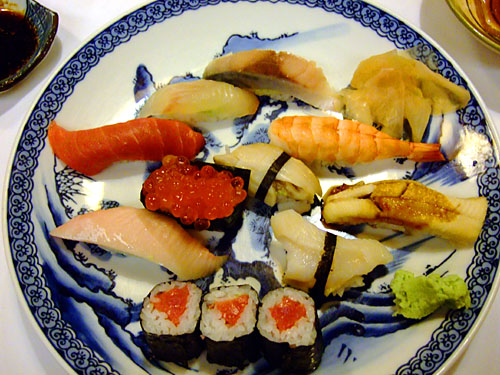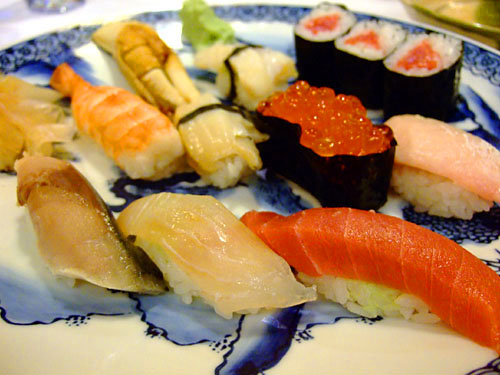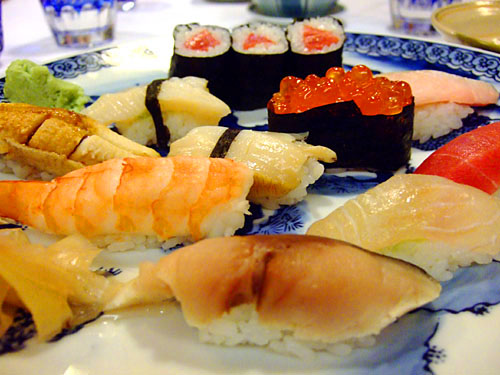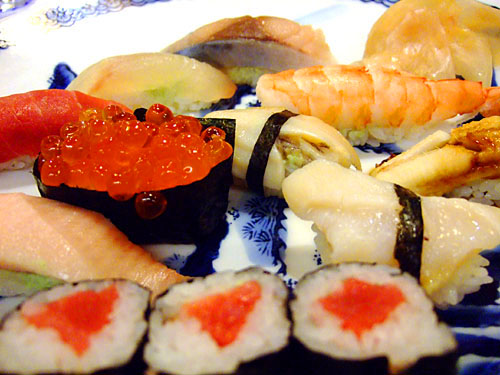 5: Sushi
Going counter-clockwise from bottom center, we have tuna roll, hamachi (a softer texture than I'm used to), ikura, maguro (classic tuna taste), hirame, aji (milder flavor than one typically encounters), ebi (pretty good for cooked shrimp), awabi, anago, and mirugai (very chewy texture). Overall a decent presentation, though I've would've much preferred it if the nigiri came out one by one.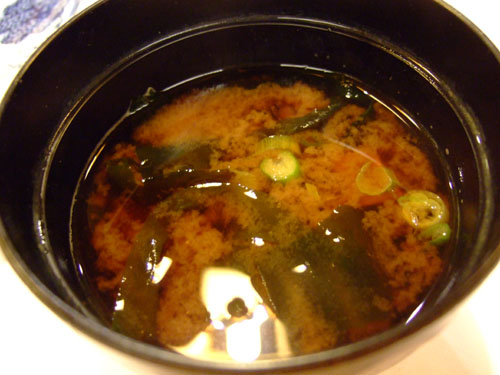 6: Miso Soup
This was a very strongly flavored miso soup, though not in a bad way. It was one of the better interpretations I've had in a while.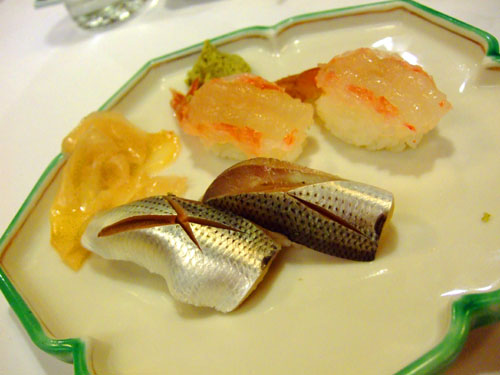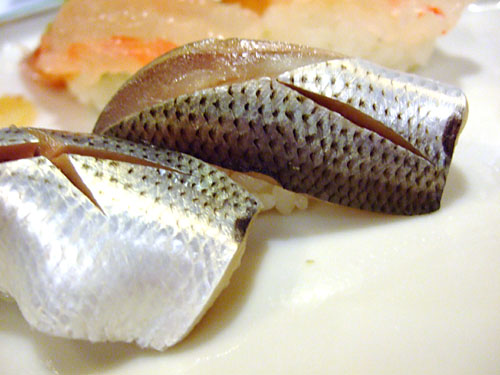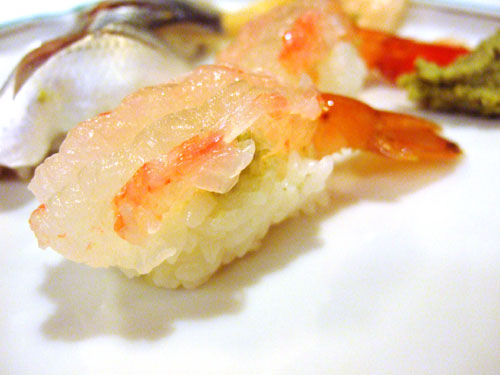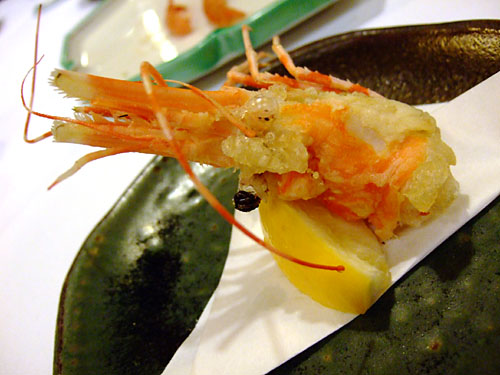 Amaebi & Kohada
This was an extra order of sweet shrimp (replete with deep fried head) and gizzard shad. Both were quite delicious and were the two best pieces of nigiri of the night.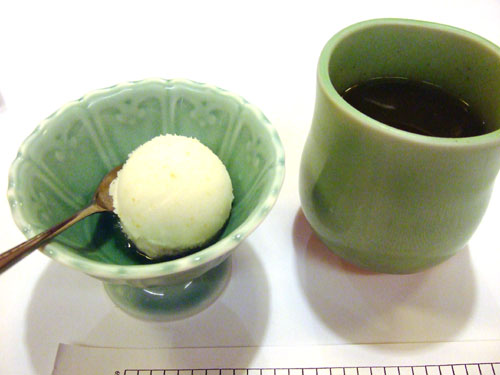 7: Sorbet & Green Tea
The sorbet had a distinctly citrusy flavor. Yuzu perhaps? In any case, it was quite refreshing and closed out the meal well.