Slanted Door (San Francisco, CA)
The Slanted Door
1 Ferry Building, San Francisco, CA 94111
415.861.8032
www.slanteddoor.com
Fri 03/16/2007, 02:50p-03:15p
I had heard good things about Slanted Door, so I definitely wanted to give it a shot, especially since I was going to be in the Ferry Building anyway. I actually wanted to go here before Taylor's, but it was ridiculously crowded when I showed up for the first time. I spent around 10 minutes wandering around the bar waiting for a seat to open, but soon realized that it was an exercise in futility and left to get a burger.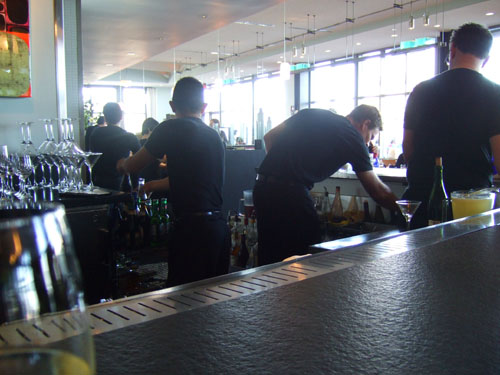 I returned after Taylor's. This crowd had thinned a bit, since it was now teatime. I got a seat at the bar, as you can see, not exactly the view of the Bay I had in mind.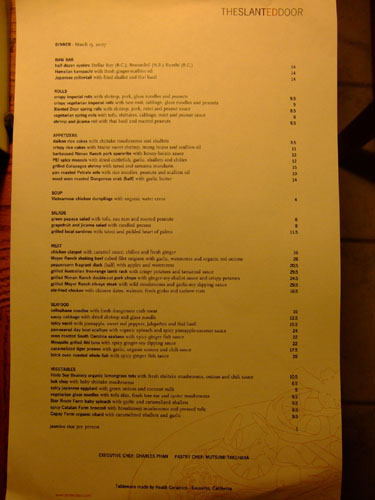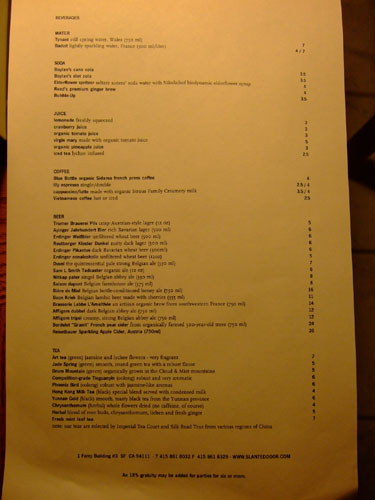 Though I was there during teatime, I asked for a copy of the dinner menu, which my server was a bit reluctant to give. There are definitely some interesting selections I wouldn't mind coming back and trying. They have a pretty interesting selection of beers and teas, but I ended with a glass of Riesling, Strub, Spätlese, Niersteiner Oelberg, Rheinhessen, 2004, which I rather enjoyed. Click for larger versions.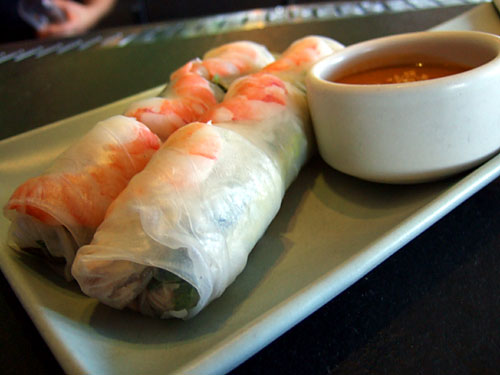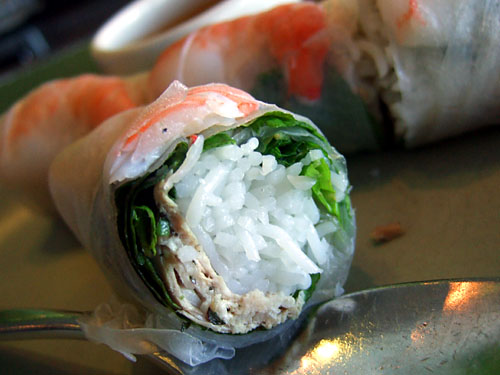 Slanted Door Spring Rolls
With shrimp, pork, mint and peanut sauce. This was a bit of a disappointment. There was far too much noodle, while the shrimp and pork lacked flavor. I guess it's tough to be impressed with a spring roll when you've had
Brodard's
transcendent
nem nuong cuon
. Granted, it's a different kind of roll, but still...