Summit (Colorado Springs, CO) [2]
Summit
19 Lake Cir, Colorado Springs, CO 80906
719.577.5896
www.summitatbroadmoor.com
Sun 09/09/2007, 05:45p-08:20p
I believe this was my fourth visit to Summit (my third trip is documented
here
). I go to Colorado Springs fairly often on business, and Summit is always one I look forward to. The last time I was alone, but on this occasion I brought along a coworker from the area who definitely had foodie tendencies.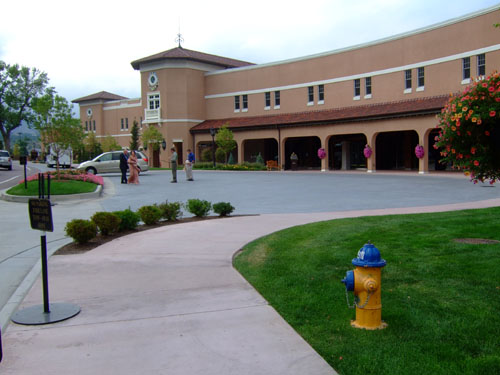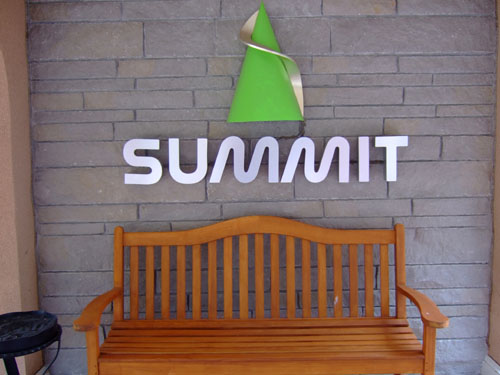 Summit is located across the street from the historic Broadmoor hotel. The hotel is also home to
Charles Court
and
Penrose Room
, which are also among the Springs' best restaurants.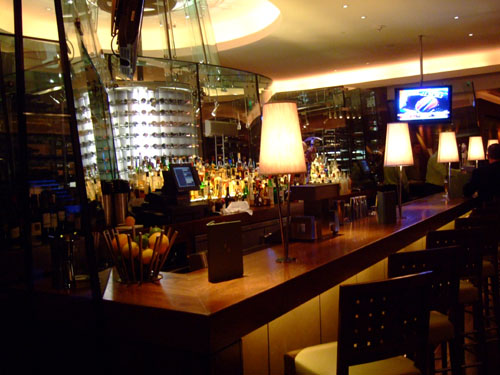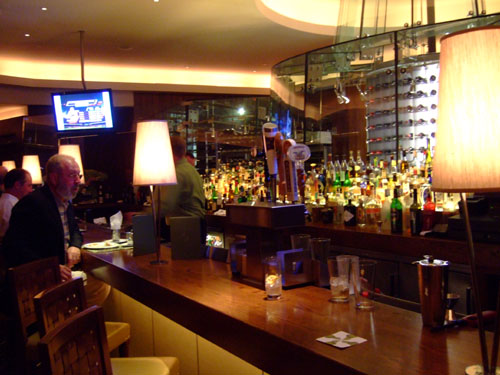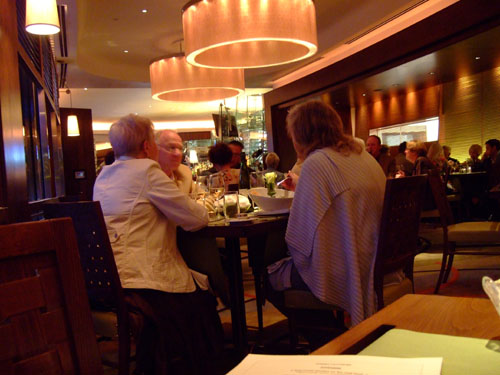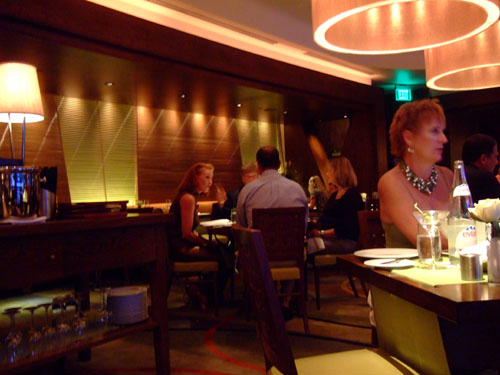 Upon entering, you see the bar and the impressive glass wine turret behind it. The dining room is thin and long, with three rows of tables. The decor is modern yet warm, and is arguably the best in the city.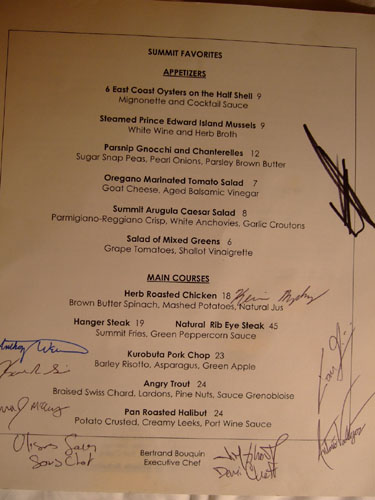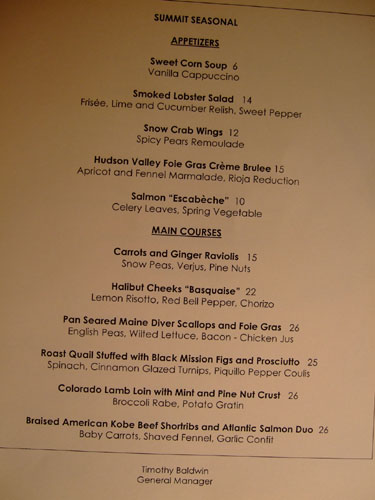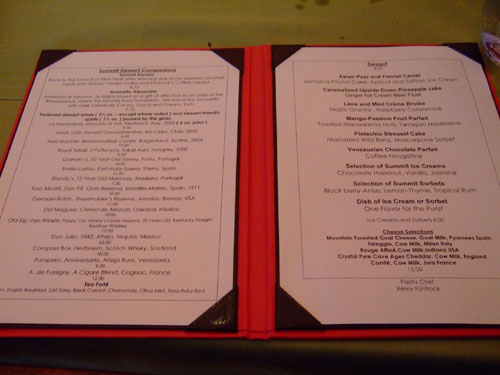 The menu is divided into "Favorites," which represents dishes that pretty much always stay on the menu, and "Seasonal," which, not surprisingly, changes with the seasons. The dessert menu changes regularly as well. Note the multitude of signatures on the "Favorites;" Executive Chef Bertrand Bouquin wasn't in that night, so instead the menu was signed by the entire kitchen staff (a first!). Click for larger versions.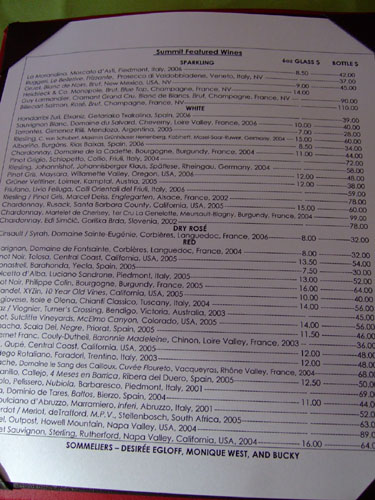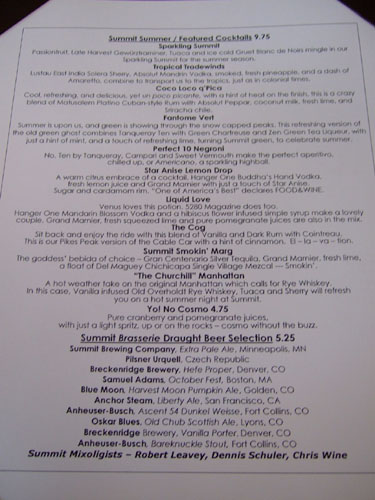 Summit features a good selection of wine by-the-glass choices and signature cocktails. This list is supplemented by a much thicker wine list. Interestingly enough, I heard that each of the Broadmoor's fine dining restaurant focuses on a certain region for their wine lists. Penrose Room is heavily French; Charles Court is California; and Summit features mostly new world wines. Click for larger versions.
I ordered a Perfect 10 Negroni to start. My first Negroni, it consisted of No. Ten by Tanqueray, Campari, and Sweet Vermouth, chilled up. I'm not normally a huge gin drinker, but thought this was pretty good. My dining companion said it was "certainly strong."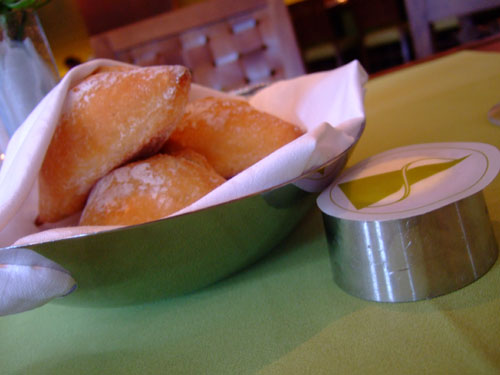 Bread came out warm with a nice spreadable butter. It reminded me a lot of ciabatta bread actually. Quite good.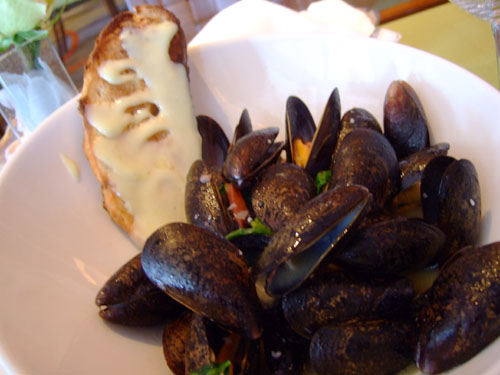 Steamed Prince Edward Island Mussels
Albariño, Burgáns, Rias Baixas, Spain, 2006
White Wine and Herb Broth. These may be the best mussels I've ever had. If I had to find any fault, I'd say that they were a bit on the smallish side - forgivable, given the fantastic flavor. The cheesy bread was tasty, though perhaps a bit redundant.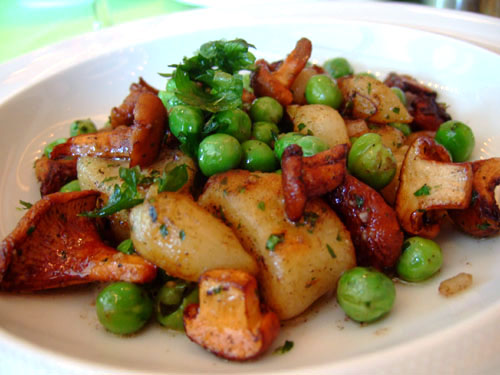 Parsnip Gnocchi and Chanterelles
Chardonnay, Rusack, Santa Barbara County, California, USA 2005
Sugar Snap Peas, Pearl Onions, Parsley Brown Butter. I actually ordered this dish my first visit to Summit and really liked the dish's bold, intense, flavor. It was a bit of a revelation, as it was the first time I tasted really good gnocchi. Fortunately, the dish was as good as I remembered, and went beautifully with the Chardonnay.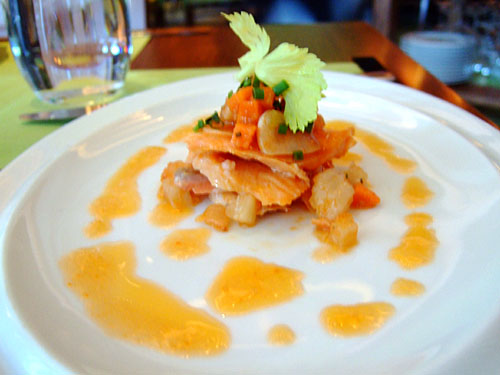 Salmon "Escabèche"
Grüner Veltliner, Loimer, Kamptal, Austria, 2005
Celery Leaves, Spring Vegetable. Escabèche is a dish of poached or fried fish that is marinated in an acidic mixture before serving. I didn't try this, but my dining companion seemed to enjoy it, along with the Grüner Veltliner.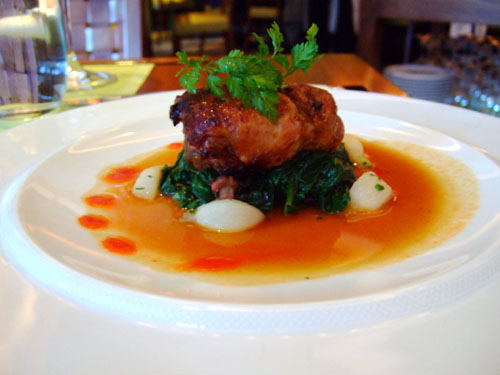 Roast Quail Stuffed with Black Mission Figs and Prosciutto
Dolcetto d'Alba, Luciano Sandrone, Piedmont, Italy, 2005
Spinach, Cinnamon Glazed Turnips, Piquillo Pepper Coulis. Again, this was my coworker's main course, so I didn't get to taste it. I believe he mentioned that it "definitely has some interesting flavors." He liked the wine as well.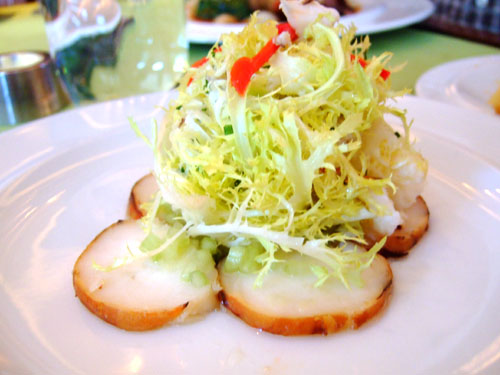 Smoked Lobster Salad
Cinsault / Syrah, Domaine Sainte-Eugénie, Corbières, Languedoc, France, 2006
Frisée, Lime and Cucumber Relish, Sweet Pepper. This was one of the most interesting preparations of lobster I've ever had. When I took my first bite, I seriously thought that they had given me ham by mistake! The taste and texture were definitely more ham than lobster. The paired red went well with the intense smokiness of the dish.
Snow Crab Wings
Riesling, C. von Schubert, Maximin Grünhäuser, Herrenberg, Kabinett, Mosel-Saar-Ruwer, Germany, 2004
Spicy Pears Remoulade. The salad was fairly pedestrian, but I wanted more of the "wings;" I could eat them all day. I really enjoyed the paired Riesling as well, a Maximin Grünhäuser (which I first tasted at
Providence
).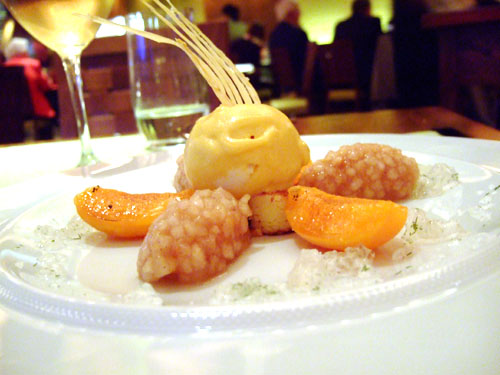 Asian Pear and Fennel Caviar
Aresti, Late Harvest Gewürztraminer, Rio Claro, Chile, 2002
Semolina Pound Cake, Apricot and Saffron Ice Cream. My dining companion's dessert. I got to try a little bit and really liked the interplay between the pound cake and the saffron ice cream. The "caviar" was something I'd never seen before.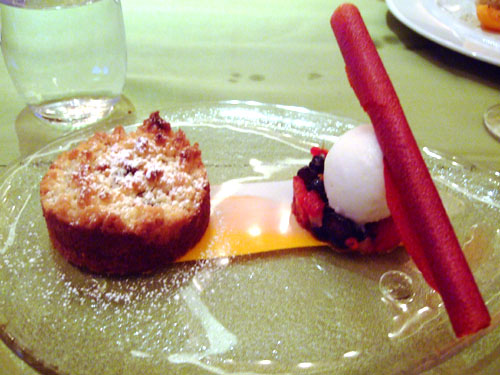 Pistachio Streusel Cake
Aresti, Late Harvest Gewürztraminer, Rio Claro, Chile, 2002
Marinated Wild Berry, Mascarpone Sorbet. The streusel cake was nice, but the standout part of this dessert was the mascarpone sorbet. The fruit roll-up-looking thing really did taste like a fruit roll-up (though not as sticky).
Summit continues to be one of the strongest, most innovative, and most consistent restaurants in the Springs. However, given that my work is largely done in the city, it's a shame that I may never be back.