ParkAve (Stanton, CA)
ParkAve
11200 Beach Blvd, Stanton, CA 90680
714.901.4400
www.parkavedining.com
Sat 06/27/2009, 07:35p-10:00p
In terms of gastronomy, Stanton, CA is somewhat of a culinary wasteland, home to notable Thai eatery
Thai Nakorn
, but not much else. According to Yelp, the City's best restaurant is
Yuki Sushi
, one of those notorious Korean-owned sushi joints that serves up treats such as the "Spicy Lover's Roll," "Hot Night Roll," and the creatively-named "Stanton Roll." Yeah.
As such, you can imagine my surprise when I heard people raving about ParkAve, a relatively new eatery that claims to serve up first-rate New American fare. ParkAve's chef/owner is St. Louis native David Slay, a veteran restaurateur who toque'd with Gerard Vié at the Michelin two-star Les Trois Marches in Versailles and Marc Angel at A. Beauvilliers in Paris, afterwards opening up the lauded La Veranda in Beverly Hills. Thus, I was curious to give ParkAve a try. Is it actually a top-notch restaurant, or have Stantonians (Stantonites? Stantonese?) had their palates dulled to the point that they simply don't know any better?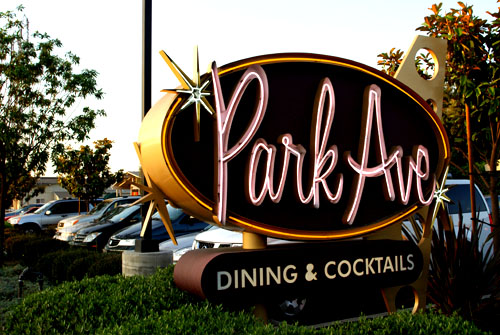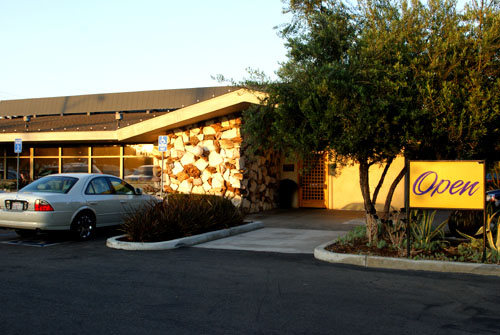 The exterior screams mid-century modern, with a twist of Googie thrown in for good measure. Parking in the attached lot is free and plentiful (ah, the beauty of OC).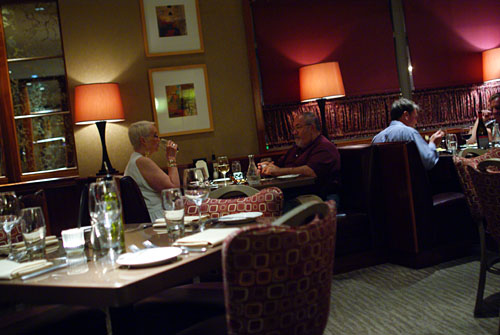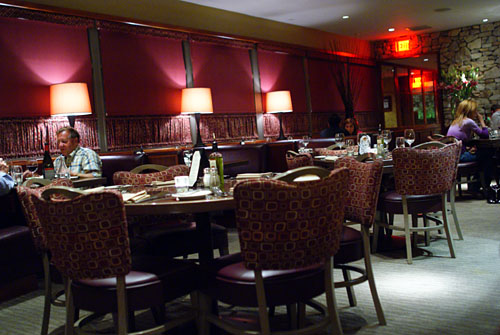 The inside is a bit more staid, and I could've mistaken the dining room for that of a Coco's.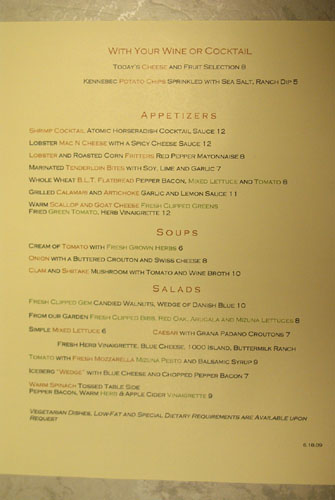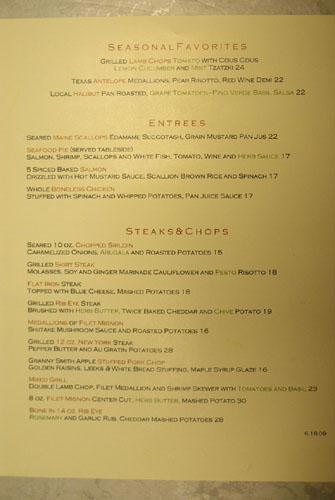 The menu is a straightforward spread of apps, soups, salads, and mains, mostly consisting of creative interpretations of traditional American fare. Click for larger versions.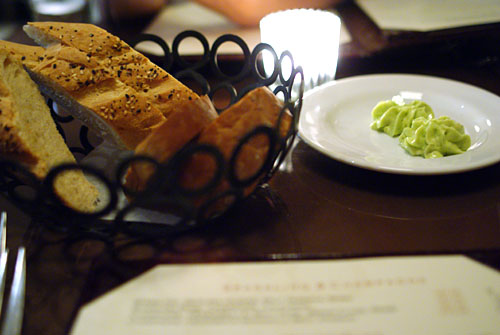 Two types of bread were offered: a soft walnut bread, and a crunchy sesame bread. Pesto butter was addicting.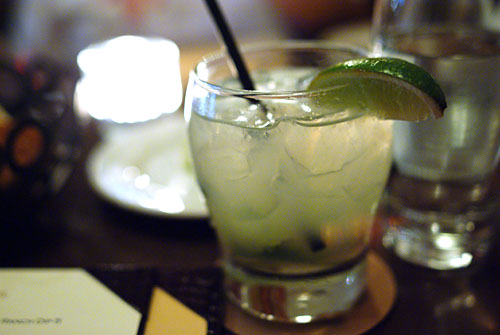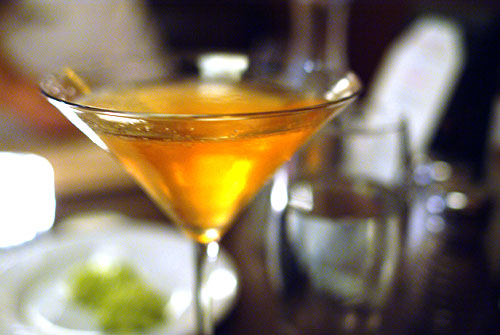 I hadn't had a mojito in a while, so I went with ParkAve's Tommy Bahama Mojito [$8], a decent, but blunt rendition. My dining companion had a Ginger Grant [$9], made with Gin, Fresh Ginger Syrup, Lime and Dash of Bitters; this was a stiff one, and the ginger could've been more apparent.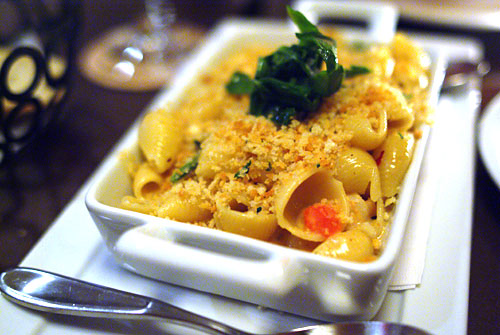 Lobster Mac N Cheese with a Spicy Cheese Sauce [$12.00]
We started with this, a combination of two of my favorite foodstuffs--there was almost no way that this could turn out bad. And it didn't. Initially, all I got was a spicy cheesiness, but the natural sweetness of lobster came in through the finish, while the greens provided a subtle vegetal tang to balance things out. Meanwhile, the breadcrumb topping gave the dish a pleasing crunch that set off the creamy texture of the rest of the course. The best item of the night, one I could eat all day, and an excellent start to the meal.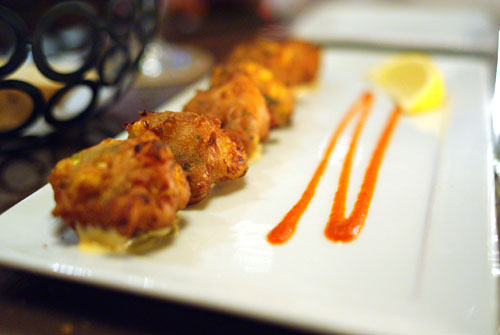 Lobster and Roasted Corn Fritters, Red Pepper Mayonnaise [$8.00]
Next was another lobster course. Here, the sweetness of the corn actually went well with the crustacean's natural sapor, and the Sriracha added a nice spiciness that lightened the dish. Tasty, but the fritters were a bit stingy on the lobster!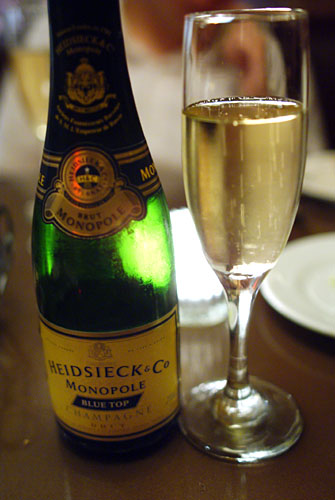 With our cocktails downed, it was time for a sparkler. We ended up with a half-bottle of the Heidsieck Monopole Blue Top Brut [$27], which turned out better than I expected, showing typical Champagne notes, but in a soft, round body with fun bubbles.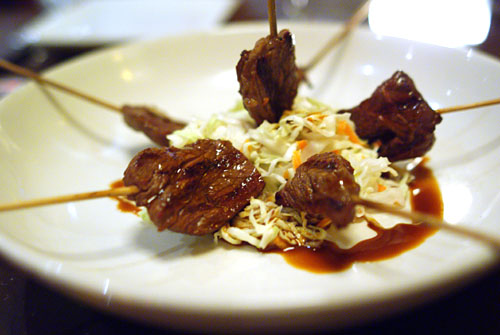 Marinated Tenderloin Bites with Soy, Lime and Garlic [$7.00]
When these arrived on the table, both my dining companion and I thought that they'd be tough, chewy morsels. We were pleasantly surprised, thus, when the beef turned out to be rather tender. Flavor-wise, they were reminiscent of the Korean grilled meat
galbi
, rich with a bit of sweetness countered by the tangy, crisp slaw. Quite nice.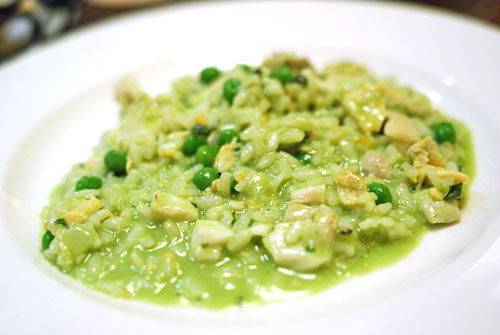 Seafood Risotto, Peas, Pesto [$20.00]
If risotto's on offer, then I pretty much have to order it, hence this course, a special of the night. I'm uncertain as to what type of fish was used here, but I can say that it was quite heavy, oily, and strong-tasting. The use of peas was much appreciated, and along with the pesto, it did do an admirable job in mitigating the gravitas of the fish. Perhaps some citrus or mushroom would've help in balancing things out? All in all, a tasty dish, but one lacking in finesse.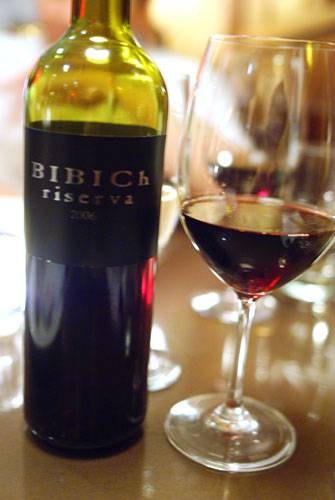 For the meat entrées, a strong red wine was in order. Perusing the wine list, the 2006 Bibich Riserva, Skradin [$40] stood out to me--it was a Croatian wine, and I'd never had Croatian wine before, thus I had to have it. Initially, it was almost Pinot Noir-esque, with a lightness, softness, and peppery attack reminiscent of the varietal. However, as time passed, the wine turned into a more Cabernet-type animal, with strong meaty and smoky flavors coming to the fore. Not bad.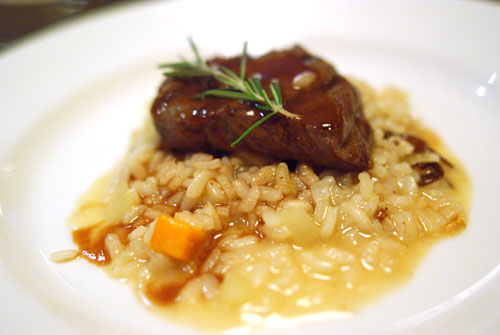 Grilled Skirt Steak, Molasses, Soy and Ginger Marinade, Cauliflower and Pesto Risotto [$18.00]
Unfortunately, the best part of this course was the risotto, which was imbued with a hearty meatiness, and which, according to my dining companion, was almost stew-like. The steak itself was unimpressive, with an almost fishy taste to it that was rather disconcerting. The mushrooms, with their earthiness, were instrumental in balancing things out, but couldn't prevent the beef from tasting a bit institutional.
Texas Antelope Medallions, Pear Risotto, Red Wine Demi [$22.00]
The antelope was better thankfully. I believe this was my first time having it, and though the flesh was a bit chewy, it did have a pleasing sweetness on the attack, leading to a slight gamy, smoky flavor.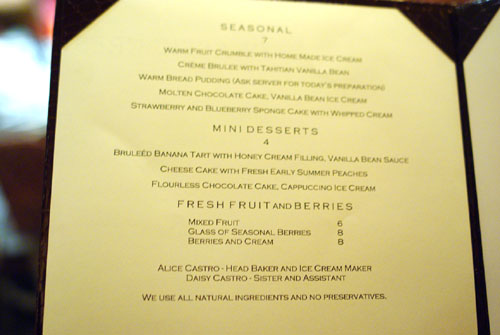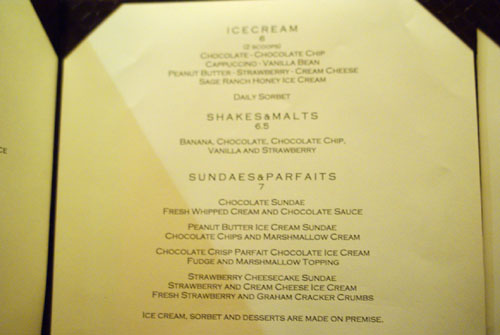 Desserts, made on premise, are an uncomplicated affair. Click for larger versions.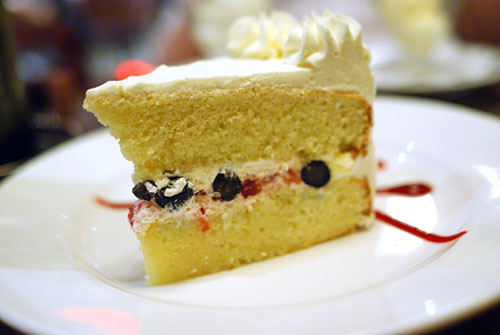 Strawberry and Blueberry Sponge Cake with Whipped Cream [$7.00]
The cake was light and airy as expected, with a delicate sweetness nicely countered by the tanginess of its berry filling.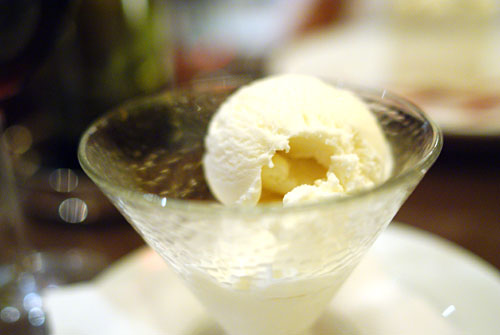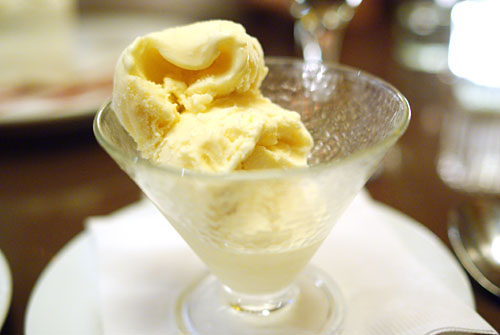 Cream Cheese Ice Cream & Sage Ranch Honey Ice Cream [$6.00]
For what I believe was the first time ever, I actually ordered ice cream for dessert, mostly because the other desserts didn't looking particularly interesting. It turned out to be a great decision. I first sampled the cream cheese ice cream, which I liken to a hybrid between cheesecake and a Danish butter cookie--very good. The honey ice cream was even better; it had a very conventional, almost vanilla taste at first, but the finish was pure, decadent honey. Take a pint to go.
My experience here left me a bit puzzled as to what I'd just gone through. The service at ParkAve left me wanting: plates were taken away before our mains, courses were served unannounced, and the screaming kids were far worse than anything I'd encountered previously (even at
Napa Rose
). It was like eating at Marie Callender's, but with the kitchen actually giving a damn. As for the food, it's mostly competent, with some of it actually quite tasty. But this begs the question:
if ParkAve were located on Melrose Ave, would anyone care?