Kagura (Torrance, CA)
Kagura Restaurant
1652 Cabrillo Ave, Torrance, CA 90501
310.787.0227
www.littletokyorestaurant.com
Sat 11/28/2015, 07:10p-09:20p
After attending a beer tasting over at
Sophie's Place
, we were in need of some food to soak up all the alcohol, and thus found our way to
tonkatsu
specialist Kagura. The restaurant is part of Sotaro Masuda's Teishokuya of Tokyo mini-chain, the company that operates both T.O.T. and Kagura in Little Tokyo (an
izakaya
-esque spot, formerly Joy Mart), as well as the new Kagura in El Segundo (a couple blocks up from
Sausal
). It opened in September 2008 as a
kappo
-style eatery helmed by Chef Hiro Matsushita, but transformed to its current form in early 2010, when Matsushita-san decamped. He was replaced by one Kentaro Masuda, who just happens to be the son of the owner.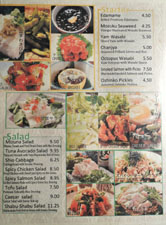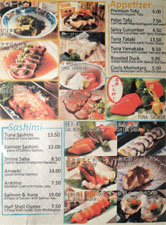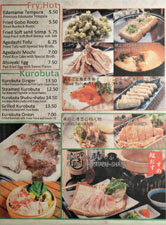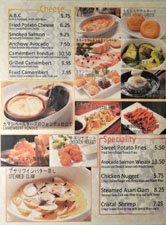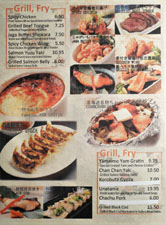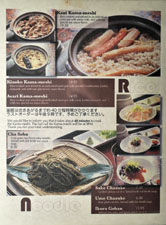 Kagura's menu is vast, with a little bit of everything. Click for larger versions.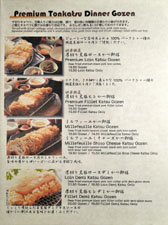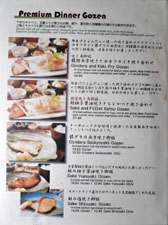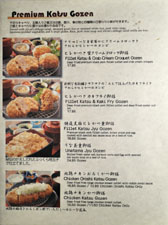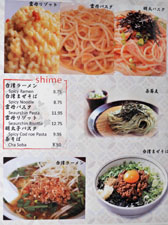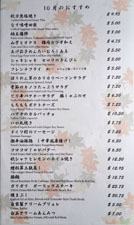 There's a separate menu for
tonkatsu
and specials. Click for larger versions.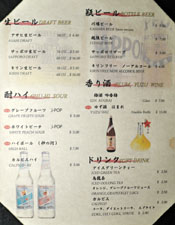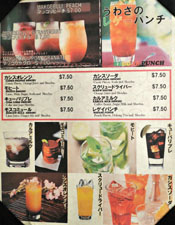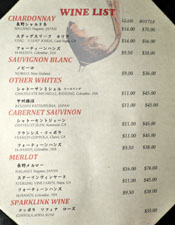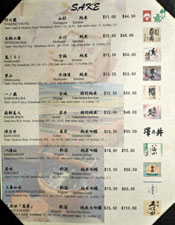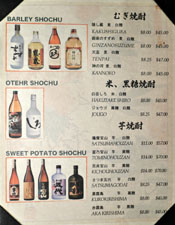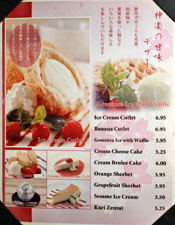 The beverage menu's varied too, with options for beer, cocktails, wine, sake, and shochu. Click for larger versions.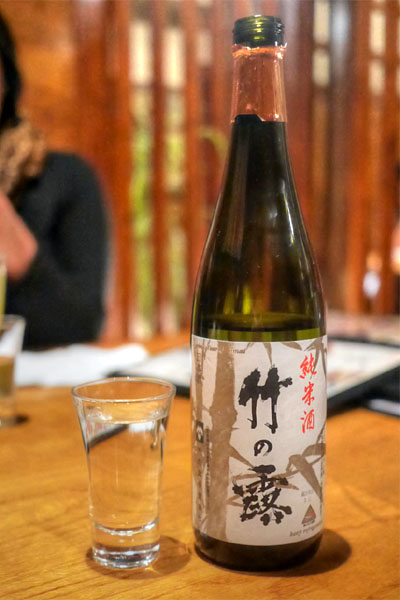 To drink, we had the
Takeno Tsuyu Junmai [$44]
from Yamagata, a pretty prototypical sort of sake: ricey, fragrant, and off-dry on the nose, with a viscous palate loaded with more tropical sweetness and alcoholic heat.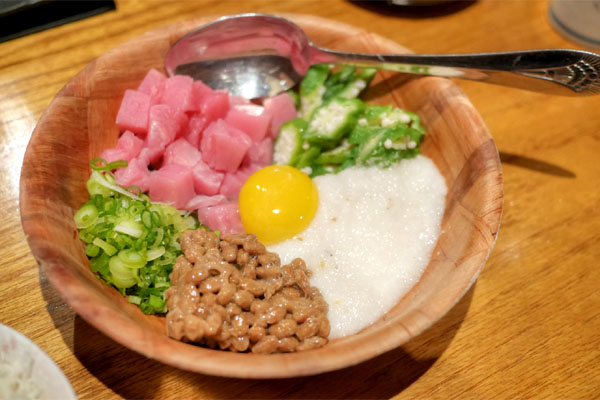 Natto with Okura, Yamaimo Zasai and Tuna [$8.00]
We got started right away with
natto bakudan
, a version that seemingly had the usual squid replaced with tuna. I didn't mind the substitution though, and the resultant dish was all sorts of gooey and funky, with zesty notes from the scallions imparting a necessary lightness to a base of clean, lean fish.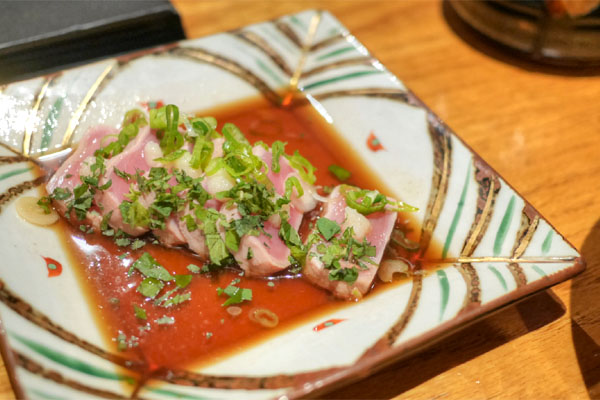 Tuna Tataki [$13.50]
| Seared Tuna with Garlic Ponzu Sauce
Seared tuna was firm and satisfying to the chew, its oceany flavors set off by the tangy ponzu while scallions and cilantro gave up a welcomed brightness.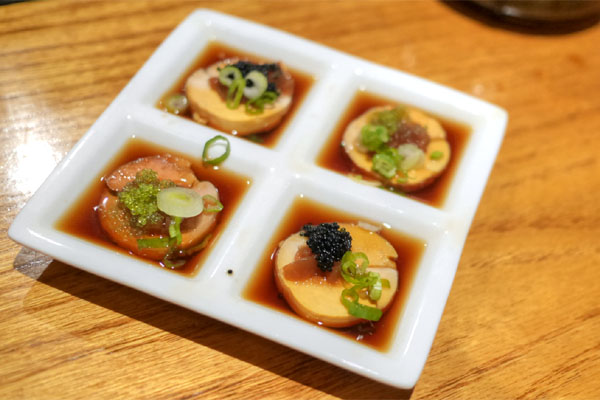 Ankimo [$7.00]
| Monkfish Liver with Ponzu Jelly
Monkfish liver was a proper combination of earthiness and brine, and well-matched to the zip of scallion.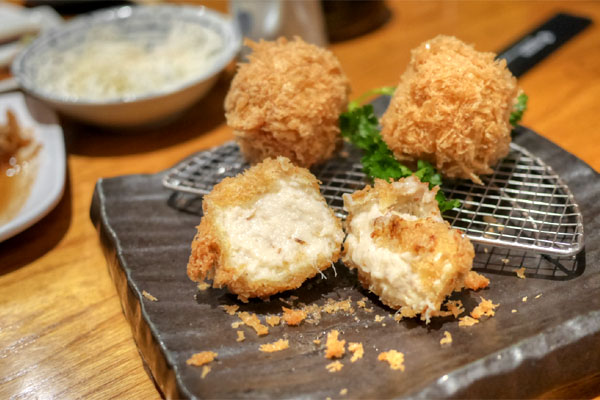 Crab Cream Croquet (3pc) [$9.75]
Kani
croquettes were a standout, coming out super creamy and crab-y, wrapped in delightfully crisp exteriors.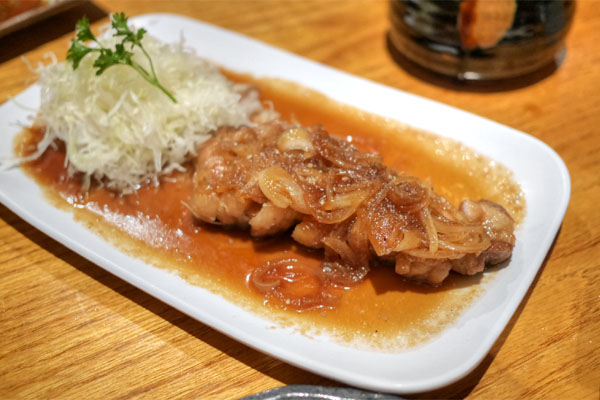 Kurobuta Ginger [$13.50]
| Grilled Premium Kurobuta Pork Garlic Ginger Sauce
The Kurobuta was cooked more than I would've liked, but was still tasty, with the accompanying sauce giving up a nice whisper of sweetness to the dish.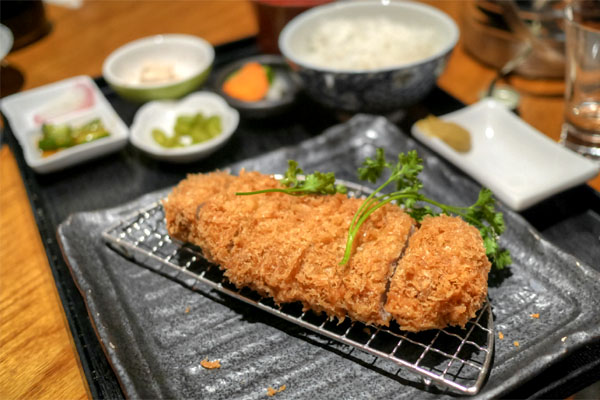 Premium Fillet Katsu Gozen [$19.50]
| Deep fried premium black pork fillet cutlet
Getting into the
katsus
now, the standard filet (
hire
) was a textbook preparation, arriving juicy, crisp on the outside, and with a gratifying savoriness that made me want to go back for more.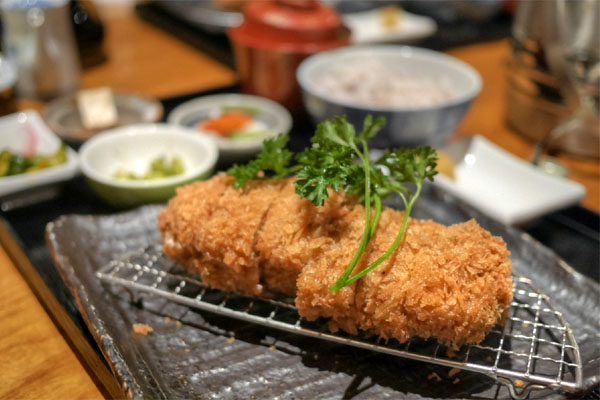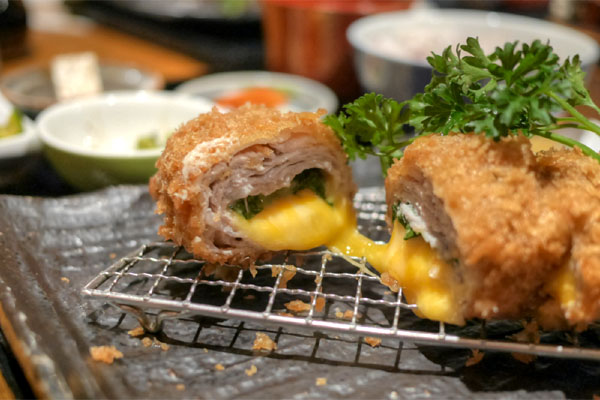 Millefeuille Shiso Cheese Katsu Gozen [$19.50]
| Deep fried multi-layered sliced black pork loin cutlet with shiso leaf and cheese
Fancier was this layered preparation, reminiscent of the examples once served at
Kimukatsu
. I found this lighter and more interesting texturally, while the use of cheese bestowed an additional richness to the pork, offset by the mintiness of shiso.
At this point, my camera actually ran out of batteries (due to some vigorous shooting at the aforementioned beer tasting), so I had to resort to a cell phone, hence the reduced photo quality from here on.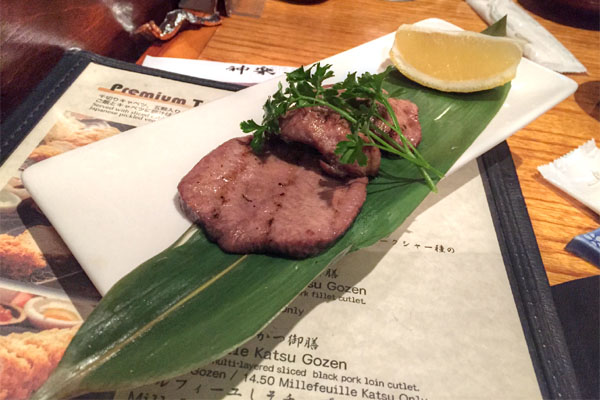 Special Grilled Beef Tongue [$8.25]
| Grilled Beef Tongue Served with Lemon
Tongue had a pleasing balance between beefiness and char, and was supple yet substantial in terms of texture. Even better with a squirt of lemon.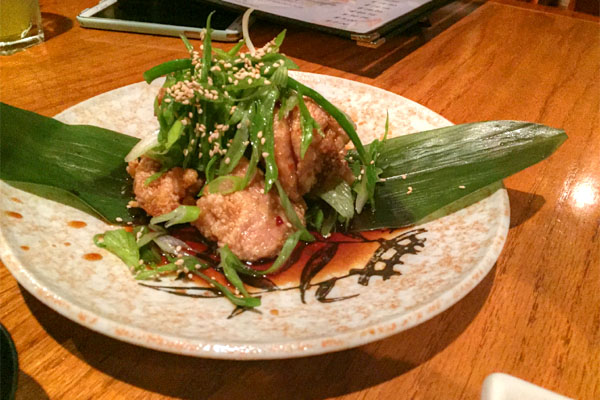 Spicy Chicken [$6.50]
| Fried Chicken with our Special Sweet and Spicy Soy Sauce
The spicy chicken wasn't very spicy at all, but it was tasty, with a robust set of sweet-savory flavors from the included sauce.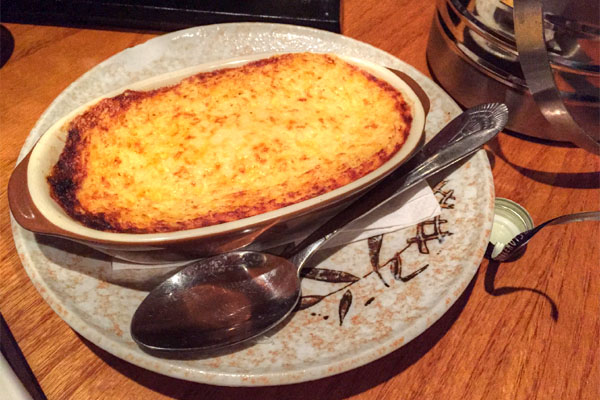 Yamaimo Yam Gratin [$9.75]
| Special Grated Yam and Cheese Gratin
Mountain yam gratin was cheesy indeed, but didn't really show off the mucilaginous consistency that the root veggie's known for. Not bad, though a touch on the sweet side.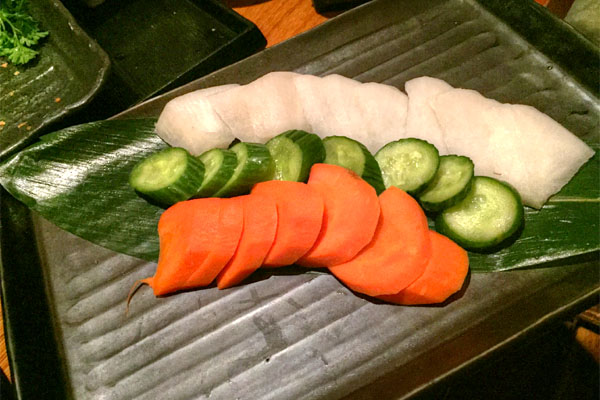 Oshinko Pickles [$4.50]
| Assorted Oshinko Pickles
Pickles were crunchy and slightly sweet, and light on the actual pickle-y qualities (which is sort of what to expect with
oshinko
).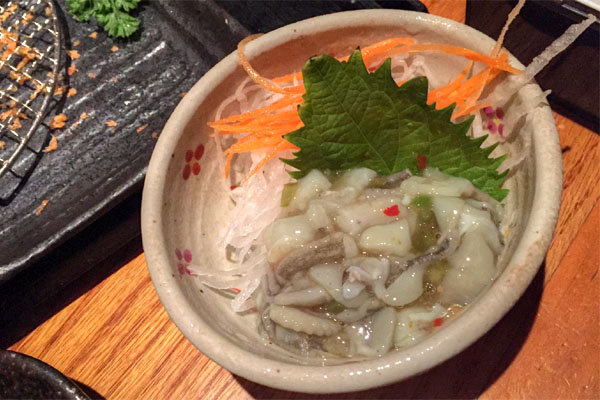 Octopus Wasabi [$5.50]
| Raw Octopus with Wasabi Sauce
Takowasa
brought out some snappy, slimy, salty bits of octopus that were evened out by the heat of wasabi.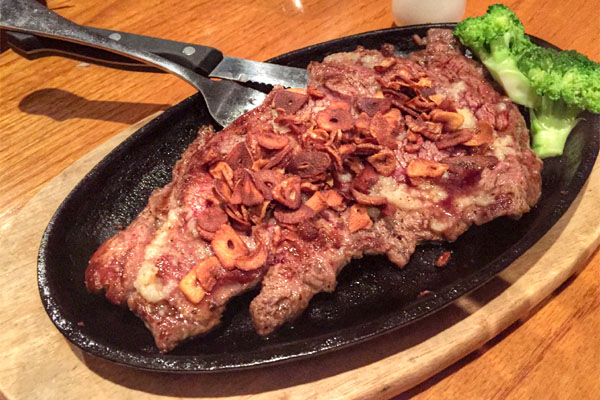 USDA Prime Rib Eye Steak with Garlic Sauce. 8oz [$25.75]
Rib eye wasn't as overcooked as I'd feared, and was teeming with rich flavors of soy and garlic. Tasty, though I would've liked the beef itself to have shined more.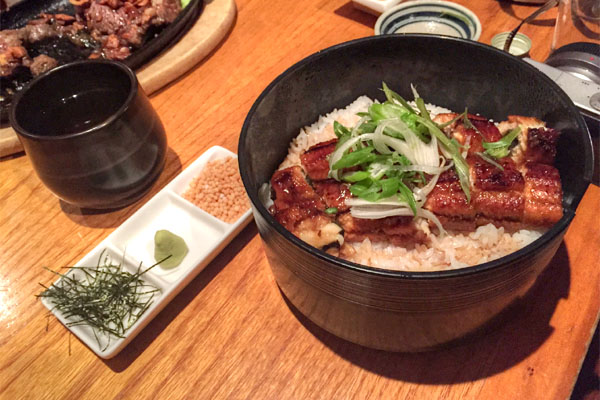 Grilled Eel on Rice, Served with Ochazuke Style Dashi Broth [$30.75]
A
hitsumabushi
preparation of
unadon
really did a wonderful job displaying the sweet, savory flavors of the
unagi
. Comforting, and great just by itself or mixed in with all the various accompaniments.
We were generally pleased with Kagura. The actual
tonkatsu
was definitely up there, and the rest of the dishes made a good showing for themselves for the most part. A solid choice for Japanese in the South Bay, with a lot to explore on the menu.