DTLA Cheese (Los Angeles, CA)
DTLA Cheese + Kitchen at Grand Central Market
317 S Broadway, Los Angeles, CA 90013
213.290.3060
www.dtlacheese.com
Sat 02/06/2016, 02:45p-04:45p

My latest visit to GCM brought me to a place that'd been on my list for a while: DTLA Cheese, a
fromagerie
-slash-food stall that opened back in December 2013. It's the brainchild of Lydia and Marnie Clarke, the sisters behind Cheese Cave in Claremont and the grandchildren of Harold Stueve, one of the founders of Alta Dena Dairy (their mother was Donna Clarke). For DTLA Cheese, they've partnered up with Reed Herrick, who serves as Executive Chef and happens to be Lydia's beau.
About the Chef
: Herrick began his restaurant career at age 12 when he started working as a dishwasher and busboy in his hometown of Minneapolis. By age 15, he was spending days on the line at Original Pancake House and nights at a pizzeria, and later took a position at a local multi-concept restaurant group. When he was 19, he decided to move to San Francisco, where he stayed for three years and attended art school. Herrick cooked professionally at a jazz club the whole time, and soon decided to transition to culinary school, which led to a position at Real Restaurants (the group that owned Mustards Grill and Tra Vigne in Napa).
In 2000, the Chef returned to Minneapolis to work at Café Un Deux Trois, but moved to NorCal after Cindy Pawlcyn offered him the head chef position at Mustards. However, he ended up at Pawlcyn's Miramonte in St. Helena instead, which had opened in May 2001. He stayed there for a year, then went to work at Michael Gyetvan's Azzurro Pizzeria. In 2008, Herrick debuted Norman Rose Tavern (also with Gyetvan), and during this period, met and fell in love with Lydia Clarke, who was living in Napa at the time. Not long after, Clarke moved down to Claremont to open Cheese Cave, which bowed in June 2010, and her new boyfriend soon followed. Along with Marnie, the two built up the store over a period of years before jumping at the opportunity to set up shop at GCM.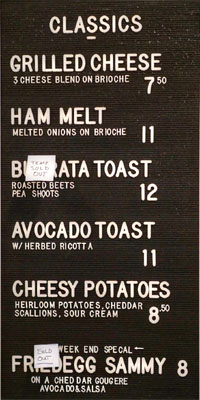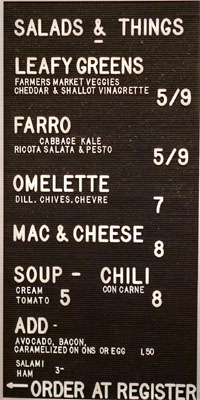 As for the menu, we get, unsurprisingly, a small variety of cheese-centric dishes. Click for larger versions.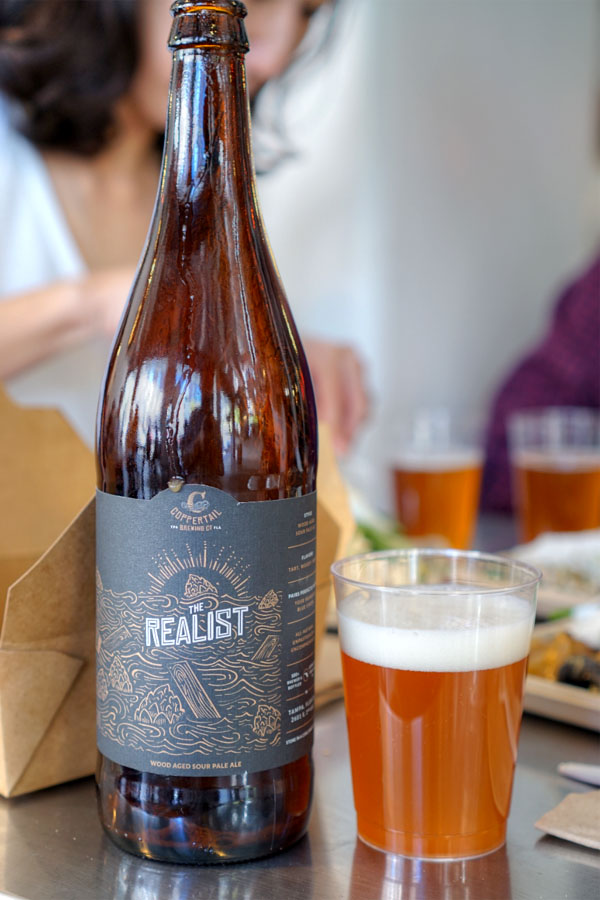 Drink-wise, we got things going with a bottle of the
2015 Coppertail The Realist
, a birch-aged sour pale ale. Think woody and spice-driven to the smell, with fruity notes throughout. On the palate I got tart citrus with that birch coming in on the finish.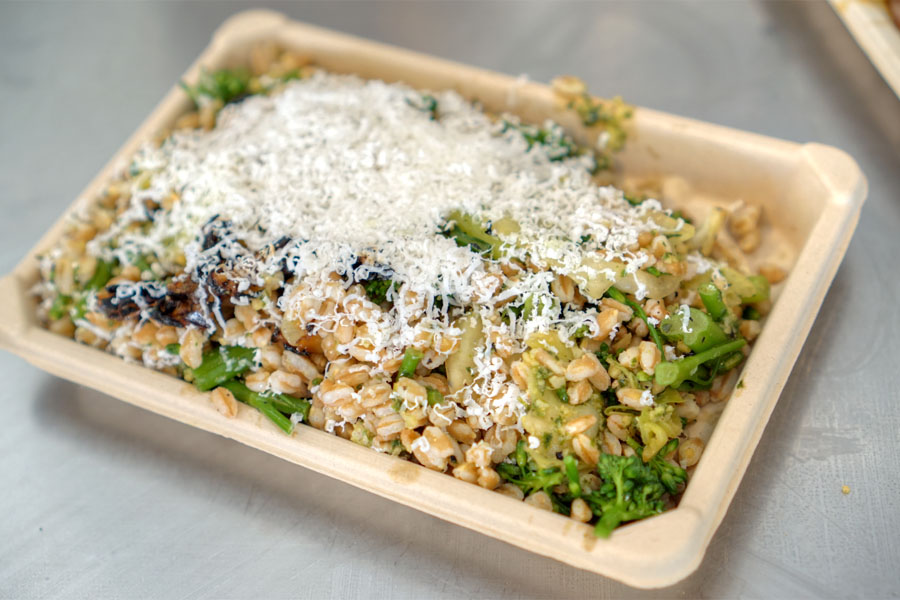 Farro [$5.00]
| Cabbage, Kale, Ricotta Salata & Pesto
Farro was light and nutty, making for a contrast to the bitterness of the cabbage and kale while dried ricotta added a pinch of salt. Great bit of brightness from the pesto peeking through as well.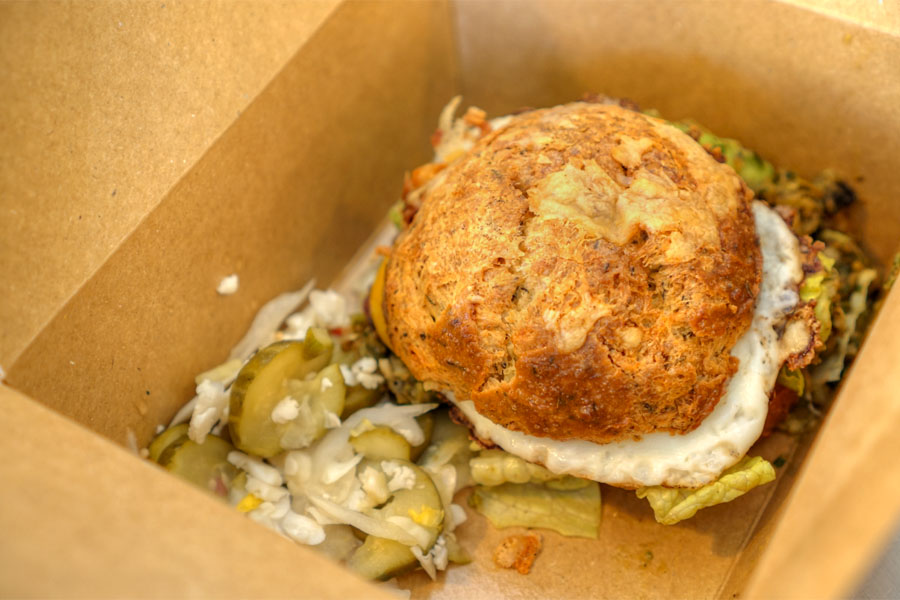 Fried Egg Sammy [$8.00]
| on a Cheddar Gougere, Avocado & Salsa
A gougère bun ate soft, airy, and properly cheesy, meshing well with the fried egg while salsa and pickles gave piquancy and crunch. A weekend-only special.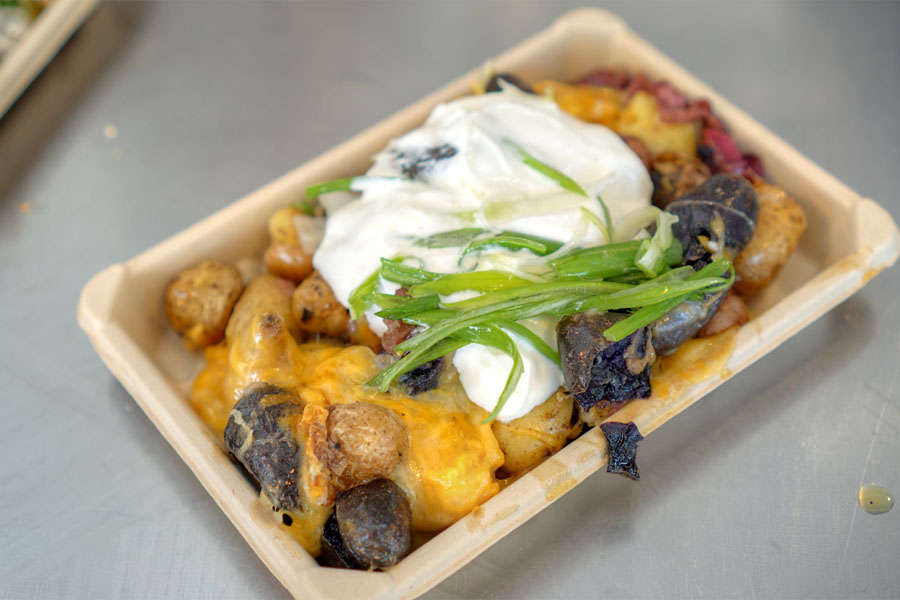 Cheesy Potatoes [$8.50]
| Heirloom Potatoes, Cheddar, Scallions, Sour Cream
"Cheesy Potatoes" were just that, a classic, cozy pairing lifted by sour cream and the bite of scallion. Baked potato-esque.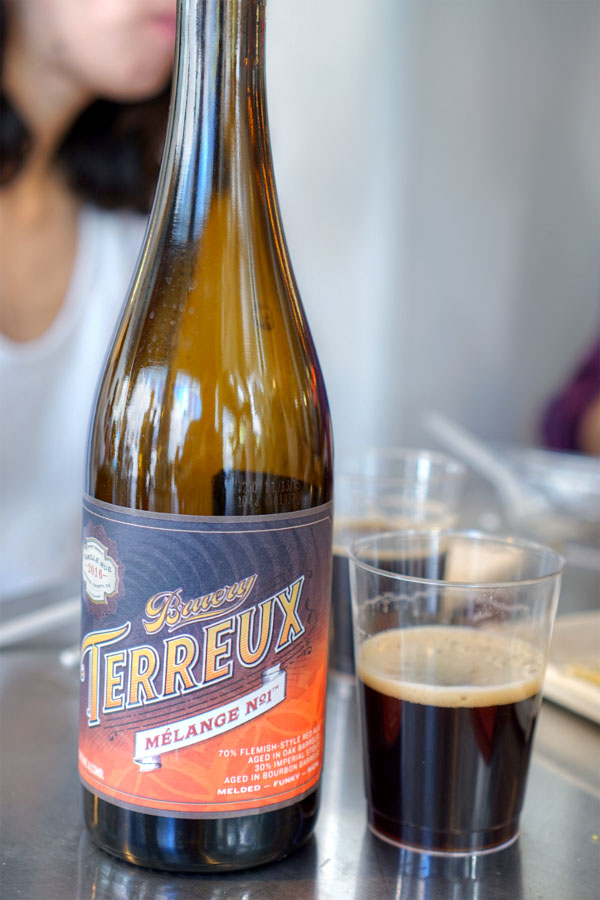 Next to imbibe was the
2016 Bruery Terreux Melange No. 1
, which comprised a blend of Flemish-style red ale aged in oak and imperial stout aged in bourbon barrels. I liked this better than I thought I would. Smelled of tart, vinous notes, with a distinct oakiness. The taste followed, with the Flanders red portion at the forefront, transitioning to boozy, bourbon-y stout notes toward the rear, with lots of lingering dark fruit.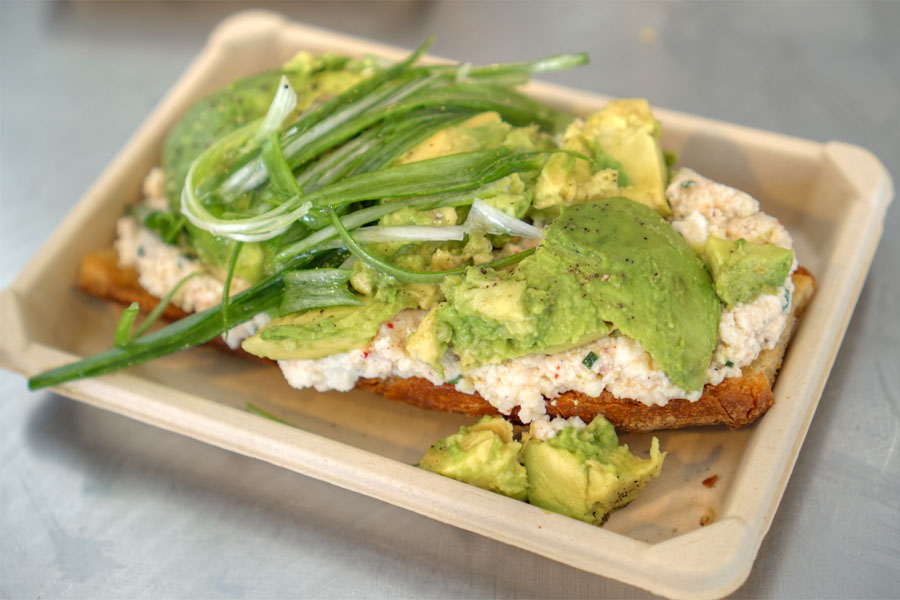 Avocado Toast [$11.00]
| w/ Herbed Ricotta
Crisp, chewy bread served as a base for sweet, creamy avocado while ricotta added even more lushness to the mix. I would've liked a bit more acidity in the dish, though I did appreciate the zesty scallions.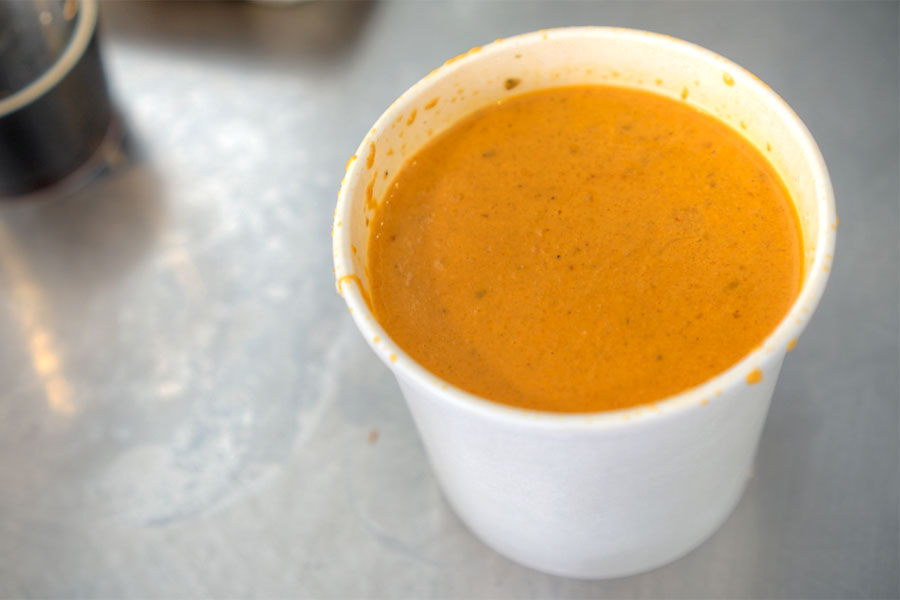 Soup [$5.00]
| Cream Tomato
Tomato soup was on point: all creamy, tangy, and a great dipping sauce for the grilled cheese below.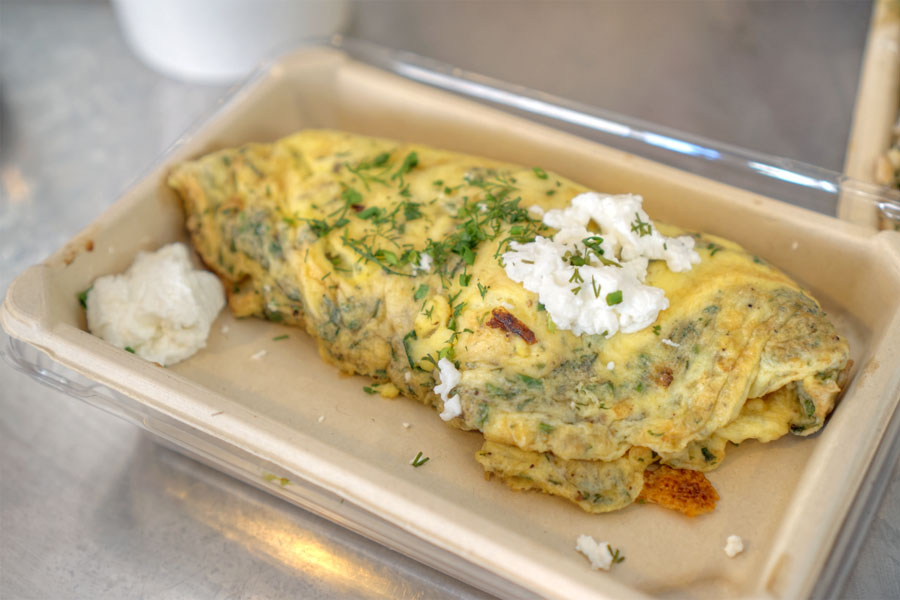 Omelette [$7.00]
| Dill, Chives, Chevre
The omelet showed off a great herbiness from the dill and chives, though the richness of the chèvre called for more brightness, something to perk up the palate.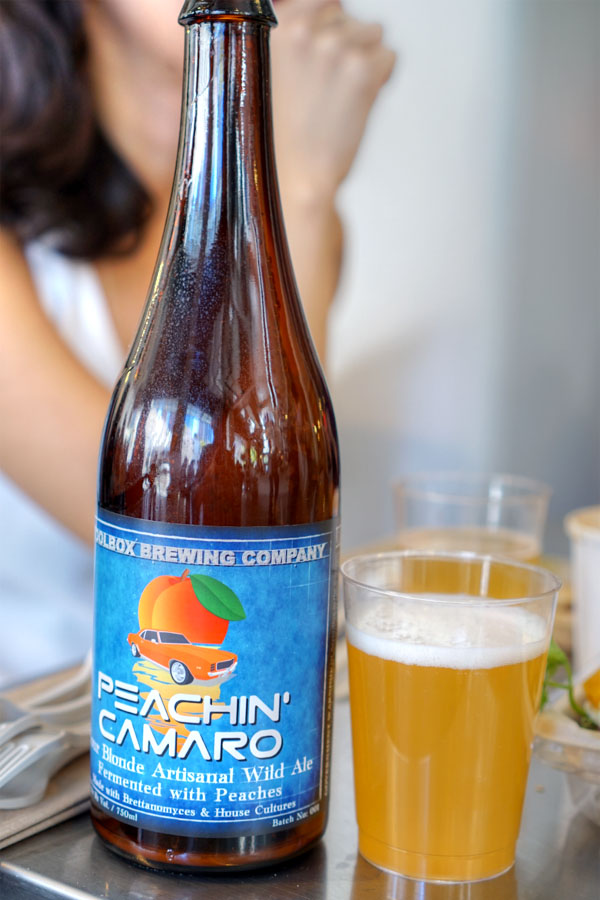 Fruited sour duties were handled by the
2015 Toolbox Peachin' Camaro
, a wild blonde fermented with peaches and
Brettanomyces
. I found this quite tasty, with rich, tart stone fruit balanced by Bretty, musty notes both on the nose and the tongue.
Burrata Toast [$12.00]
| Roasted Beets, Pea Shoots
Burrata arrived soft and stringy, its lusciousness evened out by pea shoots while beets gave up a persistent sweetness.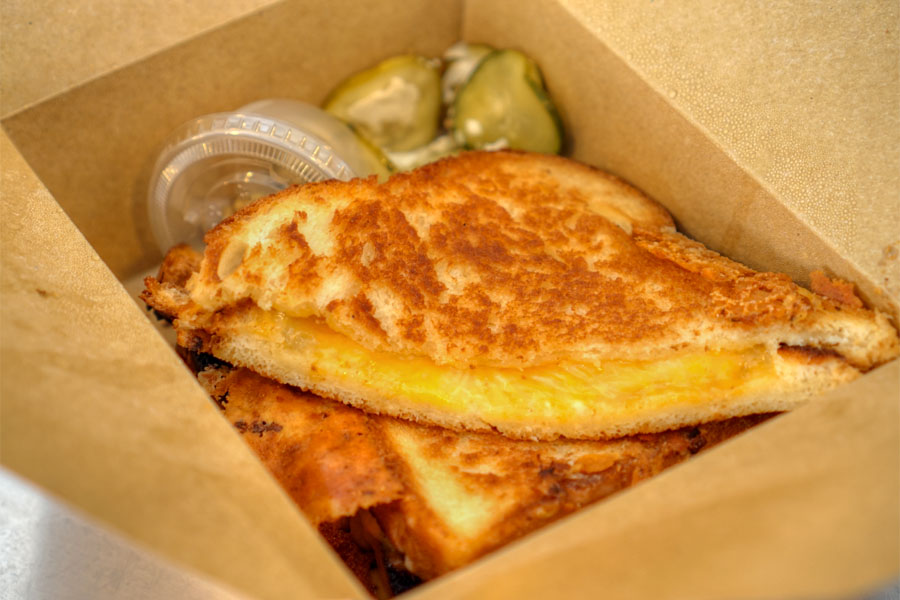 Grilled Cheese [$7.50]
| 3 Cheese Blend on Brioche
A very classic, comforting grilled cheese, with great char, crispness, and some wonderfully cheesy, salty bits.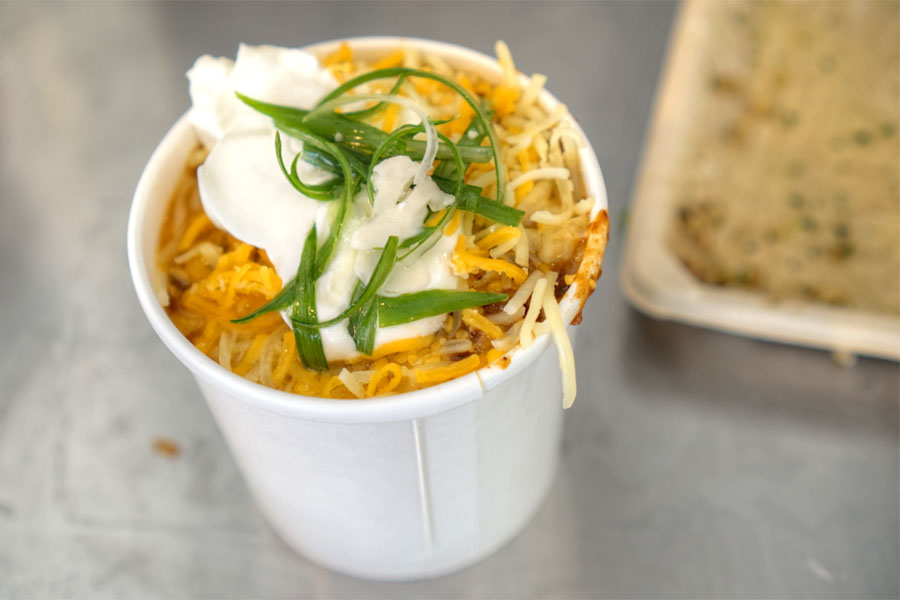 Chili [$8.00]
| Con Carne
The chili also delivered: deeply-spiced, satisfyingly meaty, with just enough beans in there and a bit of lightness from the scallions and sour cream up top.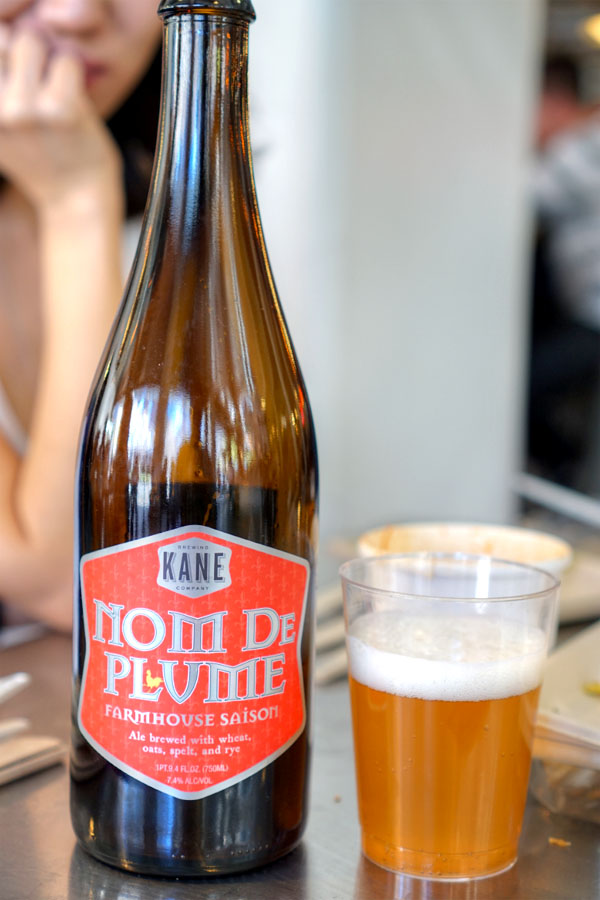 Last to drink came the
2015 Kane Nom De Plume
, a farmhouse saison brewed with wheat, oats, spelt, and rye. The beer turned out to be a very pleasant surprise. I got loads of rich, fruity notes in the aroma, while the taste went spicy and rustic at first, with fruit coming in on the mid palate and the finish showing off a dry, bitter quality.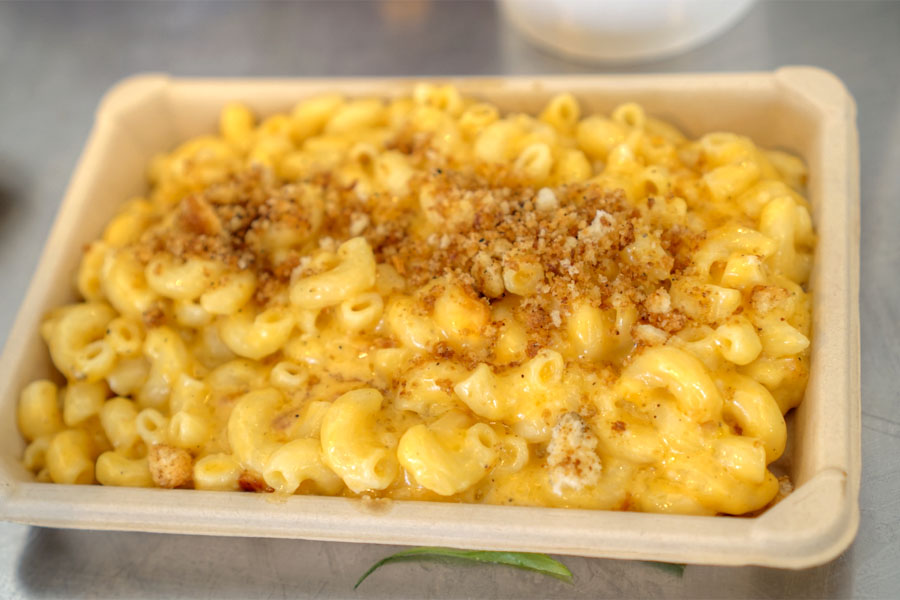 Mac & Cheese [$8.00]
The mac came out legitimately cheesy, with some textural variation from the breadcrumbs. It was a successful, gratifying dish that didn't try to get too fancy, with good results.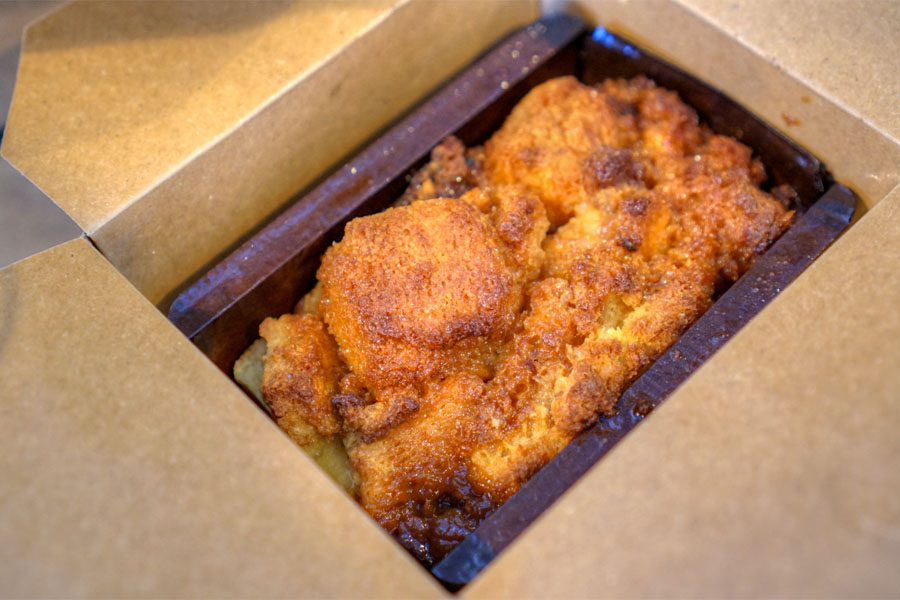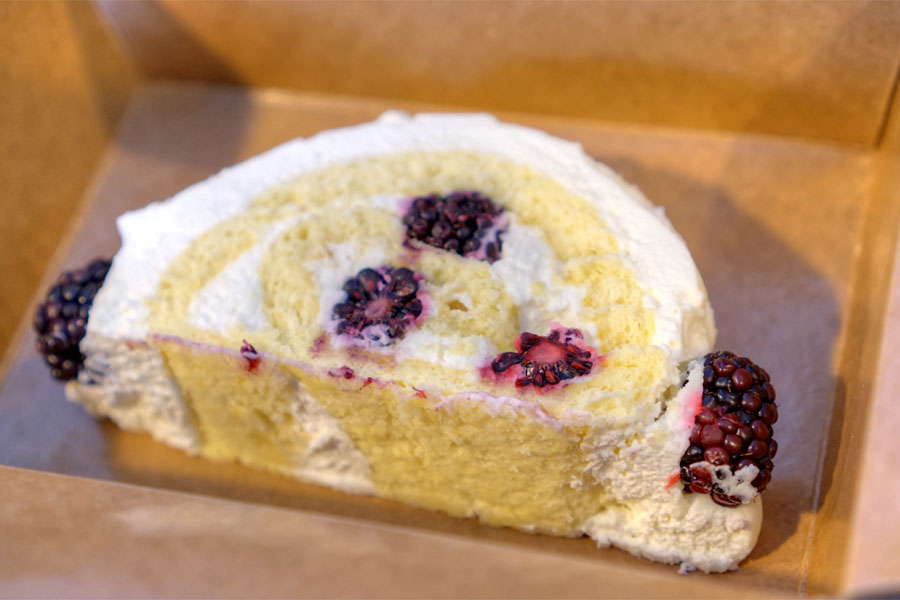 For dessert: a
Salted Caramel Bread Pudding
and a
Seasonal Roulade
from Valerie.
It took me a while to get to DTLA Cheese, but I was glad to finally try the place out. The food hit the mark for the most part, making for another worthwhile addition to Grand Central and another destination for all you turophiles out there.