Cafe Brasil (Los Angeles, CA)
Café Brasil Restaurant
10831 Venice Blvd, Los Angeles, CA 90034
310.837.8957
www.cafe-brasil.com
Wed 03/23/2016, 07:50p-10:30p

My experience with Brazilian cuisine has been pretty limited so far, so I was hoping to expand my horizons a bit with Palms' Cafe Brasil, widely regarded as one of the top
brasileiro
joints in town. It's the work of one Marcelino Filho, a graduate of São Paulo's Senac who was in the hospitality biz in Brazil before immigrating to the US. Here in LA, he worked at The Ivy,
Campanile
, and the Sofitel prior to opening Cafe Brasil in January 1991 with wife Aparecida de Fatima Donvito. The success of the restaurant subsequently allowed the couple to debut a second, fancier location in a strip of Culver City sandwiched between Mar Vista and Del Rey; it's attached to the Villa Brasil Motel, which they also own.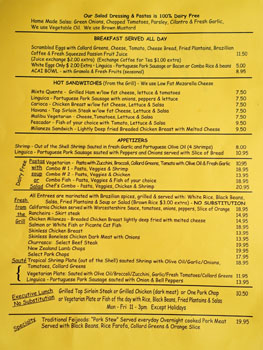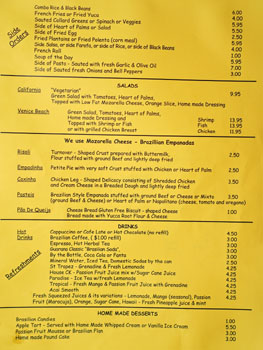 As for the menu, think a straightforward selection of apps, sandwiches, pasta variations, and plates featuring various grilled proteins. Click for larger versions.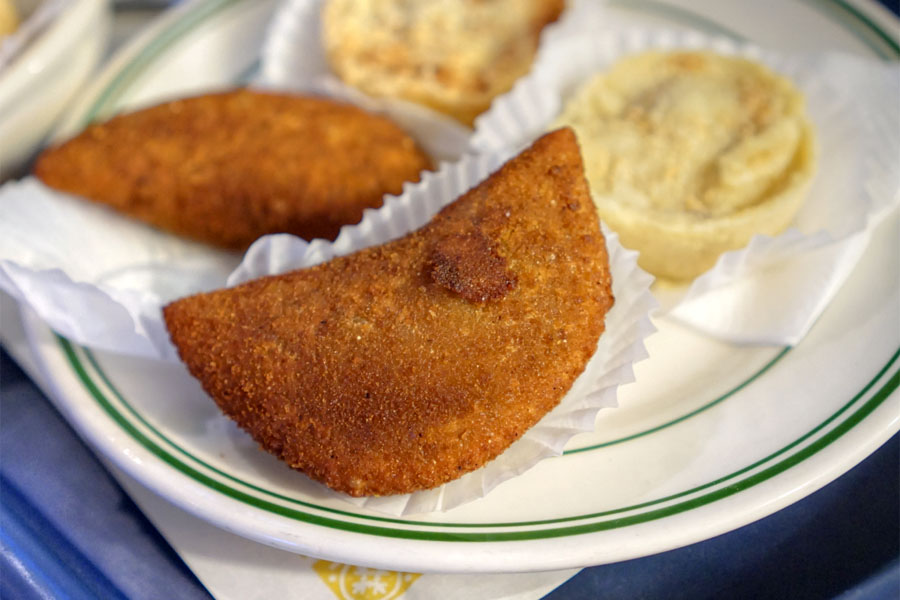 Risoli [$2.50]
| Turnover-Shaped Crust prepared with Buttermilk, Flour stuffed with ground Beef and lightly deep fried
We began with some snacks, so out came the
risólis
--crisp to the bite, though light on the seasoning.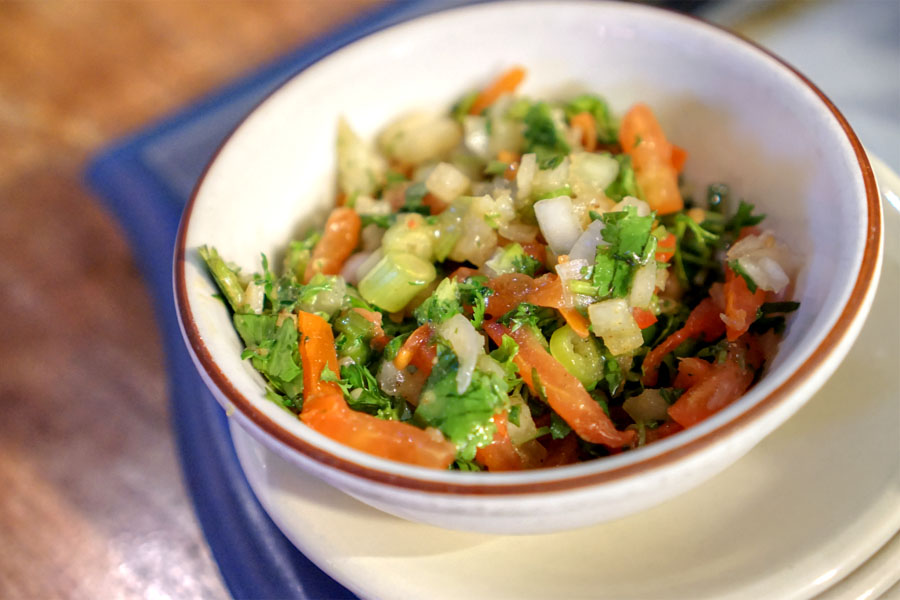 A zesty salsa of green onion, tomato, parsley, cilantro, and garlic was gratis.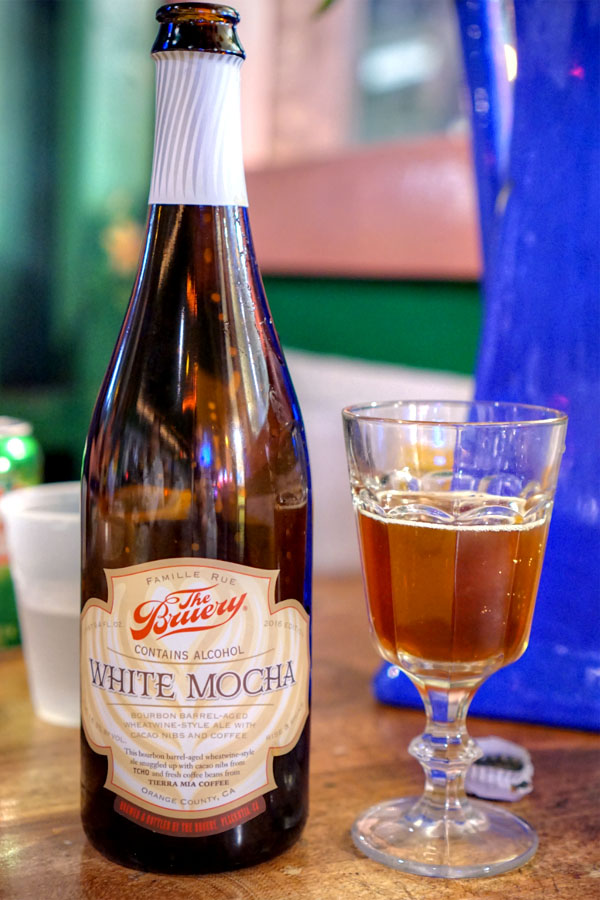 The restaurant has a well-established BYOB policy, so we definitely made sure to bring our own. Up first was the
2016 The Bruery White Mocha
, a bourbon barrel-aged wheatwine with TCHO cacao nibs and Tierra Mia coffee beans. This was a boozy one for sure, smelling of fresh, roasty coffee with a flavor profile that was all about chocolate at first, but with the coffee coming in later, joined by a touch of caramel sweetness.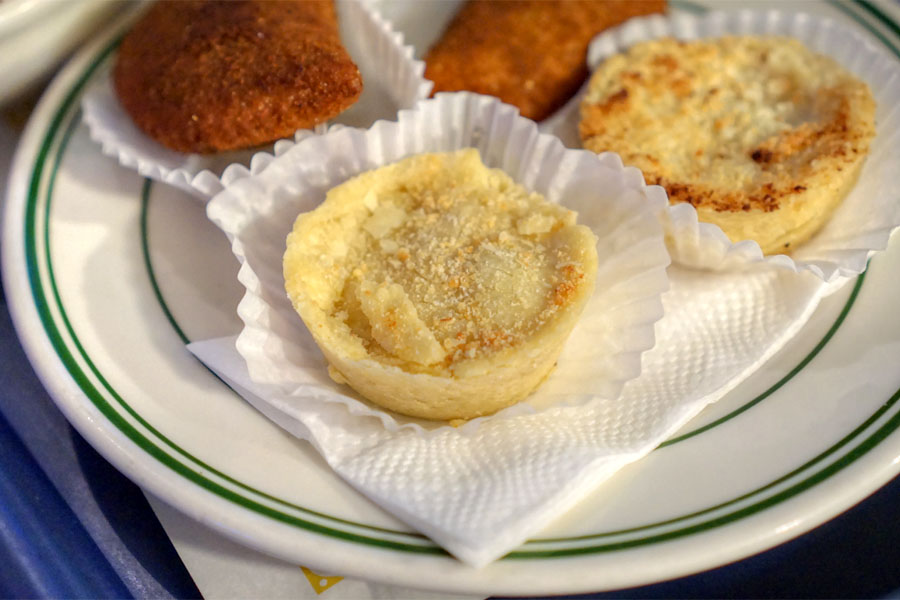 Empadinha [$2.50]
| Petite Pie with very soft Crust stuffed with Chicken or Heart of Palm
Empadas
were dense and crumbly, with a light chicken-y savor to 'em.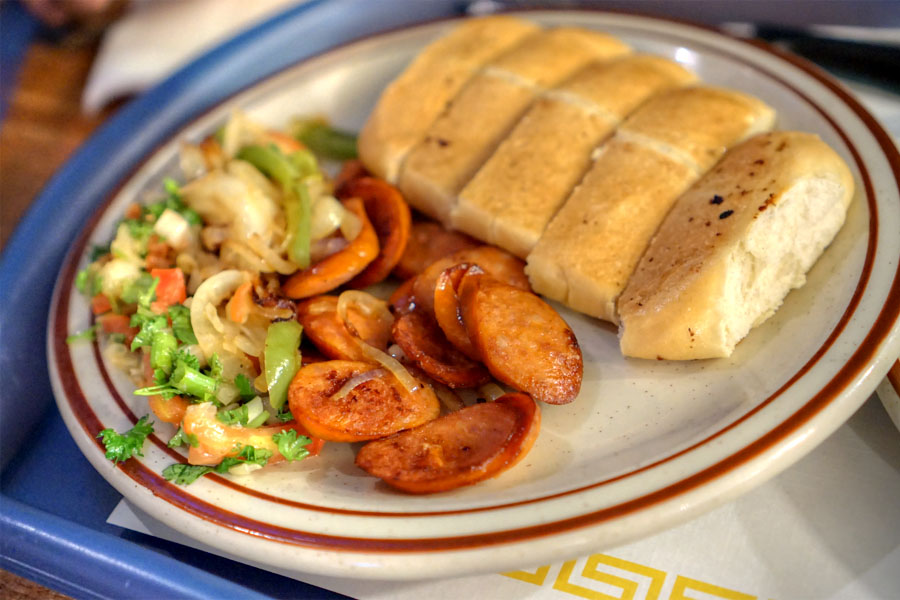 Linguica [$10.95]
| Portuguese Pork Sausage sautéed with Peppers and Onions served with Slice of Bread
Linguiça
was a winner: properly porky, satisfyingly spiced, and well accompanied by the brightness and crunch of the veggies. Nice moderating element from the bread, too.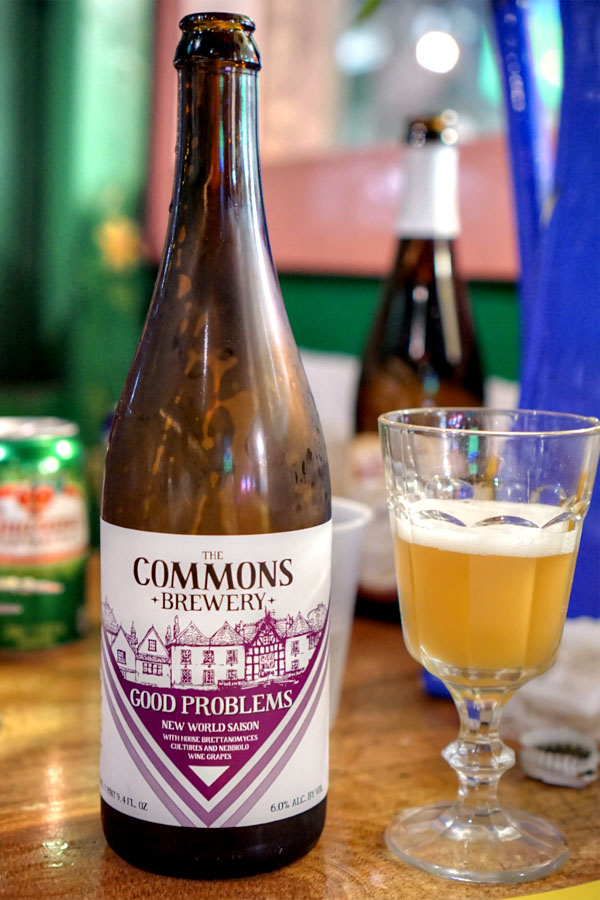 Next to drink was the
2015 The Commons Good Problems
, a saison with Brett and Nebbiolo grapes from Oregon, brewed in collaboration with Modern Times. Smelled of sweet-tart stone fruit, while palate went tarter, Bretty, spicy, and decidedly vinous.
Pão De Queijo [$1.00]
| Biscuit-shaped Cheese Bread made with Yucca Root Flour & Cheese
The popular
pão de queijo
weren't quite as cheesy as I'd hoped for.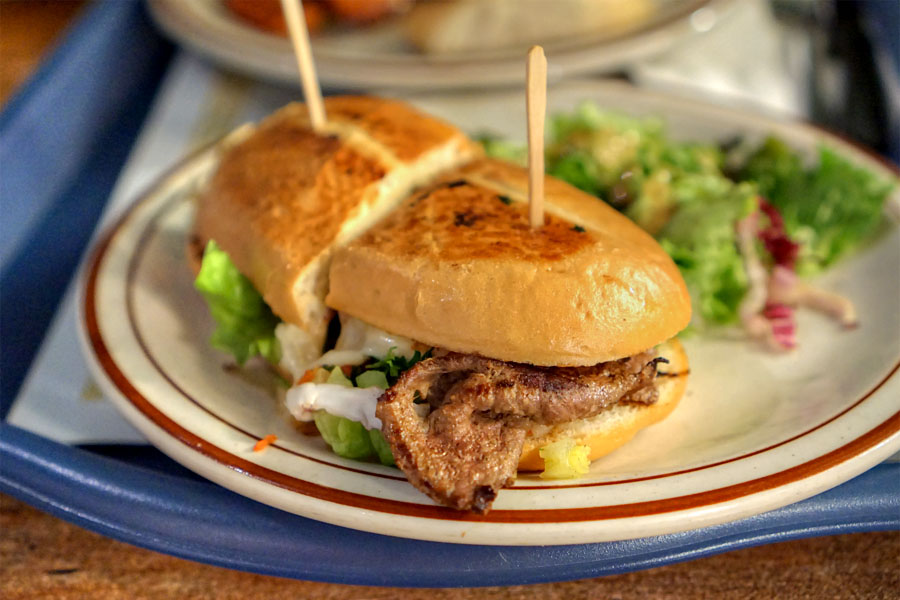 Havana [$7.50]
| Top Sirloin Steak w/low fat Cheese, Lettuce & Salsa
Our sole sandwich hit the mark, with the beef arriving tender, flavorful, and well-matched with the veggies. A cohesive course.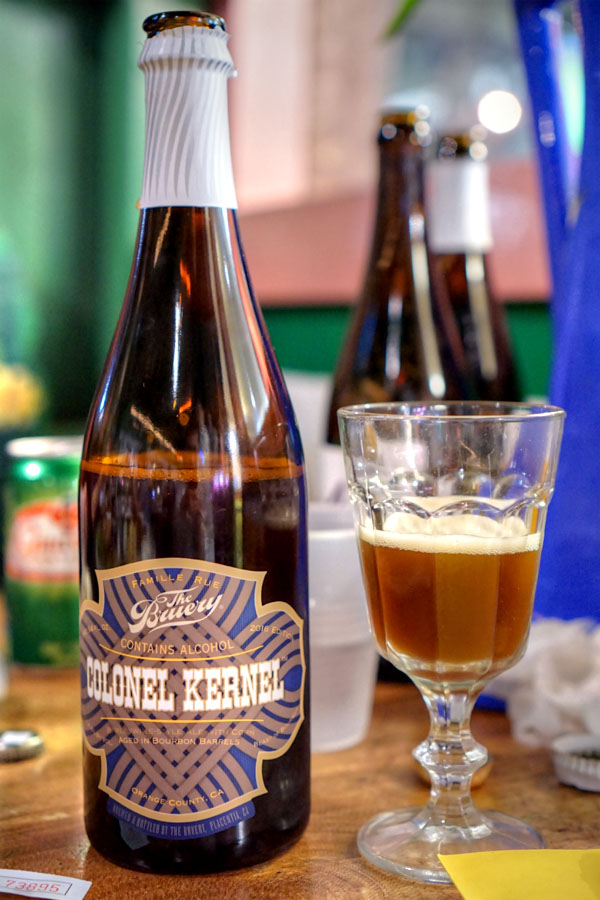 Here was a bourbon barrel-aged barleywine brewed with corn, the
2016 The Bruery Colonel Kernel
. Nose of sweet grain and booze; taste went sweet again, with rich malt and wood creeping in.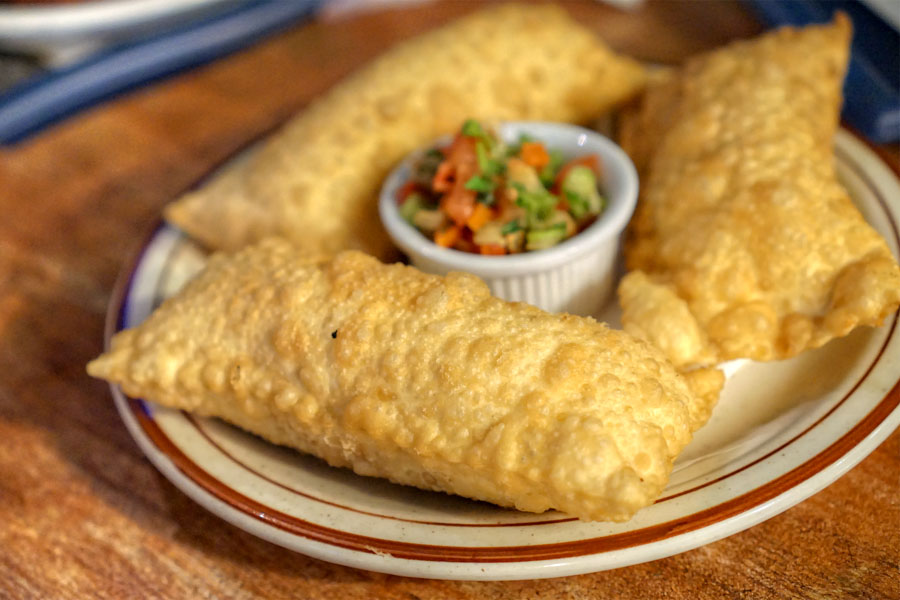 Pasteis [$3.50]
| Brazilian Style Empanada stuffed with ground Beef or Cheese or Mixto (ground Beef & Cheese) or Heart of Palm or Napolitano (cheese, tomato and oregano)
The
pastéis
were my favorite of the snacks: light and crisp, with a gratifying marriage of cheese and beef within.
Chicken Milaneza [$14.95]
| Breaded Chicken Breast lightly deep fried with melted cheese
The milanesa was another favorite, the pounded breast coming out crispy and juicy, with a deep savor that matched swimmingly with the cheese. Great counterpoint from the salsa, too.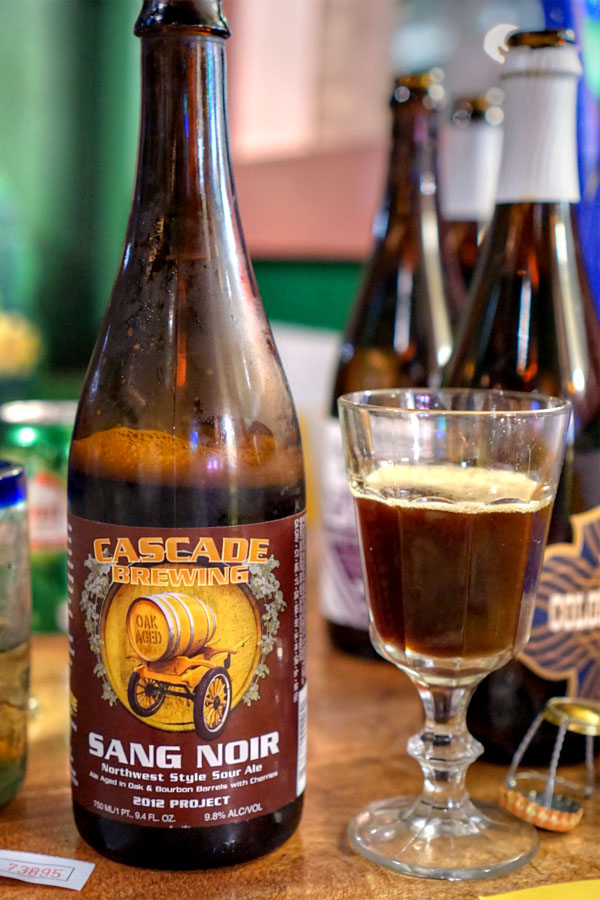 Our lone sour of the night was the
2012 Cascade Sang Noir
, a blend of red ales aged in oak bourbon barrels for a year, then aged an additional six months with Bing and sour cherries. I got aromas of dark, tart cherry and oaky bourbon; in terms of taste, think more dark, puckering flavors, with acidic cherry and balsamic notes throughout.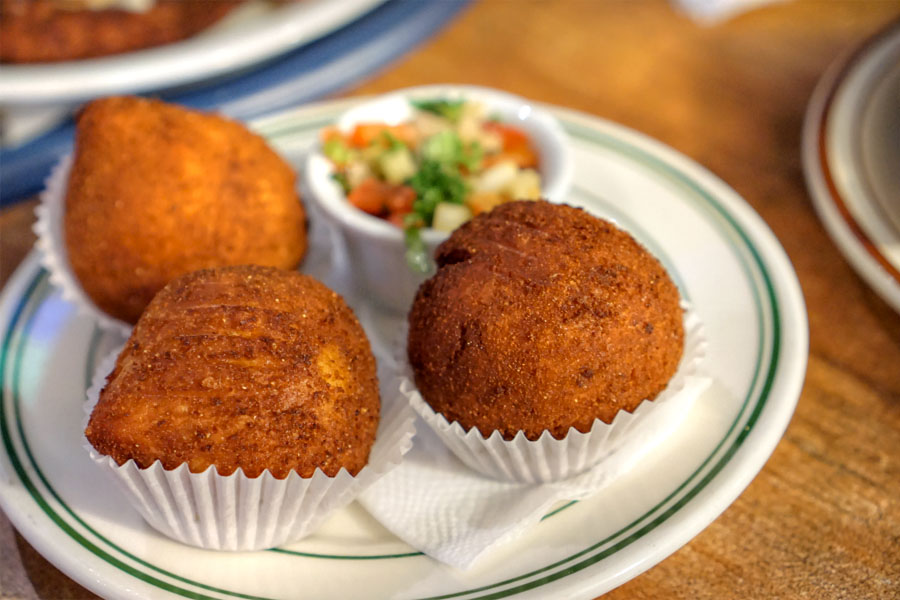 Coxinha [$3.50]
| Chicken Leg-Shaped Delicacy consisting of Shredded Chicken and Cream Cheese in a Breaded Dough and lightly deep fried
Coxinha
showed off thin, crisp exteriors, while their insides were decidedly creamy, with a lightly-herbed, chicken-y savor.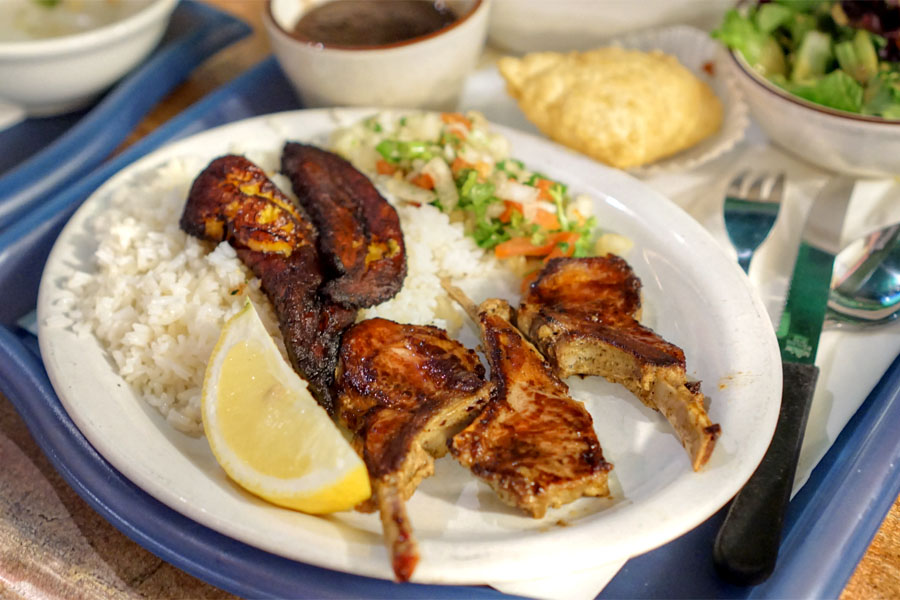 New Zealand Lamb Chops [$19.95]
Lamb chops were reasonably tender, with a rich, slightly gamy, unmistakably lamb-y goodness to 'em.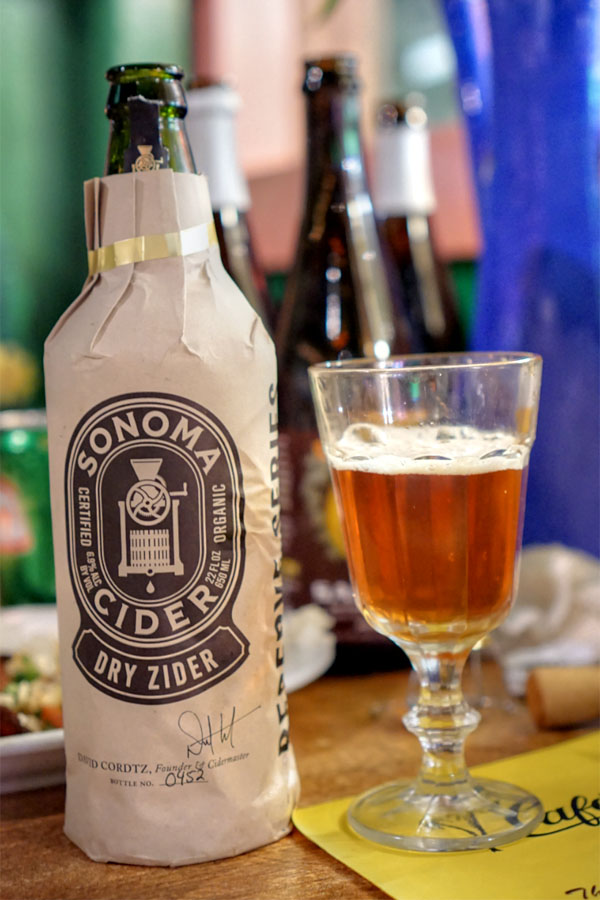 We also sampled a cider tonight, the
Sonoma Dry Zider
, aged seven months in American oak barrels that formerly held Zinfandel. In terms of aroma, I didn't get too much besides a mild apple tartness. The palate was more interesting, with more bright apple of course, but also soft nuances of dark fruit from the grapes.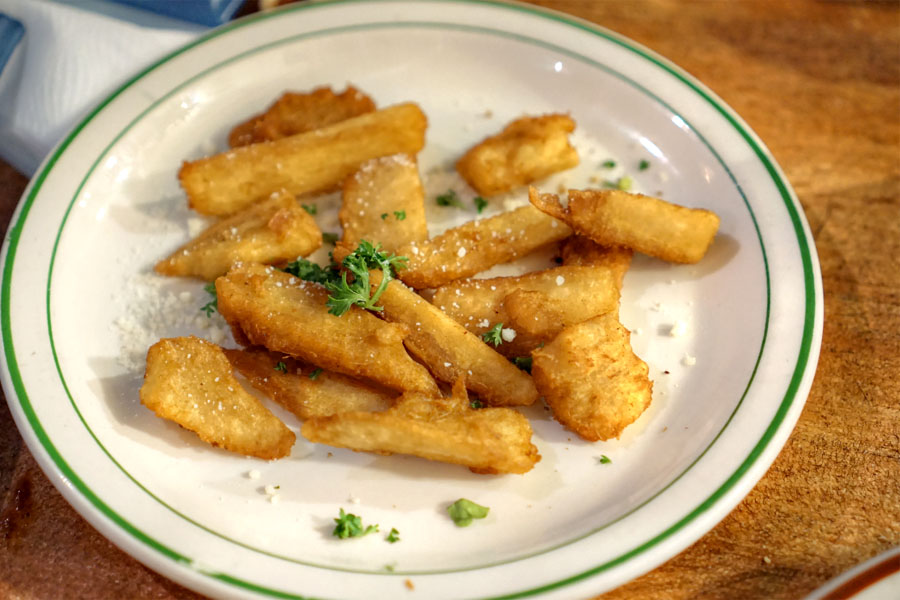 Fried Yuca [$4.00]
Cassava fries were nice--crunchy yet creamy, with a balance of sweet 'n' salty.
Skinless Boneless Chicken Dark Meat with Onions [$13.95]
This next course actually came recommend by the guy behind the counter, and he didn't steer us wrong. The bird came out tender, flavorful, and well-charred, the onions giving up the right amount of zippiness.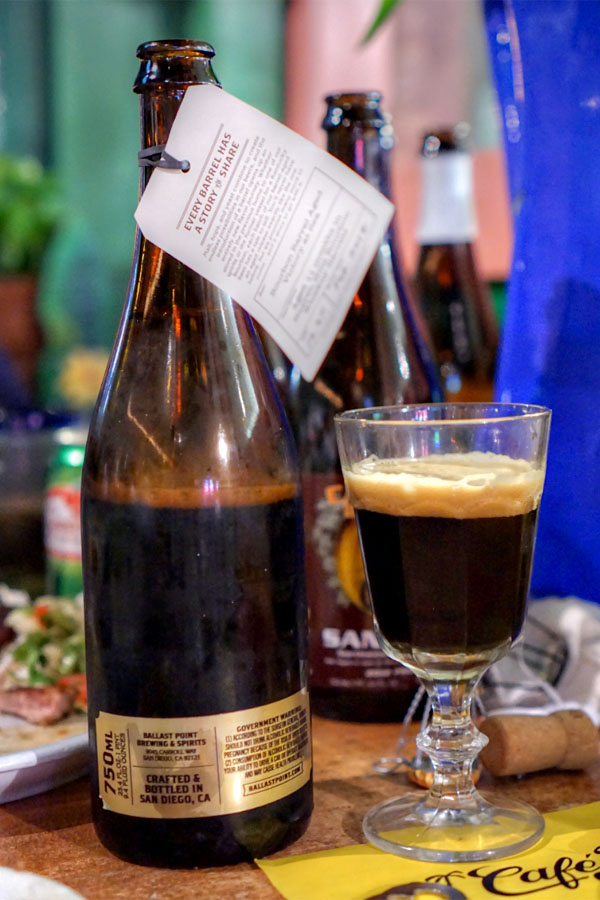 Our final beer was the
2016 Ballast Point Bourbon Barrel Aged Victory at Sea
, an imperial porter aged 11 months in Heaven Hill barrels. I got a nose of rich, sweet malt with lots of cocoa and some nuttiness. Taste-wise, things were sugary, chocolatey, with layers of soft vanilla. A bit brownie-like, actually.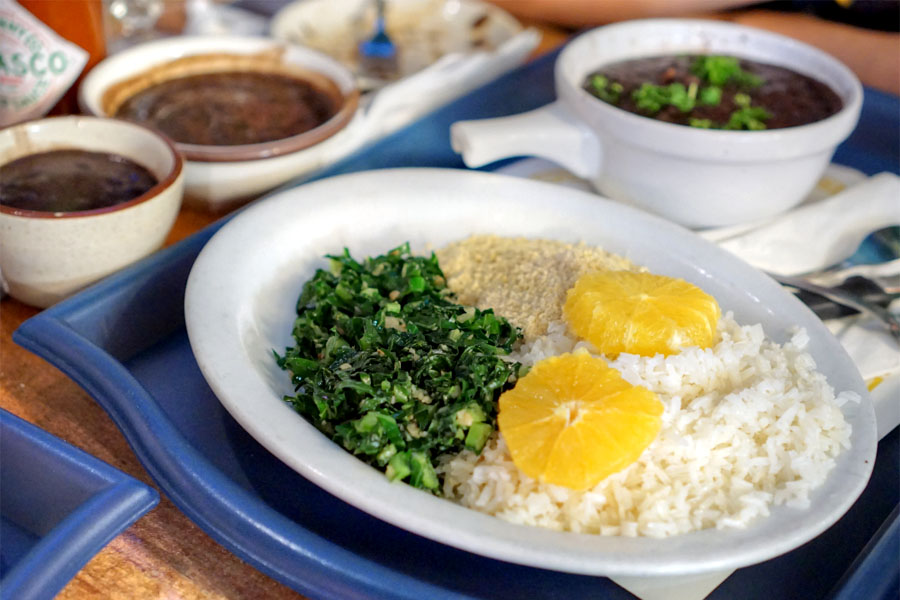 Feijoada [$19.95]
| Overnight cooked Pork Meat Served with Black Beans, Rice Farofa, Collard Greens & Orange Slice
Of course, we had to try the
feijoada
. The pork stew was a homey, hearty dish, teeming with all the deep, meaty flavors you'd expect, joined by the earthiness of black beans while the accompaniments provided a semblance of balance. I was especially fond of the bitterness of the collards.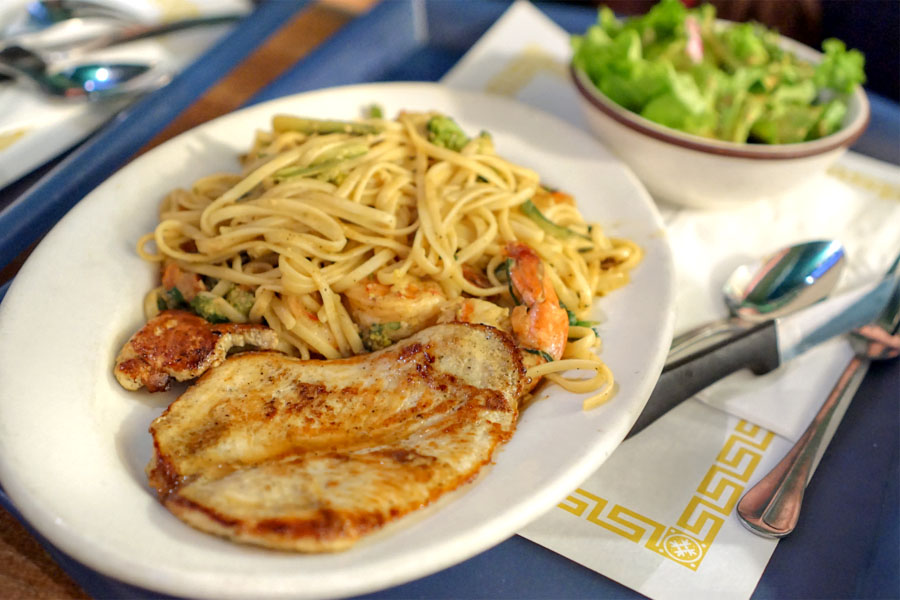 Chef's Combo [$20.95]
| Pasta, Veggies, Chicken & Shrimp
Last up was the pasta, which was cooked a bit softer than I usually prefer, but still did the job. The proteins were the focus for me, both the shrimp and chicken arriving perfectly serviceable.
Having relatively little experience with Brazilian cookery, I wasn't quite sure what to expect coming in here, and even now I'm still a bit uncertain. Save for a few exceptions though, the food was largely tasty, and I found the place a good change of pace overall. Some more exploration of the cuisine is probably called for.