Officine BRERA (Los Angeles, CA)
Officine Brera Restaurant
1331 E 6th St, Los Angeles, CA 90021
213.553.8006
www.officinebrera.com
Sat 02/20/2016, 07:15p-10:00p
The Factory Kitchen
is no doubt one of the more important Arts District debuts of the last couple years, making waves in the area for its trattoria-inspired cuisine. The team behind that restaurant--Matteo Ferdinandi and Angelo Auriana--just dropped their newest project on us: Officine Brera, which finally opened on February 5th after a series of delays (it was conceptualized in 2012 and originally slated for March 2015). Named after the Brera district of Milan, Officine focuses on cooking inspired by the
cucina povera
("poor kitchen") of northern Italy, where the two partners grew up, and manning the stoves on a day-to-day basis is Chef de Cuisine Mirko Paderno, whom we most recently saw at Oliverio in Beverly Hills.
About the Chef
: Born in Italy and raised in Milan, Paderno found his interest in cooking after attending the Scuola Professionale Cesare Ritz in Merano. After graduating, he cooked under Sergio Mei at the Four Seasons in his hometown, then worked briefly in Germany before moving to LA in 1999. He was recruited by Piero Selvaggio to be the Executive Chef at Primi, but soon transferred over to
Valentino
, where he was sous under none other than Auriana for two years. By the start of 2002, Paderno had taken over the kitchens at Celestino
Drago
's eponymous steakhouse in West Hollywood, and would follow that up with stints at Agostino Sciandri's Ago and Trio Ristorante in San Marino.
He vacated Trio in 2003 to join the team at Dolce Enoteca, that celebrity hotspot owned by Ashton Kutcher and others of his ilk. During this period, he even appear on MTV's
Newlyweds
, teaching Jessica Simpson how to make lobster ravioli, but left the restaurant in September 2005. From Dolce, Paderno teamed up with the people behind Koi to open Bridge in WeHo in 2006 (now Bagatelle), but was out by December. Next was a year spent at Stefano Ongaro's All' Angelo (
L'Assiette
these days). In 2008, Paderno worked on the menu of Seven Bar Lounge in Downtown, then helped open Cecconi's in West Hollywood, but had departed by July 2009.
Following, he was slated to take the reins at Sciandri's Caffe Roma, but pulled out of the deal, instead choosing to transform the Avalon Hotel's restaurant Blue on Blue into Oliverio, which bowed in September 2009. During his time at the Avalon, Paderno was supposedly going to help open Tirovino in the old All' Angelo space, but that fell through, and in October 2013, he even competed on
Ilan Hall
's
Knife Fight
. The Chef ended up leaving the restaurant in July 2015 to join his former mentor Auriana and the Officine Brera team, while Oliverio was quickly flipped to
Viviane
, with ex-
Faith & Flower
toque Michael Hung at the helm.

Officine Brera occupies a 1920s-era warehouse that was previously going to house Walter Manzke's
Republique
. The restaurant was penned by
Fer Studio
's Christopher Mercier, along with input from the team as well as partner-slash-developer Howard Klein. It's a larger space, with room for 110-ish diners in an industrial, masculine setting with lots of wood, lots of brown, and an open kitchen featuring a wood burning oven/grill/rotisserie.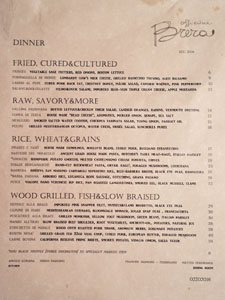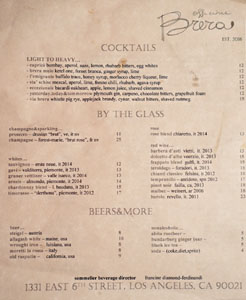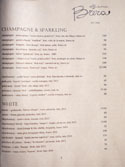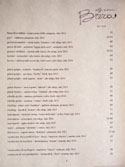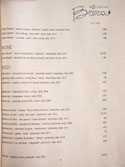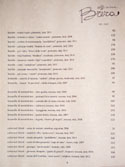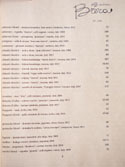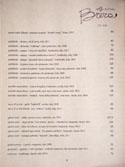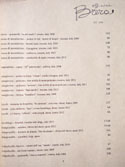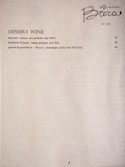 As for the menu, it's got a seemingly "meatier" tone, though there's still plenty of variety. Drink-wise, the focus is on Italian wine, with a list compiled by Partner/Sommelier Francine Diamond-Ferdinandi, while there's also beer as well as cocktails from Bartender Luigi Capasso (ex-Soho House). Corkage, meanwhile, is $20 for the first two bottles, and $35 for any additional ones. Click for larger versions.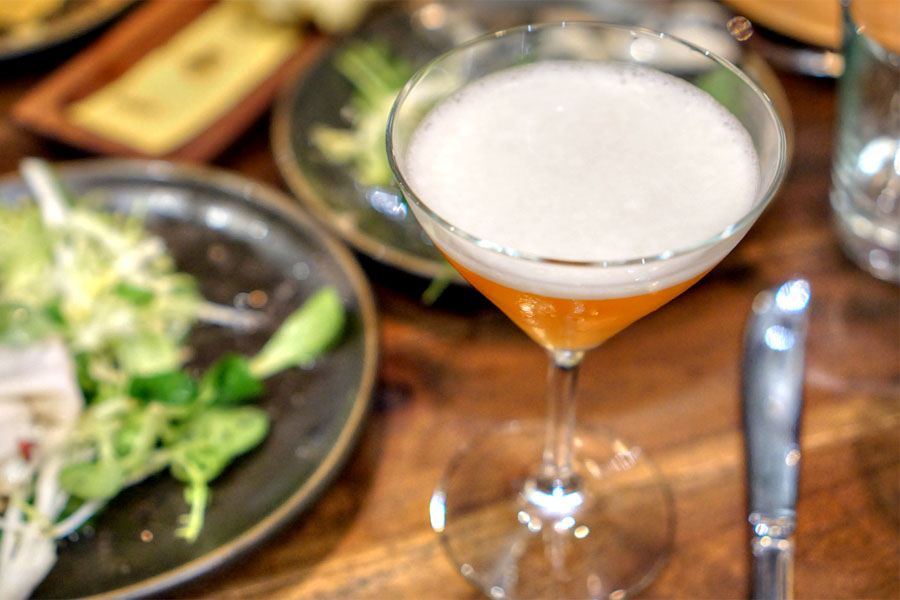 capricè [$12.00]
| bombay, aperol, suze, lemon, rhubarb bitters, egg whites
Speaking of those cocktails, we made our way through all seven on the menu, starting with this little number. Ostensibly the lightest drink of the septet, it featured bittersweet citrus at first blush along with a creamy mouthfeel, while the back end really showed off the botanical nature of the gin.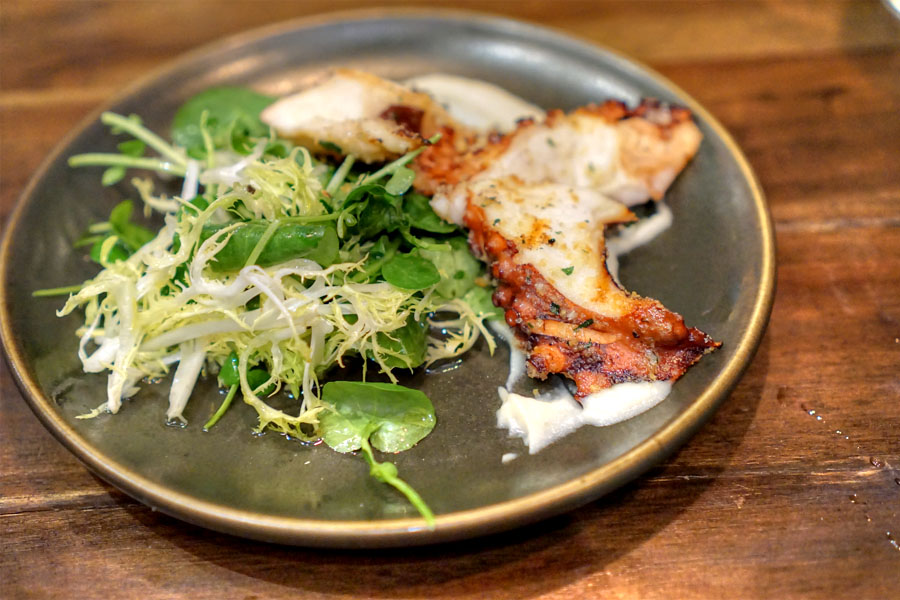 polpo [$18.00]
| grilled mediterranean octopus, water cress, frisée salad, sunchokes purée
This was a must-order given my penchant for octopus, and it hit all the right notes, the
polpo
arriving perfectly tender, wonderfully charred, and well-accompanied by the zesty, peppery greens.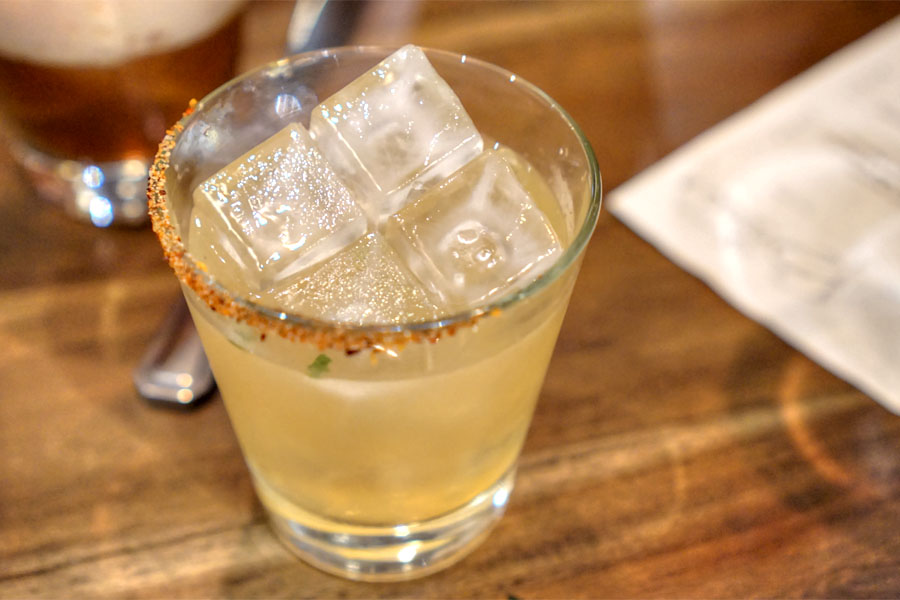 sta' schise [$12.00]
| mezcal, aperol, lime, fresno chili, rhubarb, agave syrup
The mezcal cocktail was to my liking as well, with the sweetness of agave up front commingled with tart lime while the smokiness of the spirit came in later, finished by the heat of Fresno pepper.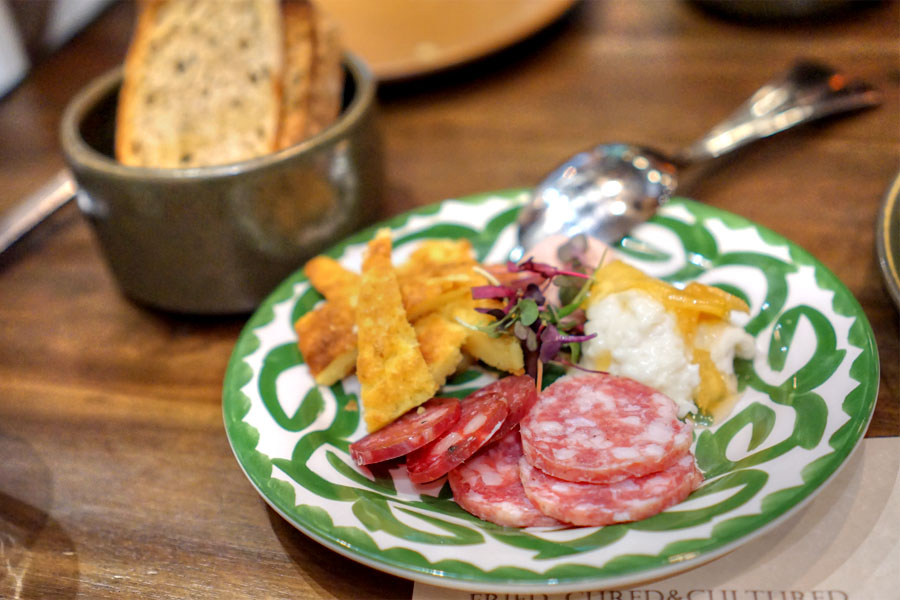 salami & dolcelatte [$13.00]
| felino & duck salami, imported blue-vein triple cream cheese, apple mostarda
Next came a mini cheese and charcuterie plate. Duck salami was rich and sticky, with a deep savor and spicy finish, while the Felino came out fattier, more rustic, with a sweeter bent. The Dolcelatte, meanwhile, was super creamy, with just a touch of funk.
Here was the off-menu
farinata
, a sort of chickpea pancake originating from the Genoa region. It really was quite lovely, charred just enough to get a bit of crispness, but with the insides still soft, supple, and loaded with the nutty savor of
cece
.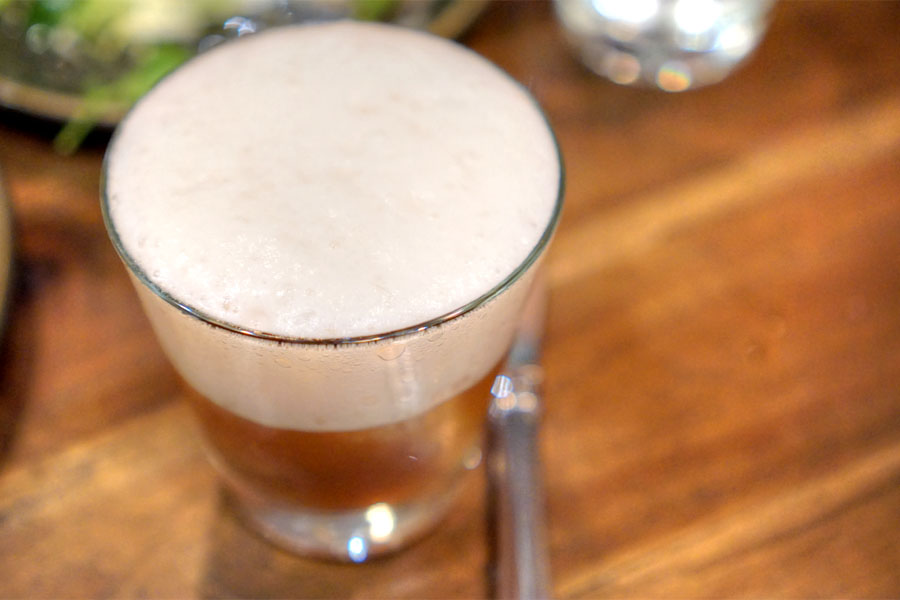 yesterday, today & tomorrow [$12.00]
| plymouth gin, carpano, chocolate bitters, grapefruit foam
Another rather enjoyable cocktail gave us bittersweet, almost floral nuances up front, but with rich, unmistakable notes of chocolate creeping up toward the rear and lingering long.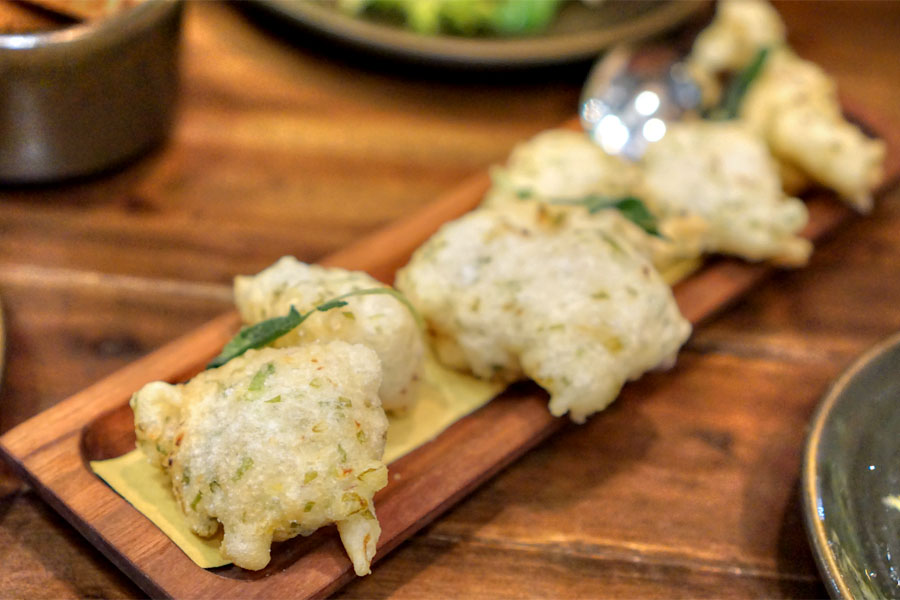 frisceu [$6.00]
| vegetable sage fritters, red onions, boston lettuce
The
frisceu
were a surprise hit for me: salty, herby, crisp-yet-pillowy fritters that really showed off the deeply aromatic, almost briny essence of sage.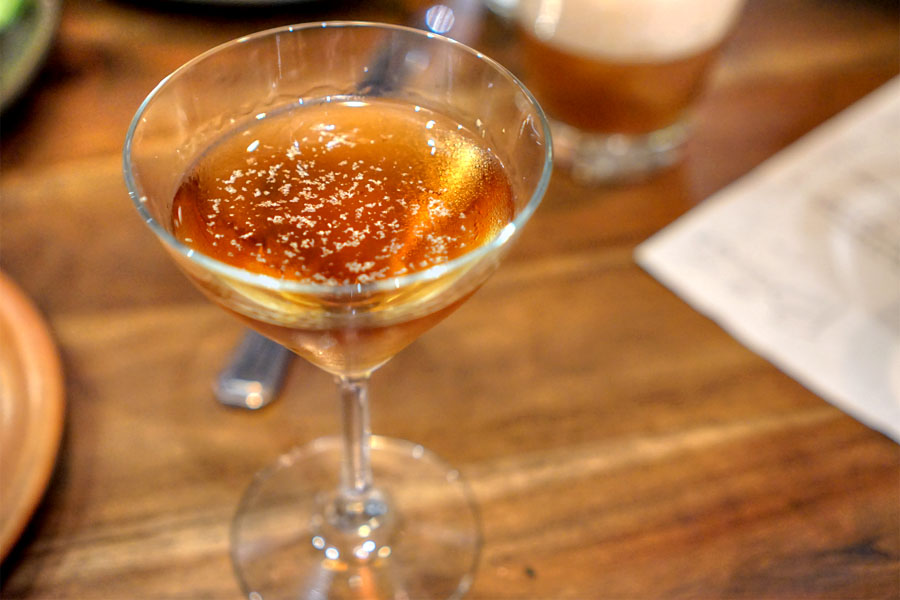 via brera [$15.00]
| whistle pig rye, applejack brandy, cynar, walnut bitters, shaved nutmeg
The priciest cocktail on the list was also arguably my favorite of the bunch. I loved the sweet, overarching spice of the nutmeg here, and how that played off the bitter, dark fruit flavors in the drink while the Whistle Pig provided the requisite potency.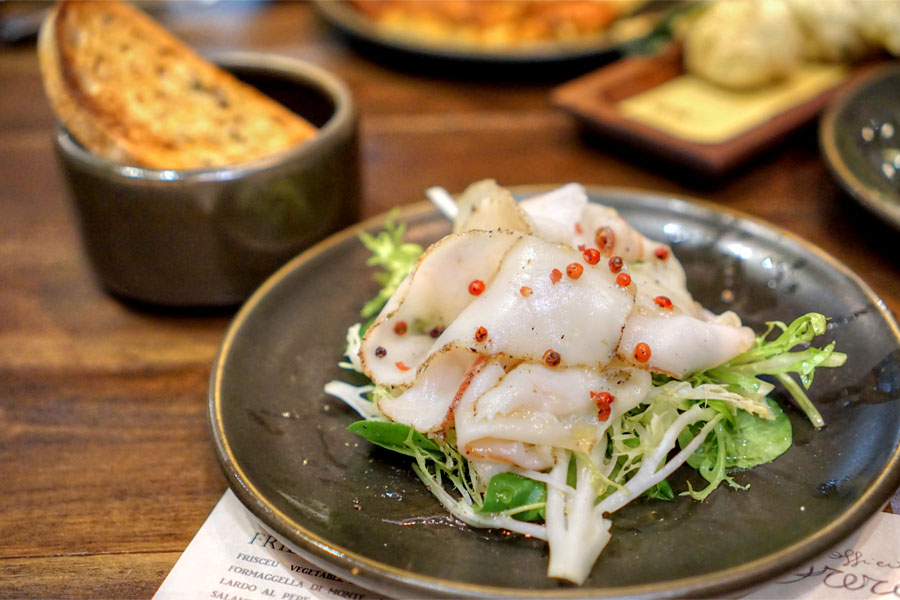 lardo al pepe [$10.00]
| cured pork back fat, chestnut honey, mâche salad, candied walnut, pink peppercorn
Lardo came out fatty and slick, its porky flavors balanced out by a healthy dosing of pepper while the chestnut honey imparted a moderating sweetness. Nice bit of levity from mache, too.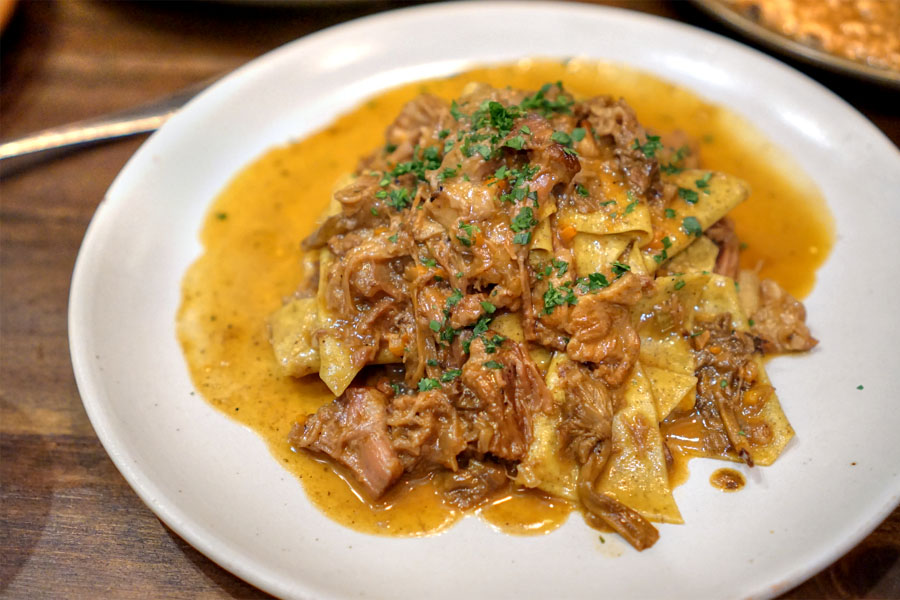 foiade bergamasche [$23.00]
| hand-cut buckwheat pasta, oxtail ragù, foraged mushrooms, lodigrana
Buckwheat pasta was almost silky to the bite, but still substantial, and made for a fitting pairing to the unabashedly deep, dark notes from the long-cooked oxtail.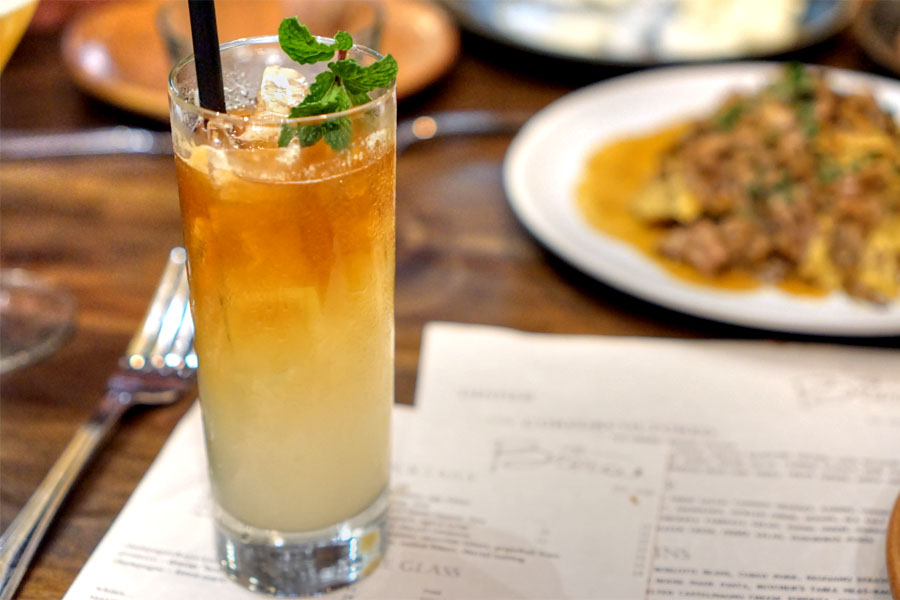 brera mulo [$12.00]
| ketel one, fernet branca, ginger syrup, lime
A take on the classic Moscow Mule incorporated fernet, which imparted a bitter-herbal quality to the traditional elements of zesty ginger and tart lime. Refreshing.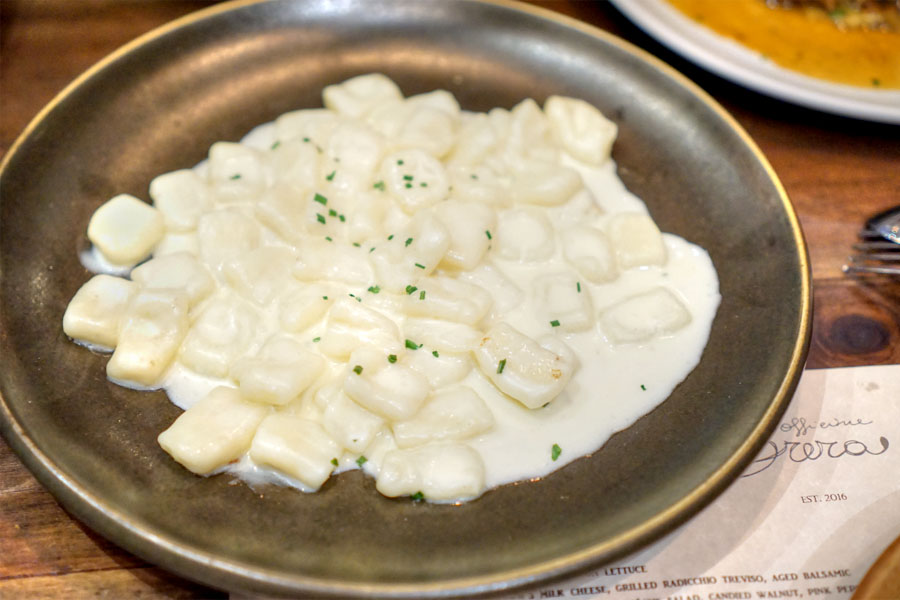 gnocchi [$19.00]
| handmade potato gnocchi, melted castelmagno cheese fonduta, chives
Gnocchi were among the lightest examples I've had, particularly fluffy little parcels that were well-complemented by the persistent, yet sort of restrained cheesiness from the Castelmagno.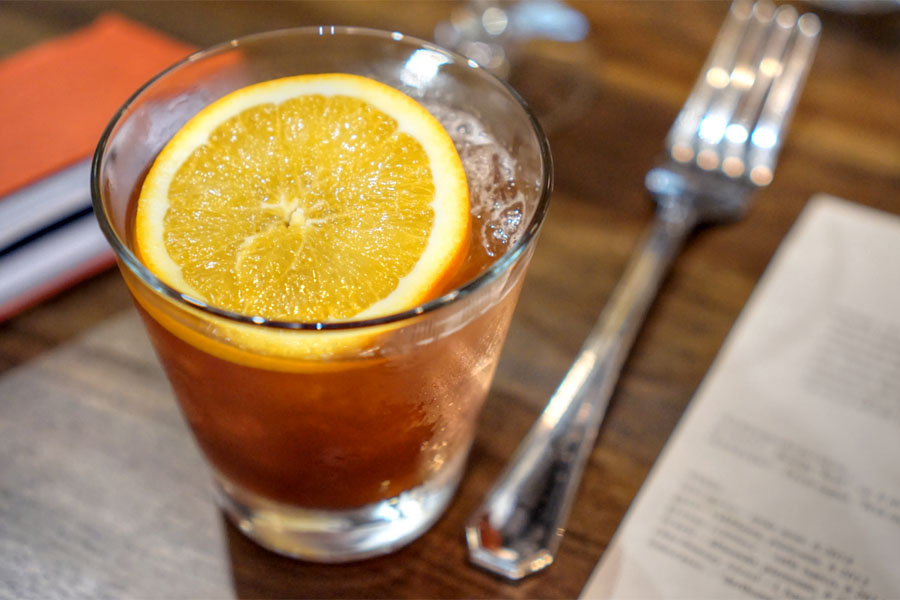 l'emigrante [$12.00]
| buffalo trace, honey syrup, morlacco cherry liqueur, lime
Our penultimate cocktail went down easy, with sweet, juicy berry flavors overlaid on top of the weight of the bourbon.
barbera [$19.00]
| riserva san massimo carnaroli superfino rice, beef-barbera broth, black eye peas, raspadura
The first of two risottos really conveyed the vinous depth of Barbera, set against the saltiness of Raspadura cheese while black-eyed peas provided a great bit of textural variation.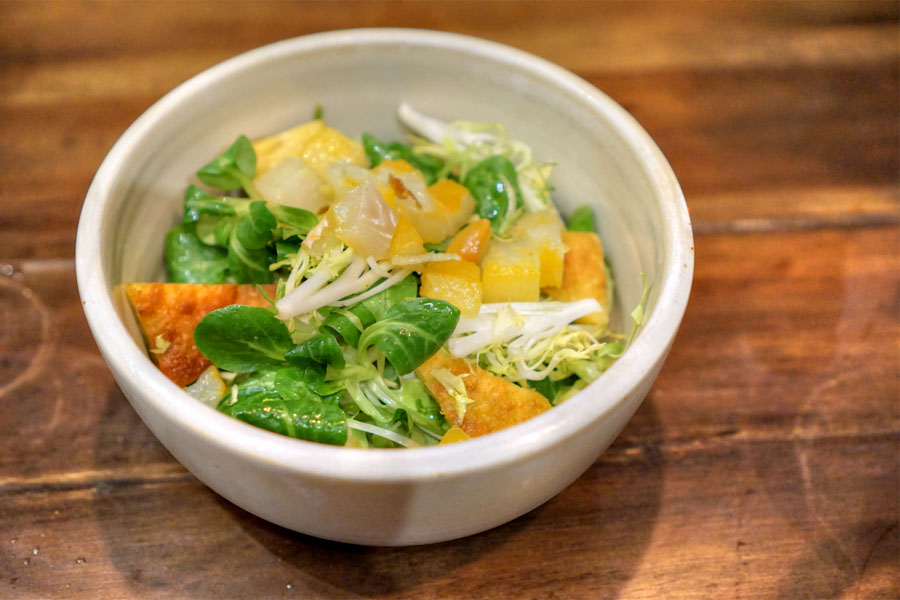 merluzzo [$15.00]
| smoked salted water codfish, chickpea farinata salad, young onion, parsley oil
Cod was properly smoky and utterly salty, thus requiring the presence of the greenery and
farinata
to really even out its flavors.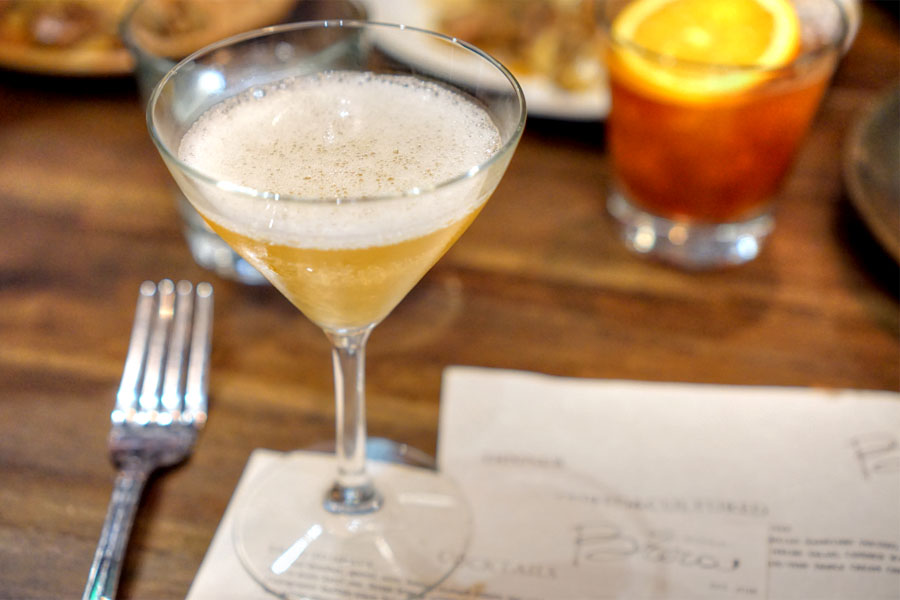 ecceziunale [$12.00]
| bacardi oakheart, apple, lemon juice, shaved cinnamon
Our final cocktail was easy-drinking as well, with soft vanilla notes balanced by tart apple and lemon, the cinnamon adding a smidge of spice to the mix. Almost cream soda-esque, actually.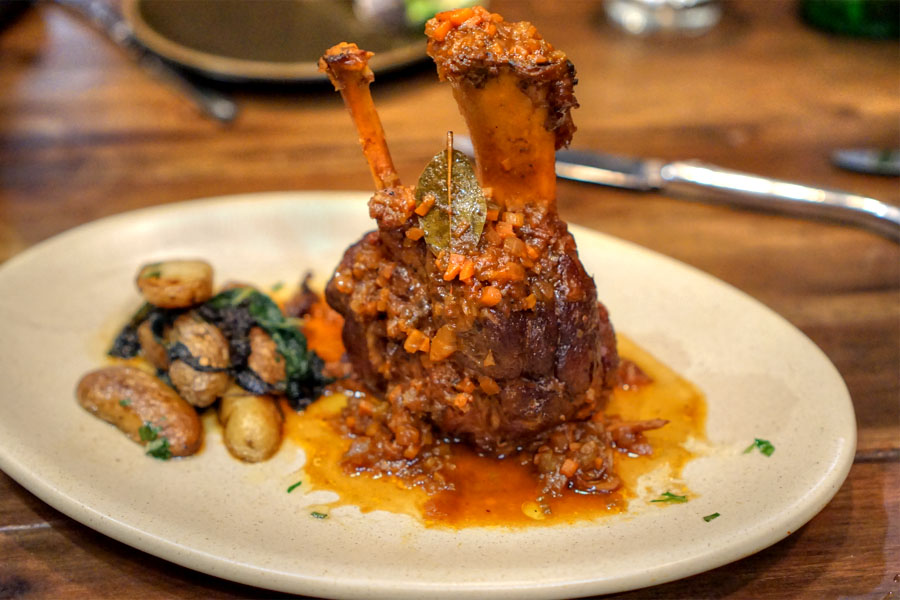 stinchetto di maiale [$28.00]
| wood oven roasted pork shank, aromatic herbs, rosemary potatoes
The most substantial course of the evening, the pork was a homey, rustic dish, with the tender, aromatic, flavorful shank smartly accompanied by hearty, herby potatoes.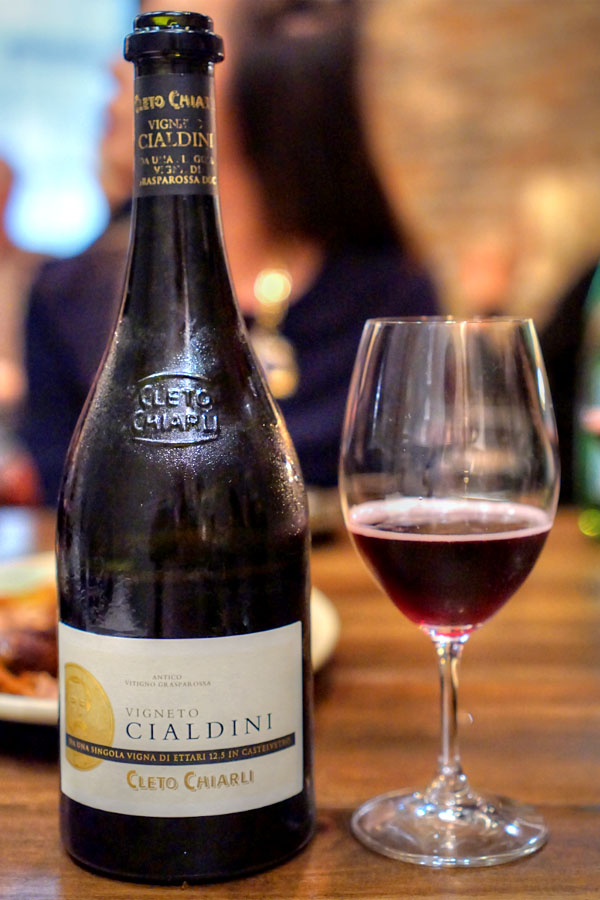 With all the cocktails sampled, we moved into a fun bottle of the wine, the
lambrusco - cleto chiarli, "vigneto cialdini", emilia romagna, italy nv [$40]
. This was a gluggable one for sure, with loads of dark berry flavors at the forefront, but still possessing a dryness and a crispness to make for some semblance of balance.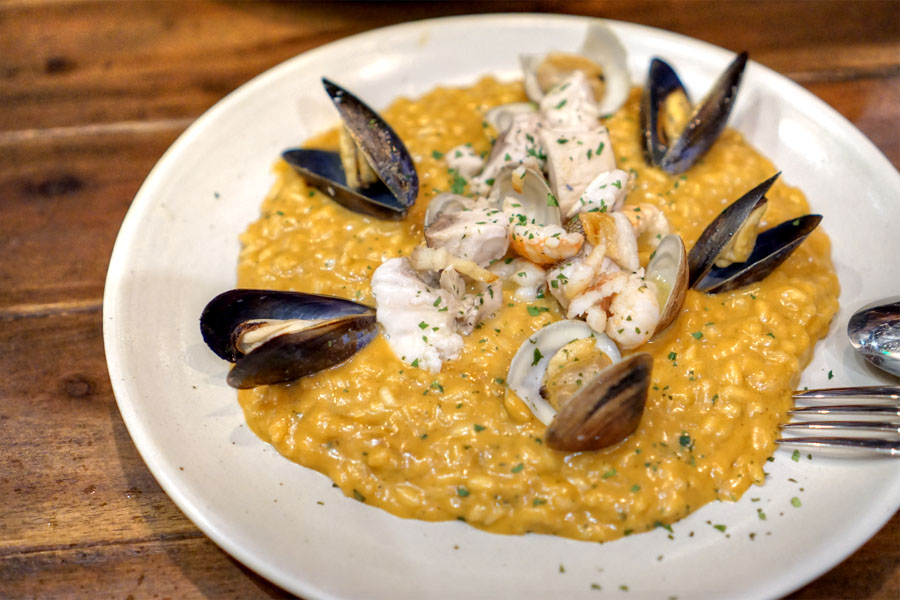 pesce [$22.00]
| vialone nano veronese igp rice, pan roasted langoustines, smoked eel, black mussels, clams
Our second risotto did a nice job presenting each item of seafood distinctly, and at the same time, the kitchen was able to imbue the rice with a focused, pervasive brine that really spoke of the ocean.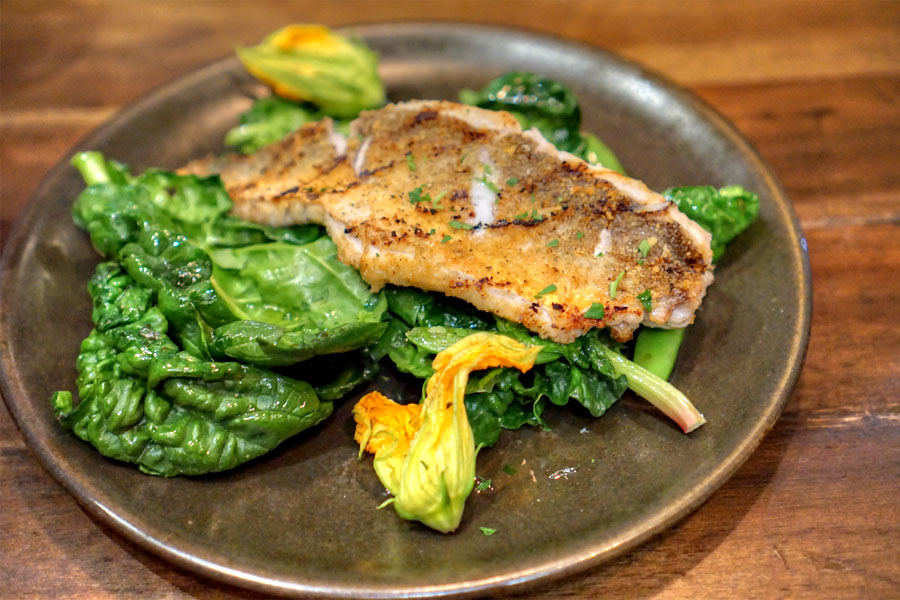 capone di mare [$30.00]
| mediterranean gurnard, bloomsdale spinach, sugar snap peas, franciacorta
The last savory course was also one of my favorites. The fish was pretty much flawless, arriving moist and tender, with lots of salty, saline, peppery, and char notes that matched beautifully with the bright, crunchy peas and leafy spinach.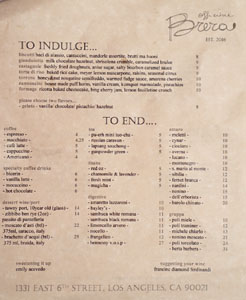 Dessert--the work of Pastry Chef Emily Acevedo (Soho House, Nickel Diner, Bottega Louie)--was a must of course, and the selection here was certainly appropriate given the concept. Click for a larger version.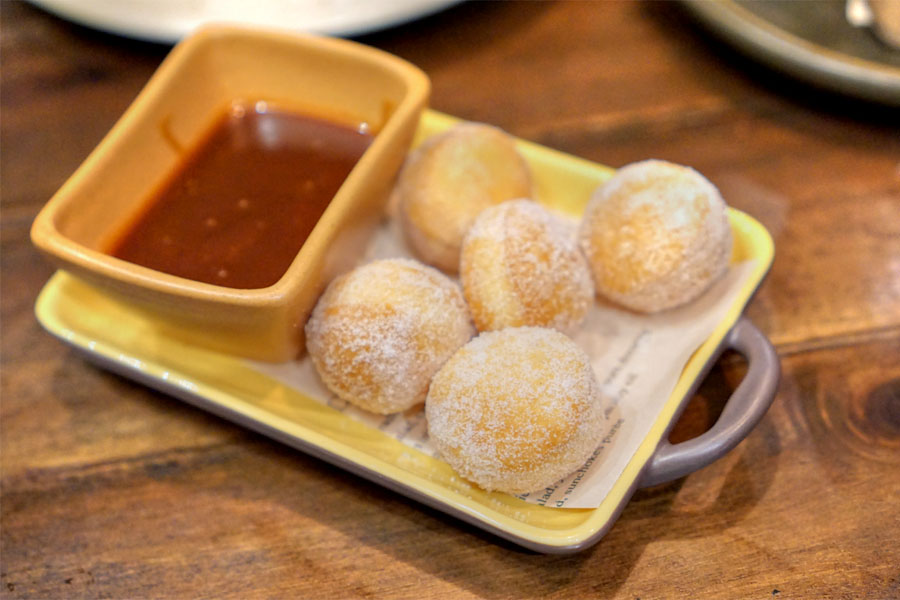 castagnole [$9.00]
| freshly fried doughnuts, anise sugar, salty bourbon caramel sauce
Donuts were on point--light and sweet and spicy--but the key was that sauce, with all its boozy, caramel-laced flavors. Yum.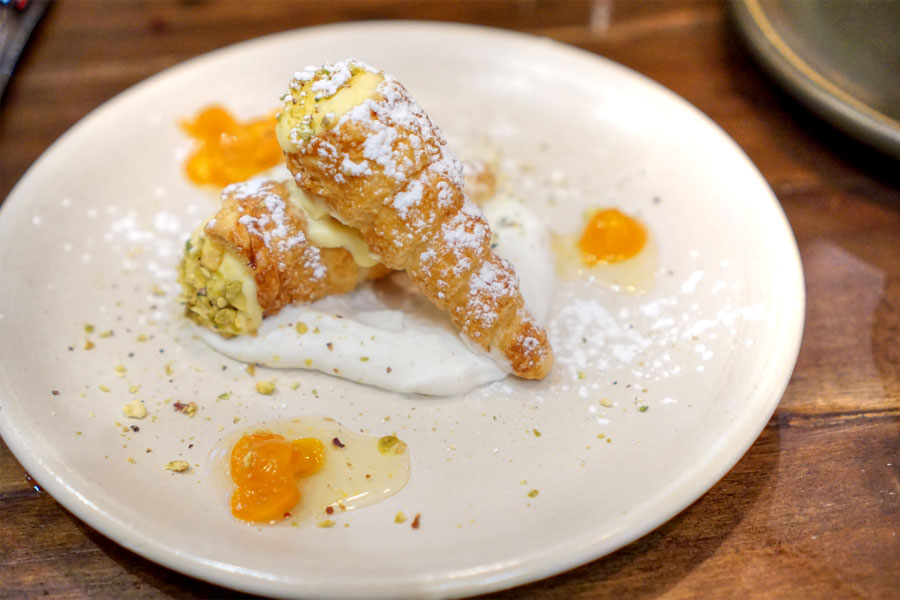 cannoncini [$10.00]
| house made puff horns, vanilla cream, kumquat marmalade, pistachios
Cannoli-like horns were lovely: light, crunchy little bites stuffed with a filling that was all sorts of creamy and nutty, with the kumquats adding a citrusy kick to it all.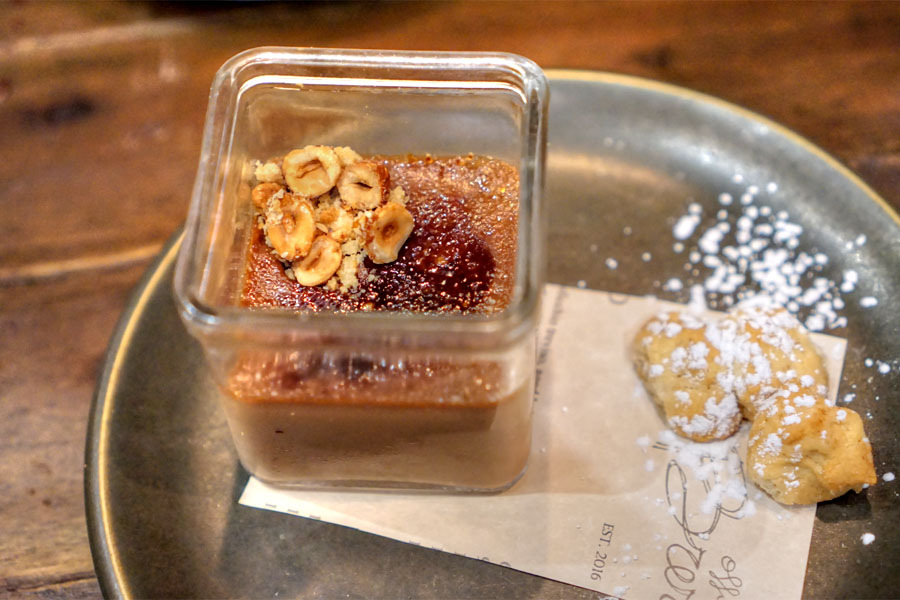 gianduiotta [$9.00]
| milk chocolate hazelnut, sbrisolona crumble, caramelized brulee
Chocolate and hazelnut combined in traditionally rich, sweet, nutty fashion to end the meal.
The guys seem to be getting off to a good start with Officine Brera. Compared to Factory Kitchen, this spot seems a bit bolder, a bit brasher, probably the result of Paderno's influence. Whatever it is, the combination seems to be working. As for next steps, apparently the team is in the midst of establishing a catering business, and is hoping to open a more casual concept called Officine Alimentari later this year, so that's more to look out for.