Soowon Galbi (Los Angeles, CA)
Soo Won Galbi Korean B.B.Q Restaurant
856 S Vermont Ave, Los Angeles, CA 90005
213.365.9292
www.suwongalbi.com
Fri 05/27/2016, 08:00p-10:10p

I'm pretty sure that Soowon Galbi's one of Koreatown's longest-standing KBBQ restaurants, and it's certainly one that comes up often when talking about the top places. It was named after the city of Suwon (known for its galbi), and apparently first opened in 1986, though I don't know with what name exactly. As far as I can tell, sometime before 2000, it switched from gas-fired grills to charcoal, acquired new ownership, and changed its name to Soo Won Sutbul Galbi. In 2005, there was another ownership change, and another name change to LA Soowon Galbi. In 2008, the restaurant changed hands once again (to one Sooyeon Lim it seems), and subsequently dropped the "LA" from its moniker, and thus here we are today.

The place was remodeled in mid-2008 after the ownership change and is definitely darker, sleeker than most KBBQ joints in town (the photo above doesn't really convey how dim the restaurant is at night).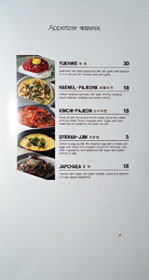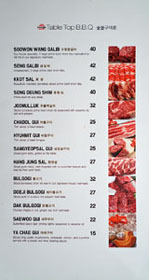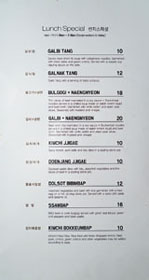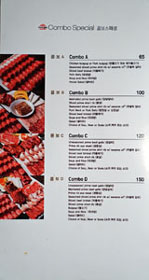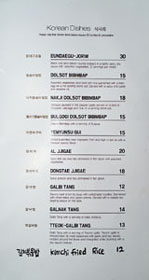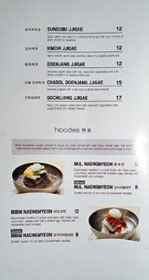 Menu-wise, you get a full array of meats, available both à la carte and in combo form (we had the "D"), and there's a nice selection of other dishes to go along as well. In terms of beverages, you'll find a small wine list and your typical beers, soju, and other Korean drinks. Corkage is advertised at $15 a pop. Click for larger versions.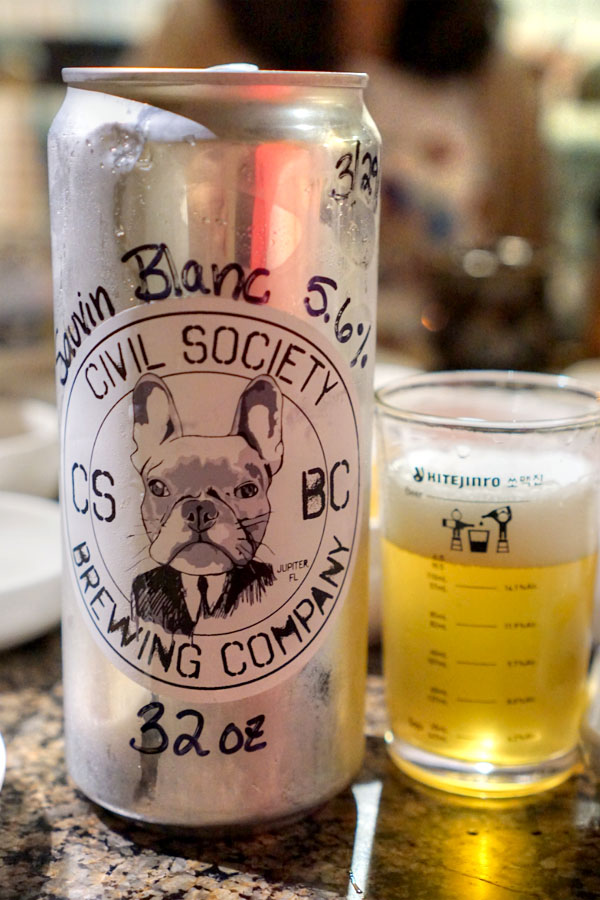 I had a few beers along with me tonight, and first was a crowler of the
2016 Civil Society Sauvin Blanc
, a saison hopped with Nelson Sauvin. It was lovely: deliciously floral and hoppy on the nose, while the palate gave up a core of floral, fruit flavors and spice, with a bitterness overarching.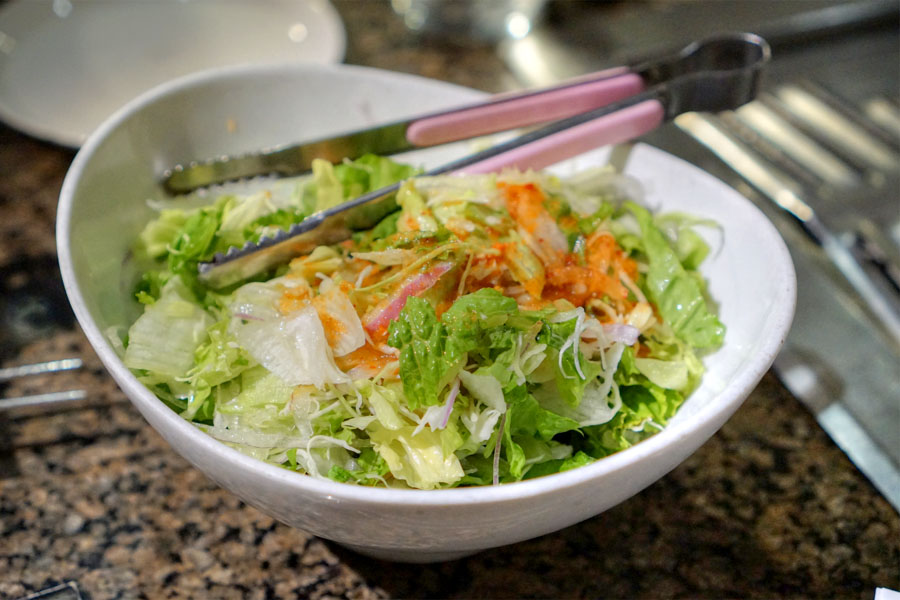 The salad was refreshing, with its crisp shards of lettuce perked up by red onion and a sweet-tart-spicy dressing.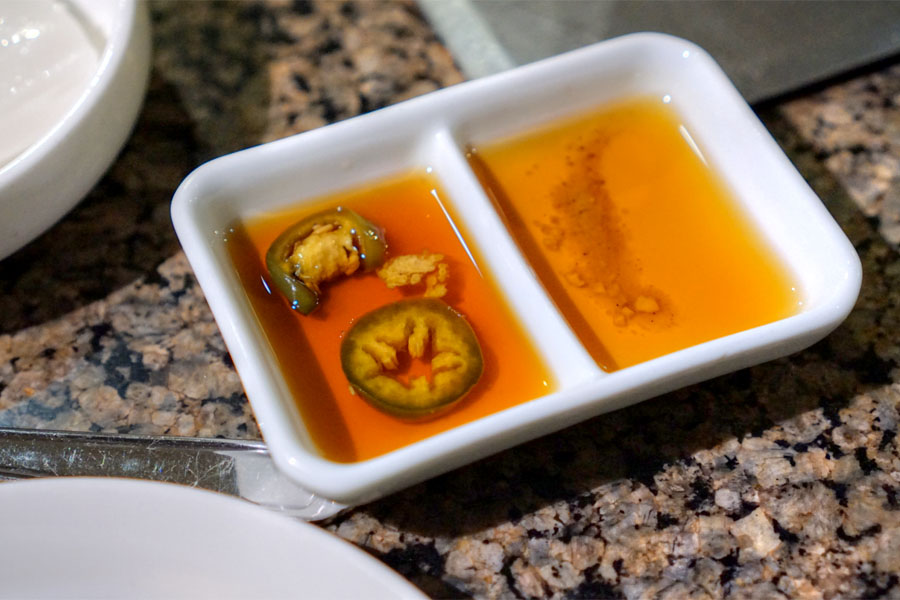 Default condiments were "chadol" sauce (the now-ubiquitous soy-based one with garlic and jalapeños, an LA invention from what I understand) and a classic sesame sauce (sesame oil, salt, pepper).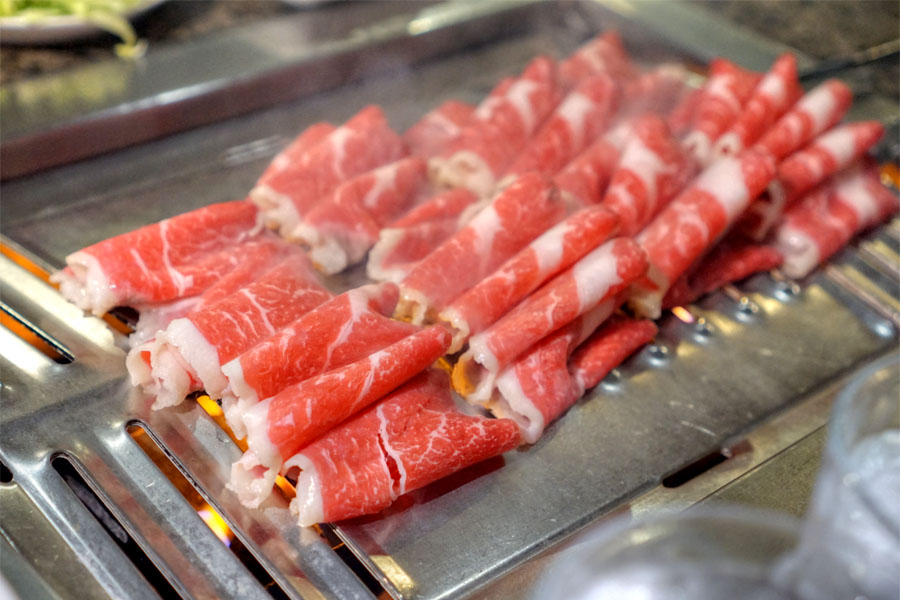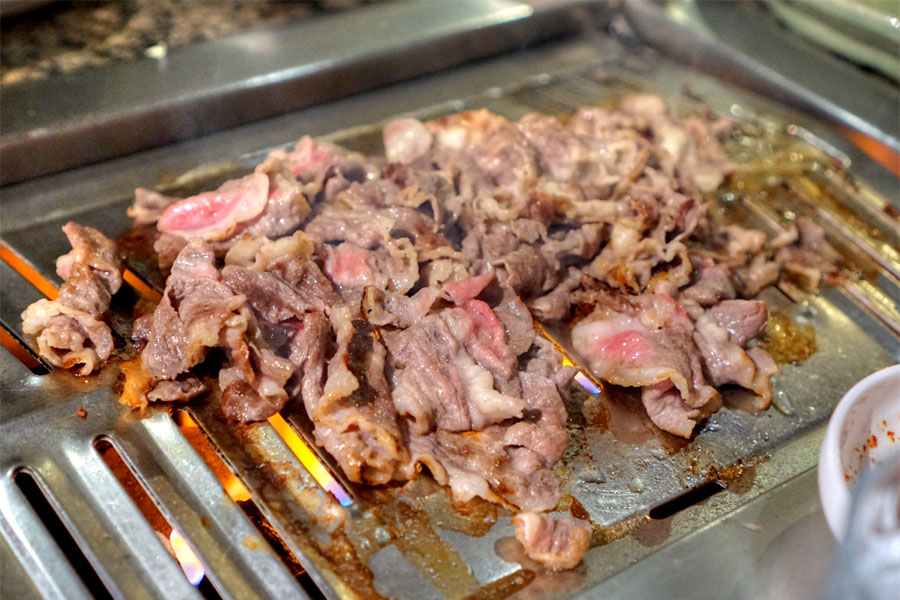 Chadol Gui
| Thin slices of beef brisket.
We always seem to start with good ol'
chadol bagi
, and Soowon's was a representative example of the cut, one that took on a nice char to it.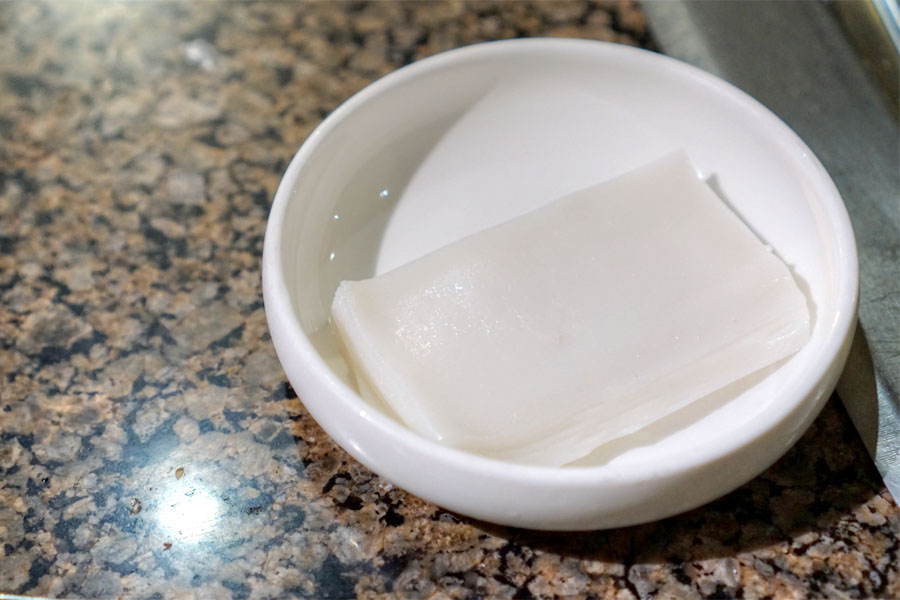 The
tteok
rice paper wraps, which also originated in LA I think.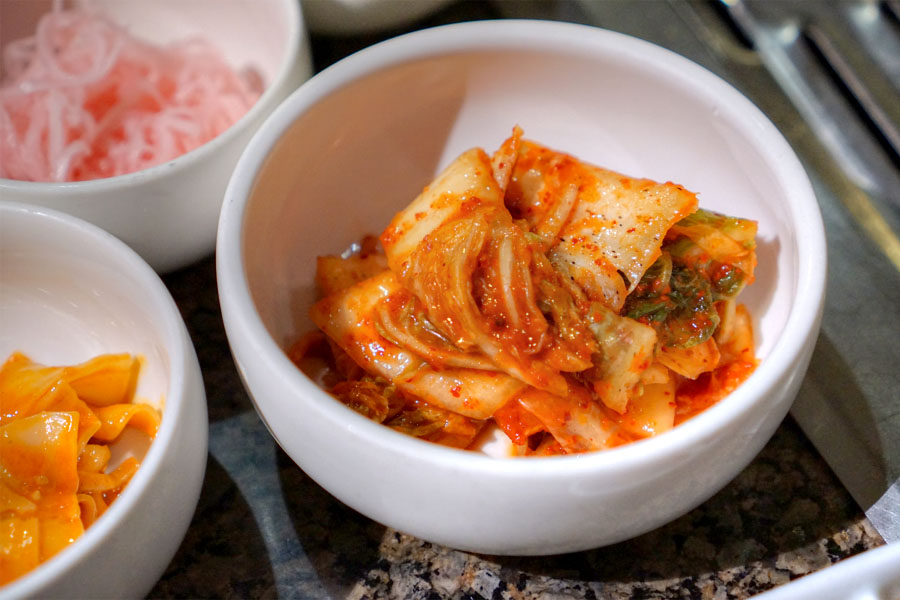 Of course, you gotta have
baechu kimchi
.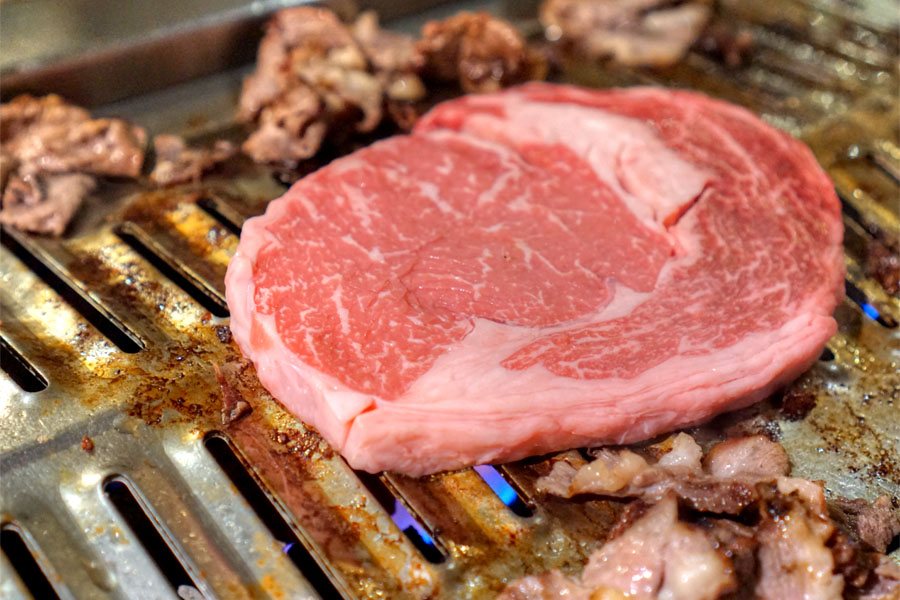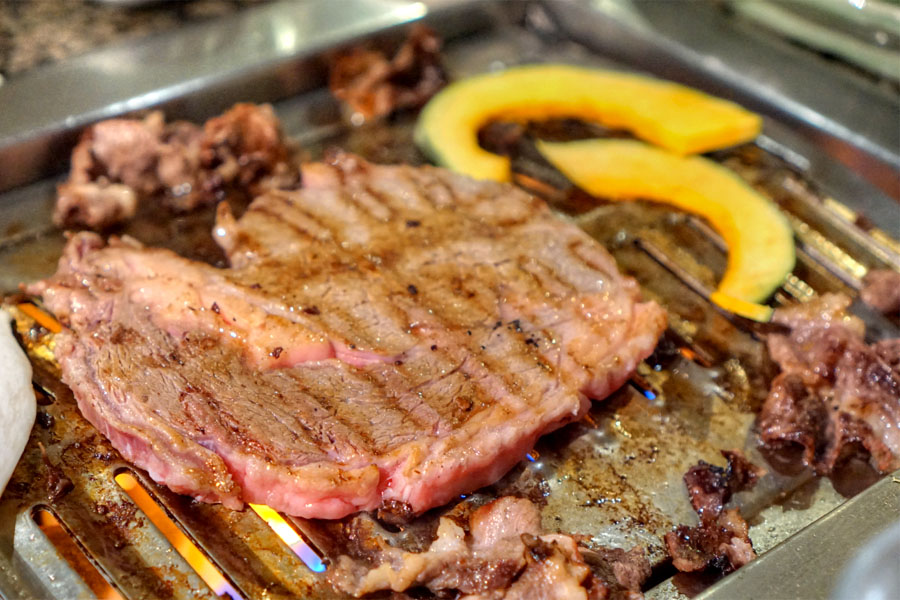 Seng Deung Shim
| Prime beef rib eye steak.
The
deungsim
came out tender and juicy, with a relatively restrained flavor profile.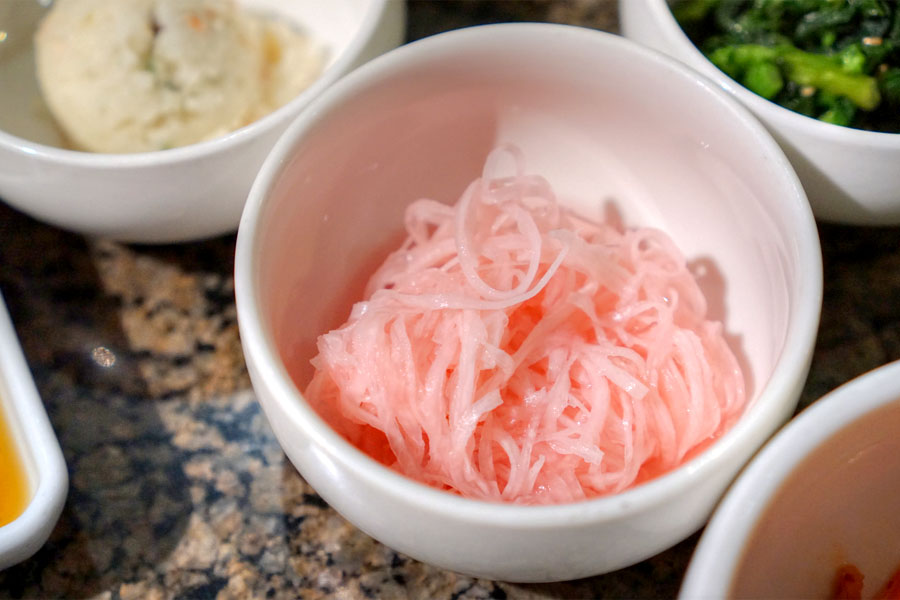 Shredded, pickled
mu
radish.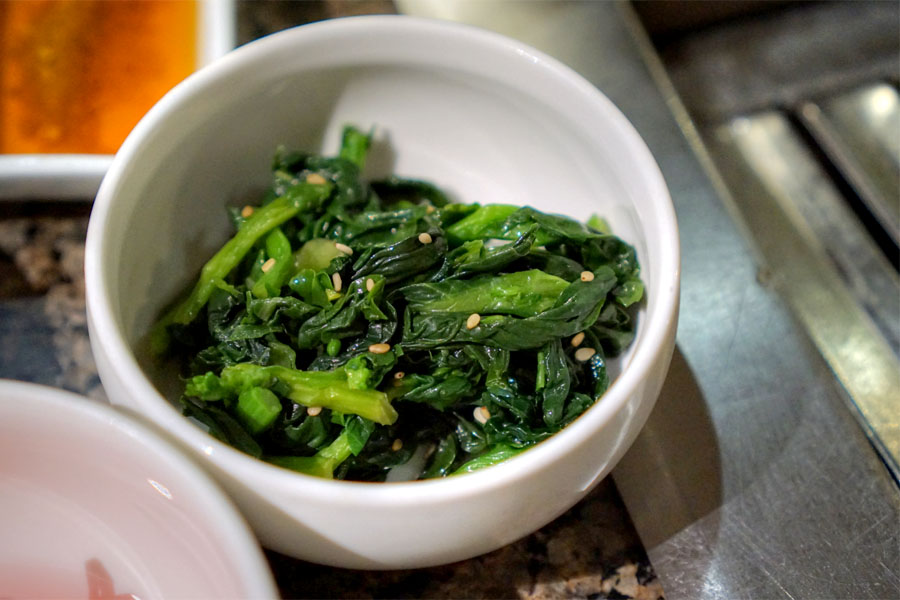 The spinach had a welcomed bitterness to it.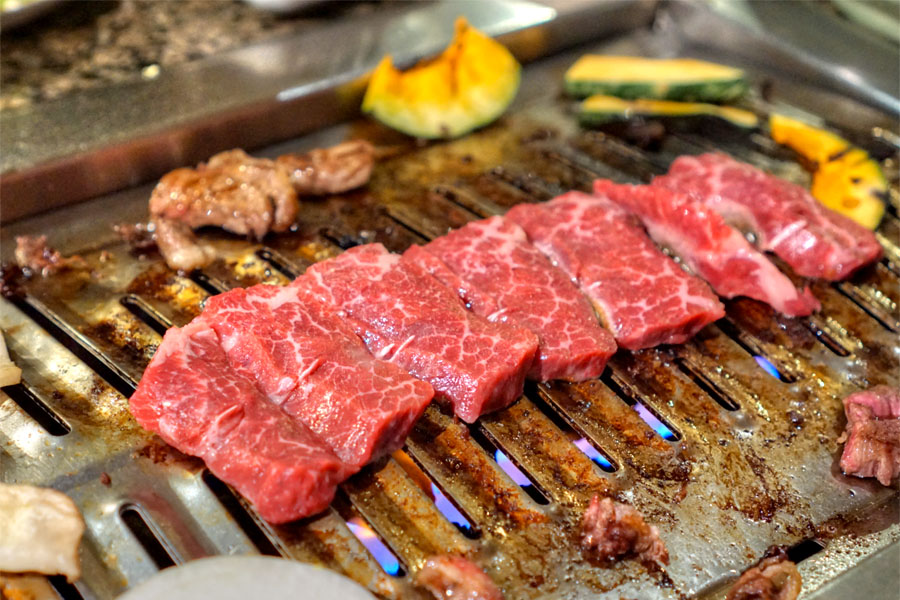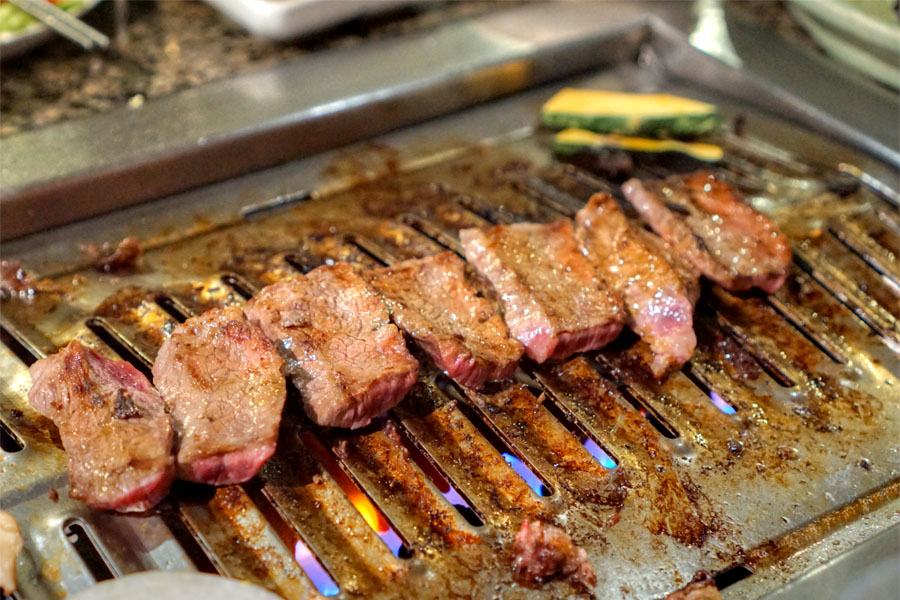 Kkot Sal
| Beautifully marbled, boneless sliced prime beef short ribs.
The
kkotsal
was as supple and as juicy as you'd expect, with a delicate taste that matched well with its smoke and char.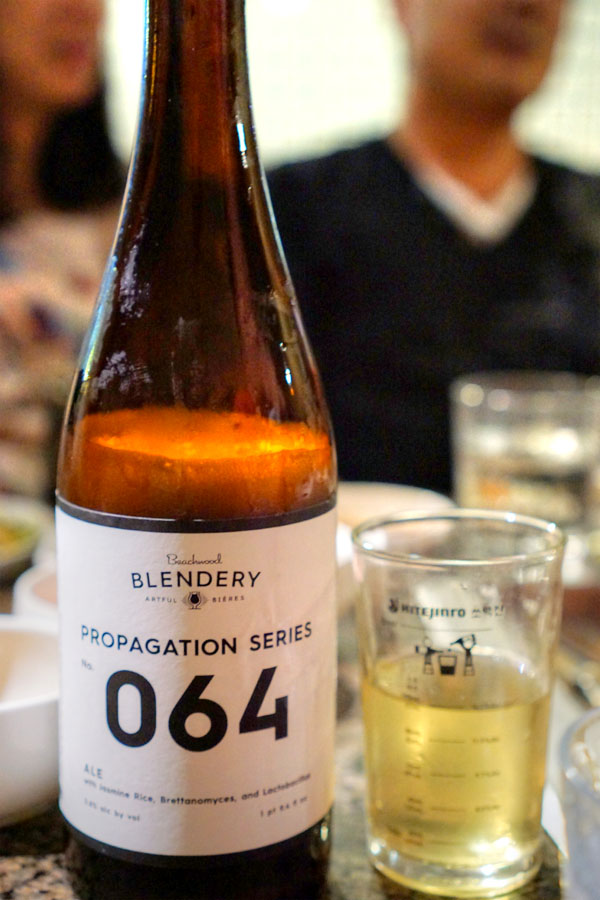 Our next beer was a Berliner-style ale with puffed jasmine rice, Brett, and Lacto, the
2016 Beachwood Blendery Propagation Series: No. 064
. Light and tart on the nose, while the taste went sweet-and-sour, with a strong graininess to it and lots of lemon on the back end.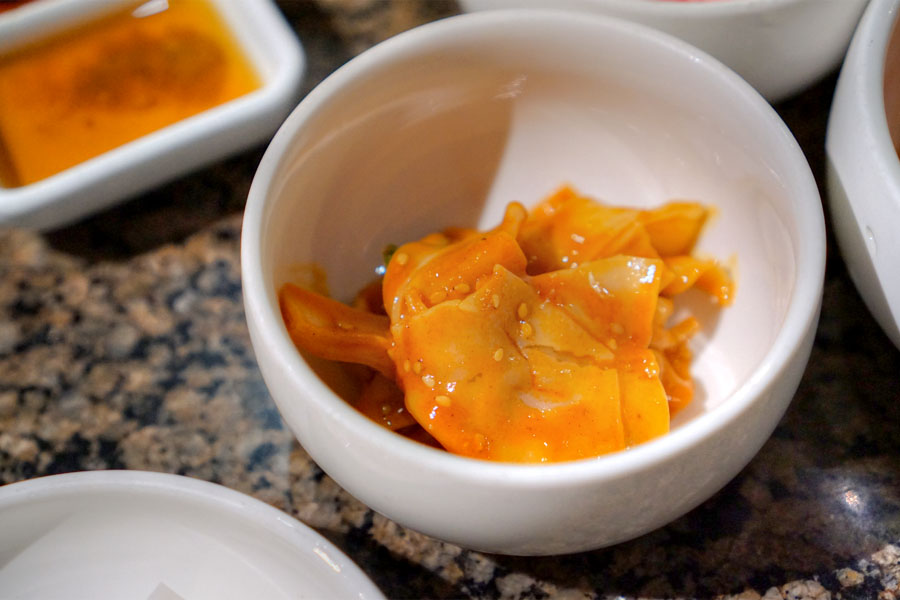 I'm not quite sure what this one, some sort of
tteok
I imagine due to its slipperiness.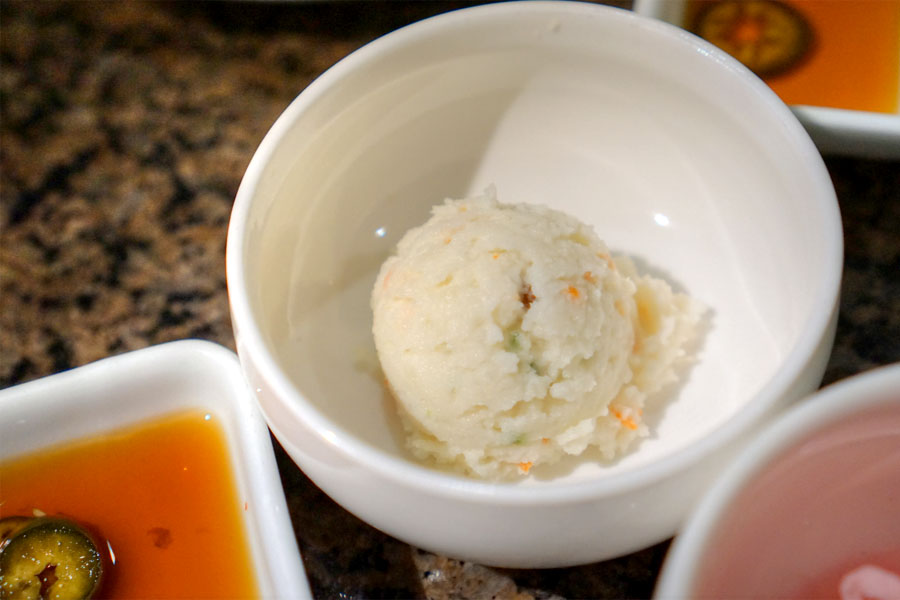 The potato salad was a touch sweet for me, and also lacking in texture.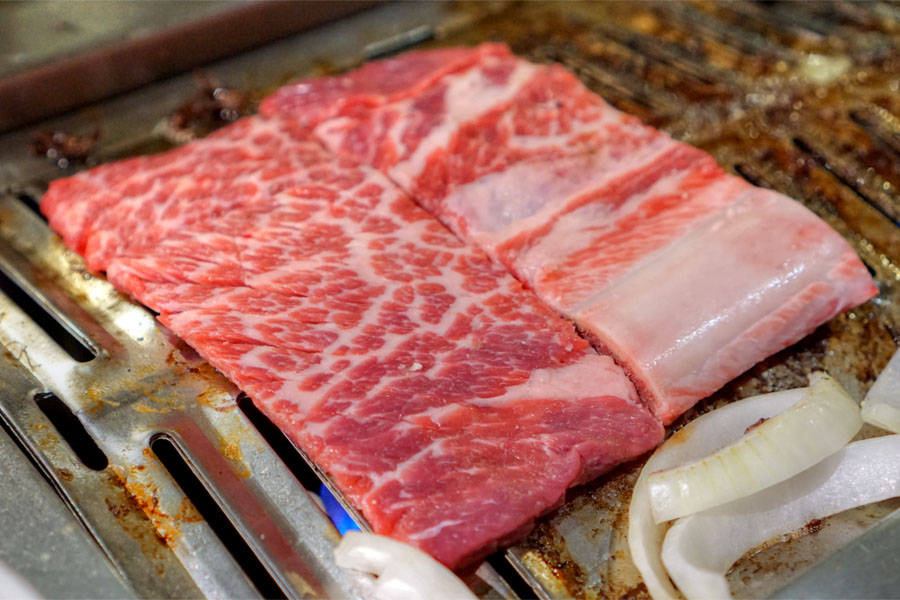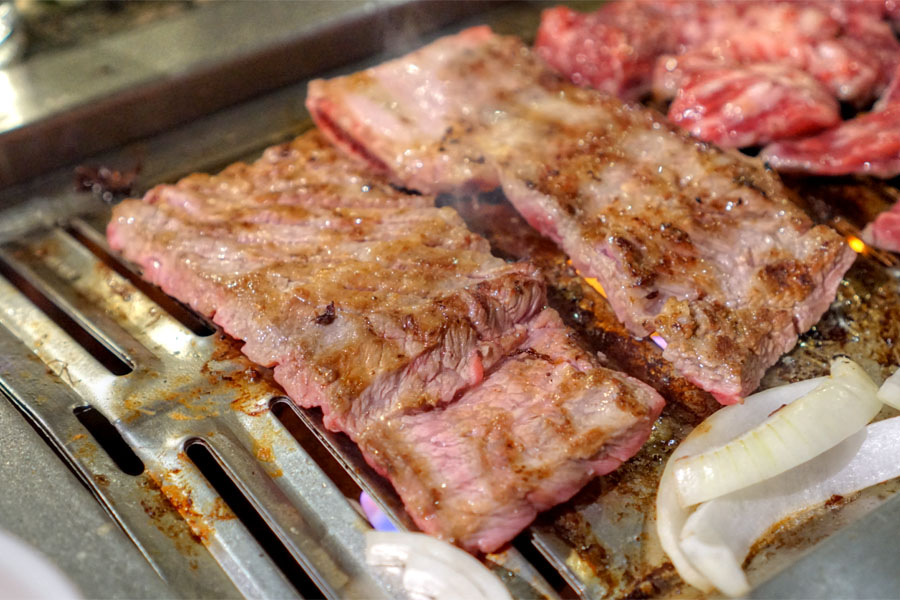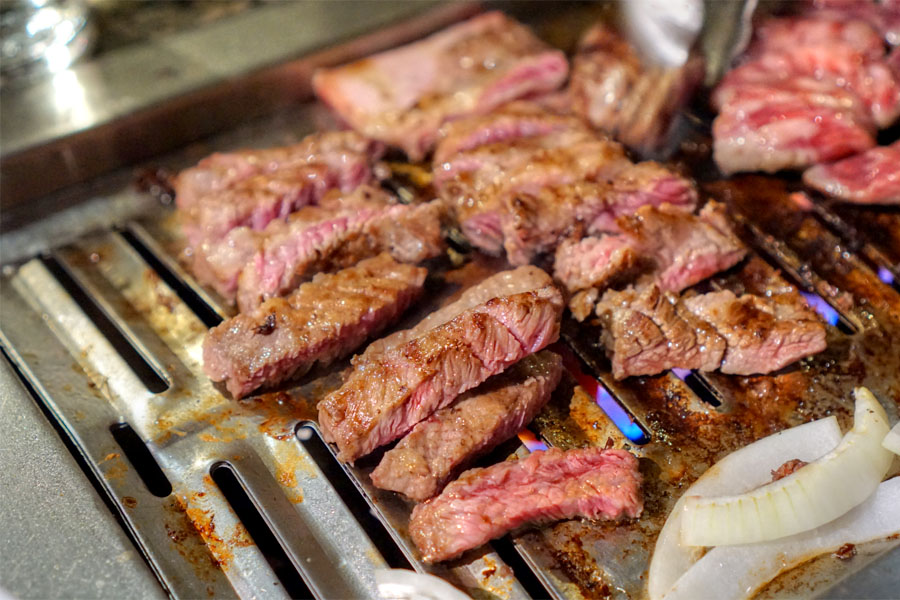 Seng Galbi
| Unseasoned, large prime beef short ribs.
Unmarinated
saeng galbi
hit the mark, a tender, fatty cut that was heightened by a dip in your choice of condiment.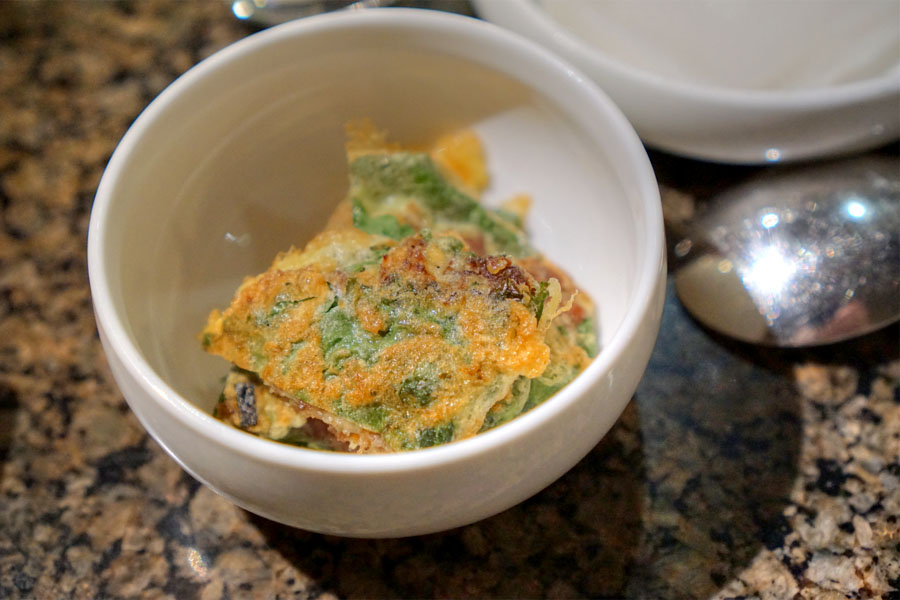 I failed to sample this particular
banchan
, but it looks to be some sort of
pajeon
, perhaps with some
gaenip
incorporated.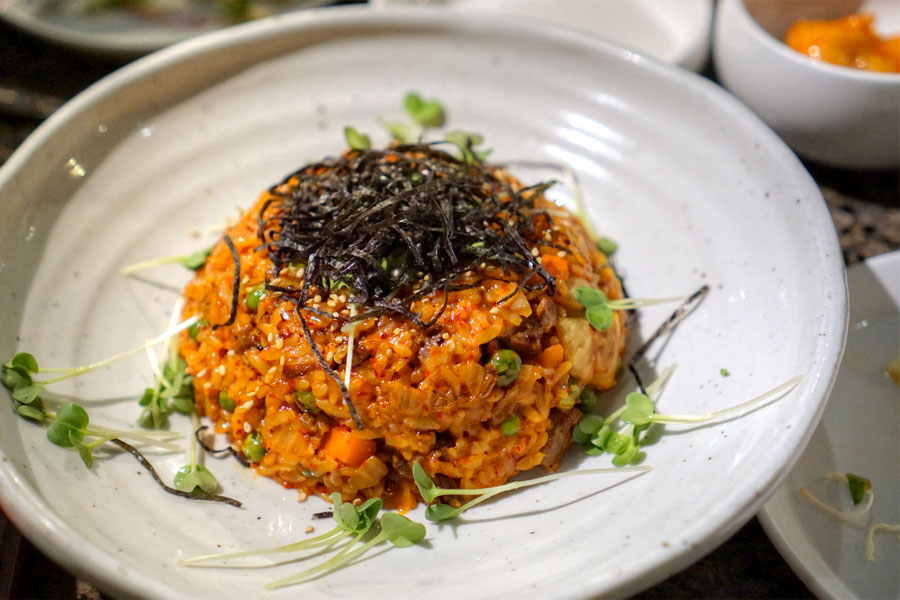 Kimchi Bokkeumbap [$12.00]
| Kimchi Fried Rice. Rice fried with finely chopped kimchi.
The kimchi fried rice was about what you'd expect, with a welcomed funk and spice to it.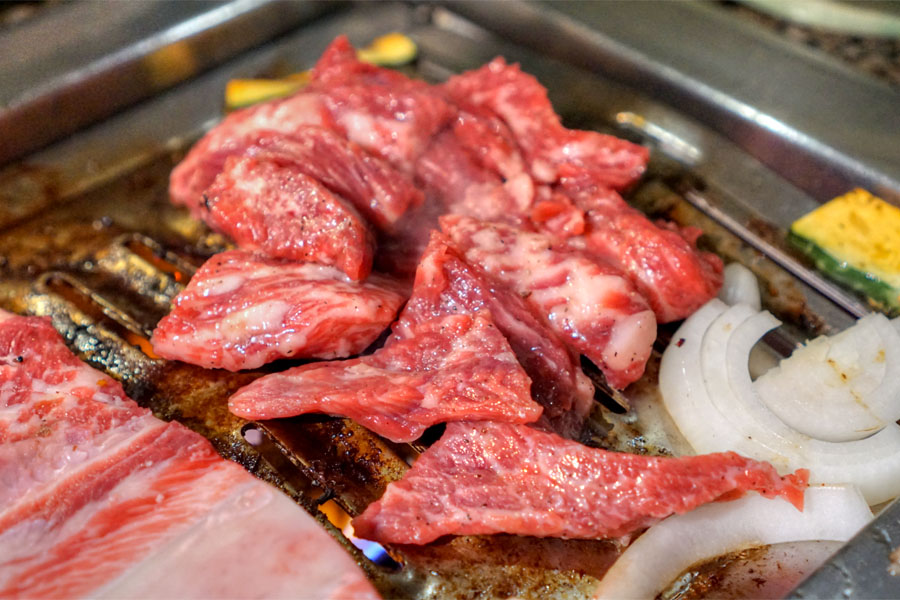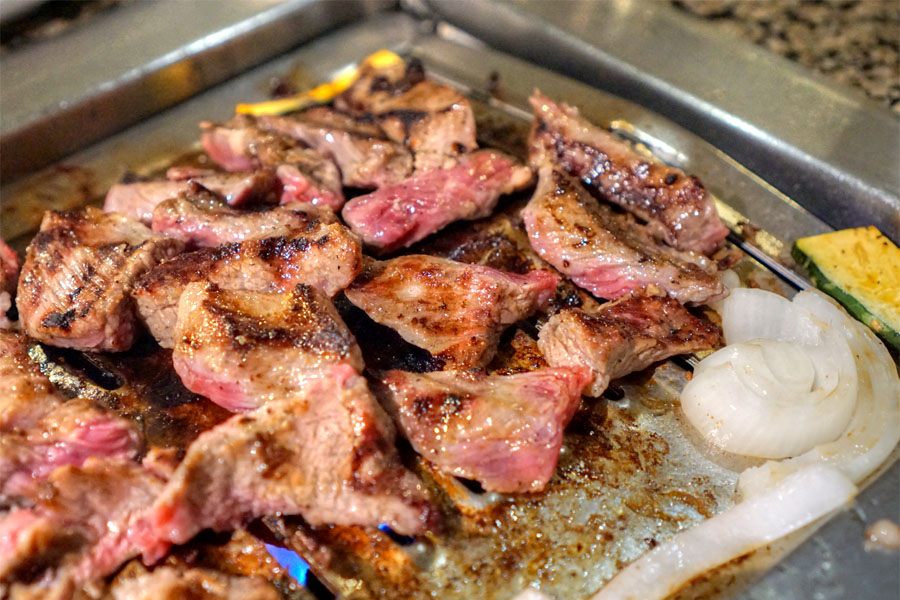 Joomulluk
| Sliced boneless prime beef short rib seasoned with sesame oil, salt and pepper.
Jumulleok
delivered as well with its mix of sweet, savory flavors, char, and chew.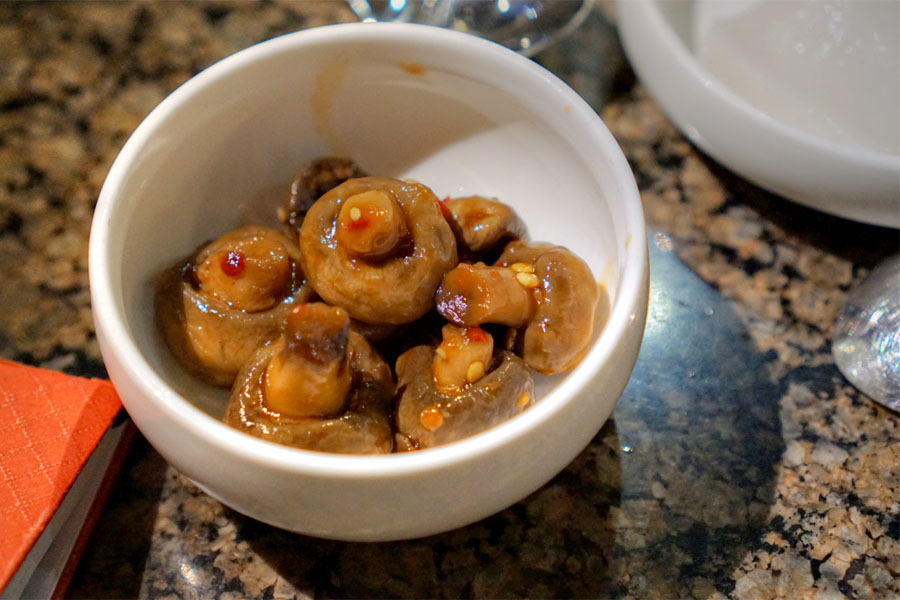 Beoseot
(mushrooms) made for an uncommon
banchan
around these parts.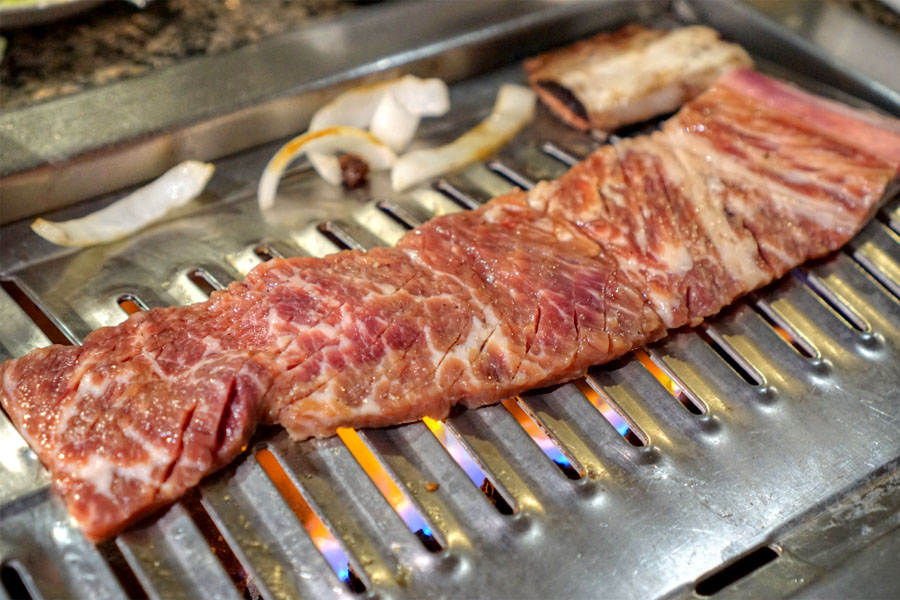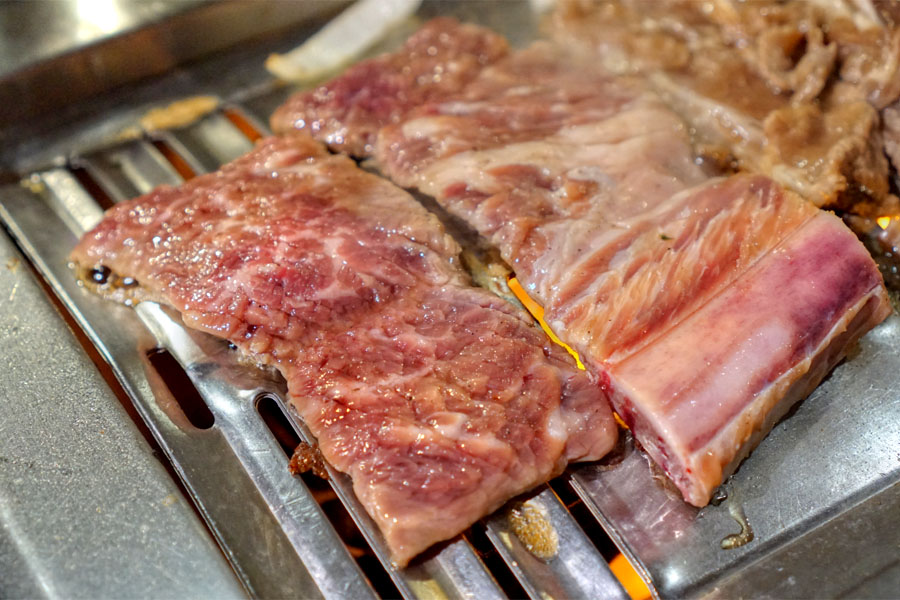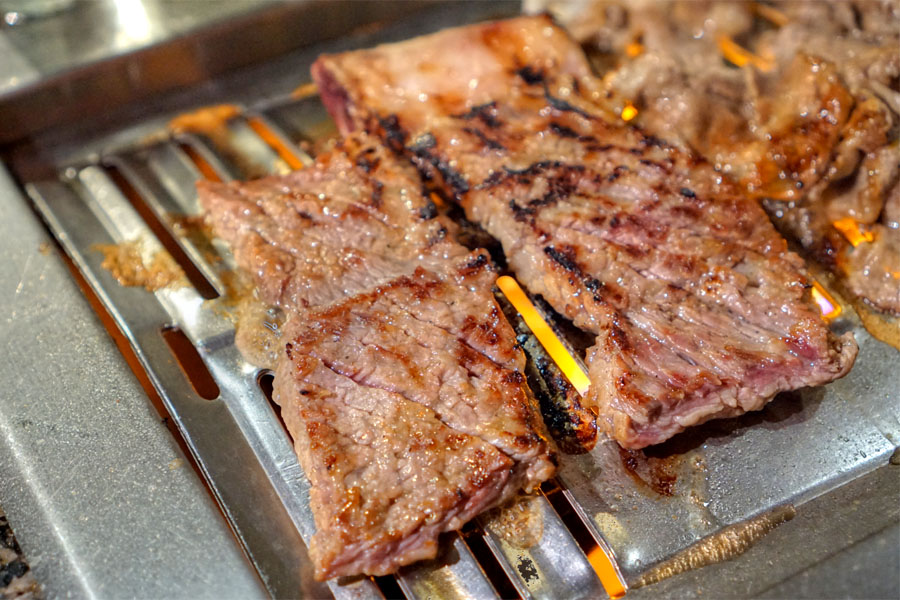 Soowon Wang Galbi
| Our house specialty, large prime beef short ribs marinated for 48 hrs in our signature marinade.
Soowon's signature
yangnyeom
galbi didn't disappoint, a tender, flavorful cut with a deft mix of sweet 'n' savory notes.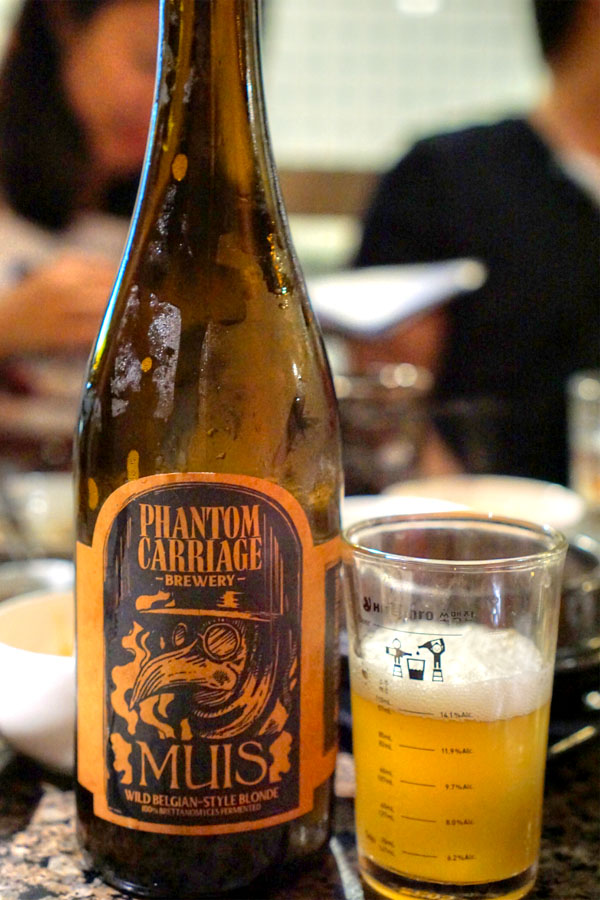 Last to drink was the
2016 Phantom Carriage Muis with Centennial
, a 100% Brett-fermented Belgian blonde hopped with Centennial. Very nice: floral and fruity on the nose, with light but apparent hops. More hoppy, herbal bitterness appeared on the palate, joined by tropical/floral notes and subtle earth.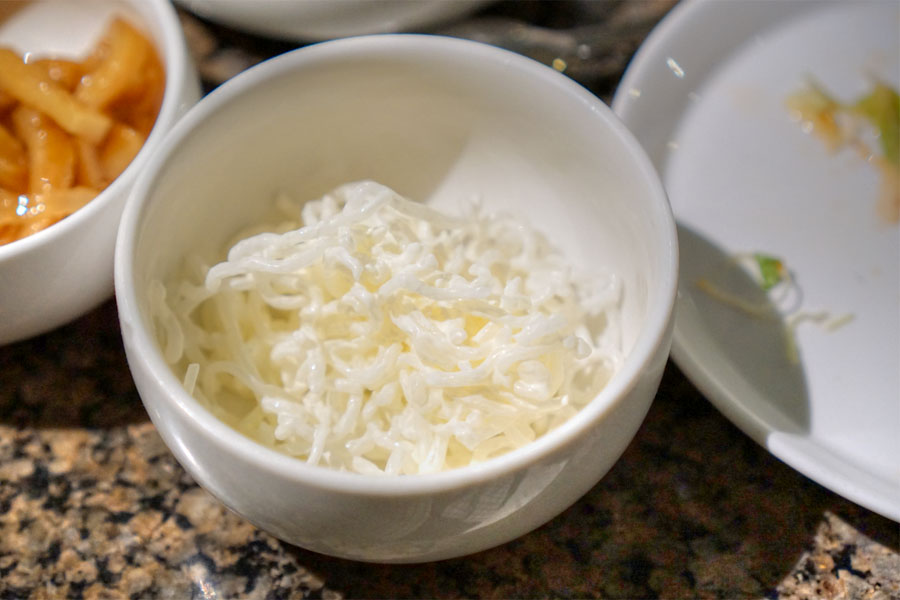 Cheonsachae
(kelp noodle) was crunchy and creamy.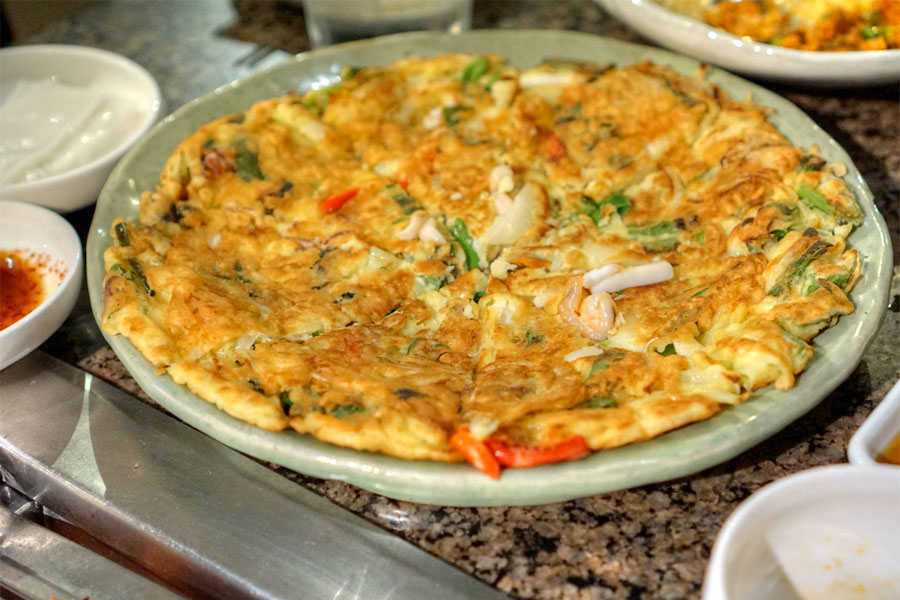 Haemul Pajeon [$18.00]
| Korean seafood pancake with baby shrimp, octopus, squid calamari, scallops and green onions.
Haemul pajeon
is one of my go-to dishes, and I quite enjoyed Soowon's, which had a more apparent egginess than most, along with a good cook on the various items of seafood and a great zippiness from the green onion.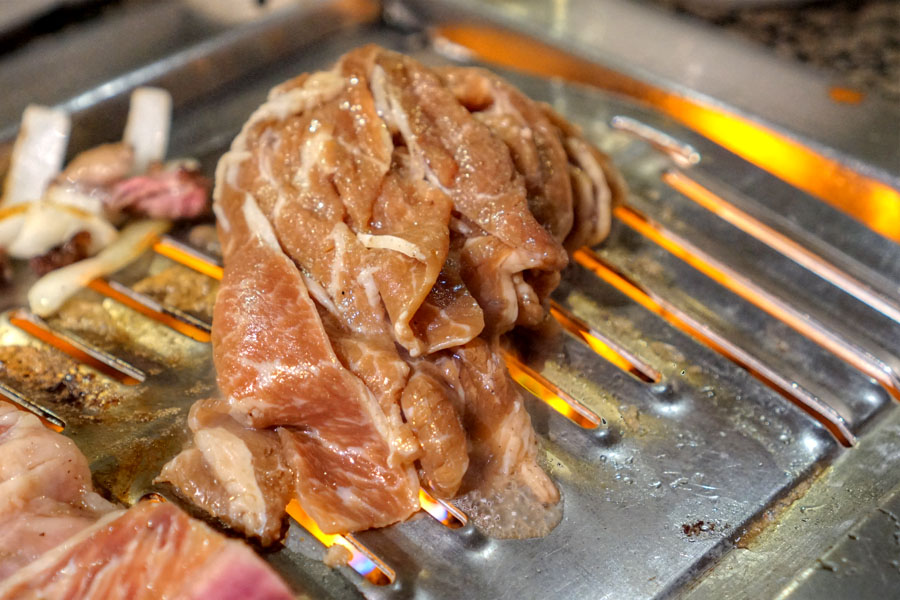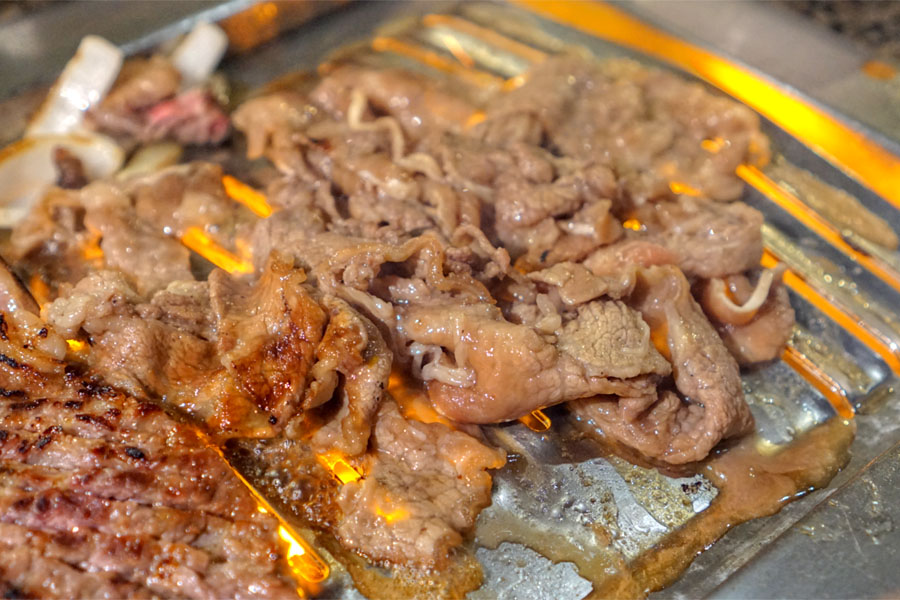 Bulgogi
| Sliced boneless short rib eye in our signature house marinade.
The bulgogi was a classic prep: soft, sweet, straightforward.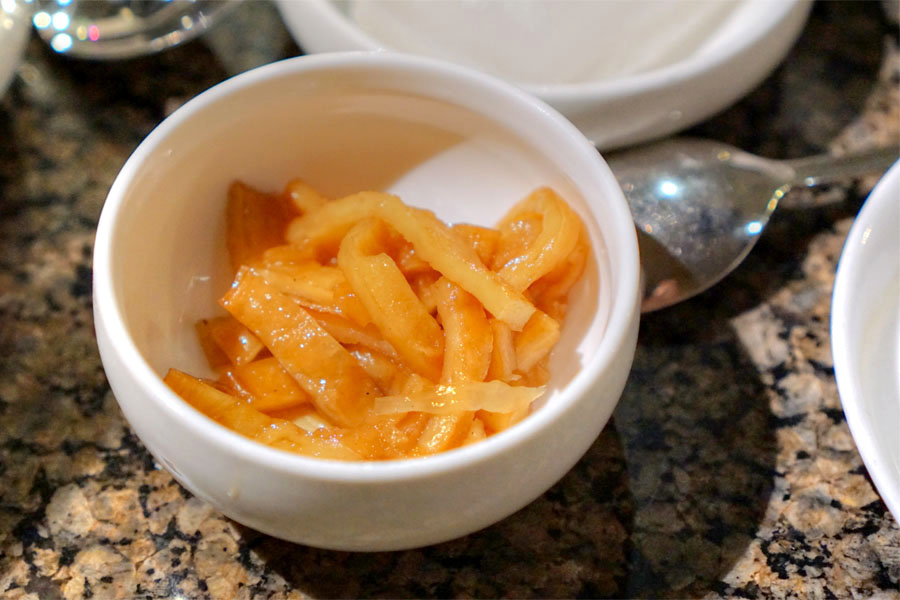 I don't recall this particular
banchan
.
Eomuk
perhaps?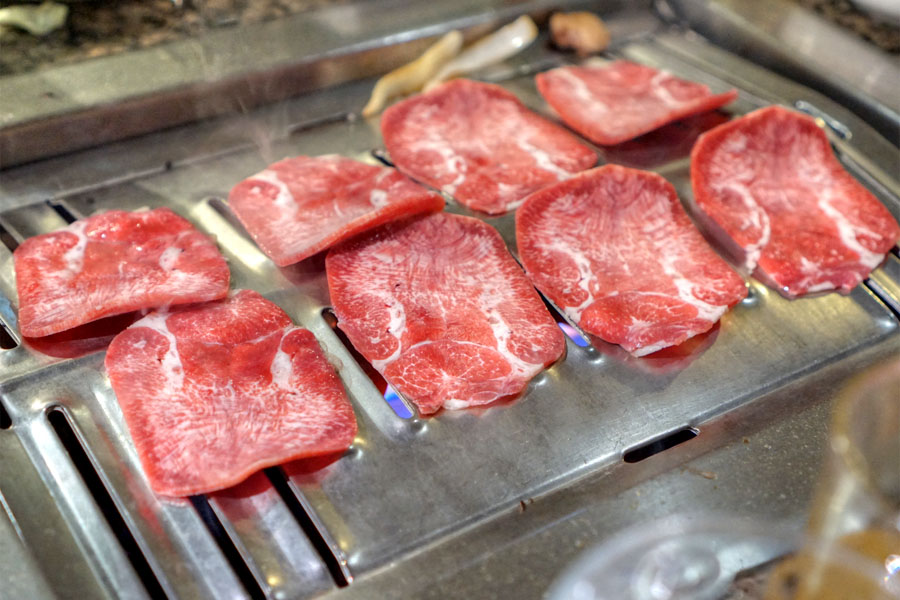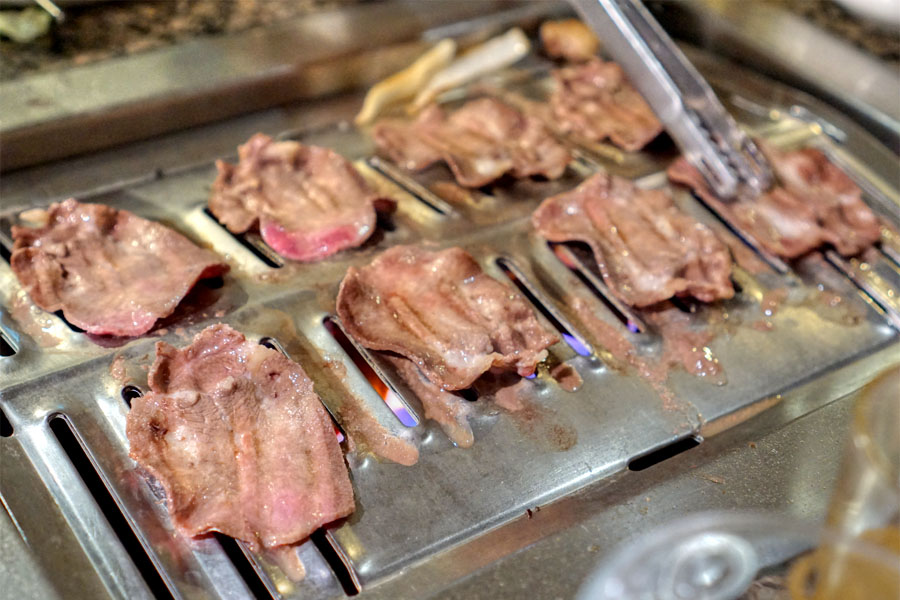 Hyuhmit Gui
| Thin slices of beef tongue.
At this point we were done with the combo meats, so we ordered up some
hyeo mit
, a particularly chewy, especially beefy example.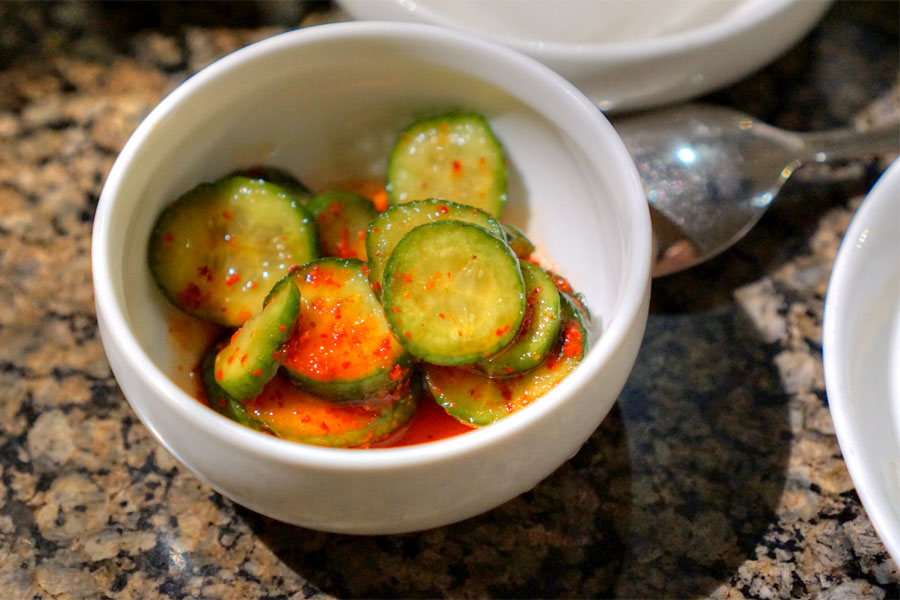 Cucumber
oi kimchi
had all the crunchiness that you'd want.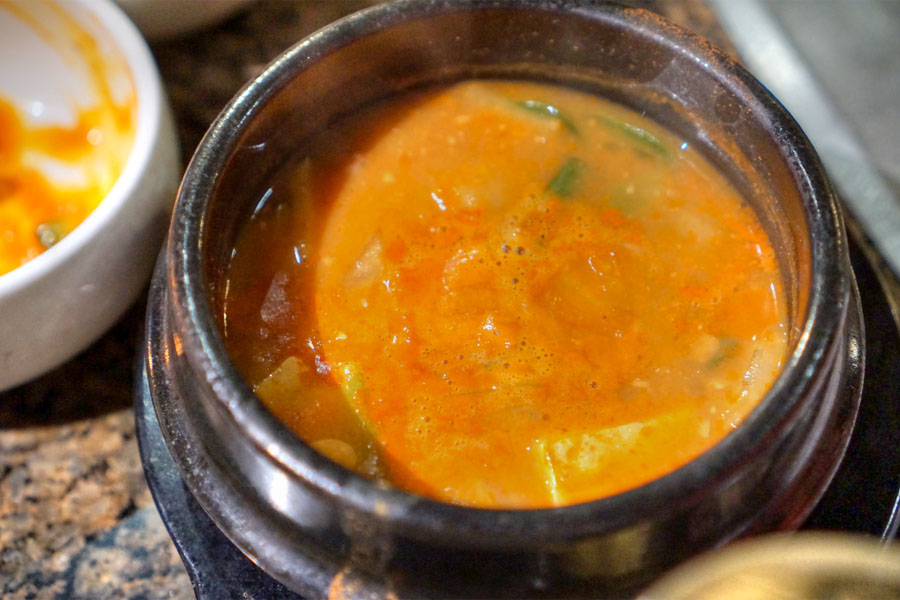 Doenjang Jjigae
| Soybean paste stew with tofu, assorted vegetables and thin slices of beef in a sizzling stone pot.
The combos come with your choice of stew, and this
doenjang
-enhanced version seemed funkier and spicier than usual. Nice counterpoint from the veggies here.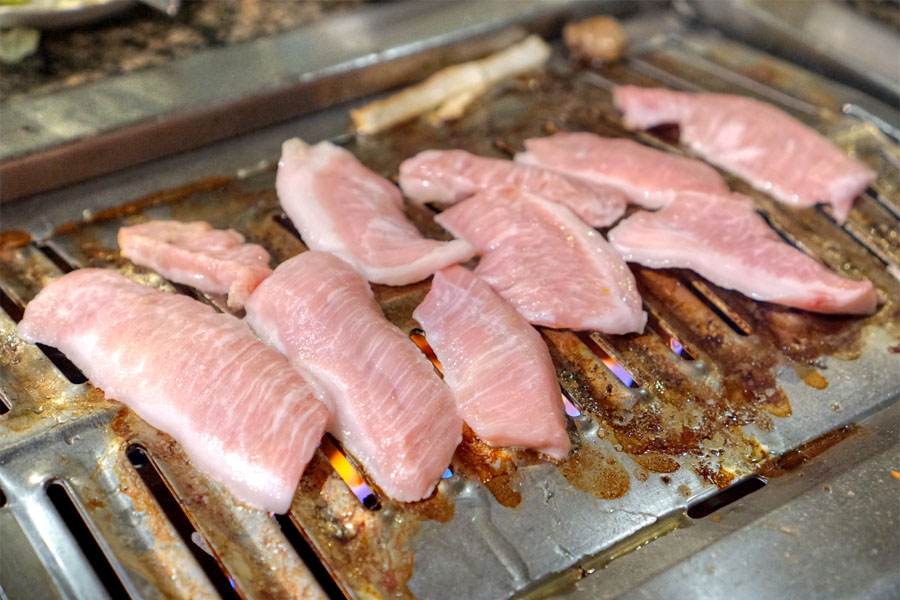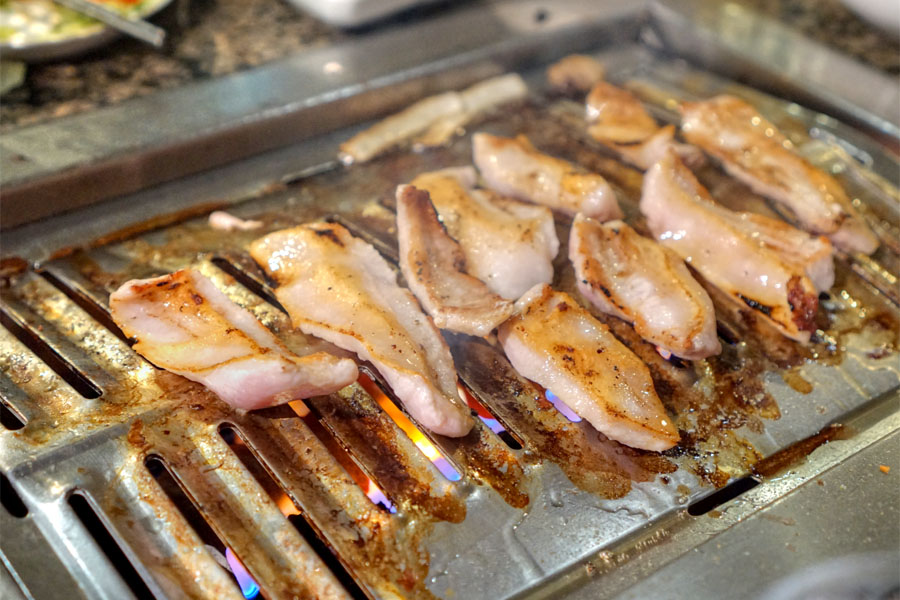 Hang Jung Sal
| Sliced pork neck, well-muscled with a crunchier texture and less fat than pork belly.
Hanjeongsal
's my fav cut of pork currently, and Soowon's was spot on. Think super porky, snappy, crunchy, with some great char astringency.
Soowon pretty much lived up to its reputation as one of the top KBBQ places in town. The meat quality was by and large very good, and service was on point to boot. Another one to add to your list if you haven't already been.