LAQ BBQ at Japanese Knife Imports (Beverly Hills, CA)
LAQ BBQ at Japanese Knife Imports
8642 Wilshire Blvd, Beverly Hills, CA 90211
www.instagram.com/laqbbq
Sun 09/11/2016, 07:00p-08:40p

If you recall, a while back I attended a pretty top-notch
backyard barbecue
put on by one Michael Lee, an attorney-turned-pitmaster who's been smoking meat as a hobby for over 10 years. Since that last meal, Lee's decided to turn his passion for 'cue into a business, and officially launched LAQ BBQ last Sunday during a pop-up dinner at Jon Broida's
Japanese Knife Imports
. Our meal was priced at $55 a person (tickets available via
Eventbrite
), all-inclusive.

The inside of Broida's boutique--a favorite shopping destination for many of our City's chefs--converted to restaurant duty.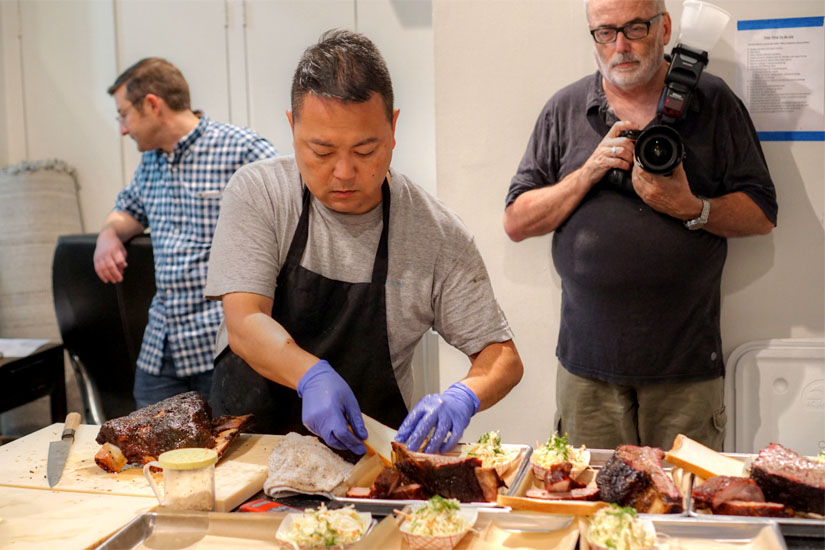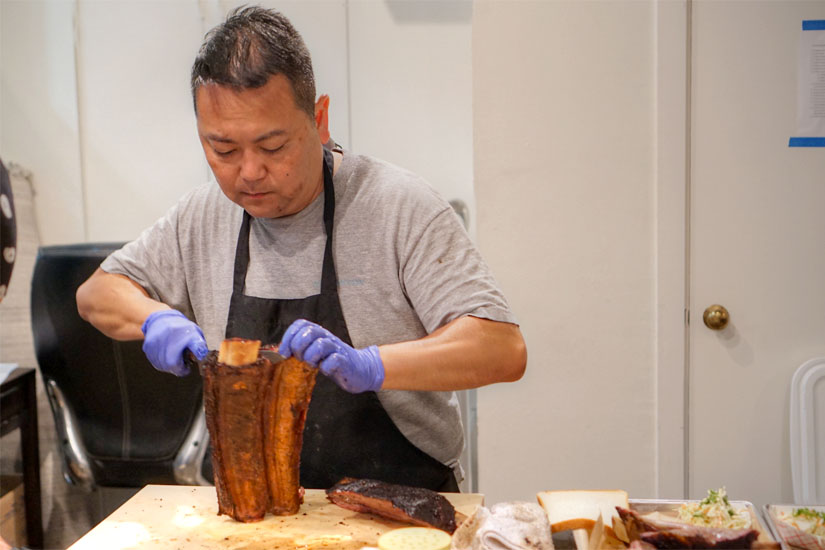 A small kitchen area was set up in the back of the store.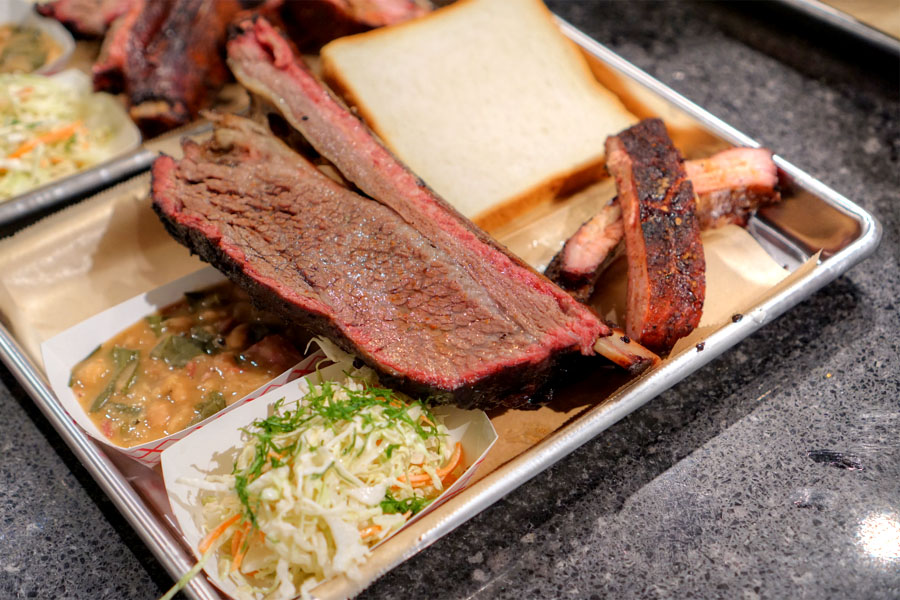 Here we see the base plate of barbecue that everyone started with.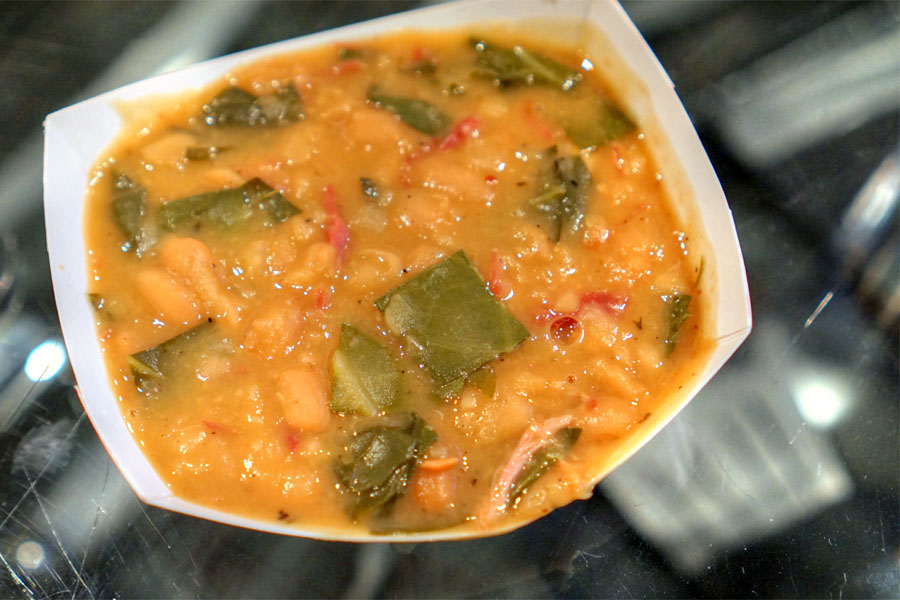 White Beans
Lee lived in New Orleans for several years, so his sides tend to have a Louisiana/Southern bent to them. White beans made for a cozy dish. I got a wonderfully smoky depth courtesy of ham hocks, but one balanced by the earthy, bitter collard greens.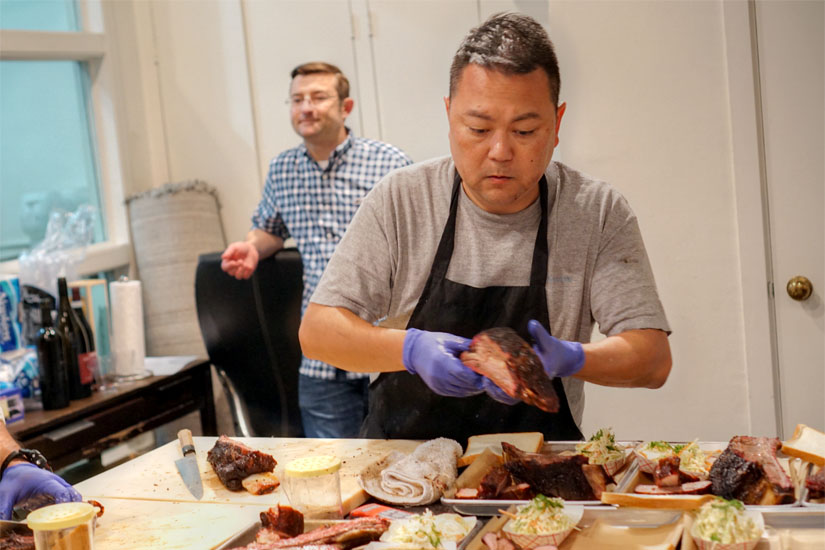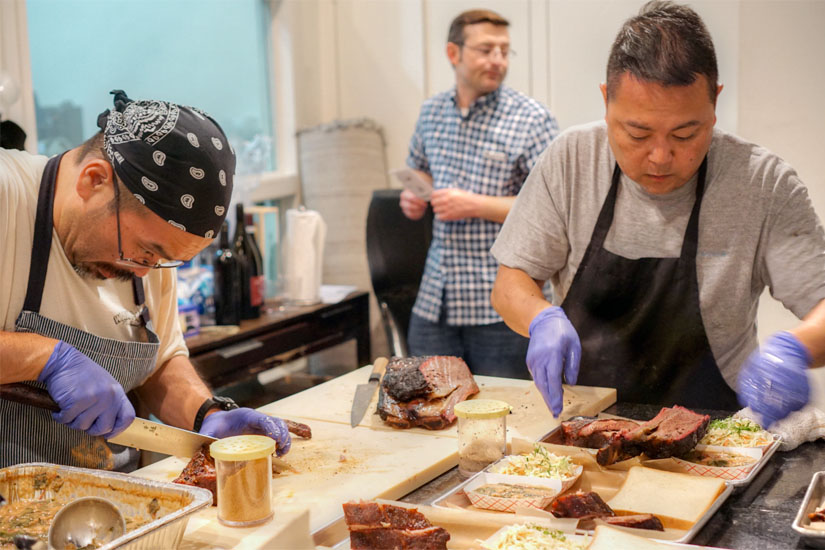 Lee and assistant Tad Weyland in action.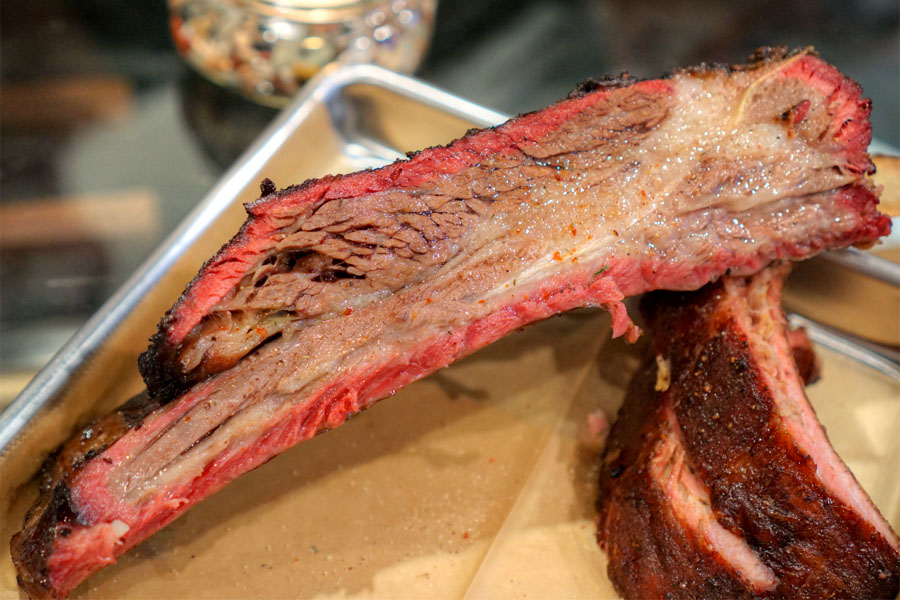 Beef Plate Short Rib
We each got a whole dry-rubbed short rib, which made up the bulk of our dinner. As expected, the beef arrived juicy, tender, a marriage of fat, lean, and smoke. My favorite part? That charred, crusty bark and its spicing from the dry rub.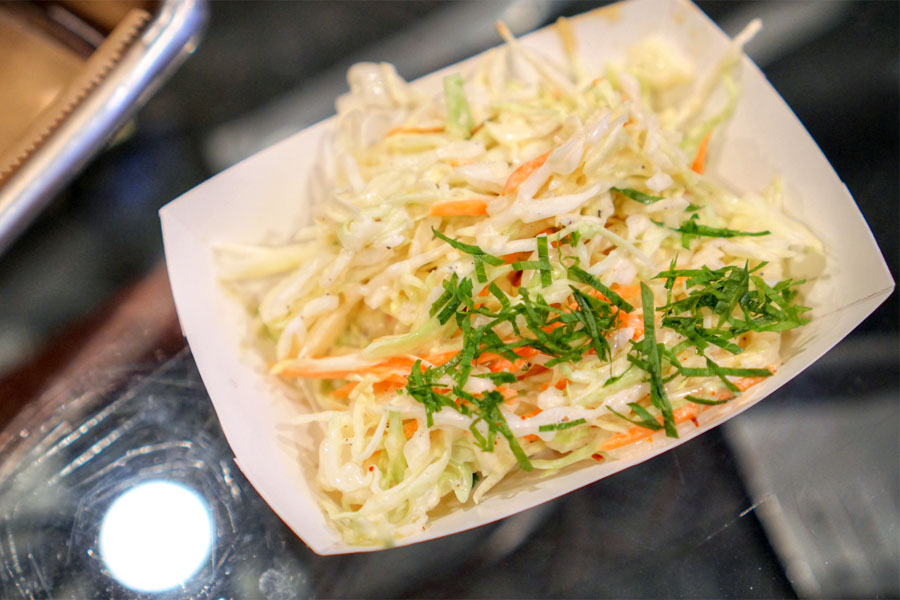 Coleslaw
The slaw was actually a marked improvement from last time, and showcased a spot on balance of tangy and creamy.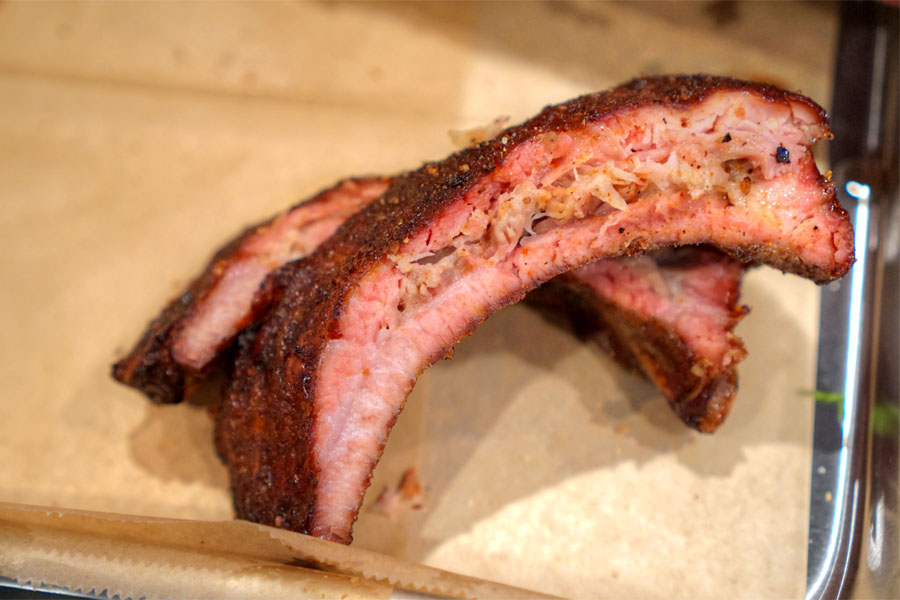 St. Louis Pork Ribs
Lee's dry-rubbed ribs were a standout. The meat tore cleanly off the bone, and displayed a superb balance of porkiness and smoke, of sweetness and spice, and had a delightfully crisp crust to boot. It was easy to keep eating these guys.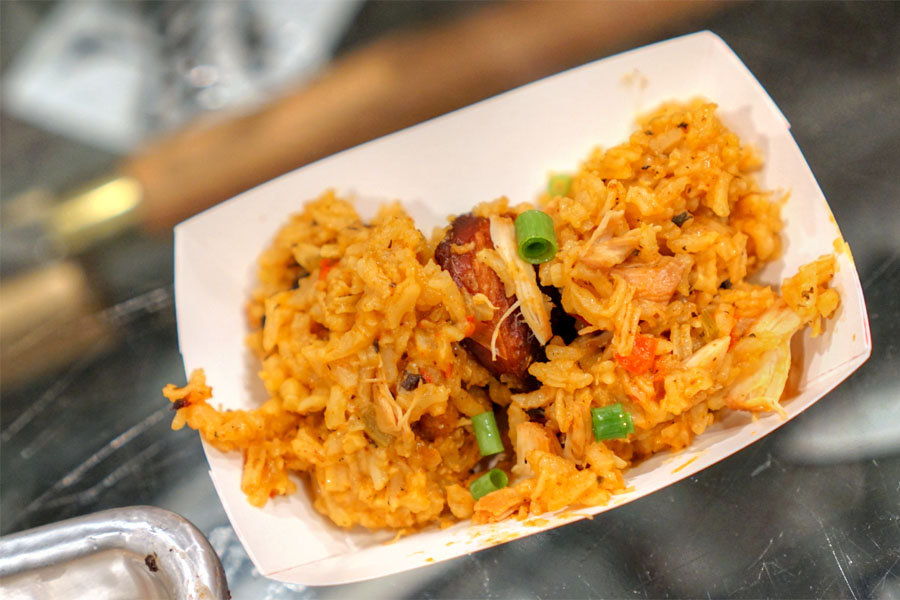 Jambalaya
Next was a Louisiana-style brown jambalaya with chicken and sausage. This was another homey side, with some lovely spicing and a great char on the sausage.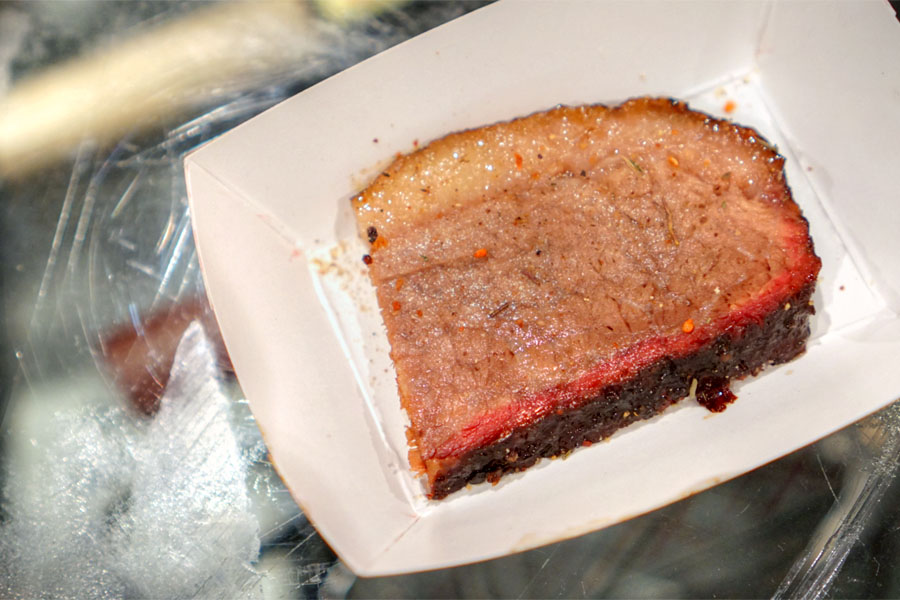 Beef Brisket
Last up was arguably my favorite of the meats. Made with Snake Rivers Farms American wagyu, the brisket ate super tender, super moist, its fatty, beefy flavors accented by char and hits of salt and spice. A fitting end to the meal.
Lee once again delivered some bang-up barbeque this evening, barbeque that can very likely stand up to our City's best. I'm curious to see where he takes this. I believe his plans are to start catering, and who knows, maybe one day there'll be a restaurant in the works.
---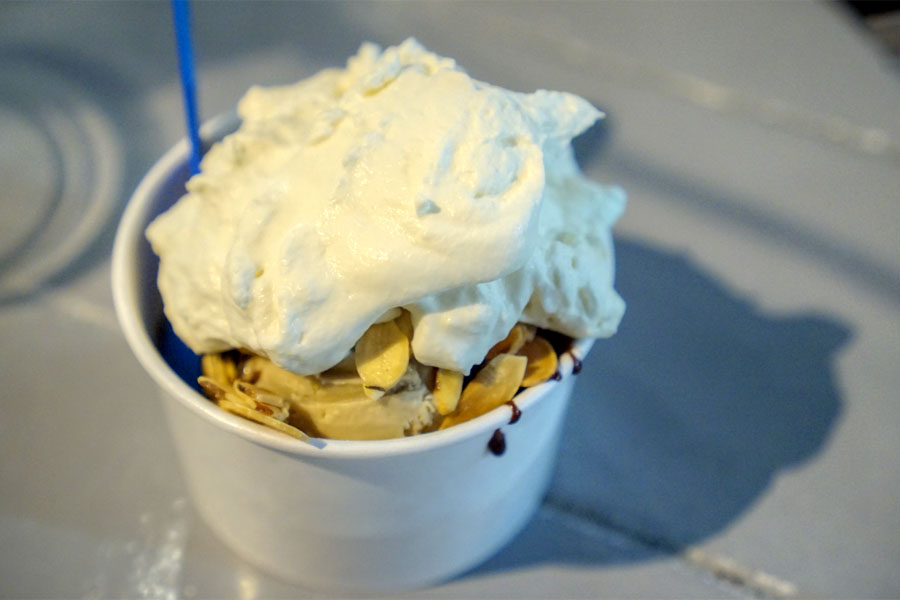 For dessert, we headed over to Sweet Rose Creamery. Pictured above:
Butterscotch with Toasted Walnuts
and
Earl Grey
, with whipped cream and toasted almonds.