Dal Ma Ji (Los Angeles, CA)
DalMaJi Korean BBQ Restaurant
808 S Western Ave, Los Angeles, CA 90005
213.388.1717
Fri 08/26/2016, 07:35p-09:55p

My latest adventure in KBBQ brought me to Dal Ma Ji (the name refers to the tradition of moon viewing in Korea), which made its debut on May 20th. It's the first US outpost of a mini-chain established in Daegu in 1992, and comes to us from franchisee Jeff Lee. The place is known for its charcoal-grilled pork ribs, which is a relatively uncommon sight around these parts.

Dal Ma Ji's located on the second floor of the curiously-askew IB Plaza (across the street from
Eight
), taking over the former address of Park's Hot Pot (from the folks behind Park's BBQ if I recall), So Kong Dong tofu house, Galbi Madang, and Chung Dam. It's a small-ish, sleek, stripped down space, but retains the copper ventilation hoods left over from its predecessors.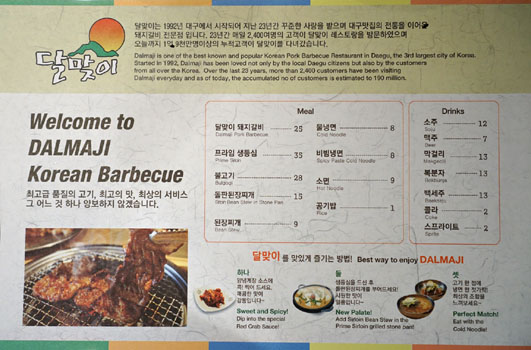 The menu's easily the most compact I've seen for a KBBQ joint, which is nice change of pace. All you get are the signature pork ribs, a sirloin steak, and bulgogi, with stews and noodles to round things out. To drink? Just the usual beers, sojus, and whatnot. Click for a larger version.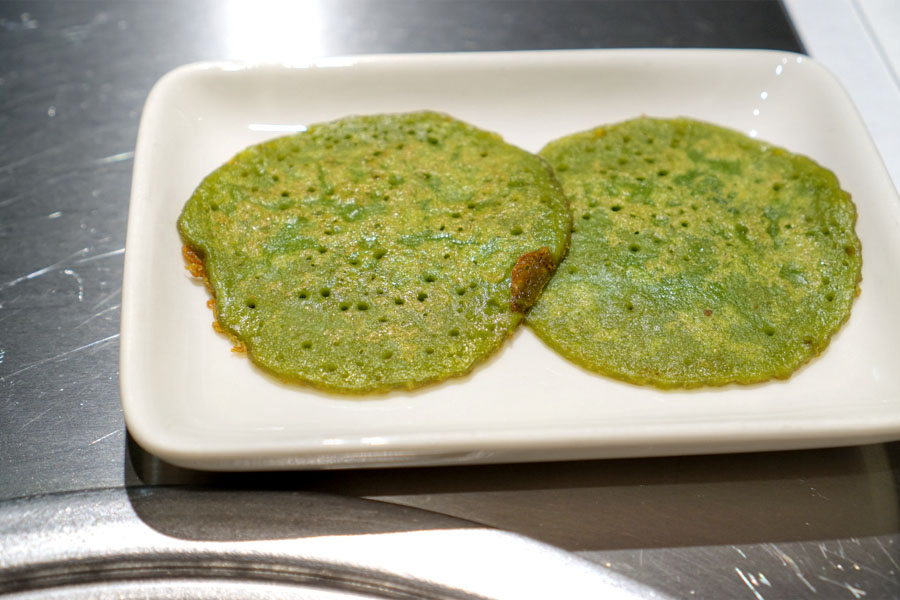 Jeon
were thin, light, and bright.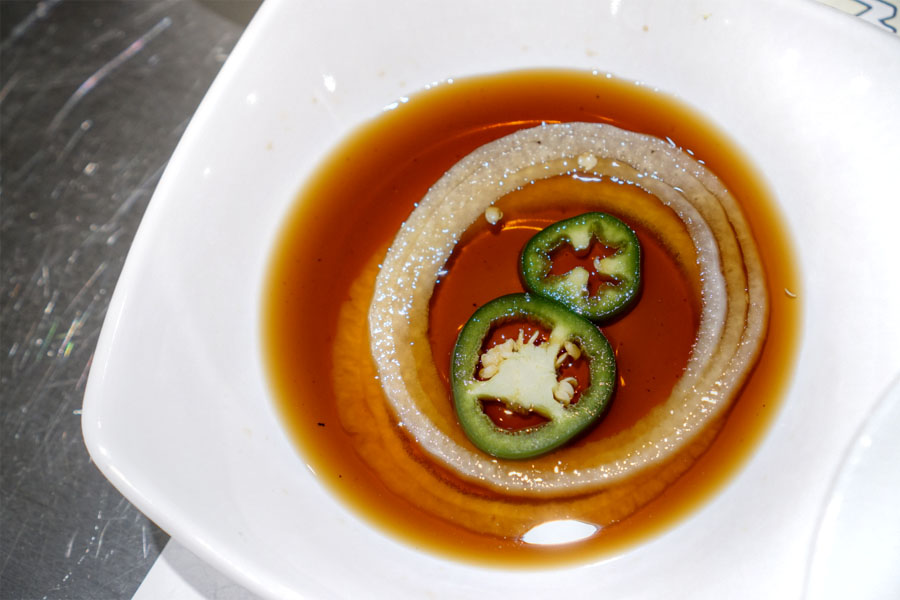 The ubiquitous onion- and jalapeño-infused
chadol
sauce, though no actual brisket was served tonight.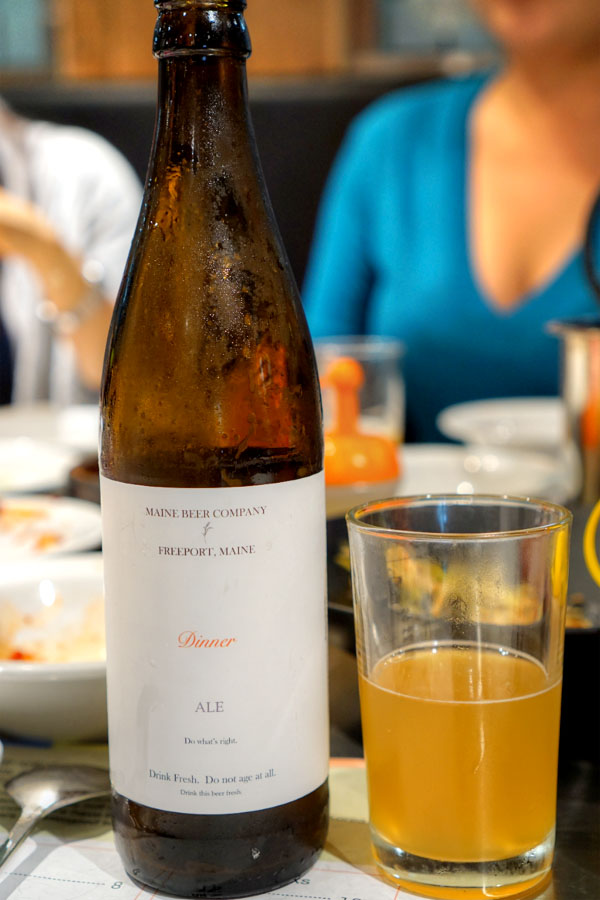 KBBQ usually calls for beer in our group, and up first came the
2016 Maine Beer Co Dinner
, a dry-hopped double IPA with Citra, Falconer's Flight, Mosaic, and Simcoe. Wonderfully aromatic nose of juicy citrus fruit intertwined with hops; the palate was a bit more hop-forward at first, but finished with massive amounts of delectable grapefruit.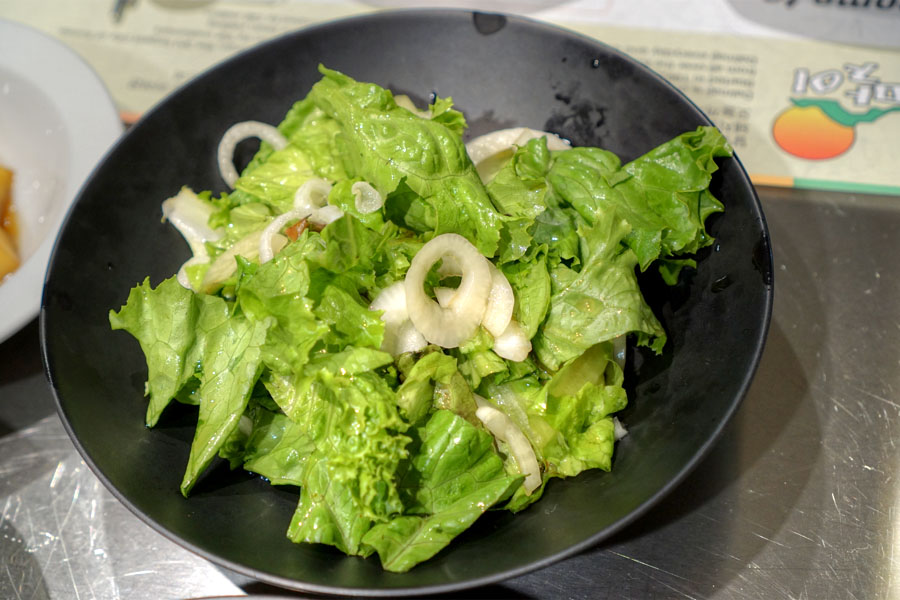 The salad fulfilled its role as a complement to the meat.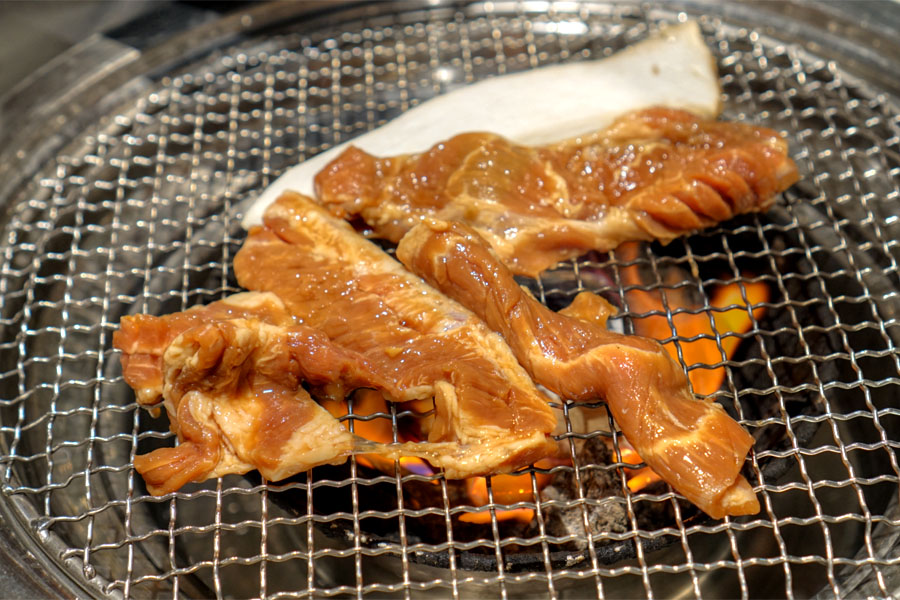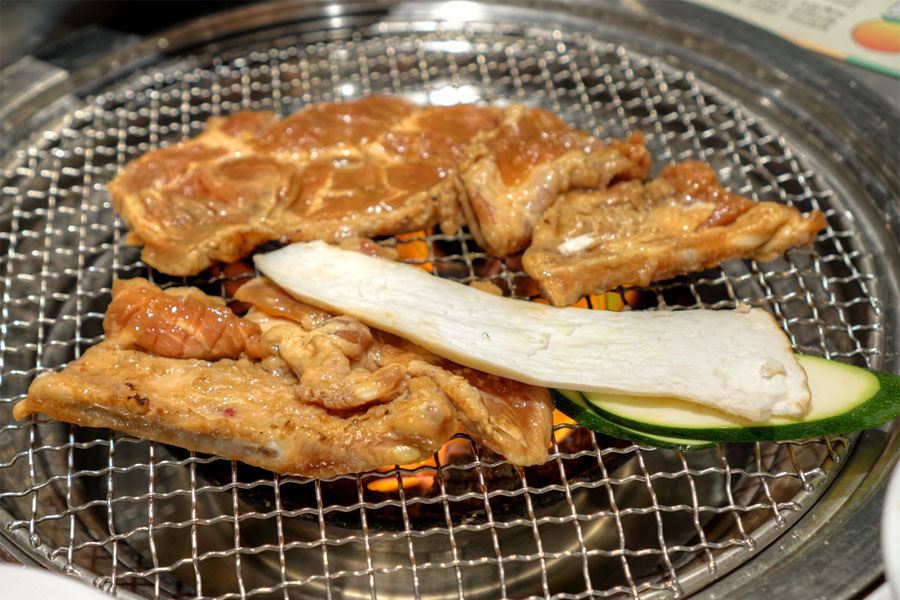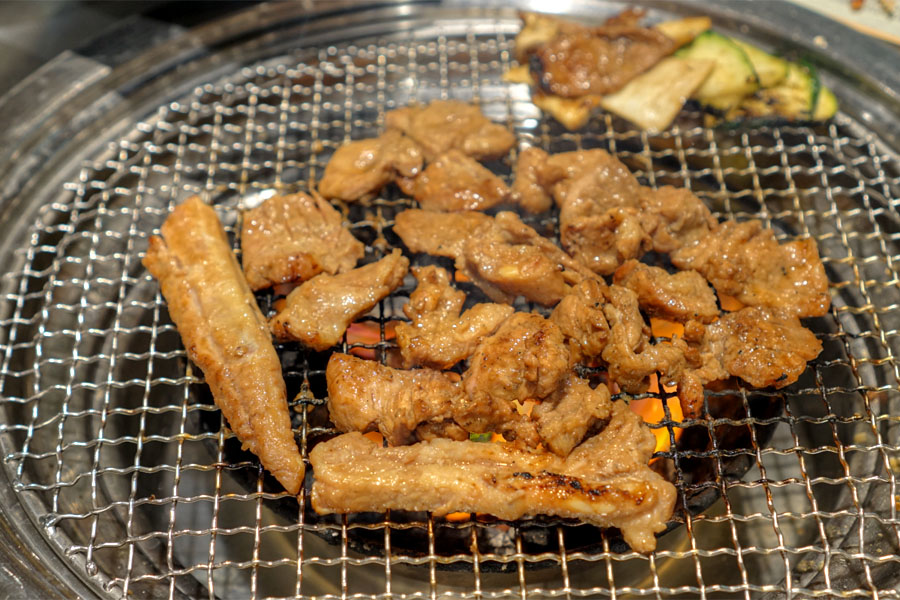 Dalmaji Pork Barbecue [$25.00]
And speaking of meat, we began with Dalmaji's signature cut of
dwaeji galbi
. I found the ribs juicy and tender, with a sweet-ish taste that was well-accented by the char and smoke notes (note the use of
sut
here) going on.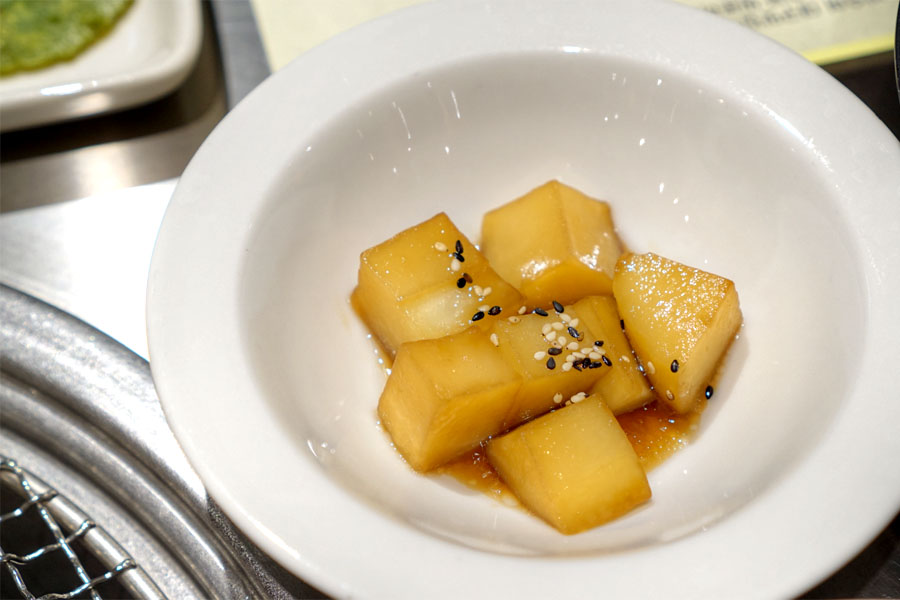 The
gamja jorim
was a favorite
banchan
of mine thanks to the savoriness and satisfying bite of the potato.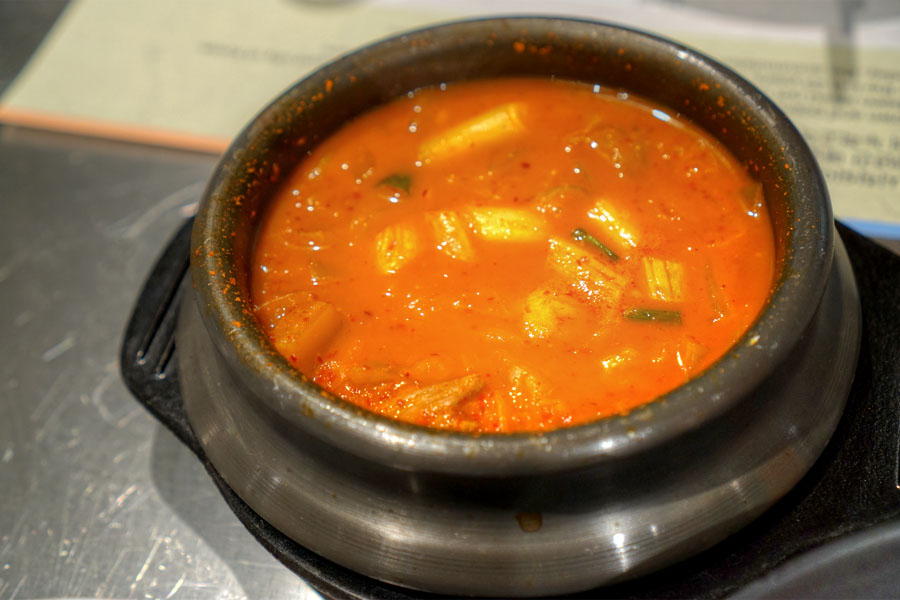 A complementary
kimchi jjigae
was classic and homey.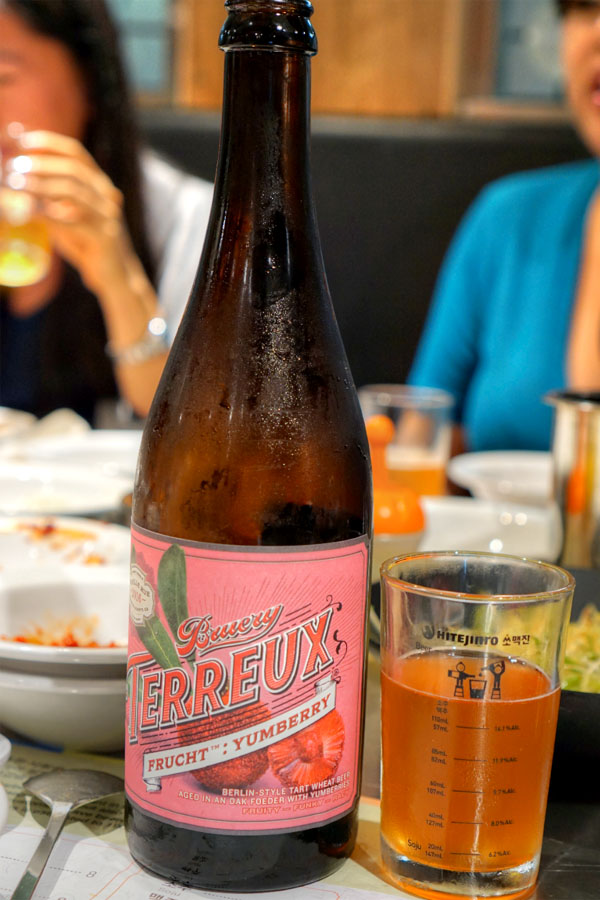 The
2016 Bruery Terreux Frucht: Yumberry
was an oak-aged Berliner Weisse with yumberries (a.k.a.
yamamomo
) added. It was my first time encountering the fruit in a beer, but it worked out reasonably well. Nose was pretty subtle, with just a bit of funk and fruit peeking through. Taste was more assertive, with a sweet-tart flavor profile that reminded me a bit of strawberry.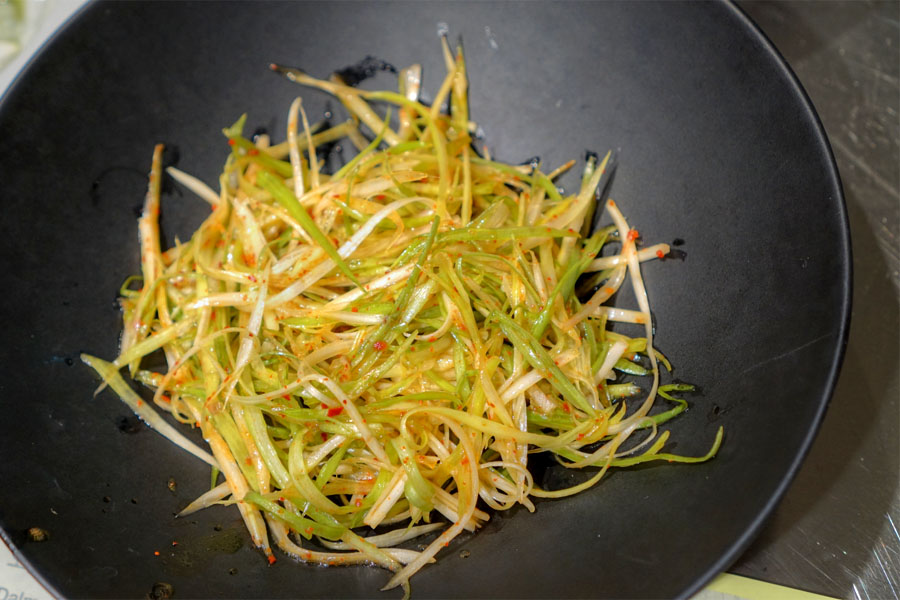 The
pa muchim
was a welcomed sight, with the scallions' zesty, spicy flavors working to even out the heft of all the meat.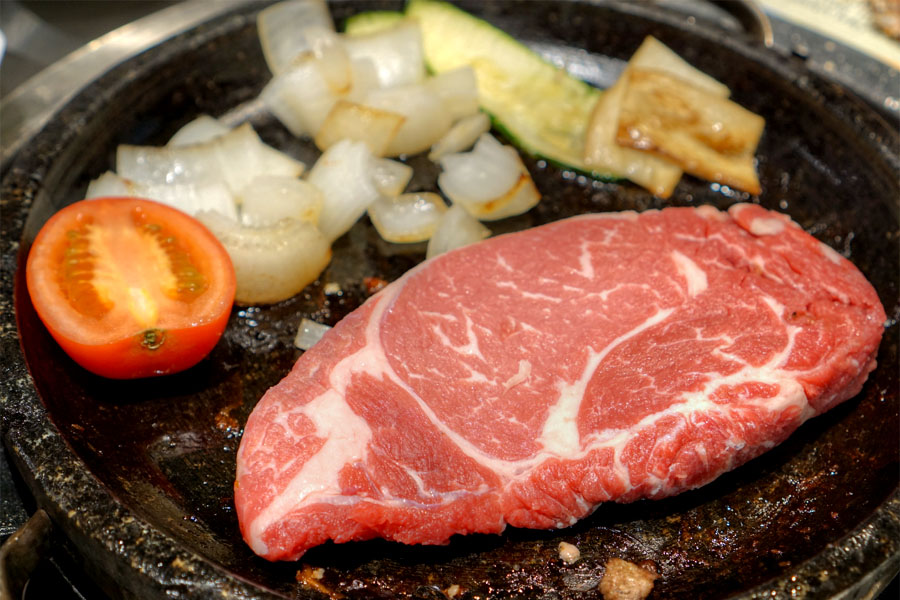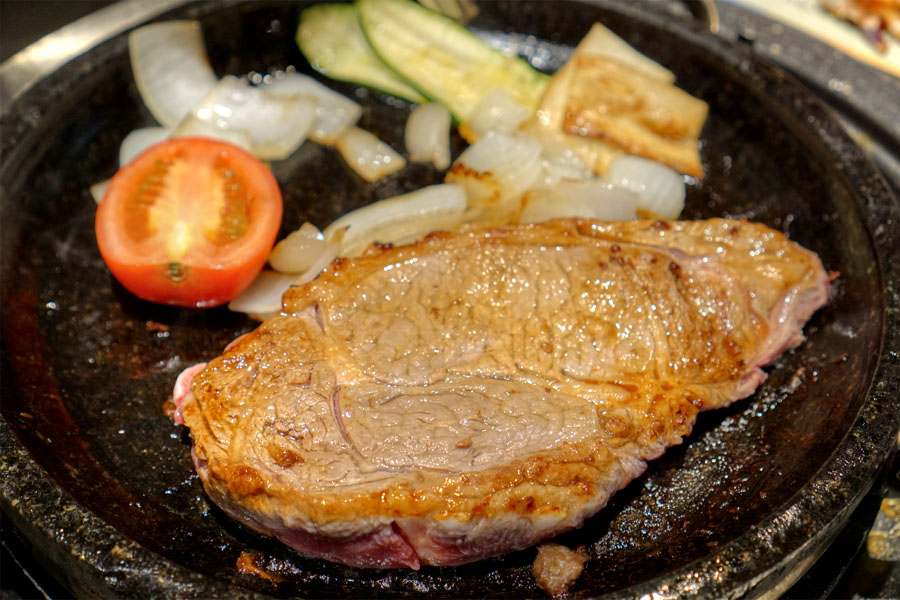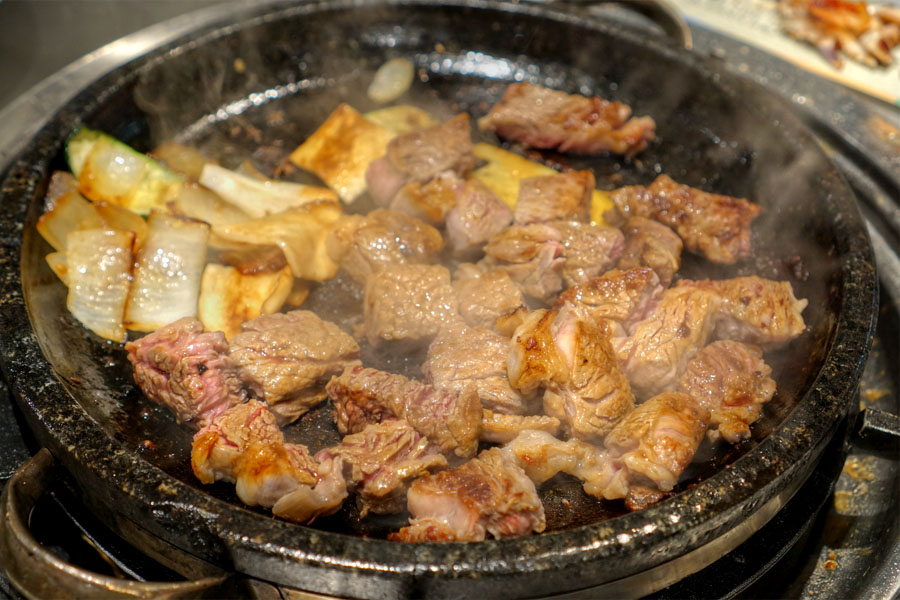 Prime Sirloin [$35.00]
I found the
deungshim
juicy and tender, with a delicate beefiness that was definitely heightened by a dip in the included salt-and-pepper. There's wasn't much smoke character happening here though, due to the use of a stone pan on top of the grill. Note, also, that you might want to cook this one yourself, as our servers tended to not let the steak caramelize enough. Actually, in general, one of my dining companions noted that the servers' control of the grill could've used some improvement.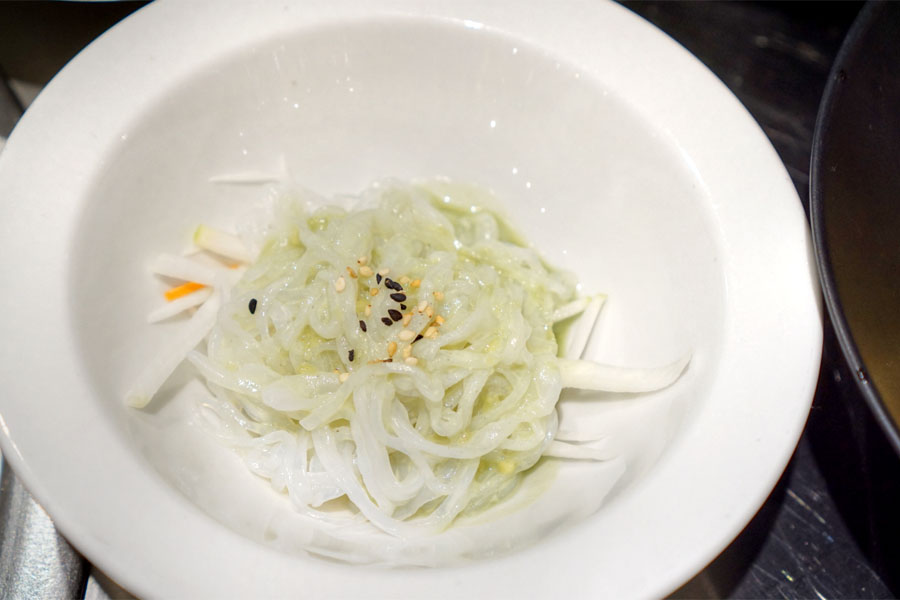 Noodles came topped with a surprisingly spicy, wasabi-esque dressing.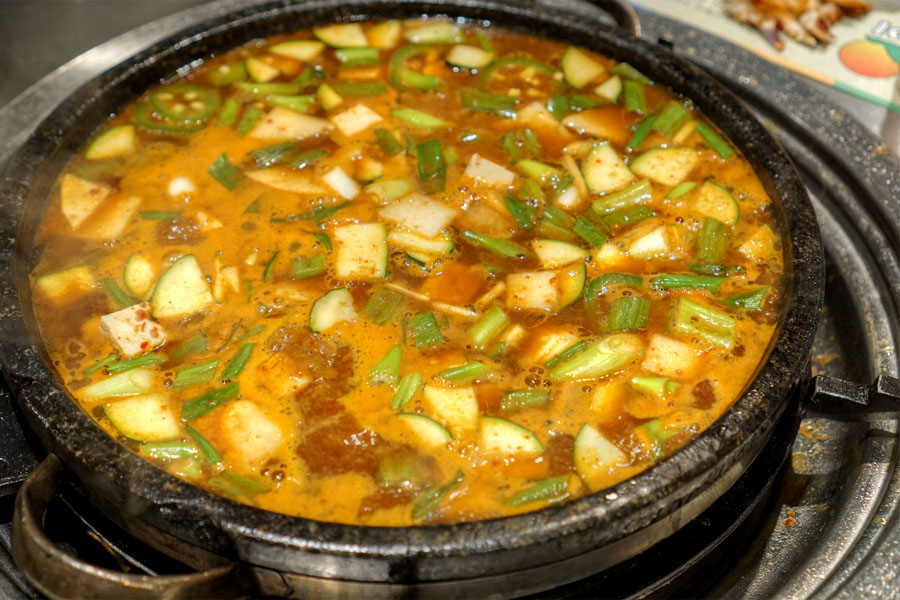 Bean Stew [$9.00]
Our
doenjang jjigae
was poured directly into the stone pan used for the sirloin above. I found it a particularly funky, spicy preparation, but with some balance provided by all the veggies.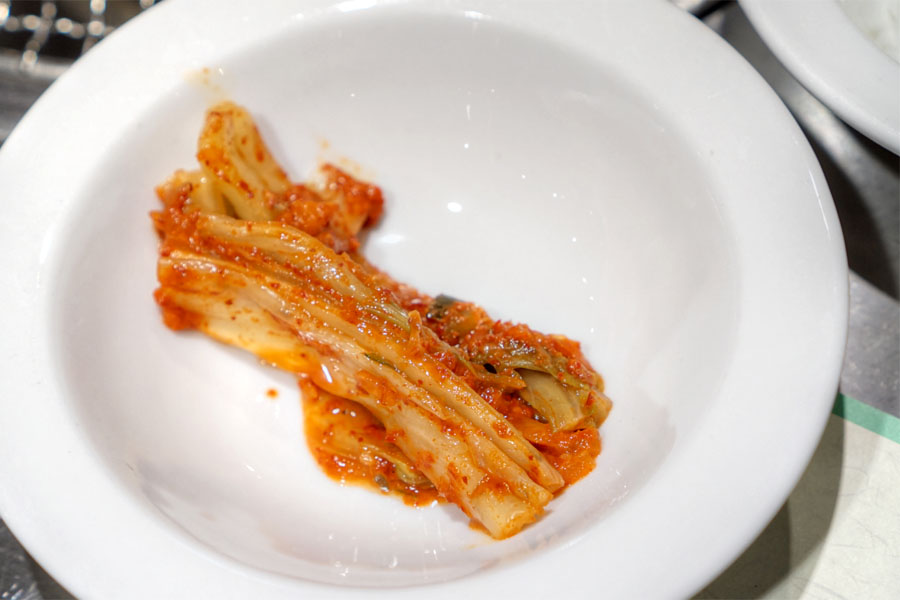 Baechu kimchi
came out seemingly earthier than usual, though less overtly tart, with a lingering funk and heat.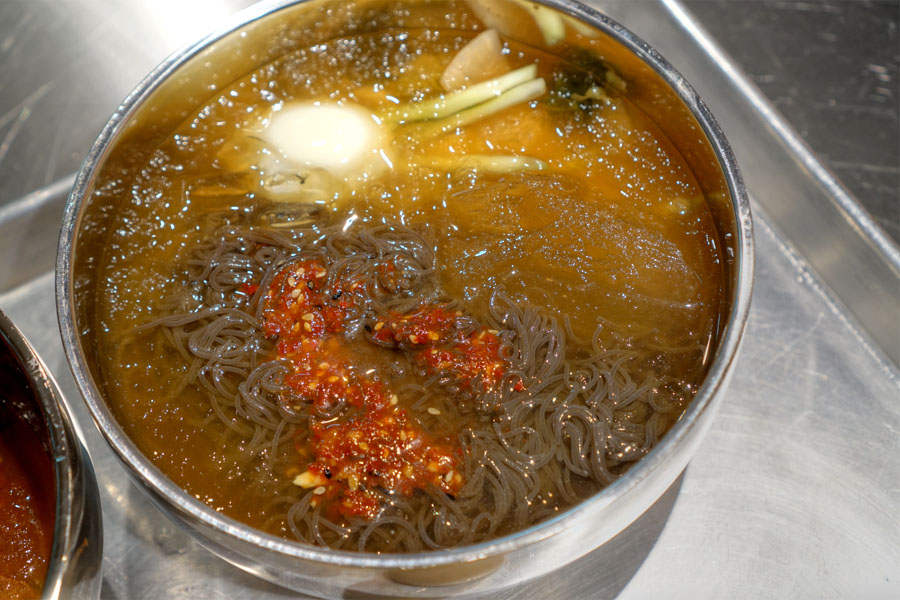 Cold Noodle [$8.00]
With its tangy, icy broth and pickle-y vegetables, the
mul naengmyeon
was expectedly refreshing. Note the use of the darker, arrowroot (
chik
) noodles, which were chewier than usual.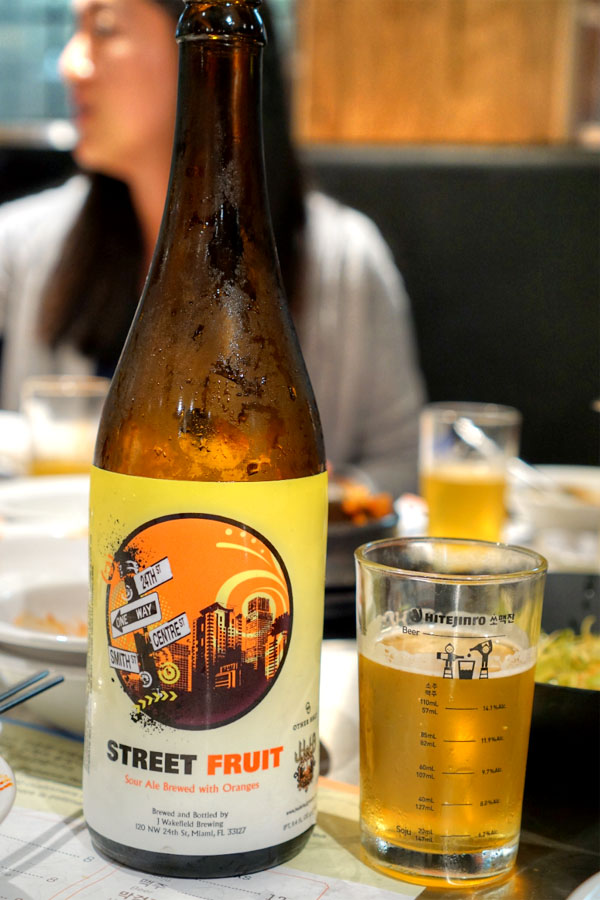 A Berliner with oranges, kumquat, and starfruit brewed in collaboration with Other Half, the
2016 J. Wakefield Street Fruit
was up next. Here, I got a tropical, fragrant bouquet with a lemon-y, slightly astringent quality. Taste-wise, think tropical again, with more strong citrus and some lychee notes, the finish conveying a touch of graininess.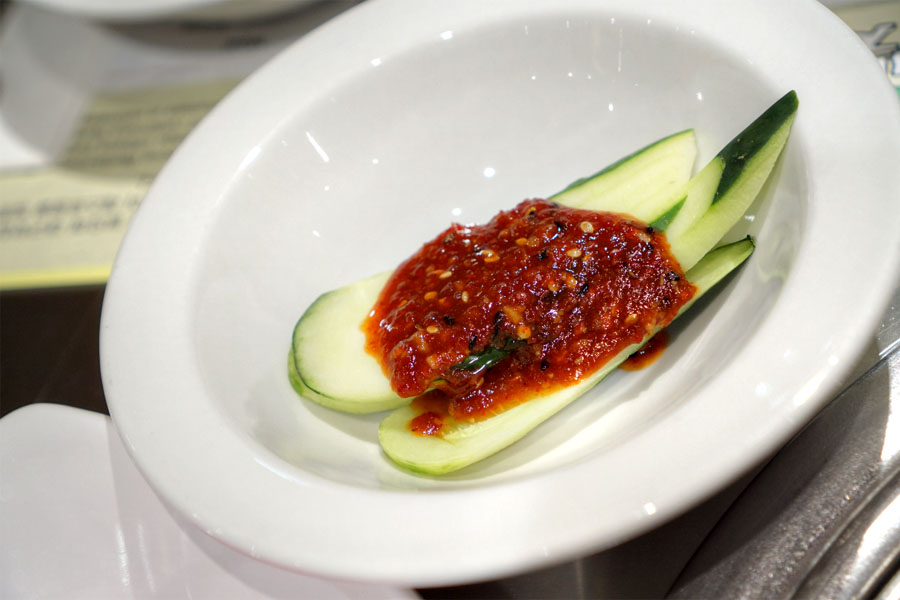 Crunchy slices of cucumber were topped with a spicy
ssamjang
-ish sauce.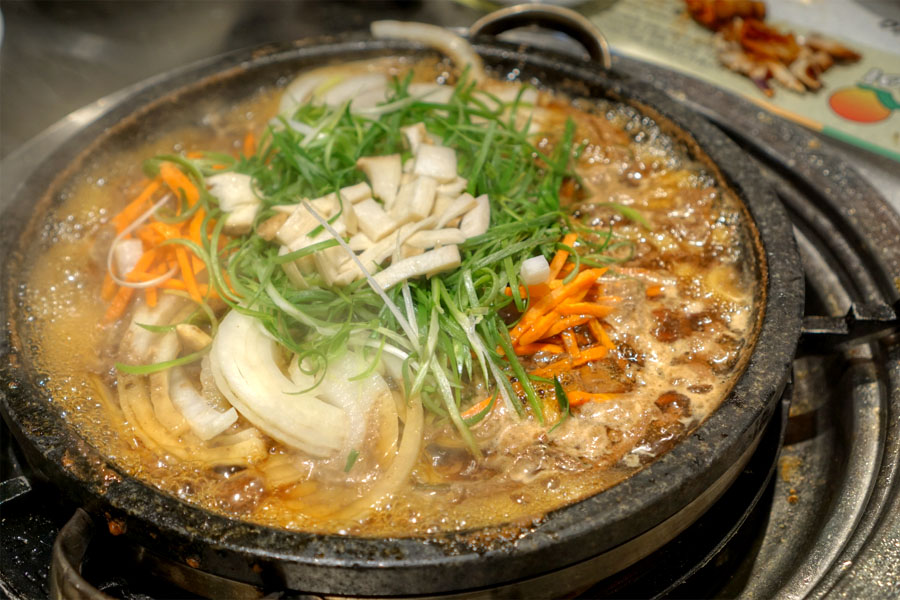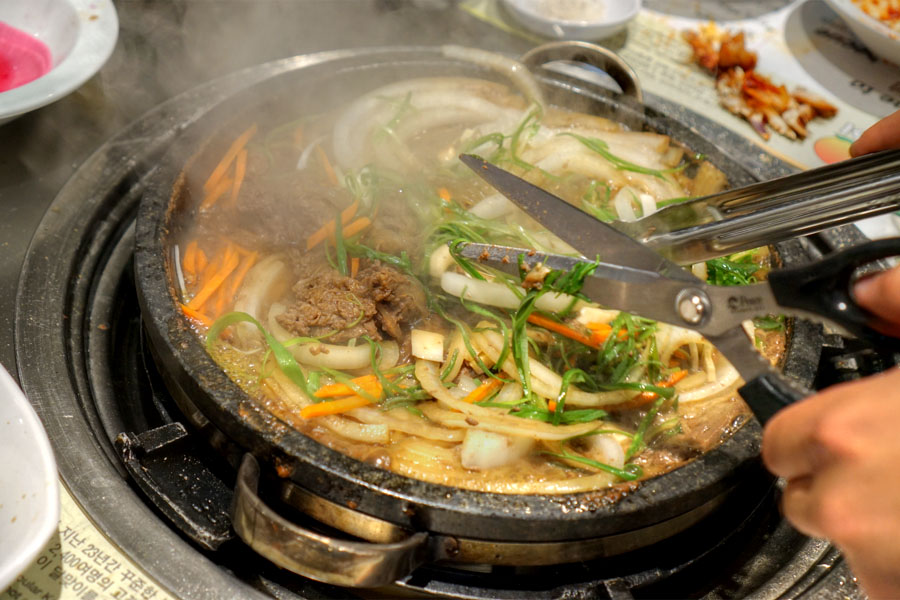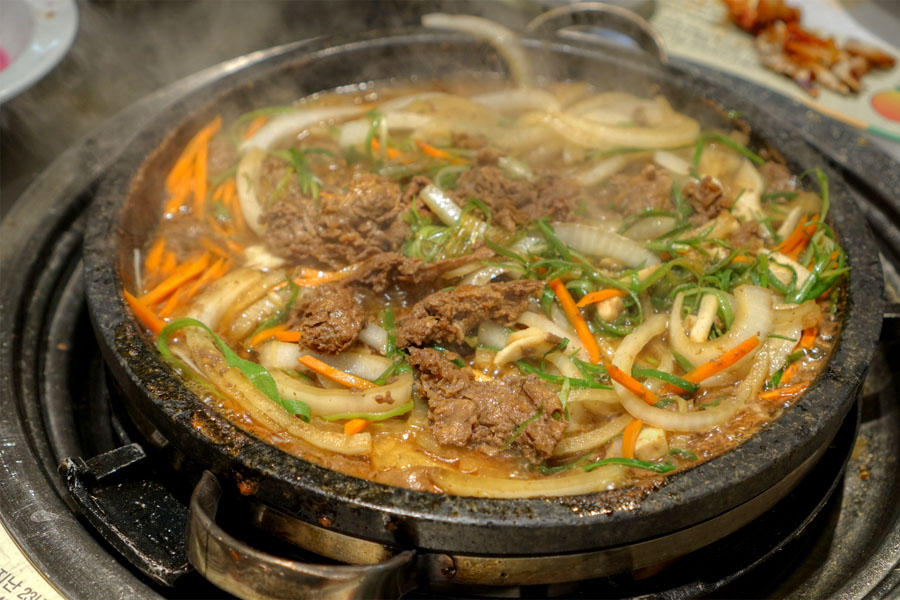 Bulgogi [$28.00]
The
yuksu bulgogi
made for a rare sight, the tender, classically sweet shards of beef well-balanced by the various veggies while
dangmyeon
noodles provided a slippery variation in texture.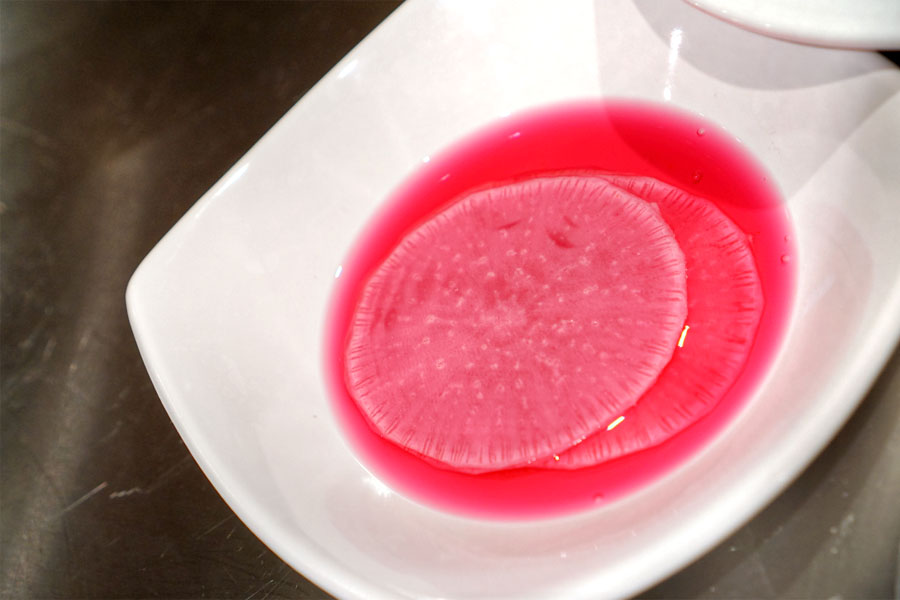 Tangy, crunchy, magenta-hued slices of
mu
radish worked as a foil to the meat.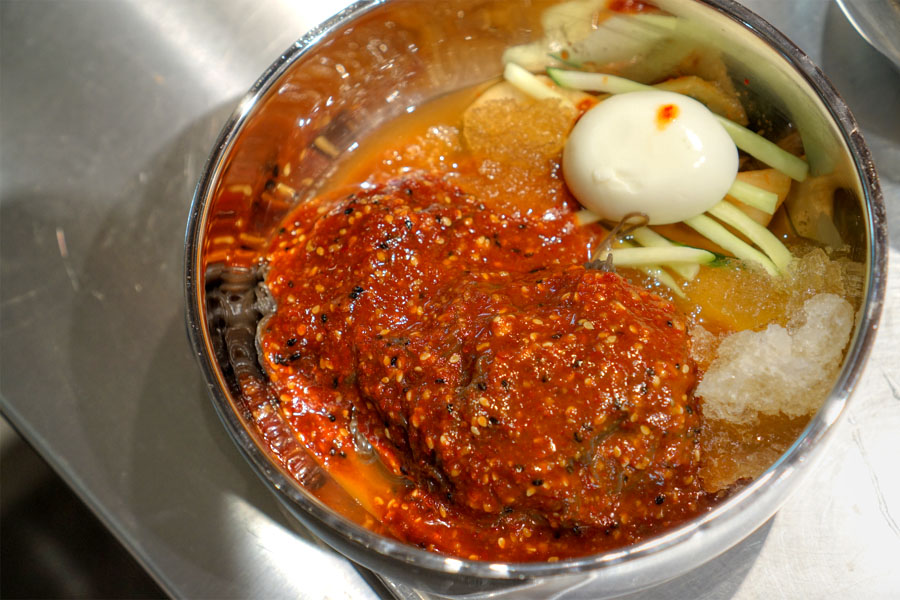 Spicy Paste Cold Noodle [$8.00]
The
bibim naengmyeon
also delivered. Great
gochujang
-fueled spice on this one, evened out once again by the tart-sweet character of the broth and veggies.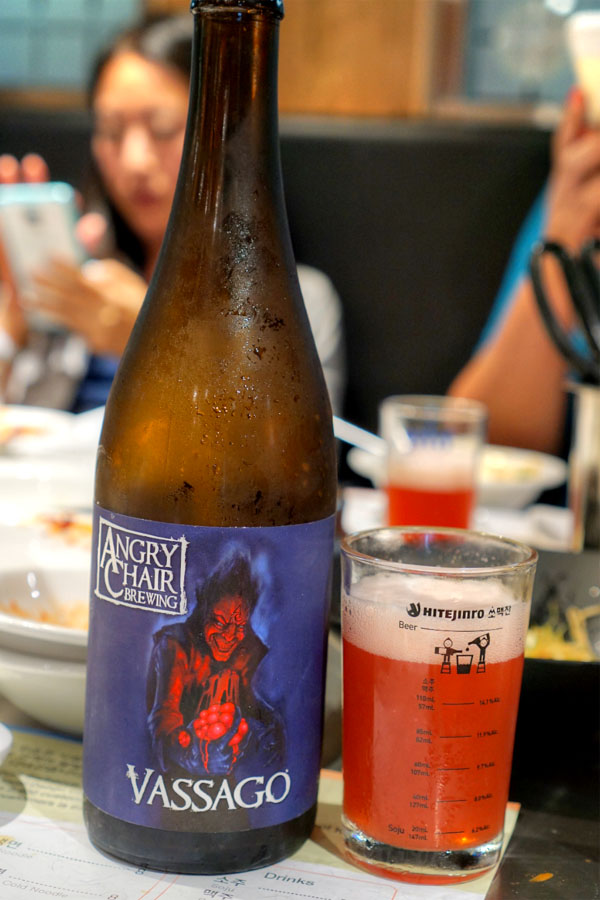 Our final beverage was the
2016 Angry Chair Vassago
, a raspberry Berliner Weisse. I got a gorgeous nose loaded with rich, jammy fruit, while the palate showed off more raspberry sweetness, balanced by the right amount of sour.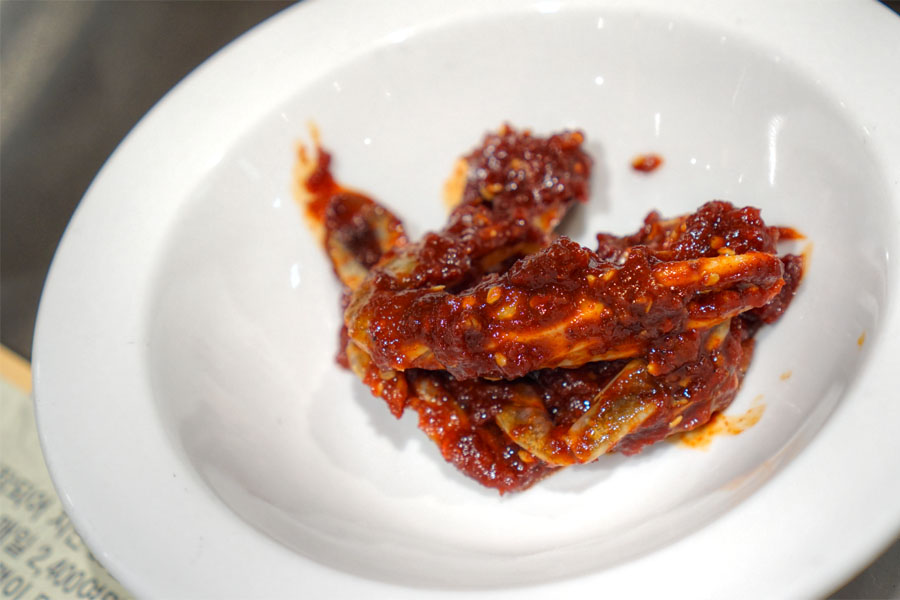 You don't see
yangnyeom gejang
(marinated raw crab) all that often. The preparation here displayed a great spiciness and depth, though it was indeed difficult to actually get meat out of these little guys (considerable biting and sucking was required).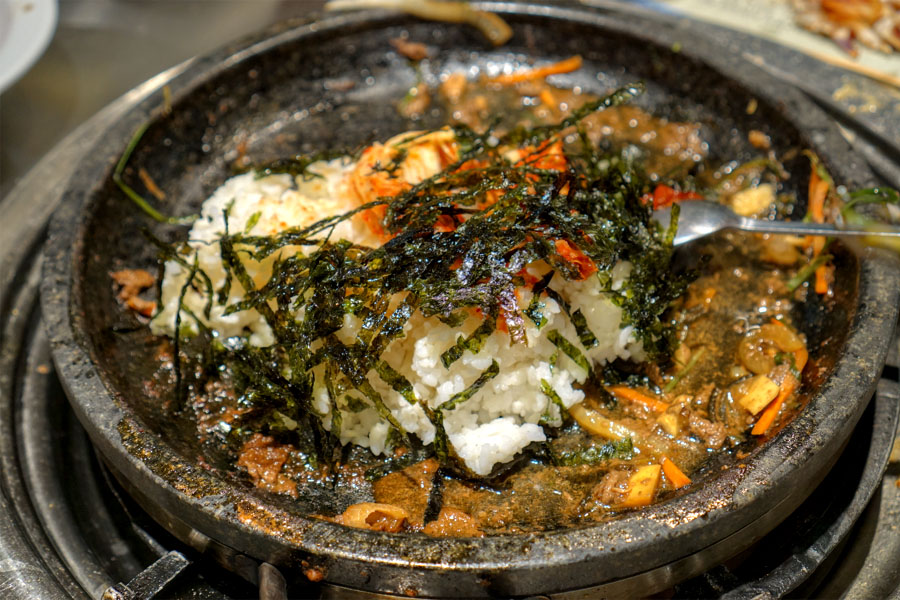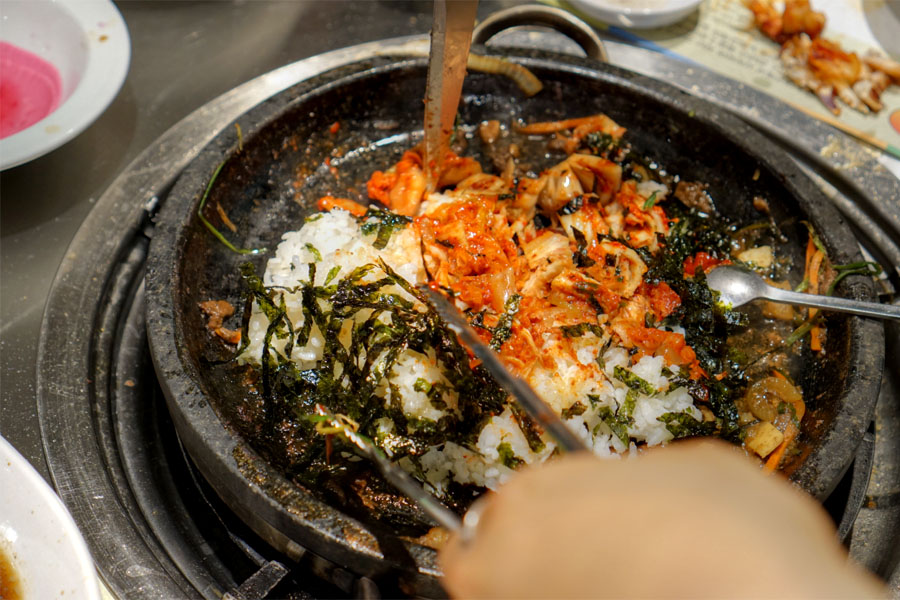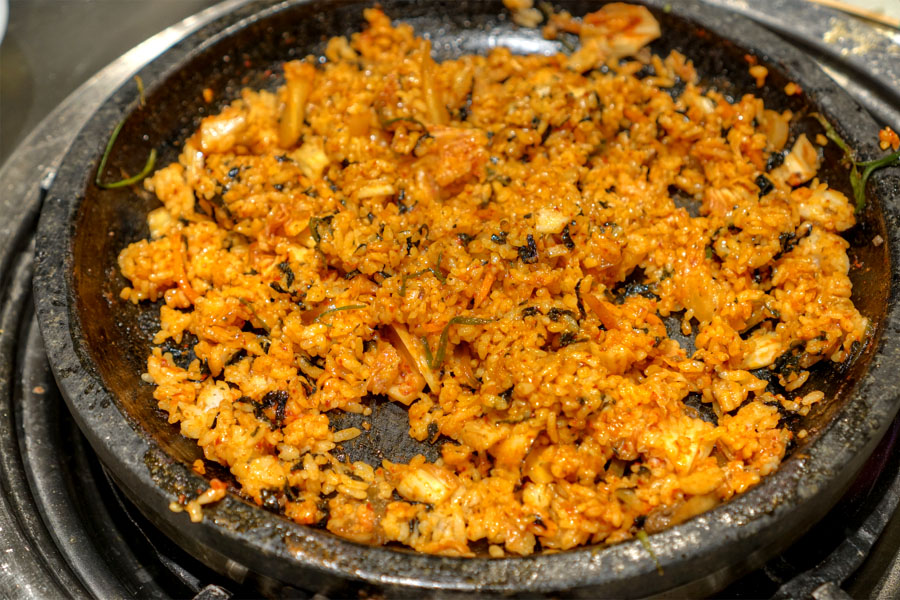 We finished with a complementary
kimchi bokkeumbap
. It was a touch sweet due to the remnants in the pan from the bulgogi above, but still tasty, with lots of umami notes from the
gim
.
I was generally pleased with Dal Ma Ji. The quality of the meat met the mark, and I found the tight focus of the menu and the restaurant's slightly unconventional take on Korean BBQ to be rather refreshing. Worth a shot.