Crumbs & Whiskers (Los Angeles, CA)
Crumbs & Whiskers Cat Cafe
7924 Melrose Ave, Los Angeles, CA 90048
323.879.9389
www.crumbsandwhiskers.com
Sat 03/03/2018, 06:20p-07:40p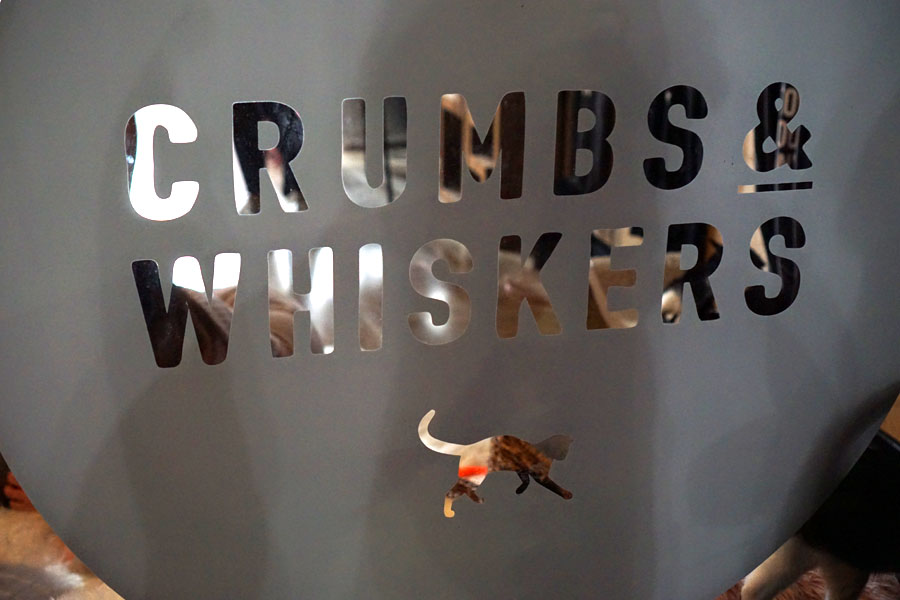 The first cat cafe opened in Taipei in 1998, but the concept really took off when it was introduced to Tokyo in 2005. In the US, Oakland's Cat Town was the first on the scene, back in October 2014 (we Americans were super late to the game, apparently). Crumbs & Whiskers, meanwhile, opened in Washington DC in June 2015, the brainchild of Kanchan Singh and brother Chetan. This second LA outpost bowed in September 2016 (the first permanent cat cafe in the Southland), and like the original, offers boarding space for over a dozen cats, all of which are of course available for adoption.
I was always a bit curious about the place (having never been to a cat cafe), but the impetus to come here was actually a friend of mine. She mentioned that she had not even once played with a cat before (hard to believe I know), so I figured a visit was definitely in order.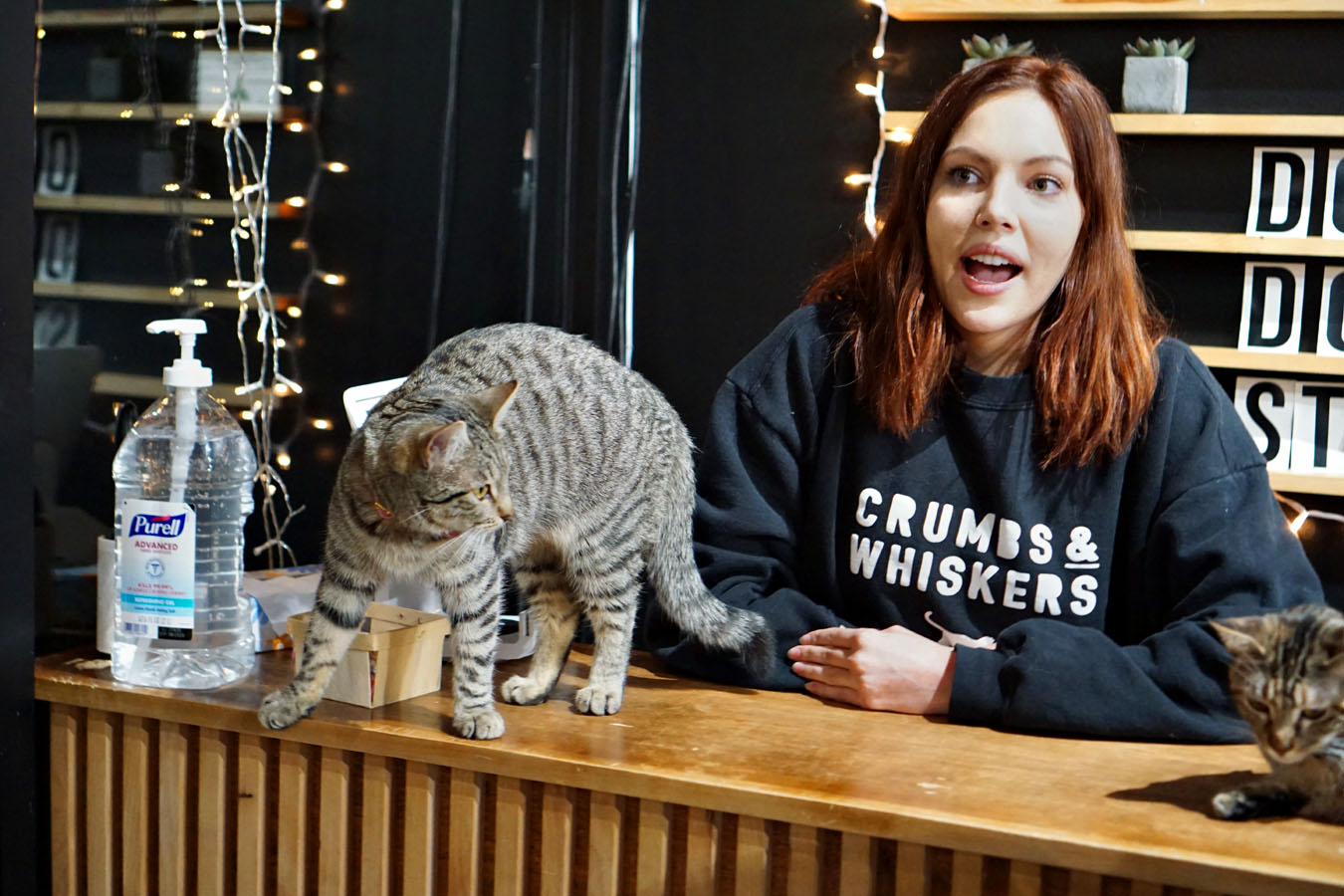 At our session start, we were given a quick introduction to the place by the staff, then were set free to interact with the cats.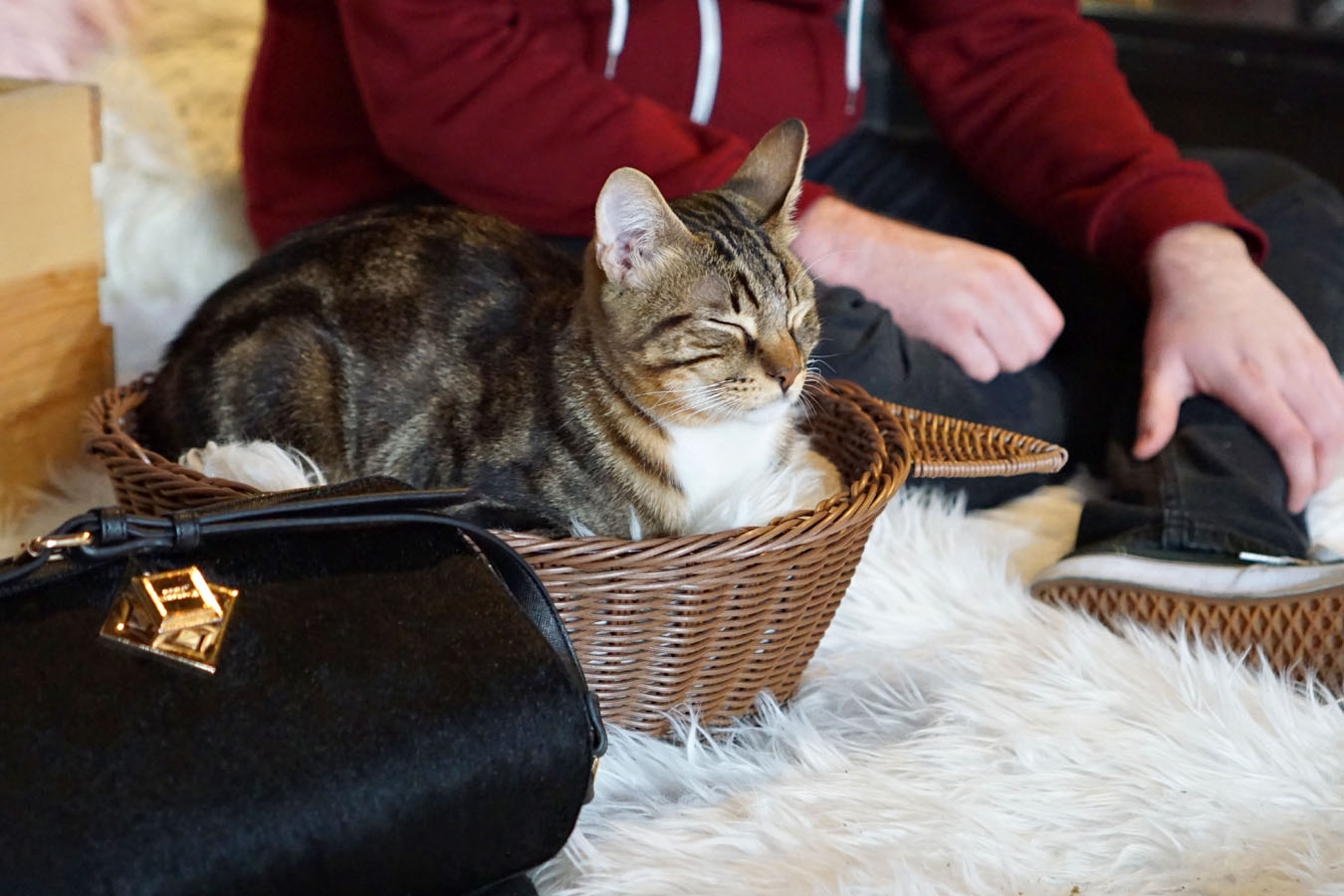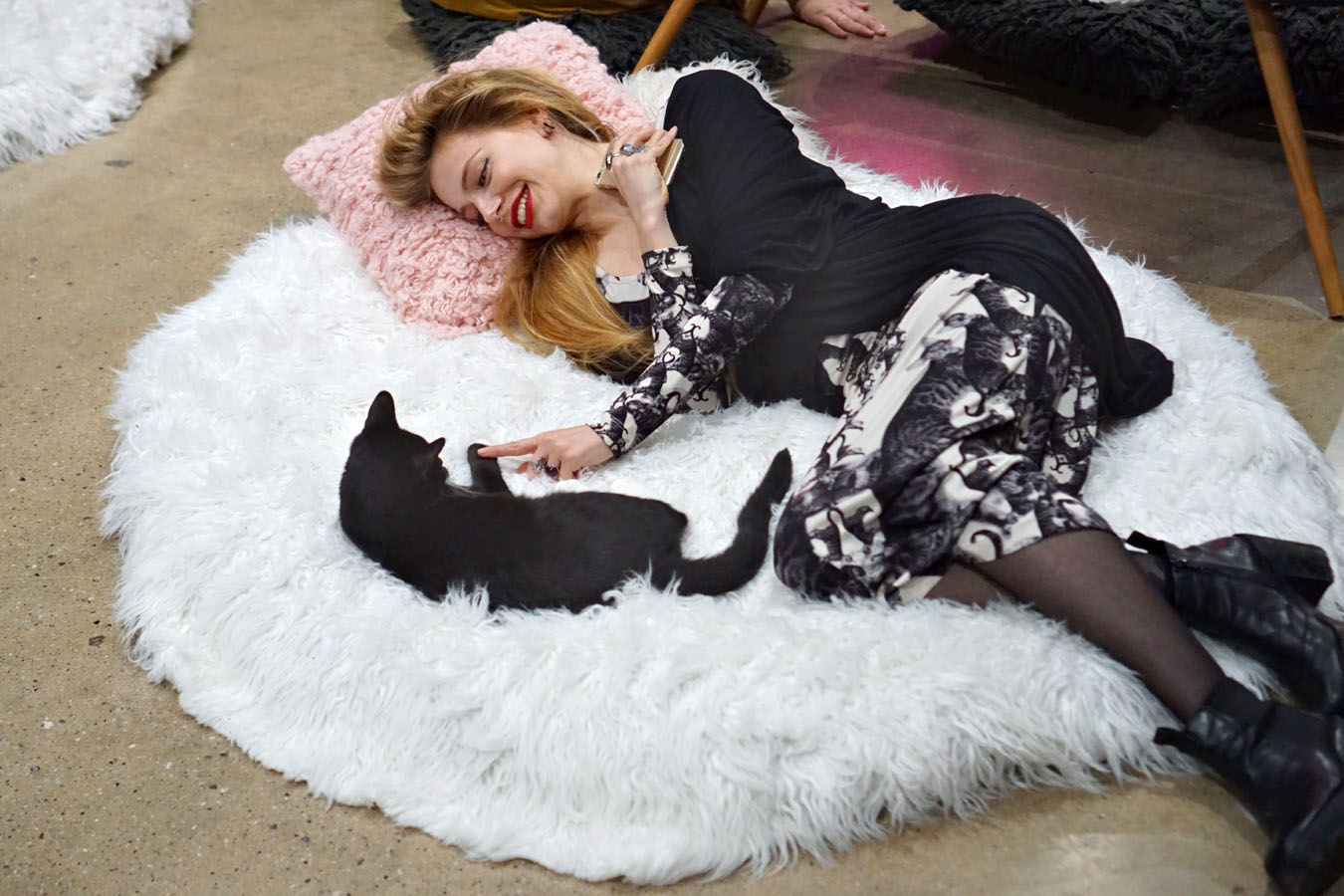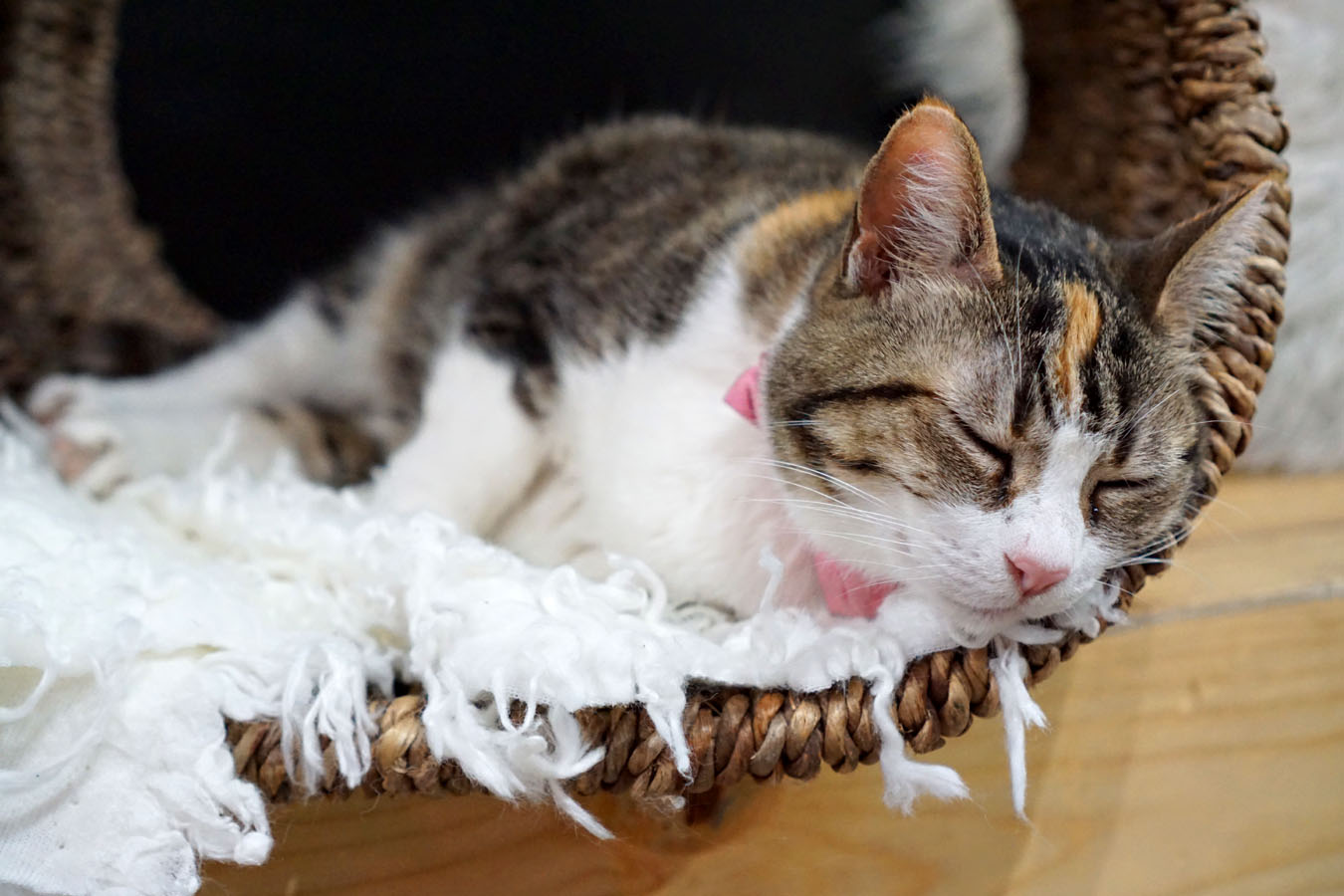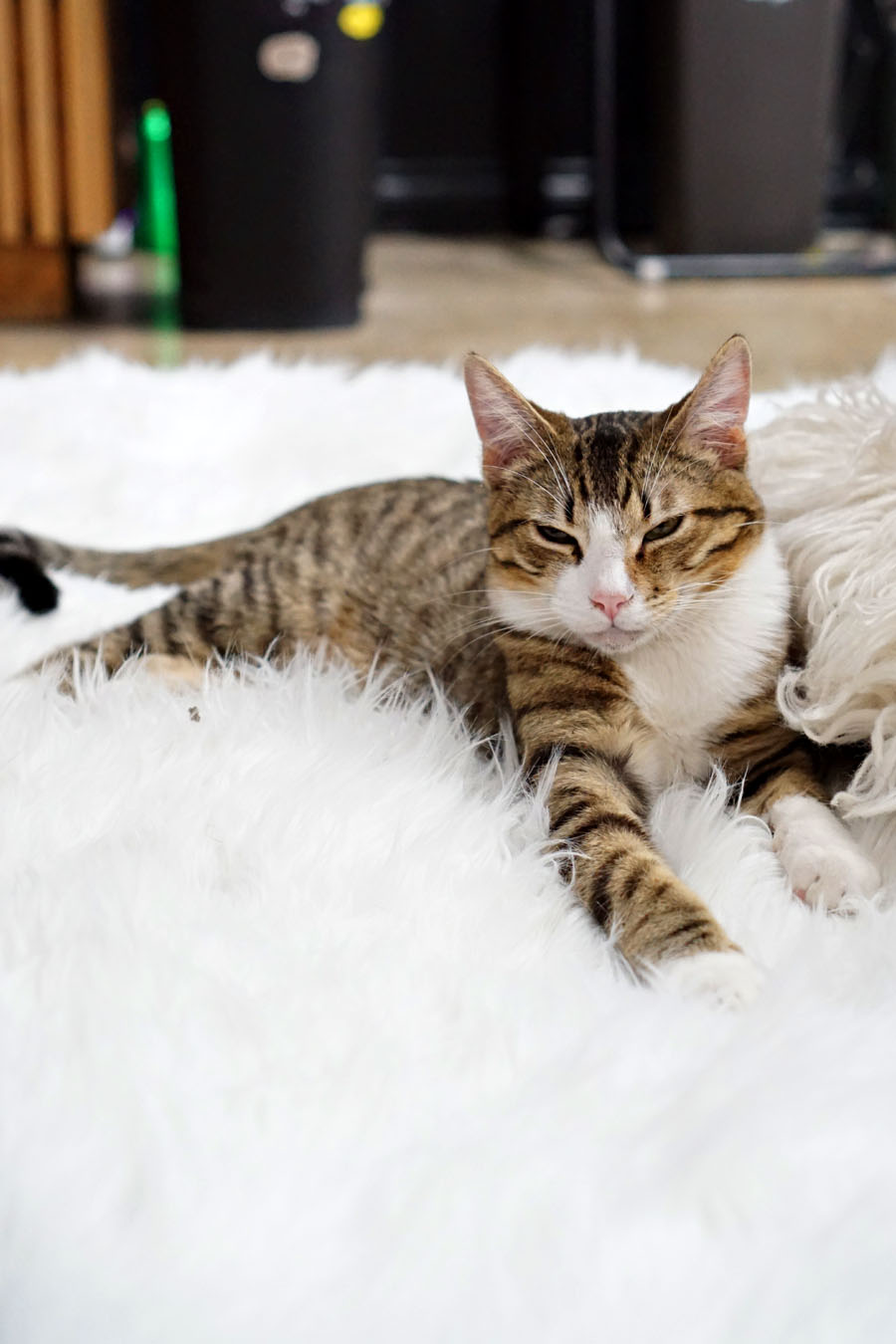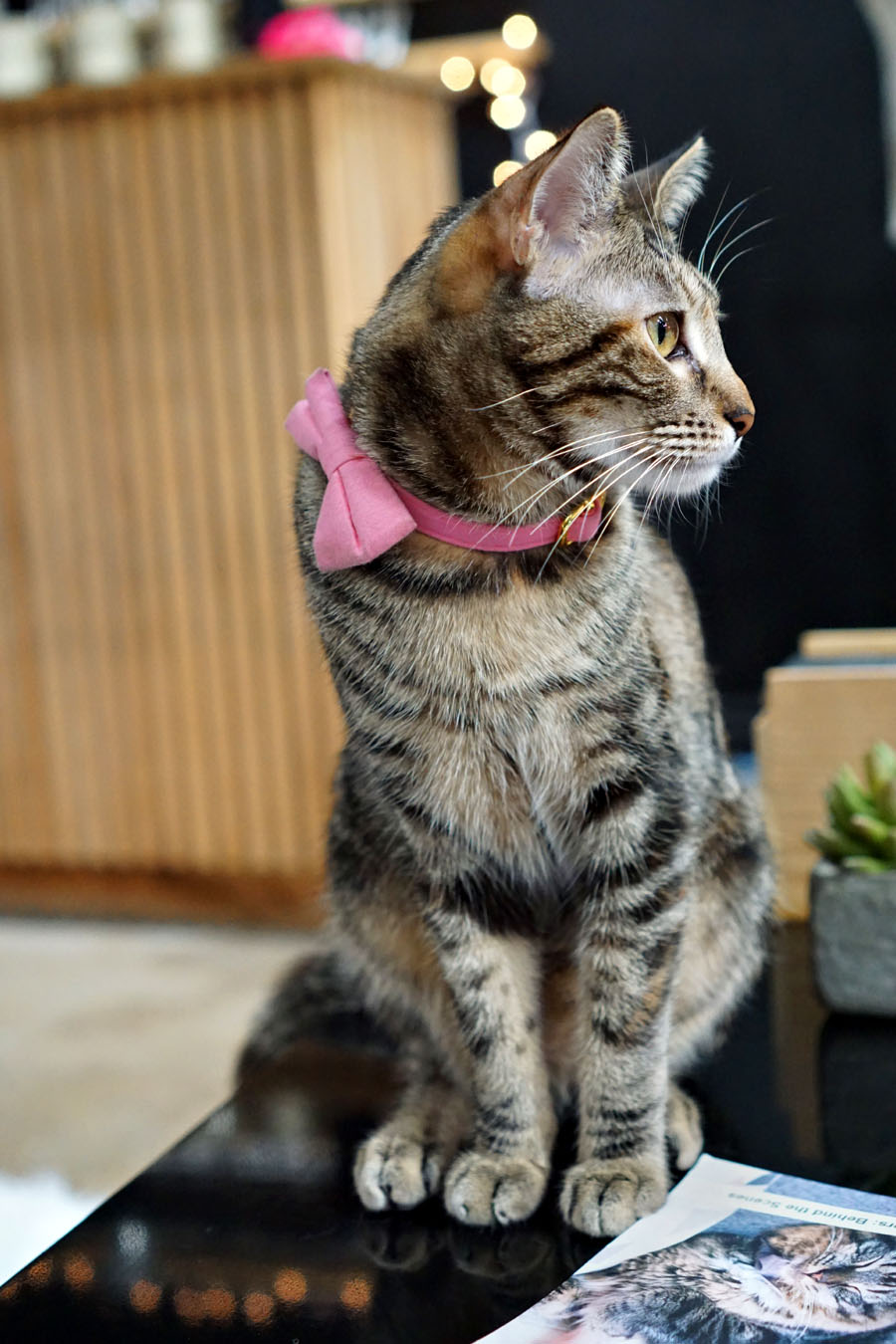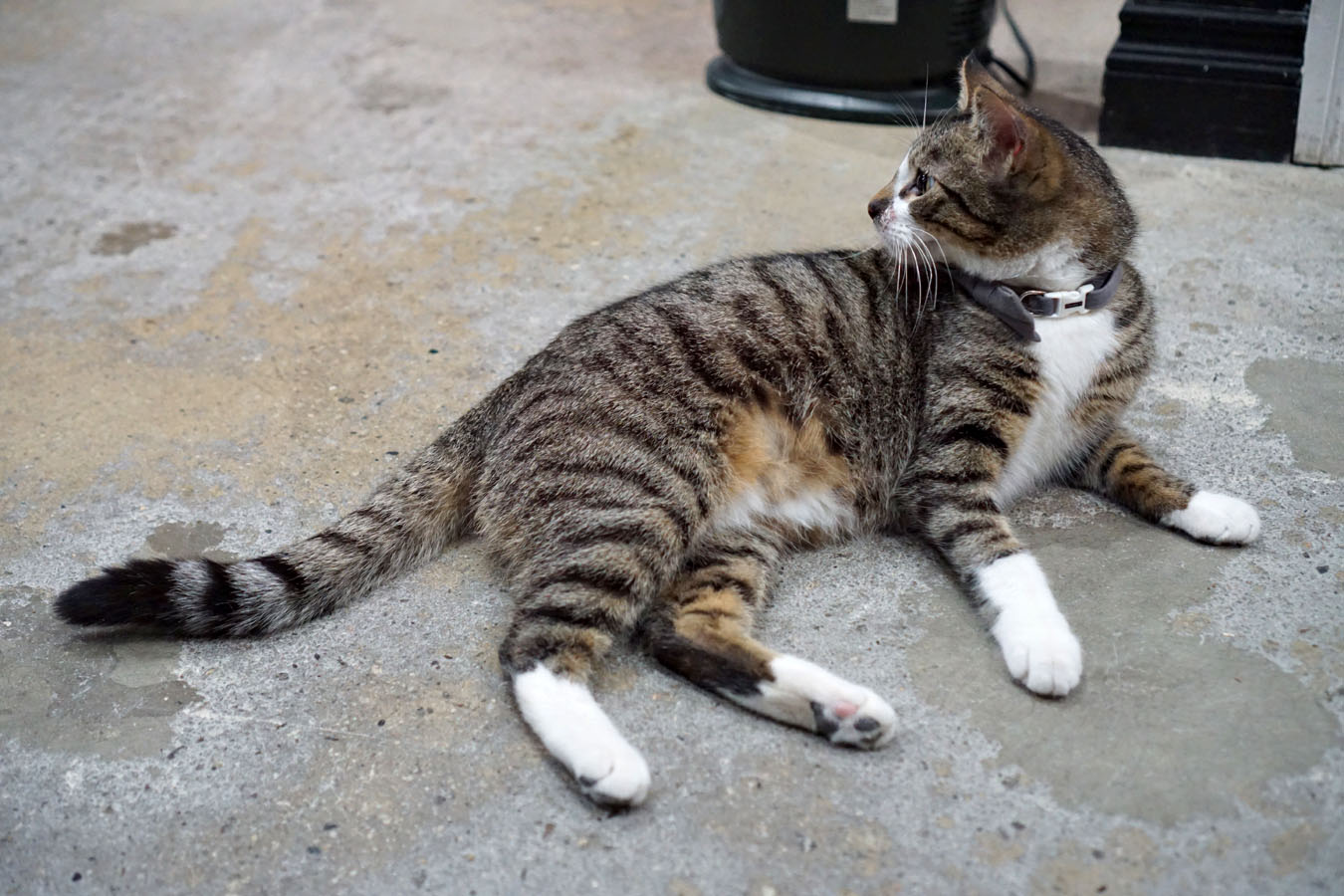 Pictured above is the back two-thirds of the space.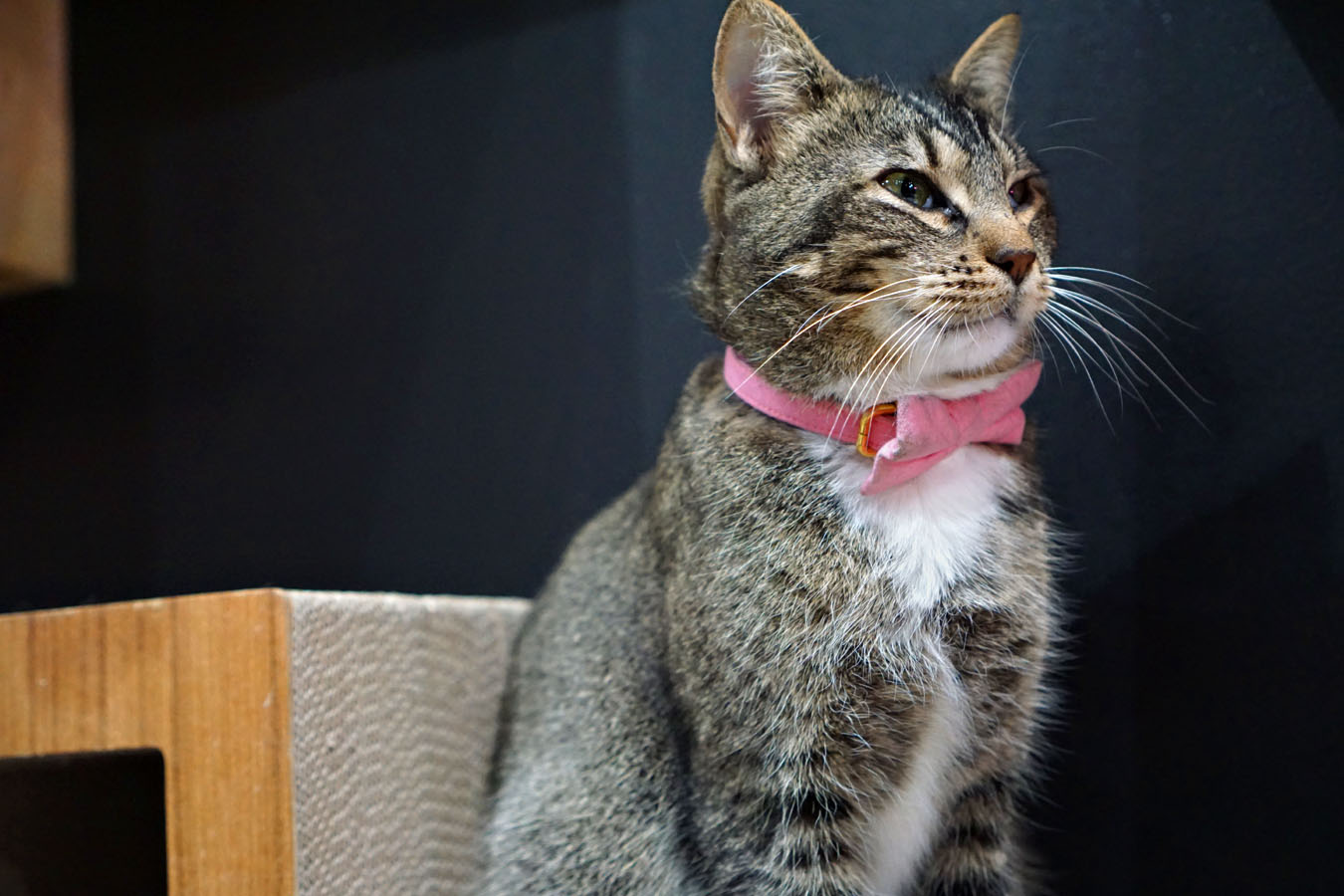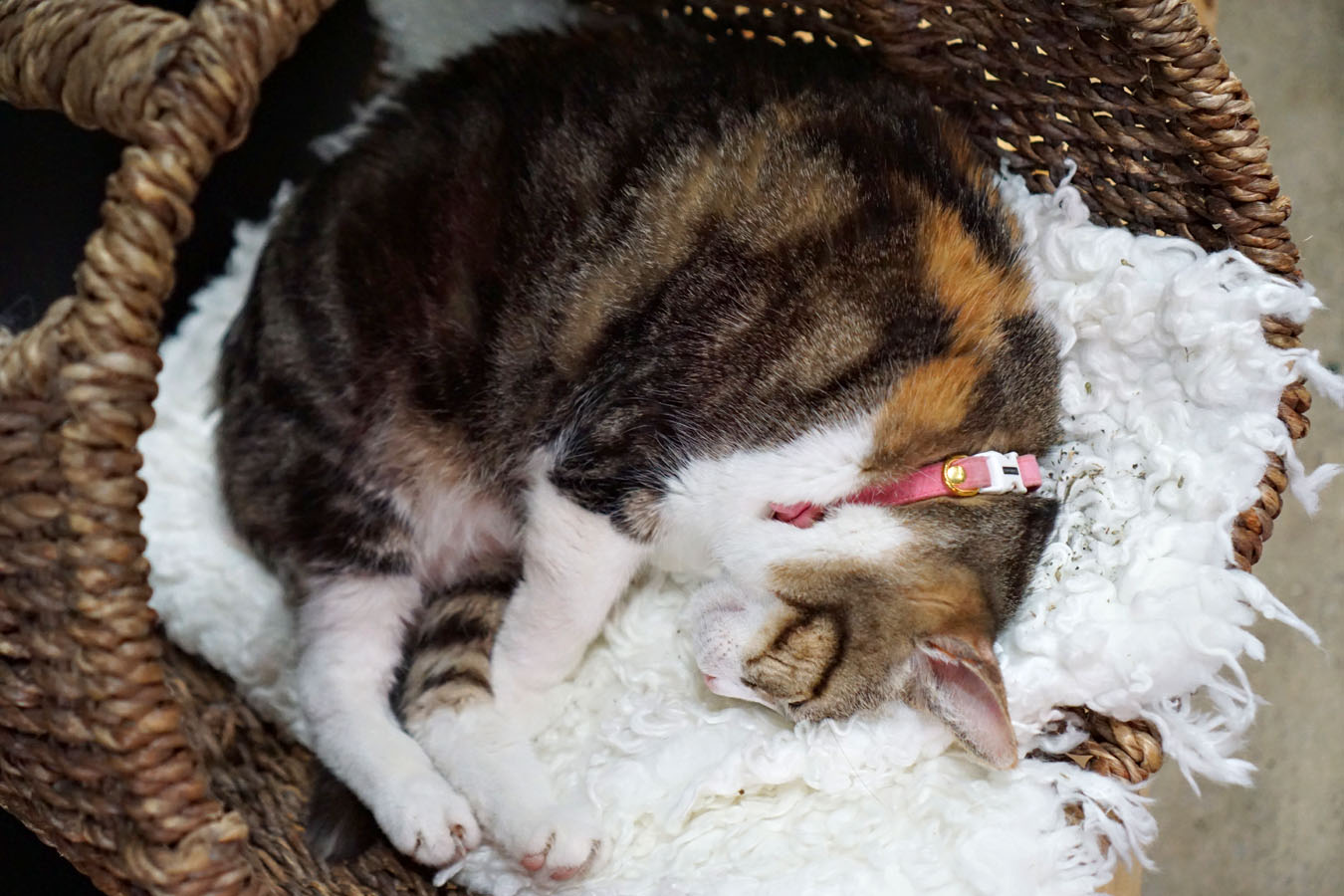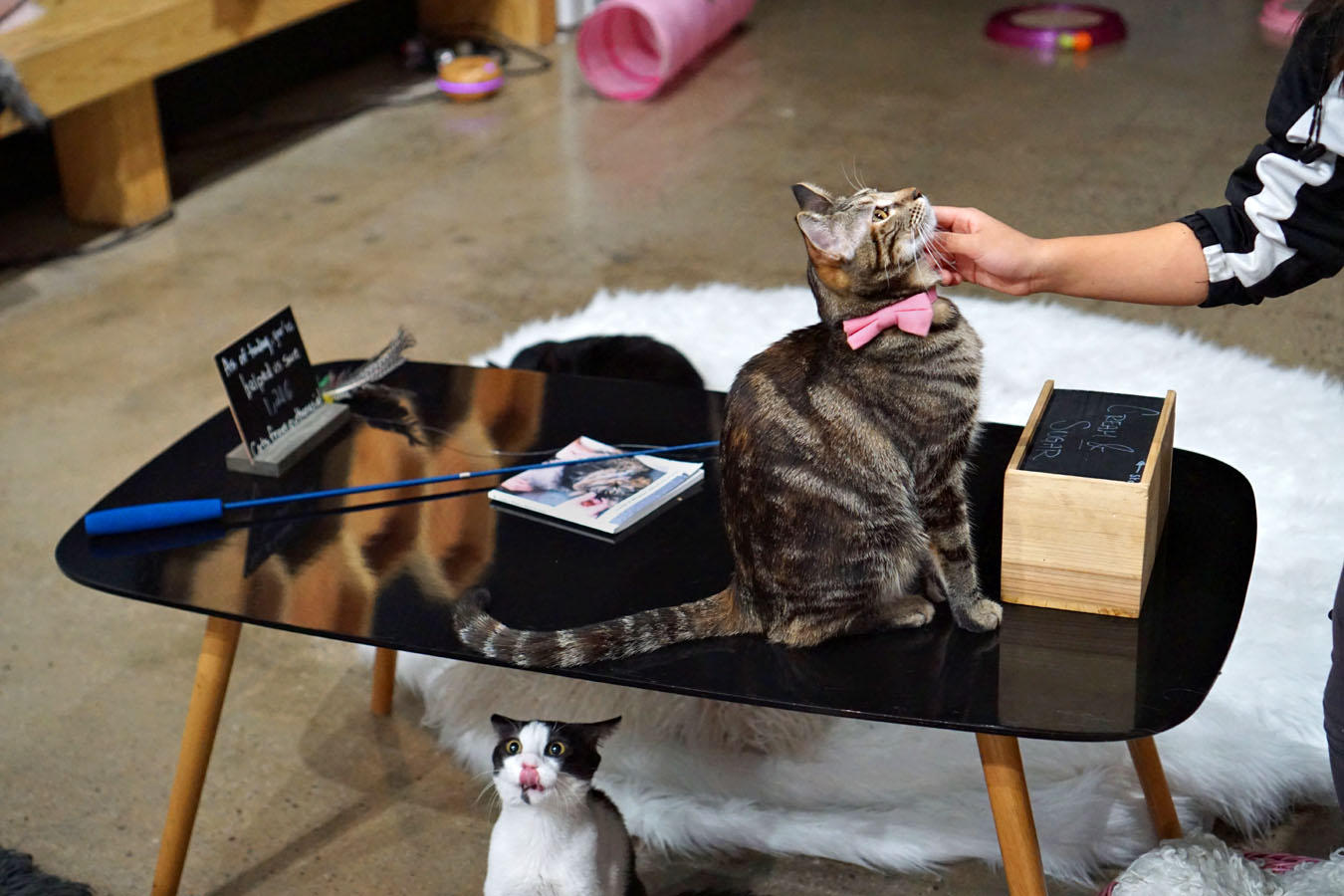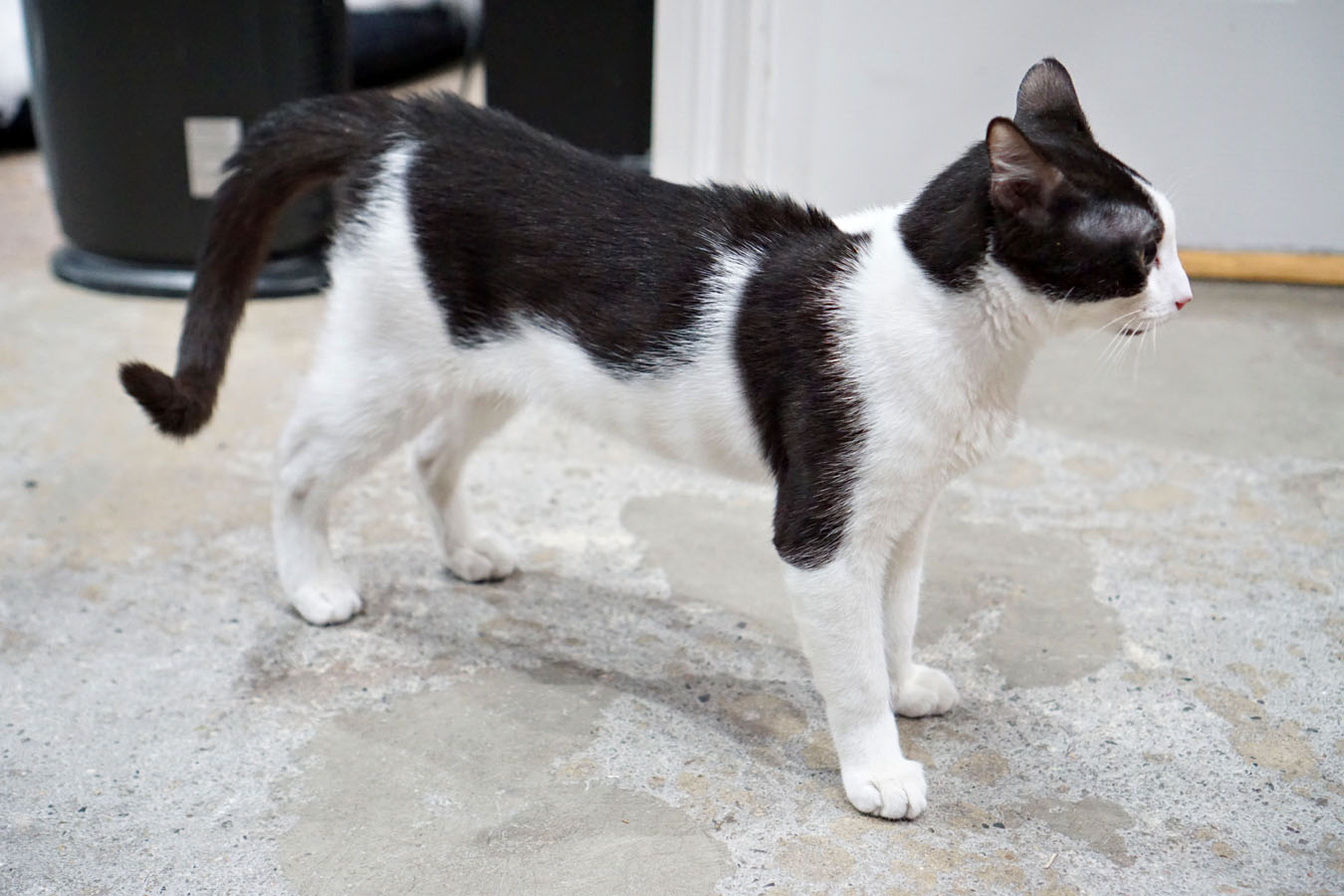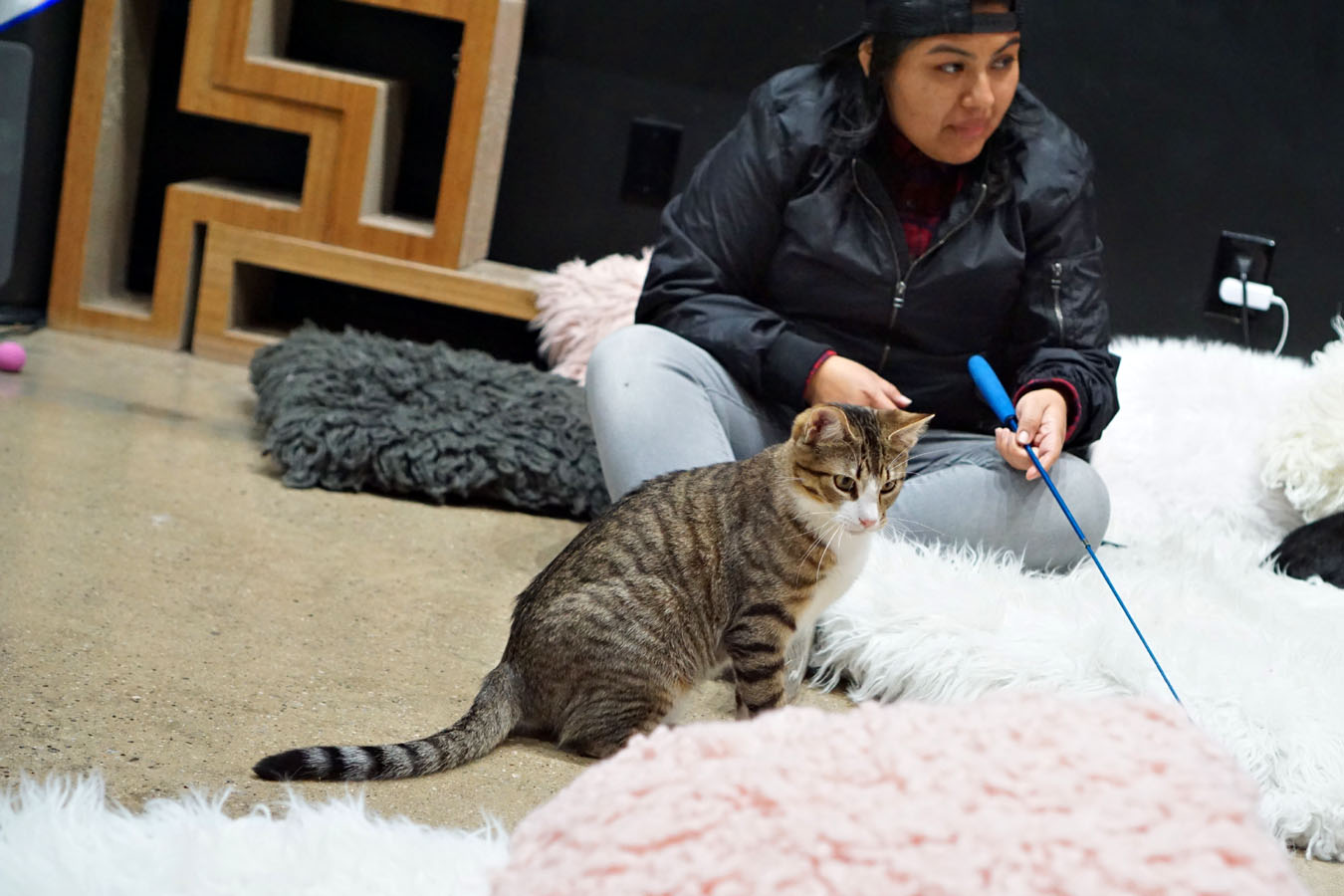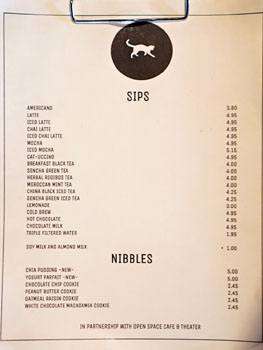 You're prompted to place your order upon checking in. Your food/drink is then prepared by the nearby Open Space Cafe & Theater and delivered. Click for a larger version.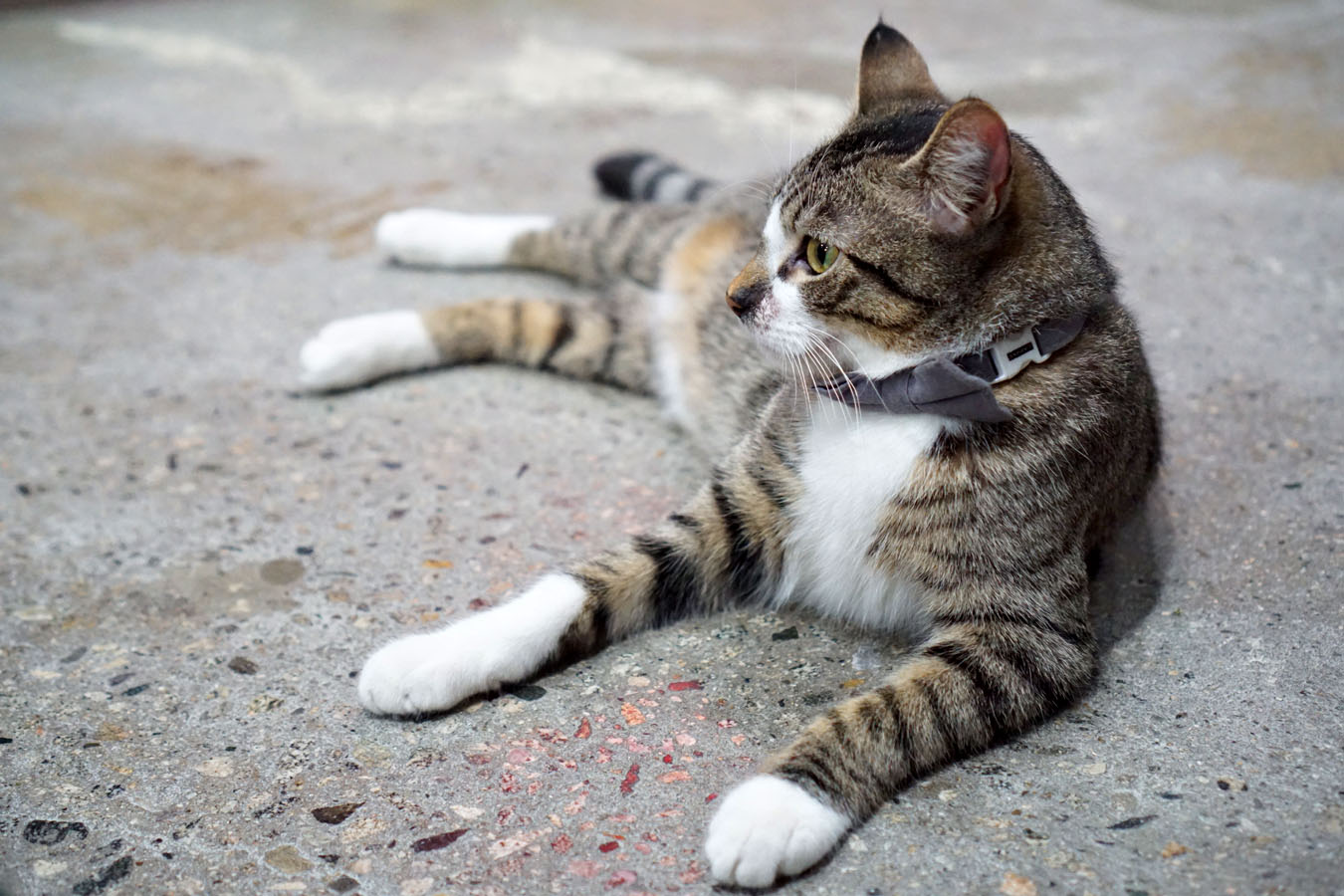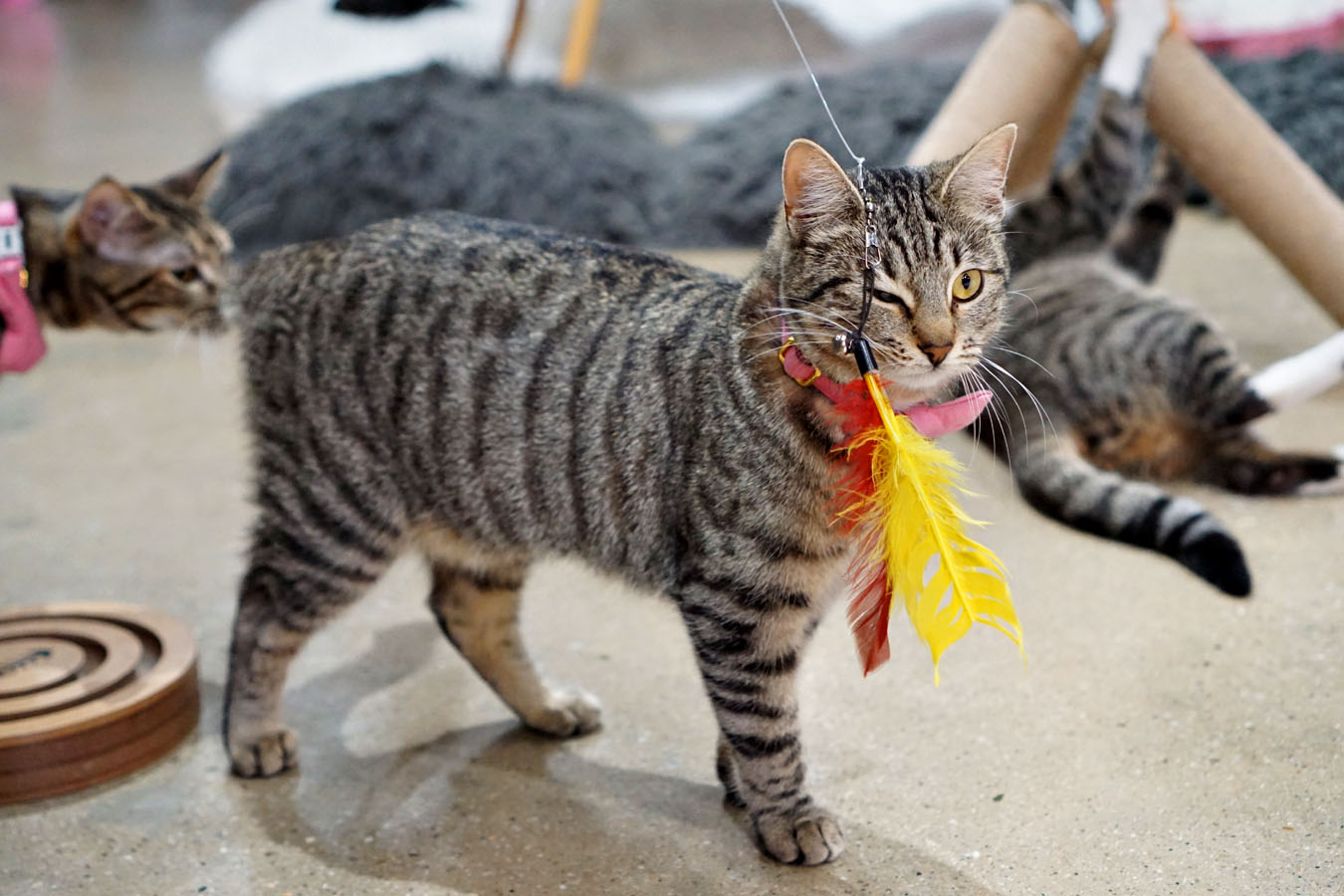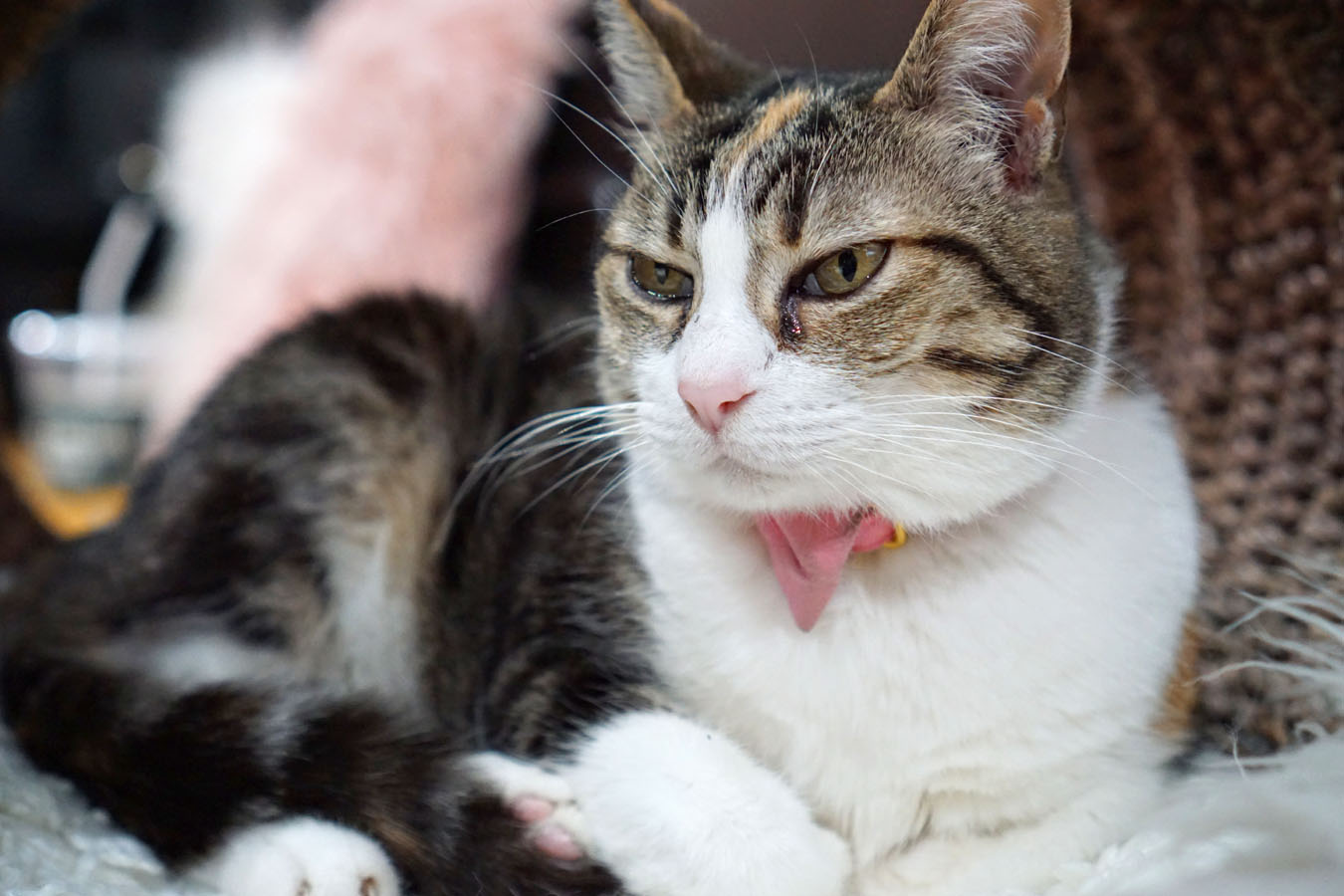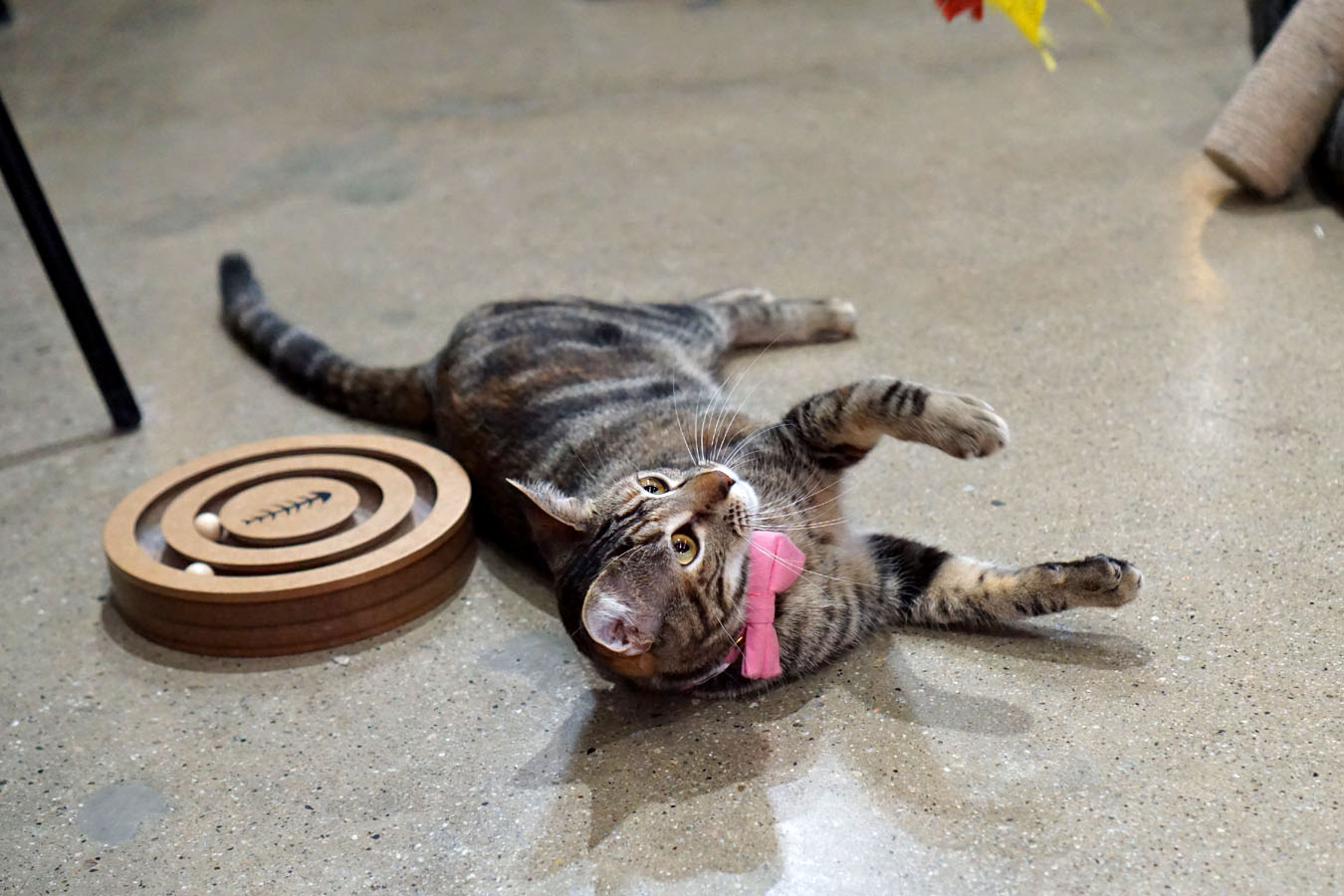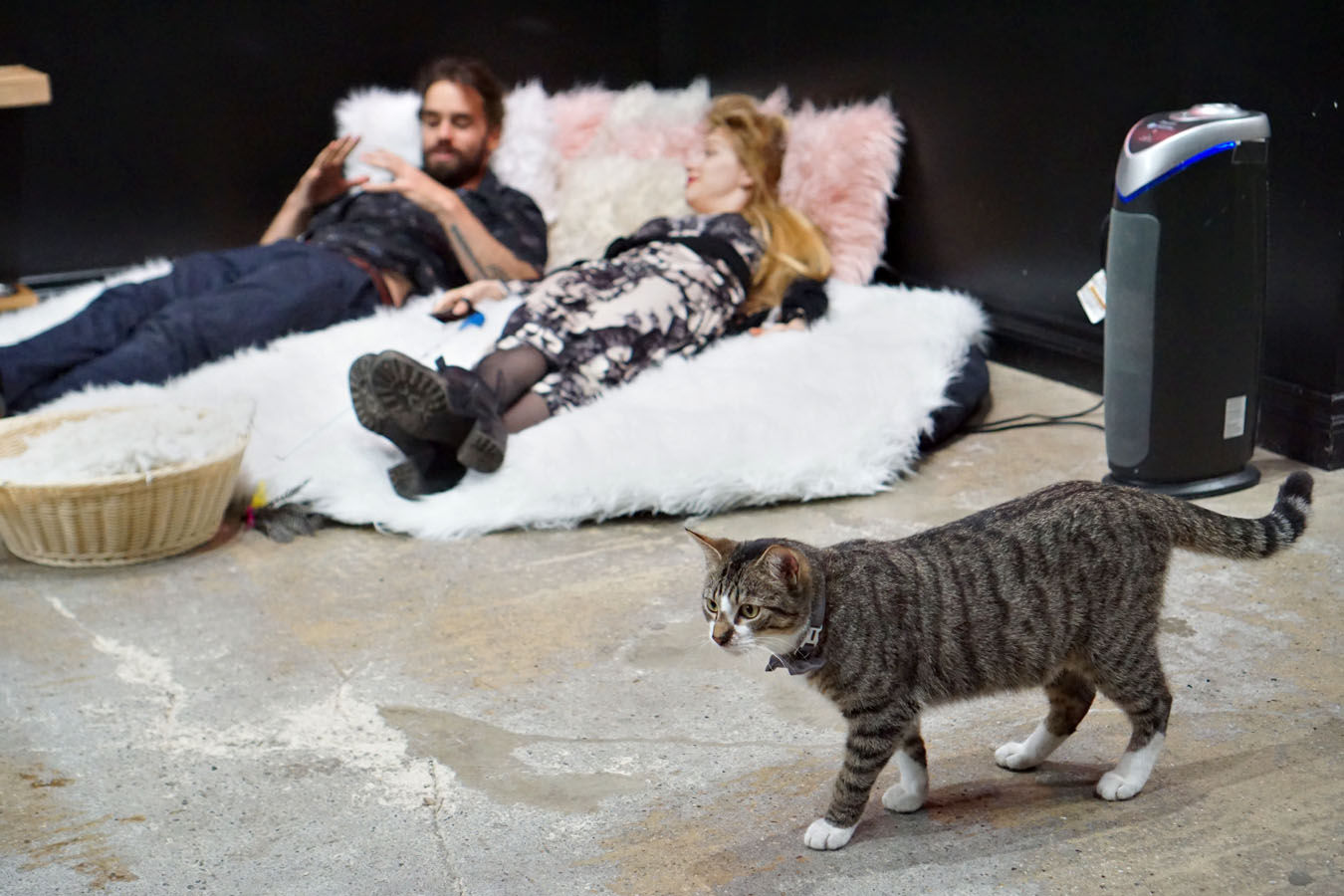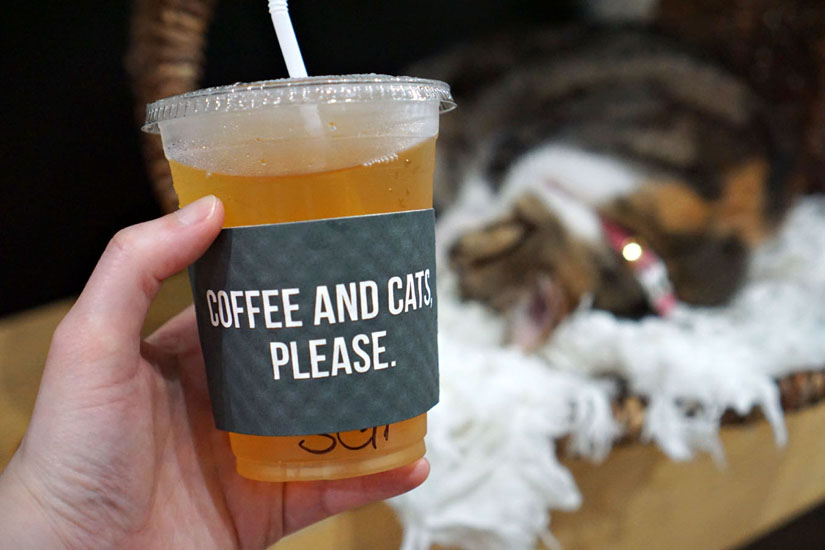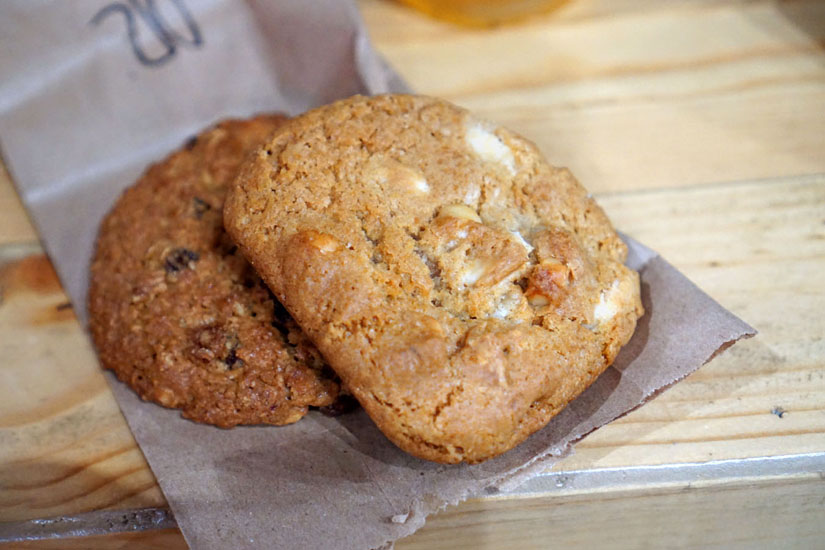 Arriving about halfway through our session, our tea and cookies were perfectly serviceable.