Izakaya Hachi (Torrance, CA)
Izakaya Hachi
1880 W Carson St, Torrance, CA 90501
310.618.8357
www.manpuku.co/en/shoplist/hachi/
Sun 04/01/2018, 08:35p-10:30p

We were recently in the South Bay in search of a good izakaya, and Hachi was pretty much the first place that came to mind. I'd never tried it before, but the restaurant had been on my to-eat list for a while now. The place is part of the Manpuku family of restaurants (known for their eponymous
yakiniku
joints), and opened in June 2013. There's also another outpost in Costa Mesa (in the same strip mall as
Anjin
), which debuted in May 2016.

Hachi takes over the address that was once home to Shin Okinawa Izakaya, and Housenka before that. The decor's pretty traditional, with lots of dark wood and a cozy sort of feel. There's room for about 44 diners, spread out between tables, a couple booths, and of course the counter (where we were seated).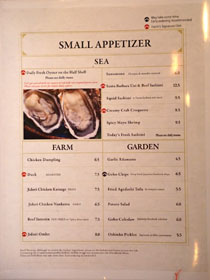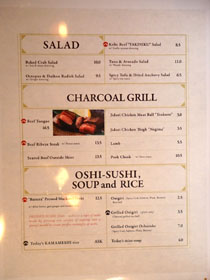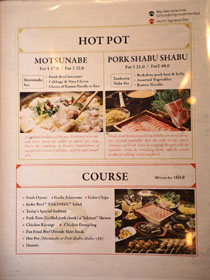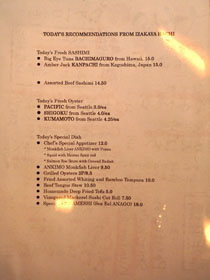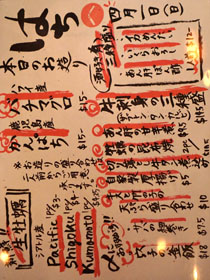 Hachi's menu features an array of your typical izakaya dishes, and there's also a supplemental list of specials that you'll want to order off of. Click for larger versions.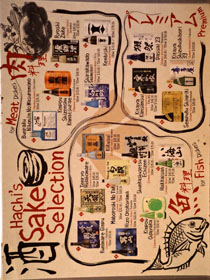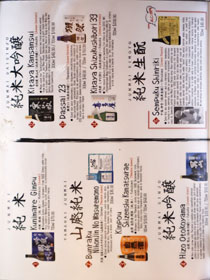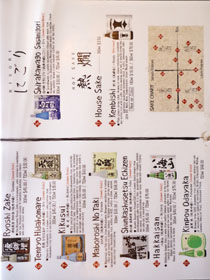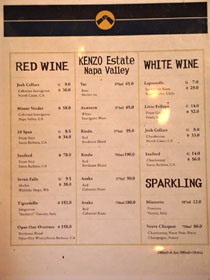 To drink, Hachi has a decent sake list, and also offers shochu, the usual beers, and a smattering of wine (some of it pretty well-priced). Corkage is $25. Click for larger versions.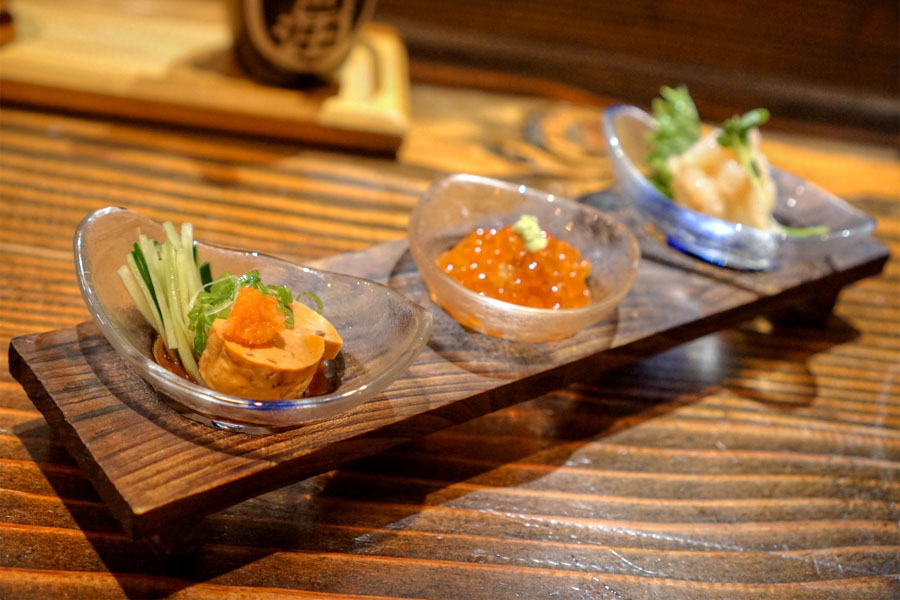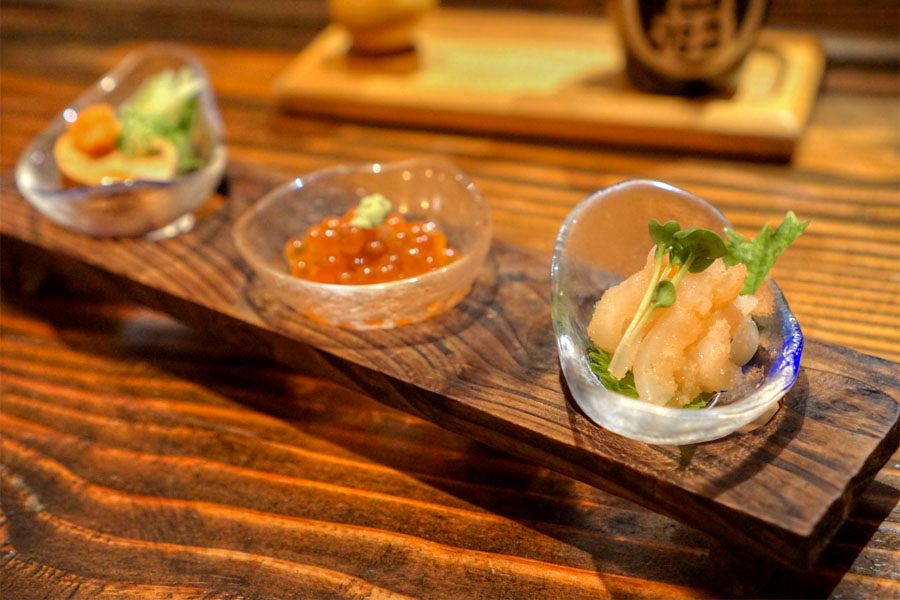 Chef's Special Appetizer [$12.00]
We began with a trio of
sakizuke
:
Monkfish Liver ANKIMO with Ponzu - Supple but sturdy in consistency, with that classic, liver-y richness and an undercurrent of brine. Not surprisingly, momiji oroshi and kyuri worked to smooth out the strong flavors at play.
Salmon Roe Ikura with Ground Radish - Ikura was smoky and saline, and had a palpable heat from the wasabi. Grated daikon served as a welcomed moderating element.
Squid with Mentai Spicy cod - Slivers of squid were soft and slightly chewy, while a light coating of mentaiko imparted a sharp, focused salinity to the dish.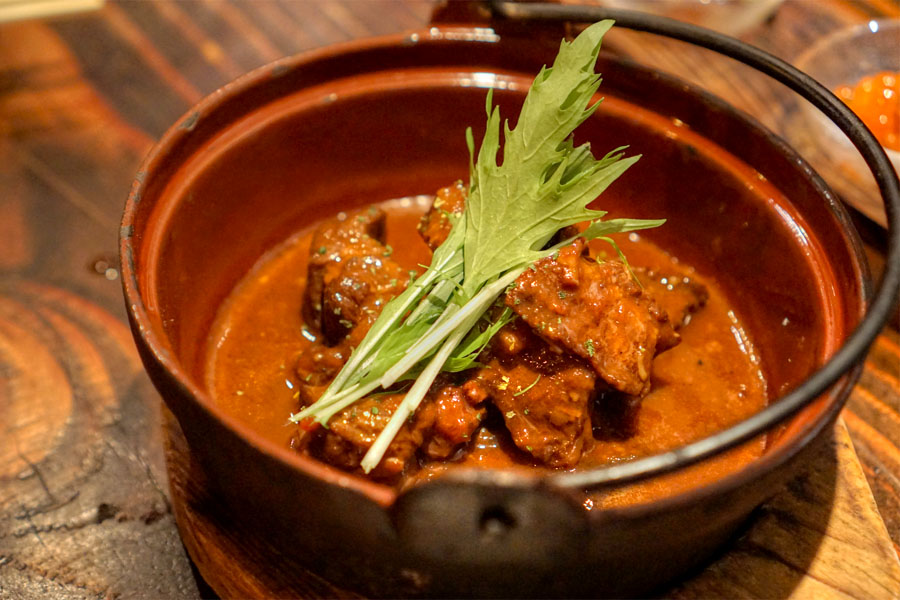 Beef Tongue Stew [$10.50]
A stew of
gyutan
delivered. The meat had a tender, hearty, braise-y consistency that I enjoyed, while flavors were deep and earthy, just as you'd expect from tongue. A cozy sort of dish, brightened up just enough by the greens.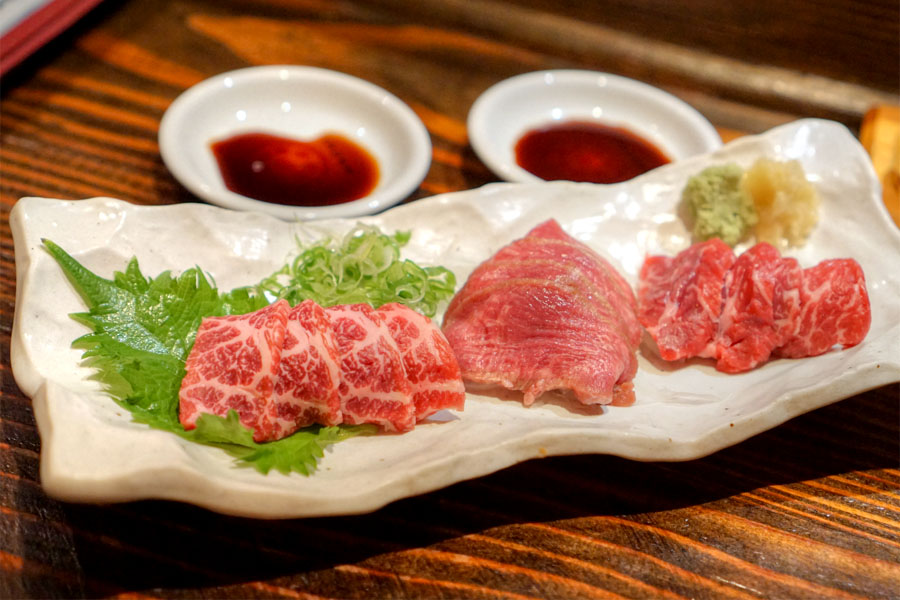 Assorted Beef Sashimi [$14.50]
Raw beef arrived in three forms. From left to right:
Short Rib - Firm to the bite, with some well integrated marbling. Especially tasty when taken with the negi and a dab of soy.
Tongue - Chewy and snappy, this cut really called for some 'sabi.
Zabuton - Taken from the shoulder (chuck), this one was on the leaner side, with a restrained flavor profile and a touch of sweetness to it.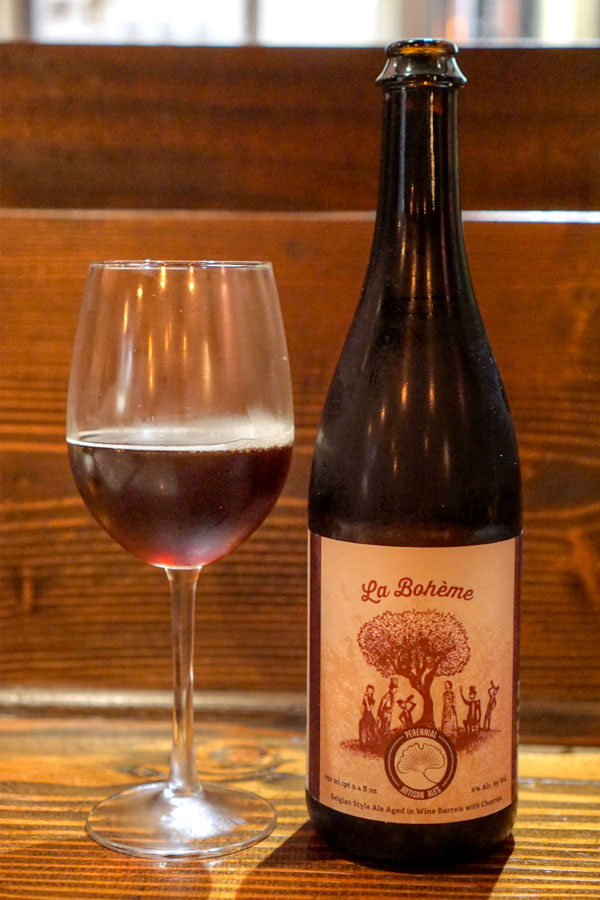 To drink, we had a bottle of the
2013 Perennial La Boheme
, a Flanders Red ale fermented in Cabernet Sauvignon barrels with Pedio, Lacto, Brett, and Michigan sour cherries. Nose of dark cherry and semi-sweet spice, with a layer of funk. The taste brought oak, cherry, stewed dark fruit, yeast, and of course a marked tartness, all in a well-balanced package. The beer had aged quite nicely, and still had plenty of life left in it.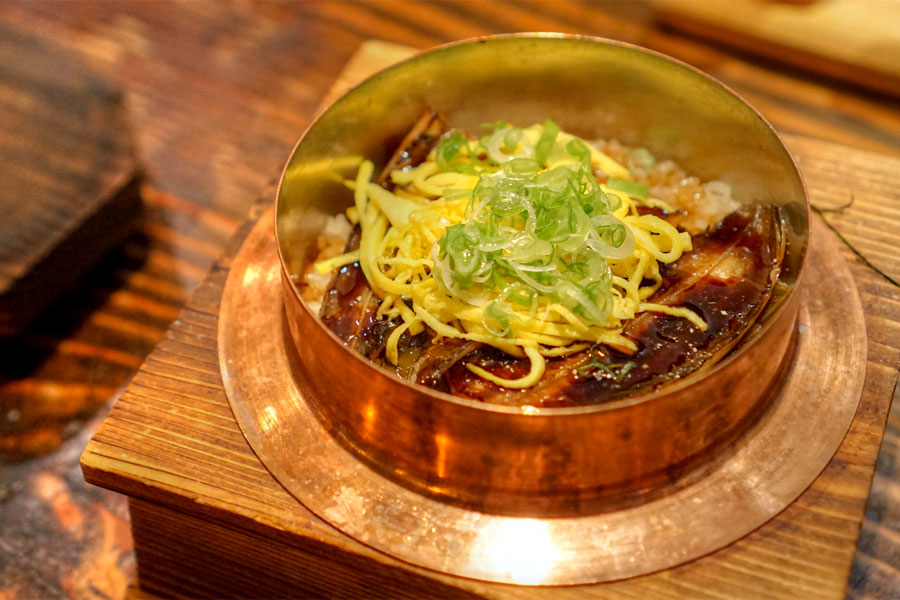 Special KAMAMESHI (Sea Eel ANAGO) [$18.00]
The
kamameshi
was a homey presentation, the rice working as a natural complement to the soft, sweet 'n' savory eel while the scallions lifted the dish. I also appreciated the
kinshi tamago
(shredded egg) in there, while a sprinkle of the provided nori was the perfect finishing touch.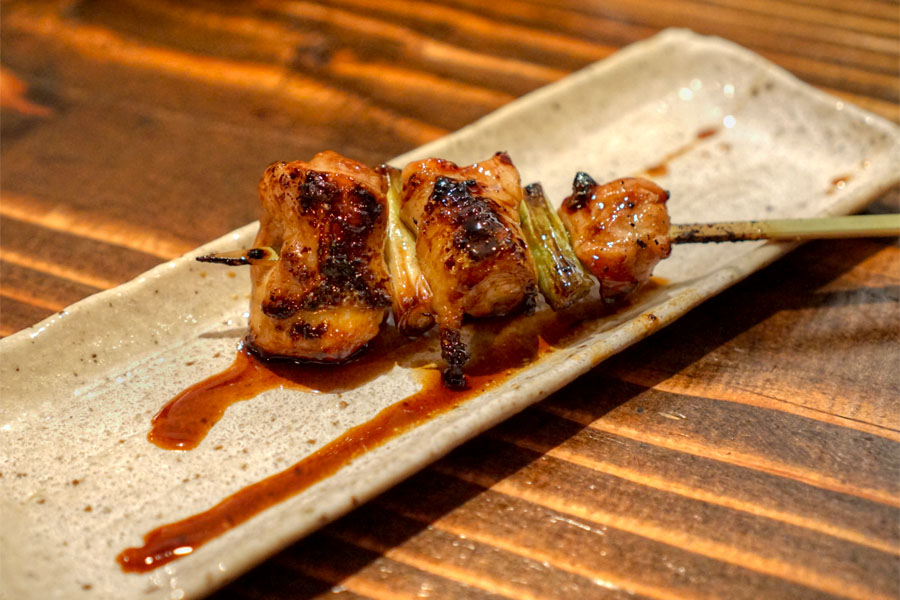 Jidori Chicken Thigh "Negima" [$3.50]
Our first of two
yakitori
items was the ubiquitous
negima
. Think nicely charred and smoky, yet juicy and flavorful, the spring onions adding a well-placed zestiness.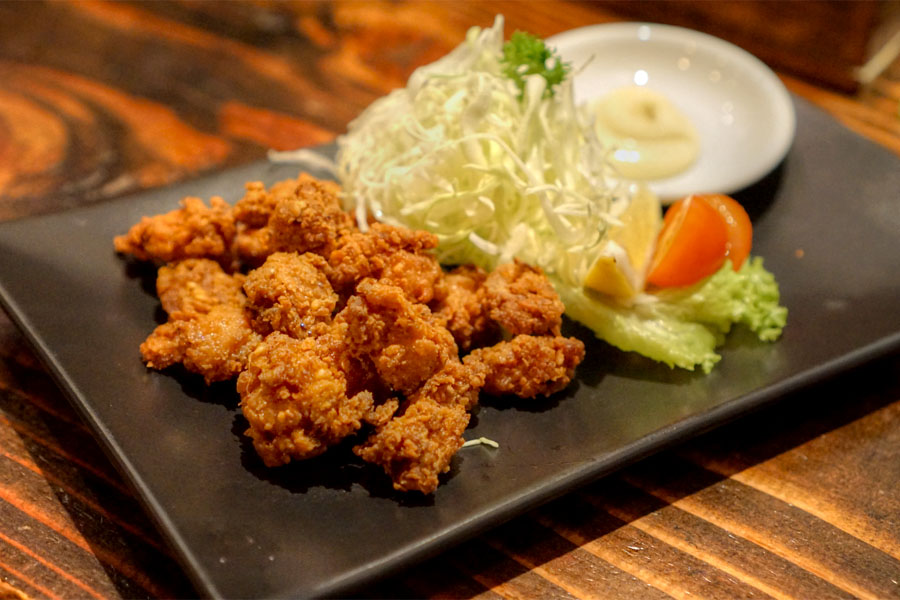 Jidori Chicken Nankotsu [$6.50]
Cartilage came out delightfully crunchy, with a just-light-enough batter. The creamy sauce on the side worked as an accompaniment, as did a squirt of lemon.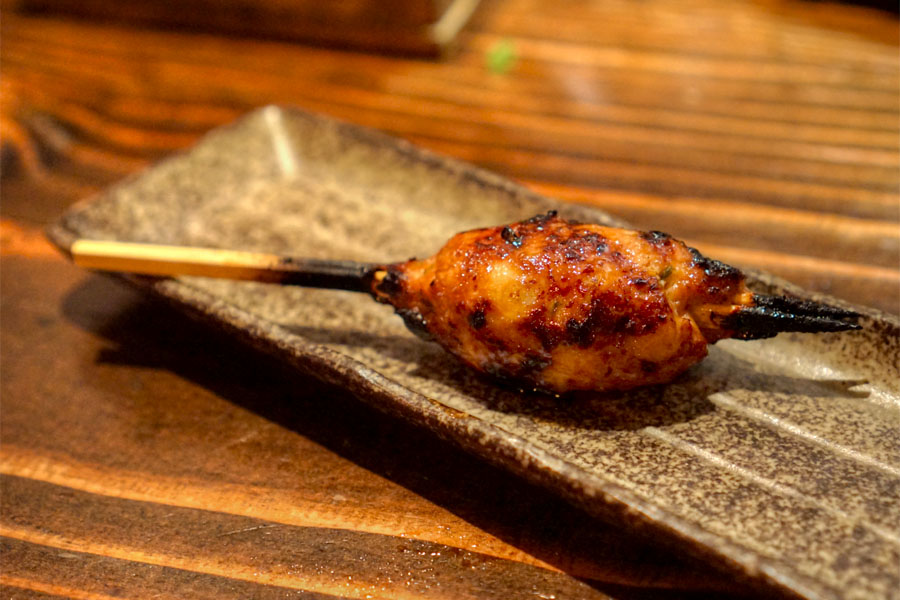 Jidori Chicken Meat Ball "Tsukune" [$3.00]
A soft, juicy meatball showed off a delicious combination of smoky, sweet, and savory flavors, and had some scallion mixed in there for contrast.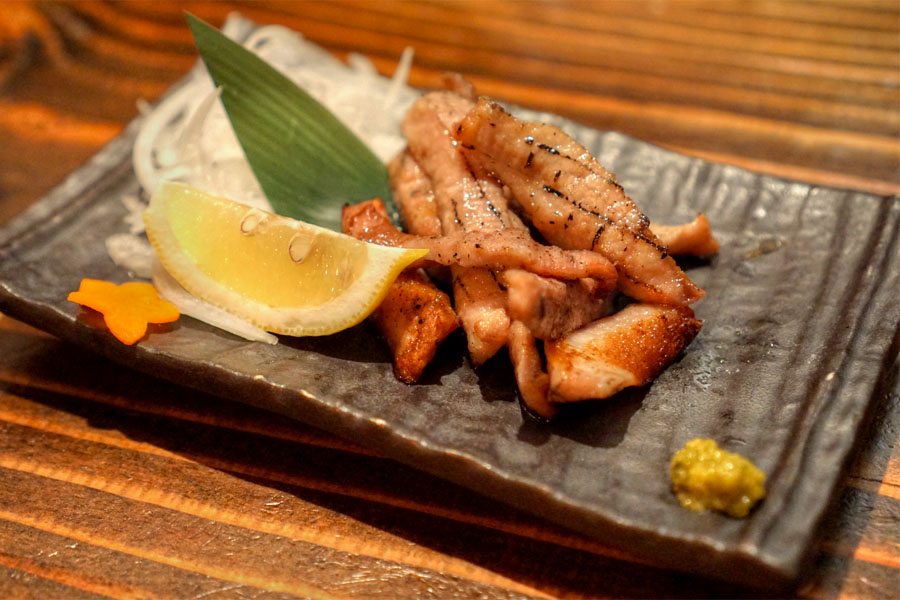 Pork Cheek [$10.50]
| w/ Yuzu sauce
Tontoro
displayed its signature texture, which combined crunchy, tender, and fatty into one thoroughly satisfying package. I also appreciated the smokiness imbued in the pork, while the
yuzukosho
gave up blasts of sour and spicy and salty that made for the perfect accent.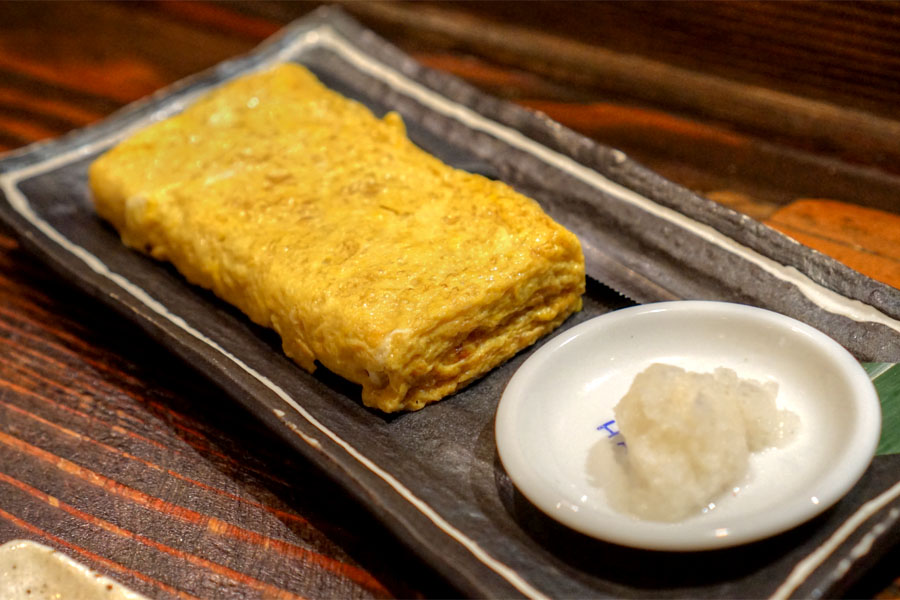 Jidori Omelet [$8.00]
We ended with the
tamagoyaki
, a soft, fluffy preparation with a definite sweetness to it, as well as a noticeable brine. Be sure to make use of the provided
daikon oroshi
.
We were in search of an izakaya experience, and Hachi delivered pretty much just what we were looking for. I found it hard to find too much fault with the food, and had no complaints with the service either. The place is often considered the prototypical example of its kind in the Torrance area, and I can see why. A very solid choice if you're seeking izakaya fare.