E.R.B. (Los Angeles, CA) [2]
Everson Royce Bar / ERBar / ERB
1936 E 7th St, Los Angeles, CA 90021
213.335.6166
www.erbla.com
Fri 07/13/2018, 09:15p-12:25a

Following dinner at
Sonoratown
and dessert at Salt & Straw, we were in the mood for some cocktails, and thus decided to take our friend from Korea to
ERB
, one of our preferred bars in Downtown.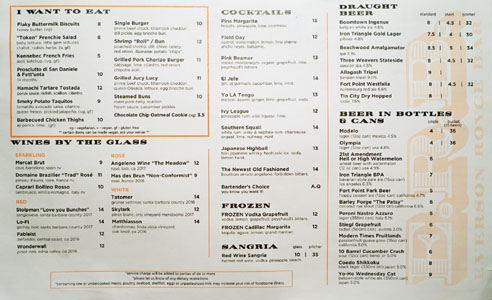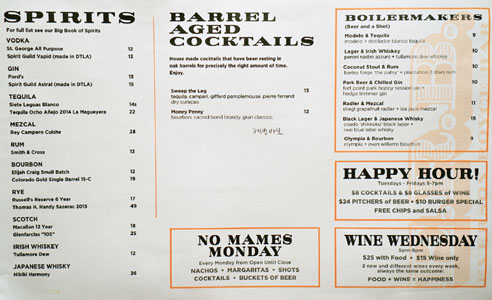 Aesthetically, the menu's changed quite a bit since I last posted about the place, and the selection of drinks and food has been slightly enlarged. Click for larger versions.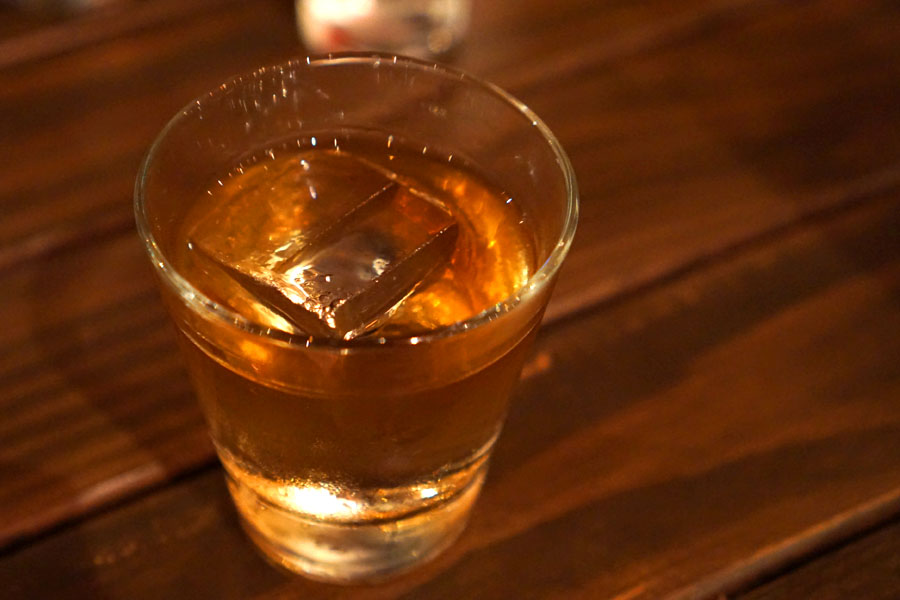 Money Penny [$12.00]
| bourbon. sacred bond brandy. gran classico.
We opted to start with ERB's two barrel-aged cocktails. The nose on this one was filled with dark fruit and oak, along with a distinct booziness and light caramel. The palate was again hot and astringent and oaky, with an herbaceous, grassy, long-lasting finish.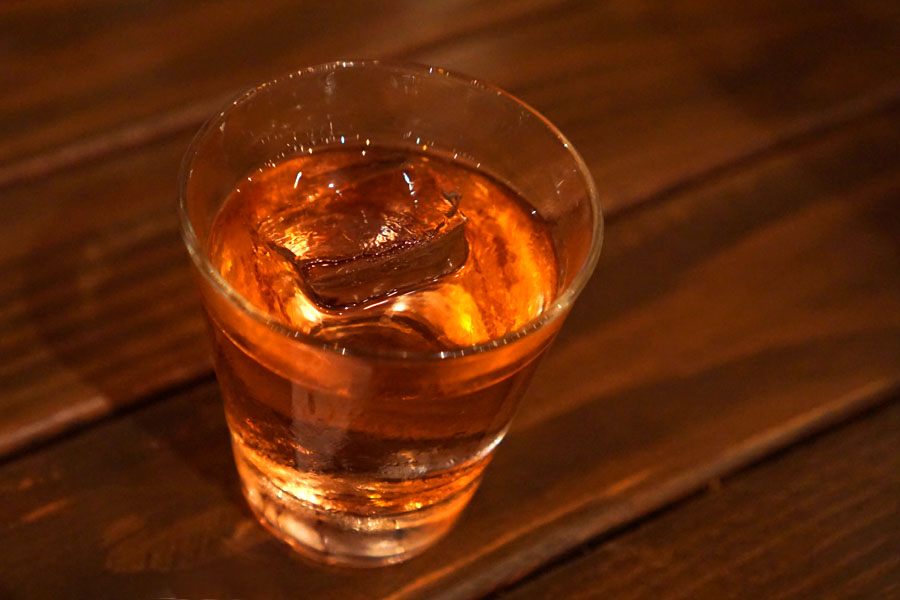 Sweep the Leg [$13.00]
| tequila. campari. giffard pamplemousse. pierre ferrand dry curaçao.
The second barrel-aged cocktail showed off appealing citric aromas, along with a sweet, almost amaretto-like character. Taste-wise, I found it quite smoky at first--from the tequila I'm assuming--but this quickly led to candied grapefruit notes from the Giffard, which were evened out by the bittersweetness of Campari.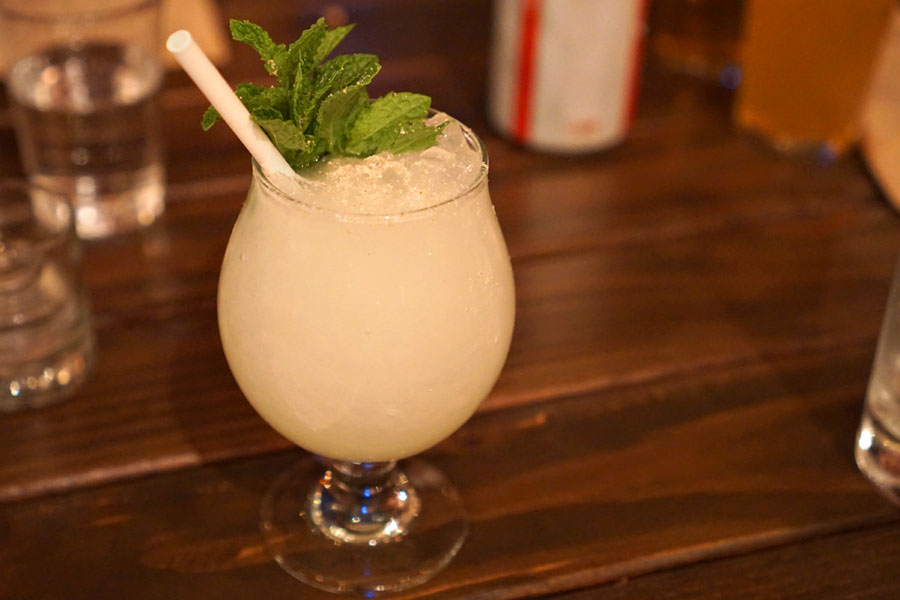 Southern Squall [$14.00]
| white rum. wray & nephew rum. chartreuse. orgeat. lime. nutmeg. mint.
Our next cocktail was on the lighter side, but not by too much. For me, the dominant element here was actually the Chartreuse, which had its sharply herby, vegetal flavors on display, moderated just a tad by the orgeat and lime while the rums lent the requisite heft to the drink. I would've liked to have gotten more from the nutmeg though.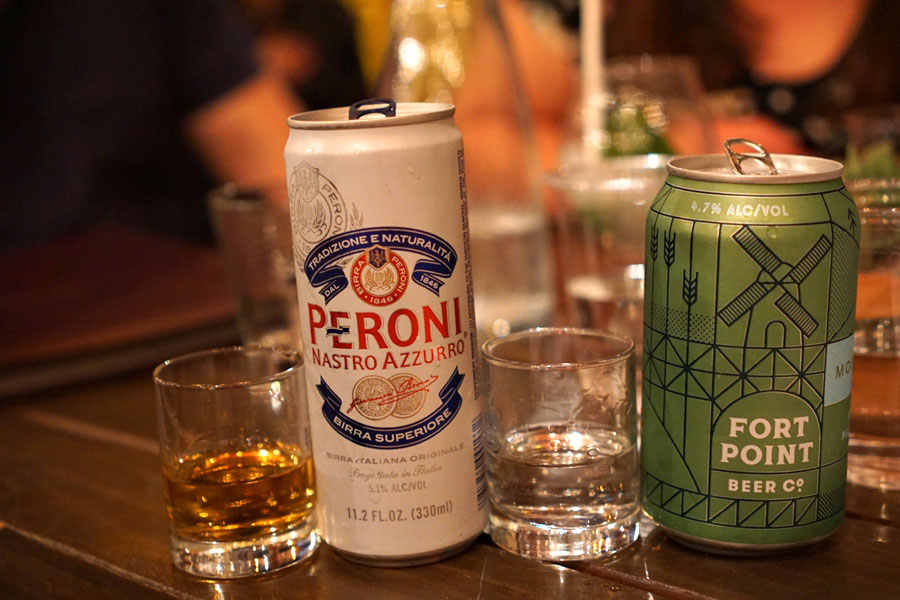 Lager & Irish Whiskey [$10.00]
| peroni nastro azzuro + tullamore dew whiskey
Park Beer & Chilled Gin [$10.00]
| fort point park hoppy session ale + hedge trimmer gin
At this point, we ordered a couple boilermakers (a shot and a beer). I especially enjoyed the second example with the Fort Point, since the botanicals from the gin really meshed well with the beer's hoppiness.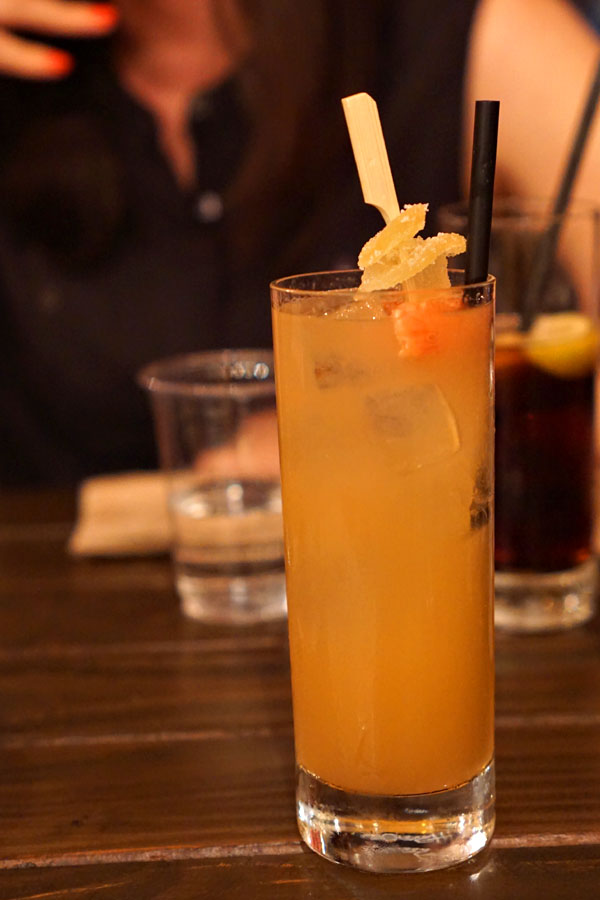 Yo LA Tengo [$13.00]
| mezcal. aperol. ginger. lime. grapefruit. soda.
This was easily the most quaffable cocktail of the evening. I got lots of grapefruit at first, which transitioned to spice and smoke and a finish filled with the bittersweetness of Aperol.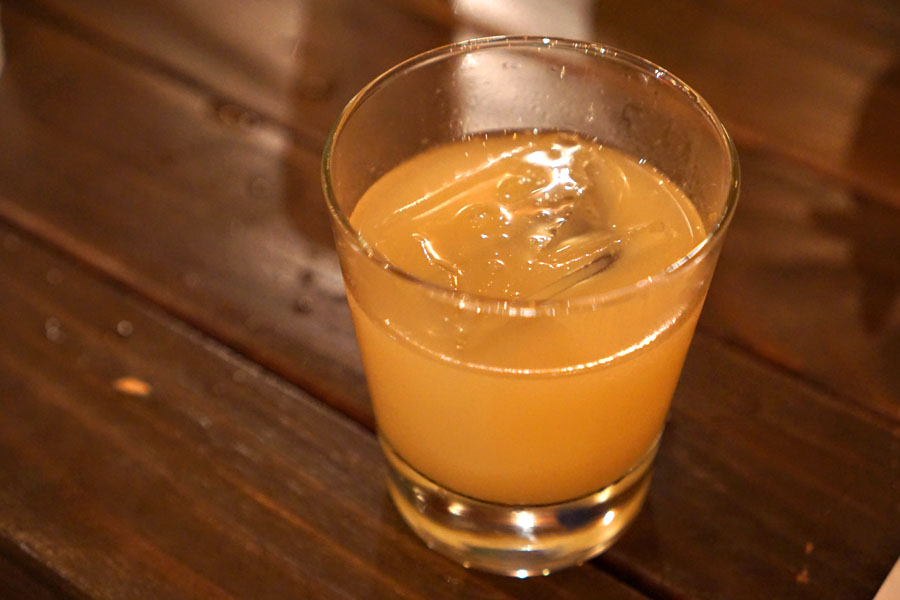 Pink Beamer [$13.00]
| vodka. montenegro. orgeat. grapefruit. lime. peychaud's bitters.
Next came another relatively easy-drinking cocktail. Again, lots of juicy grapefruit initially, but augmented by the sweetness of orgeat, while the Montenegro and Peychaud's worked as a bitter contrast. I will say that we all expected this to be pink given its name, so that was sort of an anticlimax.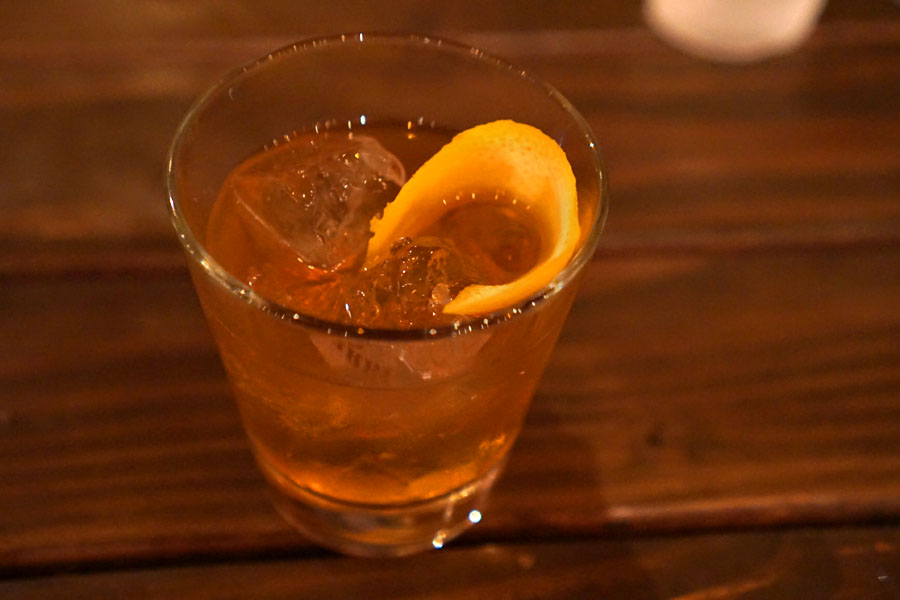 The Newest Old Fashioned [$14.00]
| bourbon. amaro angeleno. forbidden bitters.
This take on the most classic of cocktails was no doubt the most potent of the bunch. Nose of almost candied citrus and dry herbs, with a trace of dark fruit. In terms of taste, I got a blast of bourbon up front, joined by bitter citrus, zesty herbs, and warming spice, again with more candied character on the finish.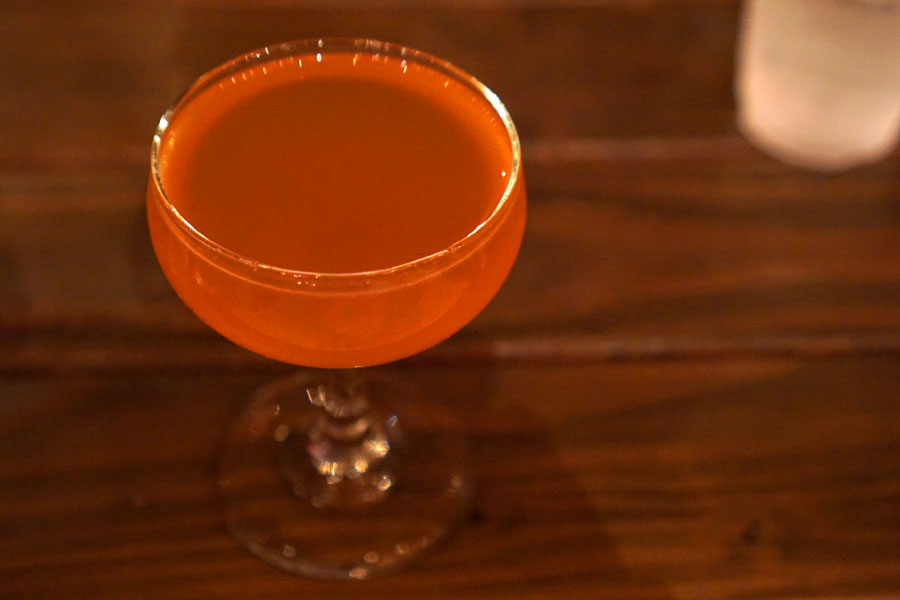 Field Day [$12.00]
| aperol. watermelon. lemon. fino sherry. ancho reyes. balsamic.
Our final cocktail was an interesting one. It showcased some juicy watermelon notes on the nose, along with a touch of tangy balsamic. Meanwhile, the palate was again rife with sweet watermelon, cut by the balsamic and the bitterness of Aperol. My favorite thing, though, was the sherry, which gave a wonderfully oxidative note on the back end.
ERB's back patio was even better than I remembered, and made for a fitting conclusion to the night. I definitely appreciate the more relaxed atmosphere of this place, while the drinks and food (which we really didn't sample tonight) are certainly worthwhile as well. I guess that's why ERB's a place we just keep coming back to.