Chateau Hanare (Los Angeles, CA)
Chateau Hanare Restaurant
8097 Selma Ave, Los Angeles, CA 90046
323.963.5269
www.hanarela.com
Mon 08/13/2018, 07:30p-10:25p

One of LA's newest Japanese spots is situated, oddly enough, in a former cottage on the grounds of Hollywood's iconic Chateau Marmont. Named after the Japanese word for "separate," Chateau Hanare grand-opened back in July this year. It's the work of Reika Alexander (née Yo), who's most known for opening New York hotspot EN Japanese Brasserie in the West Village back in 2004. Running the kitchen here, meanwhile, is Chef Abe Hiroki, who was EN's opening CdC and later Executive Chef.


The restaurant's divided into a front dining area with the bar and a darker toned space in the back. There are also two private tatami rooms, not to mention the patio out front. Total seating capacity is reported as 135.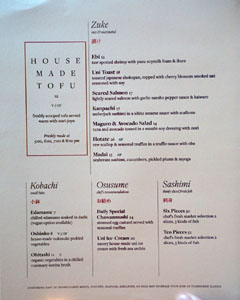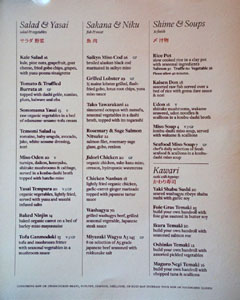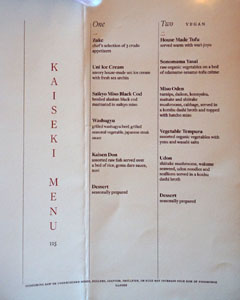 Menu-wise, Chateau Hanare features a pricey, wide-ranging array of dishes, both traditional and not so much. There are also two kaiseki-inspired menus offered (one of 'em being vegan) at $115 a head, though they're merely composed of dishes available à la carte. Click for larger versions.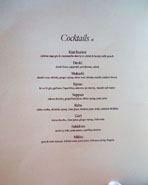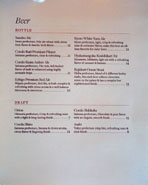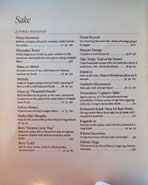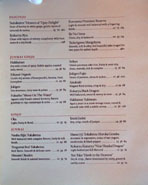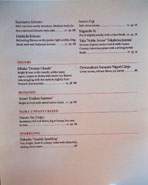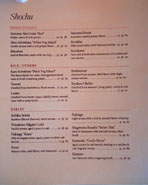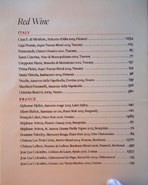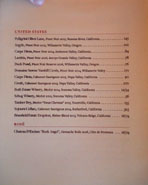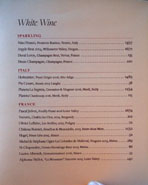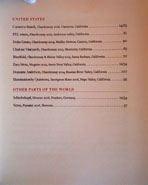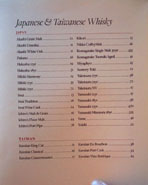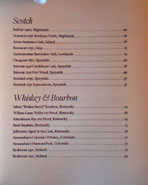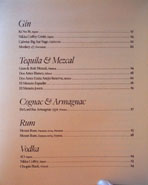 There is no dearth of things to drink: cocktails, Japanese beers, loftily-priced sakes, shochu, wines, and a nice Japanese whisky selection to boot. Corkage is $35. Click for larger versions.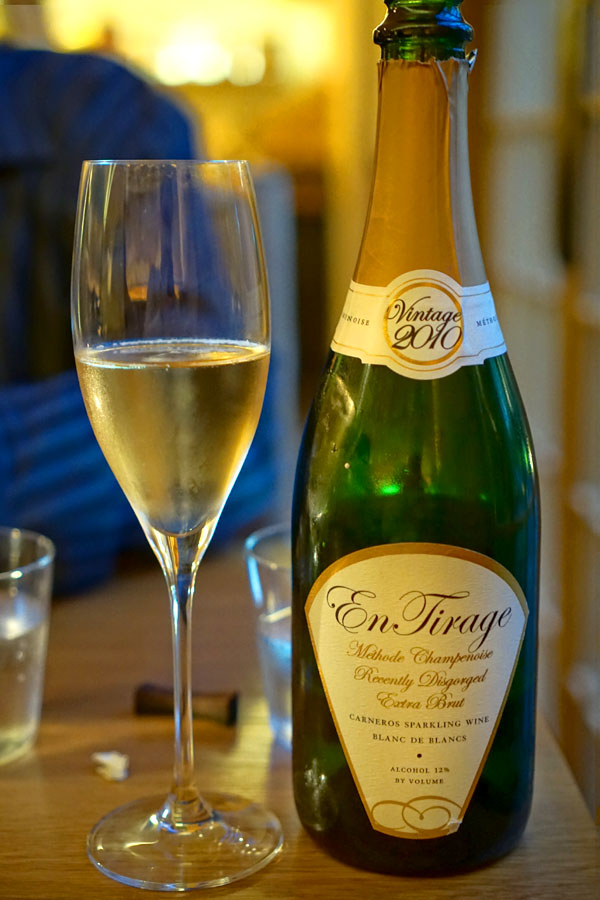 Our first beverage was the
2010 En Tirage Recently Disgorged Extra Brut Blanc de Blancs
, a sparkling wine from Carneros. Acidic, oxidative, citrusy nose with a well-defined nuttiness. The taste went in the same direction, but also had a marked toast character and a sweetness underpinning everything.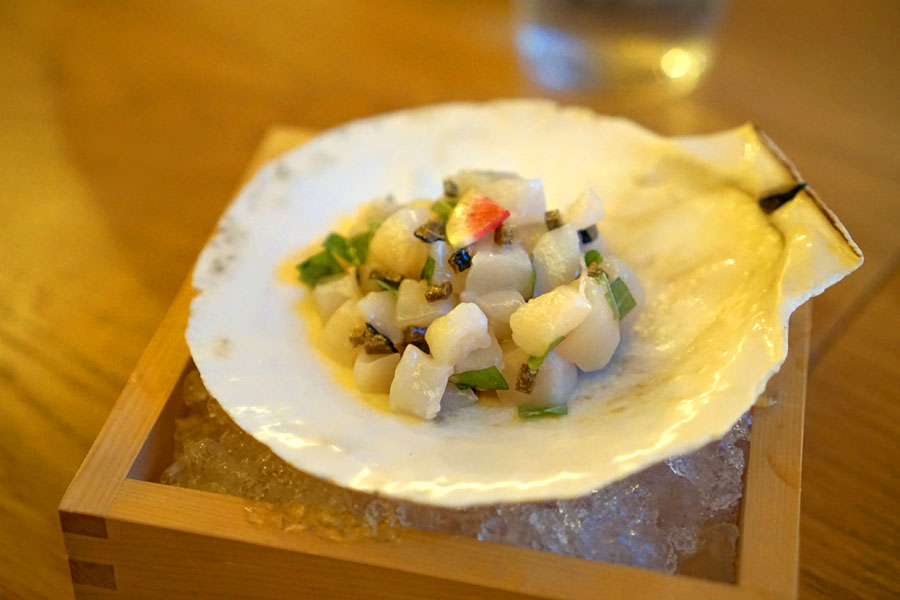 Hotate [$26.00]
| raw scallop & seasonal truffles in a truffle-sauce with oba
Scallops conveyed a cool, sweet brine, one layered with earthy truffle notes and the minty finish of
oba
.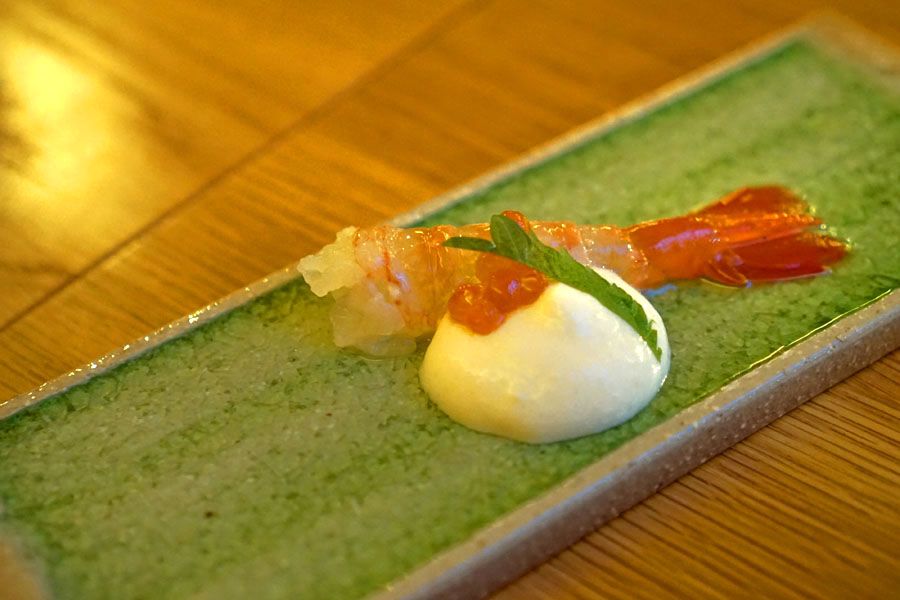 Ebi [$12.00]
| raw spotted shrimp with yuzu-soymilk foam & ikura
A single shrimp arrived super sweet, with a great snap to it, and worked well with the smokiness of the salmon roe. However, I wasn't a fan of the foam, which was almost disconcertingly thick, though it did impart a not unwelcomed fruitiness to the finish.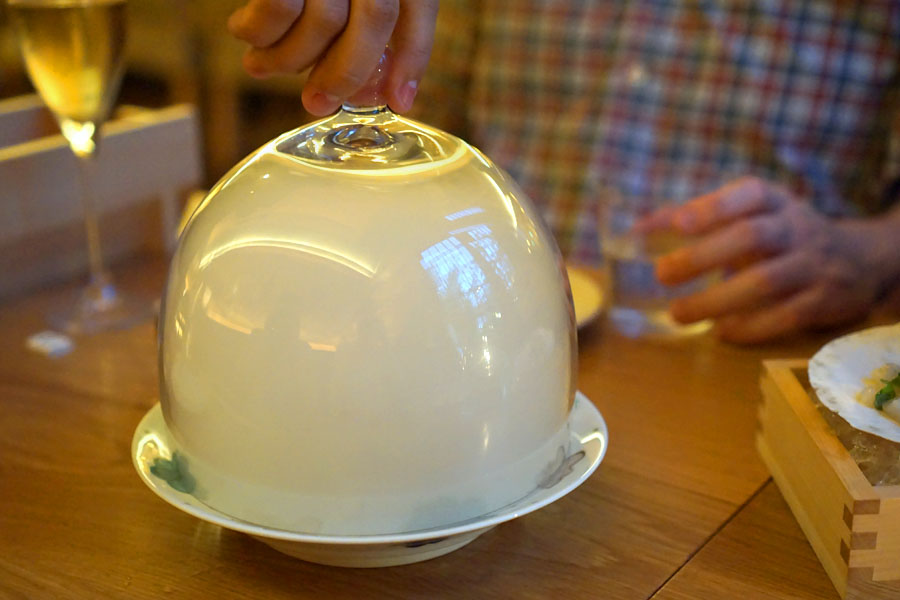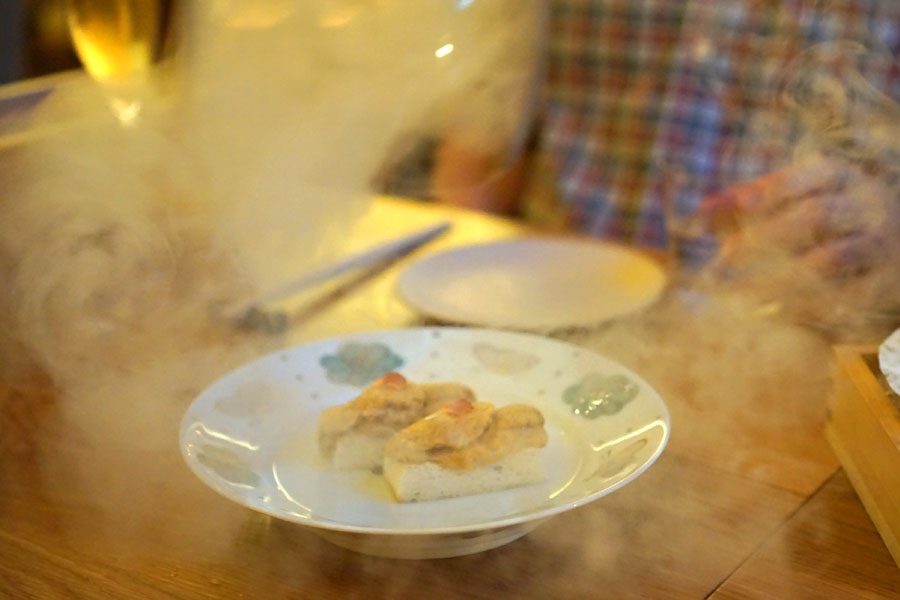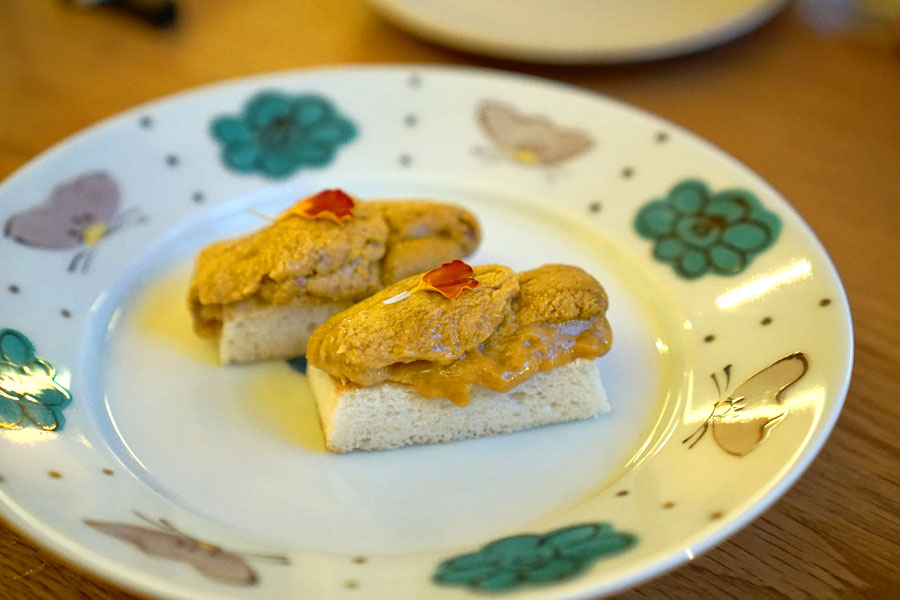 Uni Toast [$18.00]
| toasted japanese shokupan, topped with cherry blossom smoked uni seasoned with soy
There were some theatrics with this next course. I got plenty of smoky, pungent flavors up front, which quickly led to the signature sweetness of the sea urchin. The bread was absolutely key, providing a counterpoint both in terms of taste and texture.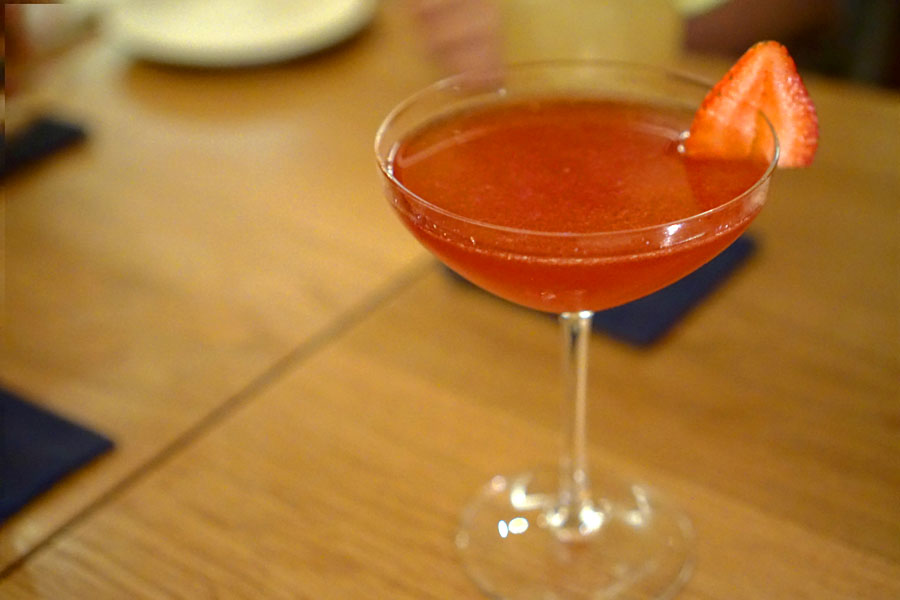 Mikko [$16.00]
| gem & bolt mezcal, hebess cool, yuzu juice, hibiscus syrup, fragola
We made sure to try a few of the cocktails as well. Our first smelled strongly of strawberry and smoke--not unexpected given the ingredients at play. The palate, meanwhile, displayed more mezcal notes commingled with lots of sweet, fruity nuances.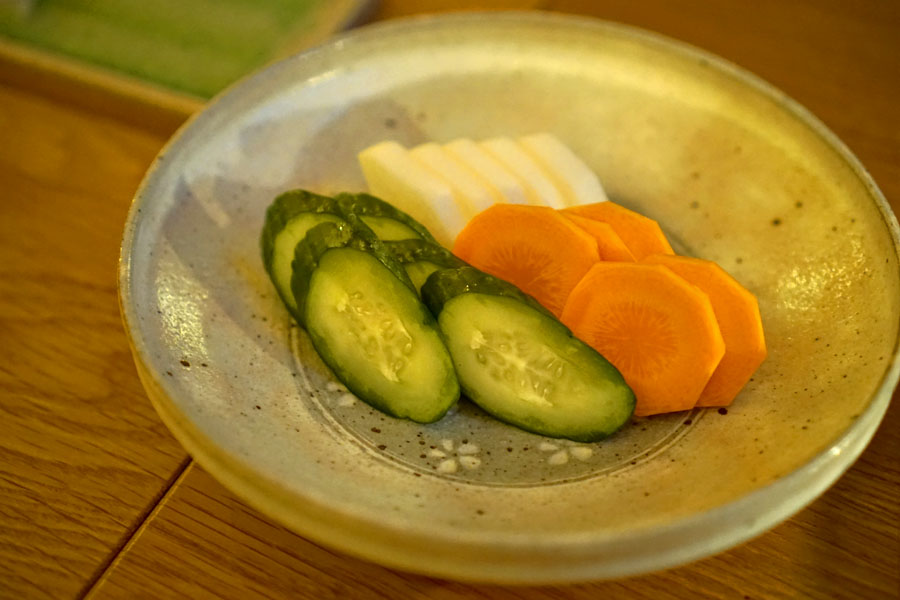 Oshinko [$8.00]
| house-made nukazuke pickled vegetables
We were curious about the pickle plate. The cucumbers were pleasantly crunchy, with a marked sweetness leading to a tart finish, while the carrots were even sweeter, and not very pickle-y at all. The radishes, finally, were hot and bitter, but again, not particularly pickle-y.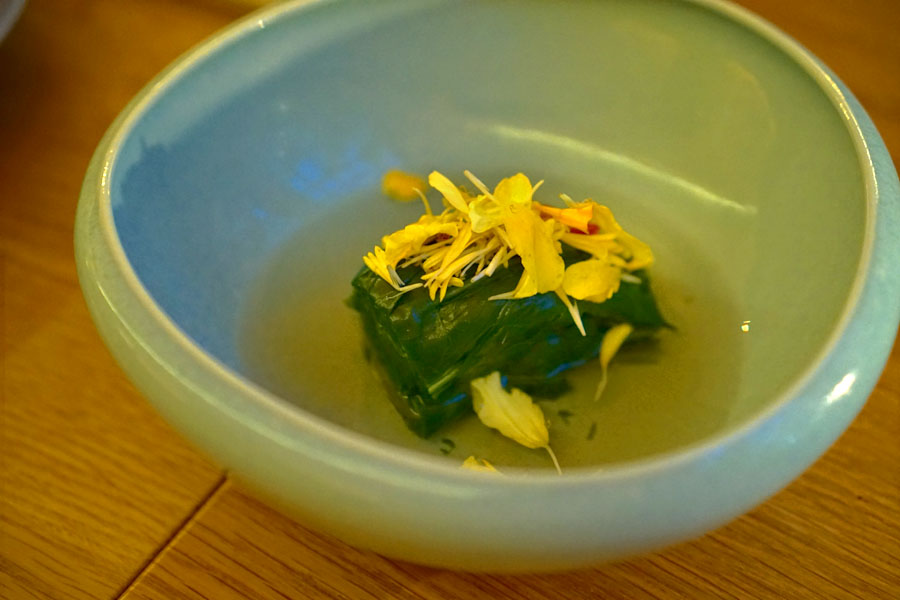 Ohitashi [$11.00]
| organic vegetables in a chilled rosemary-kombu broth
Here we had what I believe was cool, bitter, boiled spinach, set in an unmistakably floral broth. Sorta neat.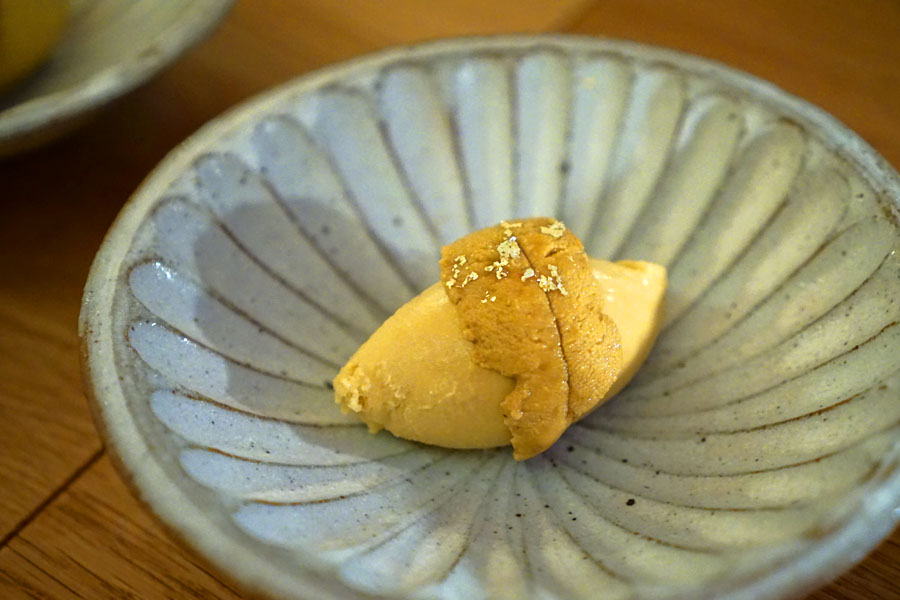 Uni Ice-Cream [$20.00]
| savory house-made uni ice cream with fresh sea urchin
This course did a commendable job balancing the classic character of ice cream with the oceany sweetness of the urchin, and I much appreciated the pops of salt here as well. A table favorite.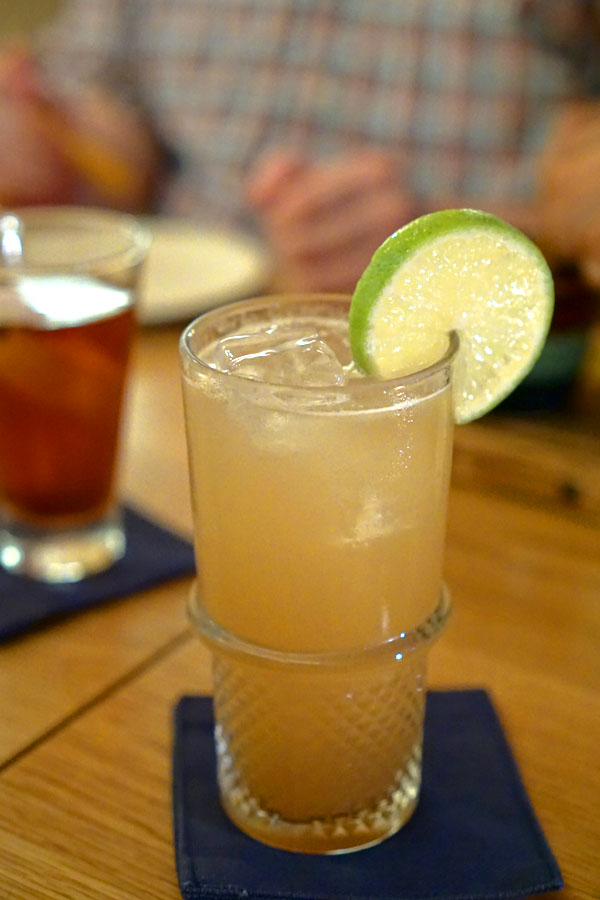 Gari [$16.00]
| mura shochu, lime juice, ginger syrup, club soda
Our next cocktail was ostensibly ginger-focused, though I actually got very little
gari
. Instead, I found this sweet-ish, soft, and very easy-drinking.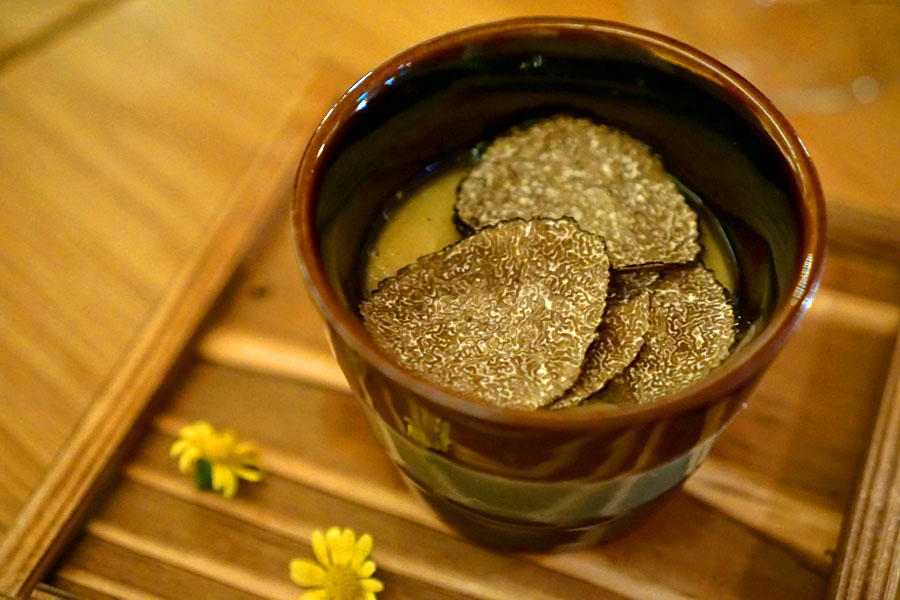 Daily Special Chawanmushi [$24.00]
| steamed egg custard served with seasonal truffles
The
chawanmushi
was another favorite thanks to its cozy flavors amped up by the unmistakable funk of truffle.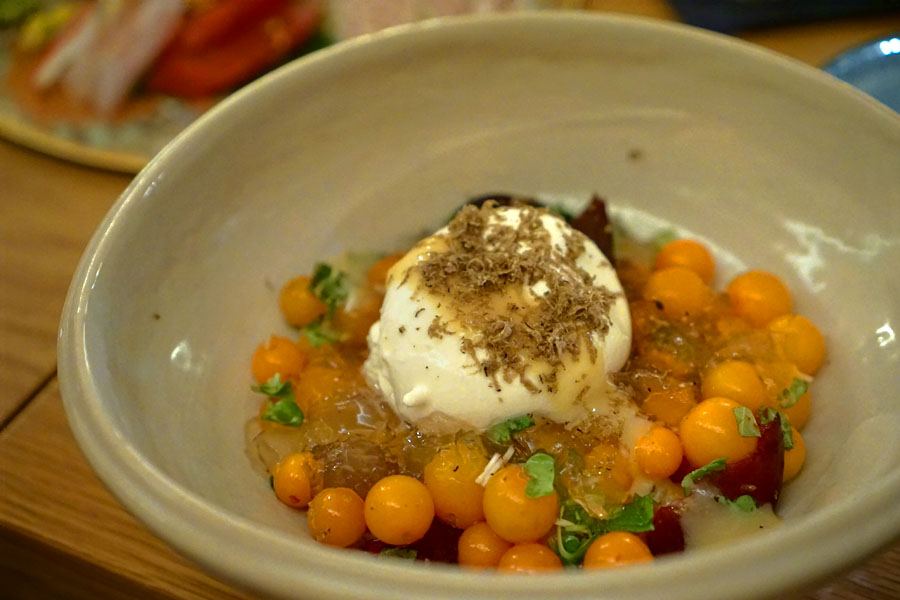 Tomato & Truffled Burrata [$28.00]
| topped with dashi gelée, sumiso, plum, kaiware and oba
Tomato and burrata combined in classic fashion, and I quite liked the interaction, especially when paired with the umami notes of that dashi jelly.
Su-miso
imparted a burst of acidity, while the truffle again made its earthy self known.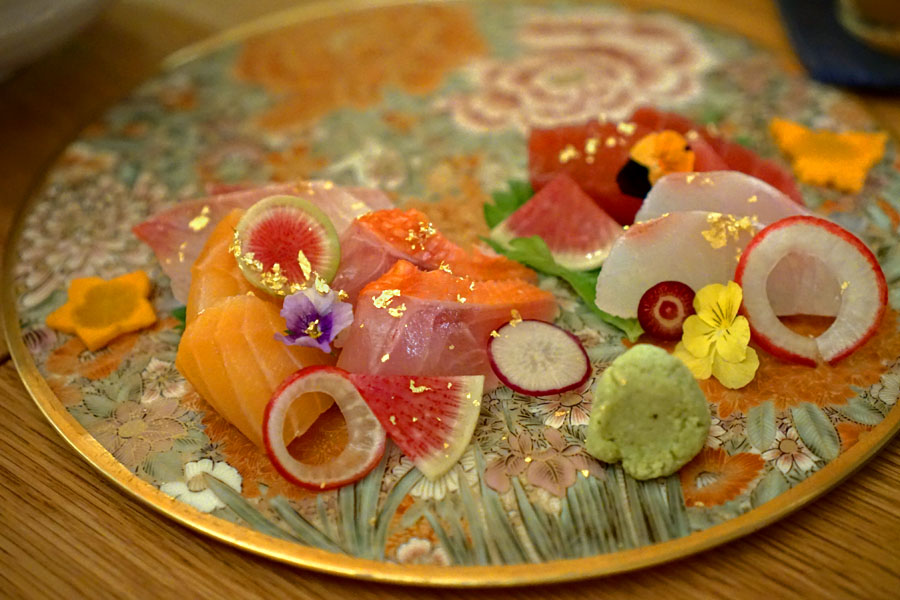 Ten Pieces Sashimi [$52.00]
| chef's fresh market selection 2 slices, 5 kinds of fish
Our
moriawase
featured cuts of classically dense, rich tuna that went great with a dab of wasabi; soft, clean snapper; slightly chewy
kinmedai
; sweet, unctuous salmon; and firm, crunchy, fatty amberjack.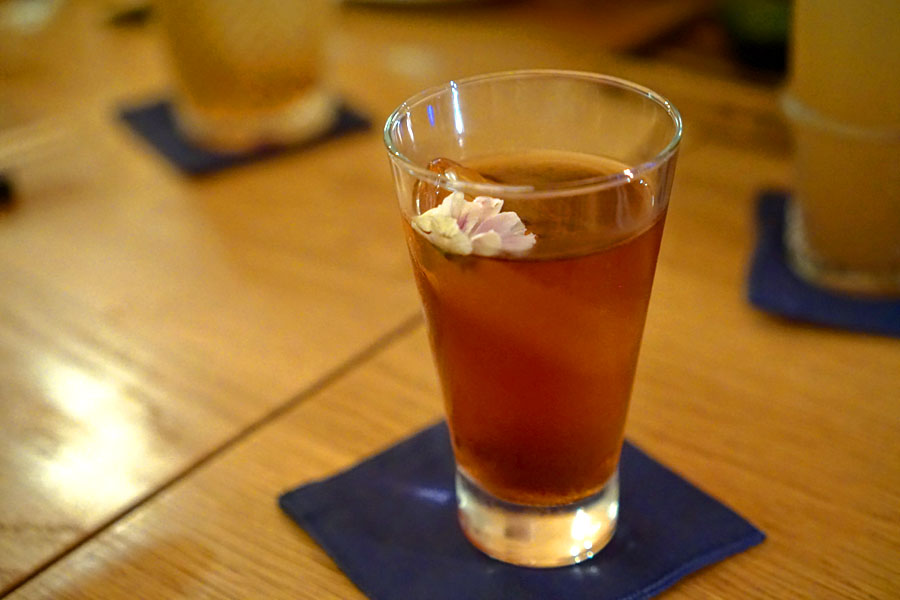 Kyoto [$16.00]
| ki no bi gin, galliano l'aperitivo, osborne px sherry, wasabi salt water
Next was perhaps the most interesting cocktail of the bunch. I got a bitter, herbaceous nose that was somehow very familiar, while the palate was sweet from the PX, but also a touch astringent, and quite floral.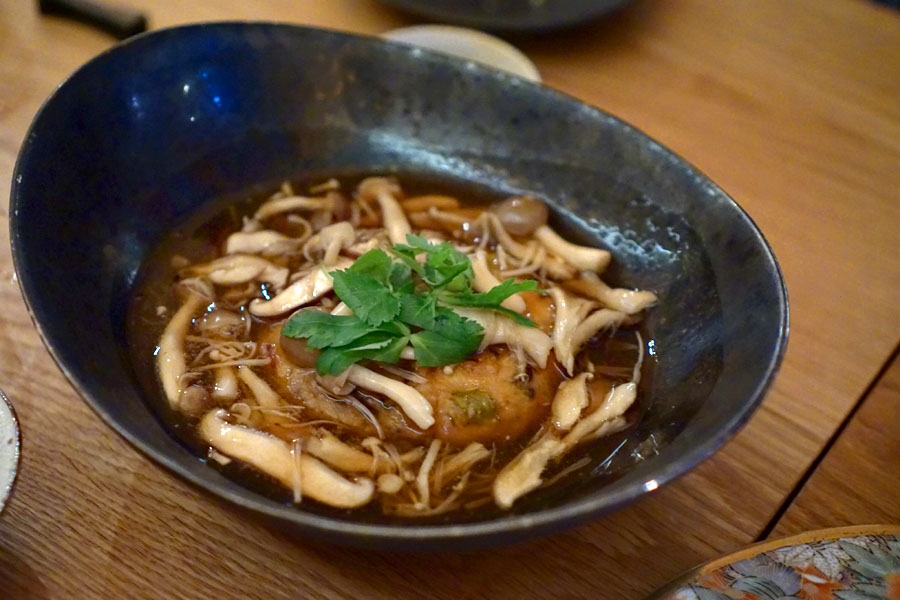 Tofu Ganmodoki [$15.00]
| tofu and mushroom fritter with seasonal vegetables in a mushroom sauce
Ganmodoki
isn't something I encounter all that often, so it was nice to see it here. The fritter definitely had a hearty, substantial consistency, with plenty of woodsy flavors that were amplified even more by the included sauce.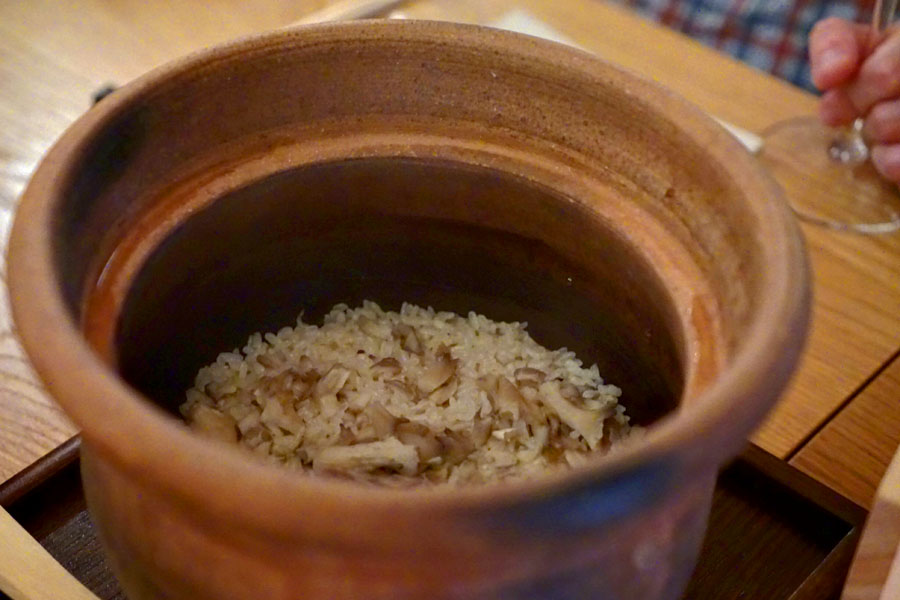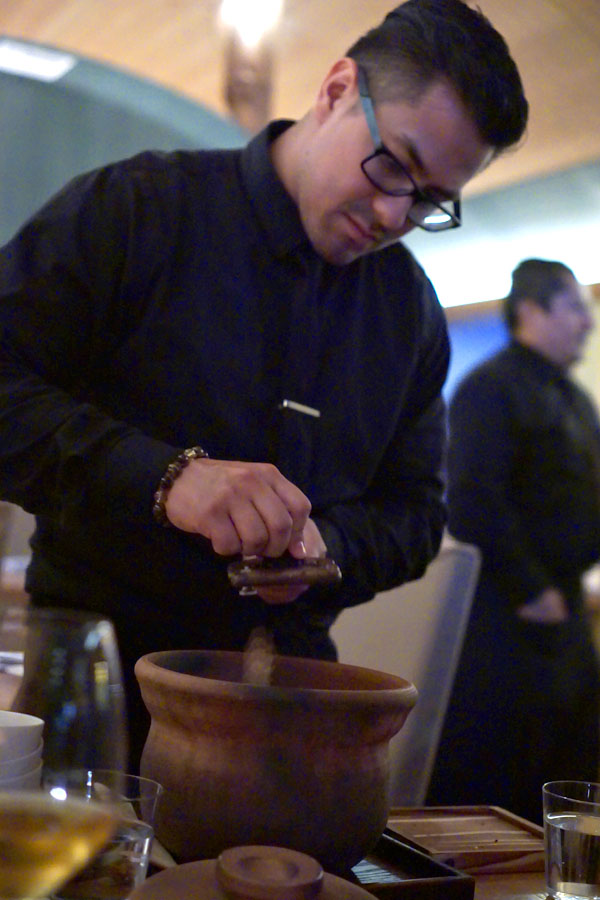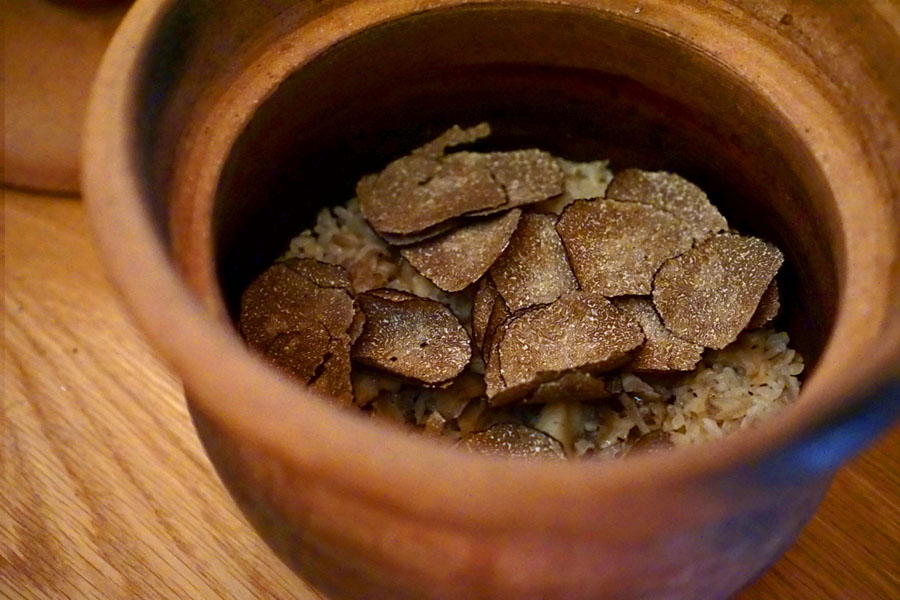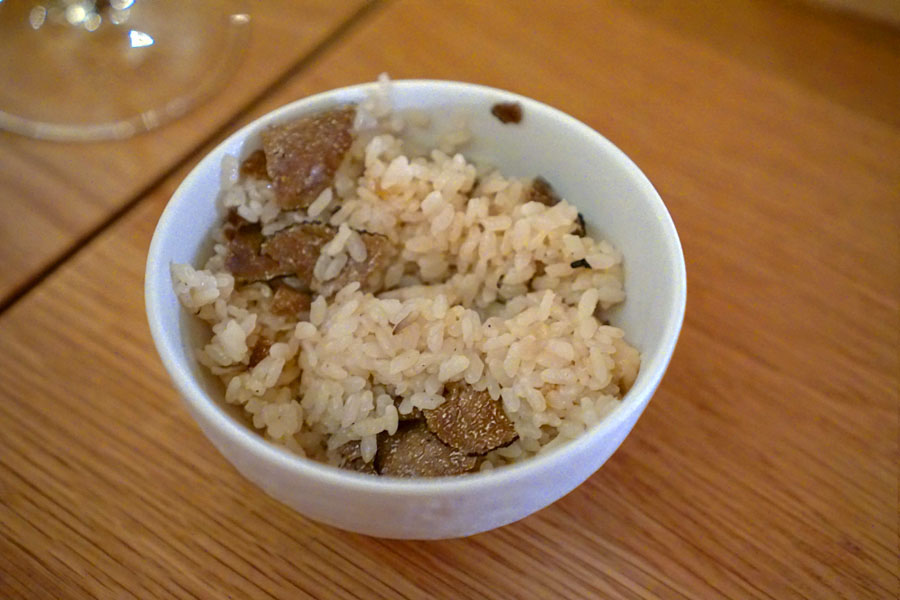 Truffle Rice Pot [$60.00]
| slow cooked rice in a clay pot with seasonal ingredients
Not surprisingly, we found the rice pot a very homey, comforting, gratifying sort of dish. Mushrooms provided a base of umami, while the truffles made things all the better.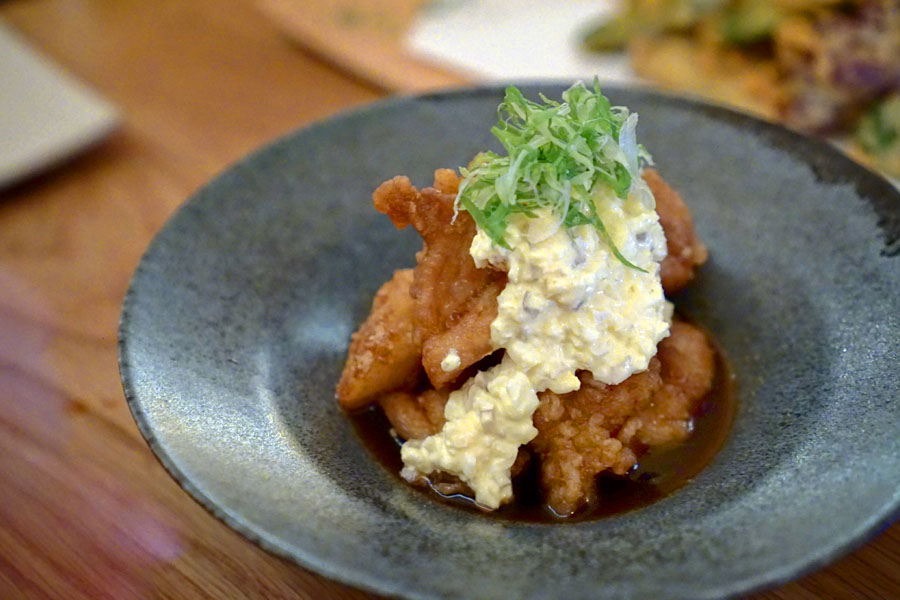 Chicken Nanban [$18.00]
| lightly fried organic chicken, garlic-carrot-ginger marinade topped with japanese tartar sauce
The fried chicken was so good that we had to get two orders. The bird came out delicately fried, and had a lovely tartness to it that married beautifully with the creaminess of the tartar sauce. Nice zestiness from the scallions, too.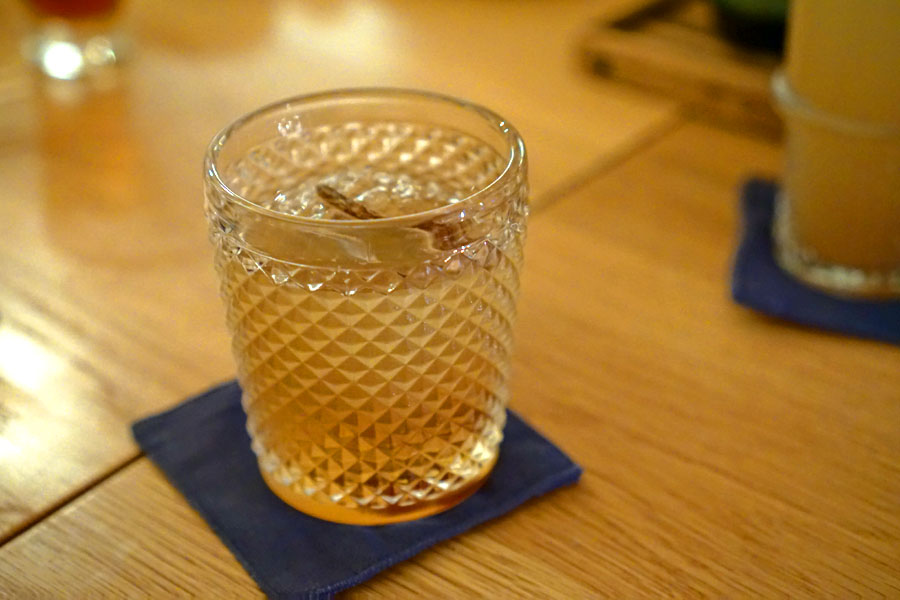 Mukashi [$16.00]
| akashi ume whisky, ginger syrup, shiso leaf, whisky vanilla soaked cherry
Our fourth and final cocktail smelled of fragrant vanilla and berry fruit--not bad at all. Taste-wise, it was much softer and much sweeter than I'd anticipated, with a lot of vanilla, and I definitely wanted to get more of the actual whisky.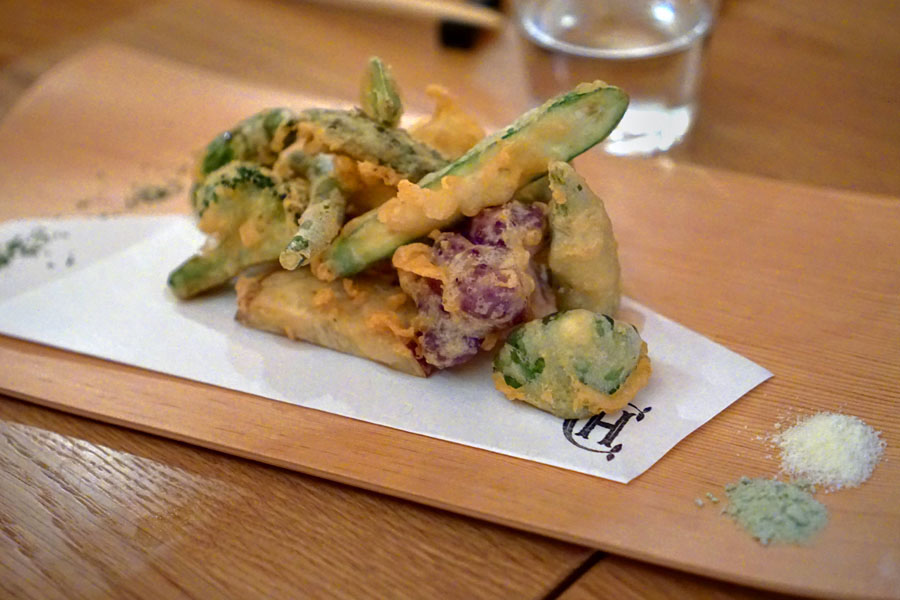 Yasai Tempura [$20.00]
| organic vegetables, lightly fried, served with yuzu and wasabi infused salts
I was quite fond of the tempura, which came out hot and crispy. The frying was on the lighter side, so the veggies were really able to shine, and the salt on the side worked great as an accent.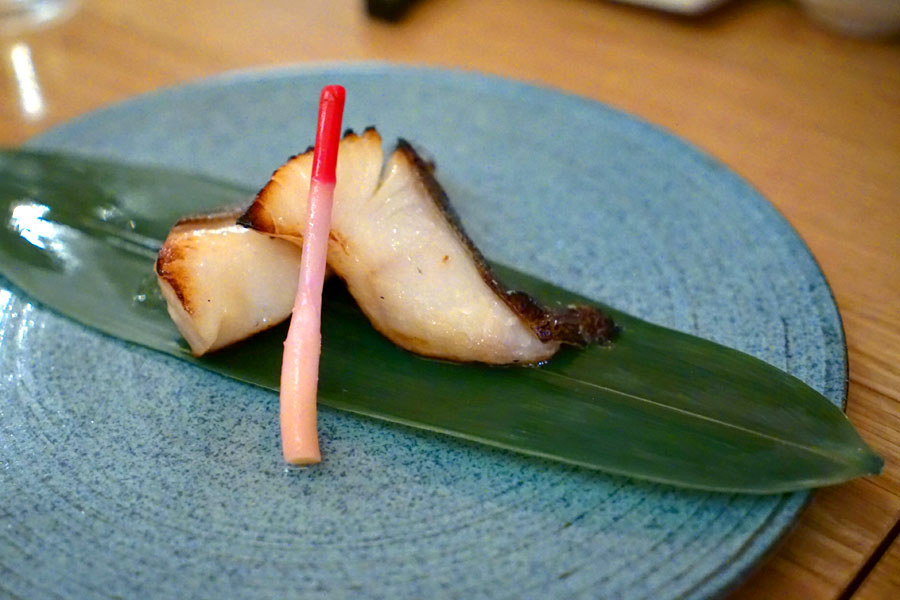 Saikyo Miso Cod [$26.00]
| broiled alaskan black cod marinated in saikyo miso
This is the ubiquitous miso cod preparation that you see everywhere, and Hanare's was a pretty decent example. Think rich and buttery, with light char and a tart contrast from the
hajikami
(pickled ginger shoot).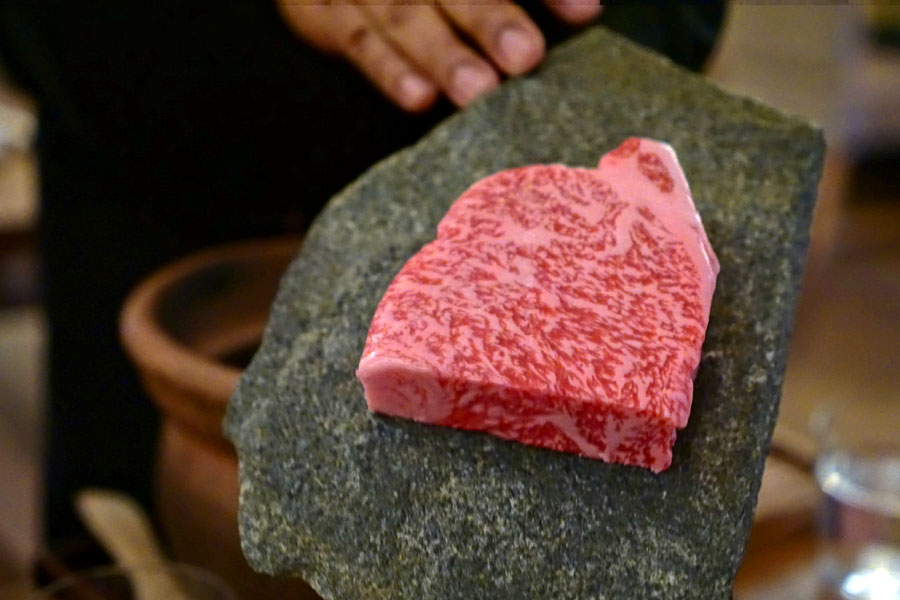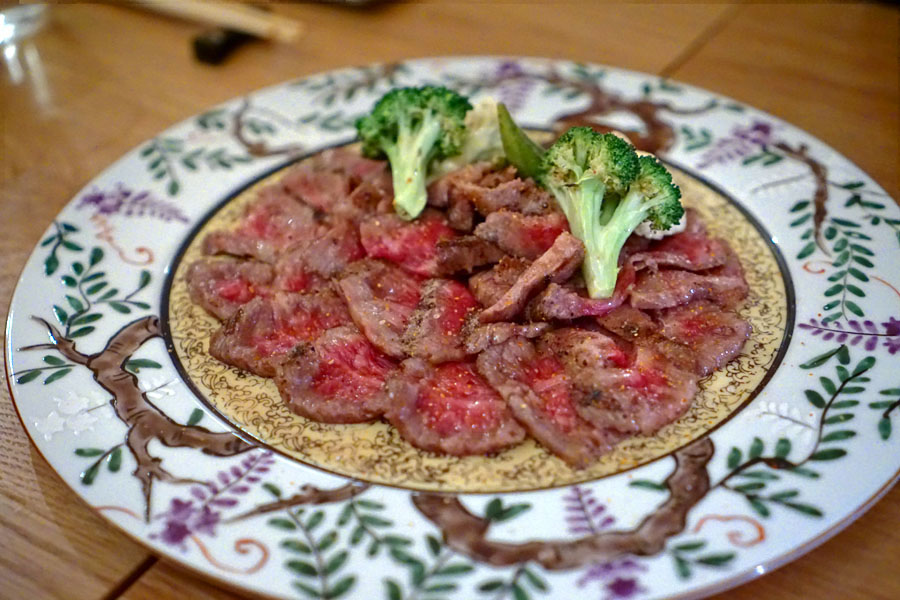 Miyazaki Wagyu A5 [$145.00]
| 8 oz selection of A5 grade japanese beef seasoned with rokusuke salt
A5 beef from Miyazaki Prefecture was fatty and flavorful, as one would imagine, and made sense with simple seasonings of salt and pepper. However, perhaps because it was cut so thin, I didn't find the meat as satisfying as I'd hoped for.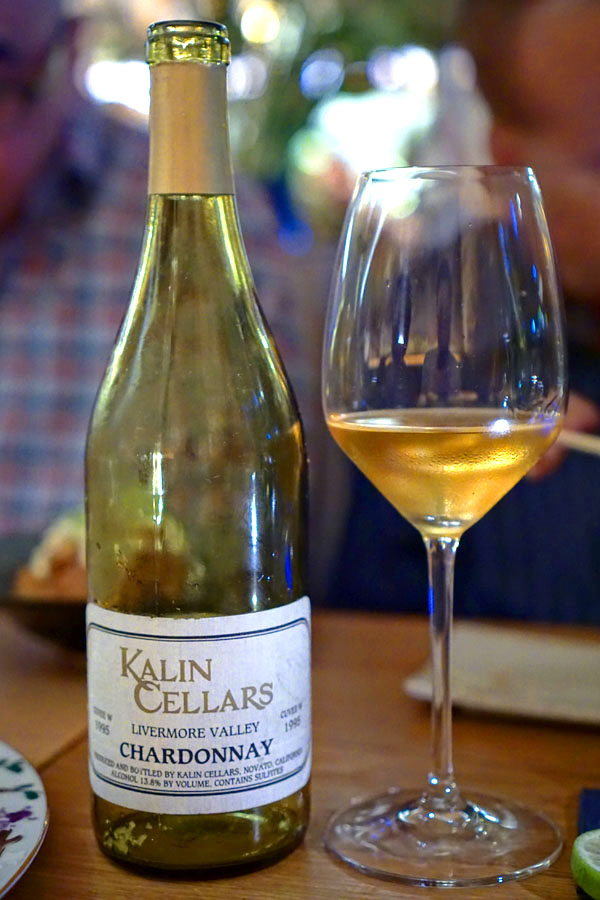 The
1995 Kalin Cellars Chardonnay Cuvée W
was our second wine of the evening, and a quite interesting one at that. Its nose was definitely on the mature side, with nutty, sherry-like notes joined by a noticeable oxidative quality. On the palate, I found it savory and nutty once again, while there was also this tart acidity and traces of fruit for good measure.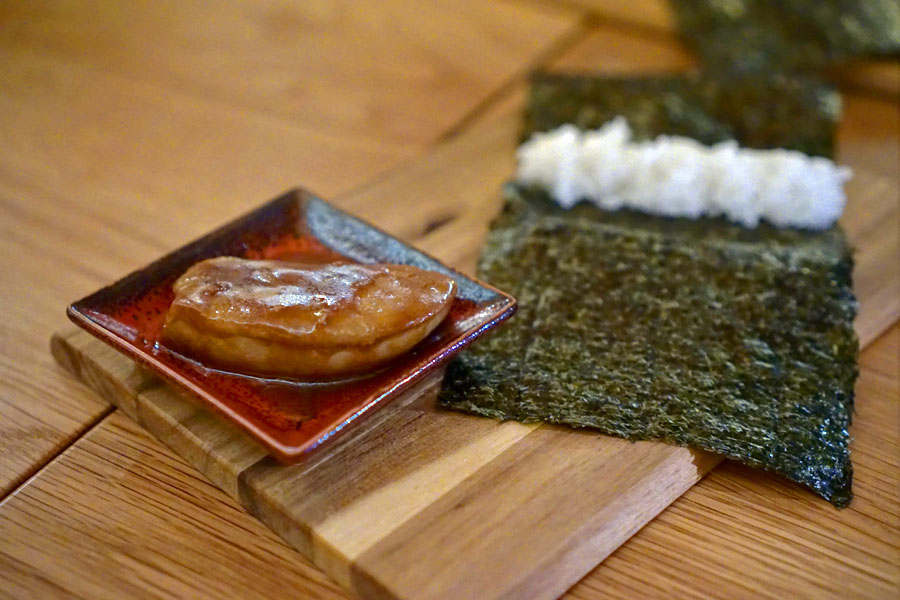 Foie Gras Temaki [$25.00]
| build your own handroll with foie gras sauteed in butter soy
Foie came out as rich as you'd expect, but also with a considerable smokiness that I didn't mind. It was actually quite nicely balanced when taken with the included rice and seaweed.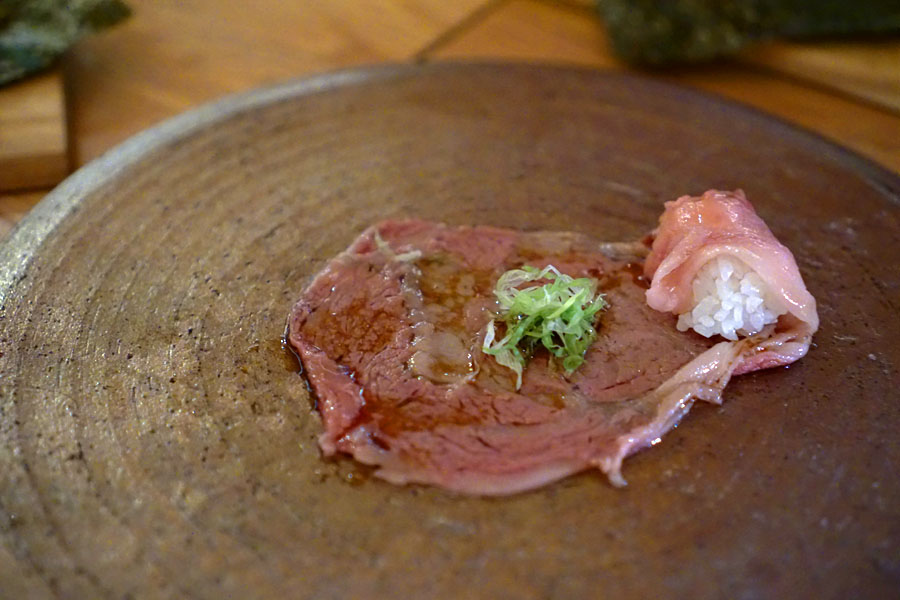 Yaki Shabu Sushi [$20.00]
| seared washugyu ribeye shabu sushi with garlic soy
A sort of rejiggered beef sushi was tasty enough, the potency of the rib eye tempered by a combination of soy, scallion, and
shari
.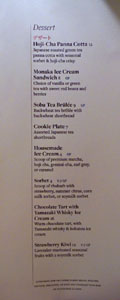 As for the sweet stuff, Chateau Hanare's got an assortment of desserts that follows the feel of the rest of the menu. Click for a larger version.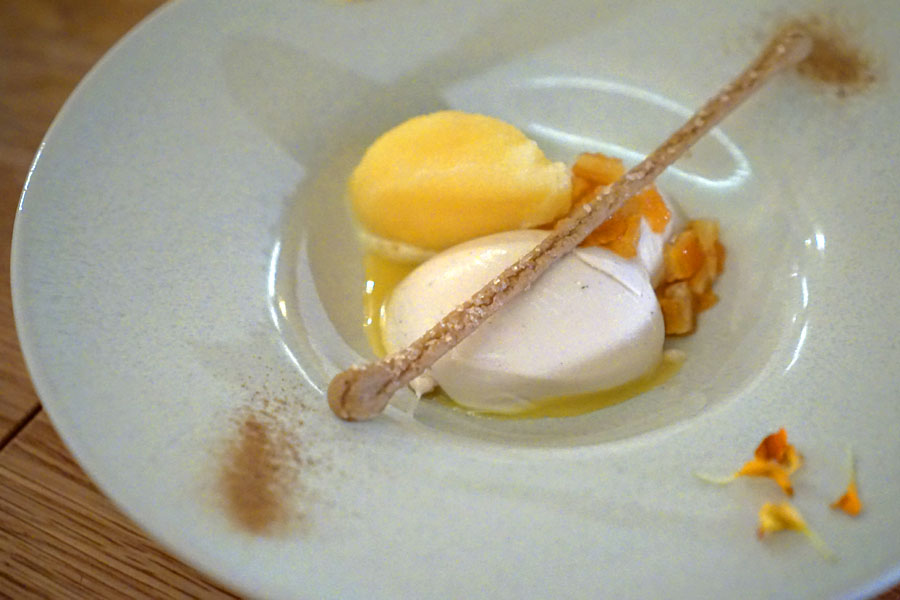 Hoji-Cha Panna Cotta [$12.00]
| Japanese roasted green tea panna cotta with seasonal sorbet & hoji-cha crisp
A
hojicha
panna cotta certainly conveyed the bitter, roasty notes of the tea, while the sorbet imparted a necessary sweetness to the mix.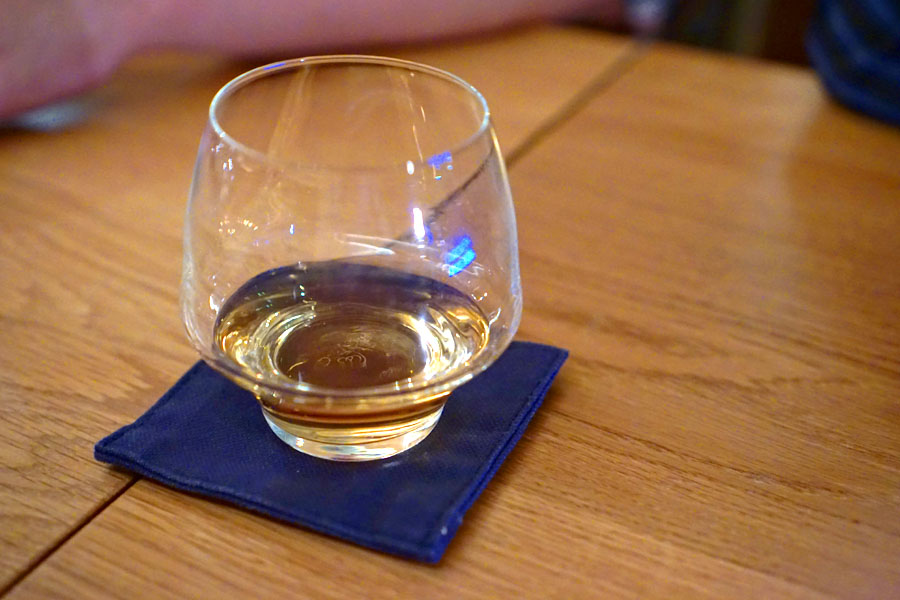 Digestif duties were handled by a glass of
Komagatake Tsunuki Aged [$41]
. Hot nose filled with caramel, honey, and apple. On the palate, this was spicy and somewhat smoky, with a sweetness resembling brown sugar and vanilla.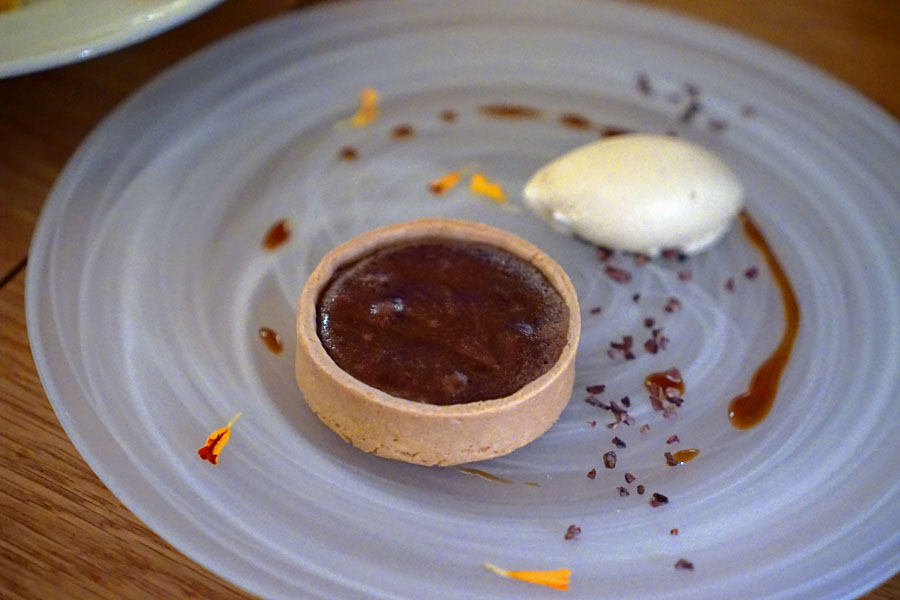 Chocolate Tart with Yamazaki Whisky Ice Cream [$16.00]
| Warm chocolate tart, with Yamazaki whisky & kokutou ice cream
A puck-shaped chocolate tart worked out well enough, but the star for me was the ice cream, which actually did a nice job conveying the essence of the advertised whisky.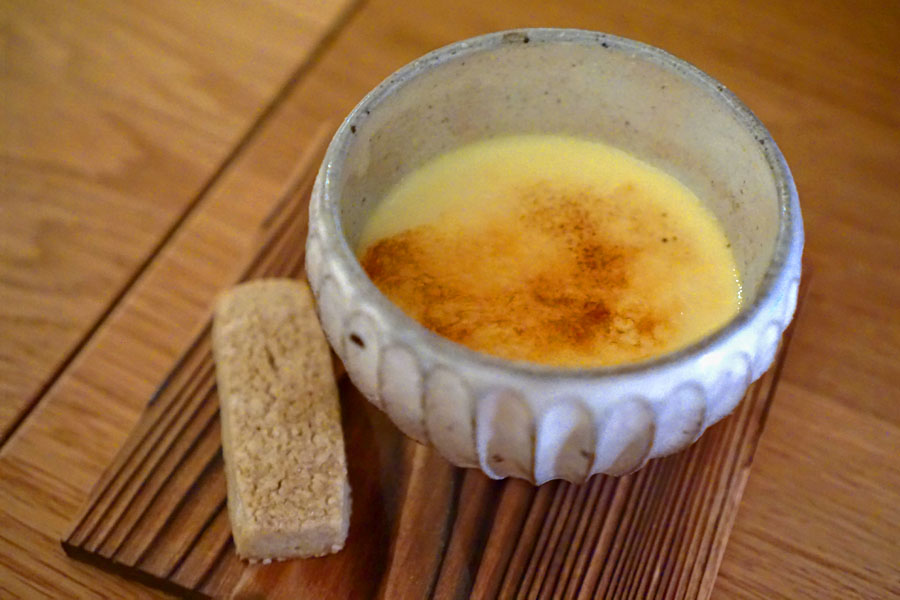 Soba Tea Brûlée [$9.00]
| Buckwheat tea brûlée with buckwheat shortbread
Hanare's take on crème brûlée ate pretty true to the classic dessert, as the soba wasn't immediately obvious.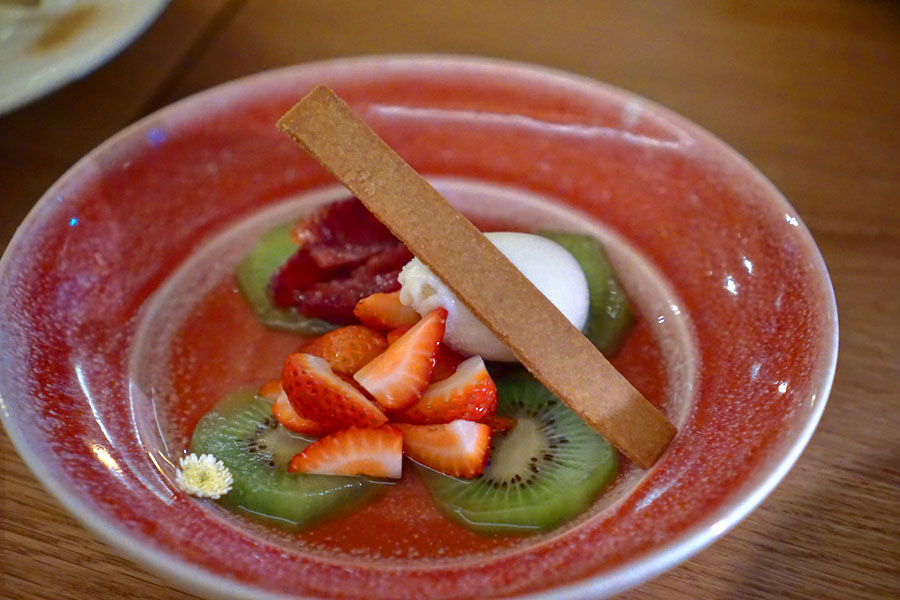 Strawberry Kiwi [$12.00]
| Lavender-marinated seasonal fruits with a soymilk sorbet
Fresh fruit was accompanied by some intensely floral flavors, which I didn't mind, though the sorbet didn't really come into play for me.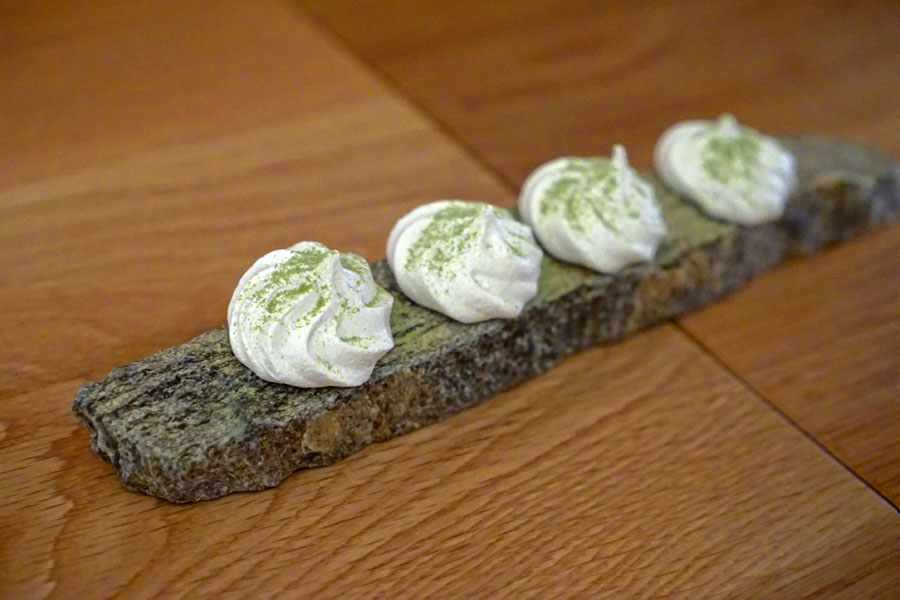 To close: meringues dusted with matcha.
This stretch of Sunset isn't home to all that many Japanese joints, so it's nice to have Chateau Hanare as another offering. That being said, I'm not sure the place is doing enough to stand out from the myriad of Japanese options in LA. There wasn't anything particularly wrong per se, however for some reason the restaurant just didn't leave much of an impression. But then again, that's just me, and maybe the Hollywood set will dig it.