Kabob Palace 2 (Arlington, VA)
Kabob Palace 2 Restaurant
2333 S Eads St, Arlington, VA 22202
703.979.3000
Fri 07/27/2018, 02:00p-03:30p

I needed a quick 'n' easy lunch place for the final day of my latest visit to Washington, as I was flying out from DCA in the afternoon. One of my Lyft drivers had raved about Kabob Palace in Crystal City, and I figured I'd give it a try since driver/cabbie types usually know about these sort of things. Coincidentally, the place happened to be located right across the street from my hotel, so that certainly helped.


Inside, things are cheery and rather pink.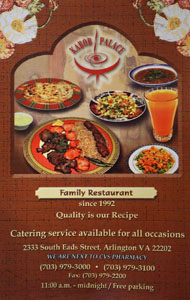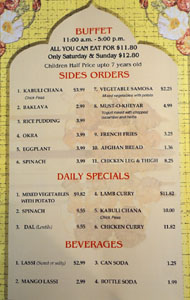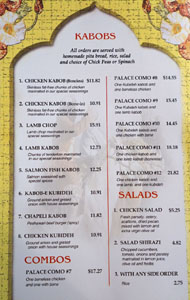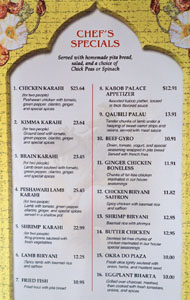 The menu's ostensibly Afghan, and you'll see a number of similarities with the cuisines of India, Iran, and Pakistan. In addition to the à la carte selections above, there's also a lunch buffet offered (which I didn't go for, since I wanted to get my food at optimal freshness). Click for larger versions.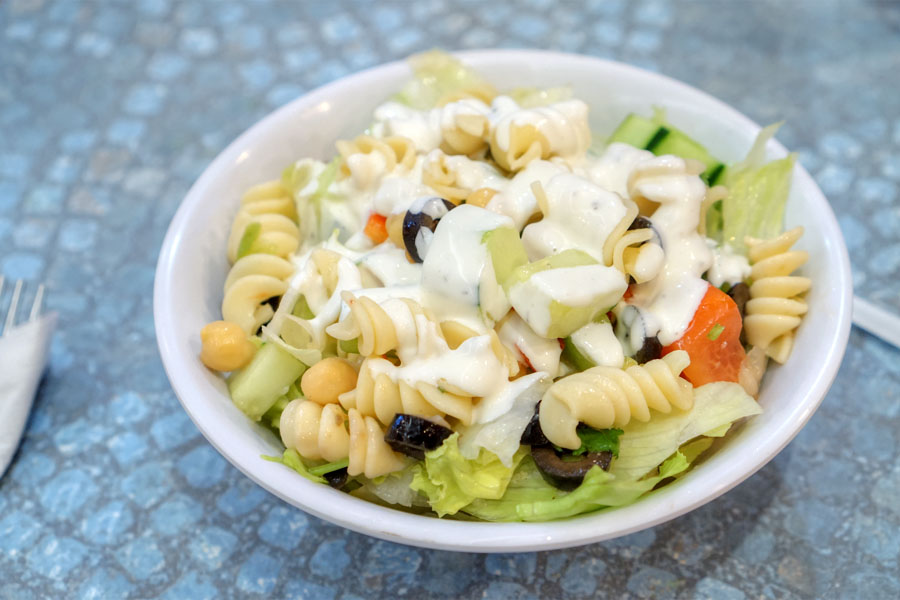 We began with the complimentary salad, which I found a tad underdressed. I did appreciate the zippiness of the bell peppers though, and the chickpeas were a welcomed addition.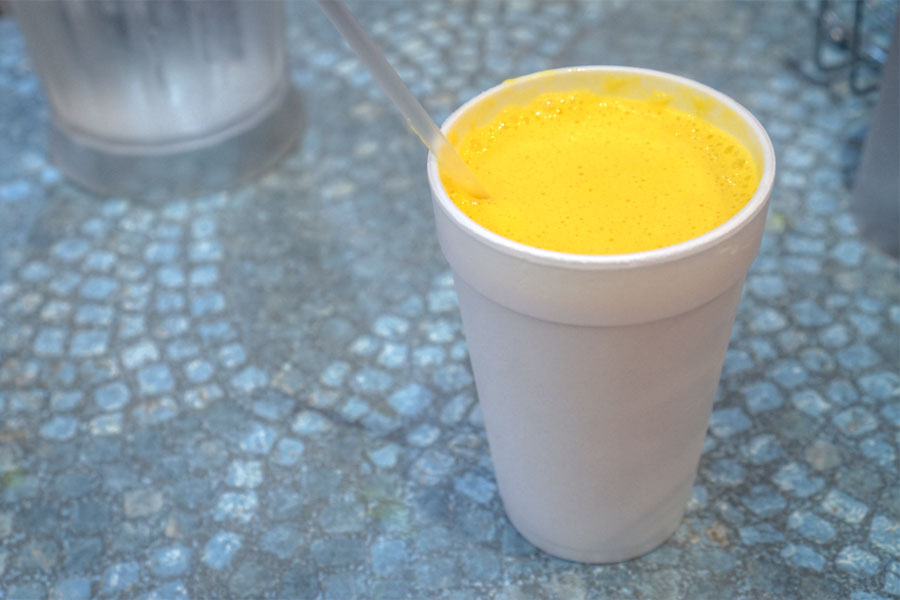 The
Mango Lassi [$2.99]
was about what you'd expect.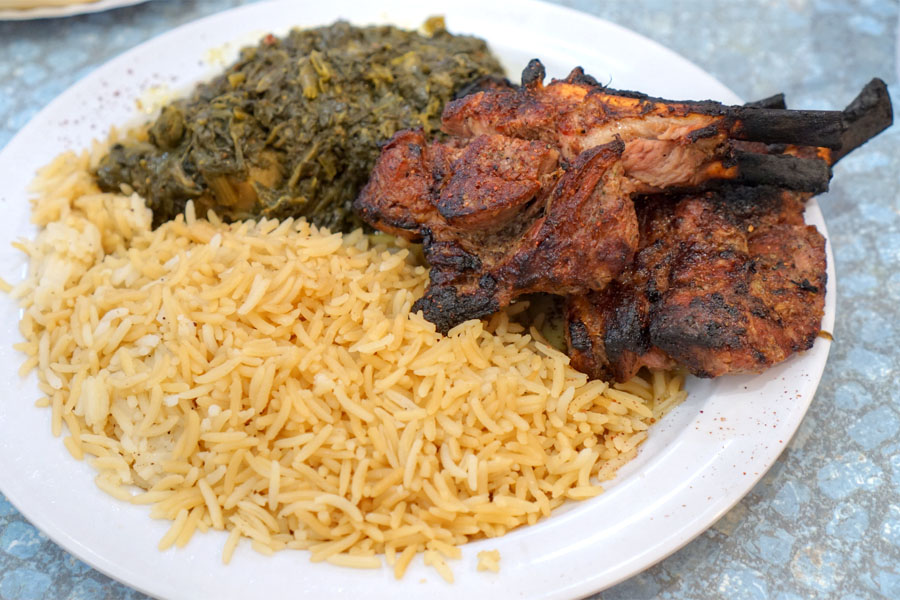 Lamb Chop [$15.91]
| Lamb chop marinated in our special seasonings
I opted for the lamb chops, and while I enjoyed their char and smokiness, I did find the meat on the overdone, gristly side.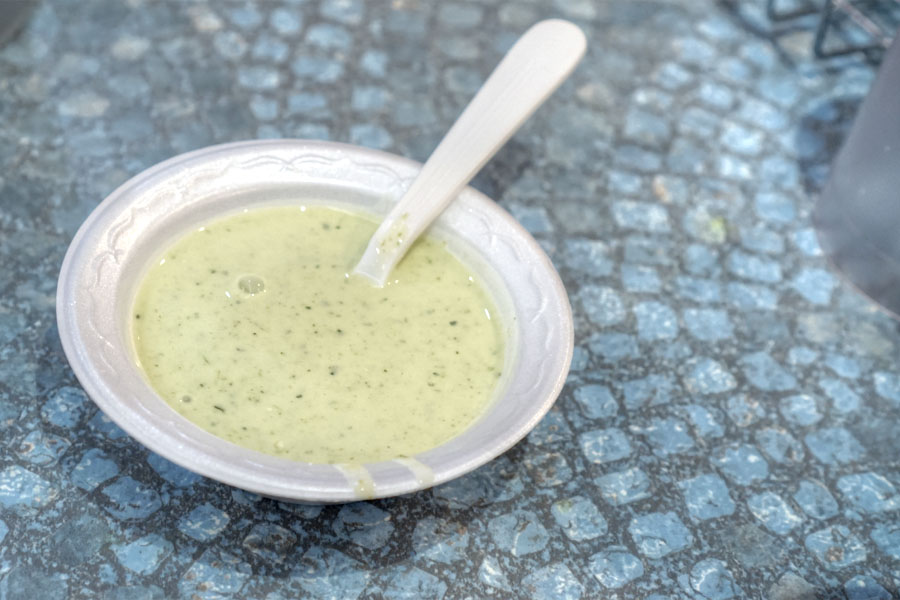 Accompanying the plate was what I believe was a mint-yogurt sauce.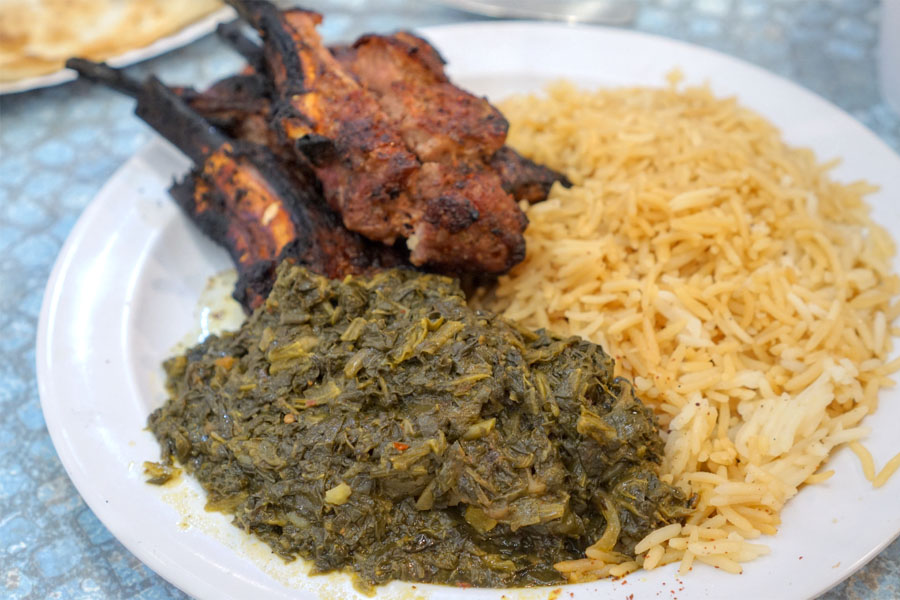 Spinach arrived soft and bitter, while the chunks of potato hidden in there worked as a contrast, both in terms of taste and texture. The rice was quite nice as well.
Meanwhile, the pita/naan was chewier, tougher, and denser than I'd prefer.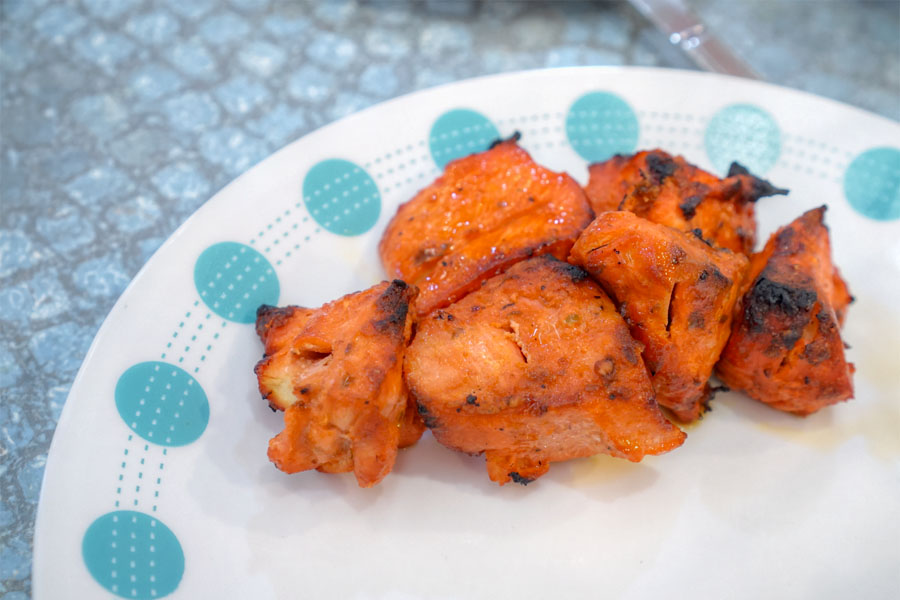 Chicken Kabob (Boneless) [$10.00]
| Skinless fat-free chunks of chicken marinated in our special seasonings
Next was the chicken kebab, which was not unlike your typical
tikka
version. I enjoyed the sear, smoke, and seasoning here, but unfortunately numerous parts of the bird veered dry, rubbery, and almost "crunchy" in spots.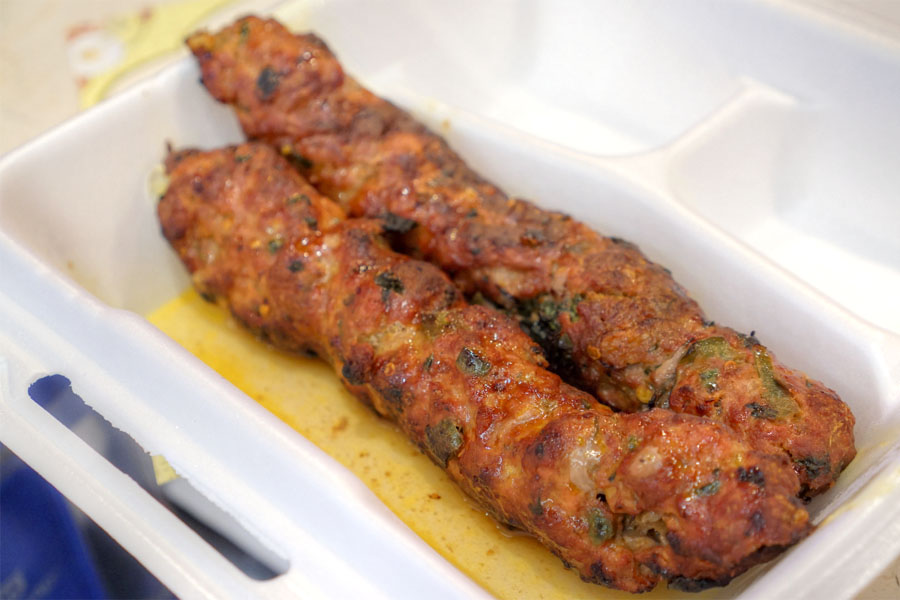 Kabob-E Kubideh [$4.00]
| Ground sirloin and grated onion with house seasonings
Last up was the
koobideh
. I found loosely-packed yet substantial, with aggressive spicing and plenty of green onion for balance.
My lunch here was decent, though not as good as I'd hoped for given how much my Lyft guy was gushing about the place. I really don't see what all the ballyhoo is about--this is pretty standard stuff...
...So
after
I had my meal here, I discovered that I didn't go to the right Kabob Palace. Rather, the "real" one is actually three doors up the street, and this was just an offshoot, and really quite confusing. I guess I'll have to check out the O.G. on a future visit.