Manpuku (Torrance, CA)
Manpuku Tokyo BBQ Dining
1870 W Carson St, Torrance, CA 90501
424.271.7830
www.manpukuus.com / www.manpuku.co/en/shoplist/torrance/
Sat 11/10/2018, 08:00p-10:35p

My latest yakiniku experience brought me to Torrance's Manpuku, which opened back in December 2014. Part of the Take Five Co group, the place was apparently founded over 60 years ago in Japan. It's part of a mini-chain of restaurants, one that has locations in Tokyo, here in the Southland (Sawtelle, Costa Mesa, Beverly Grove), and Myanmar, curiously.
Izakaya Hachi
is also part of the same family.


Manpuku resides in the former home of mediocre Italian joint Cafe Luna, and the space has been totally redone to a fairly contemporary aesthetic. Total capacity is around 64.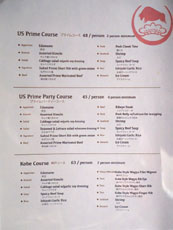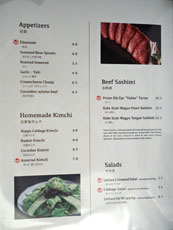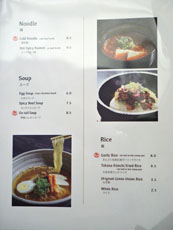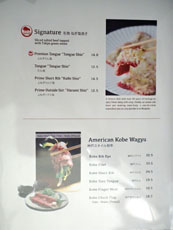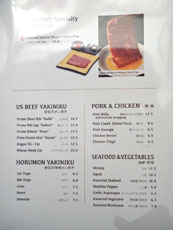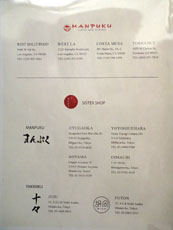 The menu presents a wide array of yakiniku meats along with the usual Korean-inspired appetizers and sides. Click for larger versions.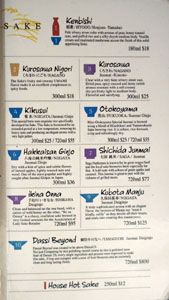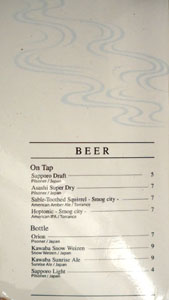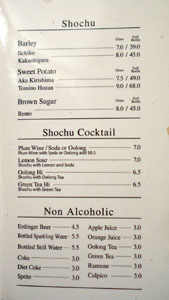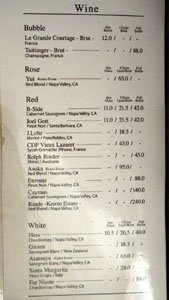 To drink, you get some sake, beer (I'm glad to see at least a couple local brews), shochu, and a smattering of wine. Corkage is a reasonable $20 per bottle. Click for larger versions.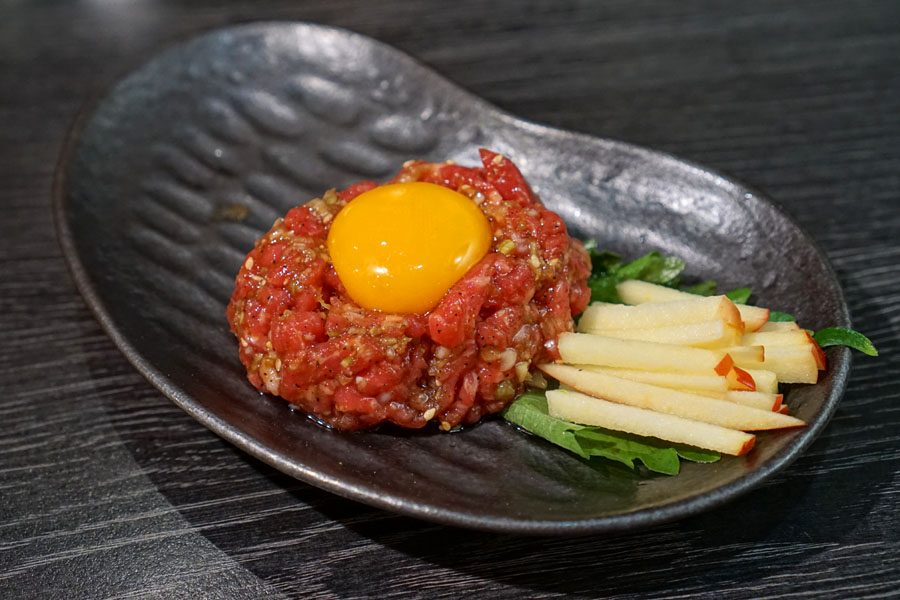 Prime Rib Eye "Yukke" Tartar [$10.50]
Manpuku's version of
yukhoe
delivered thanks to its balance of soy-fueled umami and onion-y zing, all while the julienned apples imparted a juiciness and crunch to the mix.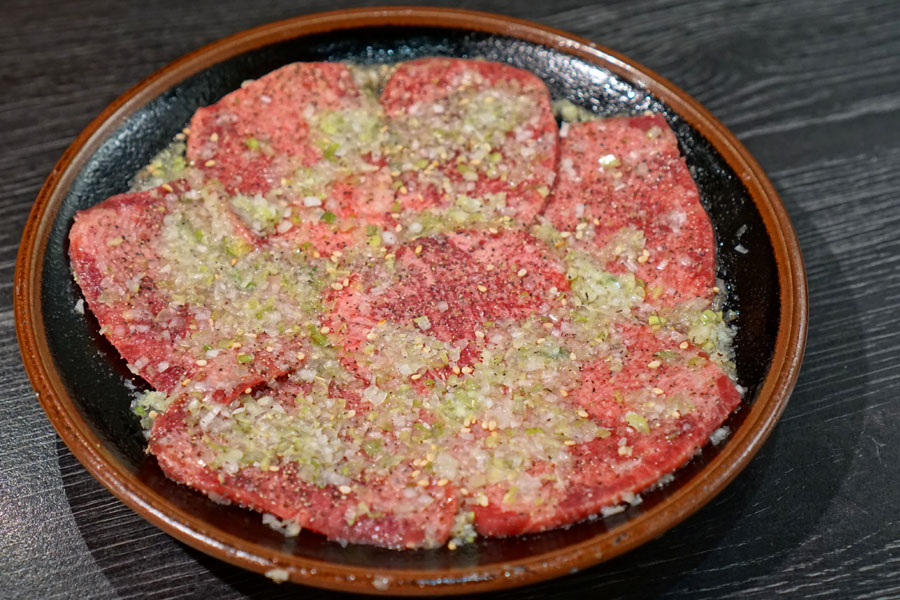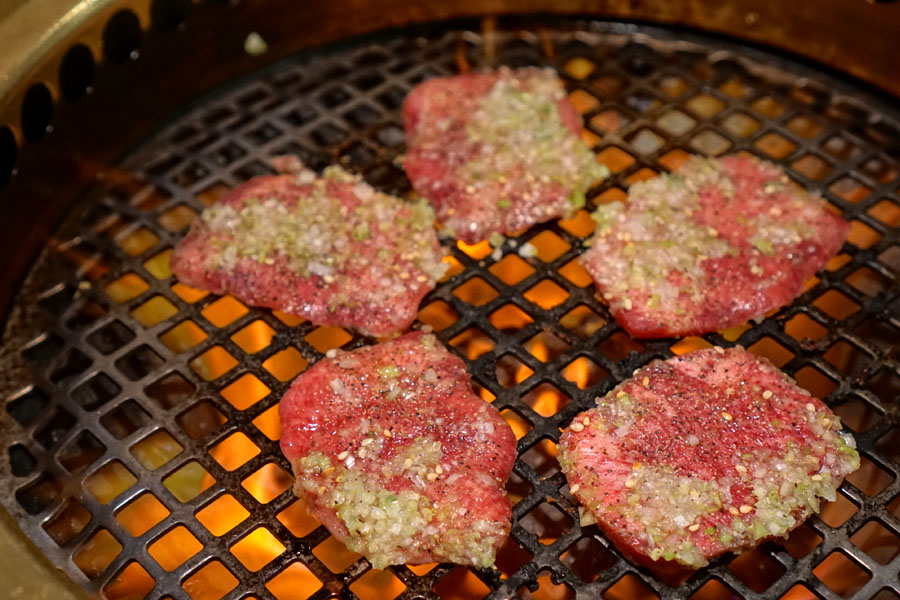 Premium Tongue "Tongue Shio" [$14.00]
Our first BBQ item was Manpuku's signature
negi
- and salt-treated
tan
, a dish that was apparently created back in the day as a way to make subpar tongue more palatable. It was a great start, the meat cooking up nice and succulent, with a firm-yet-pliant chew and plenty of zesty onion for contrast.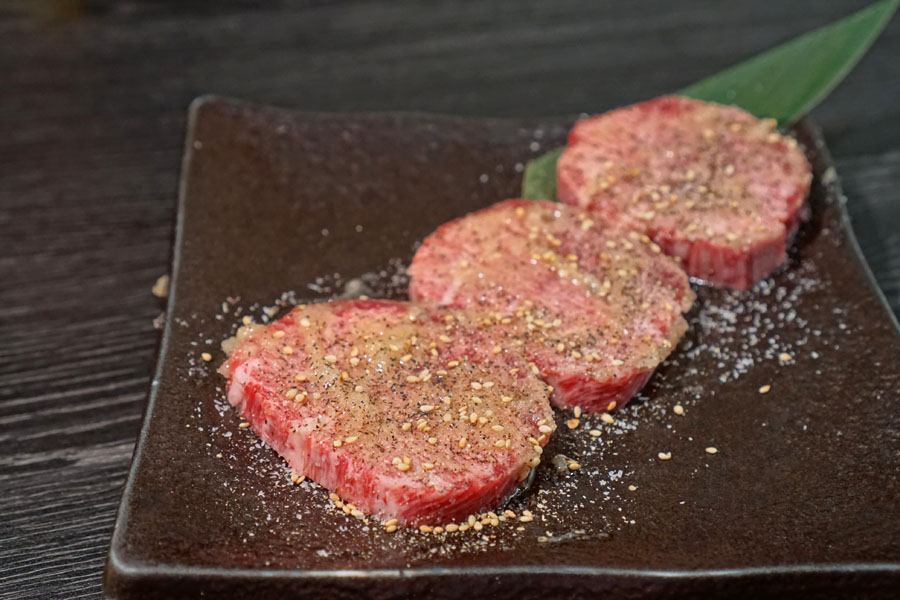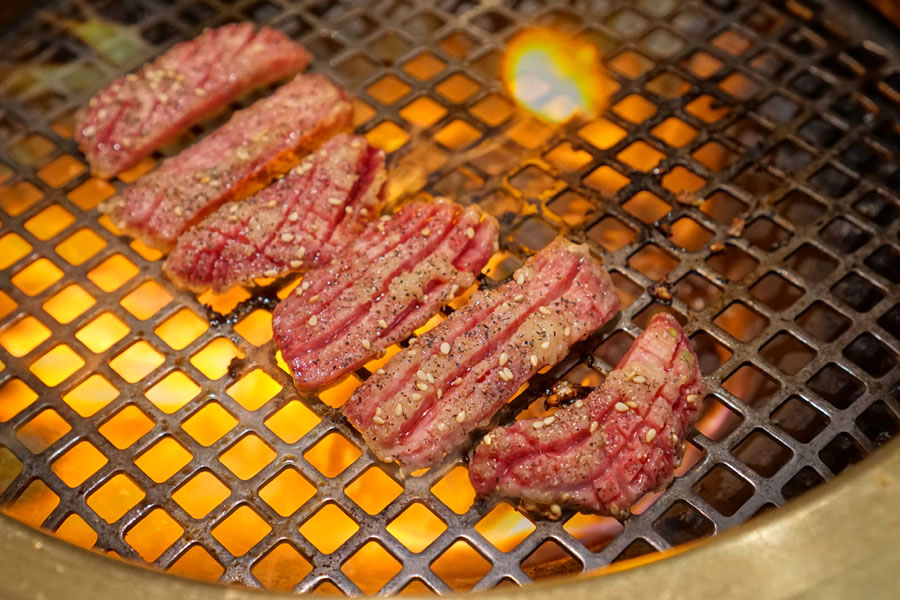 Kobe Toro Tongue [$19.50]
For comparison purposes, we also sampled the American wagyu tongue back-to-back. I found it fattier, softer, and juicier, and the straightforward salt-n-pepper notes here really sang.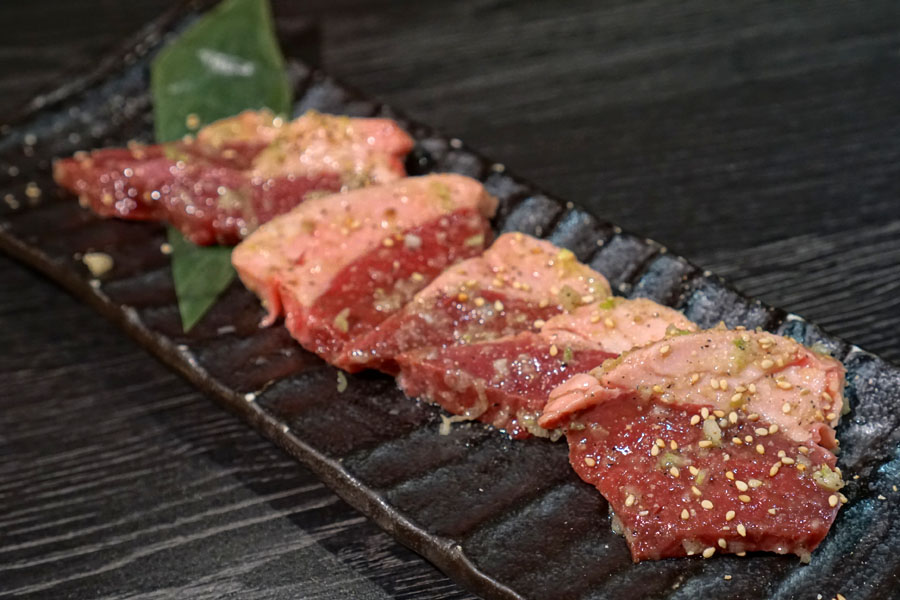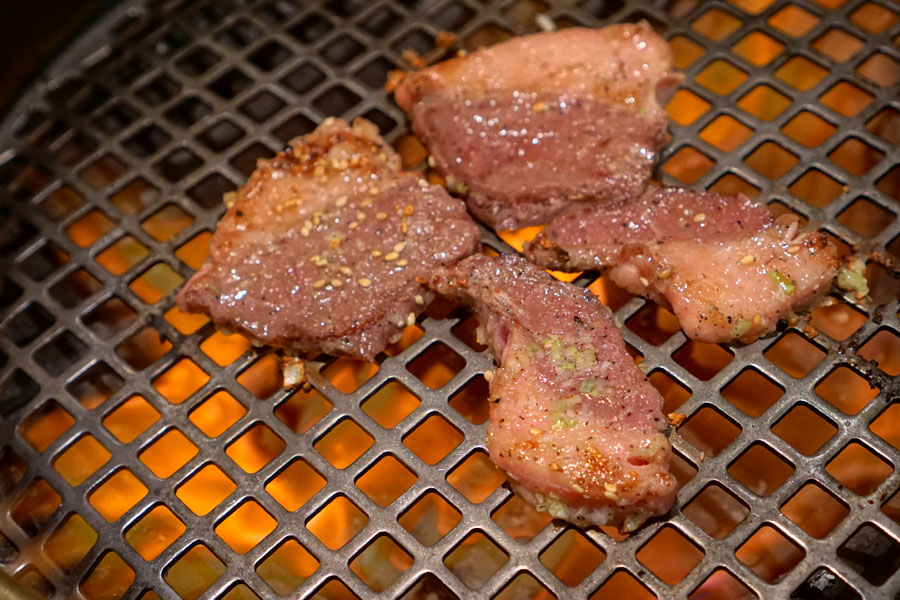 Heart [$7.50]
A somewhat chewy cut, beef
hatsu
developed a welcomed char and sear, and showed off some decidedly earthy, mineral-driven flavors.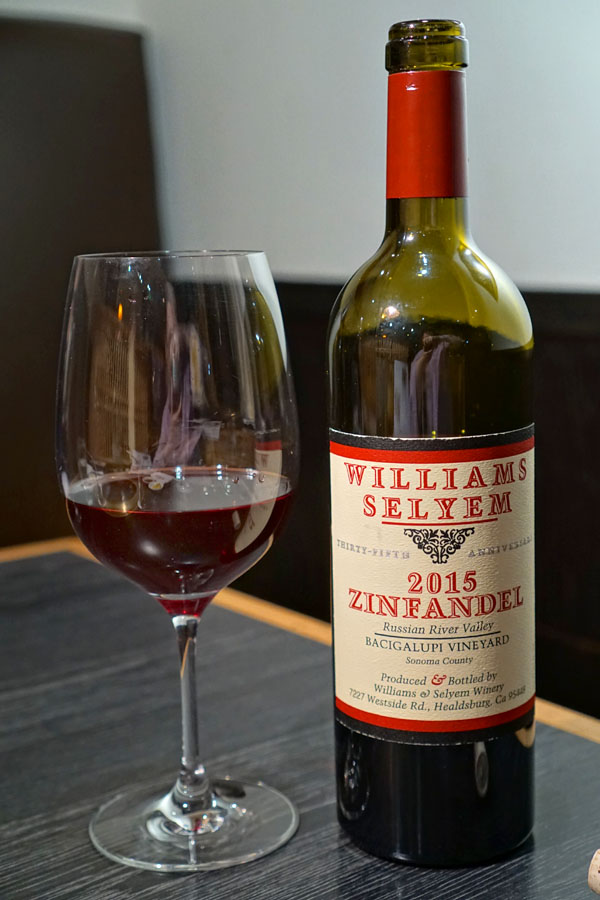 To drink, I brought along a bottle of the
2015 Williams Selyem Zinfandel Bacigalupi Vineyard
, from California's Russian River Valley. The wine smelled of fragrant flowers and dark berry, with an underpinning of heat and a "meatiness" peeking through. Taste-wise, I got berries and plum initially, leading to notes of chocolate and tobacco spice later on. A potent wine that certainly stood up to all the meat we were having.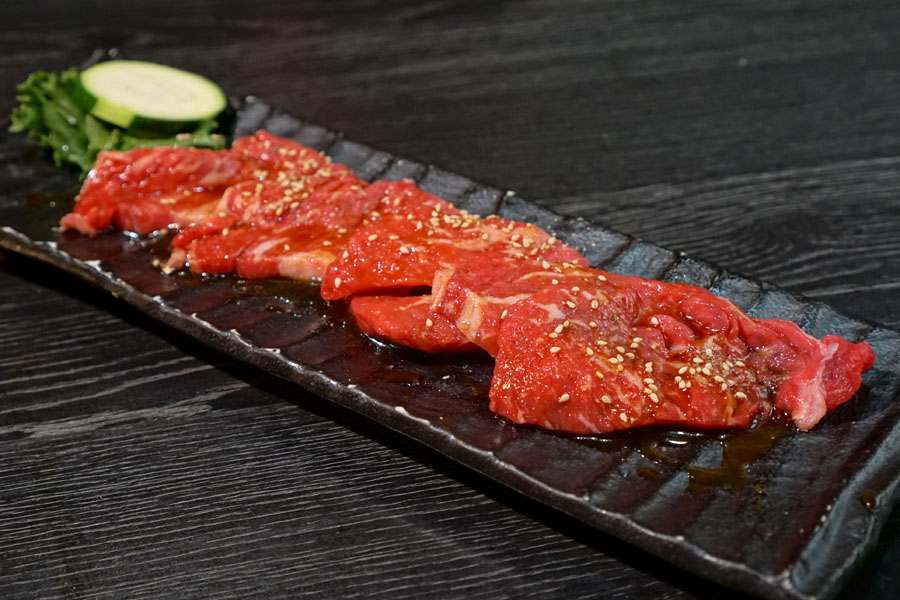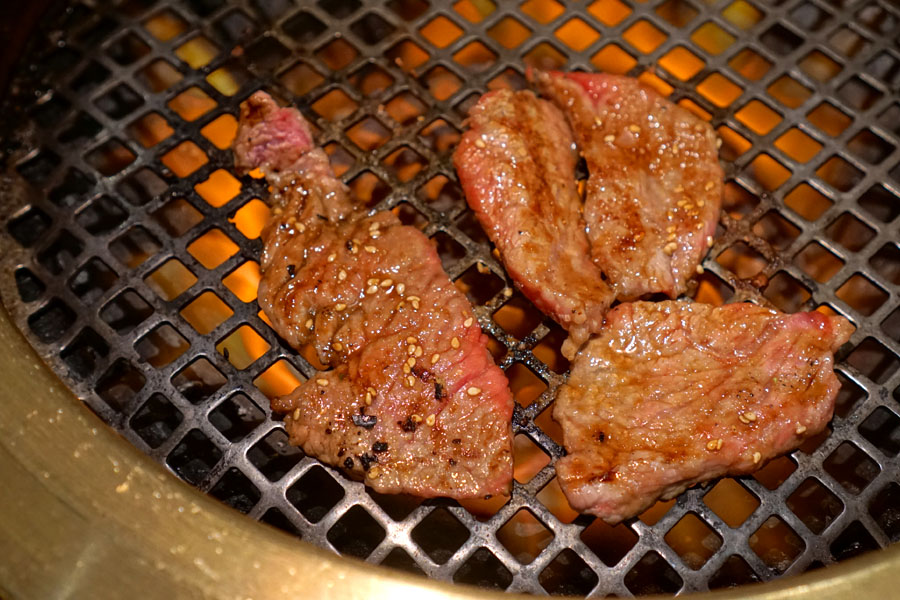 Prime Ribeye "Rosu" [$13.50]
Our first of two rib eye presentations ate juicy and tender, and definitely had a sweetness to it.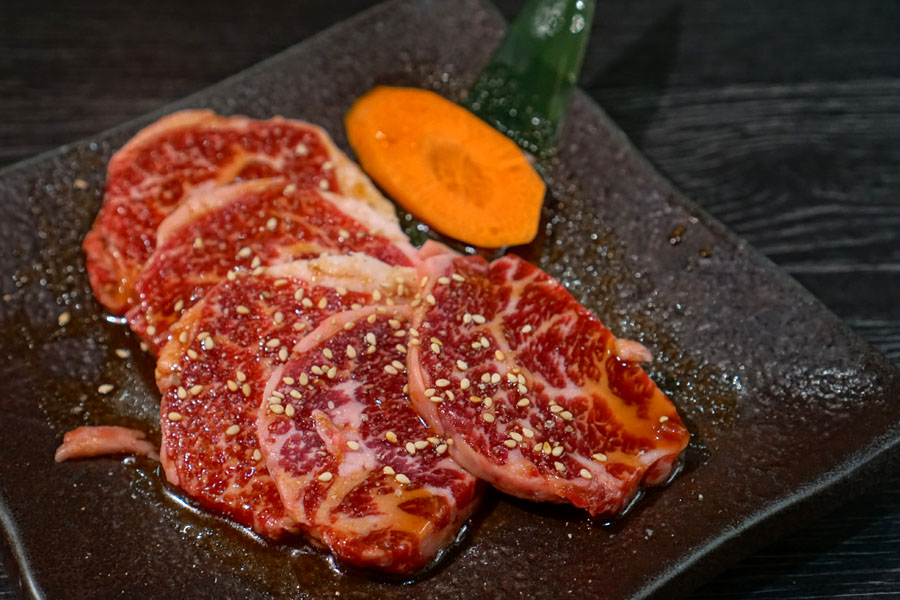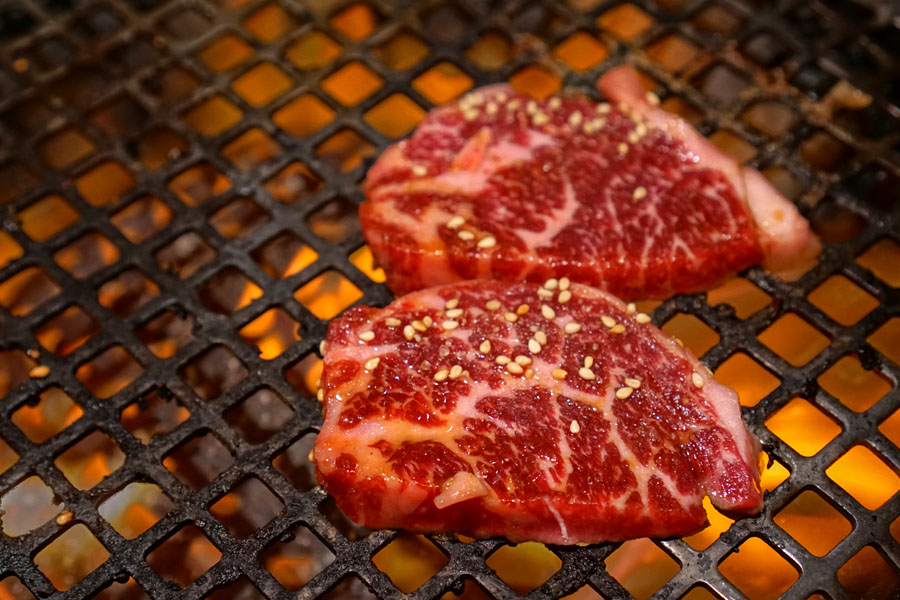 Kobe Rib Eye [$32.50]
The American wagyu version conveyed deeper, beefier, fattier flavors, and was more on the savory side.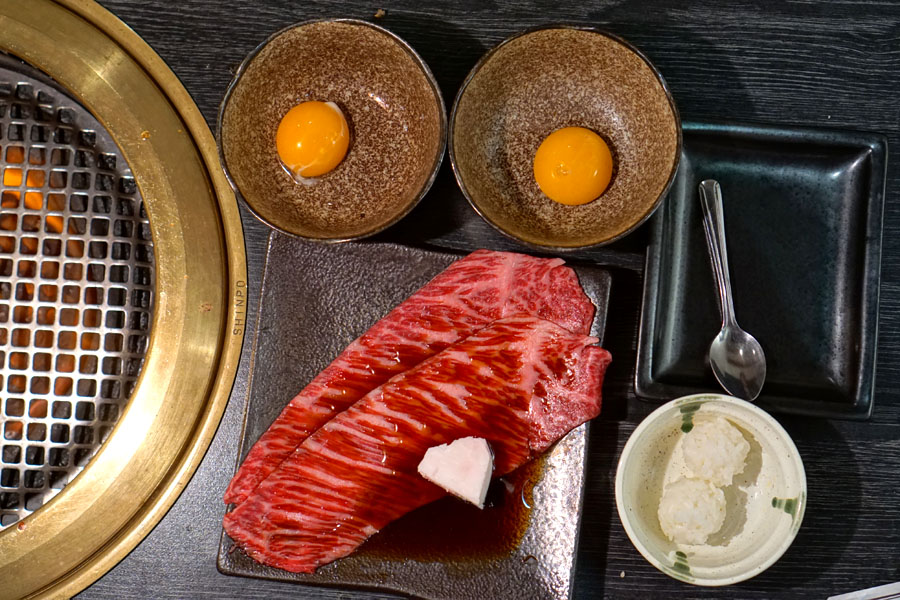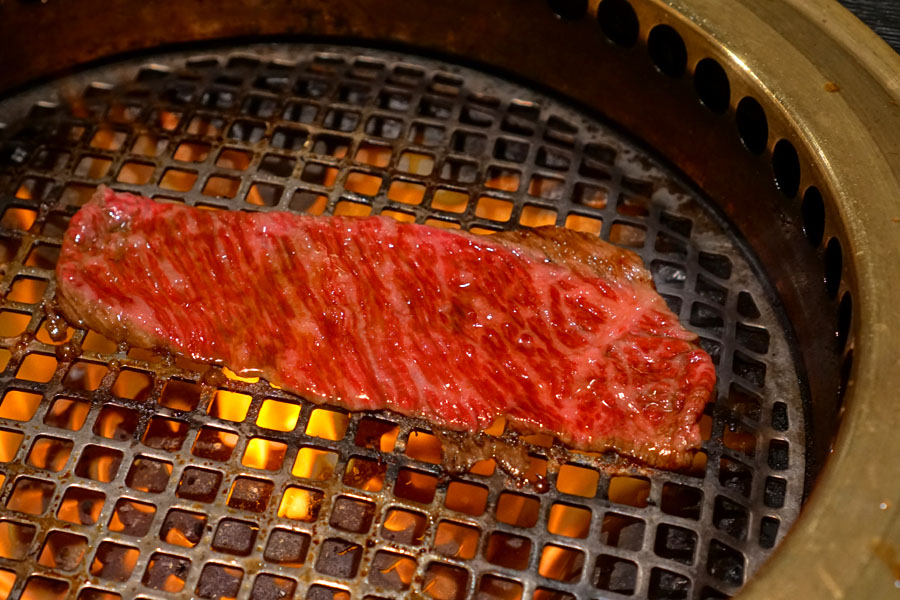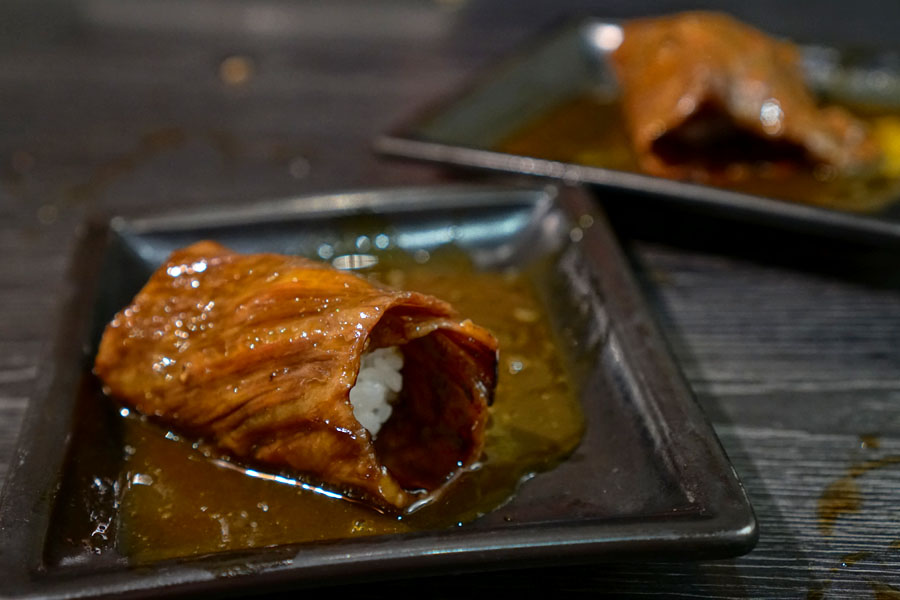 Selected Special Wagyu Chuck Flap [$15.00]
The chuck flap was the only item that was cooked for us by our server, I'm guessing because it requires a bit more finesse. Interestingly, after being seared, the meat was mixed with egg yolk, then wrapped around a rice ball. The end result was quite tasty, with a mixture of sweet, beefy, fatty flavors evened out by the rice.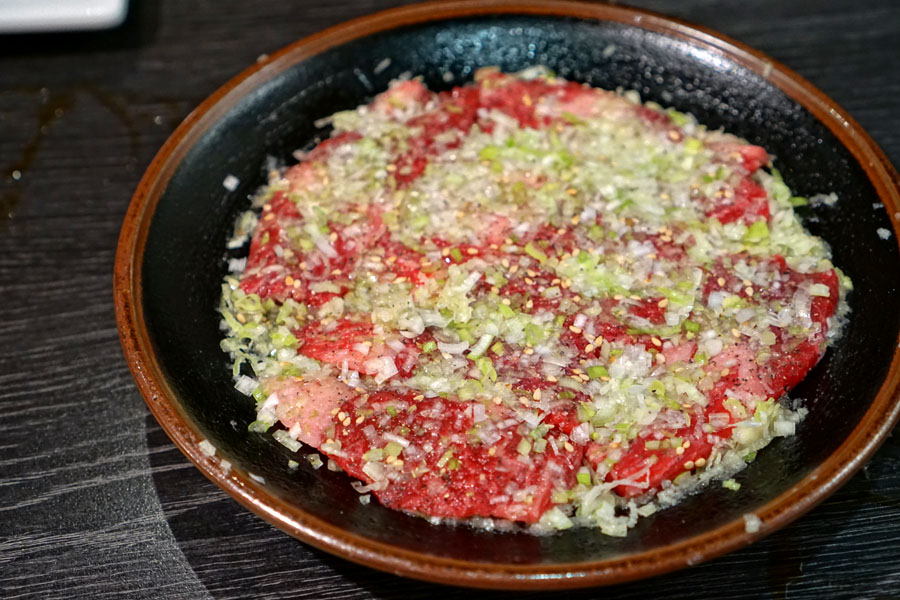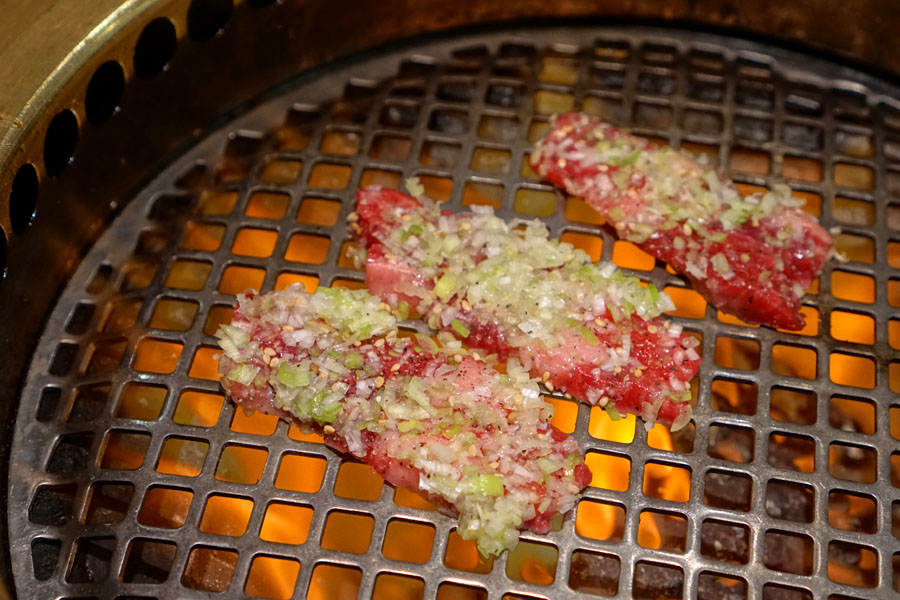 Prime Short Rib "Kalbi Shio" [$14.50]
Short rib arrived properly tender, and went great with the back-and-forth between onion and salt.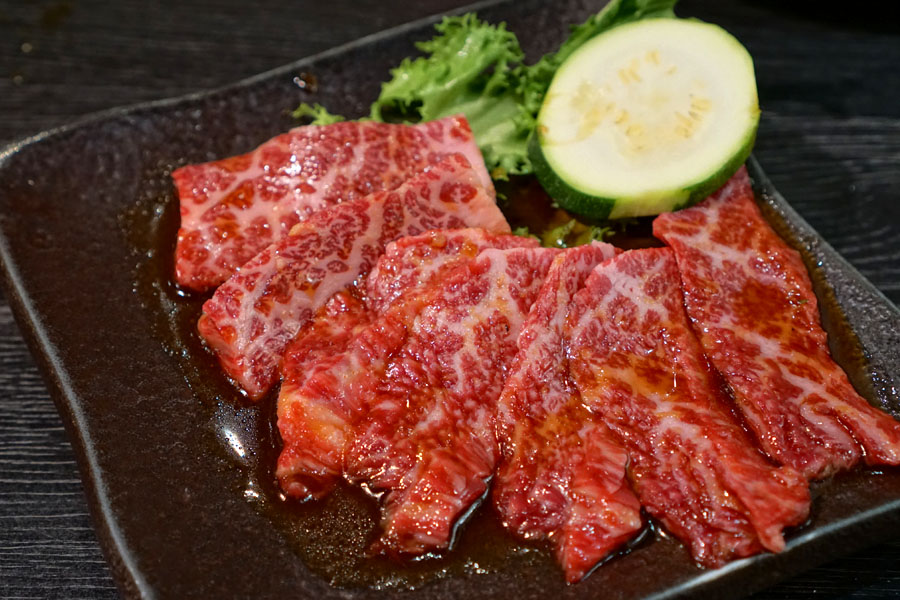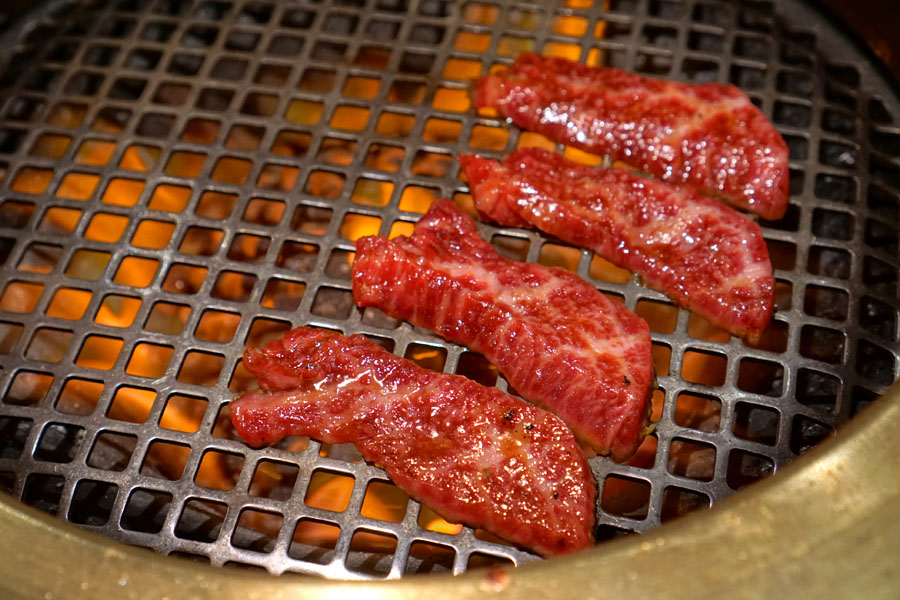 Kobe Short Rib [$24.50]
The American wagyu version of
karubi
, meanwhile, was even more supple, but had a substantially sweeter flavor profile.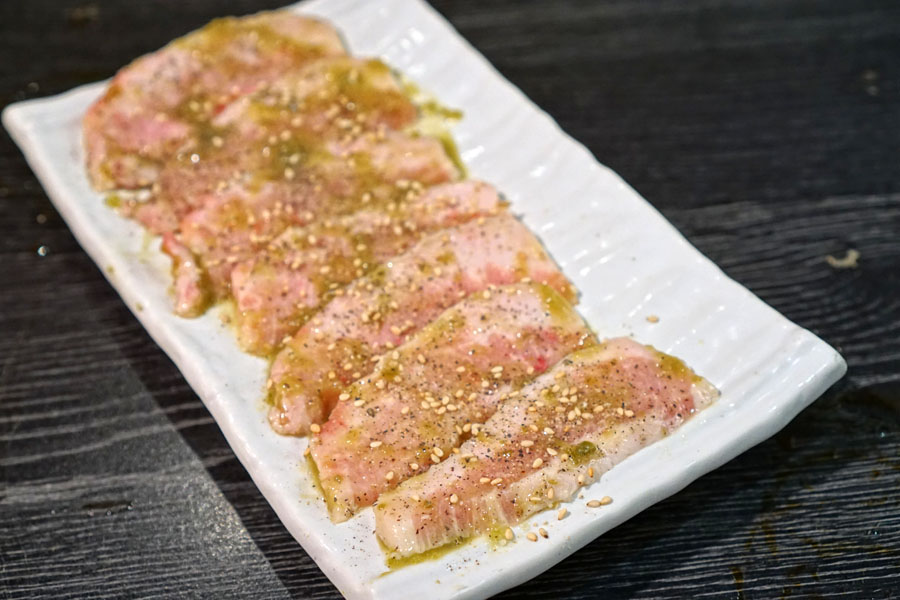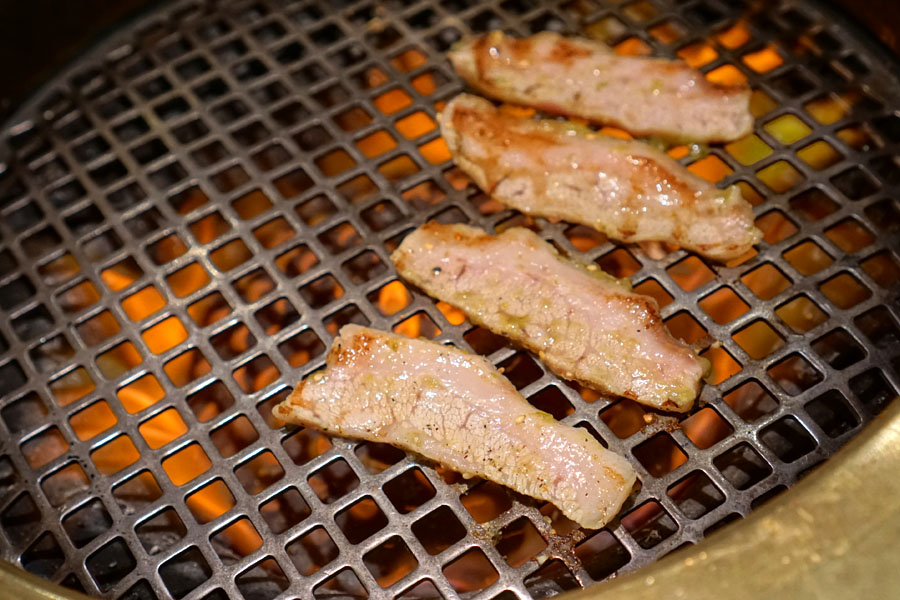 Pork Cheek - Yuzu [$9.50]
Our sole pork item tonight was the
tontoro
, which had a delightfully gratifying chew to it. In terms of taste, I got lots of citrus and a touch of spice that worked well as a foil to the sheer porkiness of the cut.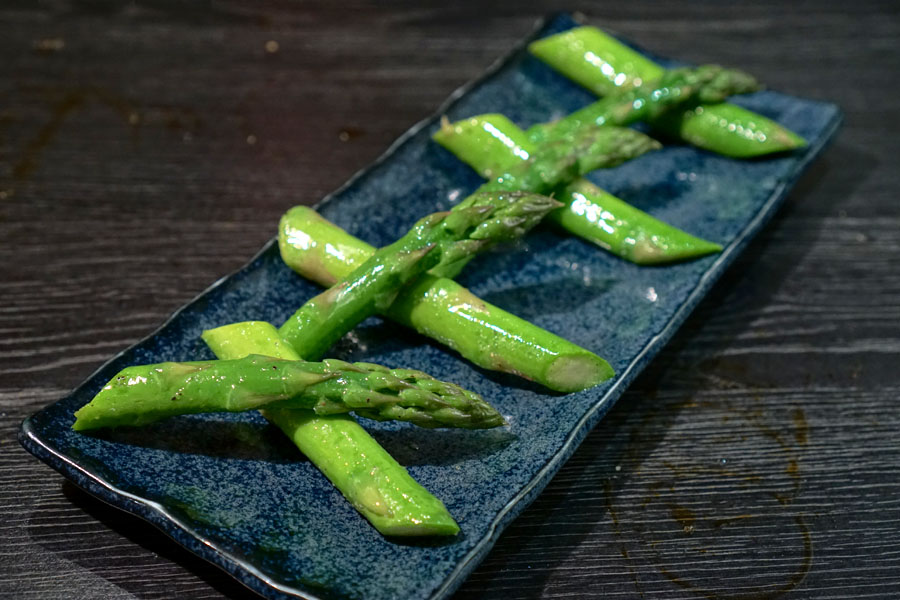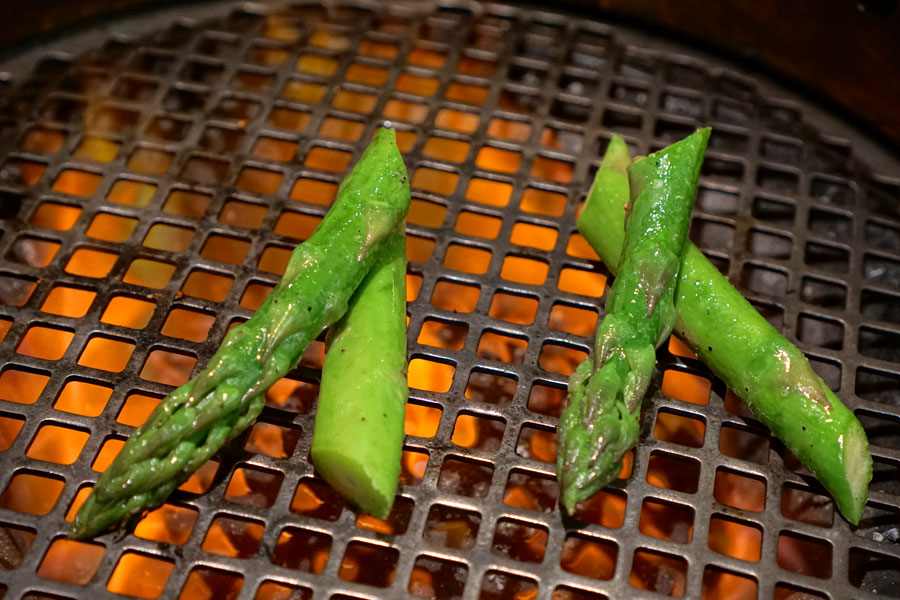 Garlic Asparagus [$5.50]
Crunchy stalks of asparagus worked almost as a palate cleanser due to the bittersweet flavors at play. I have to say that I didn't get much of the advertised garlic, though.
Assorted Mushroom [$7.00]
Last up was a mushroom medley, which cooked up sweet 'n' woodsy.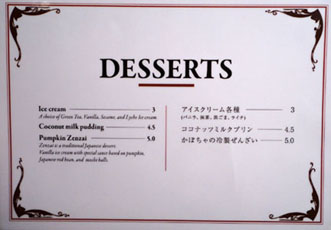 There aren't too many options for dessert, unsurprisingly. Click for a larger version.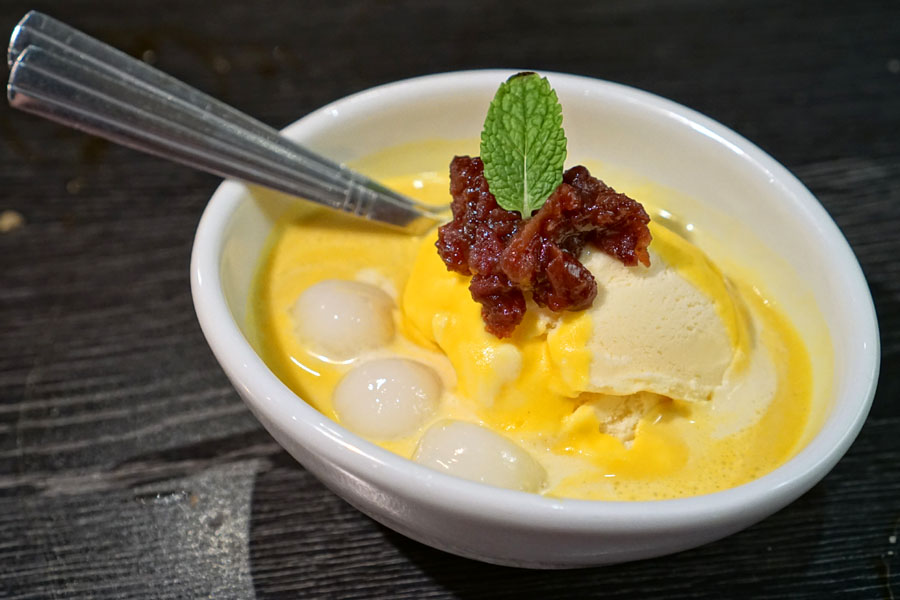 Pumpkin Zenzai [$5.00]
| Zenzai is a traditional Japanese dessert. Vanilla ice cream with special sauce based on pumpkin, Japanese red bean, and mochi balls.
Dessert worked it out. I really appreciated the sort of restrained sweetness of the pumpkin here, and how that was augmented by the overt sugariness of
azuki
. Nice textural contrast from the mochi, too.
I'd been meaning to report on Manpuku for a couple years now, so I'm glad I was able to finally do so. I don't really have too much to complain about here, though I do wish the place offered real Japanese wagyu beef instead of just the American stuff. Overall, this is another solid yakiniku option for the South Bay.