Herbs & Rye (Las Vegas, NV)
Herbs and Rye Steakhouse & Classic Cocktails
3713 W Sahara Ave, Las Vegas, NV 89102
702.982.8036
www.herbsandrye.com
Sat 08/24/2019, 10:30p-12:45a

I recently found myself in Vegas, and my first stop after settling in at my hotel was the Westside's oft-touted Herbs & Rye. The restaurant-bar opened on December 15th, 2009, and is the brainchild of owner-slash-barman Nectaly Mendoza, who actually started his bar career at Todd English's recently-shuttered Olives at Bellagio. The early days of H&R were rough, with Mendoza even having to sell his car in order to pay his staff. However, the spot eventually began making a name for itself, and over the years, has racked up numerous awards and accolades, for example taking home wins for "Best American Bar Team" and "Best American High-Volume Cocktail Bar" at the 13th Annual Spirited Awards during this year's Tales of the Cocktail.
Meanwhile, helming the kitchen here is Executive Chef Mariano Ochoa, a Vegas local who actually started out as a dishwasher at Herbs & Rye two weeks after the place opened. After being promoted to kitchen manager and learning how to cook, he was made EC in 2011. He's also running the show at Cleaver - Butchered Meats, Seafood & Cocktails, Mendoza's new joint on the Eastside that replaces the old Toscano. That restaurant opened on September 9th last year, and is more of a classic steakhouse, though there's still a definite emphasis on mixology.

Inside, things are dark and moody, which is just what you'd want from a place like this. Pictured above is the bar area, but there's also a proper dining room.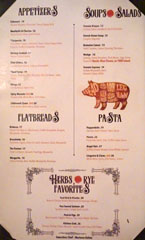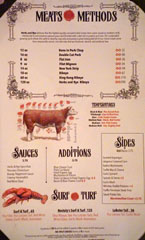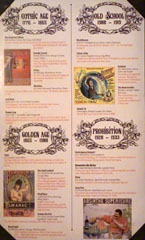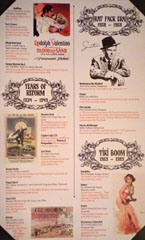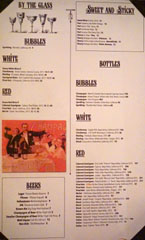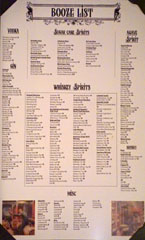 The menu here is clearly centered on the steaks, but of course these are joined by appropriate sides, starters, and other sundry dishes, many with tinges of Italy. An even bigger draw, however, is the cocktail list, comprising a large array of classic libations from various eras. There's also a selection of wines and beers, if you must. Click for larger versions.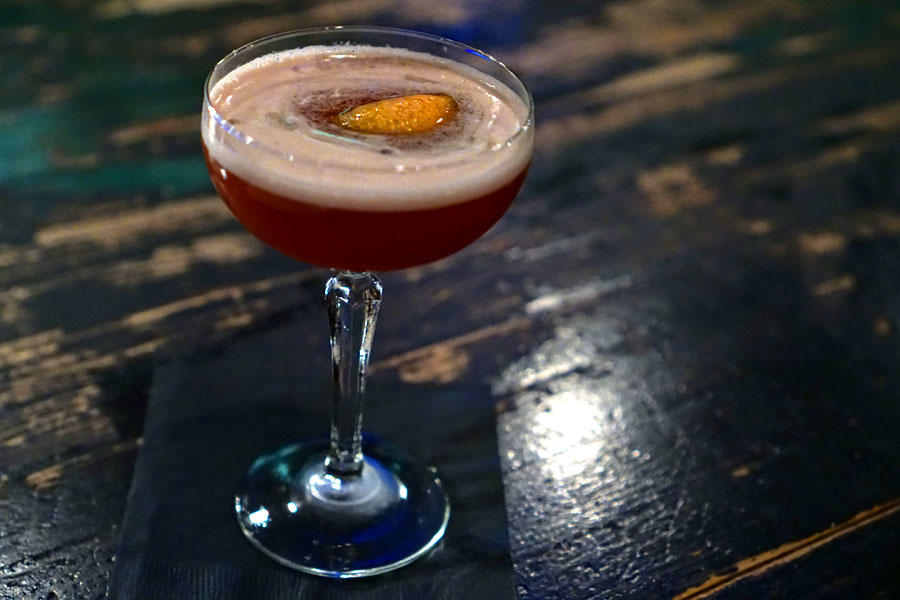 Blood And Sand [$12.00]
| Scotch, Luxardo Cherry, Sweet Vermouth, Orange
I began with a cocktail named after a bullfighting film of the same name, starring Rudolph Valentino. It smelled of super refreshing citrus with a tinge of sweet spice and smoke--very nice. Taste-wise, the main thrust of the drink was subdued berry fruit commixed with citrus, with the bitter, boozy nature of whisky peeking through on the mid-palate. A good start to the evening.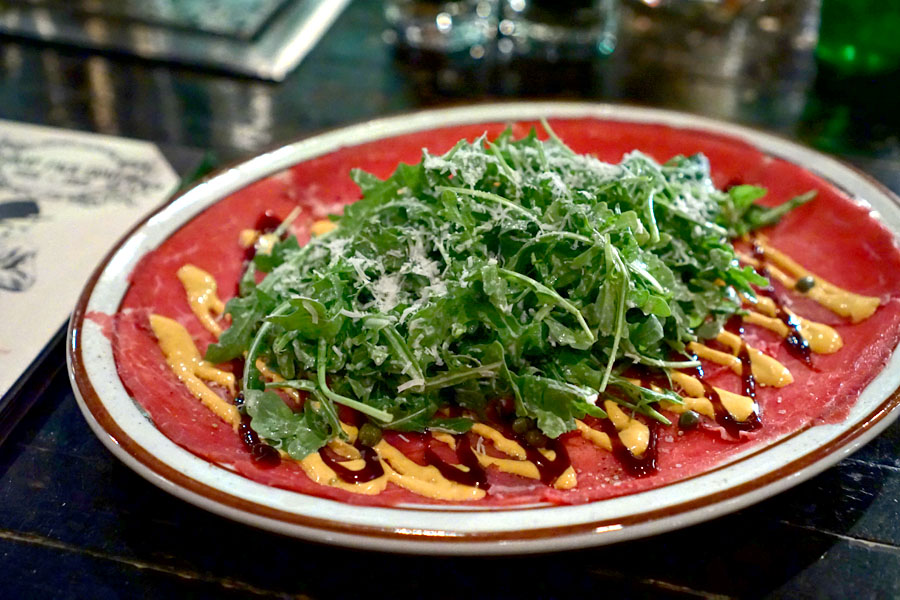 Carpaccio [$18.00]
| Sliced Beef, Capers, Balsamic Glaze, Cherry Pepper Aioli, Arugula, Truffle Vinaigrette, Parmesan
Appetizer duties were handled by this lovely rendition of a classic beef carpaccio. The meat ate soft and peppery, and meshed superbly with the tangy aioli and zestiness of arugula. The truffle vin, meanwhile, imparted an overarching funk to the dish, and I appreciated the additional heft and salt of the Parm, too.
Vieux Carr'e [$12.00]
| Rye, Cognac, Benedictine, Sweet Vermouth, Angostura Bitters, Peychauds Bitters
Next was one of the most famous cocktails to ever come out of New Orleans. The nose blended citrus and dark fruit with the unmistakable punch of the bitters. On the palate: more bitters and more fruity vermouth led to nuts and chocolate on the back end, along with a trace of herby spice. Overall, one of the best (the best?) versions of the drink I've had.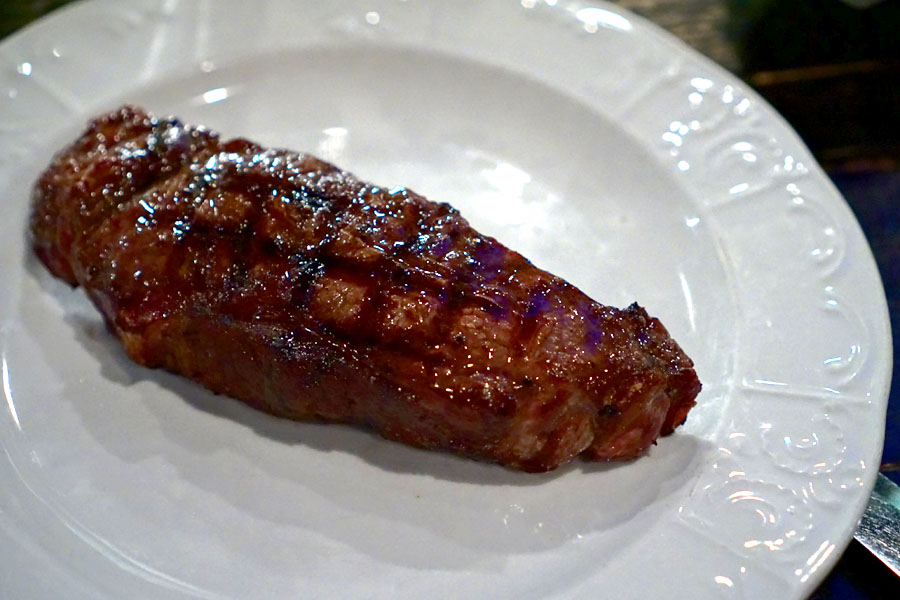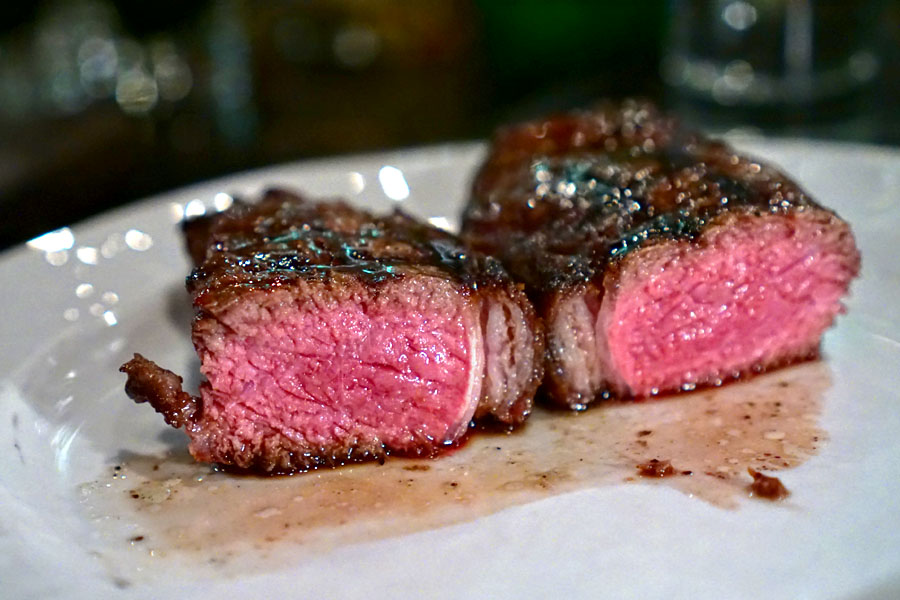 14 oz New York Strip [$44.00]
In addition to the drinks, the restaurant is also known for its steaks, so naturally I had to give one a shot. What I got was very tasty, and actually managed to exceed expectations. I found the meat properly juicy, with a good chew to it and copious amounts of sear and smoke, which I really appreciated. Seasoning was straightforward and effective, really allowing the inherent deliciousness of the steak to shine.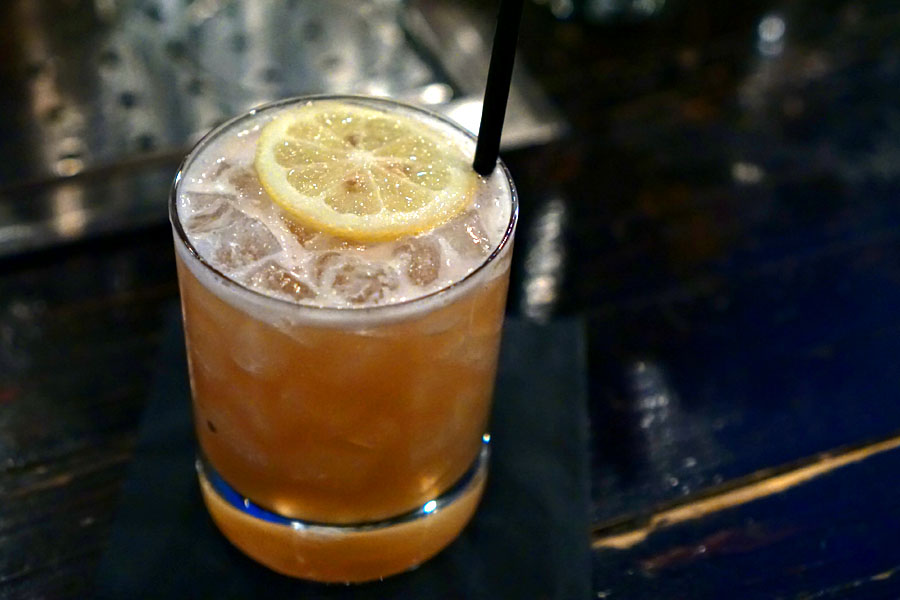 Blackthorne [$13.00]
| Sloe Gin, Pineapple Syrup, Lemon, Green Chartreuse
Next was a cocktail featuring sloe gin, which I really don't see much these days. The drink smelled rather nice, with notes of sweet, creamy spice all over the place. In terms of taste, there was pineapple right up front, transitioning to nuances of herb and bitterness, along with a touch of citrus bringing up the rear.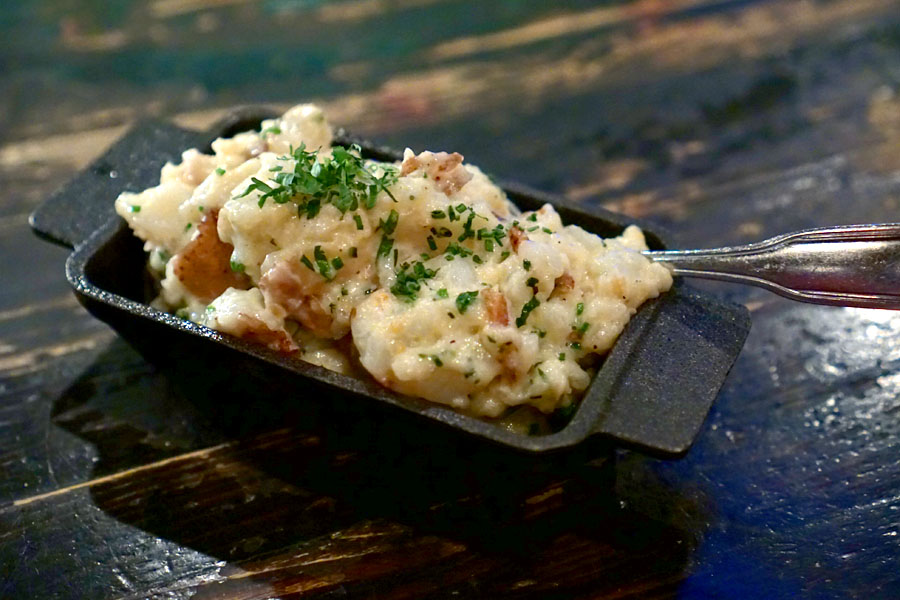 Whiskey Shallot Potatoes [+$3.00]
The steaks do come with your choice of side, hence this. The potatoes were excellent, perhaps the best potato dish I've had all year in fact. I actually didn't get much of the advertised whiskey, but that was alright given how utterly good the garlickiness of the shallots was. The dish was perfect texturally as well, and I liked the bits of herb on top, too. This is the side to get.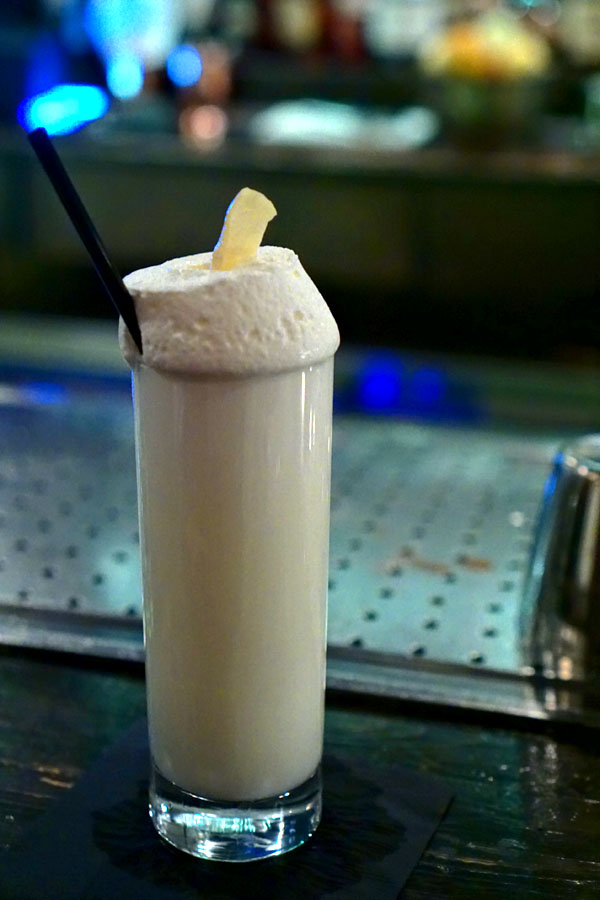 Ramos Gin Fizz [$14.00]
| Gin, Citrus, Orange Flower Water, Egg White, Cream, Soda
Last up was one of the most pain-in-the-ass cocktails to make, but it was a fairly slow night, so I didn't feel that I was burdening my bartender by ordering it. In any case, it was one of the strongest renditions I've tasted. Think soft and smooth on the palate, with a superb balance between citrus and the inherently creamy nature of the drink.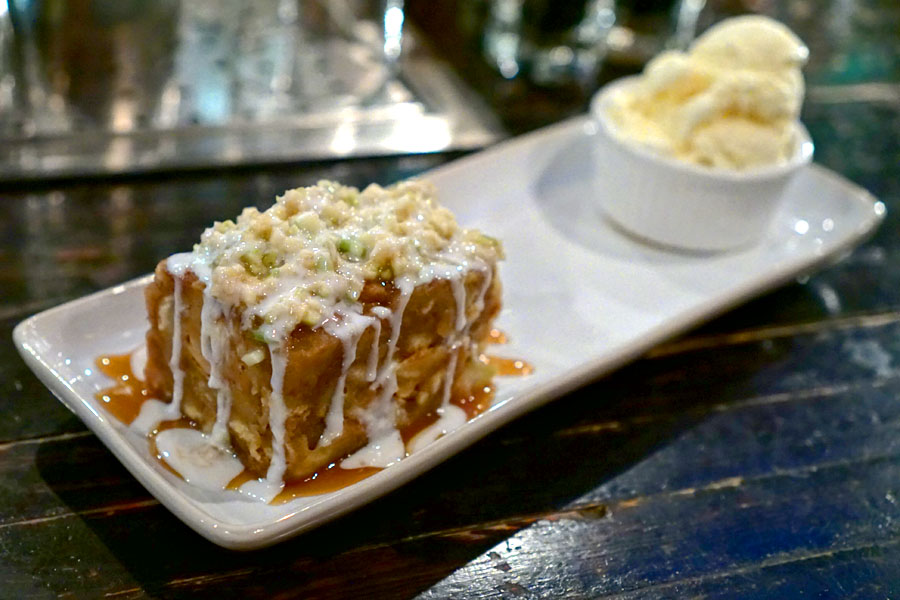 Bread Pudding [$9.50]
Dessert was an apple bread pudding. I found it a fairly traditional version, coming out rich and hefty, with a nice contribution from the caramelized apples. And of course, you gotta have the contrast from the ice cream.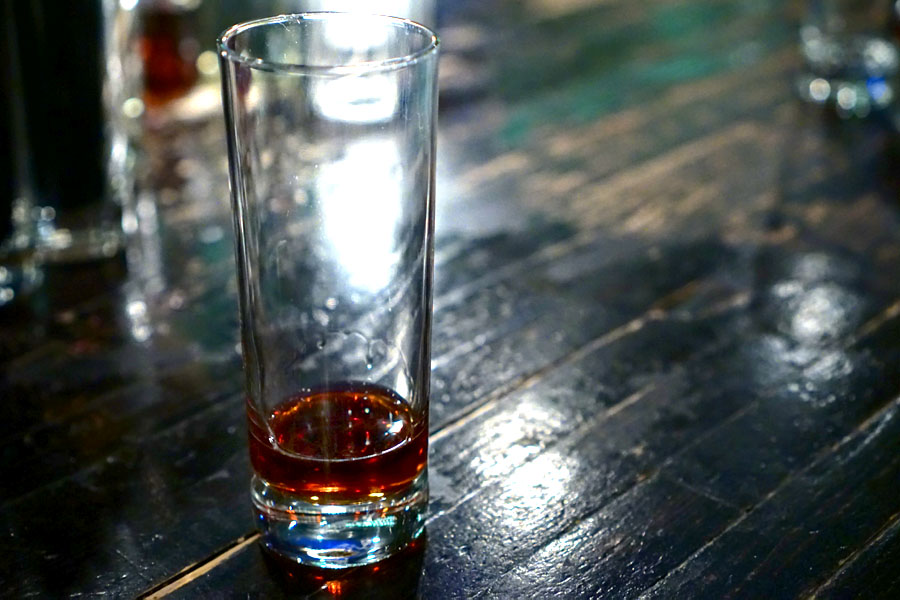 To close: a complimentary serving of Fernet Branca.
It'd been a pretty long while since I'd been in Vegas, and Herbs & Rye served as a great welcome back. I wish I'd been able to try more cocktails, but the four I did sample were pretty much spot on and undoubtedly well-made. The food was also quite good, while I couldn't find fault with the service, either, which was friendly yet uncompromisingly efficient. I can totally see why H&R is a favorite for locals and industry folks alike.