Sopressata at Black Hogg (Los Angeles, CA)
Sopressata at Black Hogg
2852 W Sunset Blvd, Silver Lake, CA 90026
323.953.2820
www.sopressatala.com
Sat 10/04/2014, 02:35p-04:10p
By this point, I think most of us are aware of the cooking that Eric Park's putting out at
Black Hogg
in Silver Lake. What you may not know is that he used to own and operate the Togo's over by USC for nearly a decade, so the man knows his way around meat 'tween bread. This facility was clearly demonstrated to us over at
Hero Shop
in Downtown, and so I was curious to try out Sopressata (note the singular "p"), a lunch-only Italian sandwich joint run out of the original restaurant that launched last August.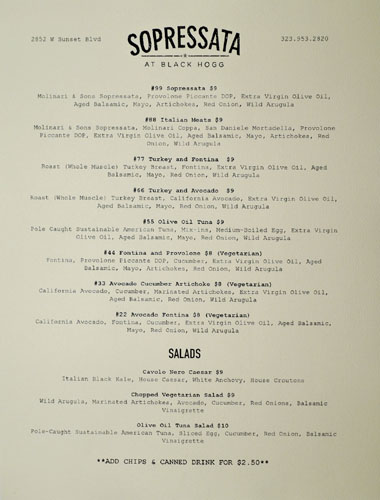 Sopressata's menu is straightforward: eight sandwiches and three salads (which were added just recently). To drink: soft drinks as well as the restaurant's usual selection of beer and wine. Click for a larger version.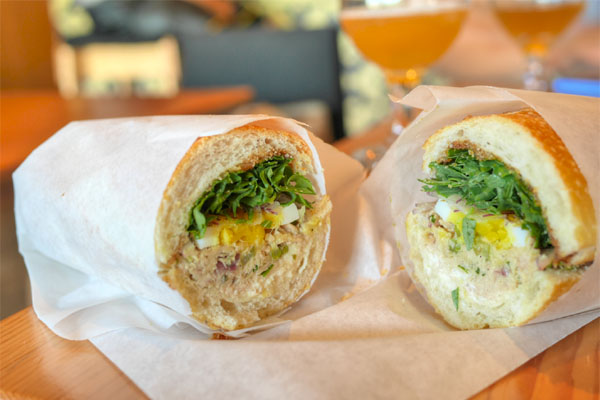 #55 Olive Oil Tuna [$9.00]
| Pole Caught Sustainable American Tuna, Mix-ins, Medium-Boiled Egg, Extra Virgin Olive Oil, Aged Balsamic, Mayo, Red Onion, Wild Arugula
We began with the tuna sandwich, which was just deemed the best in the City by
LA Weekly
. That honor was well deserved, as it was certainly the best I'd had. The tangy mix-ins here really did a great job complementing the heft of the fish, and I was a fan of the eggs on top too, which added a palpable sort of lushness to the sandwich. Combine that with the sweet balsamic, astringent onions, and zesty arugula, and you've got a winning combination indeed.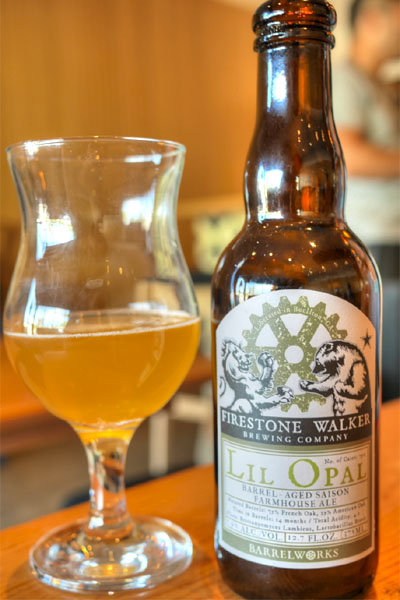 I brought a few small bottles of beer to go with the sandwiches, and got things started with the
2014 Firestone Walter Lil' Opal
. A Barrelworks-only release, this was a saison aged for 14 months with
Brettanomyces
and
Lactobacillus
in 75% French oak and 25% American oak. It was a refreshing beer, definitely tart and sour to start, finishing crisp and dry, with loads of lemon and layers of farmhouse funkiness and yeast.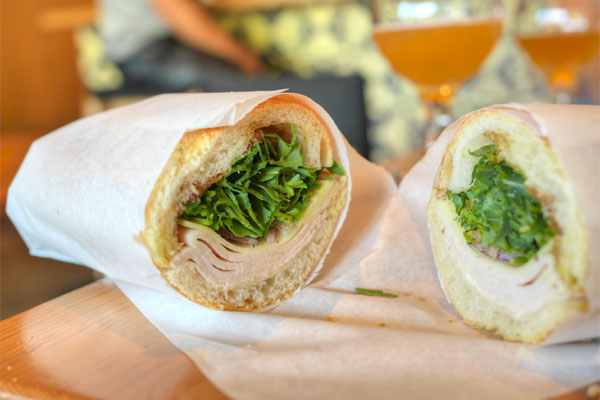 #77 Turkey and Fontina [$9.00]
| Roast (Whole Muscle) Turkey Breast, Fontina, Extra Virgin Olive Oil, Aged Balsamic, Mayo, Red Onion, Wild Arugula
The typically prosaic turkey sandwich was given new life by the addition of fontina, which melded beautifully with the bird, giving it a great bit of salty, earthy heft. The sweetness of the balsamic and bitter arugula were key too, serving as great finishing touches to the sammie.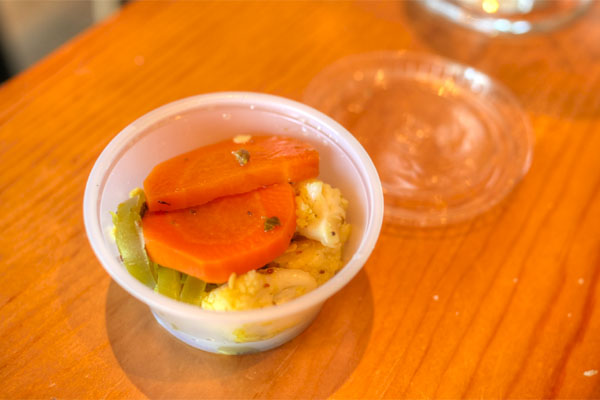 Some housemade pickles to pair with the sandwiches.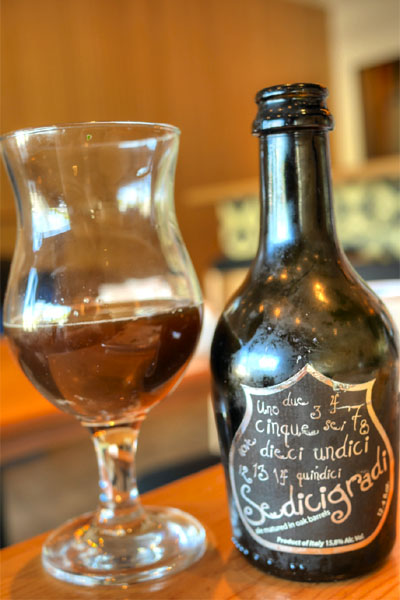 To go along with the Italian theme of the place, my next pick was the
Birra Del Borgo Sedici Gradi
, a one-year oak-aged barley wine from Italy, fermented with Champagne yeast. It was much heavier compared to the Lil' Opal of course, with notes of dark fruit, caramel, and oak tinged by nutty, vinous, oxidative nuances, its whopping 16% ABV well hidden.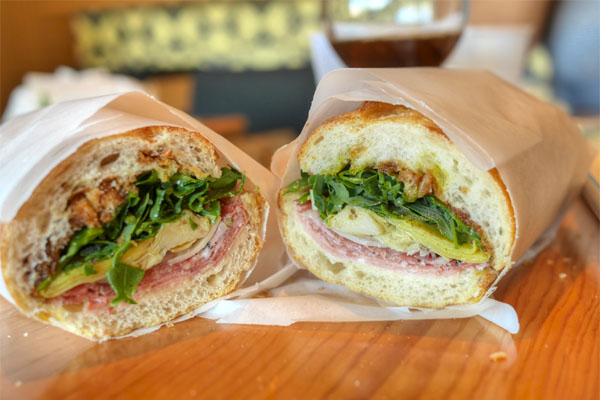 #88 Italian Meats [$9.00]
| Molinari & Sons Sopressata, Molinari Coppa, San Daniele Mortadella, Provolone Piccante DOP, Extra Virgin Olive Oil, Aged Balsamic, Mayo, Artichokes, Red Onion, Wild Arugula
We had to try the cold cut threesome of course, and it delivered, showcasing the multifaceted, meaty goodness of the soppressata/coppa/mortadella combo, countered by the sharp kick of the cheese. I really appreciated the artichoke here too, which worked wonders in evening out the sandwich, and the interplay between the balsamic and onion was on point as well.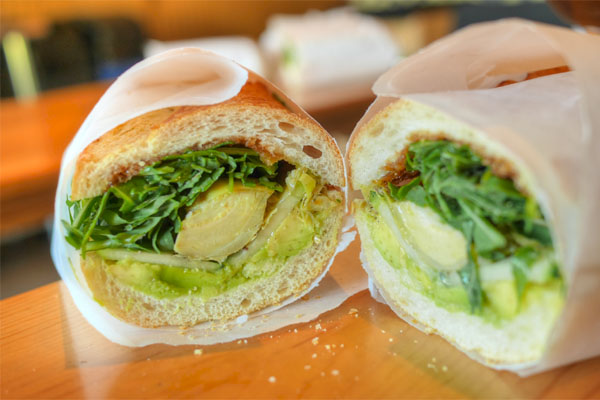 #33 Avocado Cucumber Artichoke [$8.00]
| California Avocado, Cucumber, Marinated Artichokes, Extra Virgin Olive Oil, Aged Balsamic, Red Onion, Wild Arugula
This next sandwich was actually vegan, but despite that, I was not unsatisfied eating it. The duet of avocado and artichokes was surprisingly substantial, and the whole thing had a delectable, almost pesto-like brightness that really worked.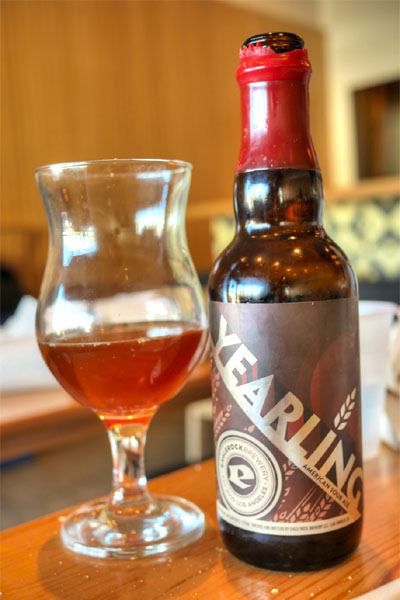 Going back to something sour, I had here the
2013 Eagle Rock Brewery Yearling
, a Flanders red style ale aged in wine barrels for a year. I found it rather to my liking, with its oaky, wine-like qualities pairing well with the tart, vinegared, fruity, malty base of the beer.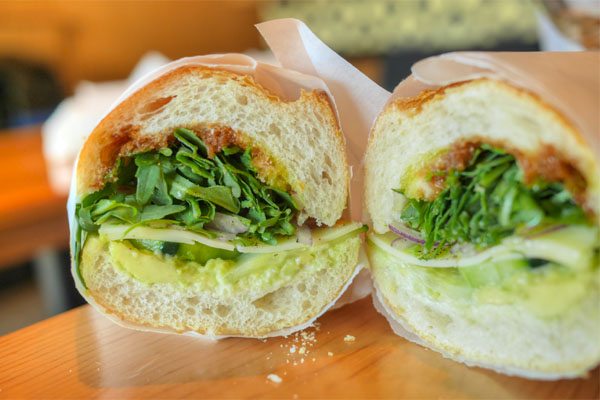 #22 Avocado Fontina [$8.00]
| California Avocado, Fontina, Cucumber, Extra Virgin Olive Oil, Aged Balsamic, Mayo, Red Onion, Wild Arugula
Last up was the Chef's favorite sandwich, which happened to be vegetarian. The avocado was great here as well, and once again, the richness of the fontina was perfectly incorporated, making for a satisfying sort of flavor profile that was nicely set off by the zippy arugula.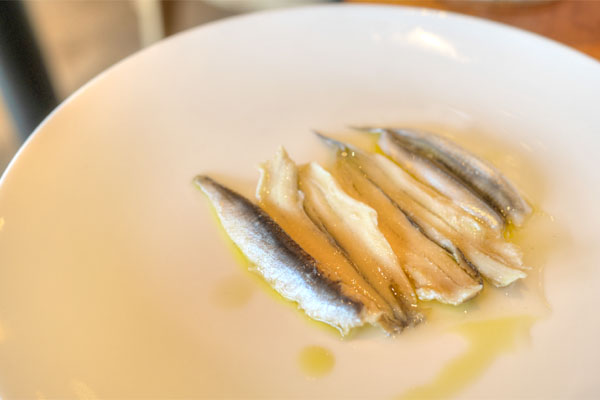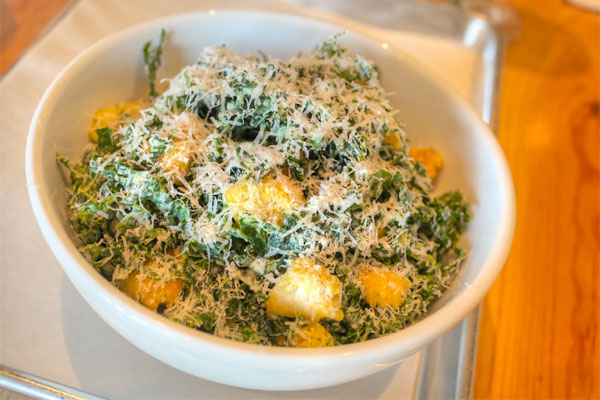 Cavolo Nero Caesar [$9.00]
| Italian Black Kale, House Caesar, White Anchovy, House Croutons
We also tried one of Sopressata's newly-instituted salads, a take on the traditional Caesar. Tuscan kale was well played here, its rich, bitter taste deftly matched with the cheesy, fishy notes in the dish. Loved the croutons here as well, which added both crunch and lightness to the salad.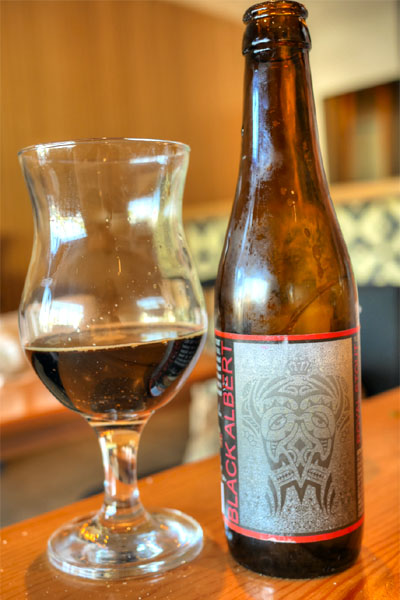 My last bottle was the
2013 De Struise Black Albert
, a Belgian imperial stout. It was an appropriately heady beer, all malty and roasty with the coffee-chocolate qualities that you'd want balanced by a nice touch of bitterness.
Smooth
.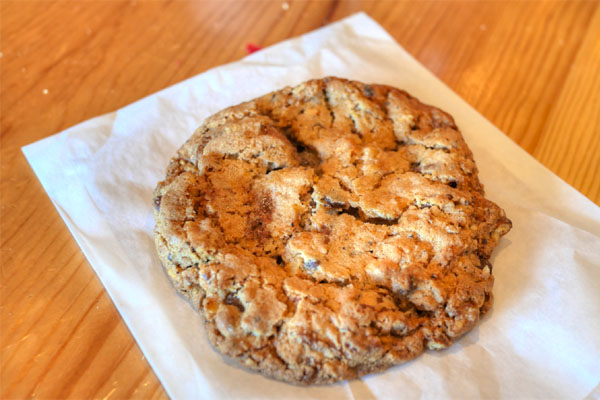 Dessert comprised a housemade Chocolate Chip & Cap'n Crunch Cookie, a fun treat that showed off a pleasant surprise from the cereal.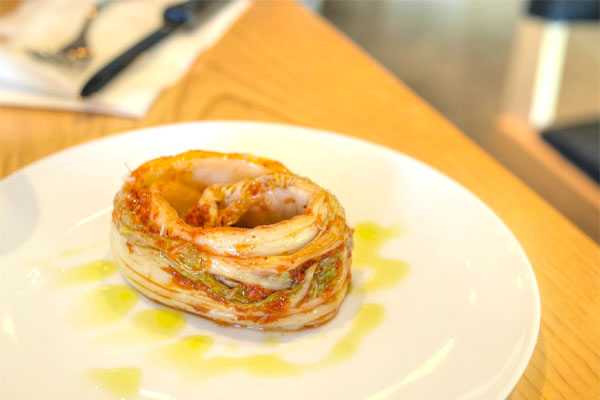 Finally, we requested a taste of Park's kimchi (used on the dinner menu), which was legit in all its spicy, ferment-y glory. I'm told that he might consider doing non-traditional kimchis in the future (e.g. with Brussels sprouts).
Sopressata's doing it right, turning out some of the best sandwiches I've had in a long while. The various fillings were well suited to the task, and the bread, the super-crusty yet soft variety used at
Hero Shop
too I believe, really bookmarked the ingredients perfectly. It's a fairly easily repeatable concept, so I'm curious if Park will end up opening more outlets in the future given how well this place has been received. Personally though, I'd like to see the Chef tackle other forms of bread-
something
-bread--the Cubano, the po' boy, the patty melt, and specifically the torta--so we'll see.