Taqueria Los Anaya (Los Angeles, CA)
Taqueria Los Anaya
4651 W Adams Blvd, Los Angeles, CA 90016
323.731.4070
www.taquerialosanaya.com
Sat 06/20/2015, 07:55p-09:45p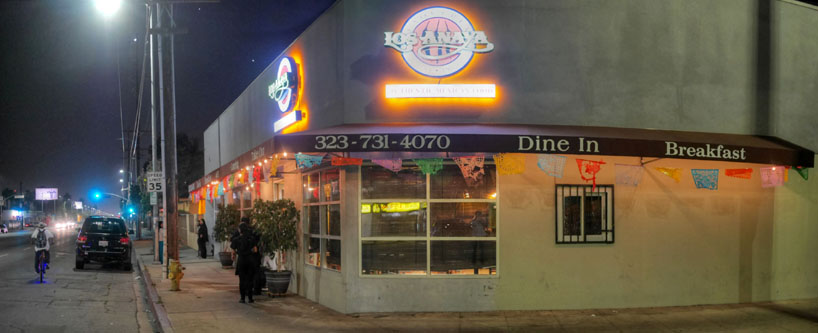 Following that
Beersnobbin tasting
in Redondo, we were in search of some eats en route to Little Tokyo and landed at Los Anaya, situated in a sleepy section of West Adams. The restaurant opened in March 2012, and comes to us courtesy of the Anaya brothers: Jose Manuel, Gerardo, and Juan Carlos. The
hermanos
represent three of the seven children of Don Guadalupe Anaya, who opened the first family restaurant in Guadalajara back in 1983 (hence the "est 1983" in the logo).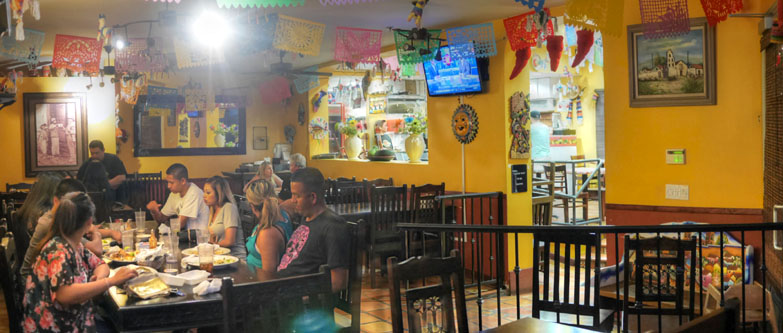 Inside, things are festive, and yellow. The restaurant is separated into a brighter front area and a slightly more formal dining room to the side. Note, also, that this is a table-service type of joint (a pleasant surprise to us).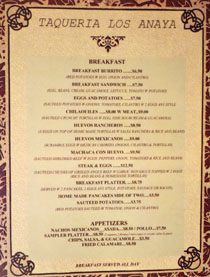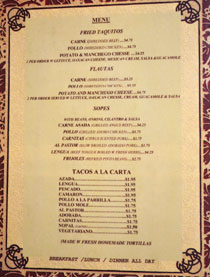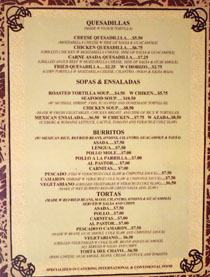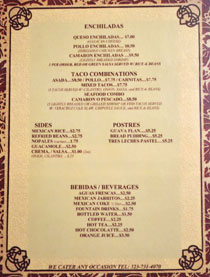 You'll find a large menu of all your Mexican standbys in various incarnations. Click for larger versions.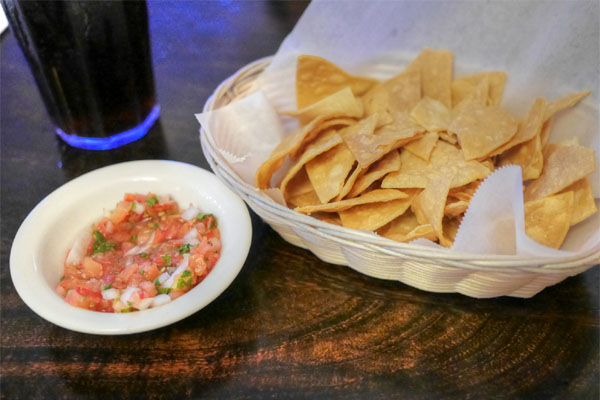 Chips were legit, wonderfully textured examples that paired swimmingly with the bright, slightly sweet salsa on the side.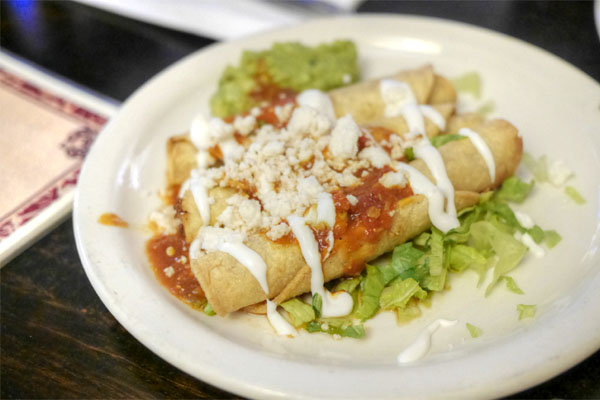 Taquitos de Potato & Manchego Cheese [$4.25]
| 3 Per Order with Lettuce, Oaxacan Cheese, Mexican Cream, Salsa & Guacamole
Grounded by a smooth filling of potato, taquitos arrived crispy and conveyed a subtle smokiness, the guacamole imparting a welcomed lushness to the dish.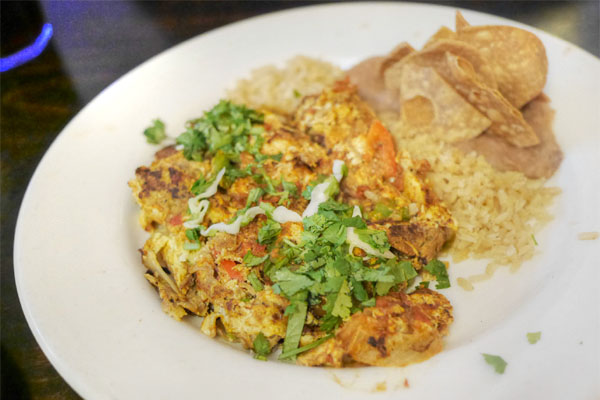 Machaca con Huevo [$9.50]
| Sauteed Shredded Beef with Eggs, Peppers, Onion, Tomatoes & Rice and Beans
Machaca was satisfyingly-textured, with some bite to it, and came well-seasoned and appropriately beefy, a perfect match to the eggs. Lovely underpinning of spice here, and I definitely appreciated the brightness provided by the onions and cilantro too. I do love me some breakfast-y food at night.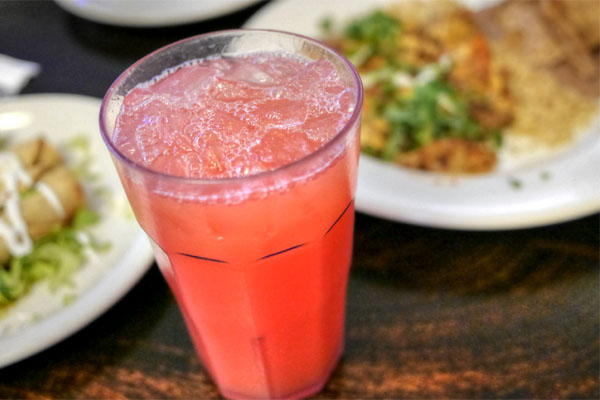 The
Agua Fresca de Sandia [$2.50]
was sweet and thick, doing a pretty good job conveying the summer-y essence of watermelon.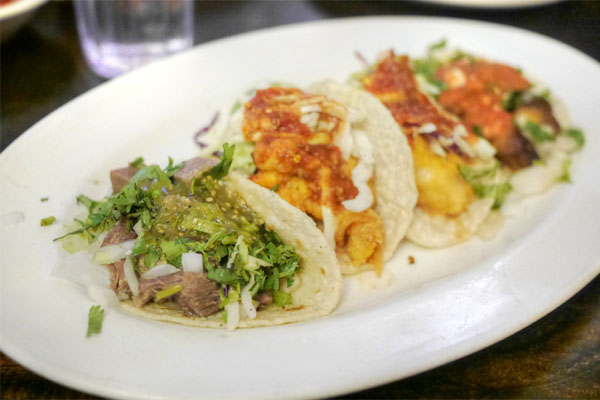 Our four-taco plate (each ordered à la carte).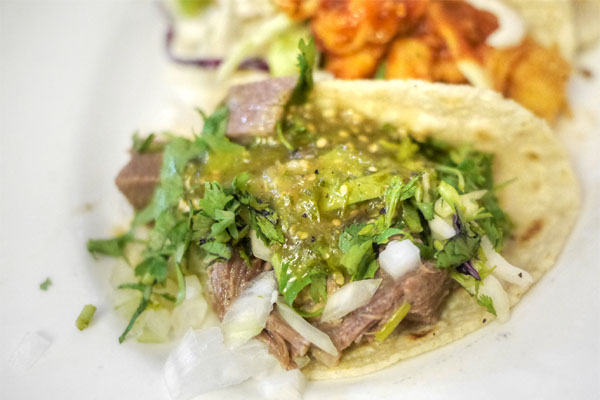 Taco de Lengua [$1.95]
Tongue arrived in oversized chunks. Meaty, tender, and mildly-spiced, they really called for the cilantro-onion and the acidic zip of that salsa verde.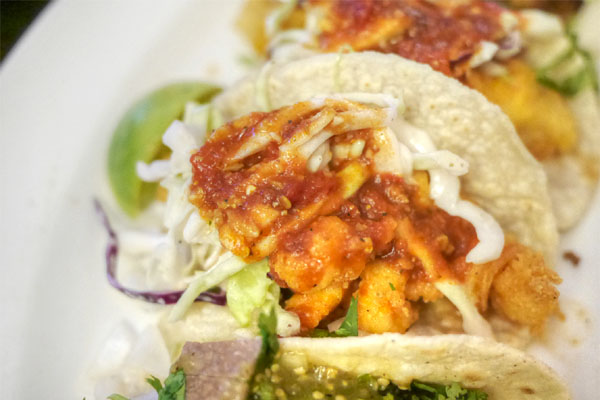 Taco de Camaron [$1.95]
Shrimp tacos conveyed a nice brine to 'em, the accompanying salsa giving up a well-placed bit of heat.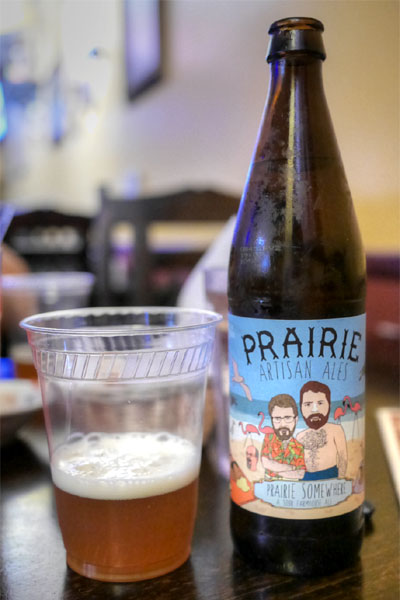 Normally, we'd be BYOB'ing all over the place here, but given that we'd just tasted no less than two dozen beers, all we could stand was a single bottle of
Prairie Somewhere
. A blend of farmhouse and sour ales with citrus added, this one displayed super juicy notes of sweet lychee, countered by a base of citric tartness.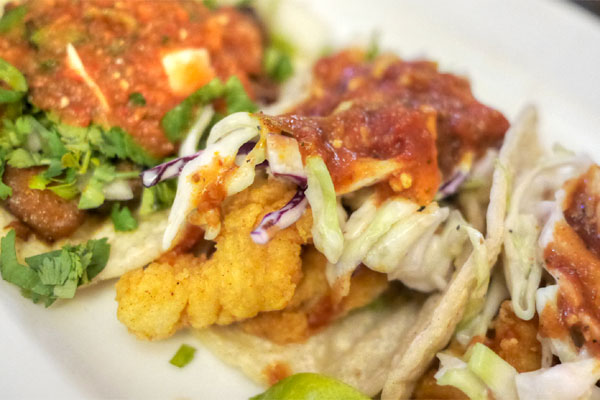 Taco de Pescado [$1.95]
The fish taco, meanwhile, was more restrained compared to the shrimp above, with a softer, more supple consistency and a nice crunch from the lettuce.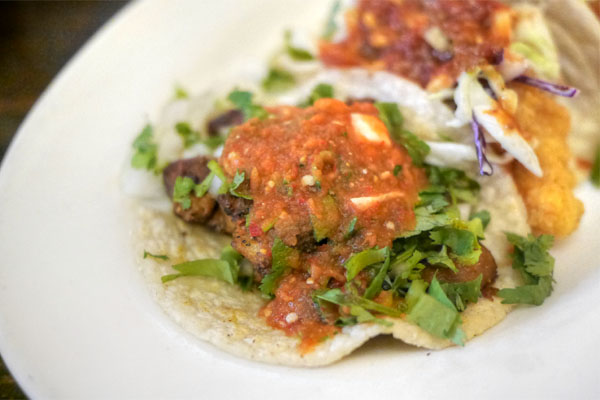 Taco de Pollo a la Parrilla [$1.75]
Chicken showed off a delightfully smoky depth that was evened out by the generous helping of cilantro piled up top.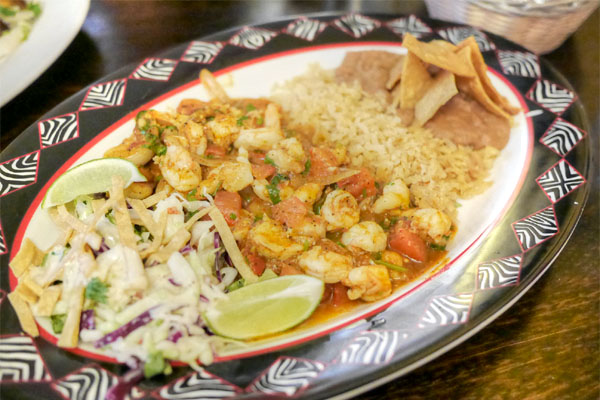 Camarones a la Diabla [$14.50]
| Shrimp Sauteed with Bell Pepper, Red Onions, Wine & Spicy Tomato Sauce; served with Mexican Salad, Rice, Beans and Home Made Tortillas
Shrimp were slightly overdone, but not distractingly so. Taste-wise, they were spot on though, imbued with a mouth-watering smoky spice that just made sense with the veggies in the sauté. The rice and beans--usually throwaway at places like this--were on point as well, and enjoyable even just by themselves. Great salad, too.
Los Anaya was sort of a random visit, but we rather liked our meal here. The food was better than you'd probably expect, and I appreciated the comfortable vibe and friendly service as well. Overall, the sort of place I could see myself coming back to time and time again if I lived in the area.