The Paan (Los Angeles, CA)
The Paan Korean BBQ
3732 W 6th St, Los Angeles, CA 90020
213.516.2705
Sat 03/26/2016, 07:30p-09:55p

One of the more unique KBBQ places to debut in the past year or so has got to be The Paan, which soft-opened last August. The conceit here revolves around the use of large flat-tops in lieu of the typical grills (the eponymous
pan
, which translates to "plate"), which allows for more surface area and thus a lot more simultaneous cookery.

The Paan resides in the
Ahgassi Gopchang
-adjacent spot that once held Arisu, Friends Forever, and Goat House. It hasn't changed much from the Arisu days actually, conveying a slightly more serious tone than a lot of other KBBQ joints in town.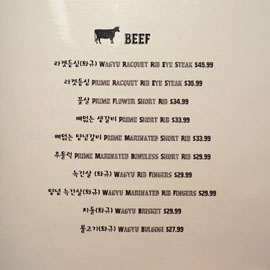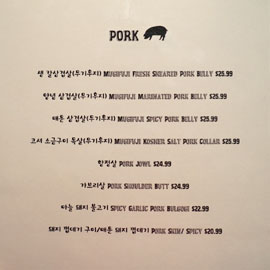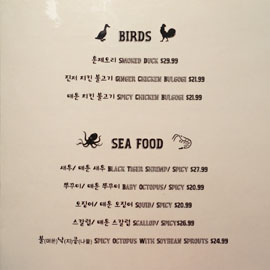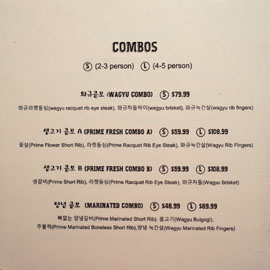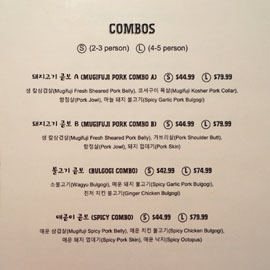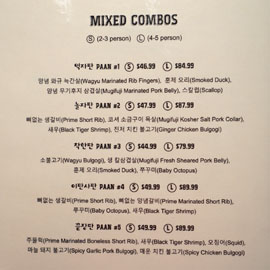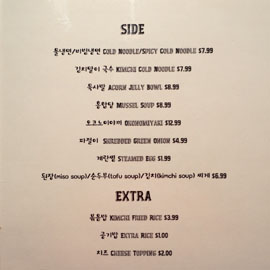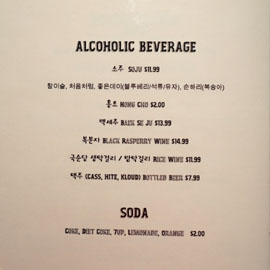 Menu-wise, The Paan has your usual à la carte portions of beef and pork, joined by more uncommon selections of duck, chicken, and seafood. Various permutations of the proteins are available in a number of combos, and there are your requisite sides as well. To drink, just your usual beers and soju and the like; corkage was $20 a pop. Click for larger versions.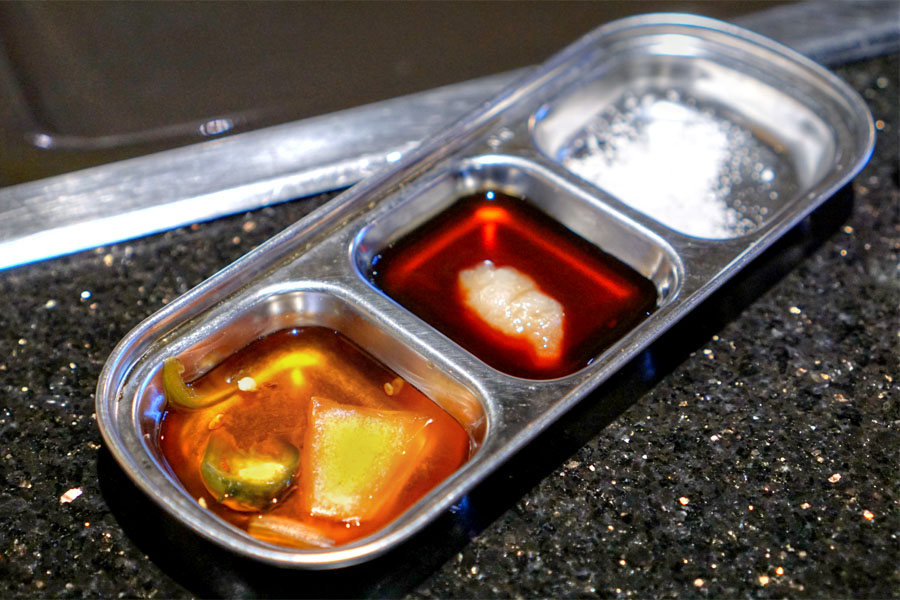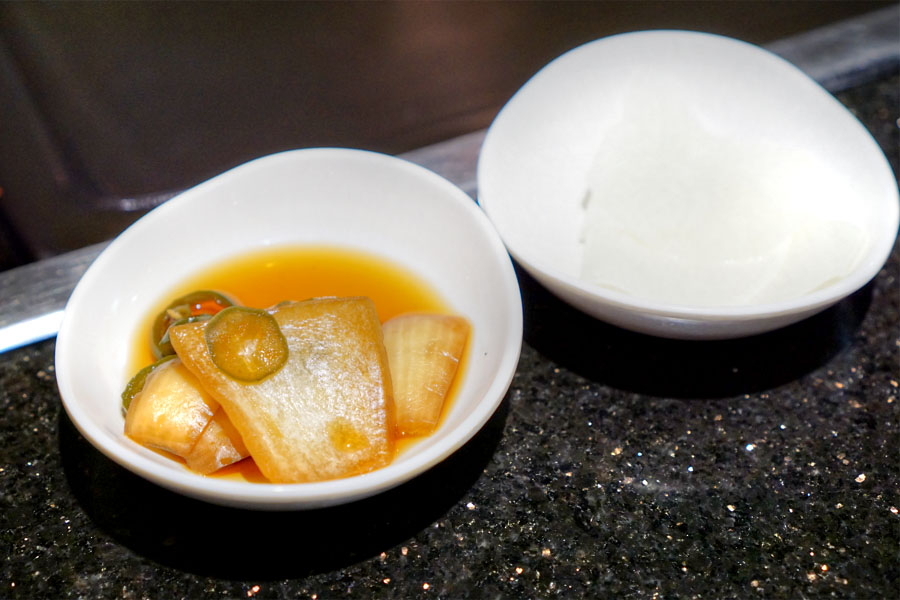 Accompaniments included
chadol
sauce, teriyaki sauce (a first for me), and salt 'n' pepper, along with the usual
jangajji
pickles and slices of
mu
.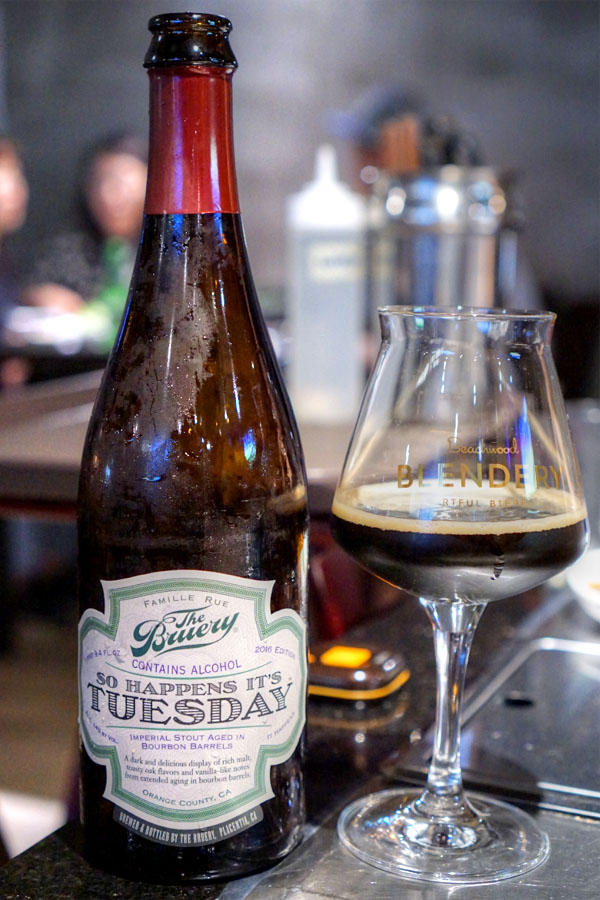 Of course we had to have some beer with our meal, and commenced with a bourbon barrel-aged stout, the
2016 The Bruery So Happens It's Tuesday
. It was akin to an easier-drinking version of the brewery's flagship Black Tuesday, conveying many of the same dark fruit, cocoa, and rich malt notes of its bigger brother. Note also the Teku glass, which I brought myself and promptly left behind at the restaurant...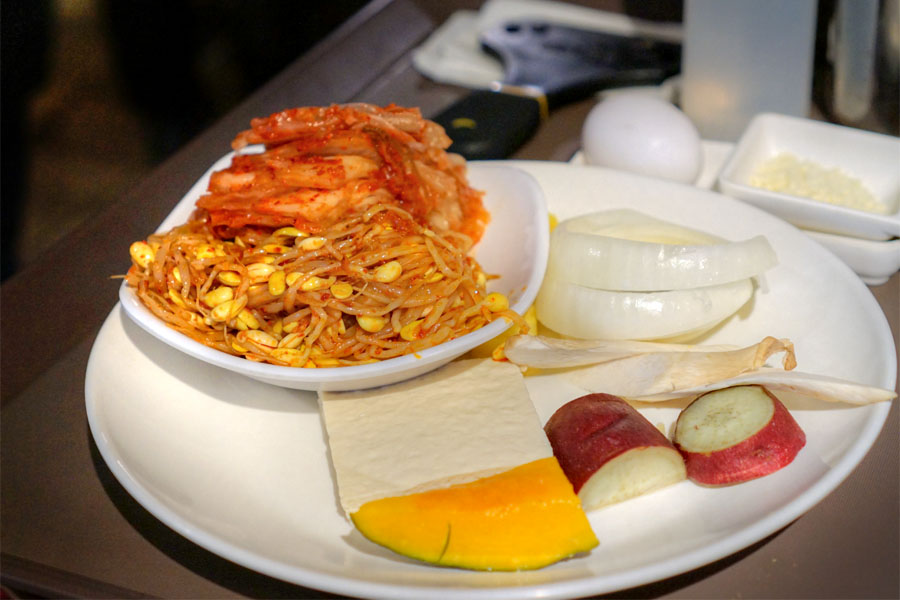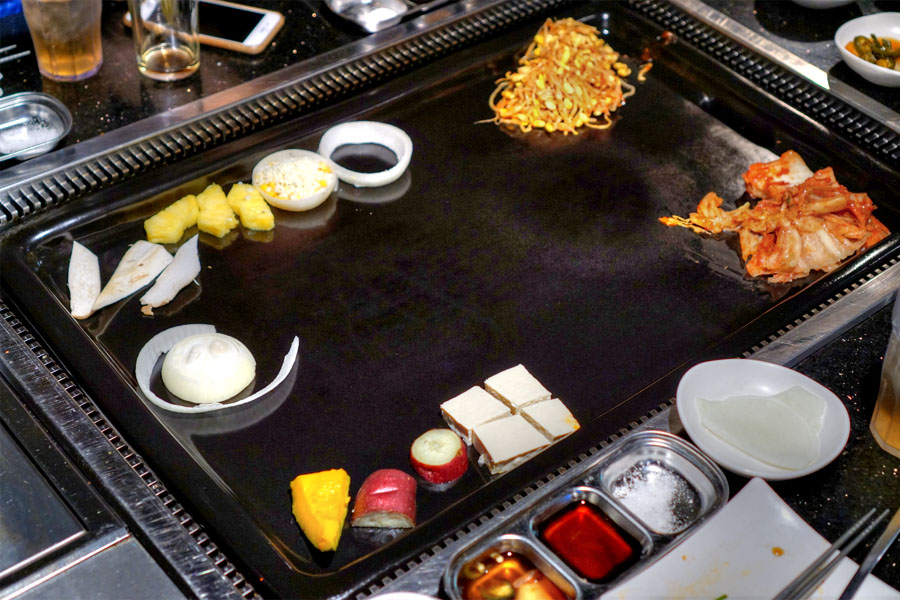 Here we see the namesake
paan
and all the goodies that go along with it.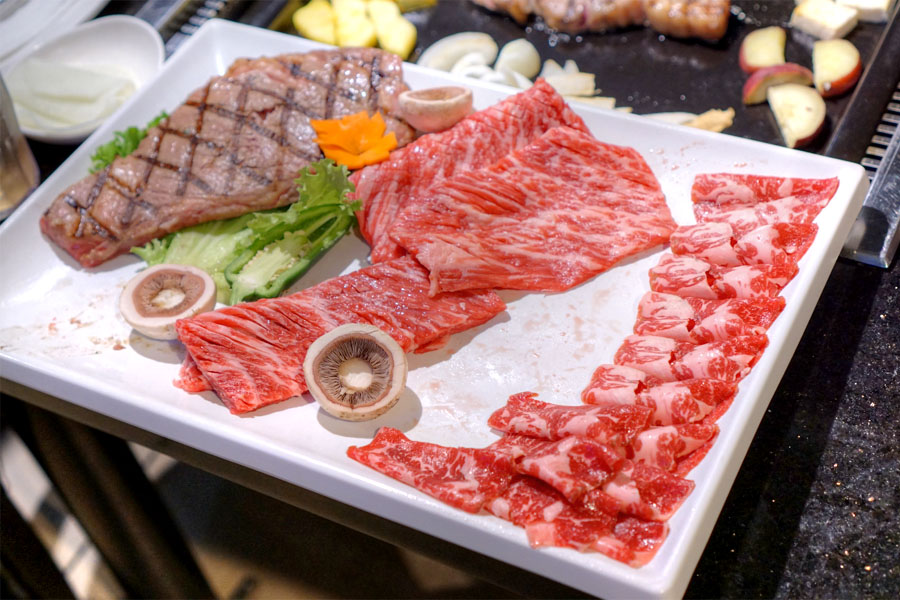 Prime Fresh Combo B [$108.99/Large]
| Prime Short Rib, Prime Racquet Rib Eye Steak, Wagyu Brisket
Given that we had a party of ten, we decided to split a couple large combos, starting with some beef. I was a bit late with my photo here, so do note that the platter originally held one more rib eye and considerably more brisket.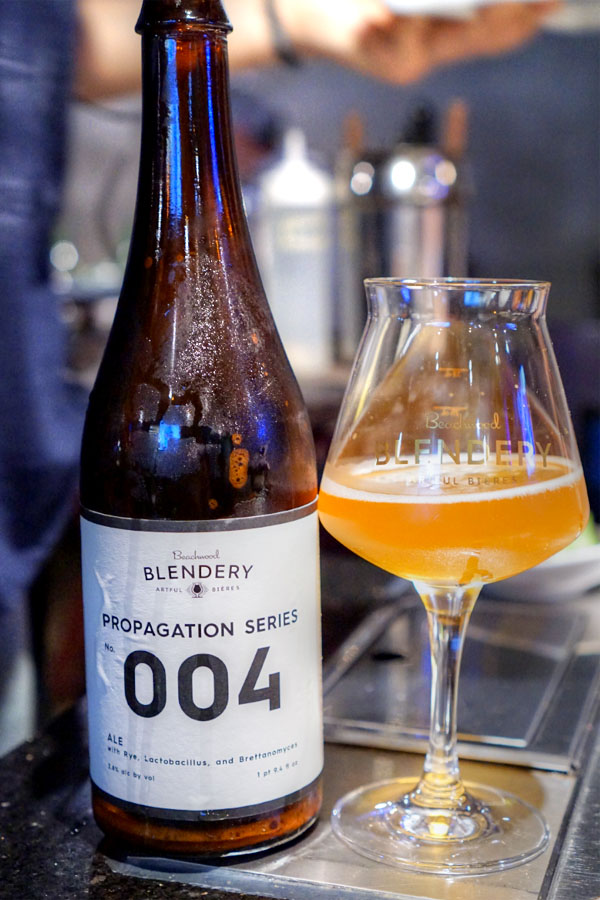 Our first sour of the night was the
2015 Beachwood Blendery Propagation Series: No. 004
, a Berliner "rye" with
Lactobacillus
and
Brettanomyces
. Really tart, juicy nose on this one, and a taste that was funky and sour, but with an almost sweet, candied quality to it as well. Interestingly, I found considerably less rye spice here than when I sampled the beer on tap at the brewery.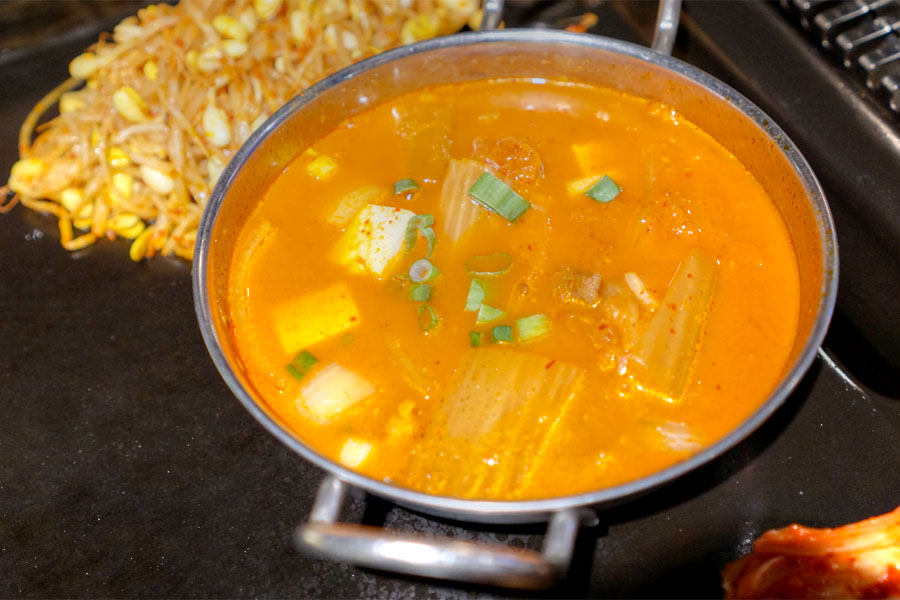 The combos come with two stews, and of course we had to try the
kimchi jjigae
, which was seemingly a bit more pungent than usual (not necessarily a bad thing mind you).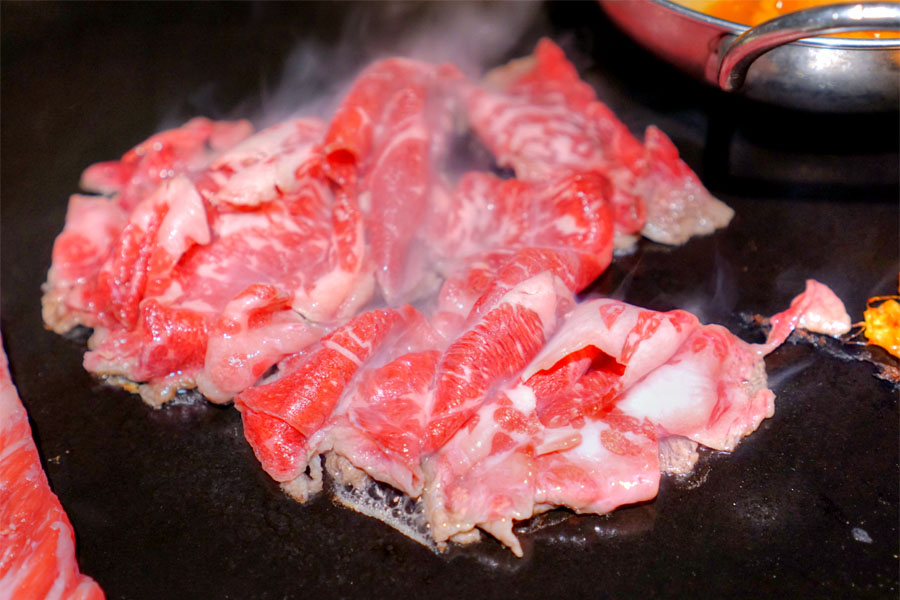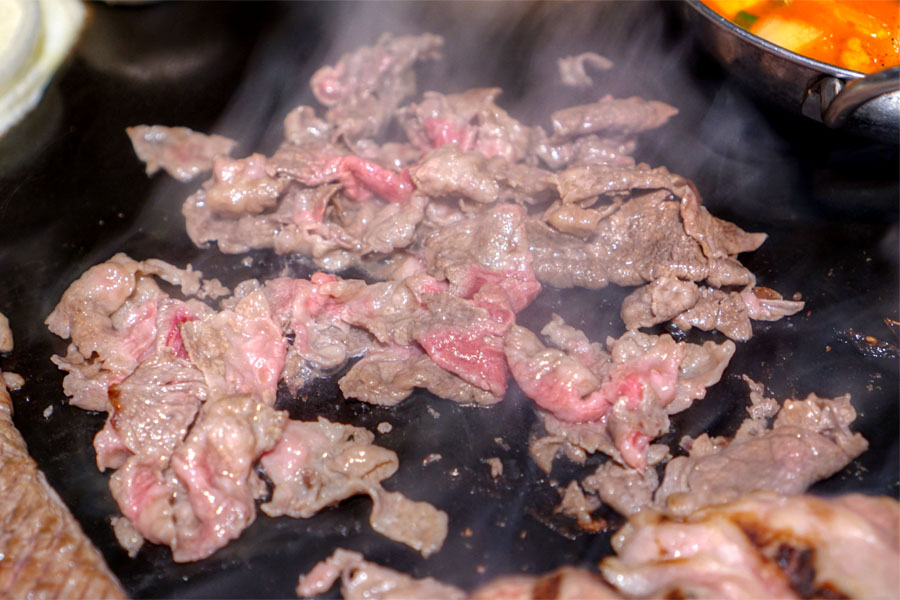 Chadol
was on point: properly beefy, tender, and with a nice smokiness to the meat.
Next to imbibe was the
2016 The Bruery Chronology:6 Wee Heavy
, a Scotch-style ale aged in bourbon barrels for six months, the first in a series meant to show the evolution of the beer over time. Smelled of light, sweet malt. Taste brought more of a sweet, candied quality, with a distinct toffee presence, though not too much barrel.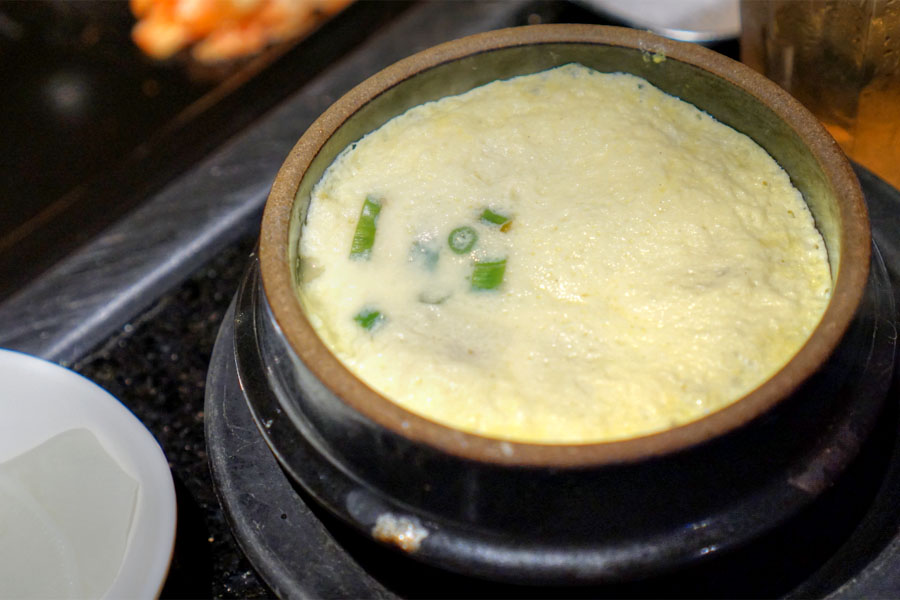 Steamed Egg [$1.99]
Gyeran jjim
was light and fluffy, though certainly not the most flavorful I've had.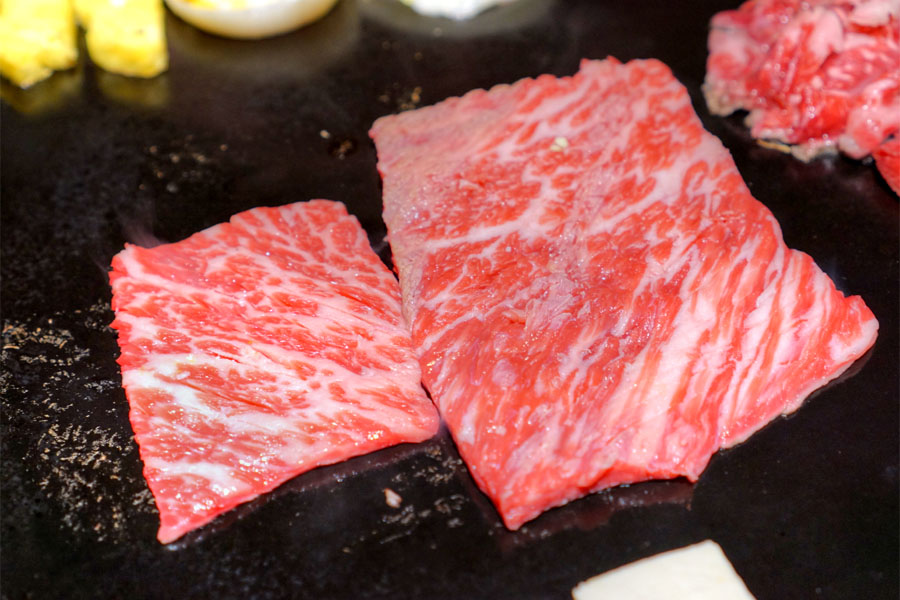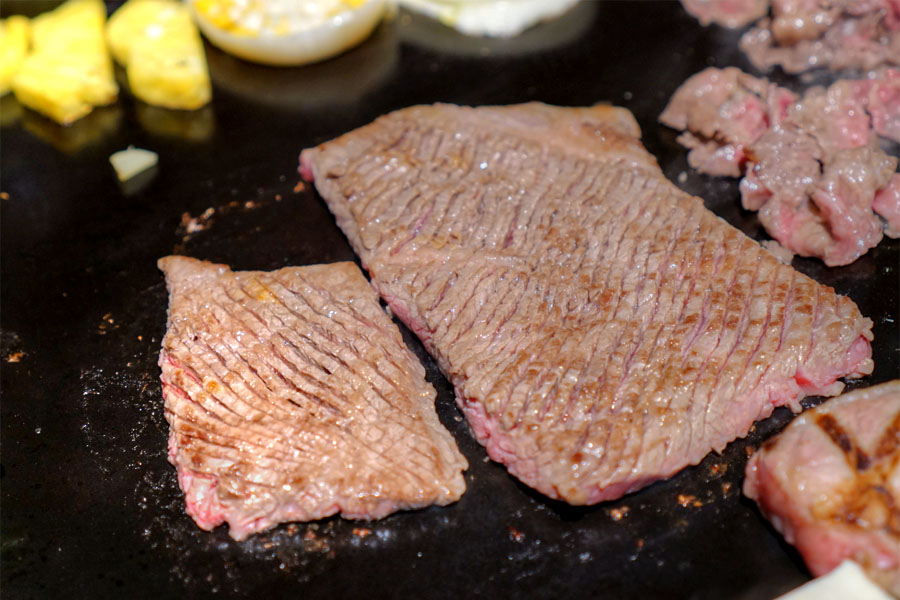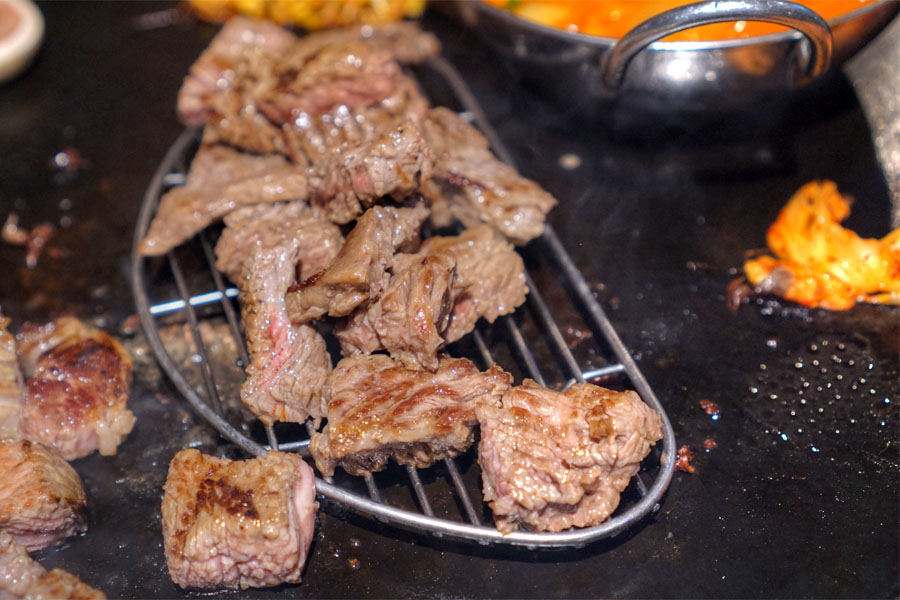 Unmarinated
saeng galbi
came out tender and super juicy, though with a relatively restrained flavor profile.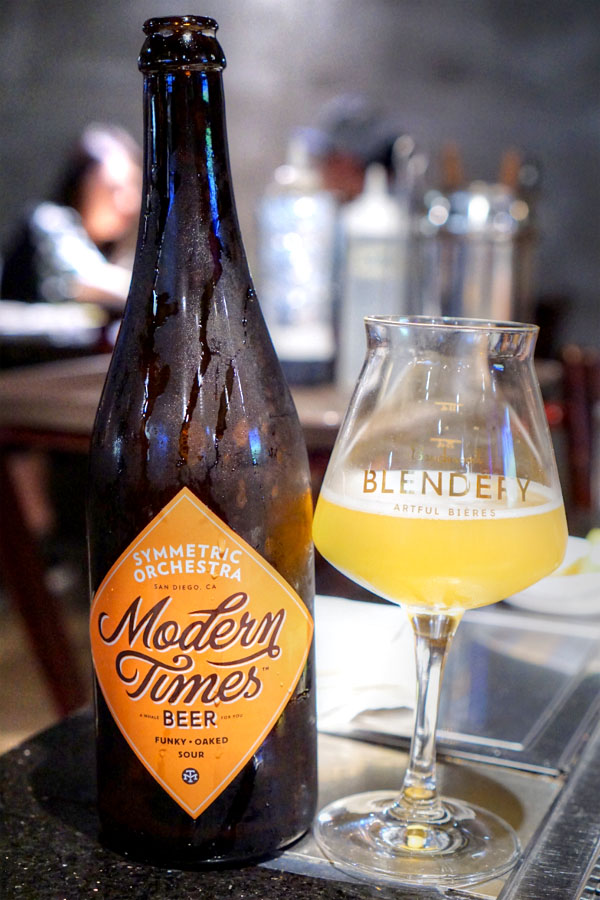 Going back to sours, here was the
2016 Modern Times Symmetric Orchestra
, aged on oak and fermented with over a dozen strains of Brett. Think super juicy aromas with a hint of Brett, while the palate was surprisingly complex, with a refreshing fruitiness commingled with a multifaceted yeasty character.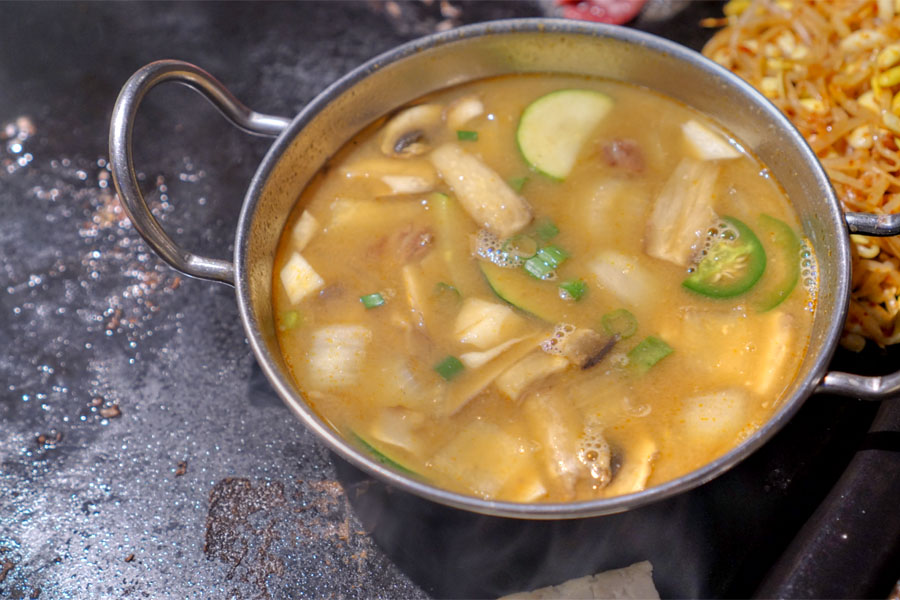 The
doenjang jjigae
hit the mark, with a pervasive earthy funk alongside bits of beef in the stew.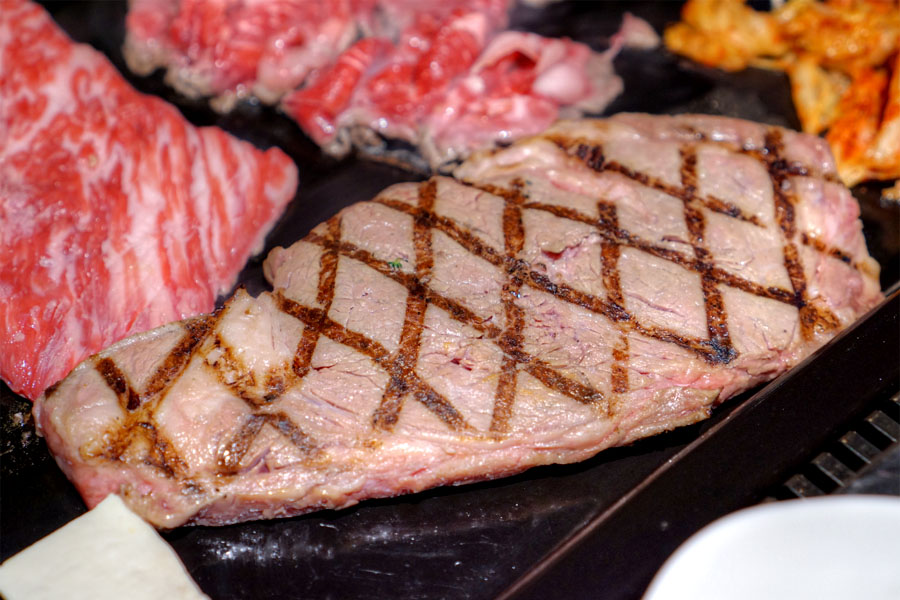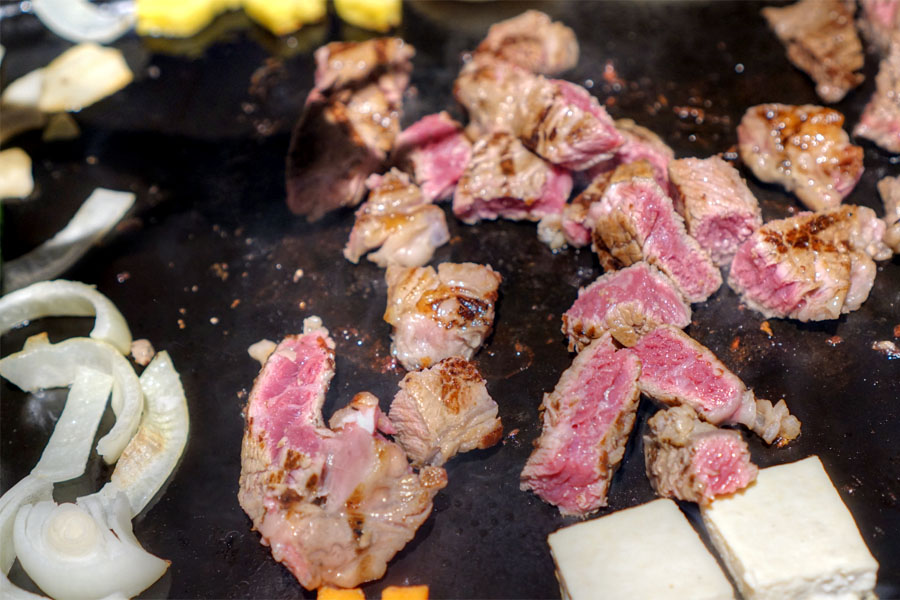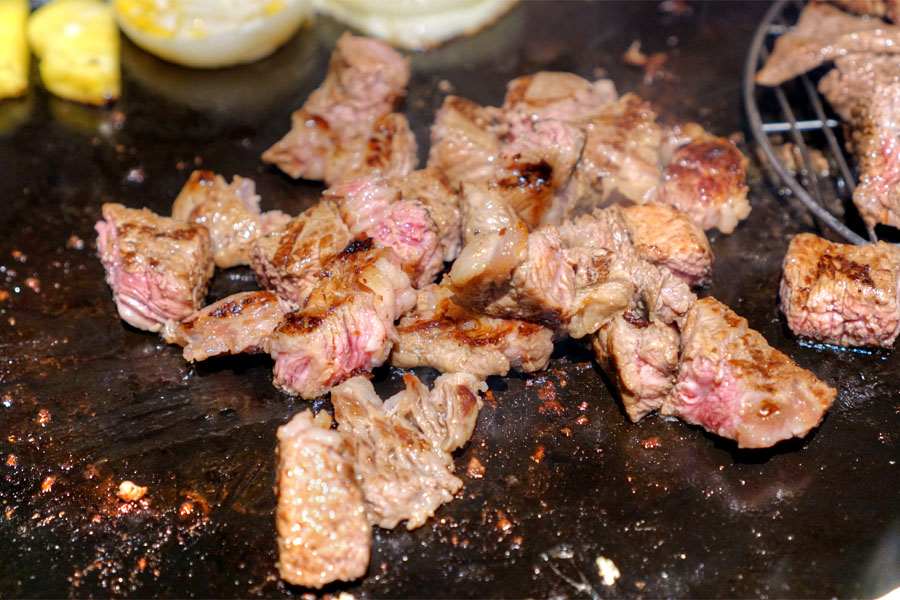 The
deungsim
came to the table partially cooked instead of completely raw, though it didn't seem to be an issue. Compared to the short rib above, this was definitely beefier, with a more substantial chew to it, but still quite juicy too.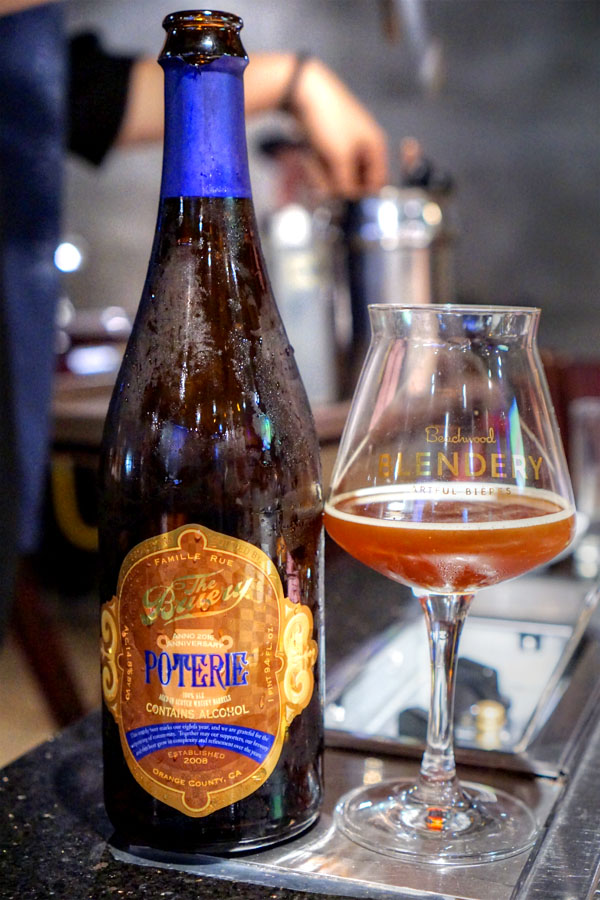 Next to drink was an English-style old ale, the
2016 The Bruery Scotch Barrel Aged Poterie
, created for the brewery's eighth anniversary. Nose was filled with notes of brown sugar along with a boozy tartness. The taste showcased lots of sweet, dark fruit, caramel, and toffee, with just a trace of smoke from the Scotch.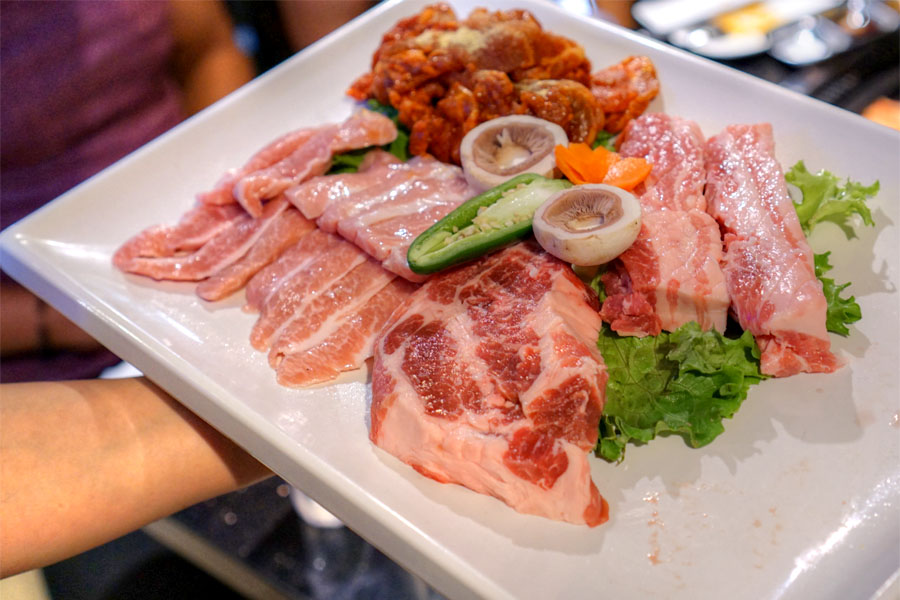 Mugifuji Pork Combo A [$79.99/Large]
| Mugifuji Fresh Sheared Pork Belly, Mugifuji Kosher Pork Collar, Pork Jowl, Spicy Garlic Pork Bulgogi
Above we see our pork combo,
sans
a collar and some belly.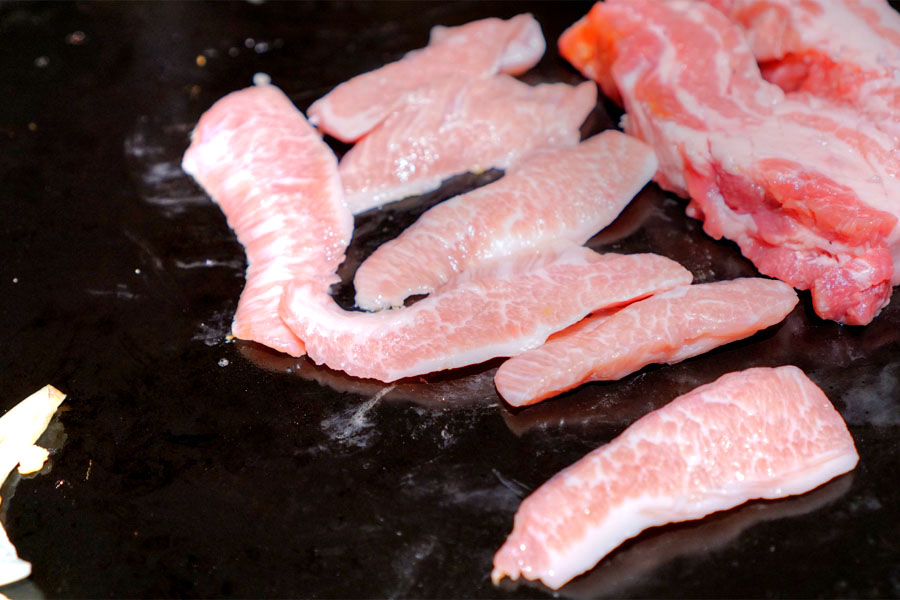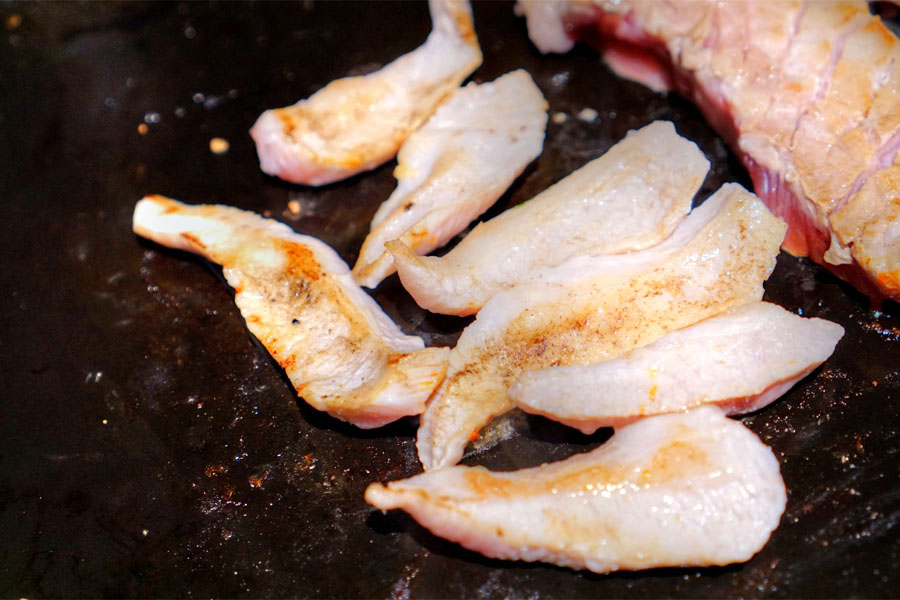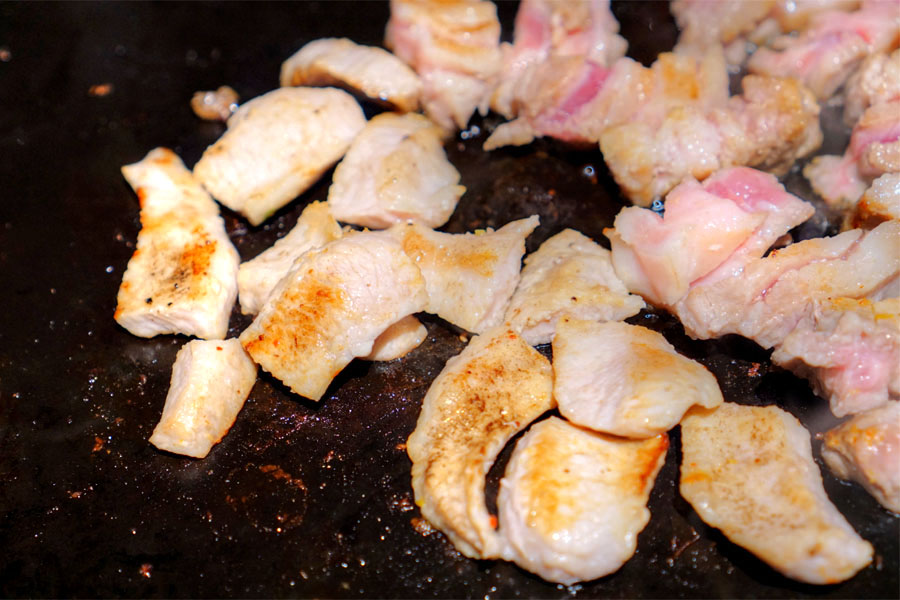 Hangjeongsal
's pretty much my favorite cut of pork at the moment, and Paan's didn't disappoint. Big fan of the meat's firm, almost crunchy consistency.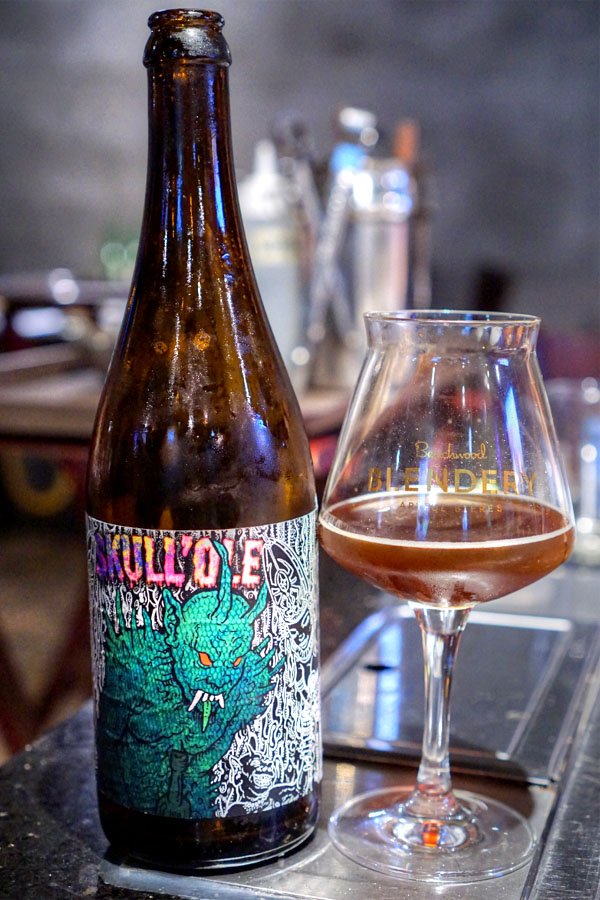 Stepping away from California for a moment, we had here the
2014 3 Floyds Skull'Ole
, a wine barrel-aged sour with cherries added. On the nose I got leather, oak, and tart cherry, while the taste brought sweet cherry spice mixed with tart, dark malt. Better than I expected.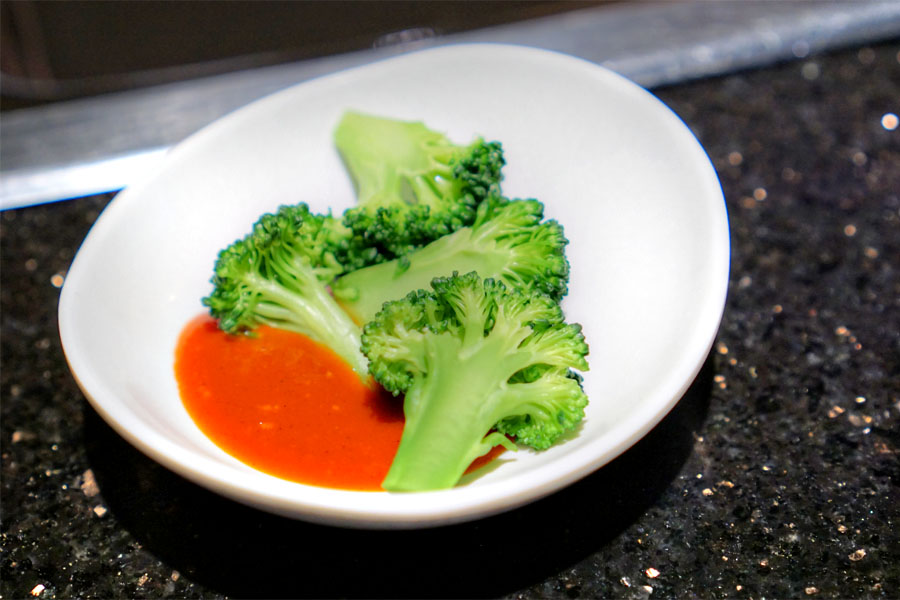 Broccoli was about what you'd expect, providing a bit of respite from all the meat.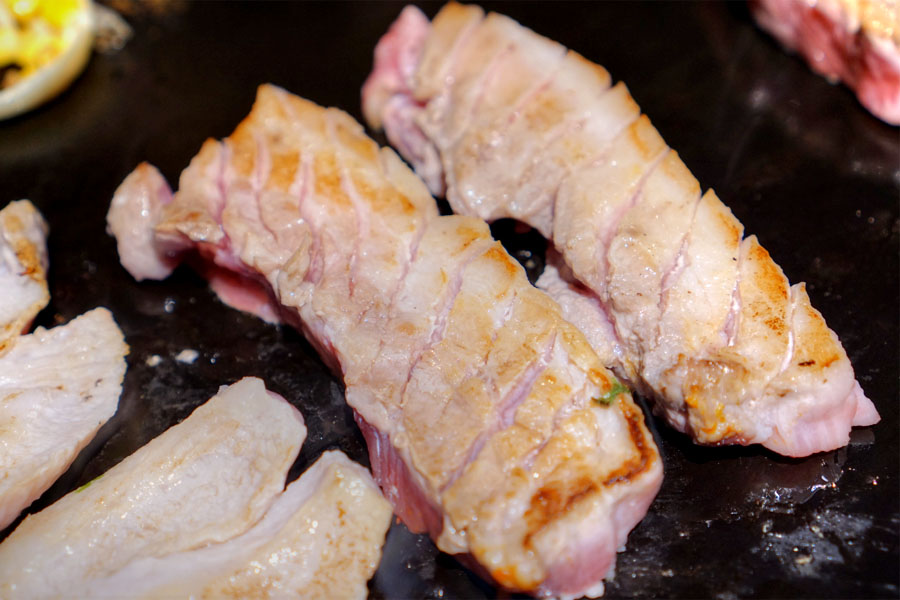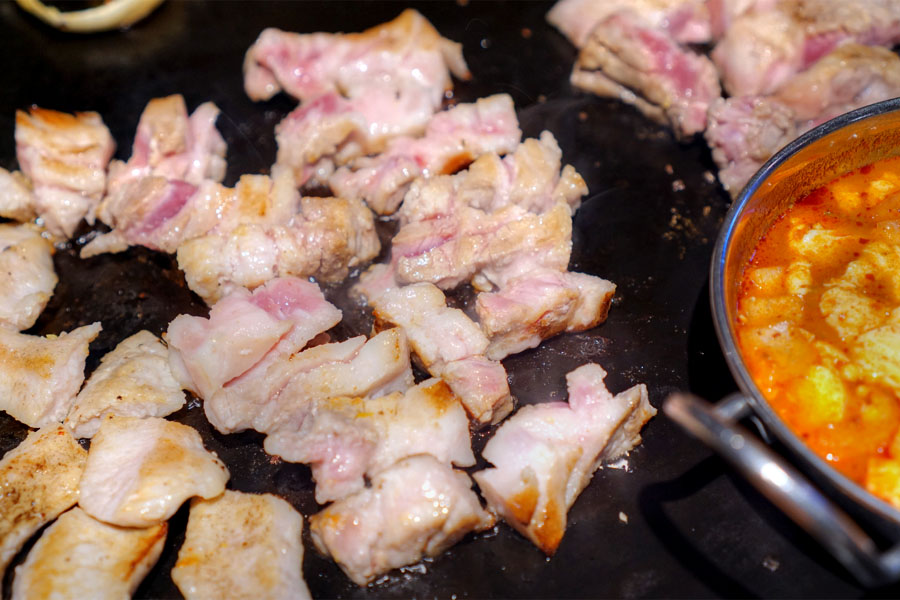 Thick-cut
samgyeopsal
delivered for the most part--a mélange of fat, char, crunch, and the unmistakable musk of pork.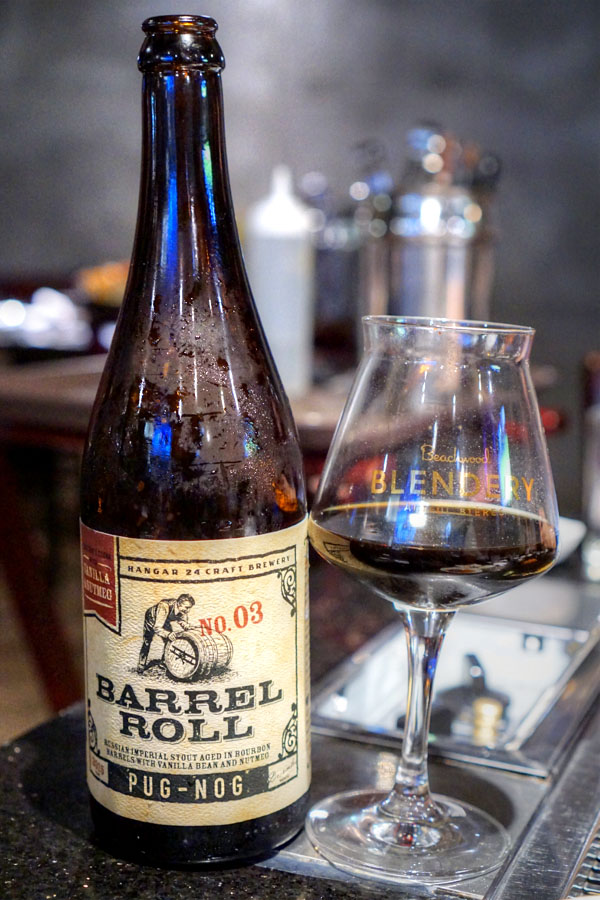 Our dessert-iest beer of the night had to be the
2015 Hangar 24 Pug-nog
, a Russian imperial stout aged eight months in bourbon barrels with whole vanilla beans and crushed nutmeg. The result was actually quite lovely, a super smooth-drinking stout with just enough sweet spice to give you that holiday feeling.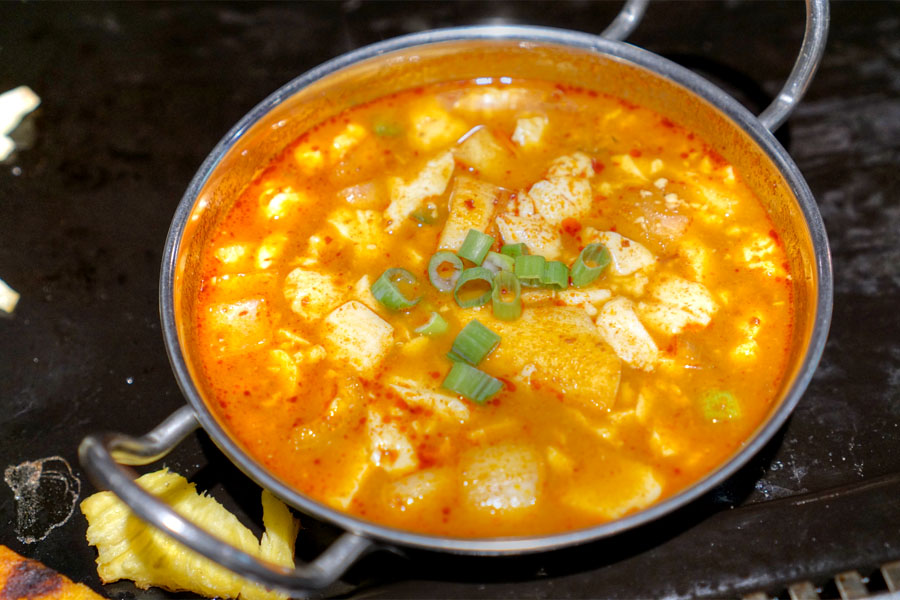 We got two orders of
sundubu jjigae
, a spicy, comforting sort of stew with plenty of silky tofu and hearty bits of meat tossed in.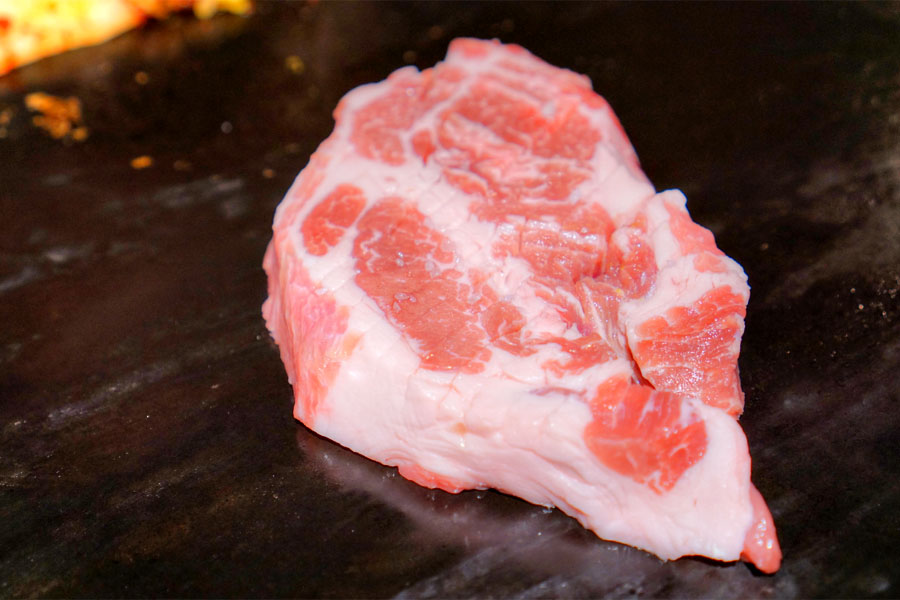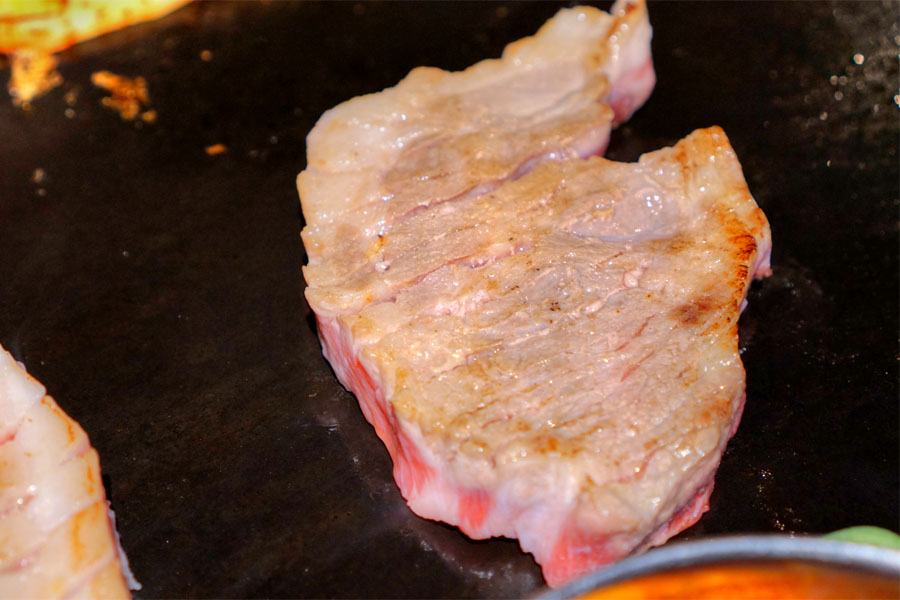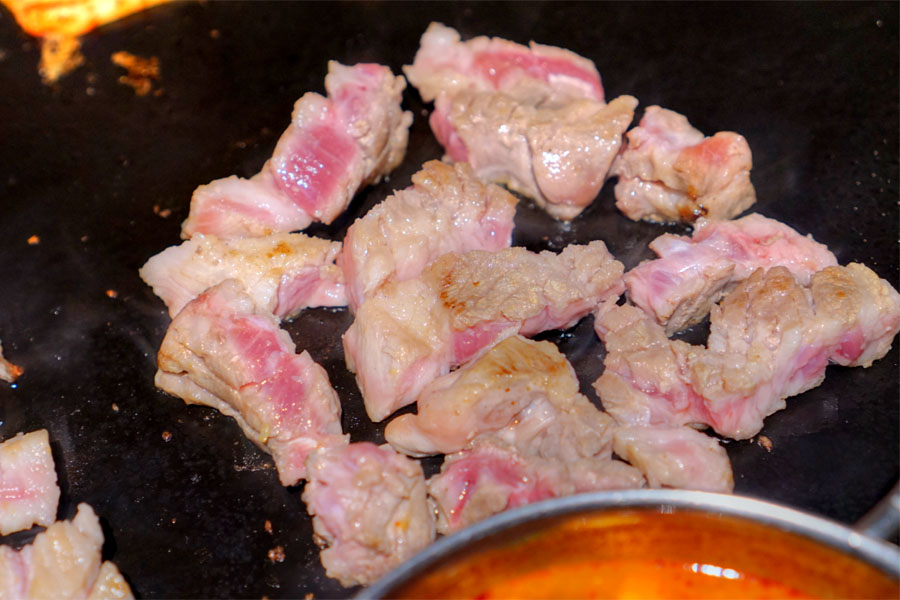 Moksal
was the porkiest cut of the bunch, and displayed a satisfyingly firm, almost crunchy texture.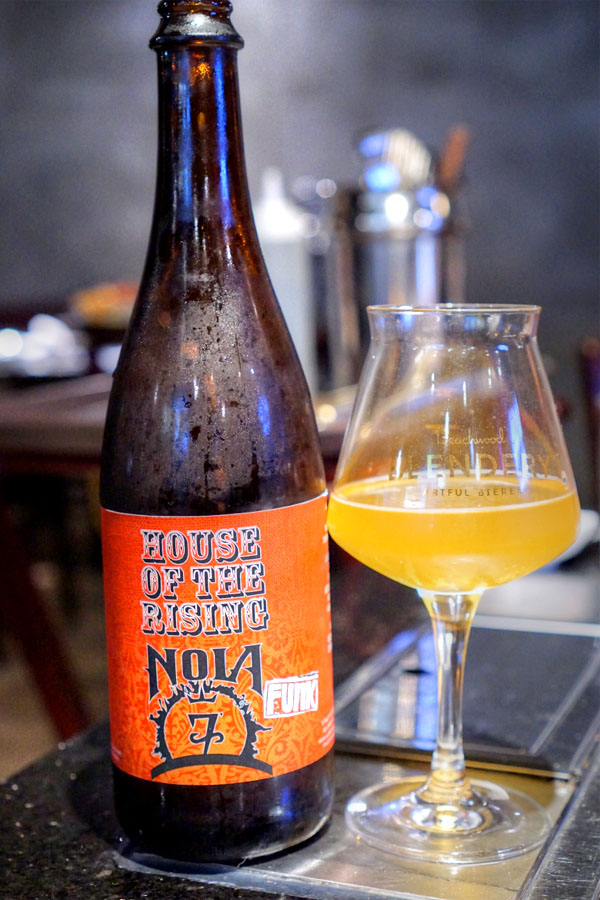 A collaboration between NOLA and 7venth Sun, the
2015 New Orleans House of the Rising
was a sour with Lacto and two strains of Brett, aged in oak barrels with strawberry and mayhaw fruit. Nose was refreshing, tart, yeasty, with light funk. In terms of taste, we had a sour, tropical profile, with a Brettiness underpinning it all. Quite nice.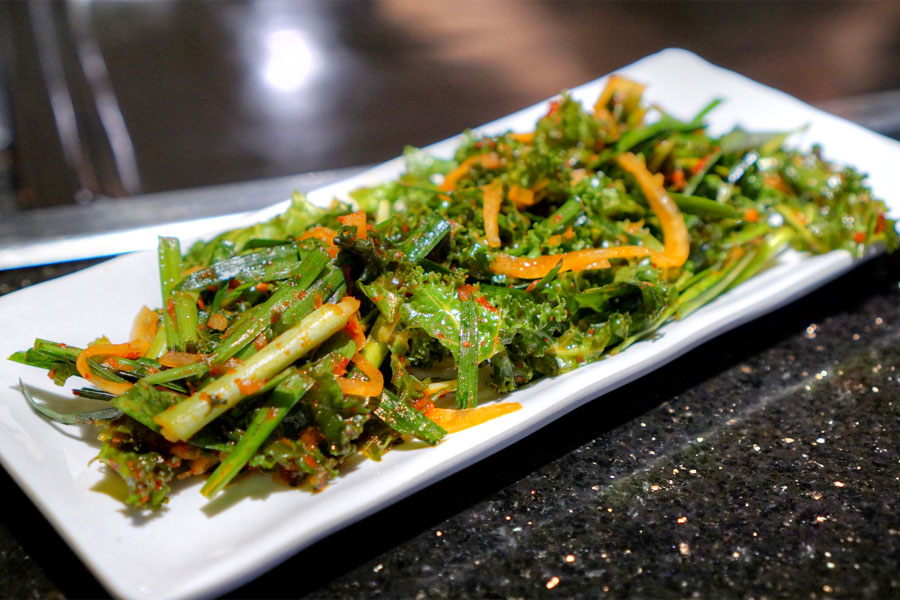 Pa muchim
had a lovely astringency from the green onion.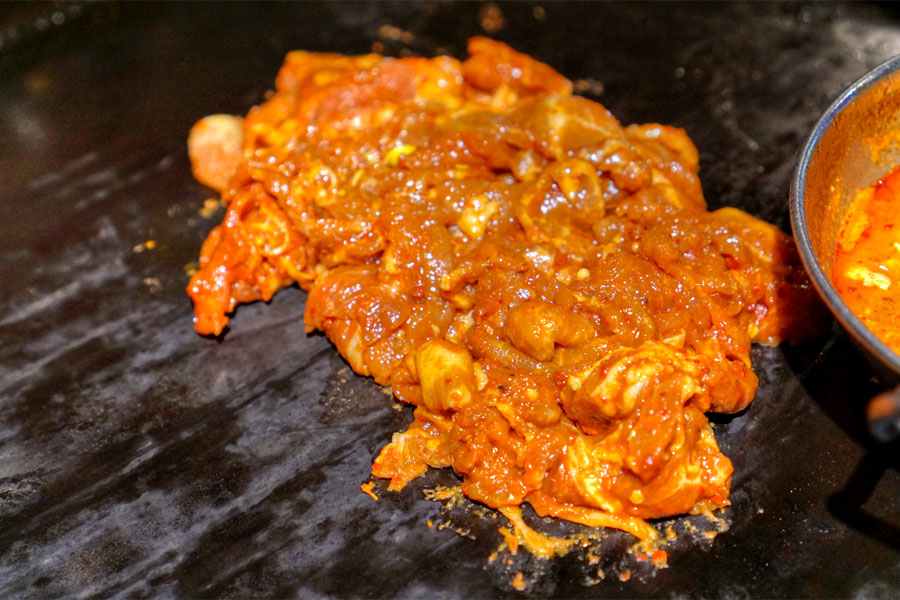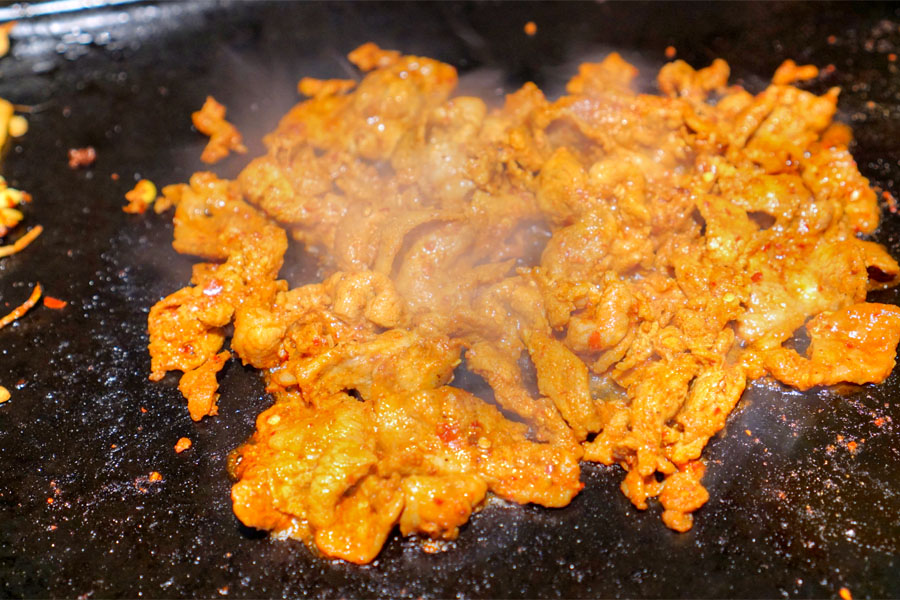 Finishing things off was the spicy, savory, easy-eating
maneul dwaeji bulgogi
.
In general I think we were pretty satisfied with The Paan. I'm not convinced that the super large flat-top results in better food, though it is a nice change of scenery and provides a bit of a spectacle I suppose. The meat quality was good, though a notch below what you'd encounter at the highest-end places I'd say. Overall, it's a newer spot that's worth checking out, especially since there's typically not much of a wait to get in.