Pasjoli (Santa Monica, CA) [2]
Pasjoli à la Maison
2732 Main St, Santa Monica, CA 90405
424.330.0020
www.pasjoli.com
Tue 04/07/2020, 06:50p
If you saw my last post, you'll know that I picked up some COVID-19 take-out from Dave Beran's superb tasting menu spot
Dialogue
. Now given that I was already driving quite a distance to go there, I decided to maximize the value of my trip, and ordered a meal from the Chef's more casual spot
Pasjoli
as well (the two restaurants are in relatively close proximity). Coincidentally, both places were serving some type of savoury pie.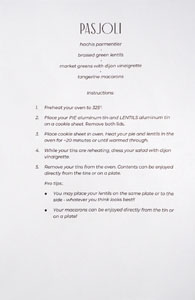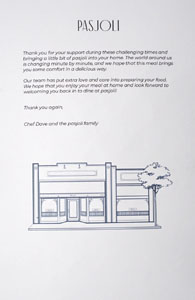 As was the case with Dialogue, included with my meal was a menu card with cooking instructions. In terms of pricing, the cost was $42, plus 10.25% tax, and optional 20% tip. Click for larger versions.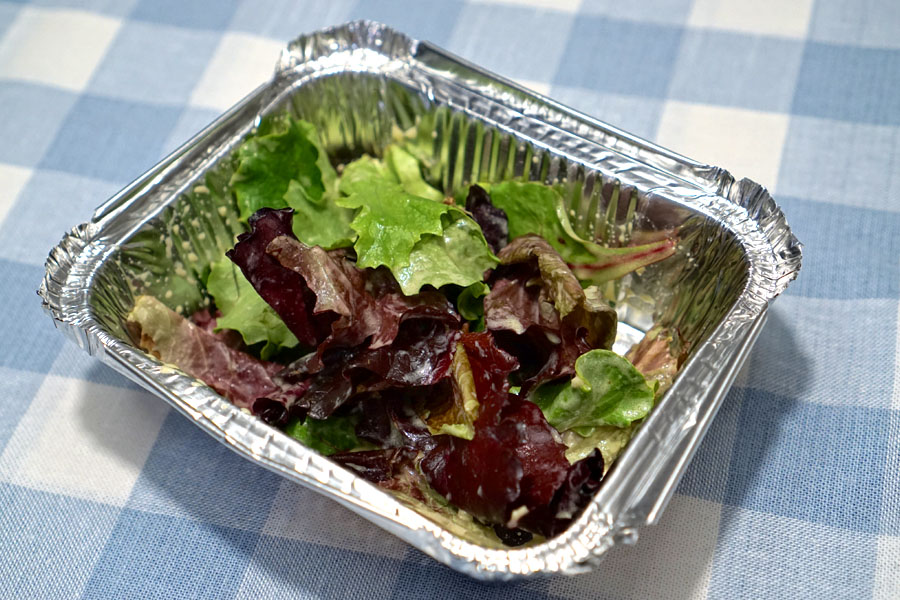 1: market greens with dijon vinaigrette
I started off with this homely yet pretty tasty salad. I was a fan of its surprisingly spicy mustard-spiked vinaigrette, as well as how said vin played with the very apparent bitterness of the greens.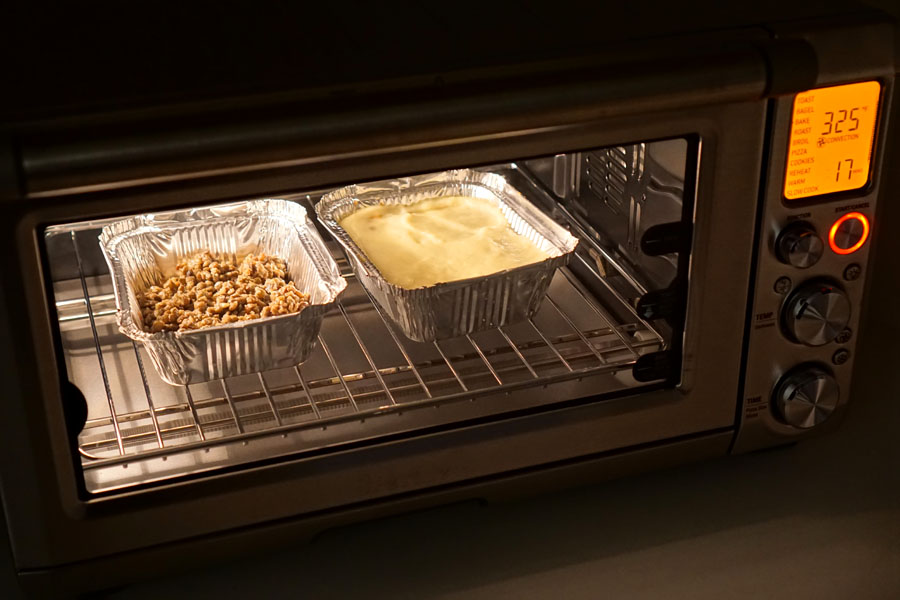 I used a Breville Smart Oven Pro with convection to bake the food for the recommended 20 minutes at 325°F.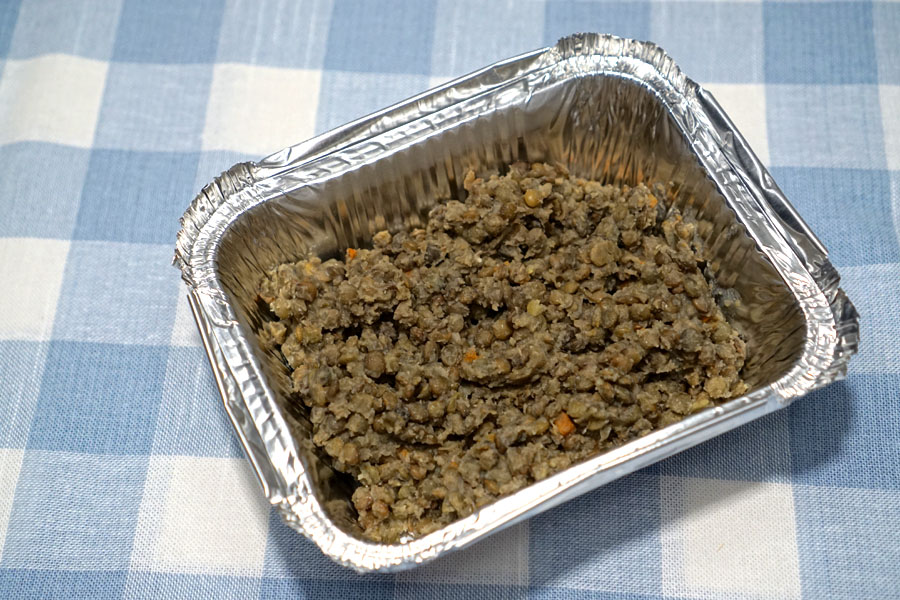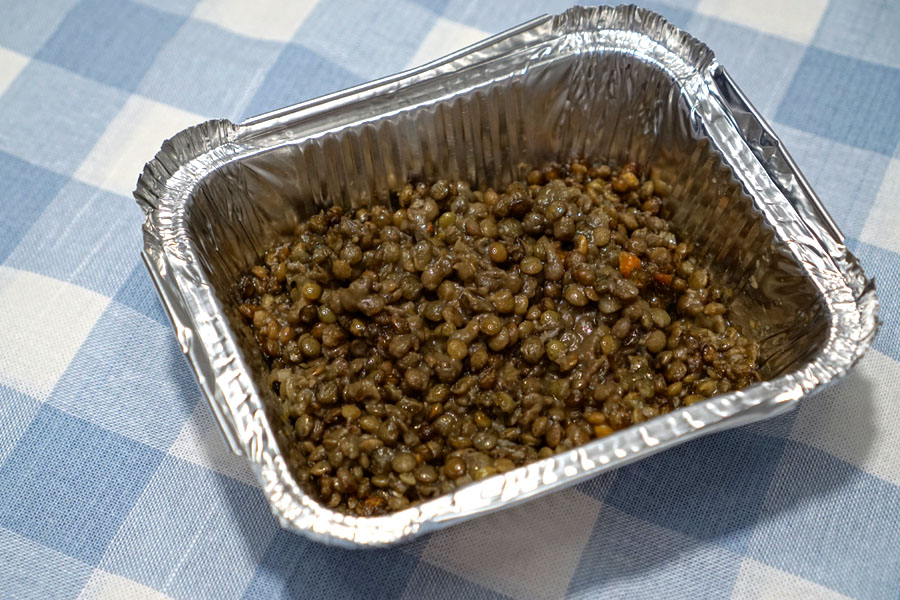 2: braised green lentils
I'm generally a fan of lentils, and they didn't disappoint. I found the legumes well-textured and well-spiced, with an almost curry-like character that just made sense.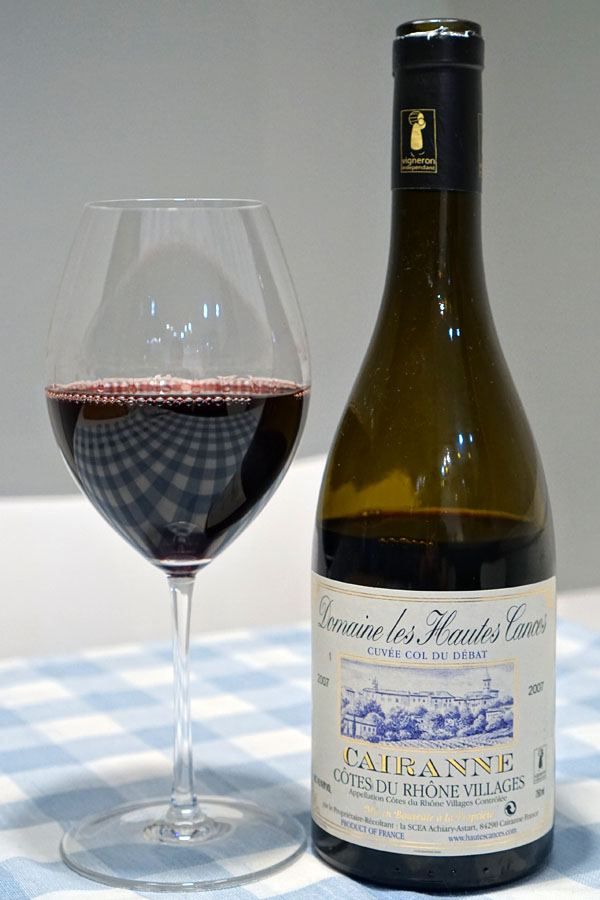 To drink, I purchased a bottle of the
2007 Domaine les Hautes Cances, Cairanne, Southern Rhone [$43]
, which was actually Pasjoli's recommended pairing. The wine had an intense nose that was most certainly on the meaty, smoky, astringent side--it seriously reminded me of barbeque. On the palate I found more BBQ-like notes, along with herbal, acerbic, nutty elements, though not much fruit, while the finish conveyed a somewhat minty quality.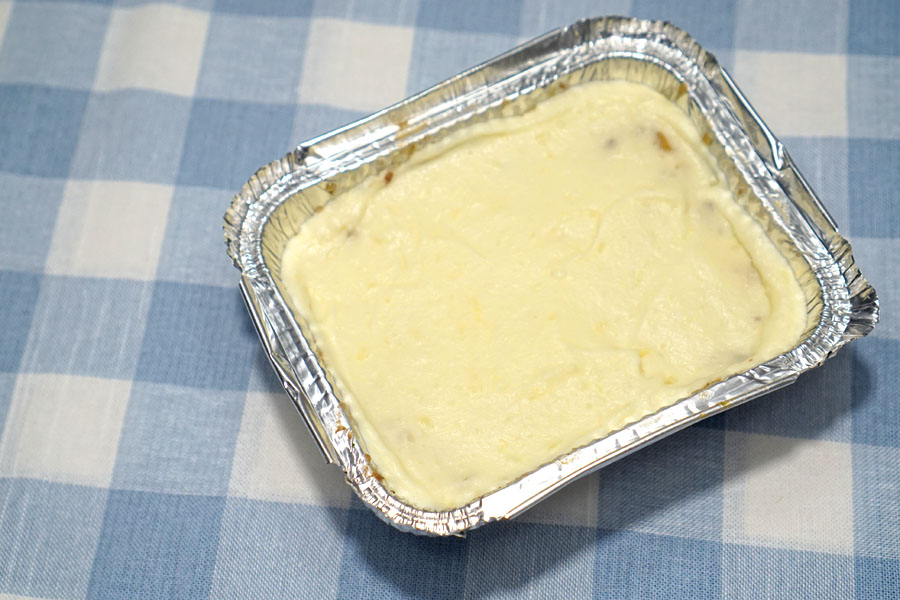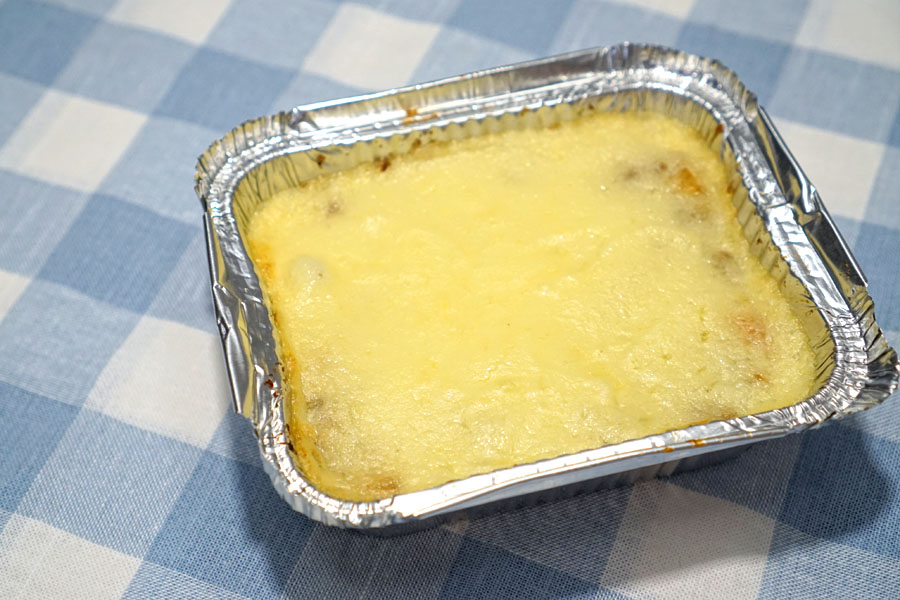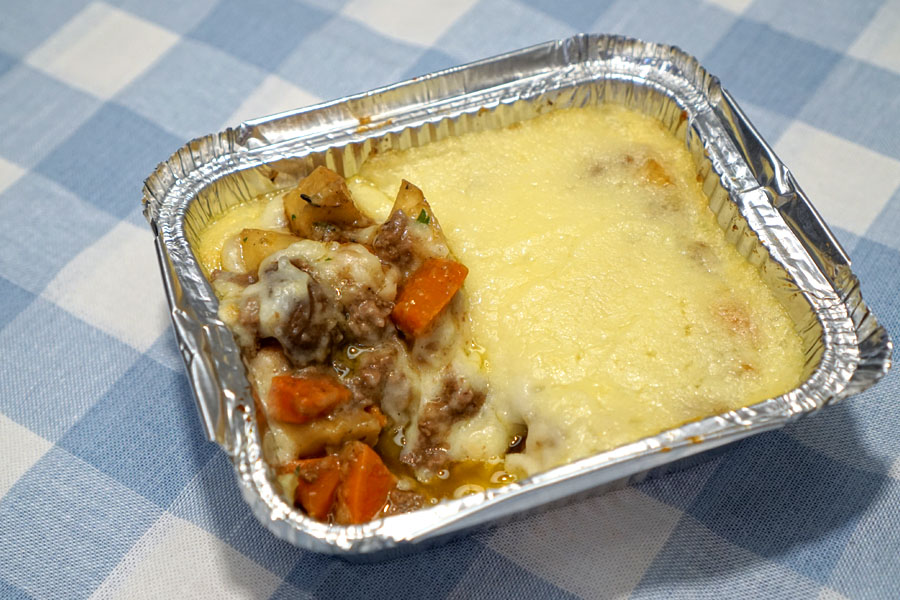 3: hachis parmentier
A French-style shepherd's pie was about as plain looking as a dish could be, though it delivered in the taste department. The filling here was super savory, super cozy, with a welcomed hit of woodsiness from the mushrooms while the root veggies offered up a great textural contrast. The pie's curst of mashed potato, meanwhile, worked to soften the heady flavors present.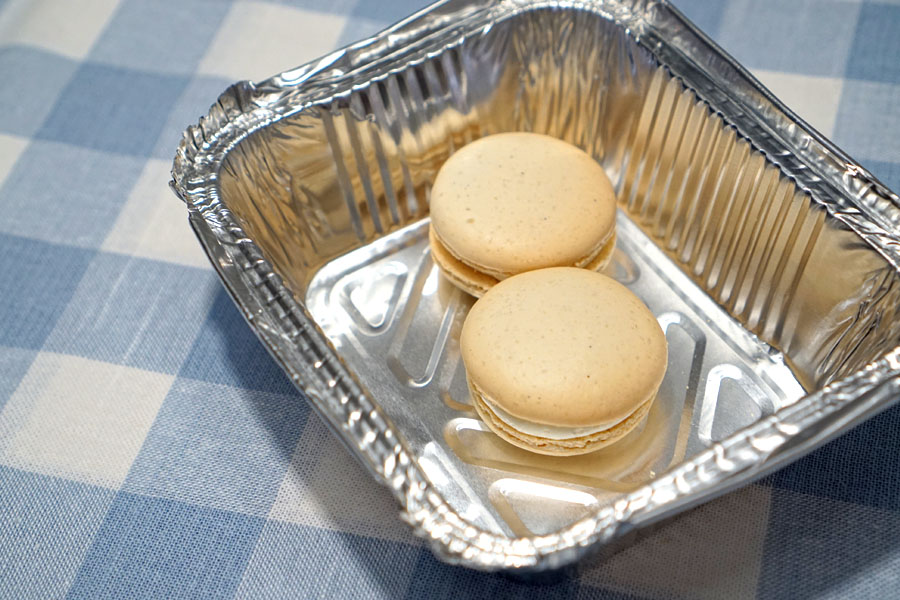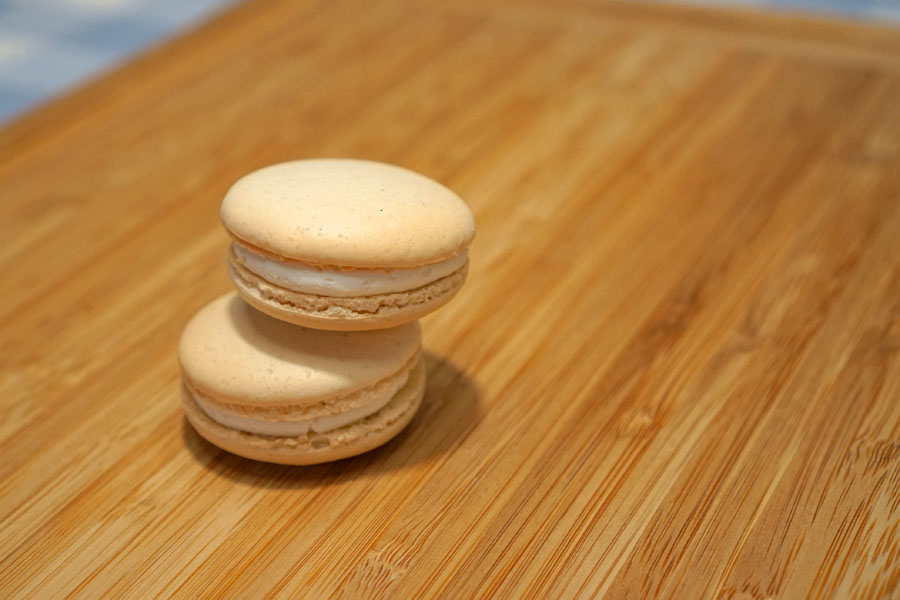 4: tangerine macarons
Dessert duties were handled by a couple macarons, which were damn near perfect in terms of texture, the lightness of the meringue cookies being particularly impressive. The citrus was also quite nice here, and was joined by a slight caramelized character.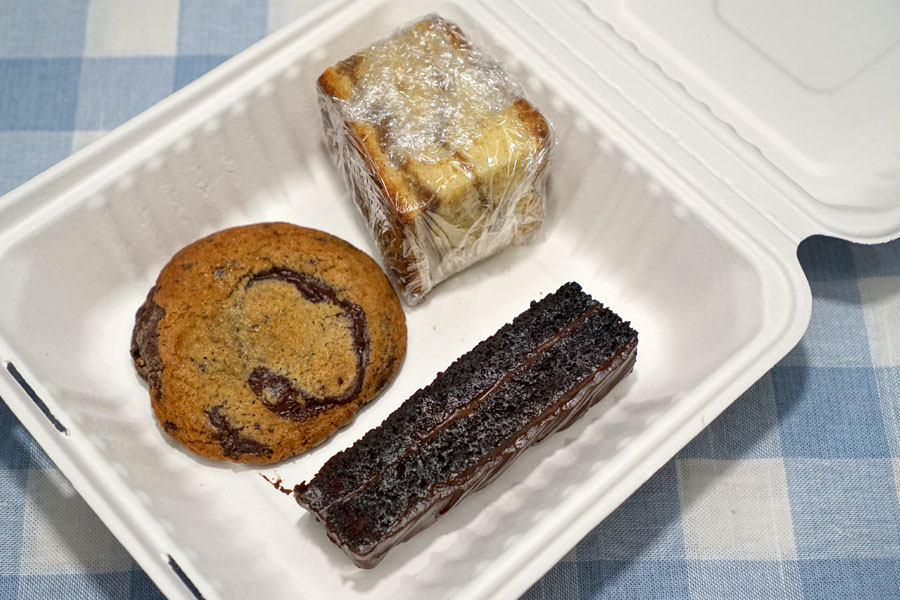 baked goods assortment [$14.00]
I also supplemented with a trio of sweets created by Daniel Song (Dialogue, NoMad, Next).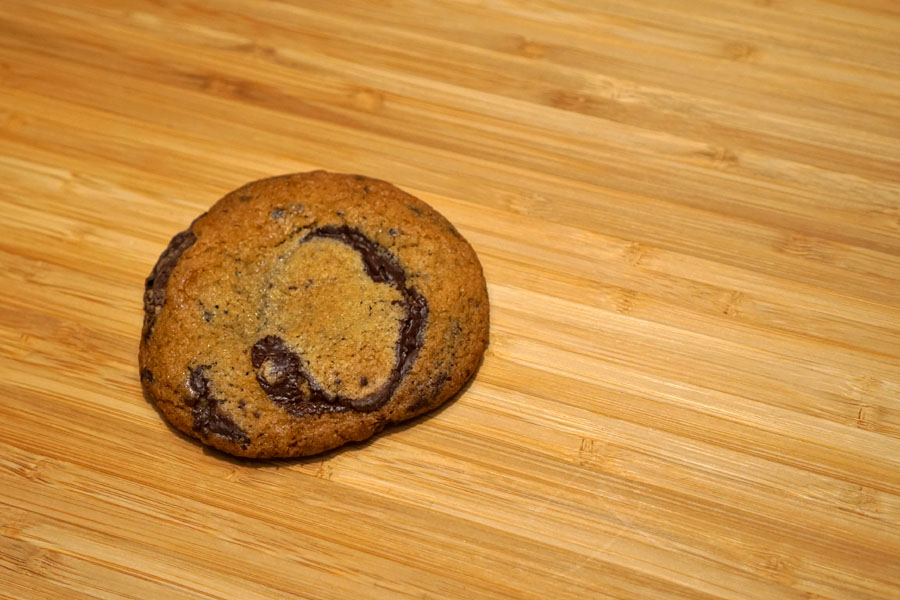 one chocolate chip cookie
| valrhona chocolate, baked to order
The chocolate chip cookie was just about the most unabashedly chocolate-y version I've had, though there was a palpable bitterness to keep it all in check.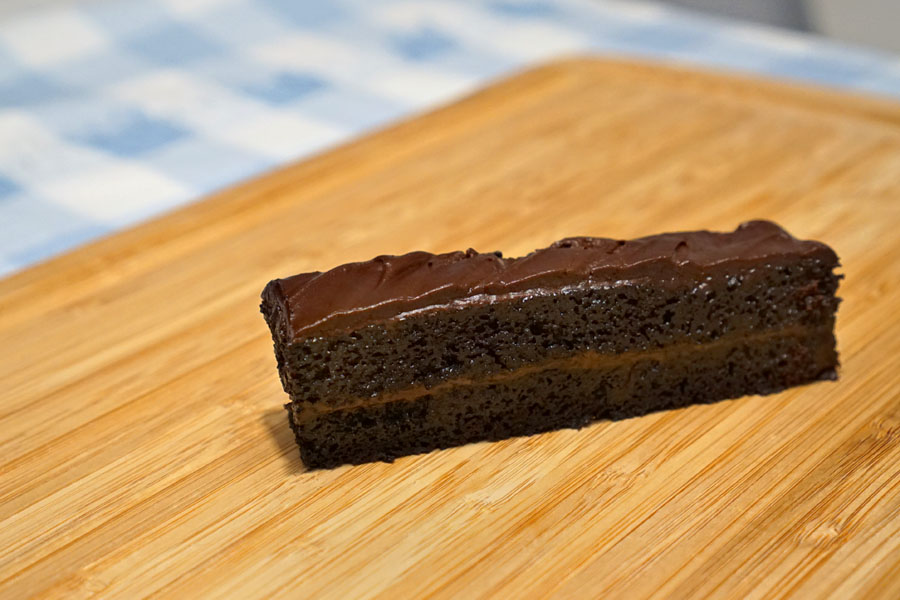 chocolate cake
| two layers, hint of coffee
Speaking of being unabashedly chocolate-y, this cake was as rich as it looked, though a touch of smokiness from the coffee did help temper things.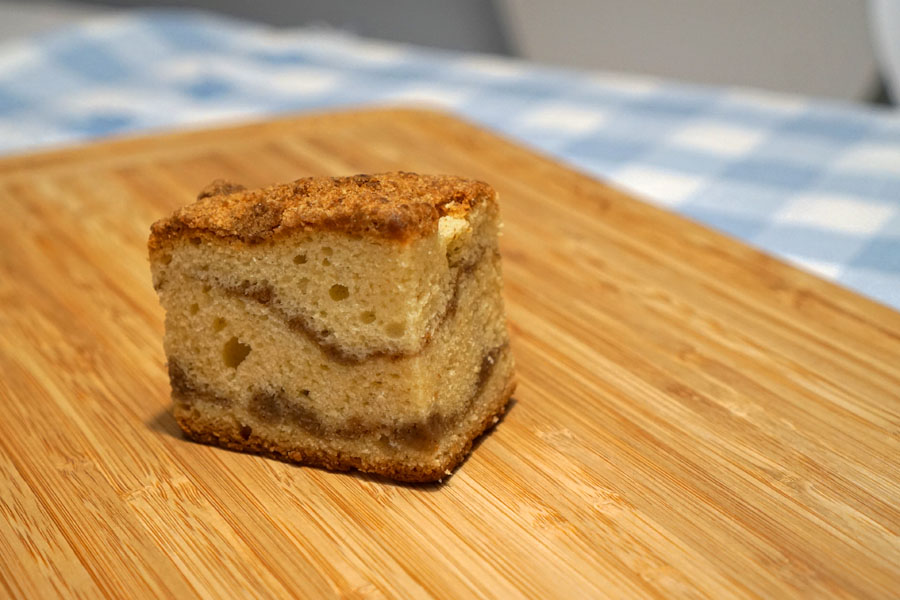 coffee cake
| crème fraîche, cinnamon, brown sugar streusel
My favorite of the threesome was the crumb cake, a hefty preparation with a healthy dosing of prickly cinnamon spice.
I was curious to see what Pasjoli would come up with for takeout, and what I got was sort of like a homier, simplified incarnation of what the restaurant would typically serve. Actually, once this coronavirus thing passes, I'd like to see Beran and company put a proper version of
hachis parmentier
on the menu here.