Republique (Los Angeles, CA) [3]
République Restaurant
624 S La Brea Ave, Los Angeles, CA 90036
310.362.6115
www.republiquela.com
Sat 04/04/2020, 07:30p-08:30p
The last time I posted about
Marge
and
Walter Manzke
was back in 2017, so I'll quickly catch you up on what's been going on with them.
At the end of that year, the couple confirmed that they were working on an unnamed restaurant to be situated on the ground floor of the Herald-Examiner Building in Downtown. In March 2018, Marge was deemed an "Outstanding Pastry Chef" finalist by James Beard, a distinction that would be repeated the following year. April 2019 saw the announcement that the Manzkes would be taking over the Pico-Robertson building that previously held both
Picca
and
Sotto
to create a multi-part eatery called Bicyclette. In January this year, plans for the Downtown restaurant were scrapped. A month later, Walter was struck by a car outside of Bicyclette, and sustained serious injuries that required hospitalization; fortunately, the Chef appears to be well on the road to recovery. Shortly after the accident, Marge was once again named a Beard "Outstanding Pastry Chef" semifinalist, though it remains to be seen if she'll become an actual nominee this year, as the announcement ceremony was postponed due to COVID-19 concerns.
Speaking of coronavirus, I've obviously been doing a lot of takeout recently as a result of the contagion, and Republique was on my list to check out. However, on April 2nd, the Manzkes announced that they'd be ending to-go dinner service, so the restaurant sort of moved up in priority on my list. I quickly headed over to Tock to pre-order, and ended up getting the last time slot on the last day. The family-style meal was priced at $32.50 per person (minimum two people), plus $10 service and 9.5% tax.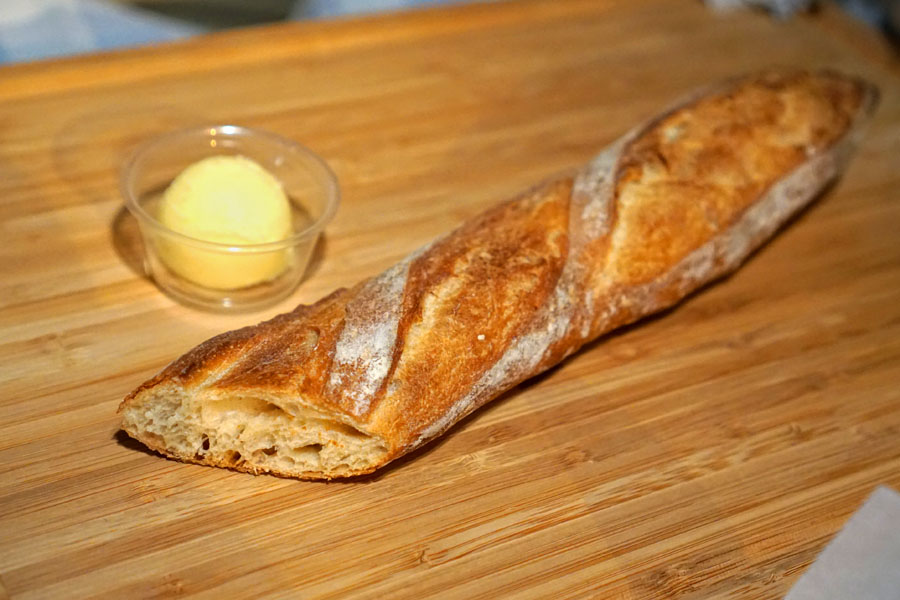 1: Baguette
| with french butter
Republique is of course of known for Margarita Manzke's baking program, and thus I can't be surprised that her baguette was pretty much spot on, the bread's crisp, shattery crust being especially impressive. The loaf was certainly enjoyable alone, but naturally was taken up a notch with the application of that salty French
beurre
.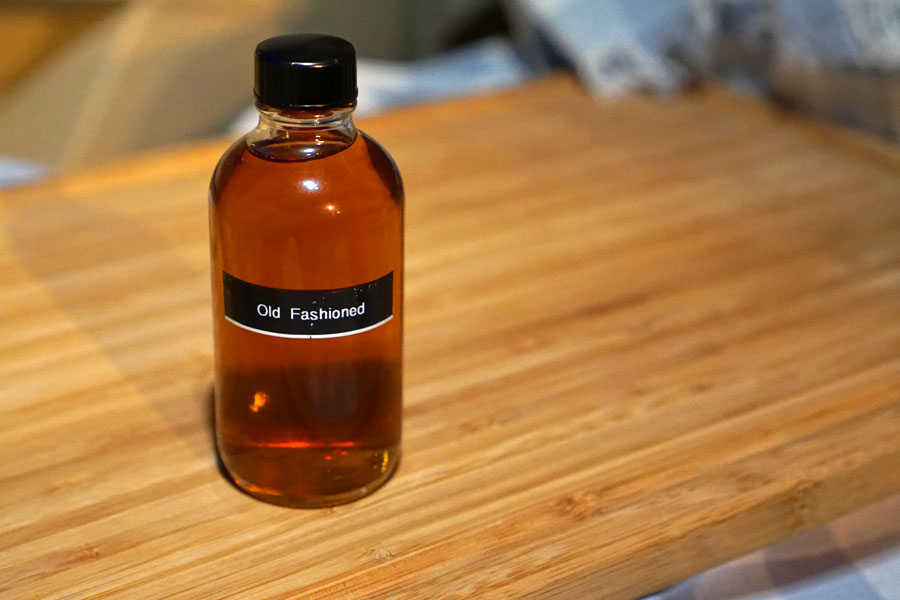 House Old Fashioned [$13.00]
I tried one of the restaurant's bottled cocktails, and it didn't disappoint, particularly given that it was priced $5 lower than usual. Super aromatic nose of brown sugar laced with piquant citrus. On the palate the drink was on the thicker side, and displayed a base of boozy sweetness leading to a marked bitterness and spice, while notes of citrus showed up right at the end. I will say that I really wish they could've included ice.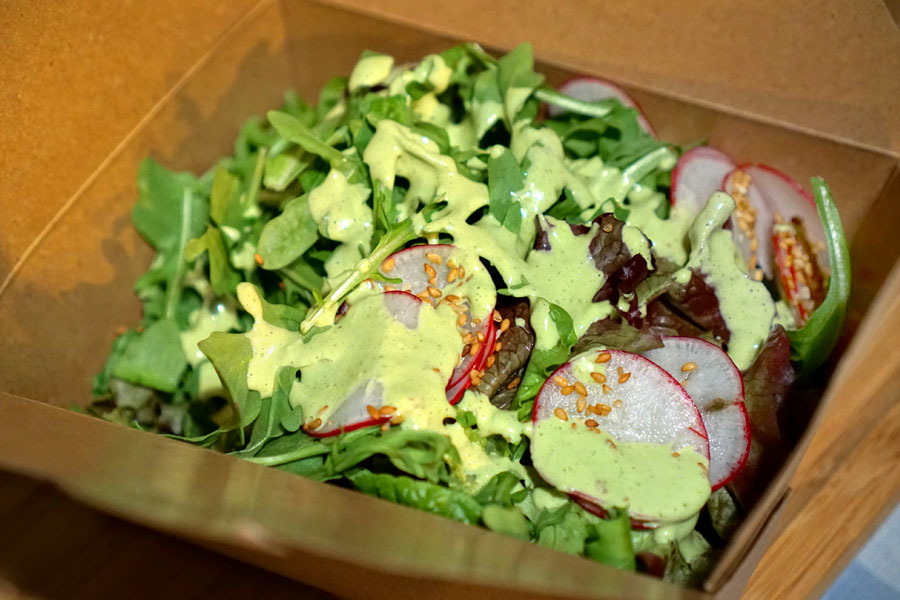 2: Baby Green Salad
| green goddess dressing, fines herbes, radish, and toasted seeds
I'm generally not one to order salad, but did enjoy this particular example. The key here was the sheer brightness and bitterness of the greens, and how that matched up with the creamy, zippy green goddess, which had a surprising depth and savoriness to it. I also appreciated the crisp, zesty exclamation points offered up by the slivers of radish.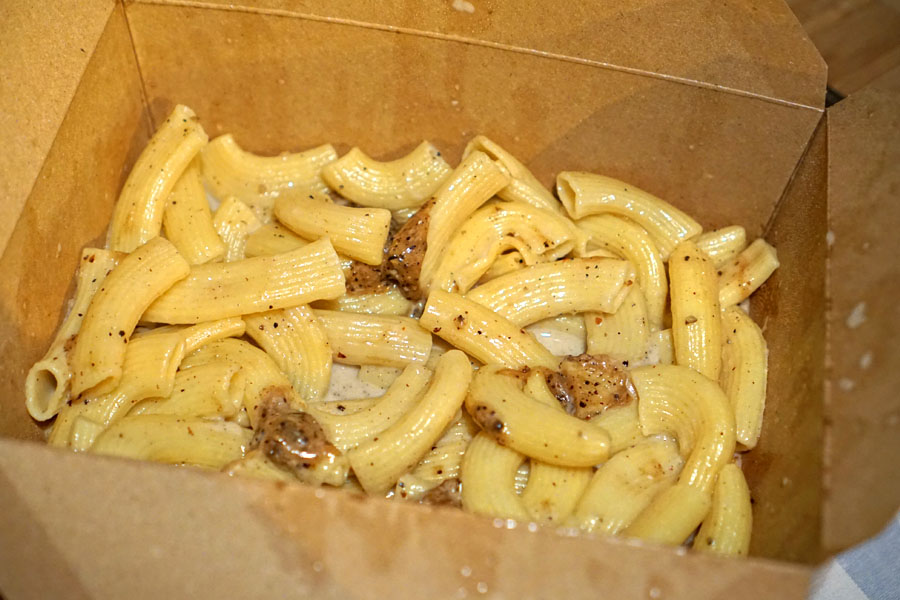 3: Rigatoni
| cacio e pepe
The pasta course was a comforting one. Texturally, the rigatoni was just what you'd want, and I was quite enamored with the utter pepperiness of the dish, and how that was tempered just a tiny bit by all the cheese.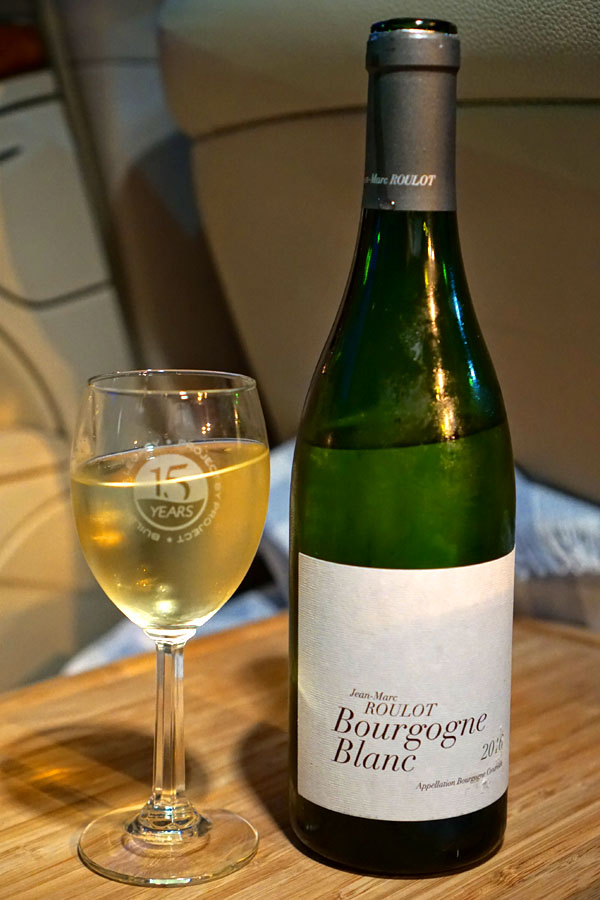 I ended up ordering some wine, and opted for the
2016 Jean-Marc Roulot Bourgogne Blanc [$65.00]
since it was unusually well-priced, the bottle typically selling for around $80 at retail (and it's $130 on Republique's own wine list). It displayed a very appealing bouquet filled with soft stone fruit, some juicy citrus, and a bit of mineral. Tasting it, I found the wine refreshing and easy-going, showcasing herby, spicy flavors up front alongside more ripe fruit, while the finish brought a slight caramel note, oak, and nuts.
4: Mary's Organic Rotisserie Chicken
| thao farms broccoli de cicco, mustard jus
Time for the main course. I began with the breast, which was actually quite juicy, and beautifully seasoned with plenty of rosemary--very nice. The wing, meanwhile, was similarly flavored, though lusher in terms of texture. My favorite part was the thigh, with its deft mix of seasoning and succulence, while coming in at last place was the drumstick, which was drier than I would've liked. As for the accompaniments, I was a big fan of the astringency of the greens here, and the root veggies certainly made sense as a cozy pairing, too.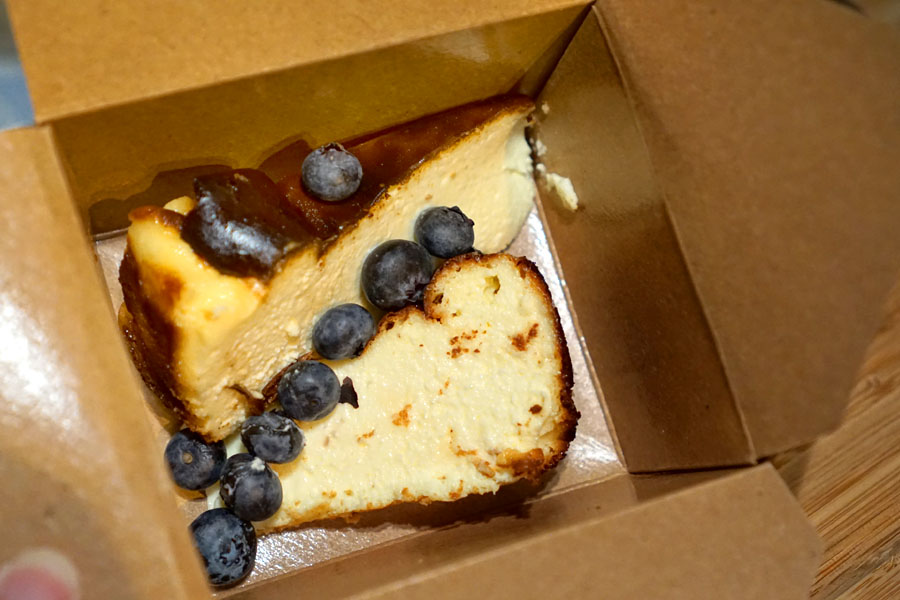 5: Basque Cheesecake
| citrus
Dessert duties were handled by two slices of cheesecake of the Basque variety. Of course, the crux here was that wonderfully burnt, caramelized crust, which really worked wonders when taken in concert with the cake's lush, creamy body. Nice accent from the blueberries, too.
This was another successful experiment in take-out. The food tonight was like a somewhat homier interpretation of what you typically find at Republique, which is probably what you want in times like these. I'm hoping that, after the virus passes, the restaurant can come back quickly, and of course, I'm looking forward to Bicyclette as well, which was originally slated to open in the spring, but has been pushed back to who knows when.