Izakaya Tonchinkan (Arcadia, CA)
Izakaya Ton Chin Kan
713 W Duarte Rd, Arcadia, CA 91007
626.461.5078
www.izakaya.la / tonchinkan.izakaya.la
Sat 06/12/2021, 08:05p-10:20p

I was recently in search of Japanese cuisine in the SGV and, somewhat unexpectedly, ended up at Izakaya Tonchinkan (呑み屋 とんちんかん, or
Nomiya Tonchinkan
). The place is relatively new, having opened at the start of March 2018, and comes to us from Chef/Owner Yamato Miura. It's part of Miura's
Bun Geiz Corporation
family of restaurants, which also includes the likes of San Gabriel's Benten Ramen (open July 2013) and DTLA Ramen (open February 2017). The Chef reportedly worked at Sushi Gen early on in his career, and followed that up with a stint at
Urasawa
.
Tonchinkan instituted takeout for the first time following the coronavirus shutdowns last March, and said takeout was actually sushi-focused, representing a change of pace from the spot's usual fare. This was made possible by Miura's hiring of former coworker-slash-sushi specialist Hiro Yamada, who had decamped from
Shiki
in Beverly Hills in February 2020. Given the success of Tonchinkan's sushi offerings, they will continue to be available post-pandemic, and apparently the Chefs are even considering opening up a separate sushi restaurant together.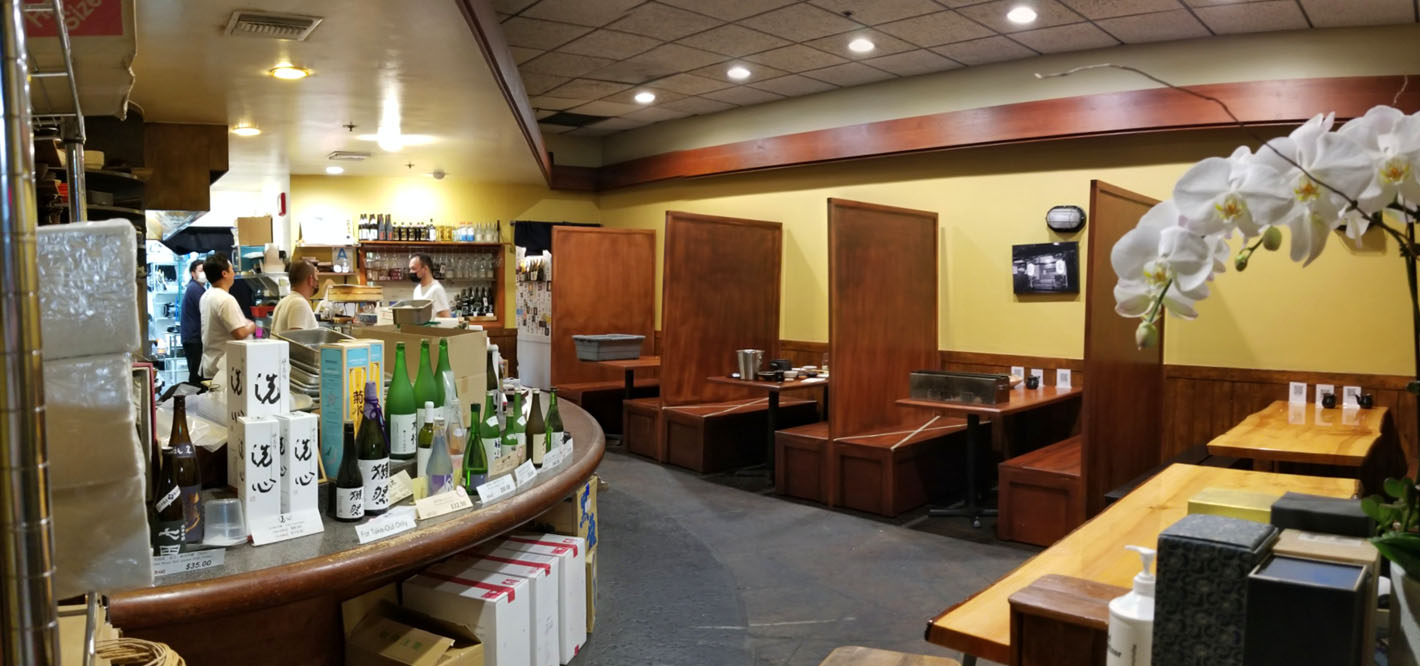 Tonchinkan occupies the former home of Takayuki Hori's yakitori joint Hinotori, and the decor hasn't really changed all that much. Before Hinotori, the address held the longstanding Sakana Seafood, which was founded by Noriyuki Okamoto all the way back in 1989 (and sold to new owners in 2006).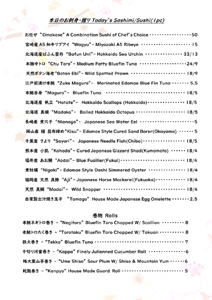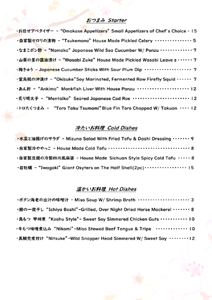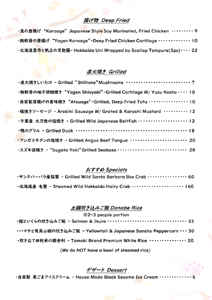 The menu is of a manageable size, and lists a prototypical selection of izakaya dishes, though supposedly the restaurant also hosts sushi omakase nights on Sundays. Click for larger versions.












Drink-wise, the focus is clearly on sake (the place has one of the better lists I've seen in the Los Angeles region), though shochu, beer, and wine are also offered. Corkage is $25. Click for larger versions.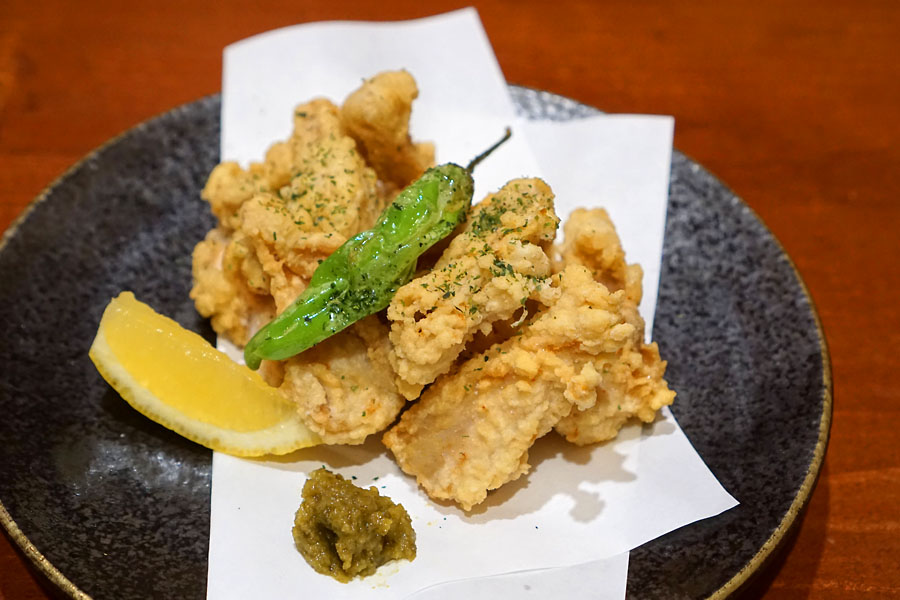 "Yagen Karaage" - Deep Fried Chicken Cartilage [$10.00]
The meal got off to a very strong start thanks to the
yagen nankotsu
, which was easily one of the best preparations of the dish I've ever had. The texture on the cartilage was pretty much flawless, while flavors were satisfyingly savory at first, with complementary notes of salt and green tea coming in later and lingering. Be sure to make use of the included
yuzukosho
, too.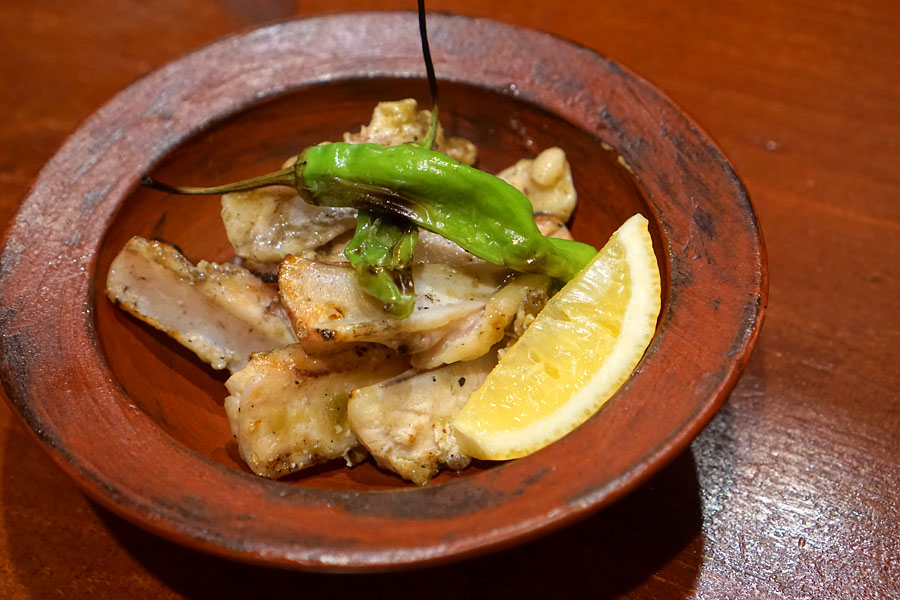 "Yagen Shioyaki" - Grilled Cartilage W/ Yuzu Kosho [$10.00]
We also tried the breast cartilage in grilled form, and it was a winner as well. I was definitely a fan of the interplay between the forces of smoke and citrus, and again, the consistency of the soft bone was just what I was looking for.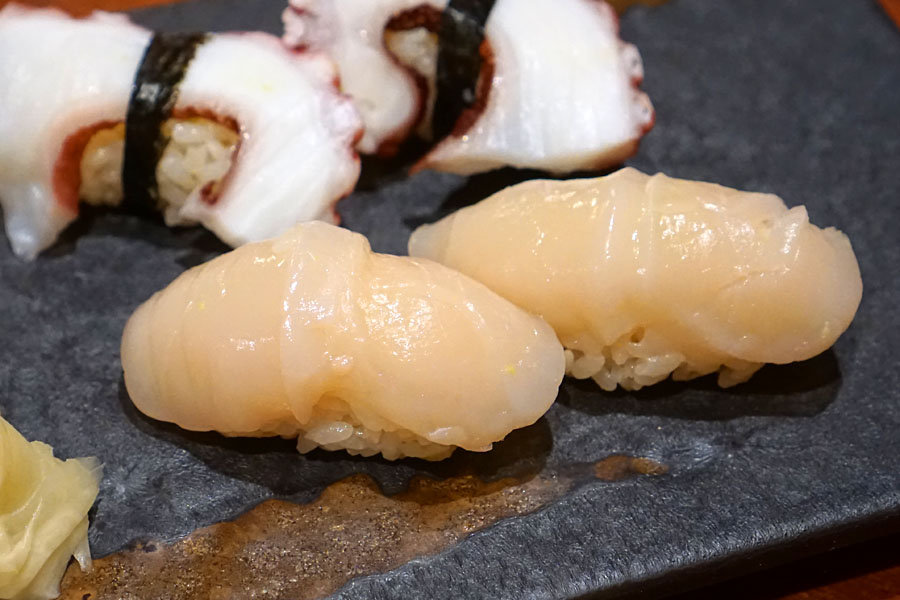 "Hotate" - Hokkaido Scallops (Hokkaido) Sushi [$5.00/each]
The first of two
nigiri
items featured well-textured scallops imbued with the trademark sweetness and brine that you'd want and expect from the bivalves. However, there was also this slight undercurrent of funk that didn't quite sit well with me, though the wasabi did help smooth that out.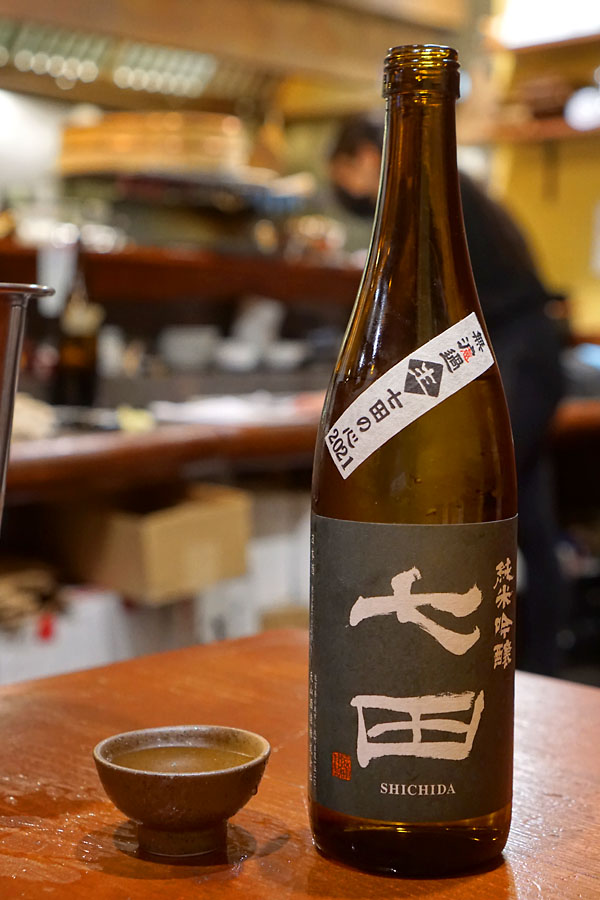 To drink, I went with a bottle of the
2021 Shichida Junmai Ginjo Nama [$80]
, from Saga Prefecture-based producer Tenzan. The sake possessed a decidedly fruity, floral, almost bubblegum-esque nose, but one with a bit of ricey character hiding underneath. Tasting it, I got the raw "bite" that you often find with
namazake
, which provided some earth and spice to go along with the otherwise sweet, tropical flavors present.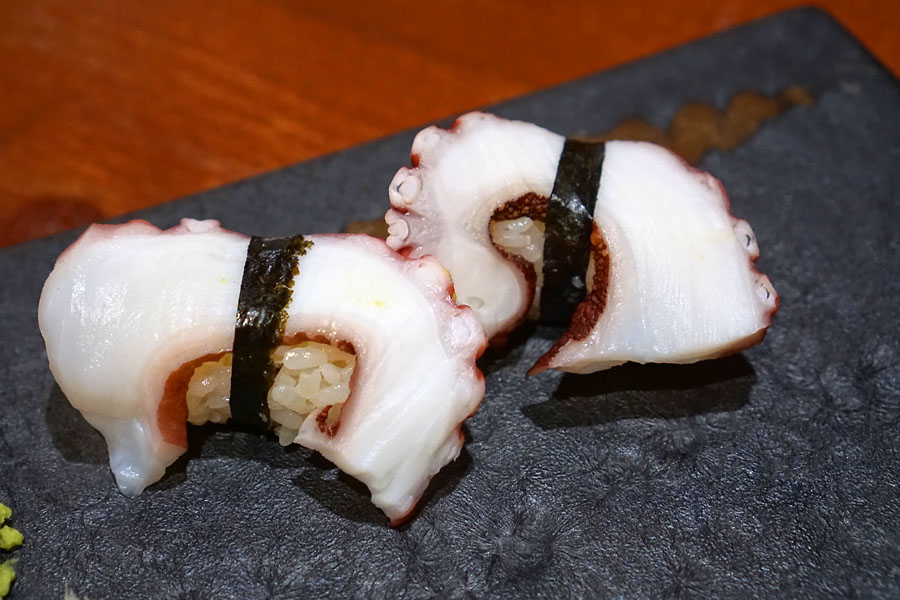 "Madako" - Boiled Hokkaido Octopus Sushi [$5.00/each]
Tako
was beautifully textured, with a supple, almost silky nap. Flavors were similarly elegant, and matched up pretty well with the extremely neutral, cool-ish rice used.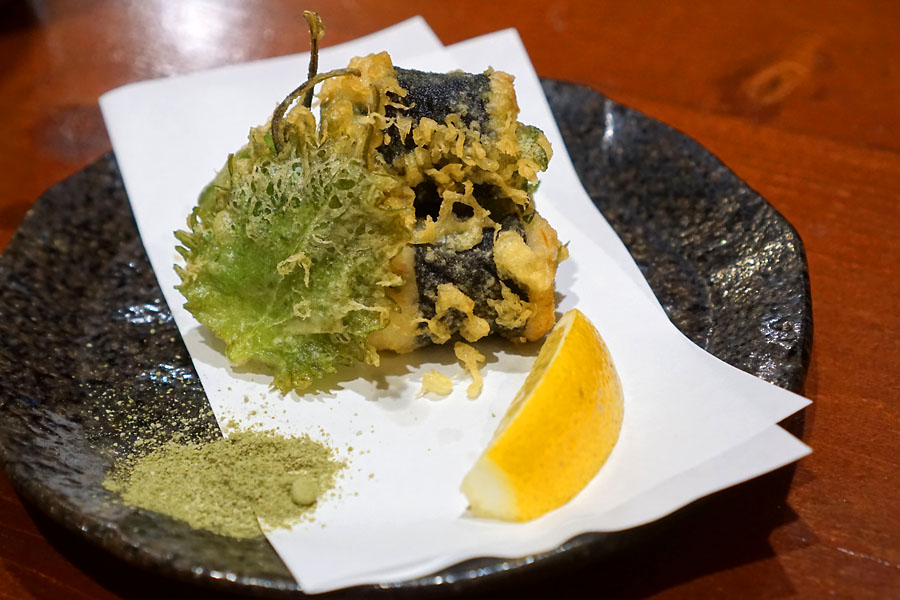 Hokkaido Uni Wrapped by Scallop Tempura (3pc) [$22.00]
In the evening's lone tempura course, the signature sweetness of sea urchin combined effortlessly with oceany cuts of scallop and minty shreds of shiso, while the matcha salt provided a great hit of salinity on the back end. I also loved the back-and-forth between creamy and crunchy textures here. Another standout.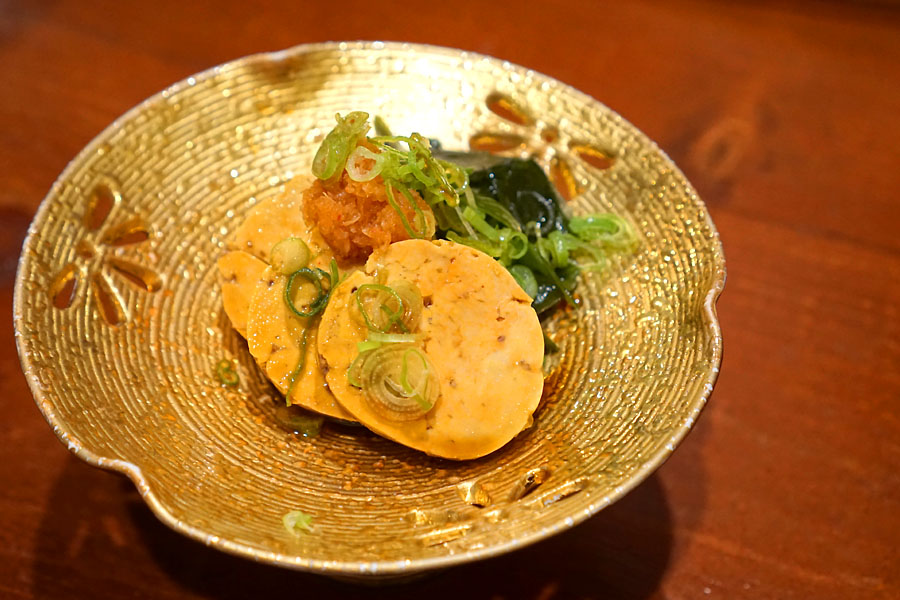 "Ankimo" Monkfish Liver With House Ponzu [$12.00]
The ankimo conveyed the classic, refined brine I was looking for, while piquant accompaniments of ponzu, scallion, and
momiji-oroshi
served their purpose admirably.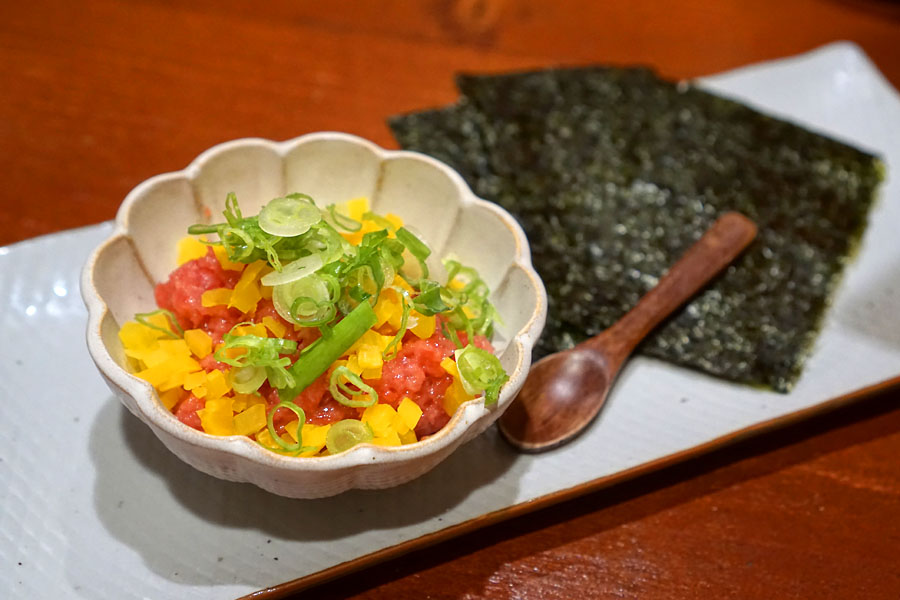 "Toro Taku Tsumami" Blue Fin Toro Chopped W/ Takuan [$12.00]
Next came bluefin prepared in a way that I don't think I'd encountered before. The pickled daikon actually did a great job balancing out the richness of the tuna, and imparted a lovely crunch as well. Also crucial was the crispness and umami from the seaweed, which really completed the experience.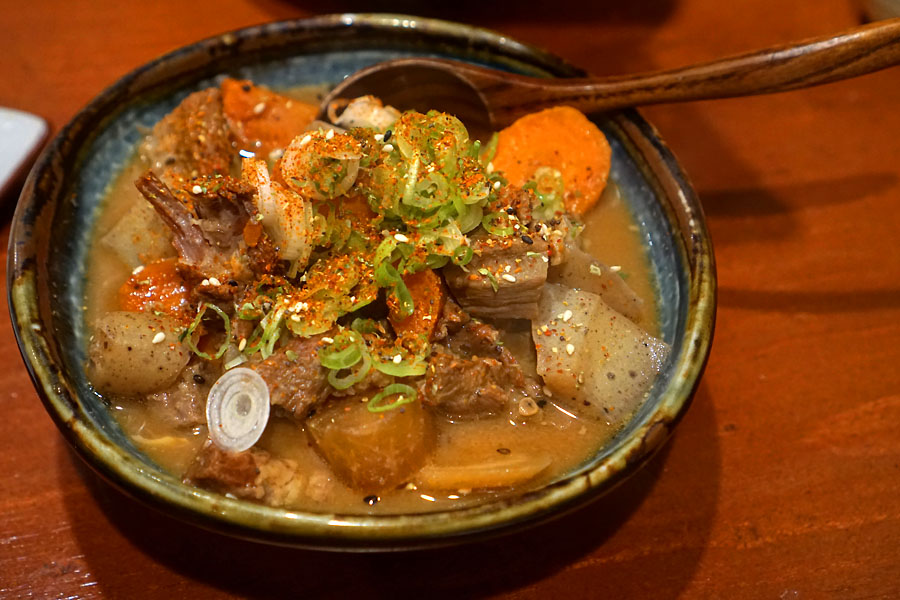 "Nikomi" - Miso Stewed Beef Tongue & Tripe [$10.00]
Long-cooked beef tongue displayed a wonderfully tender consistency along with deep, savory flavors perked up by a subtle but pervasive spice. At the same time,
konnyaku
offered up contrast in both taste and texture, while the root veggies gave the dish an even homier feel. Yum.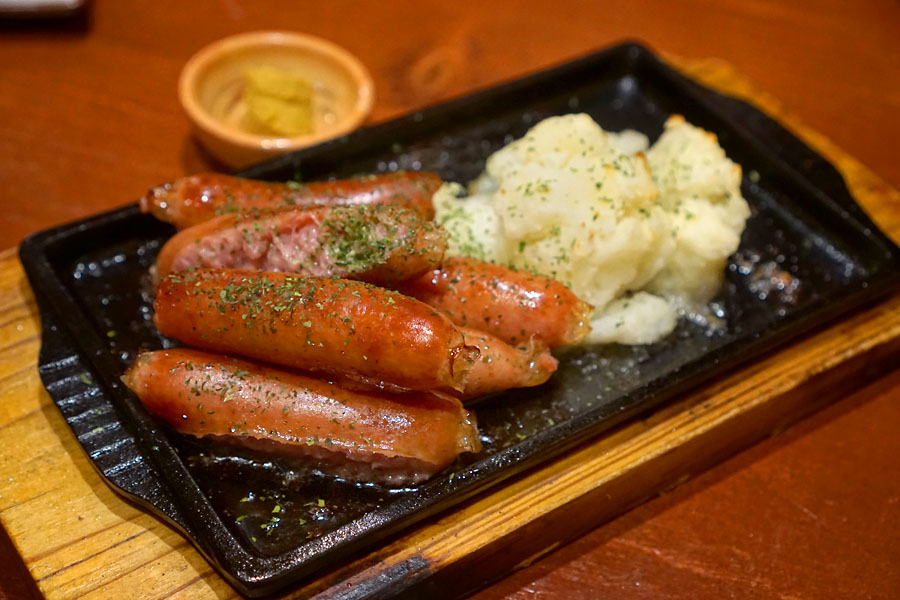 Arabiki Sausage W/ Grated & Karashi Mustard [$12.00]
Coarse-ground sausages were juicy and cozy, and had thick, snappy casings that I really enjoyed.
Karashi
mustard provided a prominent zing, while the potatoes moderated the flavors at play.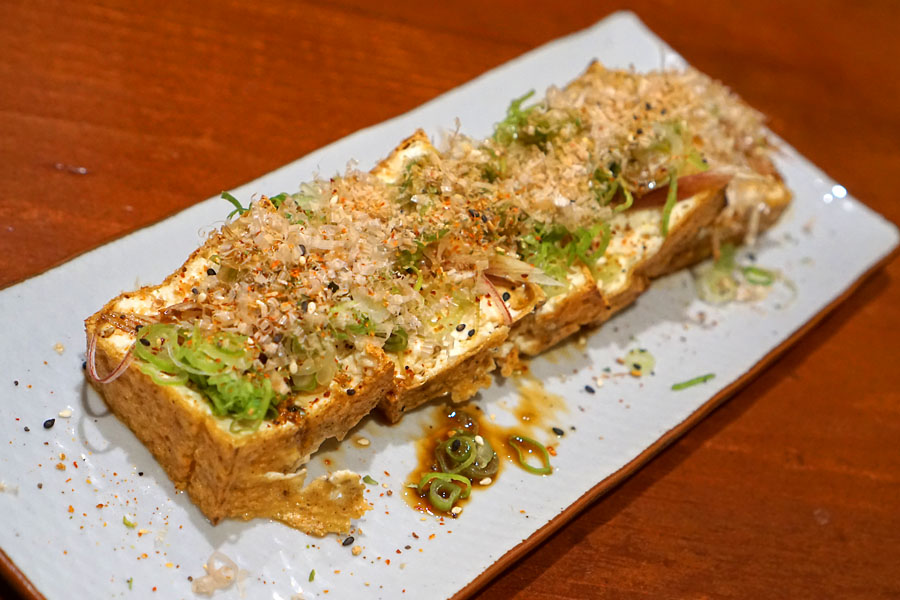 "Atsuage" - Grilled, Deep Fried Tofu [$10.00]
I was quite impressed with the
atsu-age
, which showed off a perfect combination of textures. In terms of taste, I got a subtle, ginger-y spice boosted by green onion and
katsuobushi
that matched up swimmingly with the relatively mild nature of the tofu.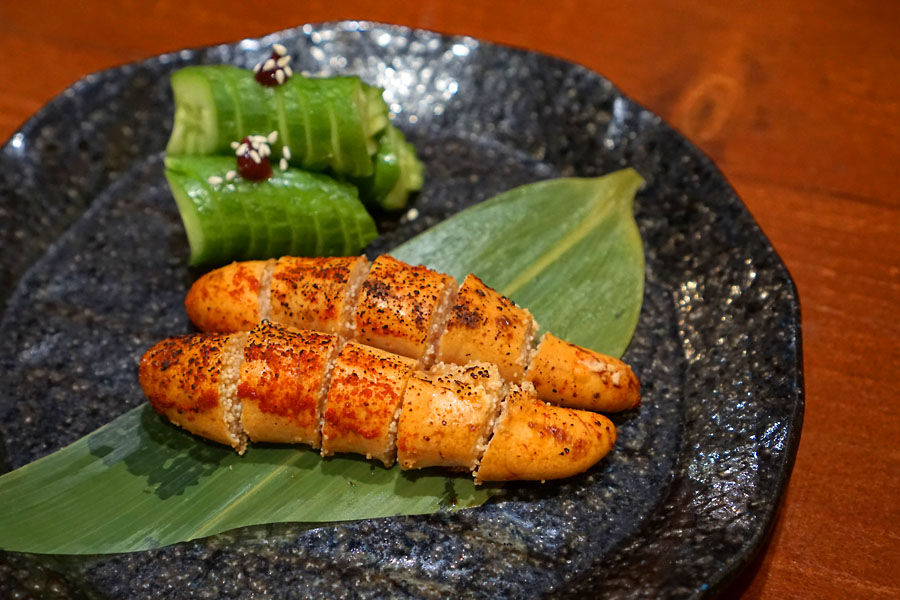 "Mentaiko" Seared Japanese Cod Roe [$12.00]
Pollock roe was gritty on the palate, with flavors that first presented a smoky sweetness before transitioning to a very clear punch of saline. This was certainly one of the more assertively flavored
sakana
we tried tonight, so the cucumber was key for balance.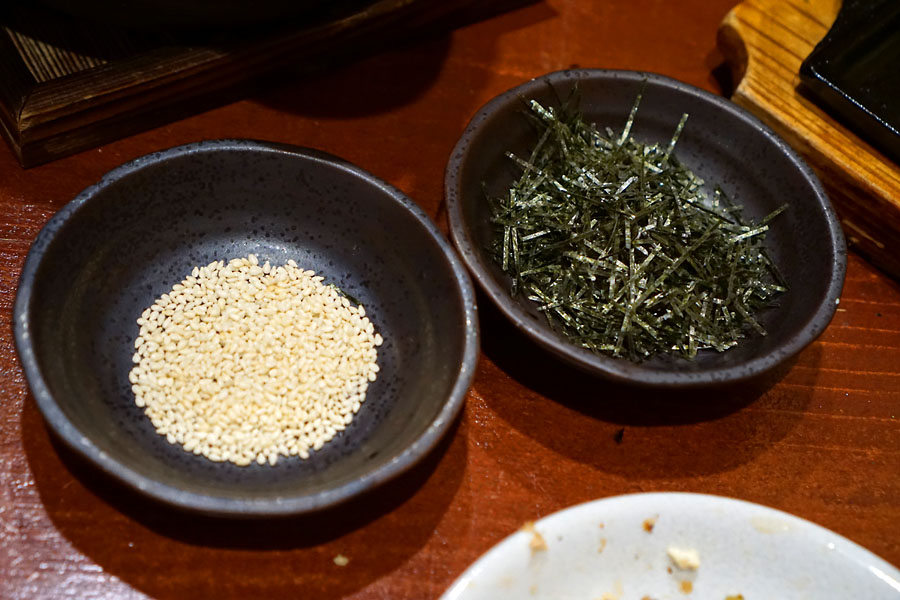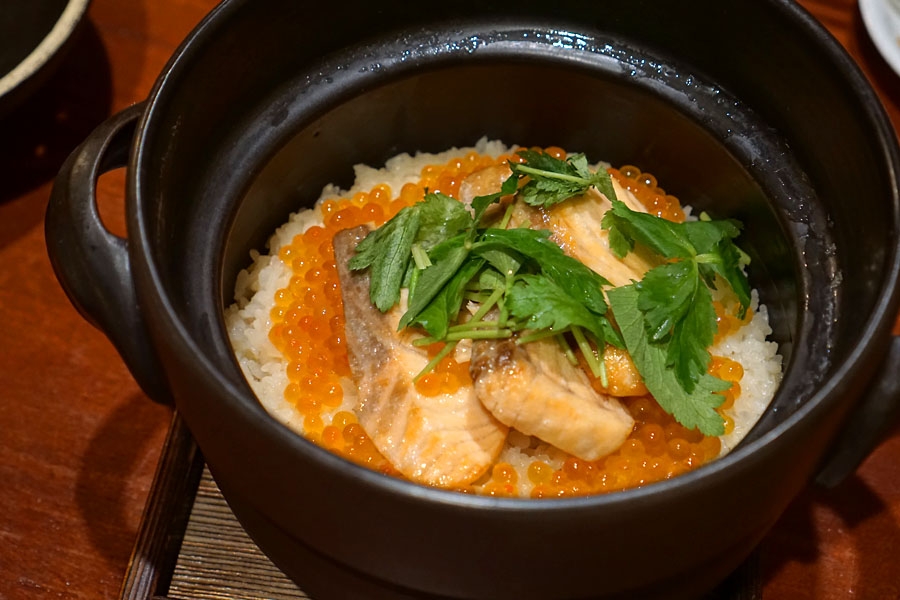 Salmon & Ikura Donabe Rice [$33.00]
We ended with a preparation of
donabe
-cooked rice, which I believe the Chef is somewhat known for. The actual rice was spot-on with regard to texture and moistness, and I really appreciated how it set the stage for both the richly-flavored salmon and its salty roe, all while the greenery brightened things up. A fitting close.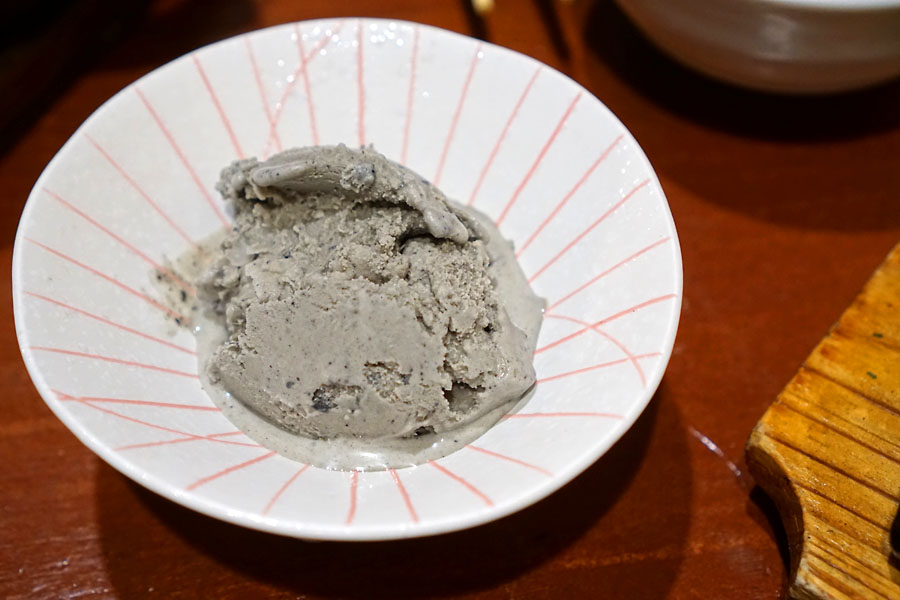 House Made Black Sesame Ice Cream [$6.00]
There's only one dessert on Tonchinkan's menu, but it's a worthwhile one. I'm a bit of a sucker for black sesame ice cream, and this was a commendable example, really showing off the sweet nuttiness of the
kuro goma
in a clear, uncomplicated manner.
I wasn't expecting to find a top-notch izakaya in Arcadia, so color me surprised, and impressed. I thoroughly enjoyed the focus and finesse I saw in the cooking tonight, and in fact, Tonchinkan is now going to be my go-to Japanese spot in the San Gabriel Valley, and one of my preferred izakayas in all of Southern California. Also, given the strength of this meal, I'll have to be on the lookout for Miura and Yamada's future sushi place, if that ever comes to fruition.