Tacos El Patron (Anaheim, CA)
Tacos El Patrón
516 N State College Blvd, Anaheim, CA 92806
714.603.7446
tacoselpatron.menufy.com
Sat 11/06/2021, 11:20p-12:40a

I visited
Taqueria Los Gueros
back at the start of October, and on my post about the place, reader "BMan1113VR" commented that I should give Tacos El Patron a try next time I'm in the area. Well, I was recently in the area, and decided to stop by for a late dinner.


The restaurant opened back in March 2019, and took over a space that used to house Super Tortas, and Manila Bay before that.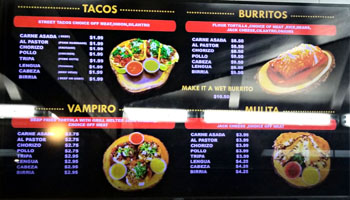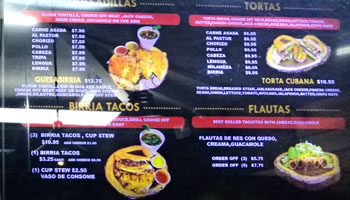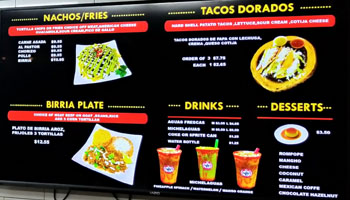 El Patron's menu is about what you'd expect, and lists a variety of meats available in a variety of formats. Do note that, sadly, the kitchen was out of both cabeza and lengua tonight. Click for larger versions.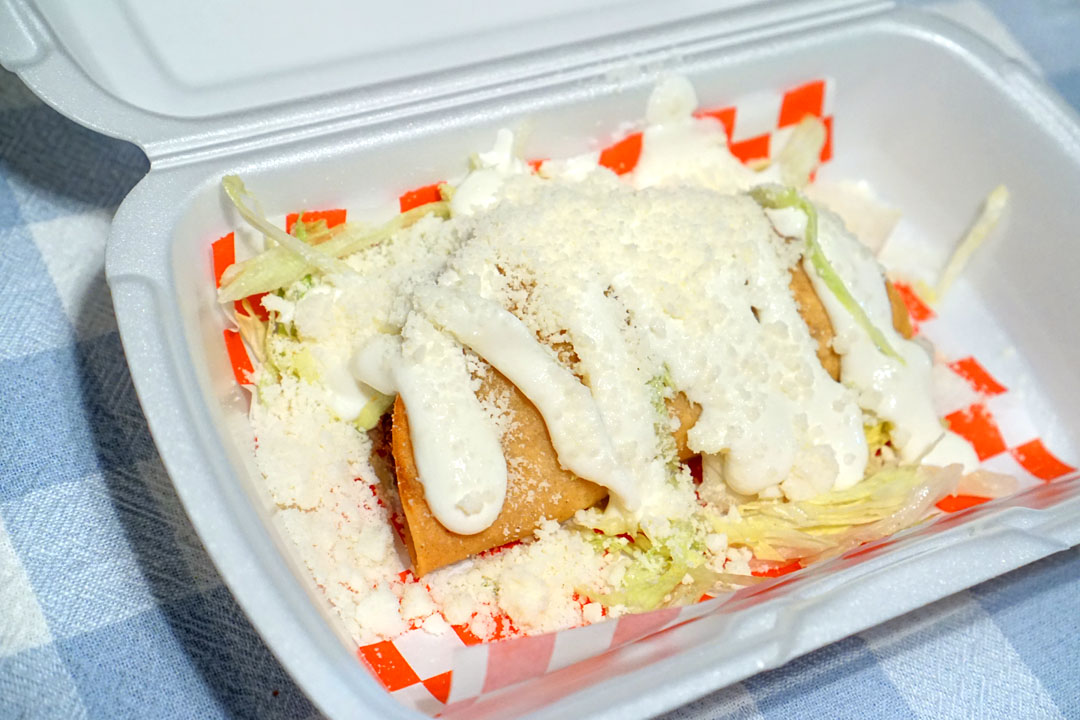 Taco Dorado de Papa con Lechuga, Crema, Queso Cotija [$2.76]
We'll get started with the hard-shelled taco, which was just what I was looking for: properly crispy, with a cozy stuffing of potato, and plenty of cheese and cream to complete the package. Nice contrast from the lettuce, too.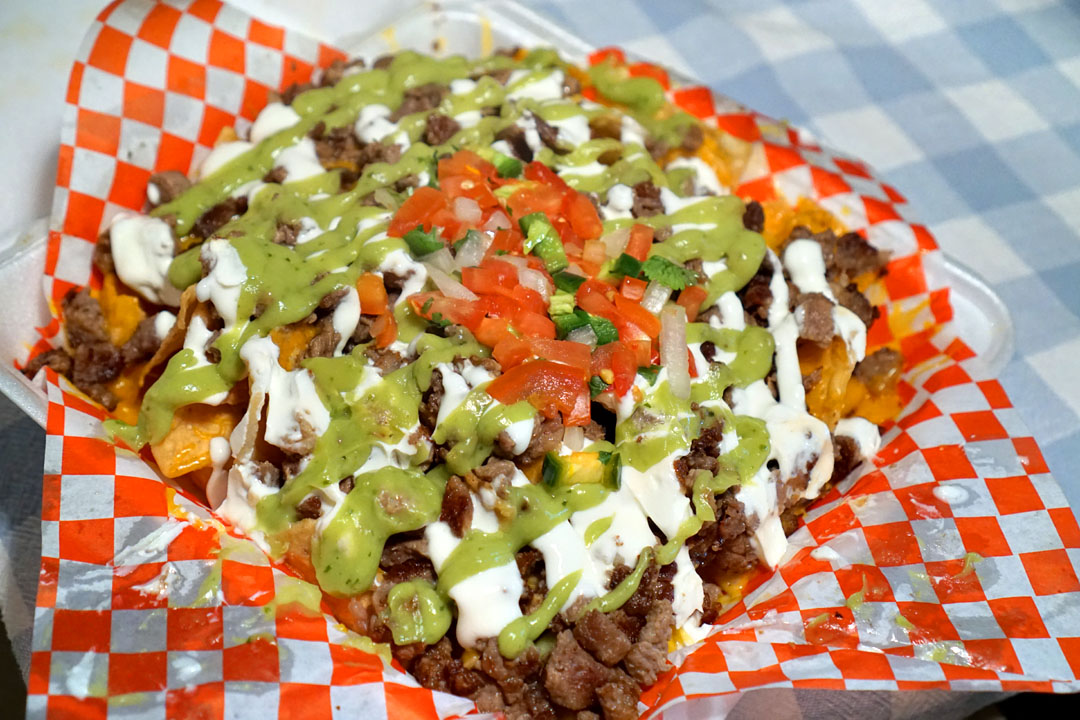 Nachos de Carne Asada [$9.95]
Given that it was National Nachos Day, this was an absolute must-order. The beef displayed a decent dosing of smoke and sear, and meshed especially well with the sour cream, while the pico de gallo certainly brightened up the dish. All in all, everything simply came together rather pleasingly here.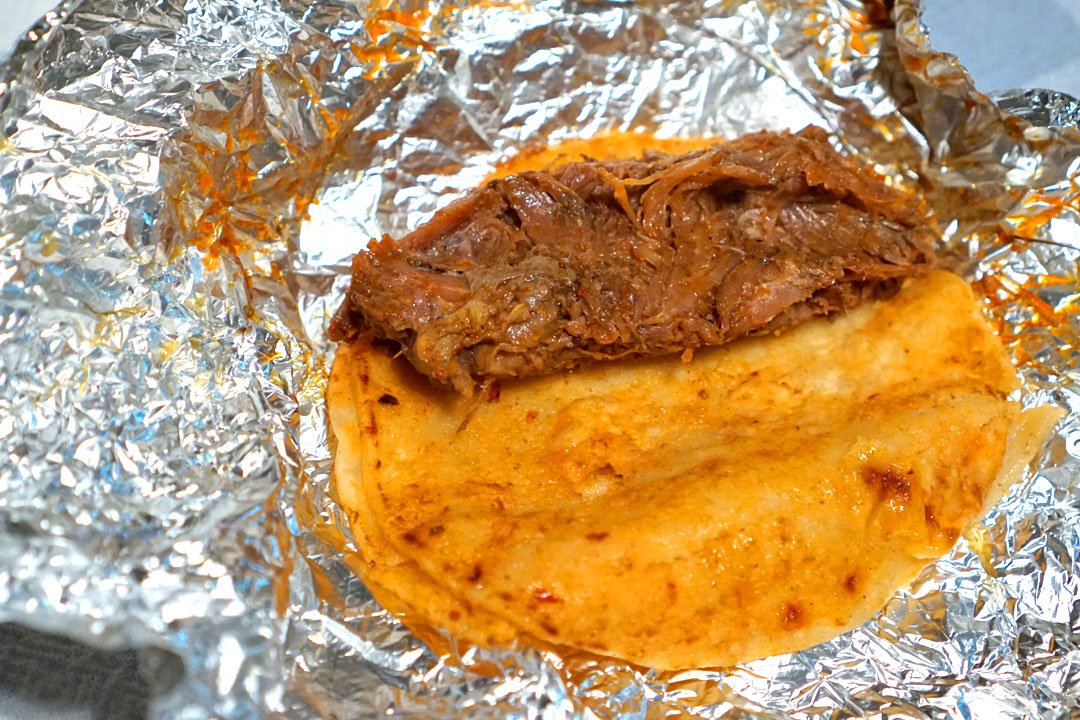 Taco de Birria de Res Regular [$2.03]
El Patron serves both beef and goat birria, and I made sure to try both varieties. This beef version was delectably spiced, with a focused chili pepper element, and just made sense with traditional accoutrements of onion and cilantro.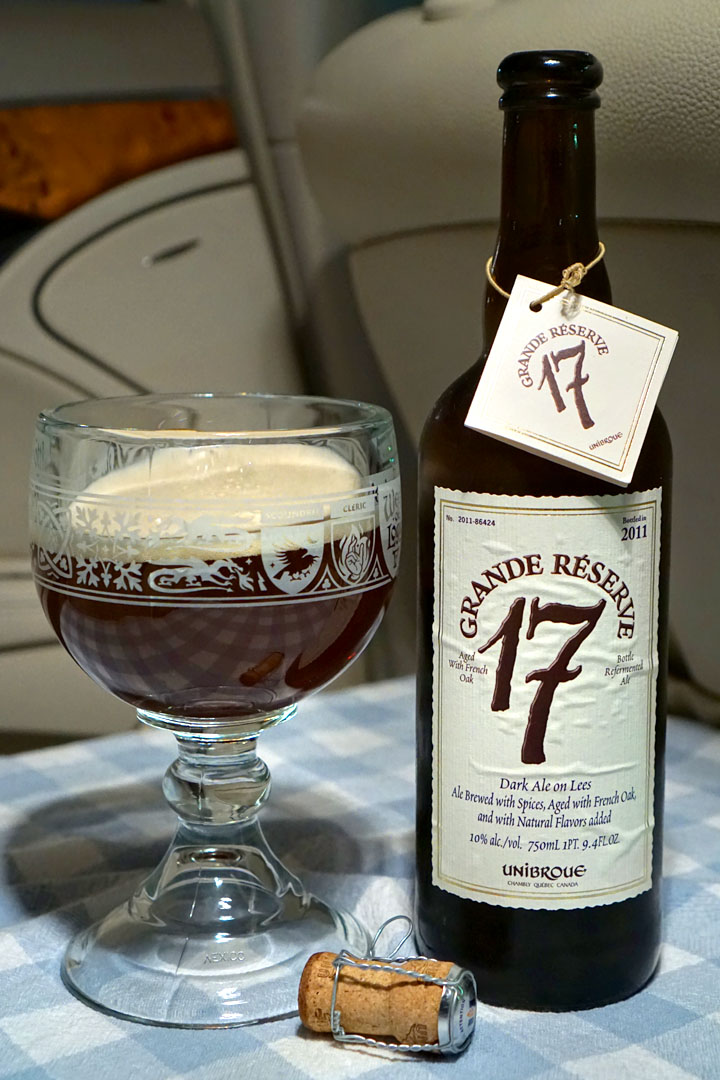 To drink, we have here the
2011 Unibroue 17 Grande Réserve
, a French oak-aged, Belgian-style dark ale that I'd be cellaring since the start of 2013. The beer smelled of sweet malt intertwined with a steely minerality, with banana hiding in the background. Taste-wise, I got more candied malt flavors alongside cocoa, dark fruit, oak, and a spiciness that only intensified towards the finish.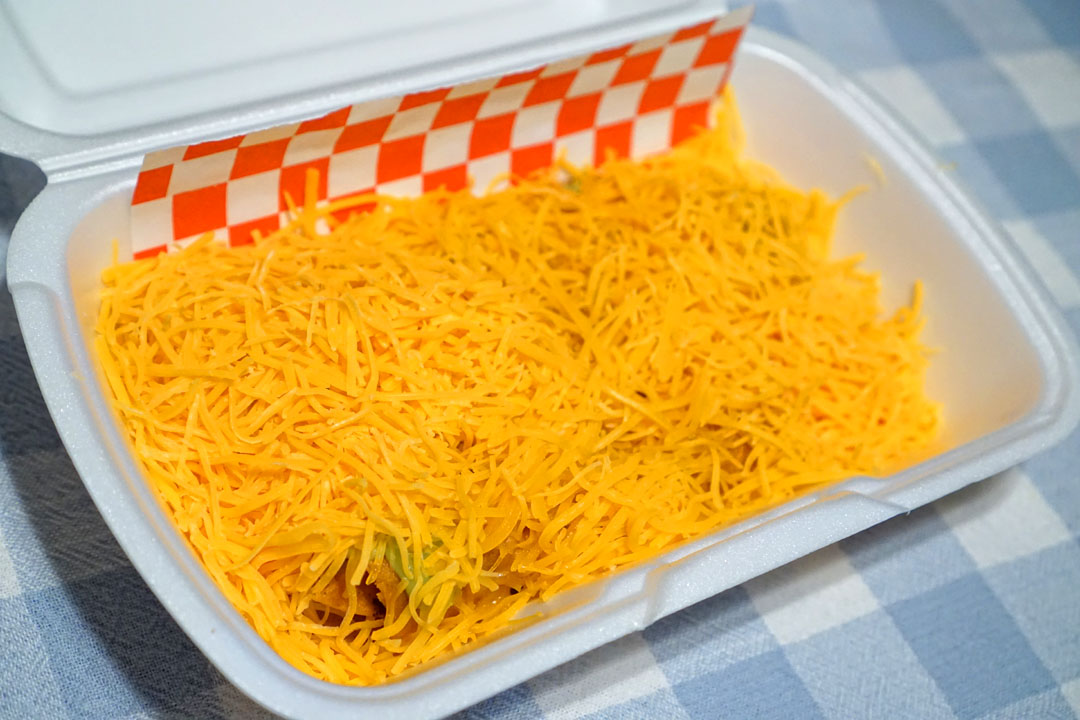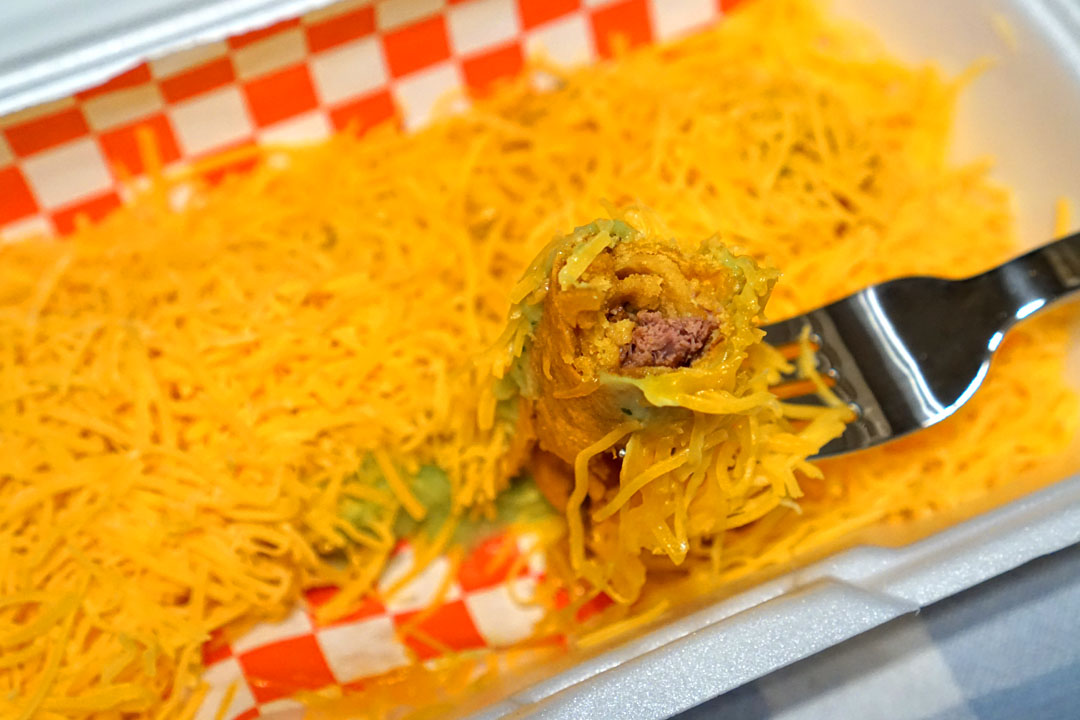 3 Flautas de Res con Queso, Crema, Guacamole [$5.98]
Taquitos ate super crunchy, and actually displayed a bit of a popcorn-esque flavor profile from the fried tortilla. Unfortunately, the beef was on the dry side, though the guac and liberal amounts of cheese did help smooth things out.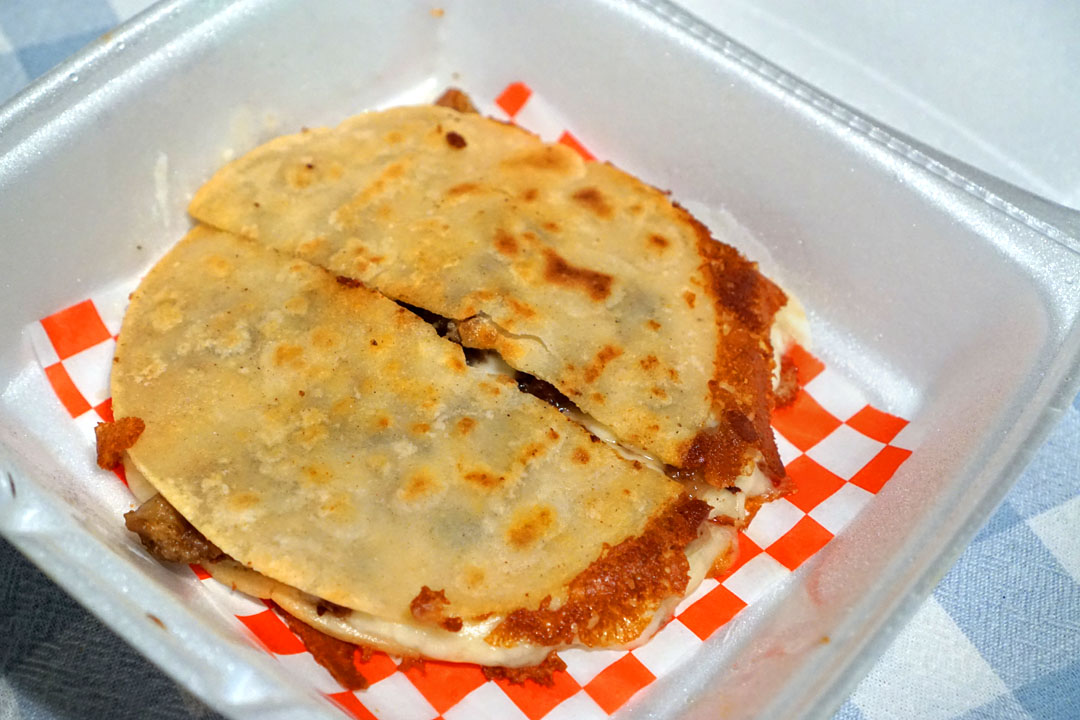 Mulita de Tripa [$4.42]
The tripe had the sear and crispy bits that I was looking for, along with a palpable musk that married superbly with the cheese (which also came with crispy bits).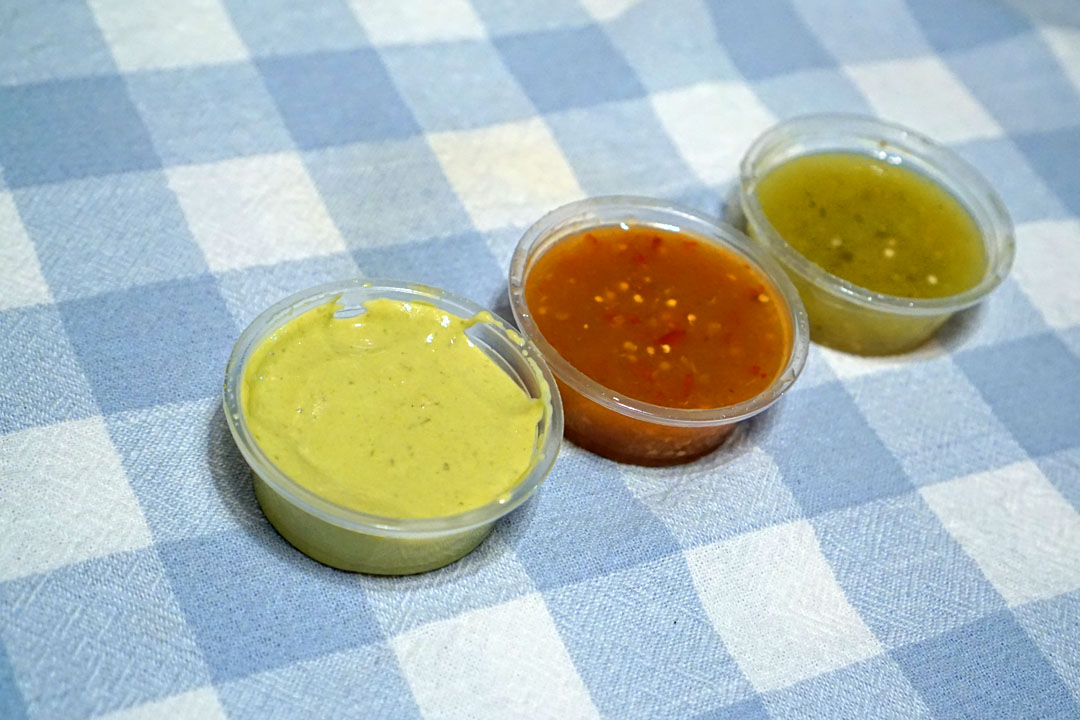 Three types of salsas were offered. The guacasalsa was the most intense of the bunch, with a very distinctly vegetal heat. The roja, meanwhile, was surprisingly earthy, yet floral, with a kick on the back end. Finally, the verde was the mildest, the fruitiest of the three, but still packed a punch.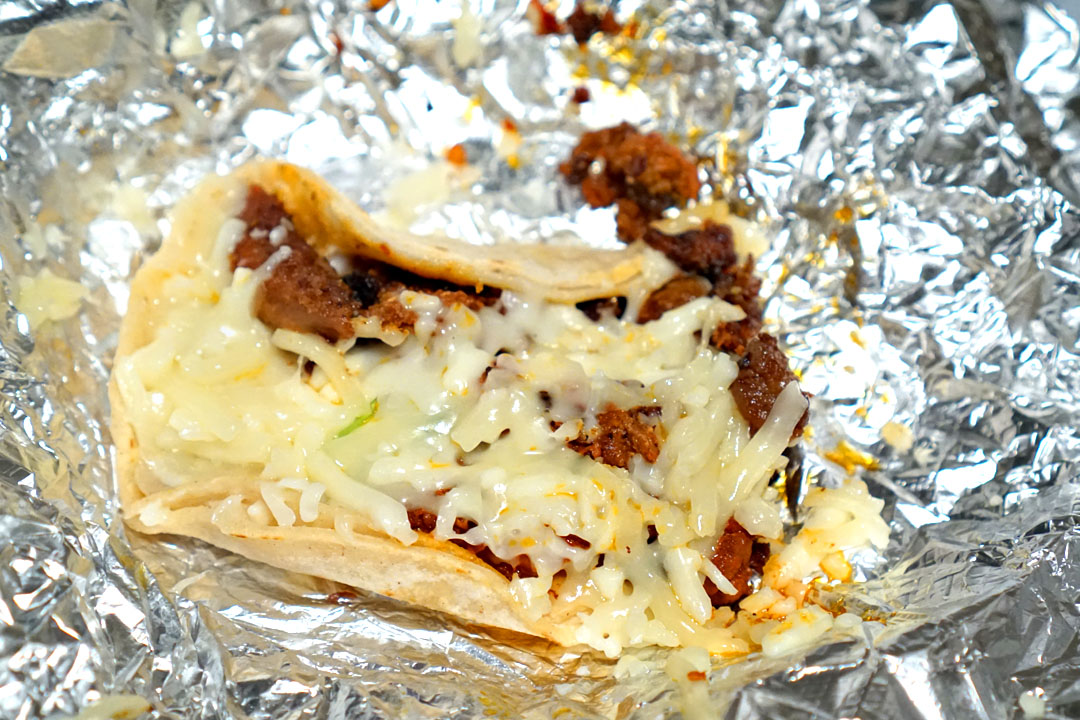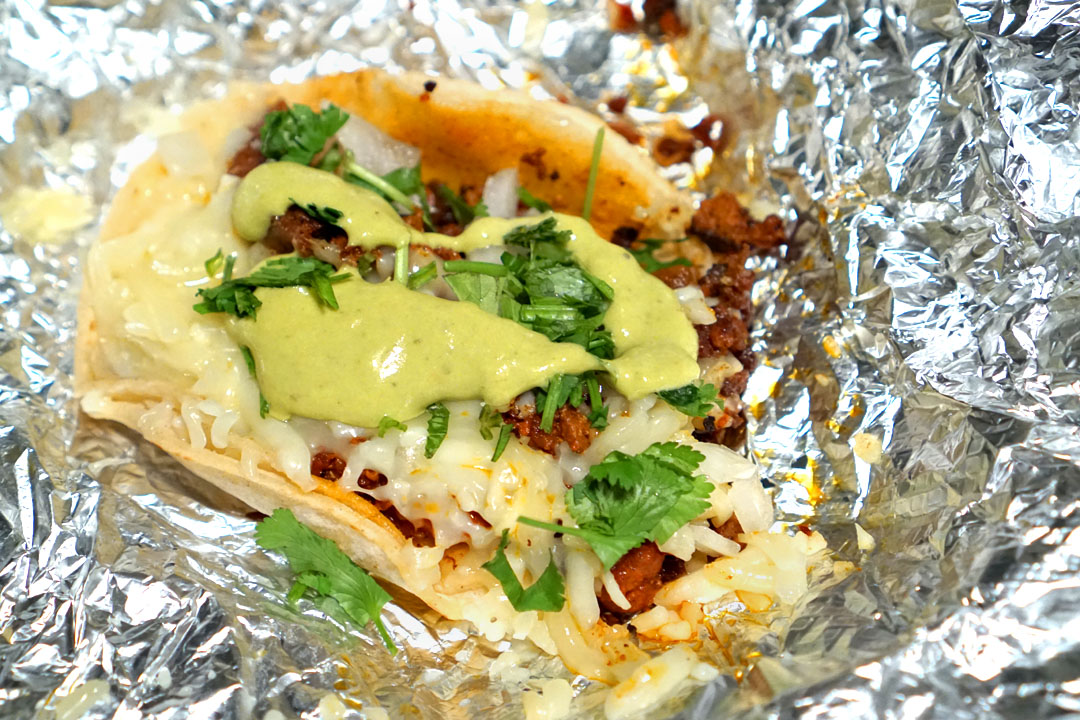 Taco de Chorizo + Con Queso [$1.99 + $0.26]
I'm a fan of pairing chorizo and queso, and the combination didn't disappoint tonight. The sausage had some nice crunchy bits, and displayed a deliciously spicy depth that coalesced easily with the cheese.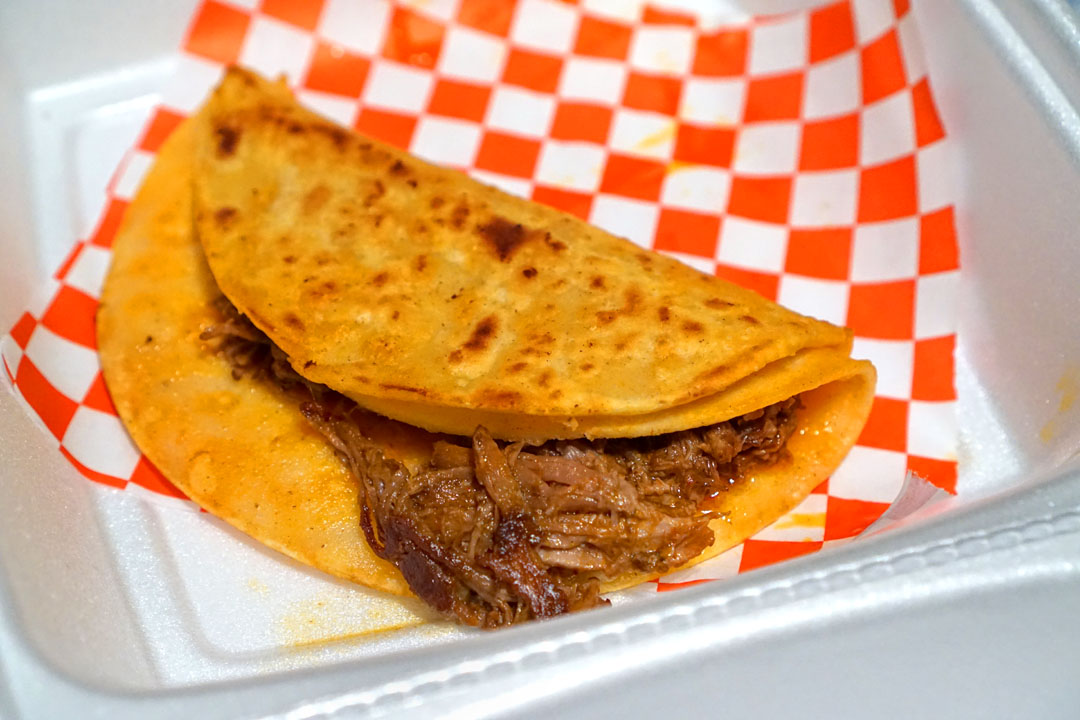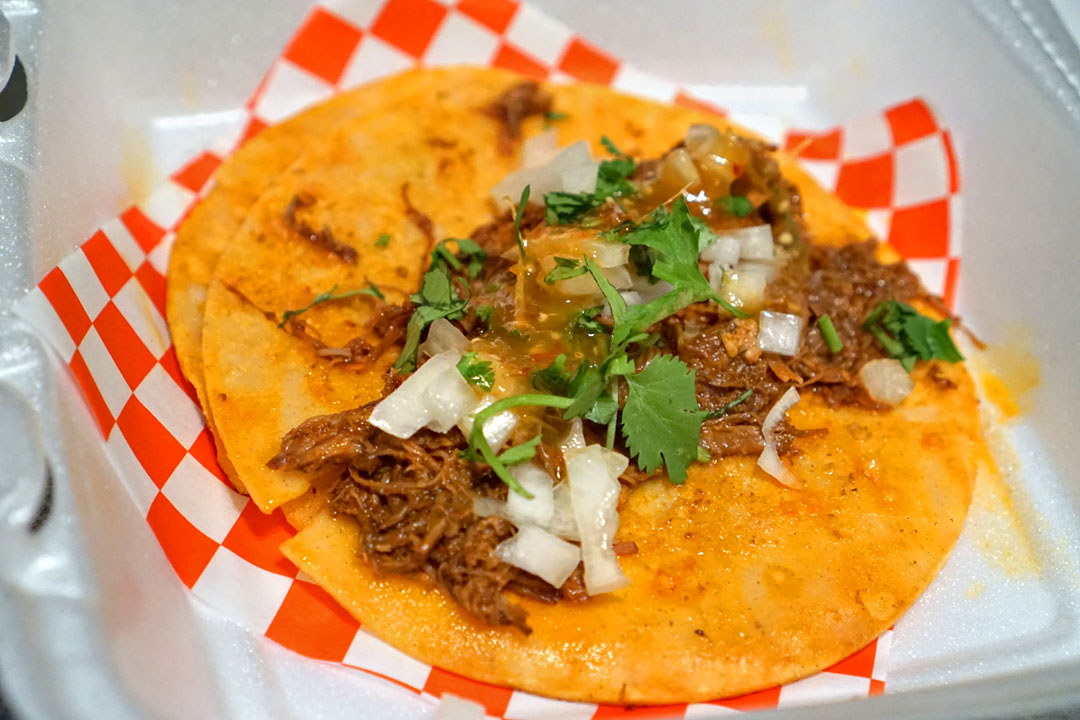 Taco de Birria de Chivo Enchilado [$3.38]
The goat birria was even better than the beef thanks to its headier, more complex flavors. The meat was great when taken with the onions, and I was pretty enamored with the textural contrast from the crispy griddled tortilla here.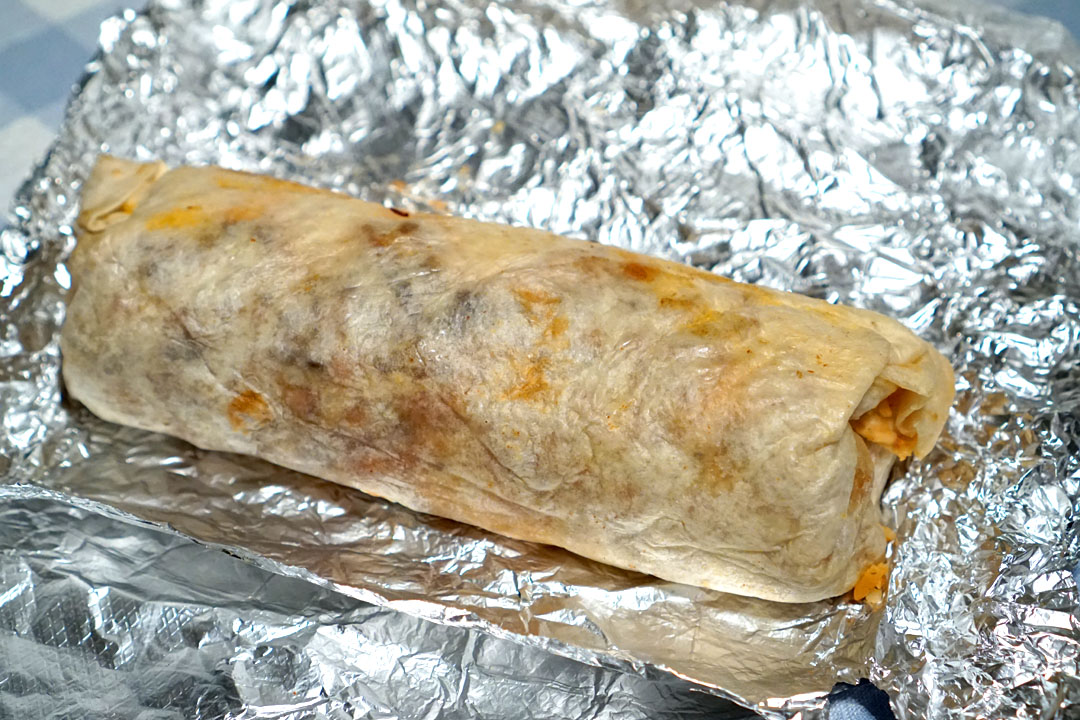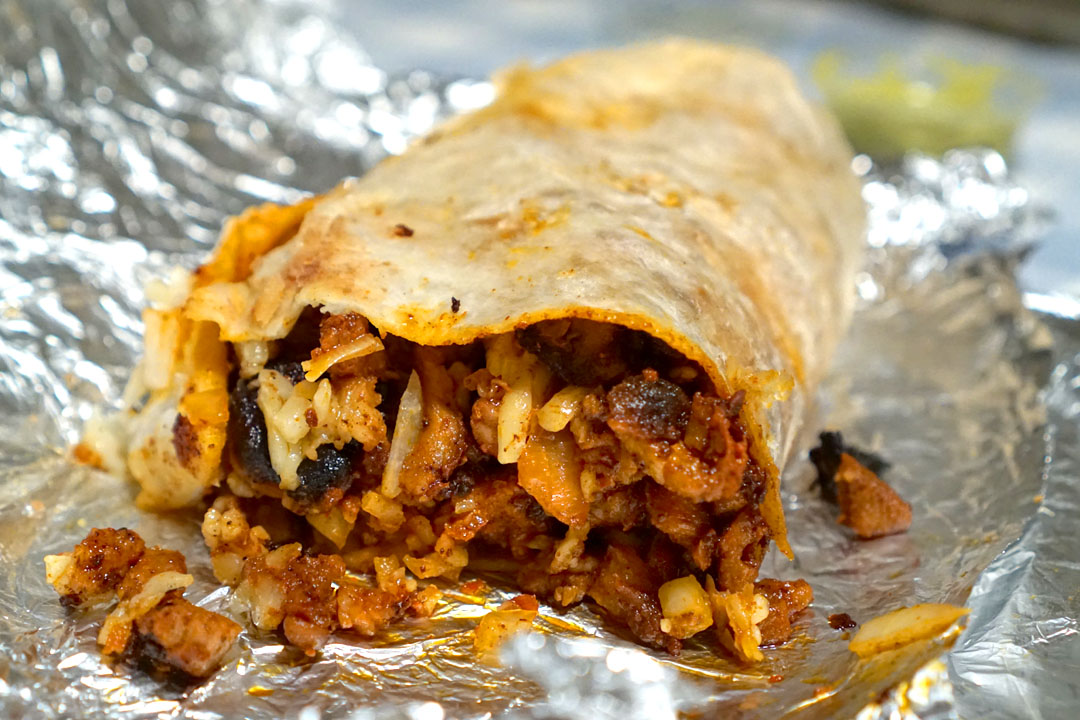 Burrito de Al Pastor [$8.51]
Last up was the pastor, which managed to be awfully satisfying. The pork arrived well-seasoned and well-seared, and possessed an unusually robust level of savor and funk that really called for the application of salsa, onion, and cilantro to keep it all in check.
I was quite happy with my meal at El Patron, and if I lived nearby, I'd totally come here on the regular to get my casual Mexican fix. "BMan1113VR" knows his stuff apparently, and also recommend the nearby Tacos Los Cholos, so that place is on my list to check out now as well.