Neat (Los Angeles, CA)
neat. LA Bar
11780 W Pico Blvd, Los Angeles, CA 90064
310.881.7081
www.neat.la
Sun 08/07/2022, 05:05p-07:10p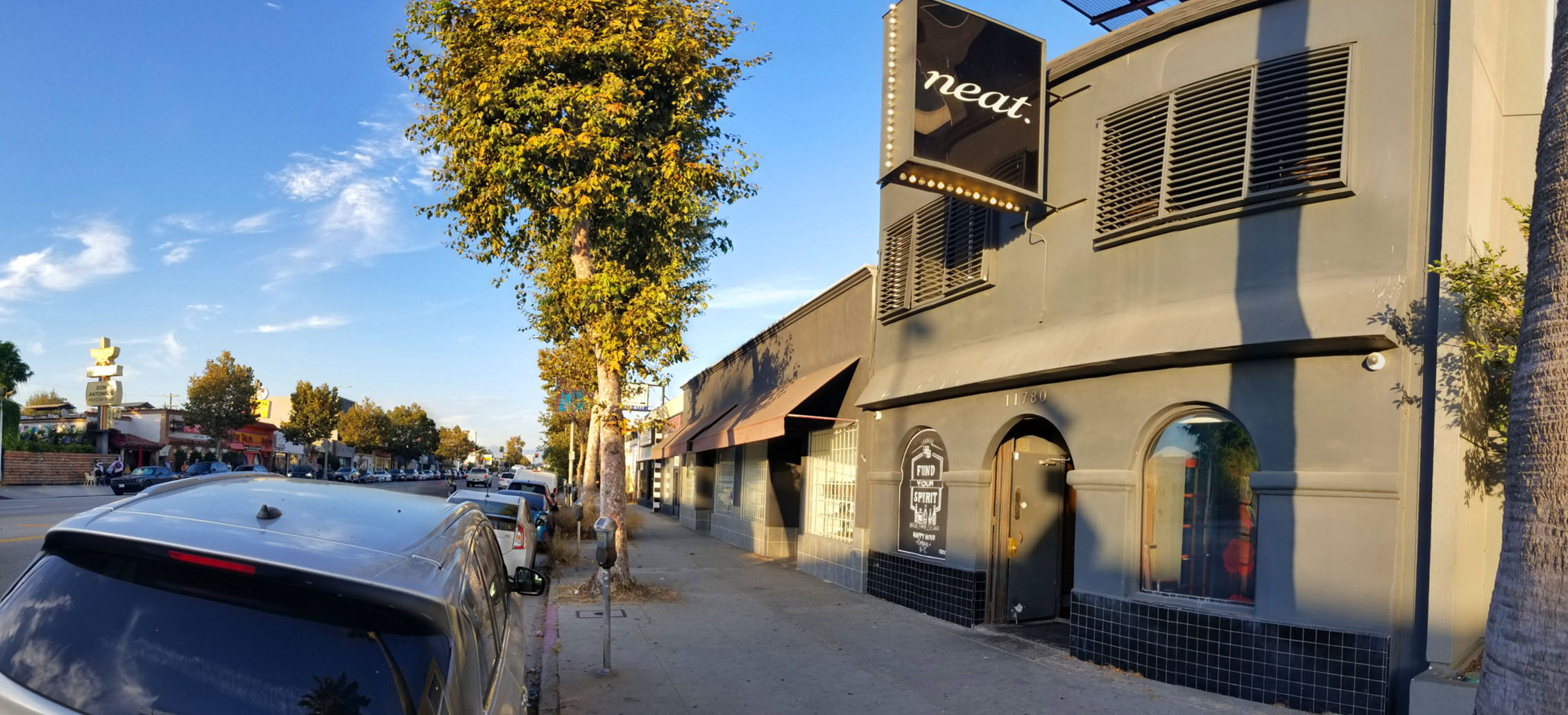 I recently found myself in the Westside one late afternoon and decided to check out Neat, a cocktail bar that'd been on my list to try for a while (note: the place isn't affiliated with the old Neat Bar in Glendale). The spot opened in January 2017, and is the brainchild of Wen Yeh (a.k.a. Wen Hao Yeh), a local Santa Monica boy and UCLA/USC grad who actually made his money in commercial real estate. His first venture in the hospitality biz was Bru Haus in Brentwood, which he and some partners launched in May 2011; the place closed at the start of the pandemic and never reopened. He also took over Zanzibar in SaMo in June 2012, which he transformed into West End in November 2016, and rebranded a third time into Canary in November 2019. Yeh also co-owns The Belmont in West Hollywood, which he bought into at the end of 2012. Meanwhile, work on Neat began in 2016 with partner Kenneth Parr.

Neat resides in a Sawtelle building that was previously home to the longstanding Liquid Kitty (1996-2016). As we can see, the space has definitely been gussied up from its days as a dive-ish bar.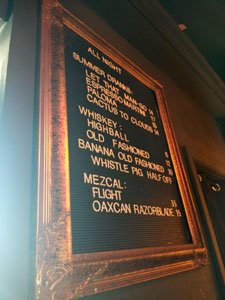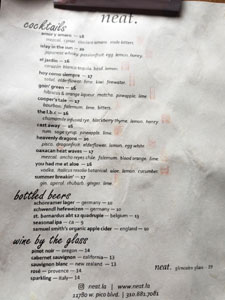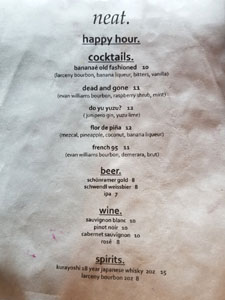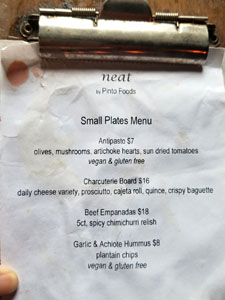 Pictured above is Neat's array of cocktails, beer, and wine, along with the happy hour selections and a small plates menu from Adriana Robleto's
Pinto Foods
. Click for larger versions.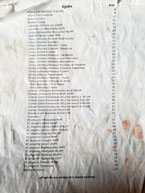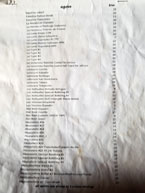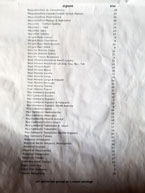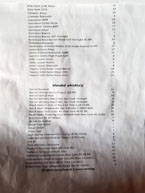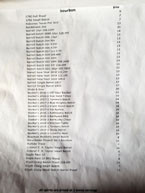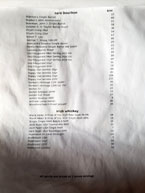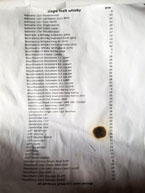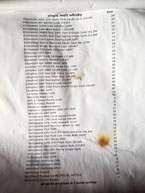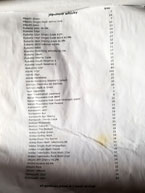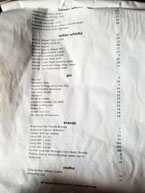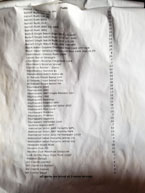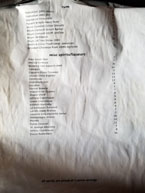 In addition, the bar stocks one of the most impressive selection of bottles I've seen in a while, with a focus on agave spirits, whiskies, and rums. Click for larger versions.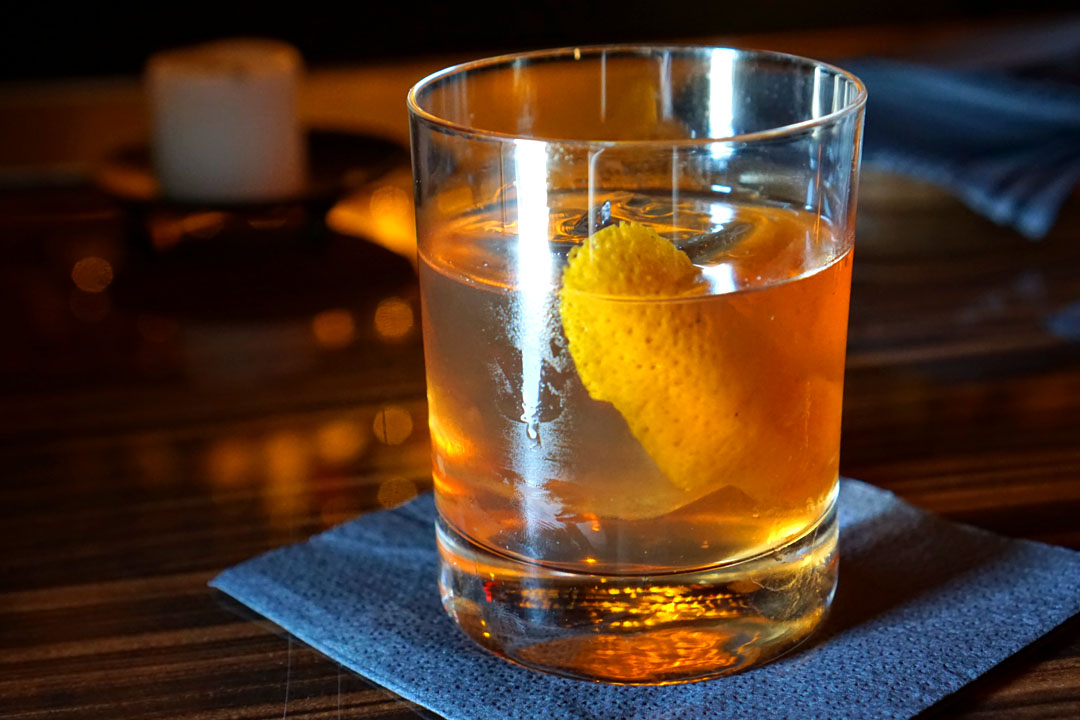 Old Fashioned [$12.00]
I began, fittingly I suppose, with the most classic of cocktails. The first thing that struck me was how uncommonly refreshing and citrusy the drink smelled. Tasting it, I got notes of brown sugar that were just shy of befitting the descriptor of candied, leading to a somewhat spicy, medicinal mid-palate and a finish imbued with a mild bitterness and elements of dried herbs. Surprisingly easy-drinking, and a promising start.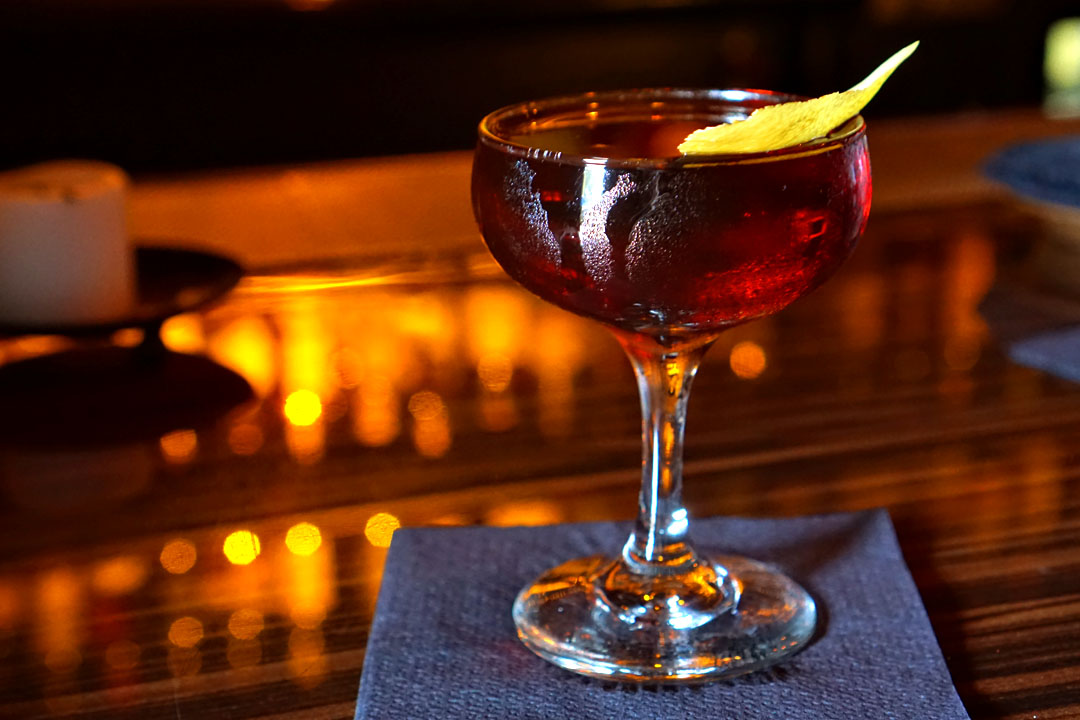 amor y amaro [$18.00]
| mezcal. cynar. ciociaro amaro. mole bitters.
My next cocktail went in a very different direction. The nose on this one was all about subdued dark fruits, citrus, and mole-fueled nuances. The drink was surprisingly silky on the palate, its bittersweet amaro notes commixed with the smoke of the mezcal, some heat, and a sweet-spicy, nutty mole character on the back end.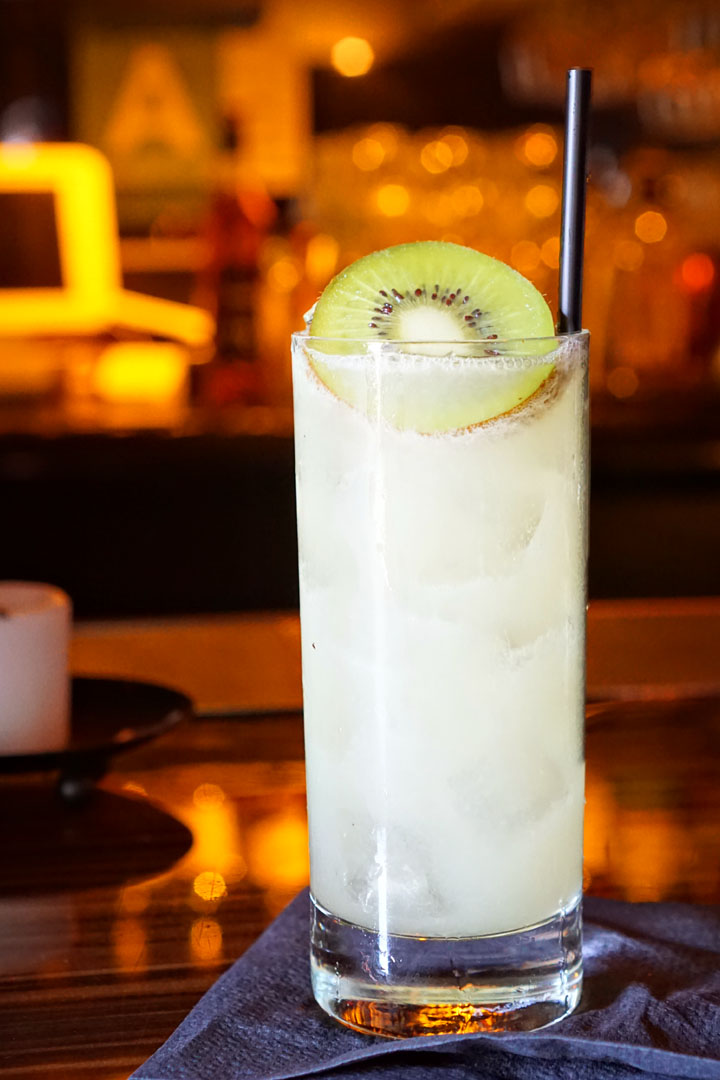 hoy como siempre [$17.00]
| sotol. elderflower. lime. kiwi. firewater.
This was my favorite of the cocktails today, and quite unlike anything I'd had before. Intriguingly, upon tasting this, the first thing that popped into my head was "Home Depot Garden Center," which was due to the "green" flavors of the drink, along with its earthy, soil-like qualities. These components were joined by the sweetness of the elderflower and a prickly heat from the firewater bitters, making for a very neat, cohesive tipple.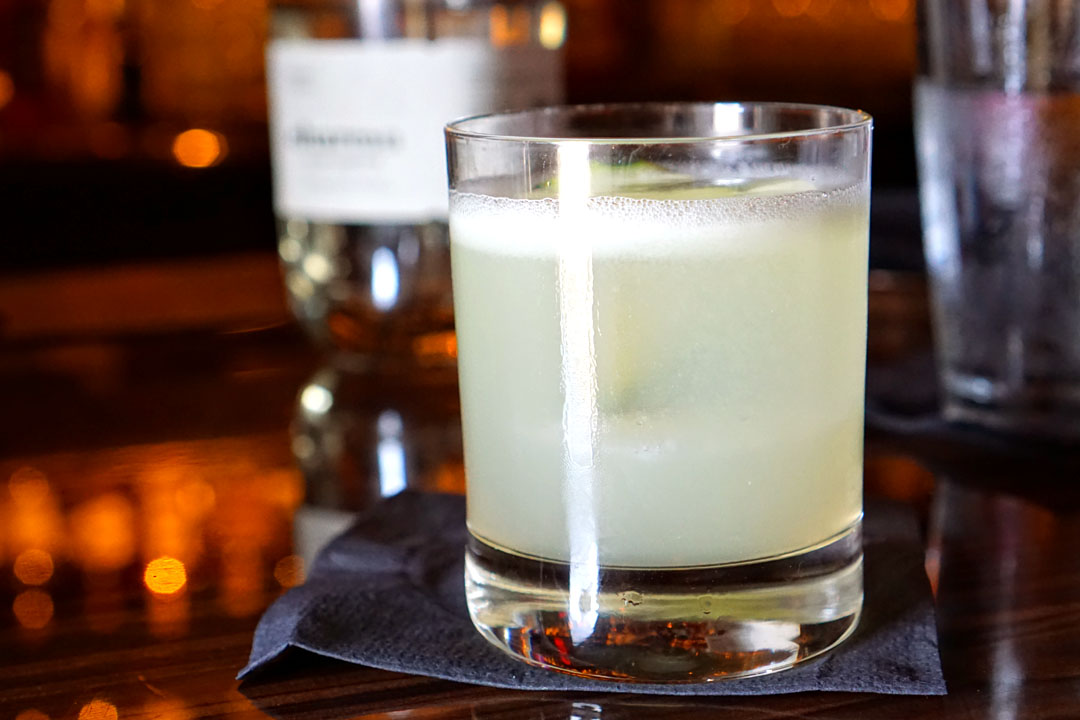 you had me at aloe [$16.00]
| vodka. italicus rosolio botanical. aloe. lemon. cucumber.
My final cocktail showed off a delightful cucumber-y brightness up front, juxtaposed against fruity, floral, vegetal notes. I also found an underpinning of persistent banana-esque sweetness that really spoke to me, while the finish once again demonstrated the cucumber.
I had a lovely time at Neat, and I'm glad that I finally checked the place out. Key to my experience here was bartender Saul Diaz (Belles Beach House, Margot), who did a great job taking care of me this evening, and was a joy to converse with as well. Neat is oft considered a neighborhood favorite, and I can see why. In fact, it's the type of bar that sort of makes you wish you lived in the neighborhood.