E.R.B. (Los Angeles, CA) [3]
Everson Royce Bar / ERBar / ERB
1936 E 7th St, Los Angeles, CA 90021
213.335.6166
www.erbla.com
Sun 05/14/2023, 12:25a-01:40a

A friend and I recently attended a show at Catch One, a music venue in Arlington Heights, and thus were in need of a post-concert late-night dinner. There aren't too many midnight dining options around, so we ended up at
Everson Royce
, one of my go-to bars in Downtown.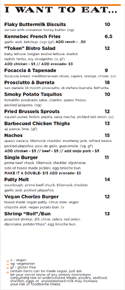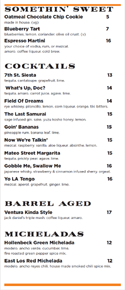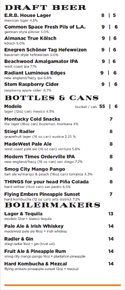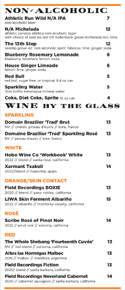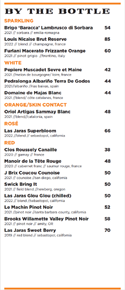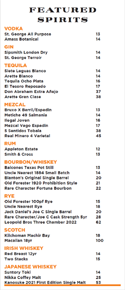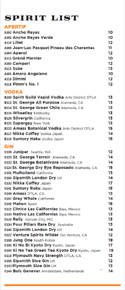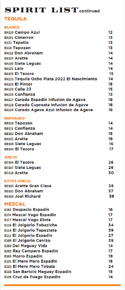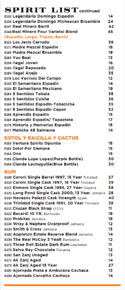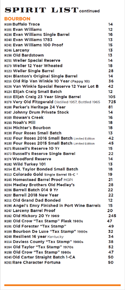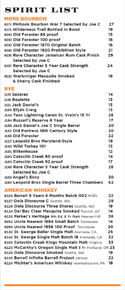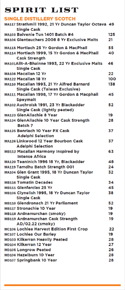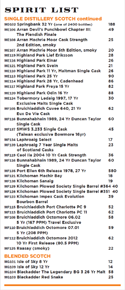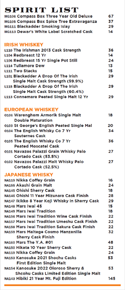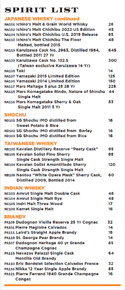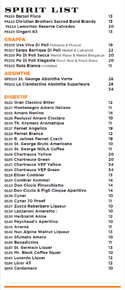 Unfortunately, E.R.B. is still forgoing paper menus, so shown above is the PDF file that I downloaded via QR code. In terms of offerings, not too much has changed since my last visit. Click for larger versions.
Old Fashioned
First to imbibe was ERB's take on the most classic of cocktails. The nose here was just as expected, but tasting it, the drink was more herbaceous than usual, with an almost absinthe-y tinge to it, and I got an amaro-like bittersweetness in there, too.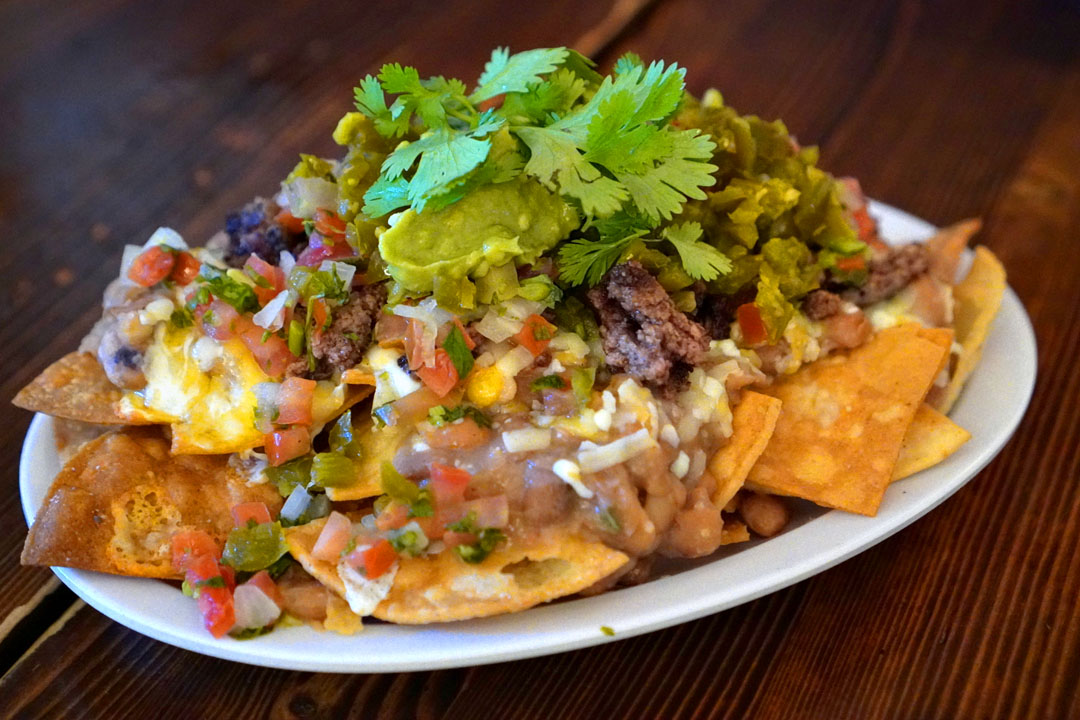 Nachos + Add Beef [$15.00 + $5.00]
| queso oaxaca. tillamook cheddar. monterey jack. refried beans. pickled jalapeños. pico de gallo. guacamole.
This was a pretty impressive looking plate of nachos, and while each individual element was on point, everything didn't integrate quite as cohesively as I was hoping for. Nevertheless, the dish was still tasty, especially with its creeping heat.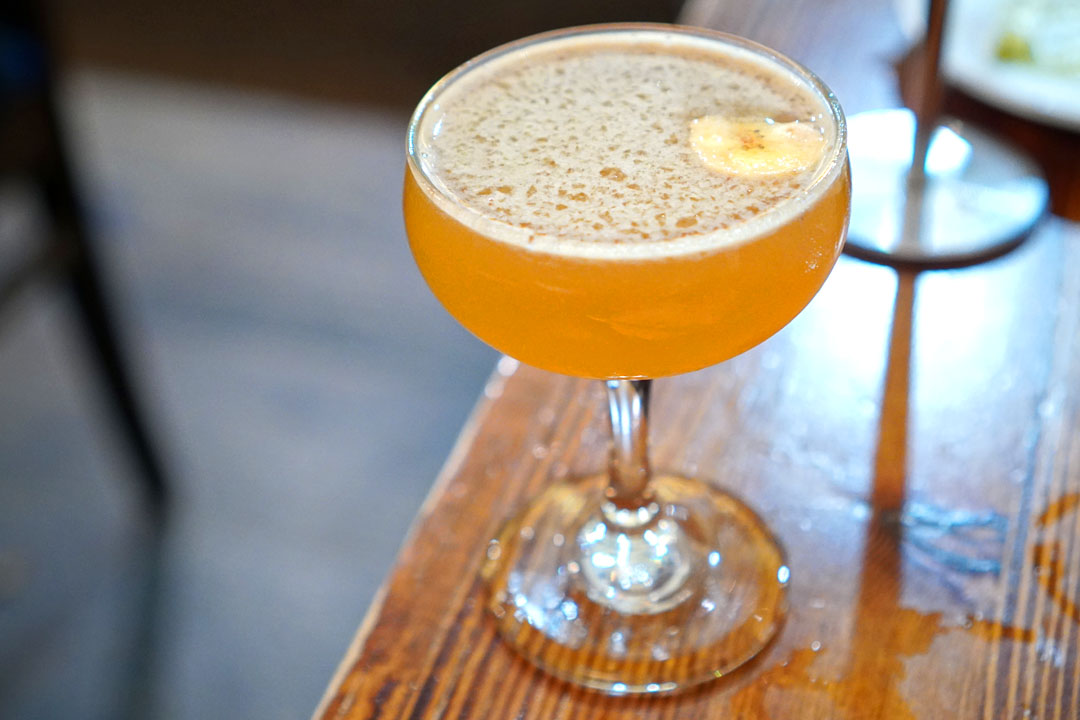 Goin' Bananas [$15.00]
| pineapple rum. banana leaf. lime.
Pineapple and banana were in consummate harmony in this cocktail, offset just enough by a touch of bitterness.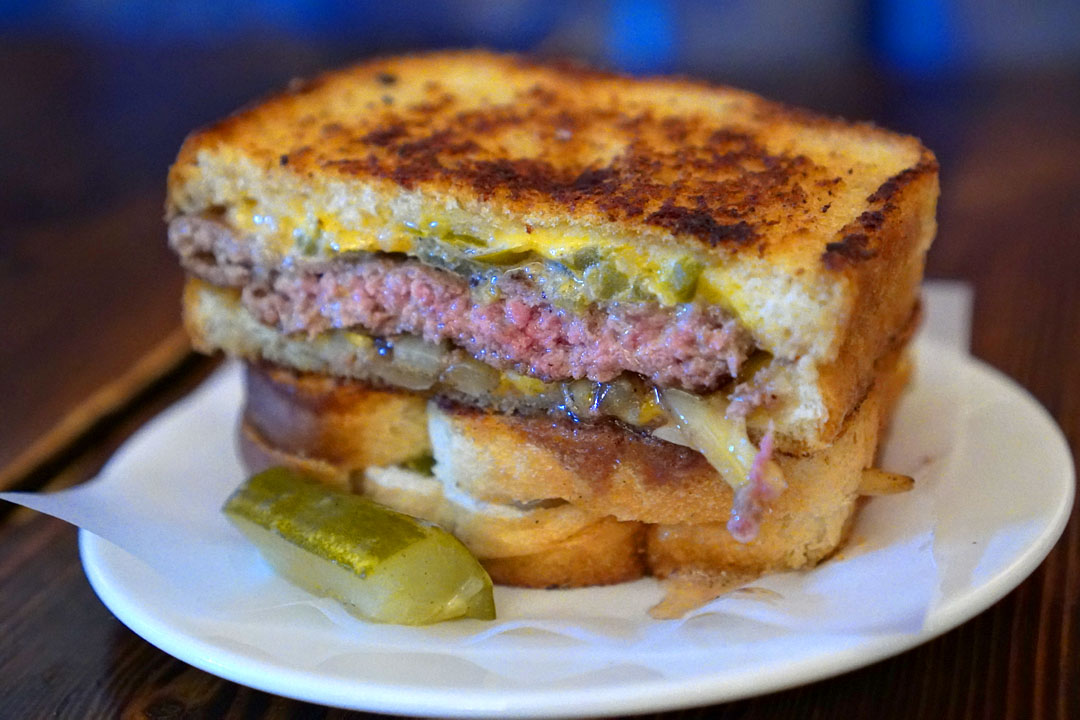 Patty Melt [$14.00]
| sourdough. prime beef chuck. tillamook cheddar. garlic aioli. pickled jalapeños.
The patty melt was my favorite dish of the night. I was impressed by the juiciness of the patty and how the beef meshed with the cheese and aioli, but the key here were the peppers, which gave the sandwich a lovely undercurrent of heat. Note the crunchy, sweet 'n' sour pickle on the side, too.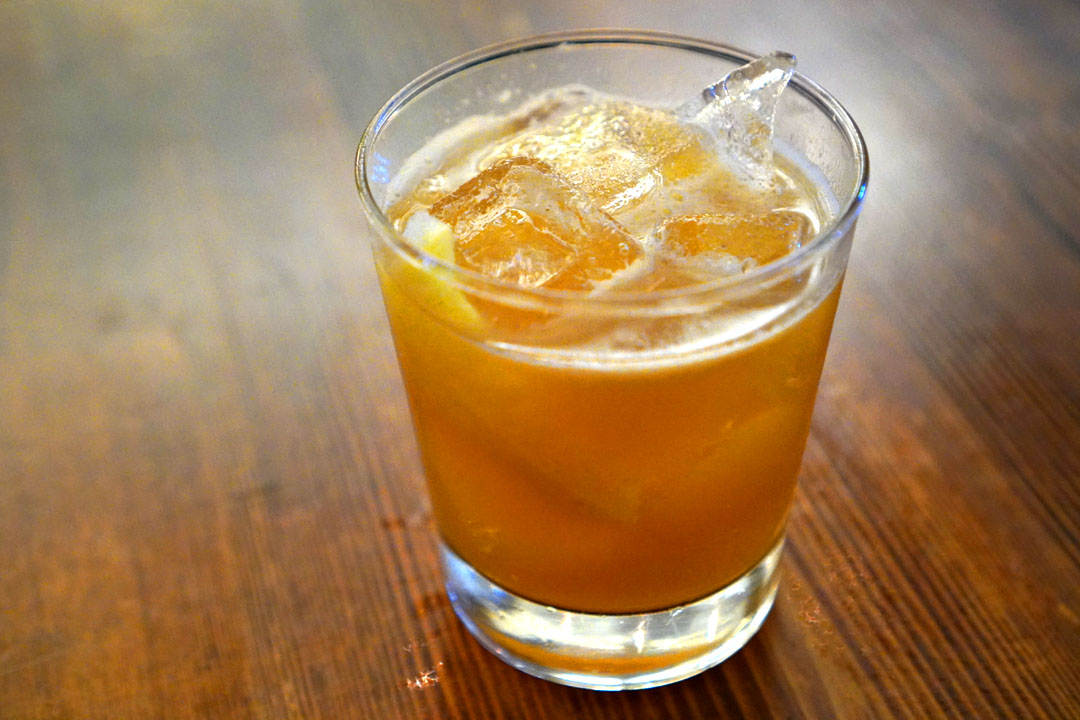 Field of Dreams [$14.00]
| rye whiskey. piloncillo. lemon. corn liqueur. orange. tiki bitters.
This next cocktail was surprisingly easy going, and veered in a soft, sweet direction. I got an overarching cinnamon-y spice from the bitters, while the finish demonstrated a bit of maize-like character from the corn liqueur.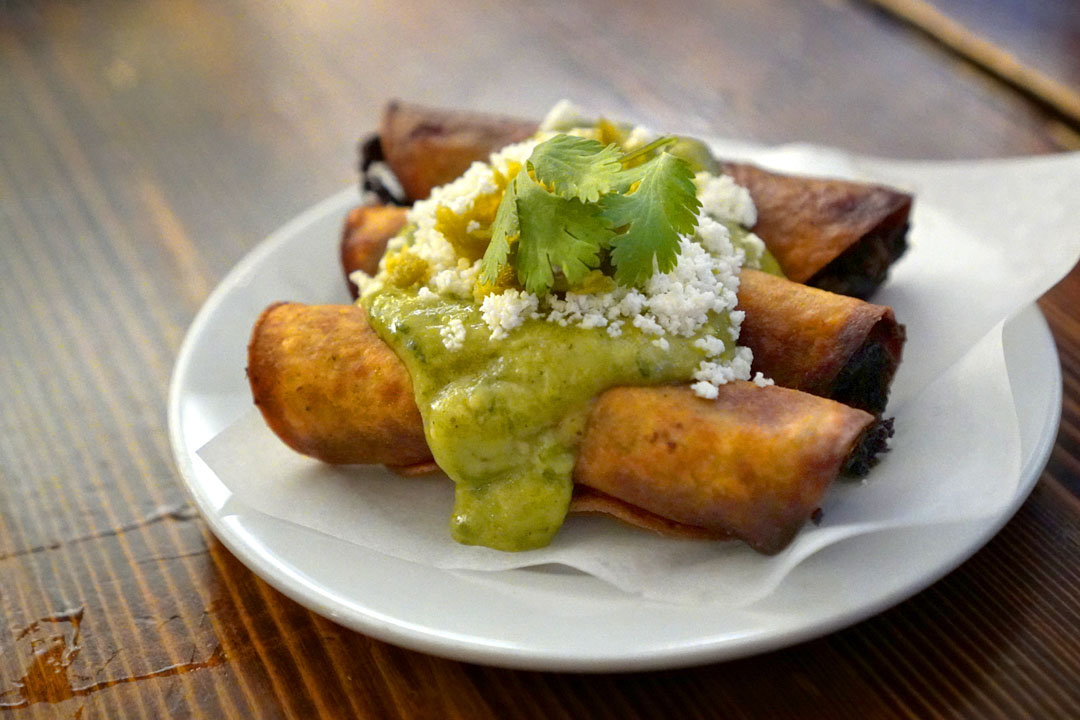 Smoky Potato Taquitos [$10.00]
| tomatillo avocado salsa. cilantro. queso fresco. pickled jalapeño.
I have a hard time turning down taquitos, and obviously couldn't tonight. The dish met the mark due to the smoky spicing on the papas, set against a bright, tangy salsa. Nice crunch on the tortillas, too.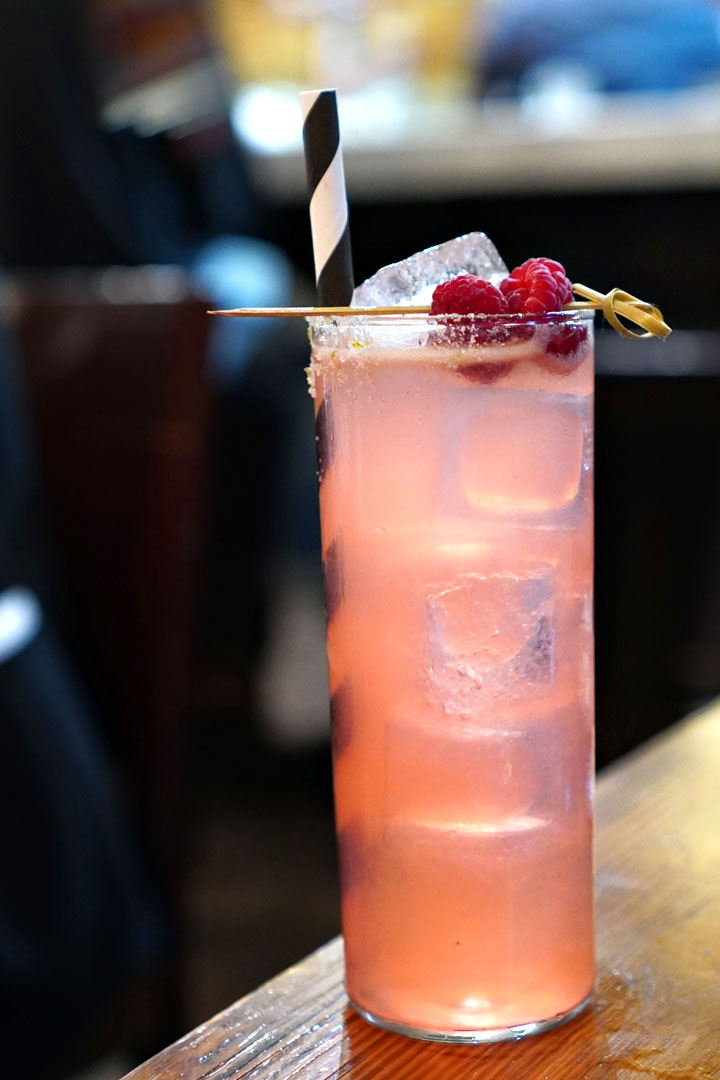 Now We're Talkin' [$15.00]
| mezcal. raspberry. vanilla. aloe liqueur. absinthe. lemon.
Our next cocktail certainly looked like it'd be on the quaffable side, and indeed it was. I'm talking about berry flavors at the fore, joined by light touches of vanilla, with the smokiness of mezcal peeking through just enough for contrast.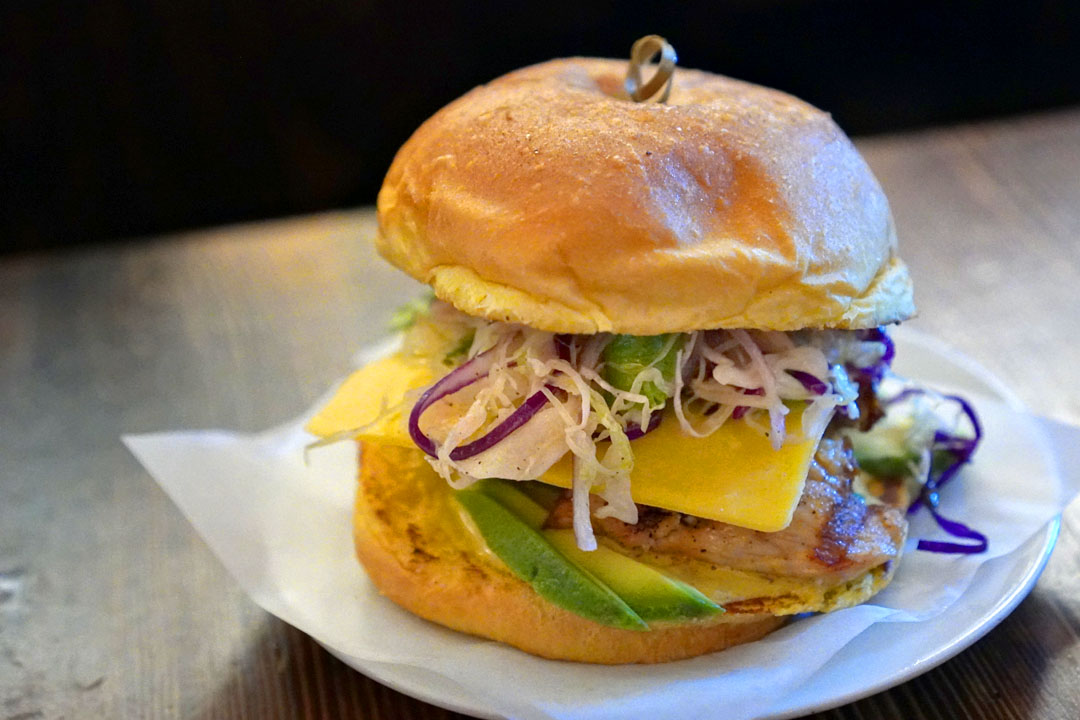 Boss Sandwich
| chicken thigh. avocado. cabbage. monterey jack cheese. chipotle aioli. egg brioche bun.
I had ordered the Brussels sprouts, but apparently I was misheard, and was thus given this off-menu item instead. Rather than sending it back, I was intrigued by the dish's secretive nature, so I decided to keep it. It was a passable chicken sandwich, with the bird conveying a bit of smoke and the bun a bit of sweetness, but overall, it didn't come together all that well.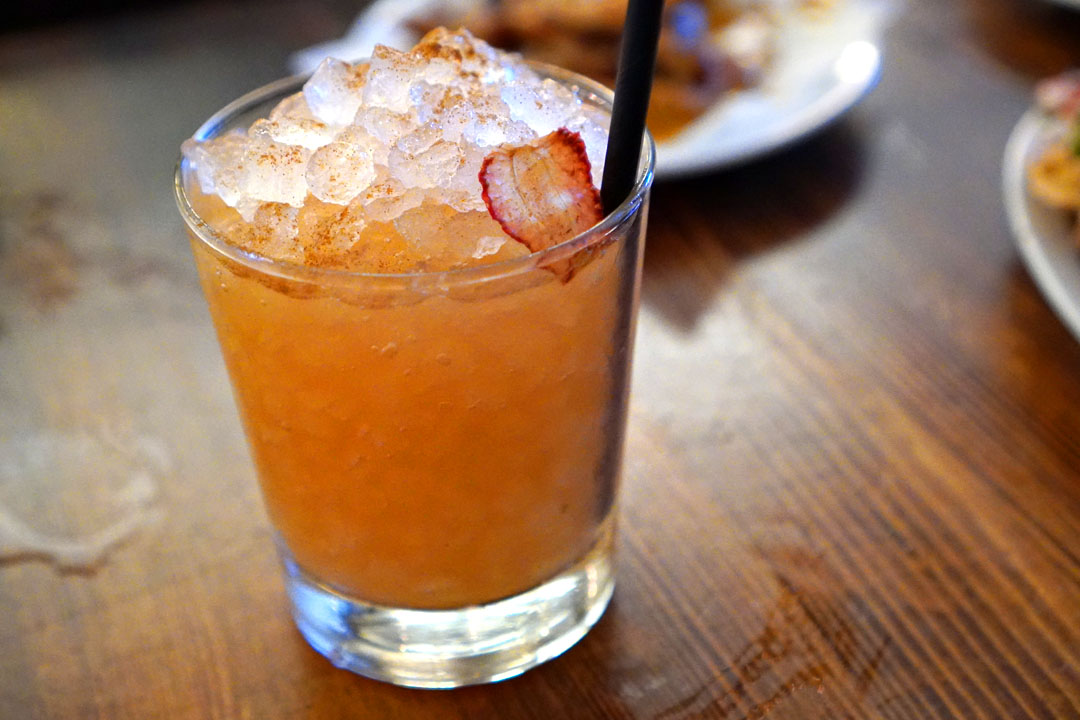 Gobble Me, Swallow Me [$16.00]
| japanese whisky. strawberry & cinnamon infused sherry. orgeat.
Our final cocktail demonstrated a strong cinnamon spice up front, leading to a citrusy astringency and a lovely plum-esque tang. Not bad, not bad.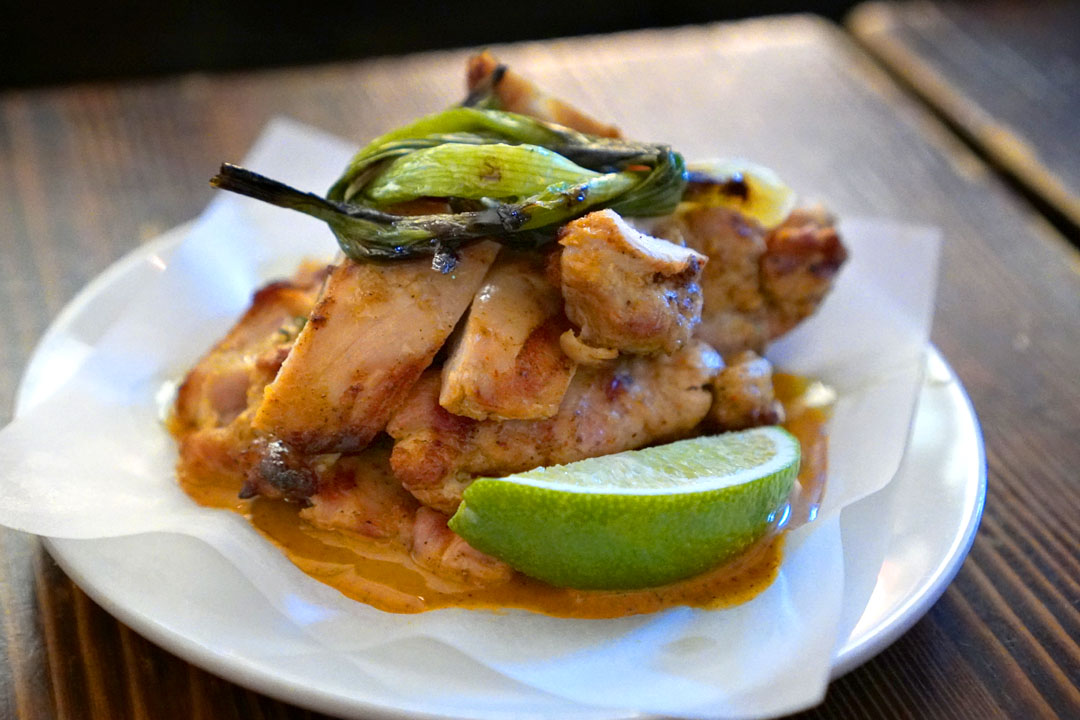 Barbecued Chicken Thighs [$13.00]
| aji panca. lime.
Chicken thighs arrived decently juicy, tender, and smartly spiced. It's hard to go too wrong with this.
My time tonight at Everson Royce was consistent with my previous experiences at the bar, which is a good thing in my book. Think well-made cocktails and better-than-average food, in a generally comfortable environment, with generally competent service. I suspect that this place will remain one of my go-to drinking establishments around town.