Haewah Dal (Long Beach, CA)
Hae Wah Dal Restaurant
5020 E 2nd St, Long Beach, CA 90803
562.343.7749
www.haewahdal.com
Sun 10/13/2019, 07:00p-09:00p
If we're talking about types of restaurants I never expected to open in Belmont Shore, a modern Korean spot would pretty much be at the top of the list, but yet here we are.
Haewahdal
("sun and moon") debuted, somewhat unceremoniously, on September 17th, and comes to us from the wife-and-husband team of Myung Hee Chung and Han Chung. The couple also owns Poke Pola next door, and apparently son Nicholas and daughter Irene (both of whom live in New York) are also involved. The restaurant takes over a spot that was previously home to Magic Lamp Lebanese Mediterranean Grill, and a Baja Fresh before that. The space was remodeled by Davis Owen (Irene's beau), taking inspiration from
irworobongdo
-style paintings, and total dining capacity is 36. As for the kitchen, the Chungs have brought on Chef Jake Jung to run the show.
About the Chef
: Jake S. Jung was born in South Korea, and didn't start out pursuing a career in the culinary field. He studied at Korea Aerospace University, where he attained a bachelor's degree in 1998, and from there he went to Oklahoma State University–Stillwater, where he received his master's in aerospace engineering in 2000. However, realizing that he wanted to cook, his next step was to move to Paris, where he went to both Le Cordon Bleu and École Grégoire-Ferrandi. After finishing up his studies in 2001, he moved back to the States. In New York, Jung worked at Daniel and Picholine, as well as at Koji Imai's Megu. He also spent time in San Francisco at both Gary Danko and
Michael Mina
. In 2008, he became sous at Gordon Ramsay at The London in NYC, where he spent a year, and later cooked at Moon Jar, a wine bar in Fort Lee, NJ.
Around this time, Jung also began private cheffing, and apparently his clients included the likes of Hillary Clinton, George Clooney, Lady Gaga, and even Ban Ki-Moon, Secretary-General of the United Nations. At the start of 2014, he served as exec sous for the US Open, held at the USTA Billie Jean King National Tennis Center in Flushing, NY. This was followed by stints at Polaria, a private club of some sort, and ostensibly a place called Le Petit Etoile in New York. In November 2014, Jung landed the Executive Chef position at Saranda's on Broadway in Fountain Hill, PA, and in September 2016, he moved over to Crown Restaurant & Lounge, a Korean-American spot in Palisades Park, NJ (which shuttered at the end of 2018).
Rounding out the team in the kitchen are Joonho Noh, Sehwan Kim, Emily Kim, and Michael Romo, while the front-of-the-house is handled by Martin Forsy and Alexis Shubin.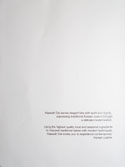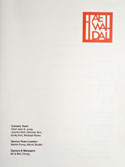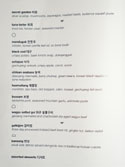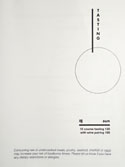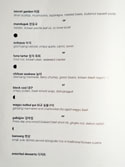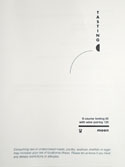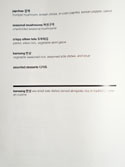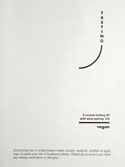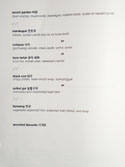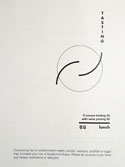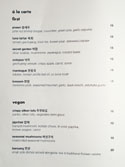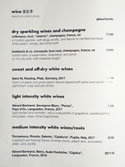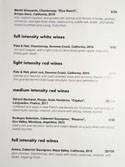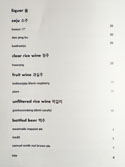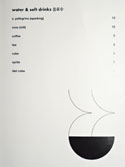 Haewah Dal's menu features several tasting menus of varying lengths, but all items can be ordered à la carte as well. To drink, there's a compact wine list, soju and other sundry Korean libations, and a handful of beers. Corkage is $20, with no limit on the number of bottles I'm told. Click for larger versions.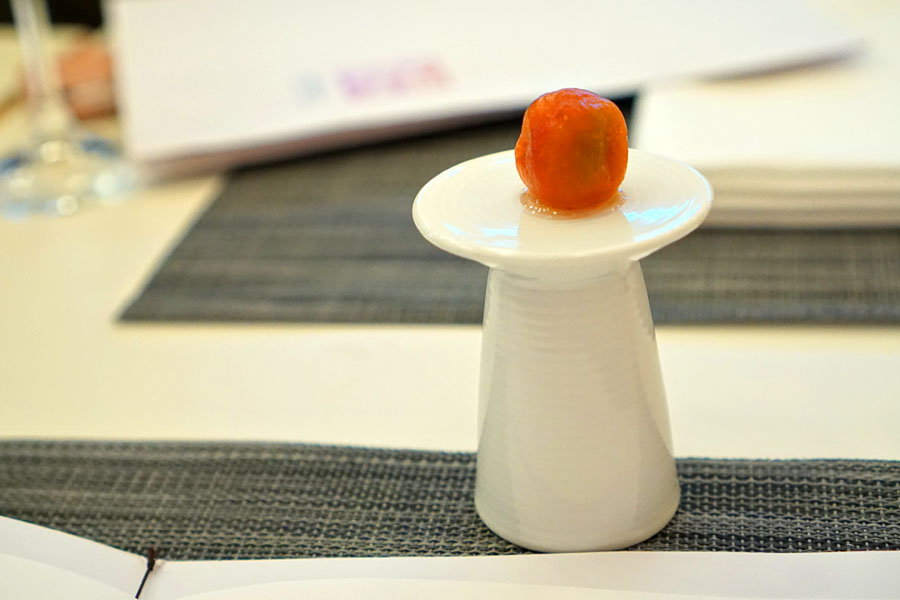 Our meal commenced with an amuse bouche: a single heirloom tomato, peeled and dressed in a sweet-ish, somewhat boozy plum wine vinegar.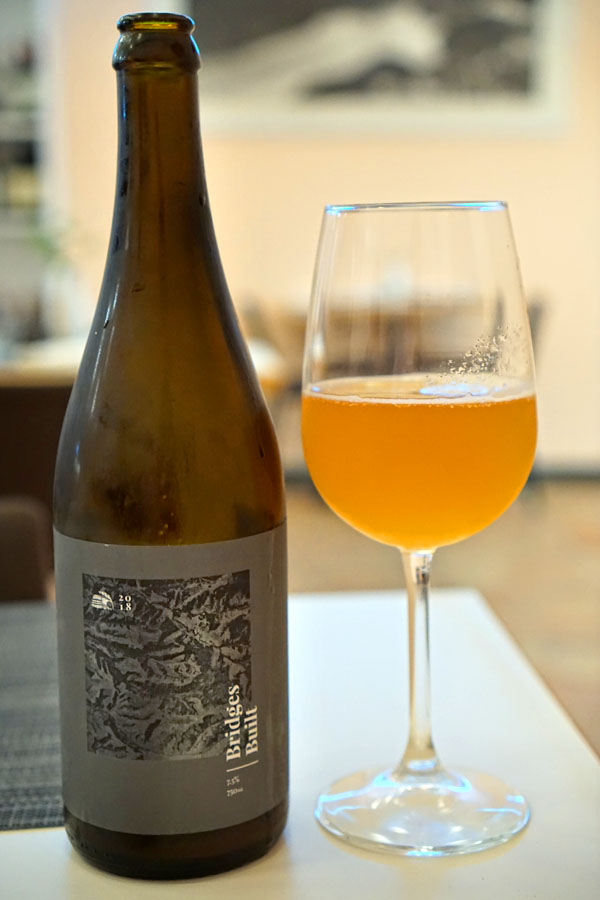 To drink, we had a bottle of the
2018 Sante Adairius Bridges Built
, a multi-grain saison aged with peaches in French oak. The nose here brought the expected stone fruit, but joined by a yeasty funk, oak, and a light herby astringency. The palate was more subdued, showing off just enough tart peach skin alongside a pleasant earthiness, oak, acidity, and lemon, along with a marked bitterness on the close. Overall the beer was quite enjoyable, and stood up well to the food we were having.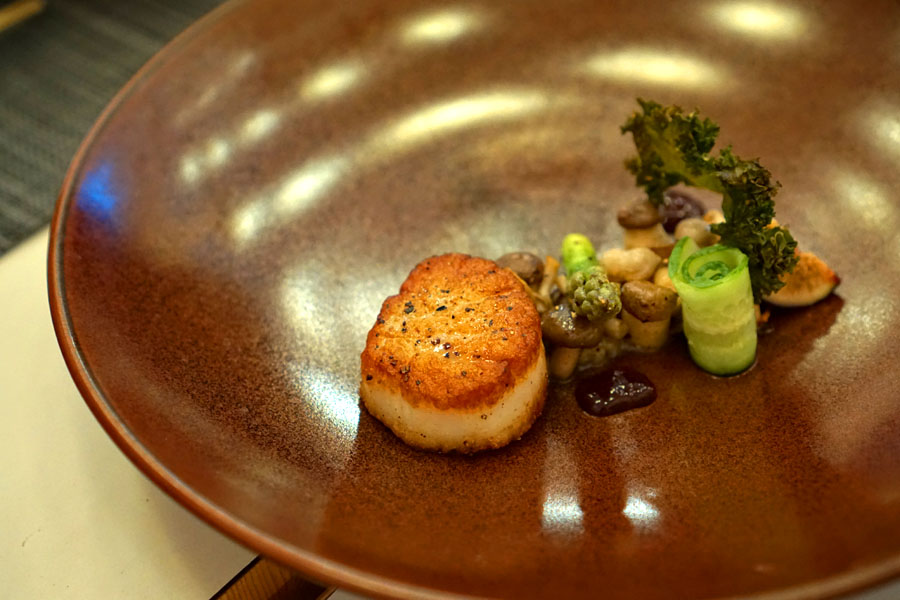 secret garden [$18.00]
| diver scallop, mushrooms, asparagus, roasted beets
Our first dish was named after
Biwon
(a garden inside Seoul's Changdeokgung Palace), I'm guessing due to its plating. In any case, the scallop arrived beautifully cooked, with a satisfying caramelization to it and plenty of sweetness and brine. Meanwhile, the veggies and 'shrooms worked as effective complements without taking away attention. Yum.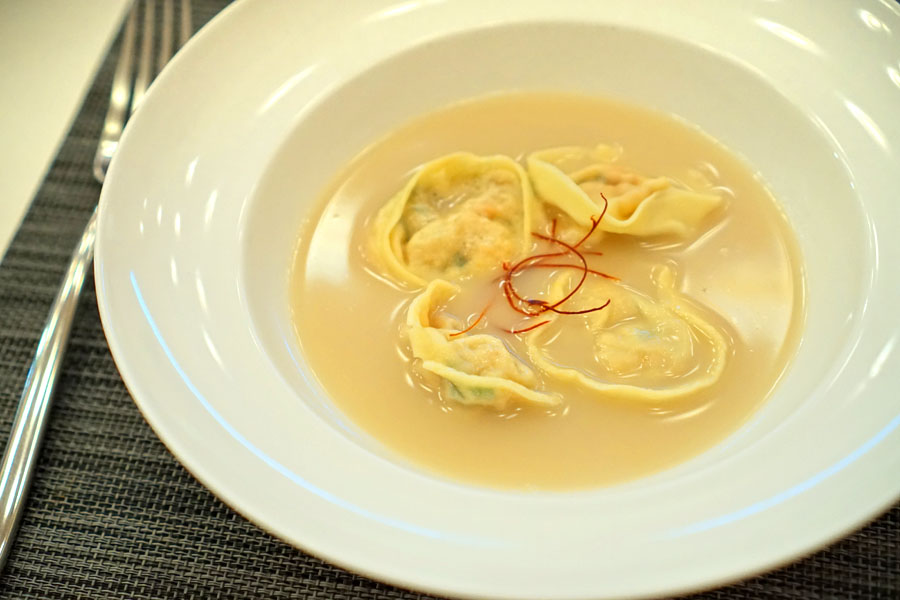 manduguk [$16.00]
| lobster, korean perilla leaf oil, ox bone broth
Jung's take on
mandu-guk
featured delicate lobster dumplings married with pervasive-but-pleasant notes of ginger, while the
gomguk
-esque bone broth provided a homey, hearty depth to the dish. I also appreciated the touch of heat from the chili threads, but would've liked more texture from the lobster.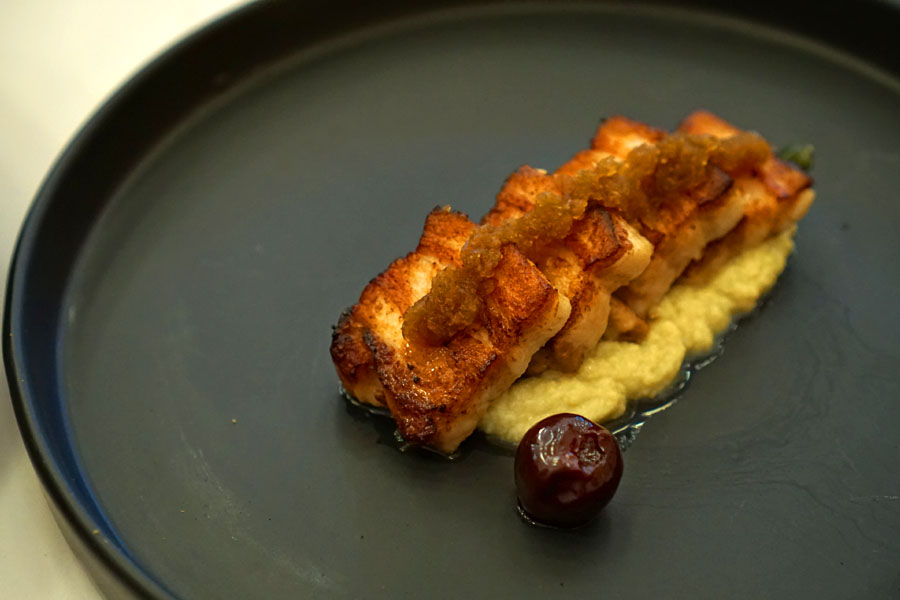 bossam [$18.00]
| berkshire pork, seasoned mountain garlic, baek kimchi, artichoke purée
Pork belly was super tender and near melt-in-your-mouth fatty. Given the heft of the meat, the tanginess from the kimchi and the bitterness of
myeongi
was absolutely crucial, as was the moderating effect of the artichoke.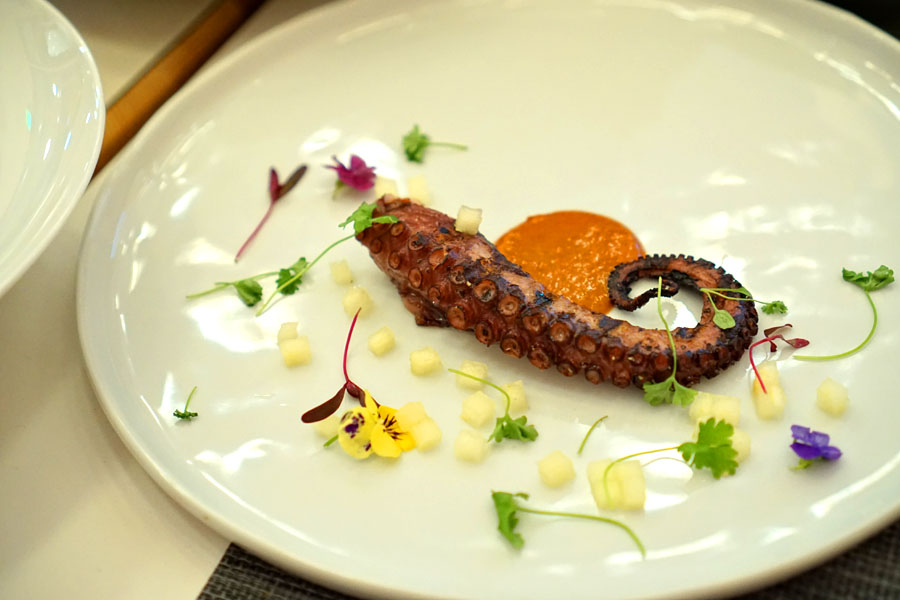 octopus [$16.00]
| gochujang velouté, crispy apple, carrot, sorrel
Nakji
came out delightfully supple, with a lovely amount of sear. Flavors here were pleasantly spicy, and even a bit nutty, while the brunoise of apple imparted a welcomed brightness.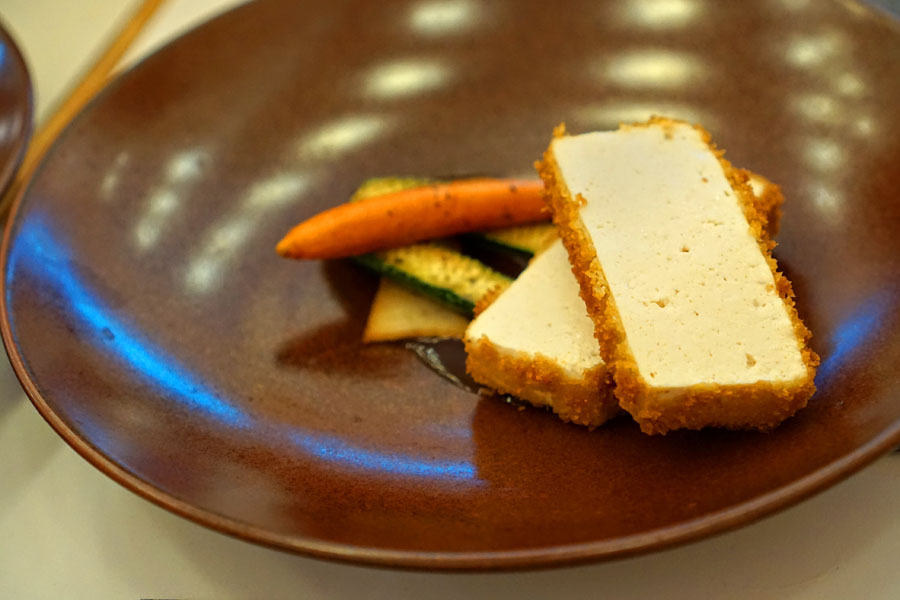 crispy silken tofu [$16.00]
| panko, silken tofu, vegetable demi-glace
The
dubu twigim
had a properly light, crisp crust, but really needed to be served in smaller pieces, since much of the tofu veered underseasoned. The veggies and demi-glace did help, though.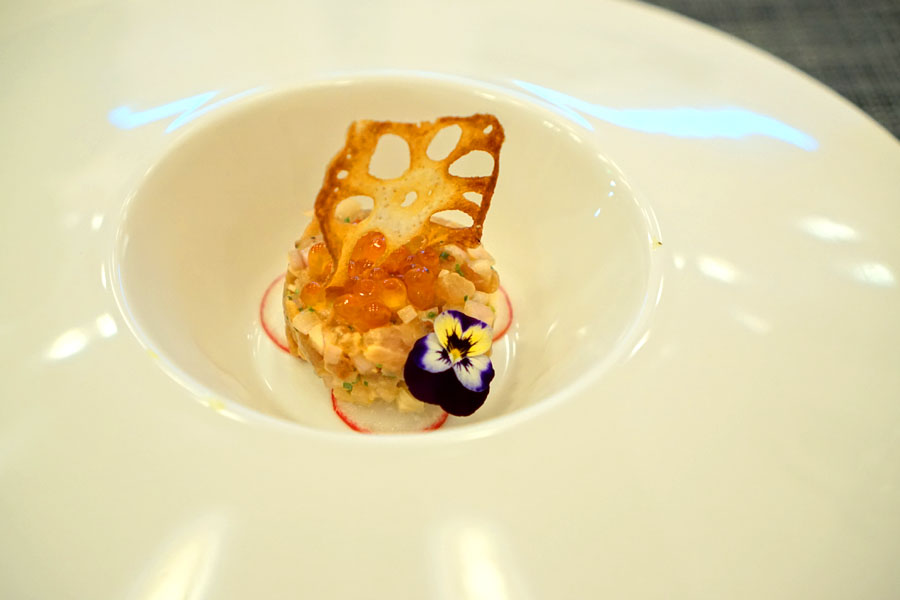 tuna tartar [$18.00]
| tomato gochujang, trout roe, korean pear, seaweed cracker
Jung then sent out his take on
yukhoe
, which arrived enveloped in a cloud of applewood smoke and managed to be a favorite of mine. The tuna had an excellent balance of tartness and savory depth, while the trout roe added bursts of salinity. In addition, the dish was served with crispy
gim
chips, which gave the dish a wonderful crunch.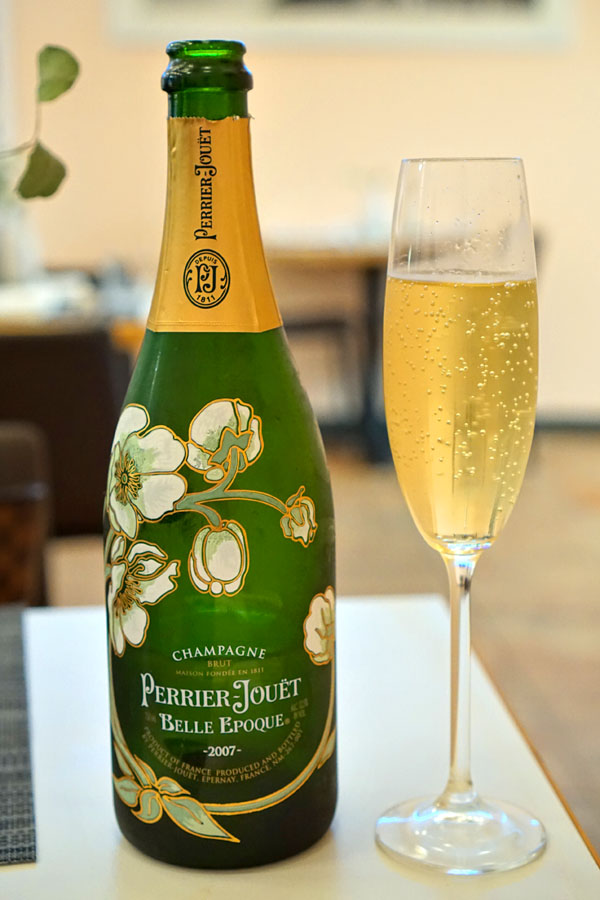 In addition to the beer above, I also brought the
2007 Perrier-Jouët Champagne Belle Epoque
. The wine had a fantastic bouquet brimming with sweet, lactic funk; one of my dining companions even likened it to Uncle Tetsu's Cheesecake! Taste-wise, this was creamy and decadent, with notes of toast, citrus, and pome fruit layered over a decidedly sugary backbone. This was much better than I expected, actually.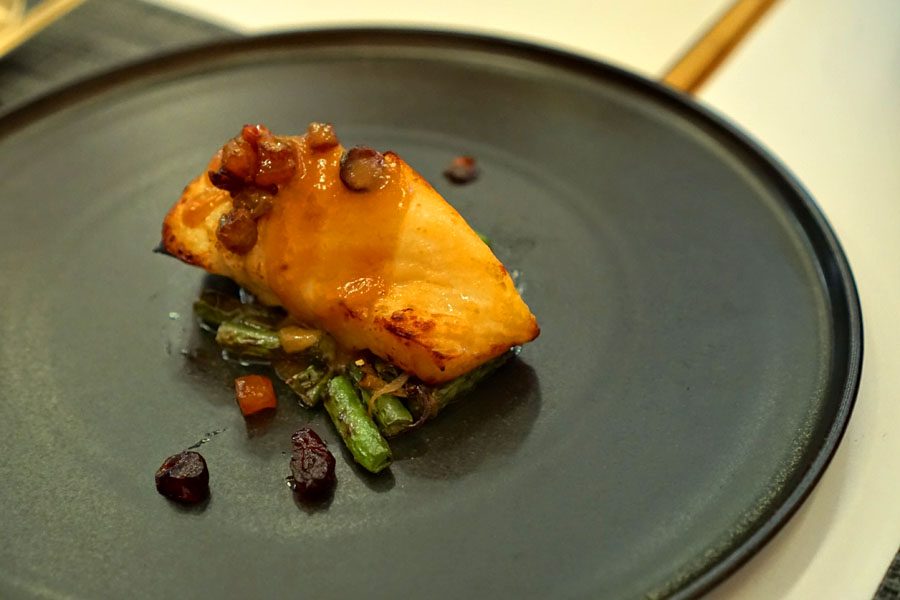 chilean seabass [$36.00]
| doenjang marinade, berry chutney, green beans, korean black raspberry wine reduction
At this point we moved into the main courses, and the
nongeo
was a crowd pleaser. The fish was just as buttery and rich and flaky as I wanted, while flavors leaned sweet. Fortunately, said sweetness was evened out by the well-placed bitterness and char from the green beans.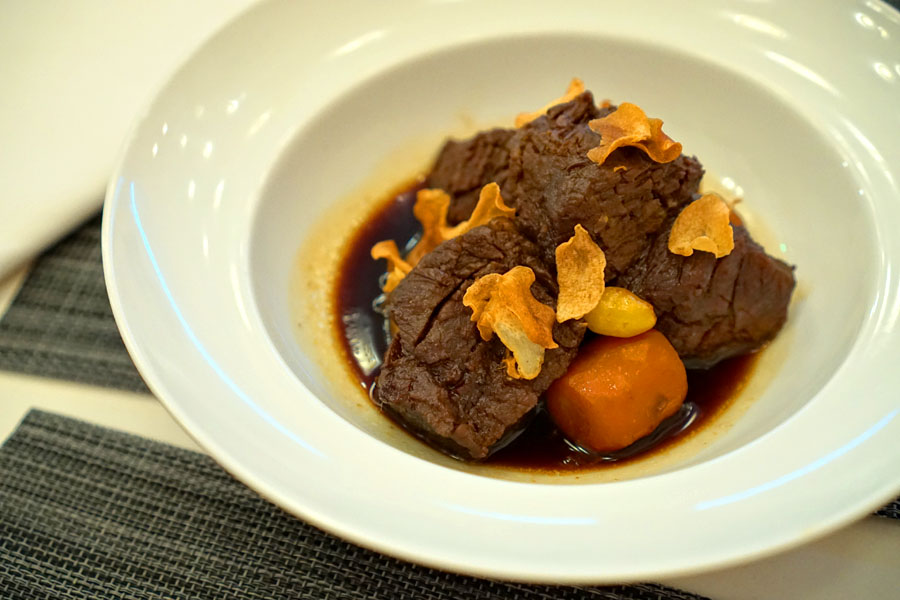 galbijjim [$32.00]
| three-day processed braised beef short rib, gingko nut, daikon radish
Naturally, we had to try the
galbi-jjim
. The beef displayed a pretty classic blend of sweet 'n' savory flavors, all in balance, and I was a big fan of the garlicky bits on top, while the ginkgo nuts added further interest. However, my concern here was that the meat was overly tough in spots, which tempered enjoyment of the dish.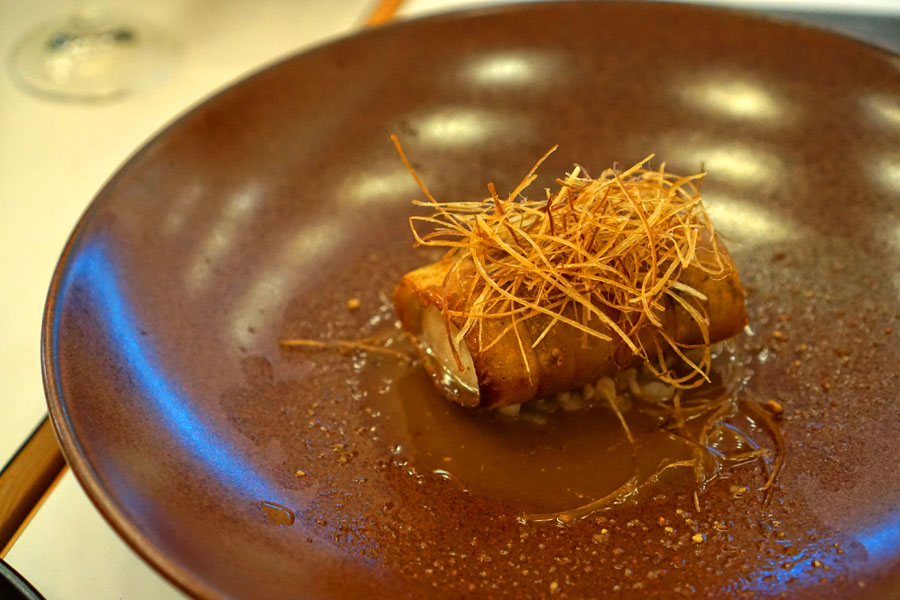 black cod [$32.00]
| crispy potato, baek kimchi wrap, doenjangguk velouté
The
daegu
was another favorite. The fish was super juicy and beautifully textured, and paired superbly with the crunch and salt of its potato sheathing. At the same time, greens added a bitter finish to the cod, while the bits of white kimchi contributed a certain lightness.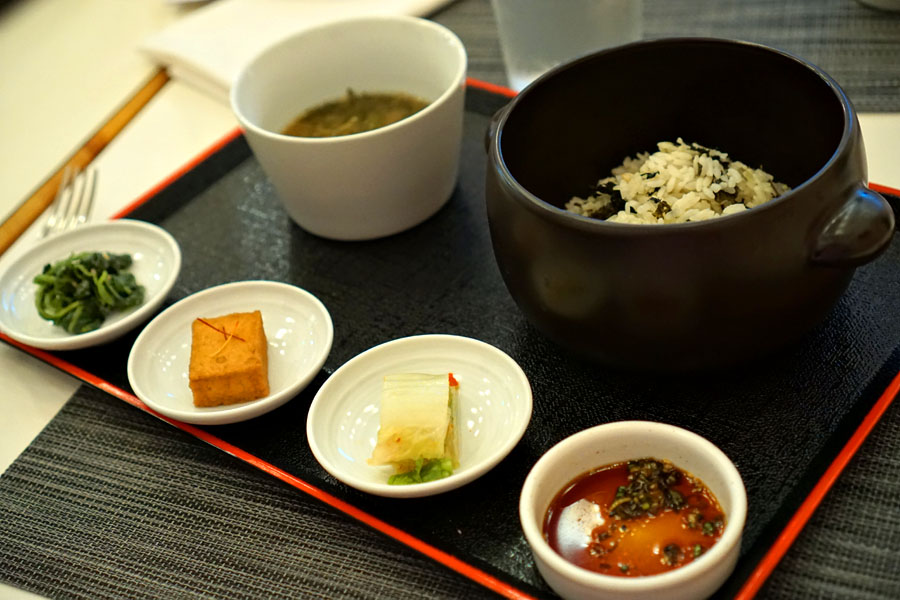 bansang
| small side dishes served alongside rice in traditional Korean cuisine
The mains all came with a
bansang
closer comprising
doenjang-guk
,
gondeure
-boosted rice,
yangnyeom ganjang
, more
baek-kimchi
,
eomuk
, and
sigeumchi namul
. My favorite thing on the platter was the fried fish cake, while the soybean paste soup offered up a cozy, funky, somewhat bitter slurping experience. Also, I ended up mixing in the seasoned soy sauce with the rice, which made for a rather satisfying combination.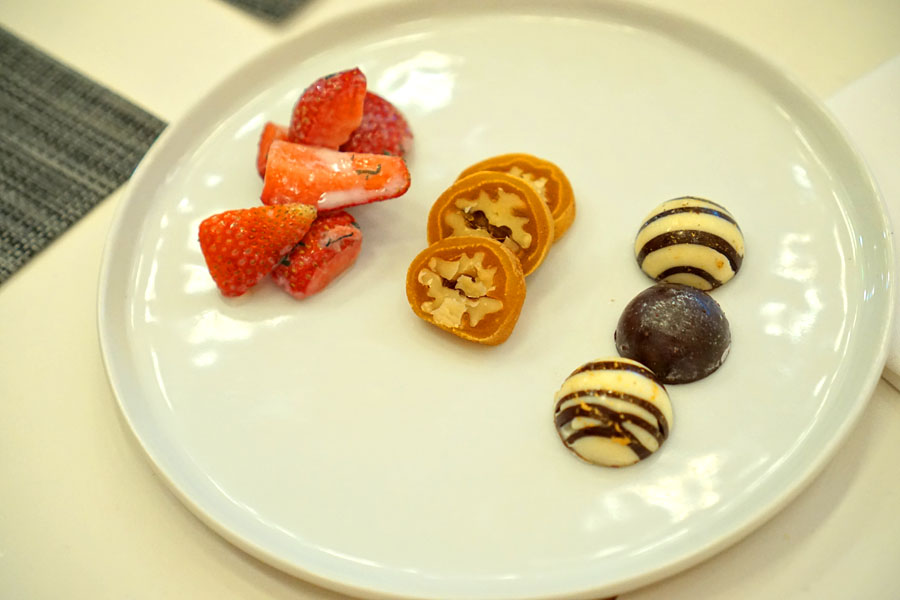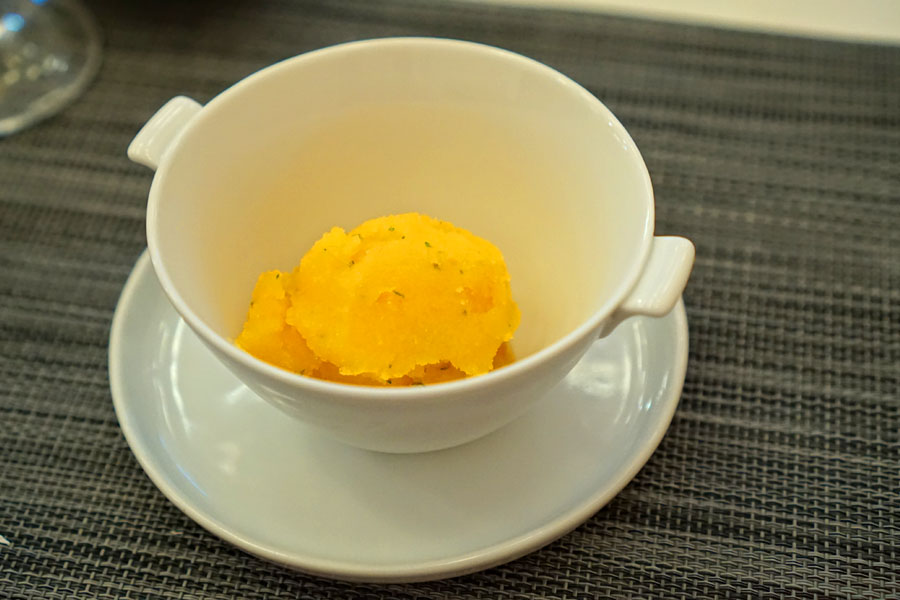 dessert [$15.00]
| assorted selection
For dessert, we had a plate containing sweet-n-herby glazed strawberries,
gotgamssam
(walnut wrapped in dried persimmon), and chocolate truffles (one of which tasted like it could've had a
bokbunja
filling). Also provided was a
gyul
sorbet, which was refreshing and actually pretty wonderful thanks to its super intense, true-to-life flavors of juicy tangerine.
I'm surprised, really surprised, that HaeWah Dal opened in Belmont Shore of all places. That being said, I'm glad to have it here as an option. There's really nothing quite like it in the area, or even greater Los Angeles for that matter. Jung aims to convey the spirit of Korean cookery in a manner befitting his classical training, and the end results are generally very enjoyable, though I would like to see the Chef get a bit more assertive with some facets of the food. This is one of the most fascinating restaurant openings of the year for me, and I'm really hoping that the spot can stick around.