Pocha (Los Angeles, CA)
Pocha LA
6101 York Blvd, Los Angeles, CA 90042
323.739.0533
www.pochala.com
Tue 08/04/2020, 07:45p-10:10p

It'd been a while since I last visited Highland Park, so I recently made it a point to check out a new spot there. My pick was Pocha, a Mexican eatery named after a sometimes derogatory term used to describe an "Americanized" person of Mexican descent. The place opened on March 10th, and occupies an address that formerly held the longstanding Villa Sombrero (opened circa 1980 by Felipe Nunez) as well as the short-lived Felipe's (opened in 2009 by Nunez after he took back control of the restaurant after selling it--he quickly reverted back to the old name). The partners behind Pocha are self-described pochas (and moms) Michelle Serafin and Claire Risoli, and this is apparently their first restaurant together.
Risoli (née Wiener) was born in Torrance, and interestingly, boasts experience in
acting and producing
in addition to Latino advertising. She also works as a consultant for skincare/cosmetics company Arbonne International. Serafin, meanwhile, hails from Atwater Village, and curiously enough, was also employed by Arbonne. She handles the cooking at Pocha, and previously consulted for Mixto Comida Latina in Silver Lake


Described by Risoli and Serafin as "modern Mexicana," Pocha's menu features a relatively diverse selection of Mexican favorites, along with a few more of-the-moment selections. Click for larger versions.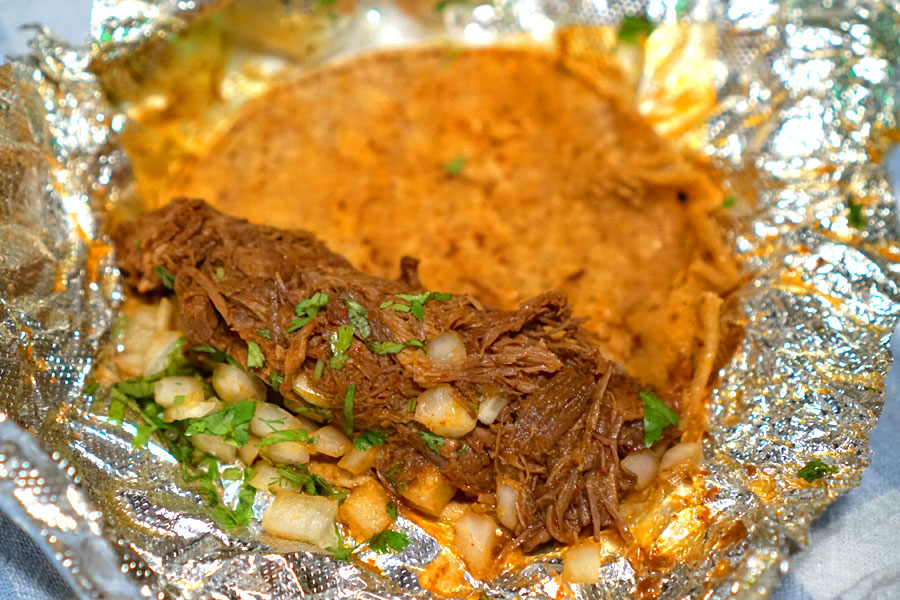 Short Rib/Brisket Taco [$4.00]
| beef short rib & brisket braised in New Mexico chile sauce
I made my way through most of the tacos offered, and the first came stuffed with shreds of soft, flossy, mildly-spiced beef that showed off the savory, slow-cooked flavors you'd want and expect, evened out by the requisite cilantro and onion.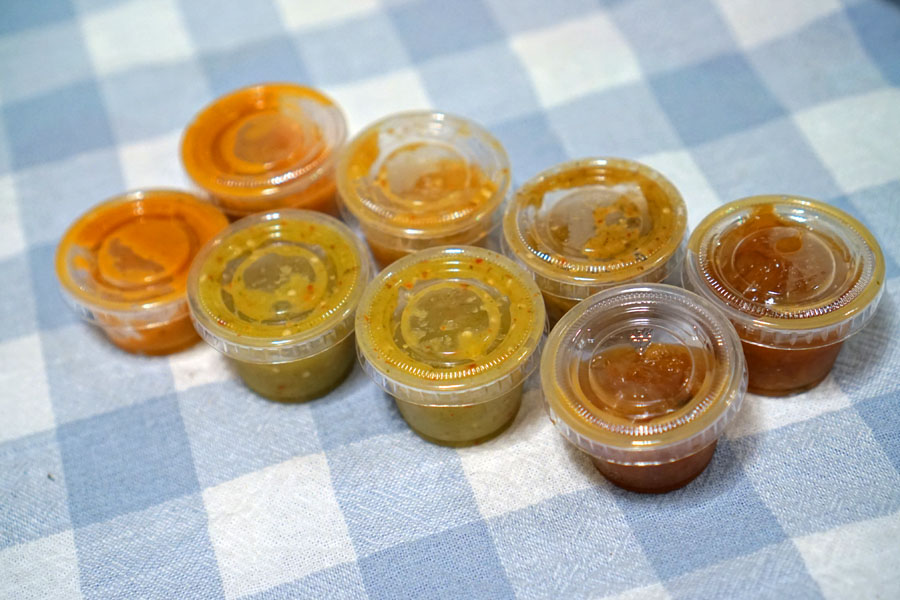 All four of Pocha's salsas were provided free of charge:
Habanero Cream - This first salsa packed an astringent, peppery punch along with a dose of sweet heat.
Verde - The zippiest of the bunch, and easily the most overtly vegetal.
Chile de Árbol - I got an almost citrusy element here, as well as a prickly heat that sneaks up on you.
Habanero Marmalade - The most unique of the four, this was on the chunkier side, its heat tempered by a jammy sweetness.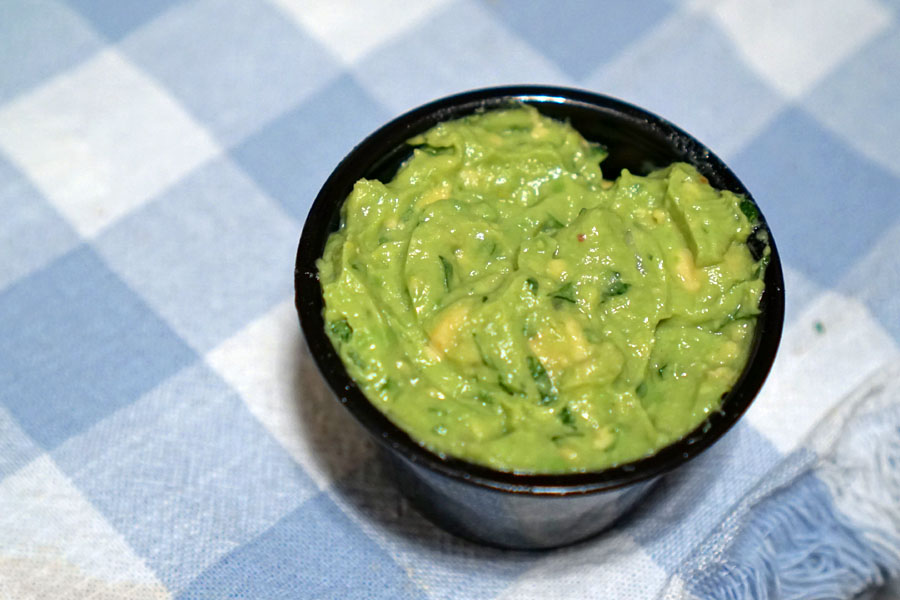 Guacamole w/Chips (4 oz) [$3.75]
| avocado, scallions, cilantro, white onion, citrus
Guac arrived smooth and creamy, and showed off a particularly strong citrus component.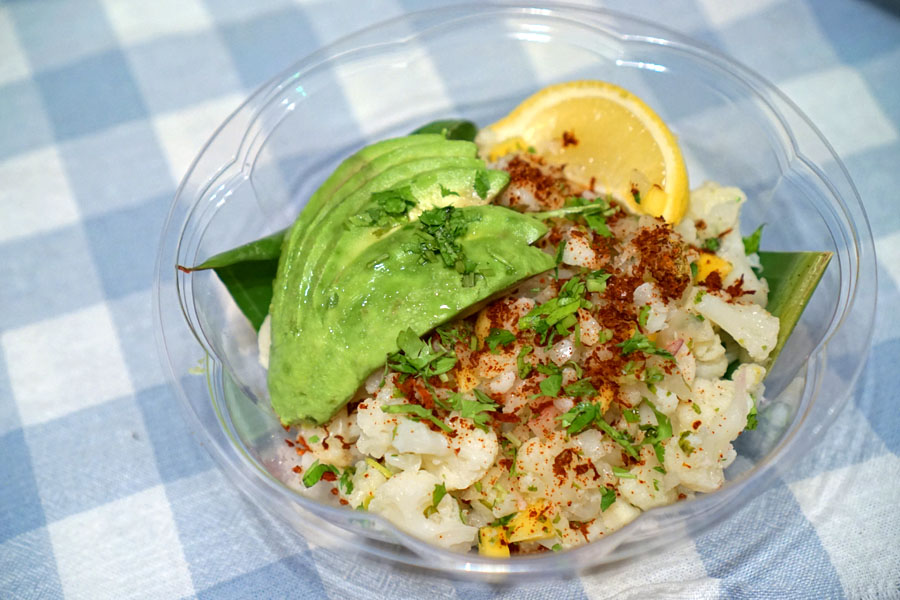 Vegan Ceviche [$12.00]
The vegan ceviche was a special this evening, and I was a bit skeptical, but the kitchen pulled it off. I got a lovely mix of acidity, spice, and salt, tempered by the lusciousness of avocado. All the right flavors were there, and it did recall the essence of the traditional dish. Nice texture on the cauliflower, too.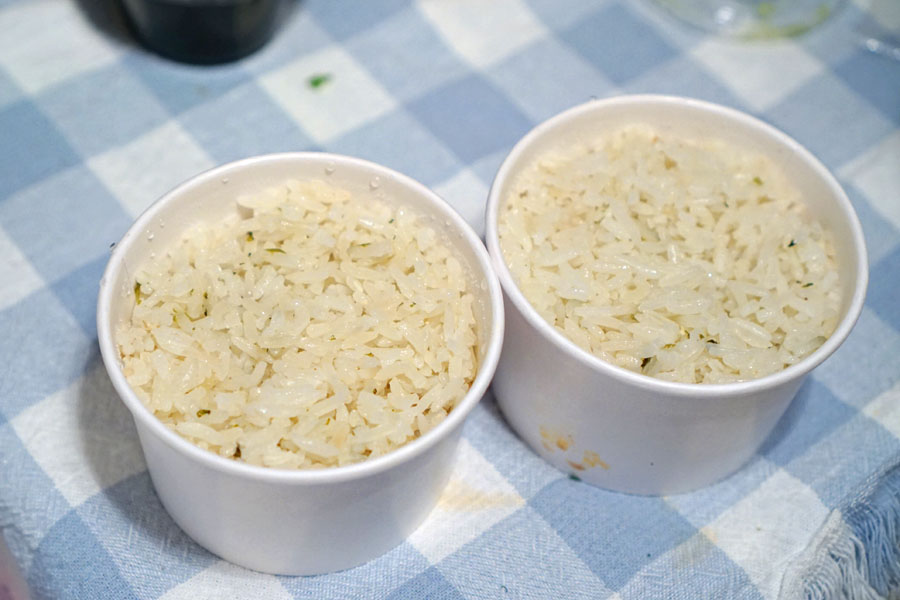 Two complimentary servings of surprisingly fragrant, well-textured
Cilantro White Rice
were also provided.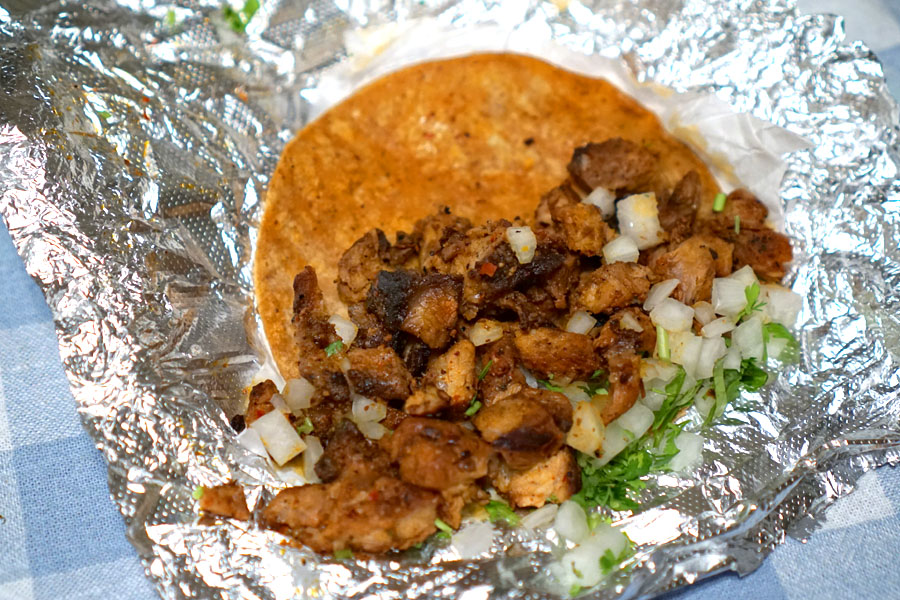 Al Pastor Taco [$4.00]
| grilled pork in our signature marinade
The al pastor was my favorite of the tacos due to the pork's spot on seasoning and smoke, and of course the onions and cilantro made total sense, too.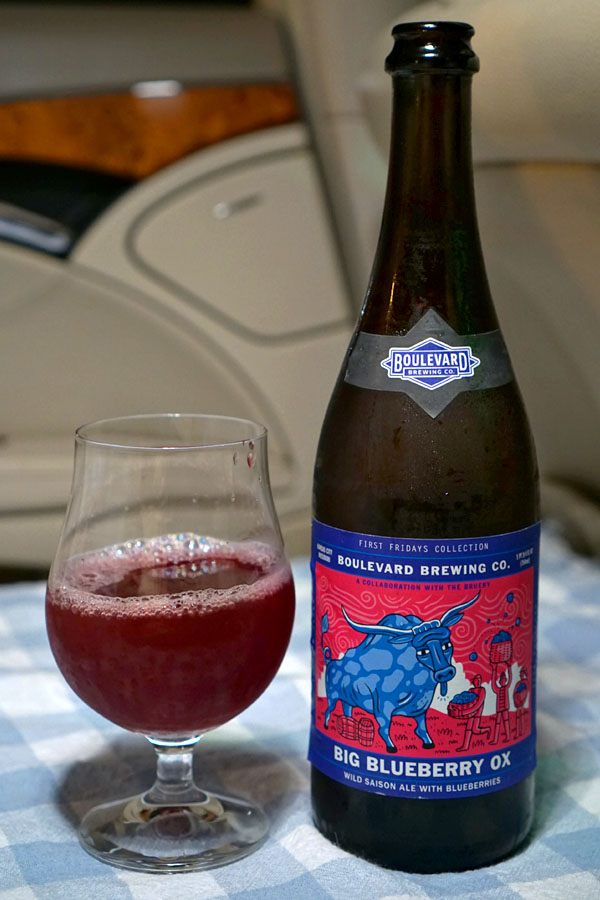 My first beverage tonight was the
2020 Boulevard Big Blueberry Ox
, a 14-month oak-aged wild saison with blueberries, created in collaboration with The Bruery. Nose was primarily tart berry fruit, with lighter touches of barrel and barnyard. Tasting it, I found the beer surprisingly low in carbonation, while flavors combined sourness, yeast, and oak with more fruit and a finish that veered grape juice-y.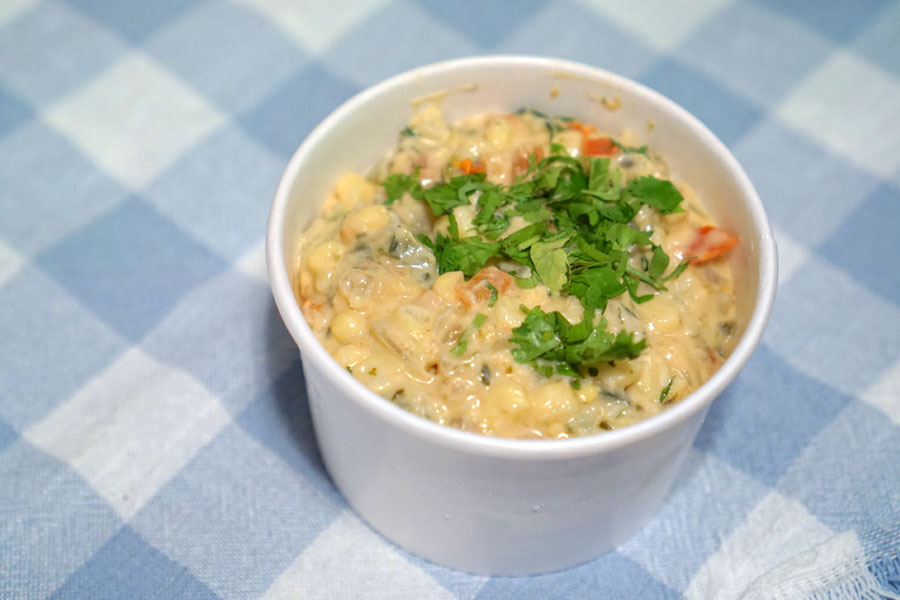 Poblano-Corn Dip [$5.50]
Next up was another off-menu special. The dip did a commendable job playing the sweetness of corn with the peppery, pickle-y, almost smoky character of the poblanos.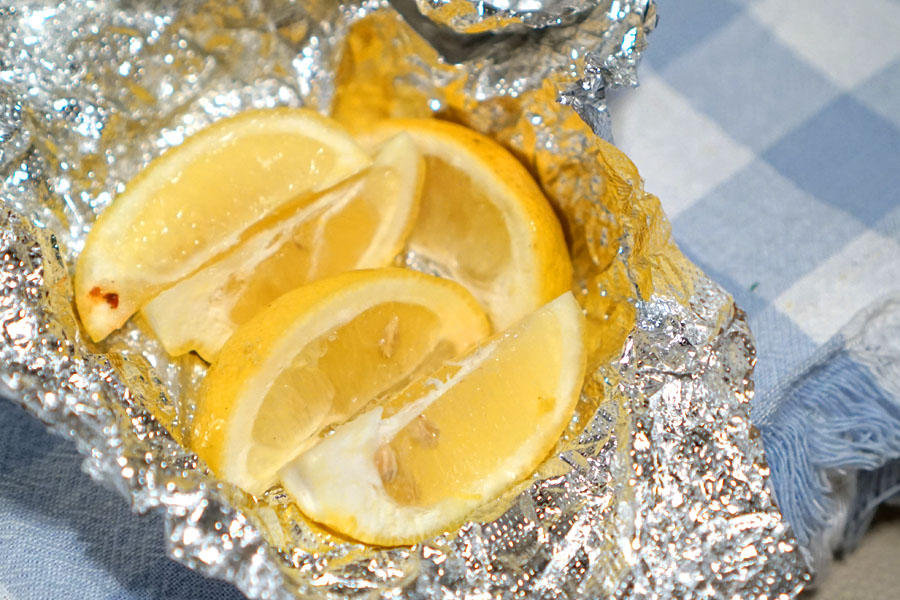 Five lemon wedges were also provided to add a touch of acidity to the various dishes.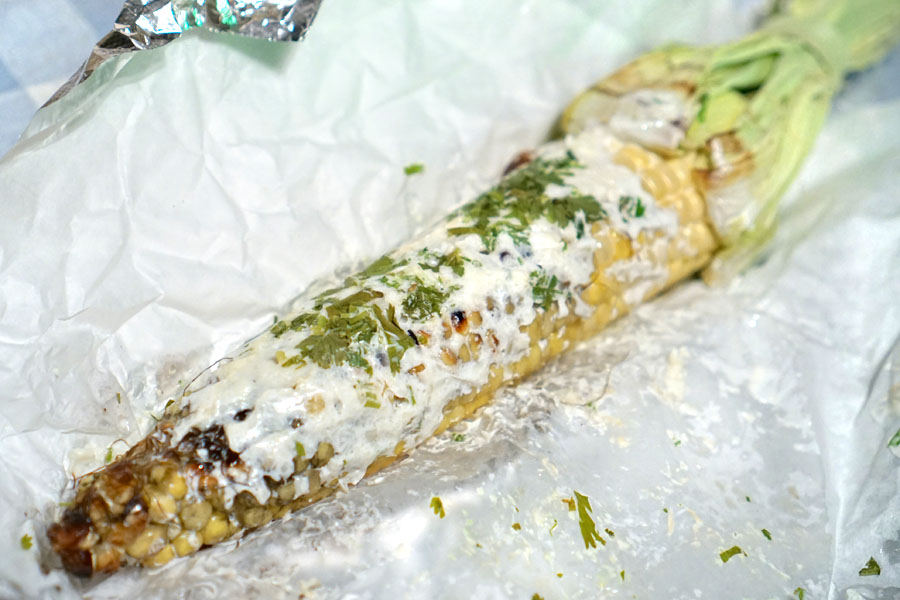 Elote a la Pocha [$4.50]
| whole grilled corn with habanero cream, cotija cheese, cilantro
Pocha's take on corn on the cob managed to hit the spot, balancing the inherent sweetness of the corn with the lush, nearly buttery qualities of crema and cotija while the cilantro lightened things up.
El Hongo Taco [$4.00]
| portabello, shitake and oyster mushrooms sautéed in avocado oil
The mushroom taco was much more "in-your-face" than other comparable versions I've had. Given the plethora of dark, umami-rich flavors on display, a liberal dosing of salsa was crucial for contrast.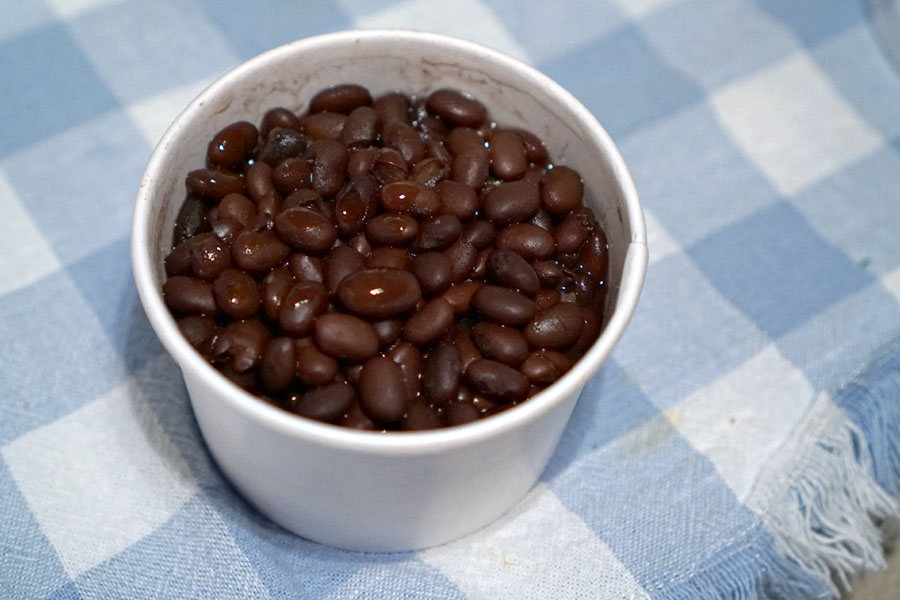 Black Beans
were also provided gratis. They were on point texturally, and I also enjoyed their subtle, lingering tang.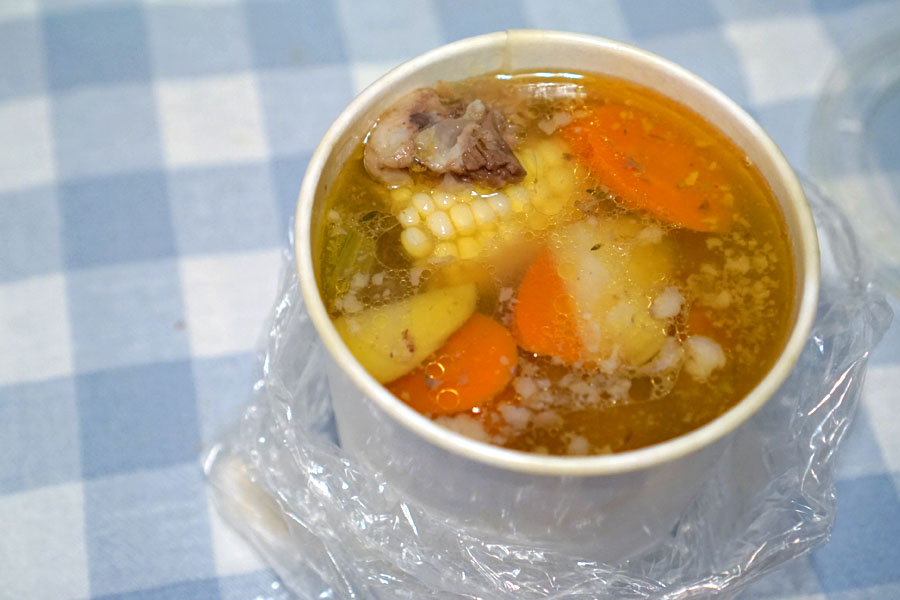 Caldo de Res [$12.00]
| ox tail
Our first of two soups featured a falling-apart tender, fatty chunk of oxtail, set in a piquant broth that managed to be simultaneously beefy and vegetal. Potatoes and carrots, meanwhile, imparted a homey touch. Do note that the dish was $12, not the $8.50 advertised on the menu.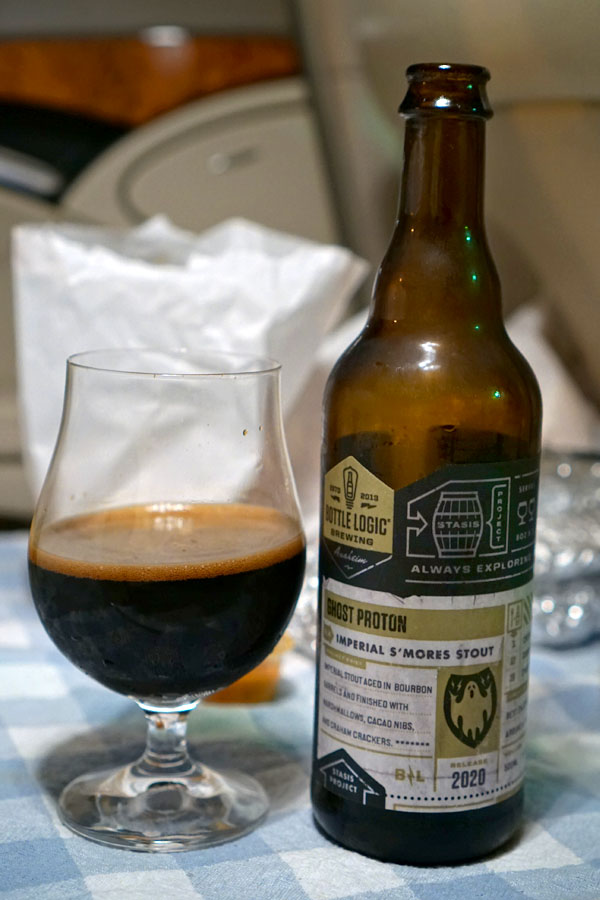 My second libation was the
2020 Bottle Logic Ghost Proton
, a bourbon barrel-aged imperial stout brewed with marshmallows, cacao nibs, and graham crackers. The beer smelled strongly of chocolate and sweet marshmallow, with just a hint of dark fruit in the background. The palate was decidedly thick, while flavors went in a cocoa-heavy direction, laced with whispers of oak and vanilla. The finish here was one of the longest I've experienced in recent memory, and displayed bountiful amounts of sugary marshmallow. Overall, an admirable attempt at creating a s'more-inspired stout.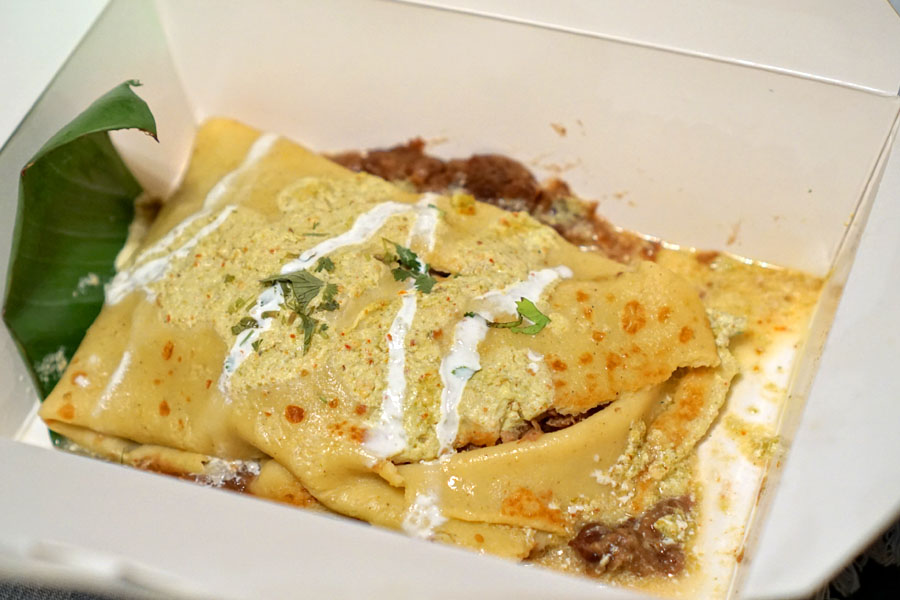 Braised Pork Burrita [$15.00]
Another not-on-the-menu special was this "deconstructed burrito" of sorts, which sported a crêpe wrapper in lieu of the usual flour tortilla. Flavors here were classic, blending the tart, savory flavors of chili verde-style pork with earthy beans, while the crepe was almost a nonfactor. Be sure to make use of the included onion and cilantro (see below), and also give it a go with the rice above and a few squirts of lemon.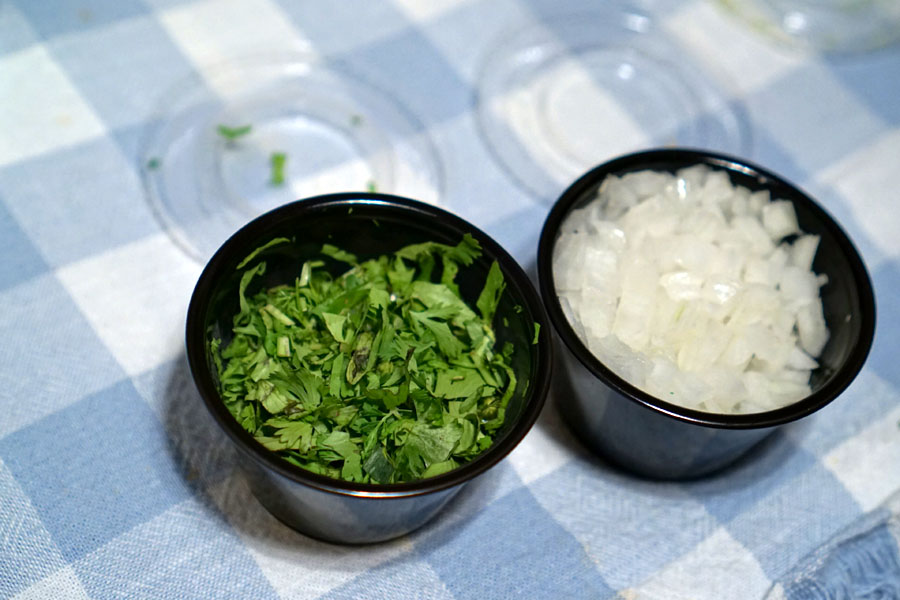 I'm a fan of both cilantro and chopped onion, and made sure to use 'em both with a variety of the dishes tonight.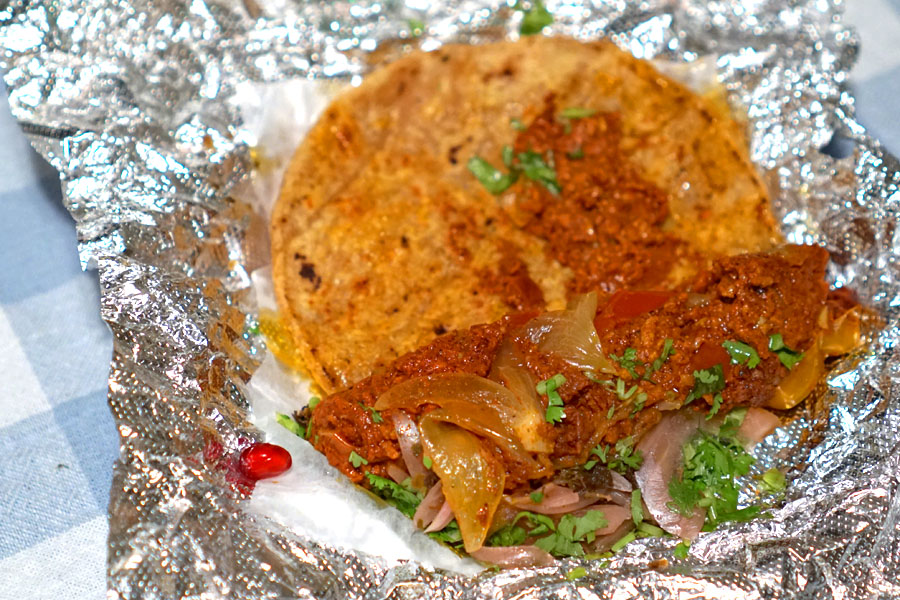 Recado Puerco Molido [$4.00]
| Yucatan-style ground pork sautéed with sweet peppers
This was the most unique taco of the night. It was packed full of assertively-spiced, well-ground pork, so the counterpoint offered up by the onions was key. Salsa wasn't even necessary here.
Pozole Verde [$10.00]
The pozole was a standout thanks to its balance of tartness, savor, and creeping heat, as well as the textural back-and-forth between the hominy and shards of chicken--very cozy and gratifying overall. As was the case with the caldo, the soup was $12 instead of the $8.50 listed on the menu.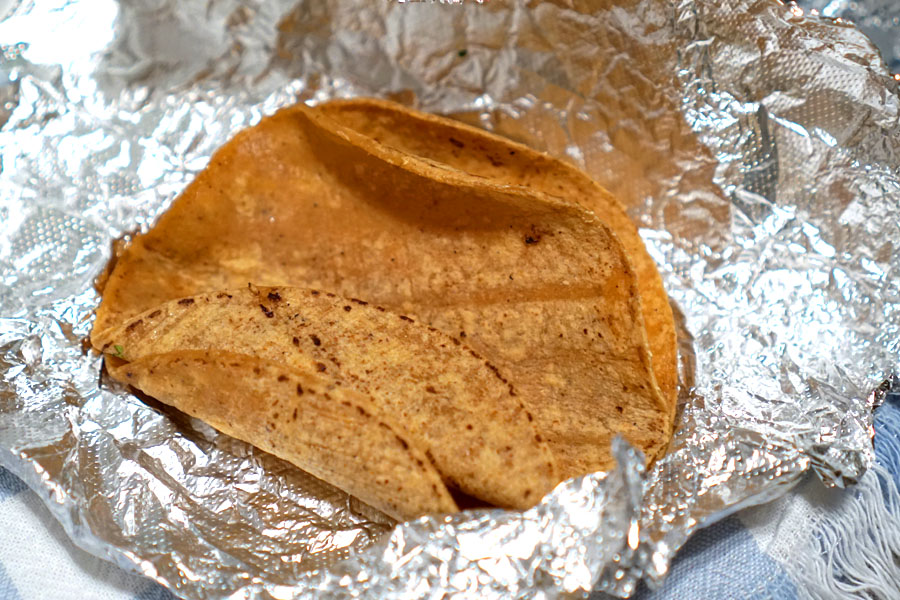 Also included with my order were six corn tortillas, which I enjoyed using with the beef stew above.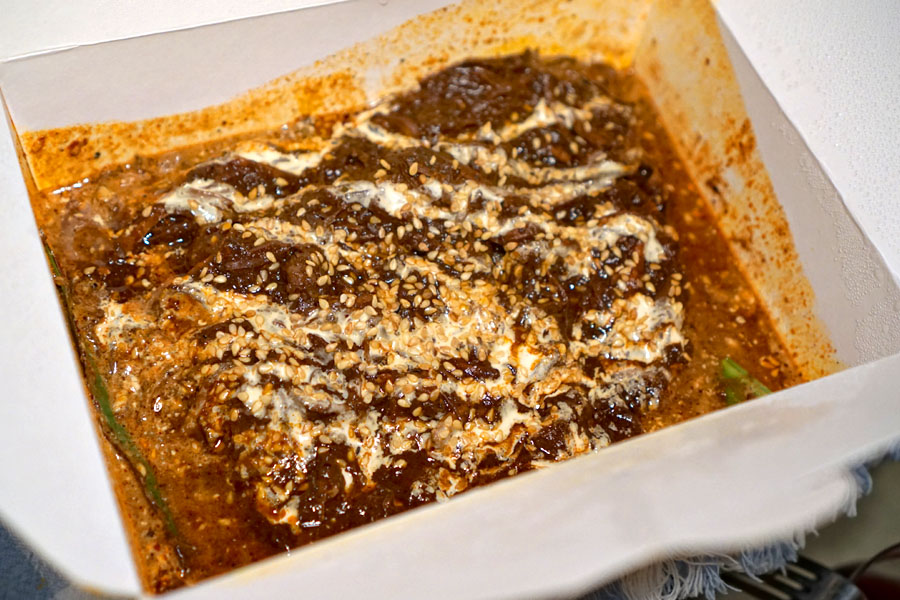 Mole Poblano [$16.00]
| turkey breast with Abuelito's mole poblano topped with toasted sesame seeds and crema
Last up was the mole, accompanied here by its traditional protein of turkey. The sauce ate as multifaceted and as complex as I wanted, its commingling of smoky, sweet, spicy, and nutty nuances on proud display over a base of hearty, stringy meat. Make sure to try this with the included rice and tortilla chips
I had a solid meal at Pocha. Though the restaurant touts its food as being on the more modern side of things, I think that the team has been able to capture much of the joy of classic Mexican fare, which was nice to see. I've read that Risoli and Serafin would like to expand the menu once (if?) we rid ourselves of the coronavirus, so it might be worthwhile to check this place out again when that happens.