Redbird (Los Angeles, CA) [3]
The Dalmore Scotch Tasting at Redbird Restaurant
114 E 2nd St, Los Angeles, CA 90012
213.788.1191
www.redbird.la
Thu 11/12/2020, 07:00p-10:00p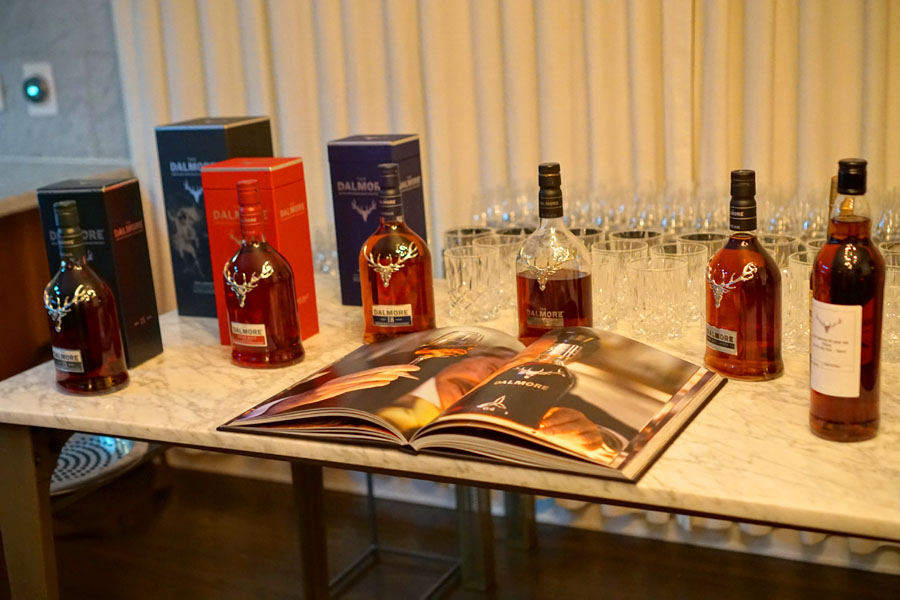 Over the past couple months, partly fueled by coronavirus dining restrictions, I've made it a point to feature establishments on this blog that I'd never posted about before. I successfully made it to 23 in a row before succumbing recently with this meal at Neal Fraser's Downtown standby
Redbird
. The reason for the capitulation wasn't even food, but whiskey, specifically Scotch. Craig Bridger, Head of Education at The Dalmore, was holding a tasting at the restaurant and one of his featured spirits caught my eye: The Dalmore 40.
I'd heard about the 40-year-old whisky back in 2017 when it was first released. I was curious to try it, and this seemed like the perfect opportunity. In fact, this dinner was actually a great bargain. It was priced at $300 a head (plus 20% service and 9.5% tax), which seems like a lot, but really wasn't when you consider that a bottle of The Dalmore 40 sells for $8,000 and a single pour can
go for four figures
. The event was limited to two dozen-ish participants, split between the second and third floors of the restaurant. We were seated on the third floor in a space referred to as "The Nest."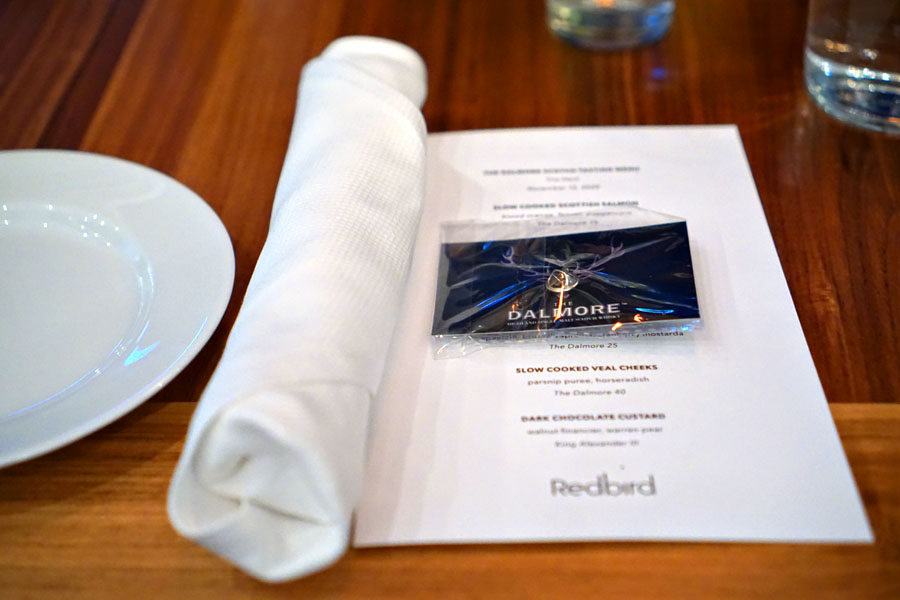 Our place settings included a snazzy Dalmore pin.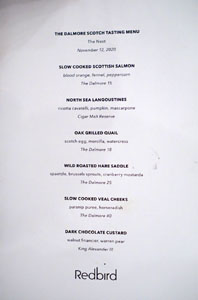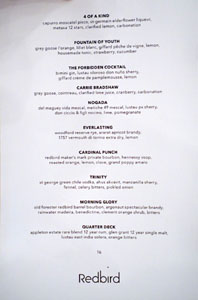 Chef Fraser's six-course menu is shown above, and was ostensibly inspired by his Scottish heritage. As we see on the reverse side, Redbird's regular cocktail list was also available. Click for larger versions.
Welcome Cocktail
| Dalmore Port Wood Reserve, Gonzalez Byass Matusalem Sherry, Montenegro Amaro, Orange Essence
Our evening began with Tobin Shea's take on the Rob Roy. It was a lovely rendition of the classic drink, with a bouquet filled with dark, fragrant fruit leading to raisin-y, oxidative flavors combined with brown sugar and a smidge of tar. A fun fact: the casks that previously held the 30-year-old oloroso sherry used in the cocktail are what The Dalmore utilizes to age their whiskies.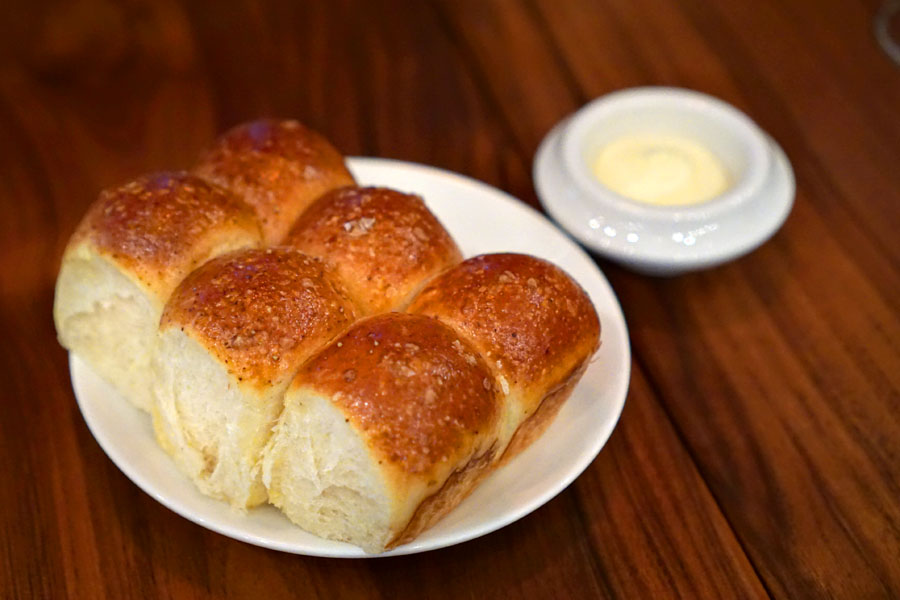 We were quickly provided with a serving of Parker House rolls. They were lovely, coming out soft and subtly sweet, with some delightful pops of salt.
1: Slow Cooked Scottish Salmon
| blood orange, fennel, peppercorn
Apparently I was too excited to begin dinner, as I forgot to photograph the first course. The salmon did make for a good start though. I found the fish super soft, silky almost, with just enough salinity to make use of the paired celeriac(?) purée while balsamic and fennel provided some complementary notes. Interestingly, the dish tended to bring out the sweeter, maltier notes in the whisky below.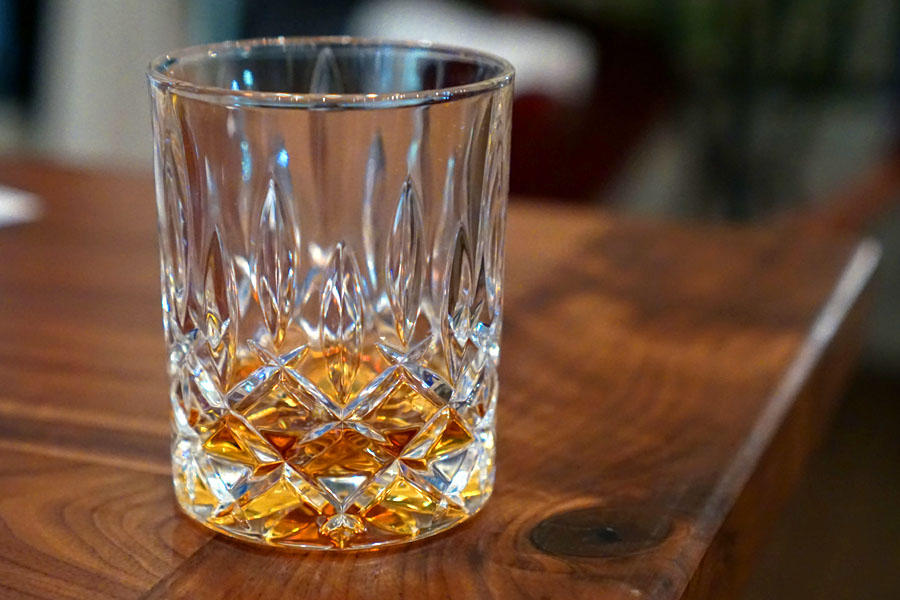 The Dalmore 15
We began, fittingly, with one of The Dalmore's entry level expressions, first matured for 12 years in bourbon barrels before three years of finishing in three different types of sherry casks.
Nose
: Signature aromas of chocolate and orange, along with light amaranth and apple. With time, I detected some mushroom-y character as well.
Palate
: Soft and smooth, but with an unexpected savoriness that was tempered by citrus fruit. Some ginger notes developed as the whisky sat.
Finish
: Subdued notes of tart citrus with hints of cacao.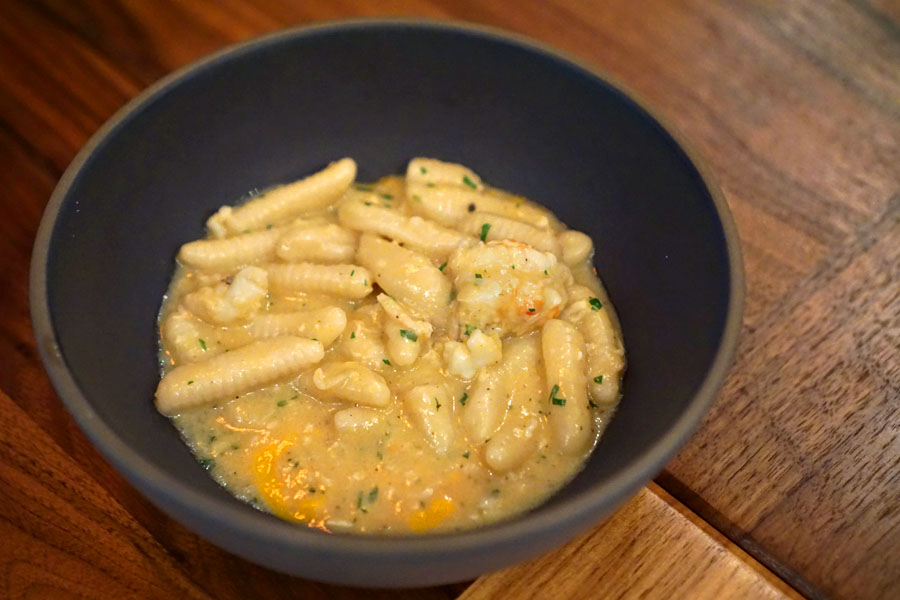 2: North Sea Langoustines
| ricotta cavatelli, pumpkin, mascarpone
Langoustines showed off a delectable brine and richness that stood up to both the sweetness of the pumpkin and the potency of the whisky below. However, my concern here was that the pasta was simply too soft, and really would've been better with some more bite.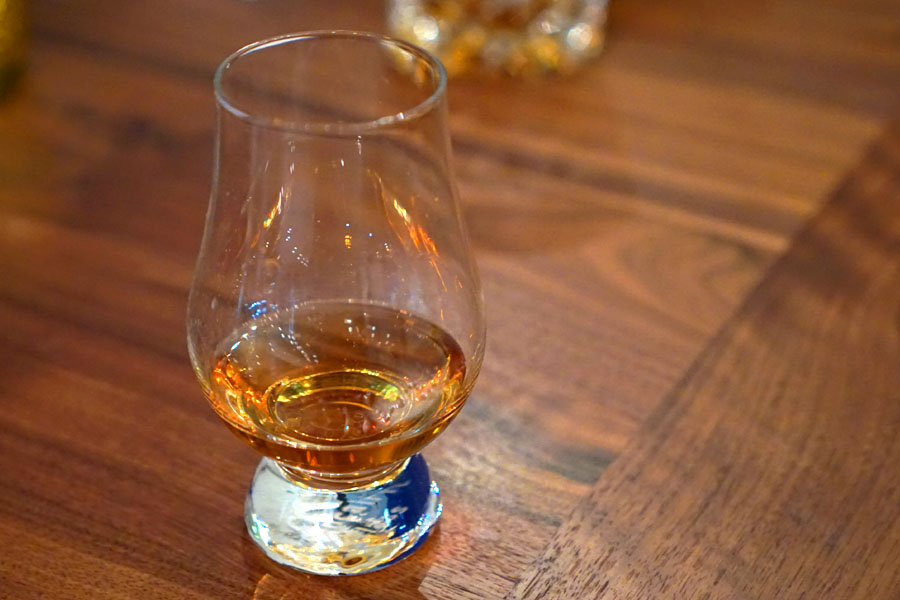 Cigar Malt Reserve
Next came Bridger's favorite of the standard range, meant for drinking while enjoying a cigar. A small portion of the whisky was aged in Cabernet Sauvignon barriques from Bordeaux, while a larger portion went into the aforementioned oloroso sherry casks and the remainder into bourbon barrels.
Nose
: Fragrant vanilla, pome fruit, and some spice; it actually got noticeably spicier as the night went on.
Palate
: Sour apple and red berries, and a curious element of earthy black sesame.
Finish
: More of that sesame spice, combined with cocoa and zesty citrus.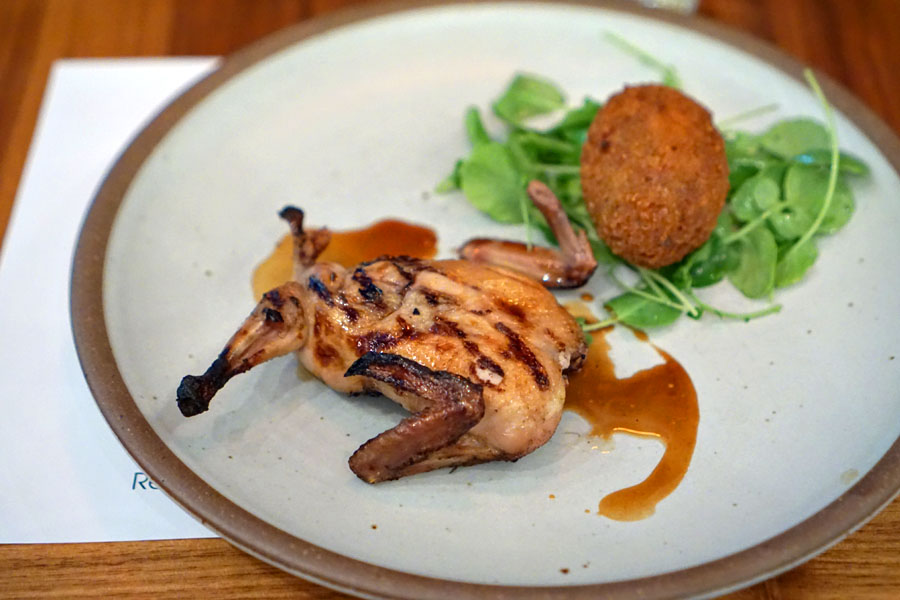 3: Oak Grilled Quail
| scotch egg, morcilla, watercress
The quail was lovely, and displayed a tasty combination of sweet, smoky, and peppery flavors that tended to bring out the fruitier notes of the paired whisky. I quite enjoyed the Scotch egg as well, which had a pleasingly herby, hearty, homey quality to it.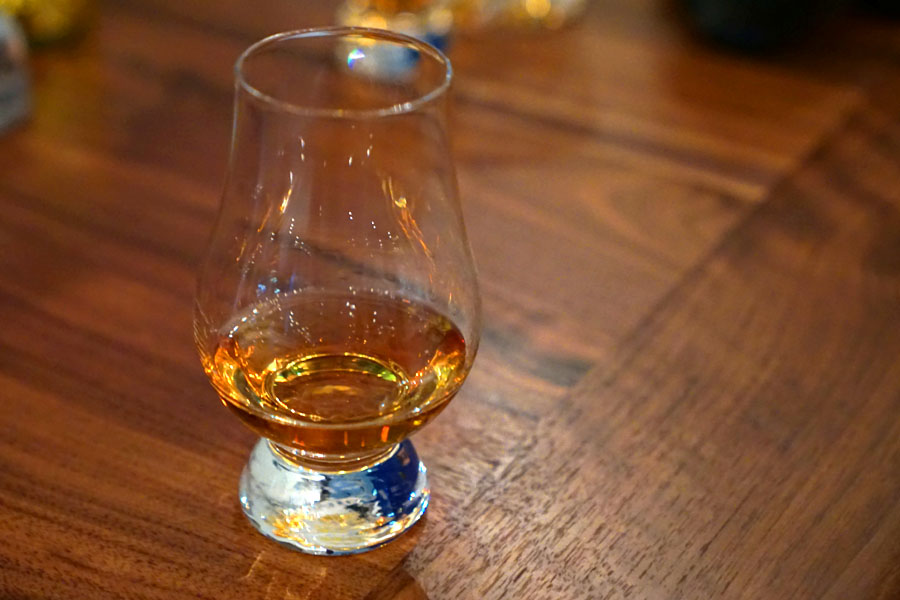 The Dalmore 18
The 18-year-old expression was up next, and this one was matured for 14 years in bourbon barrels before being finished for four years in those Gonzalez Byass oloroso sherry casks.
Nose
: Soft, aromatic vanilla, orange, maple syrup--very nice. The nose seemingly got drier and displayed more tobacco notes as the night went on.
Palate
: More of that maple, combined with citrusy-sweet spice and cacao.
Finish
: A bit short. Citrusy, but with savory elements that reminded me, strangely enough, of Taco Bell ground beef (which wasn't a bad thing).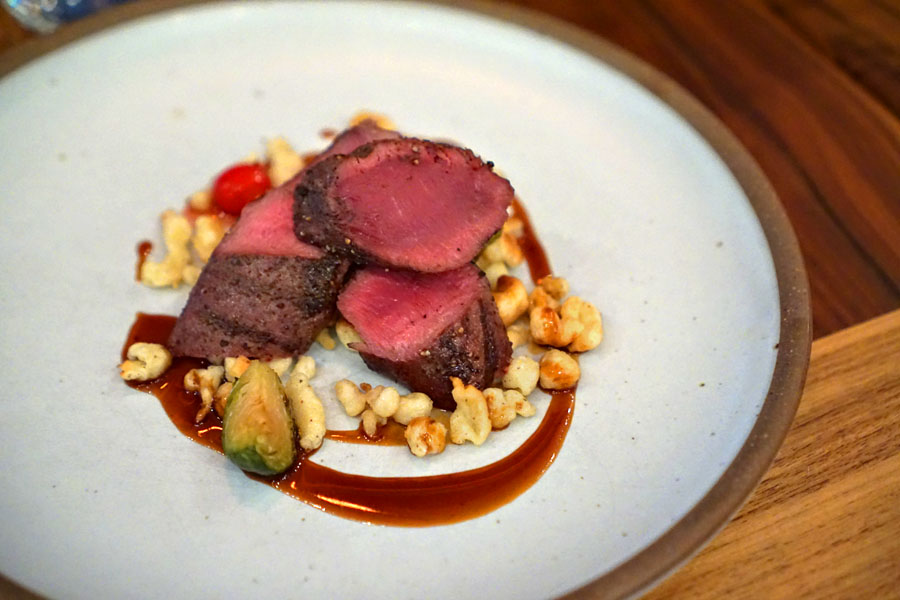 4: Wild Roasted Hare Saddle
| spaetzle, brussels sprouts, cranberry mostarda
Roasted hare featured a lean, dense texture along with some delightfully peppery flavors tinged with char, and helped bring out the spicier, sweeter tastes in the whisky below. I appreciated the counterpoint provided by the spätzle, and wouldn't have minded more of those crunchy Brussels, either.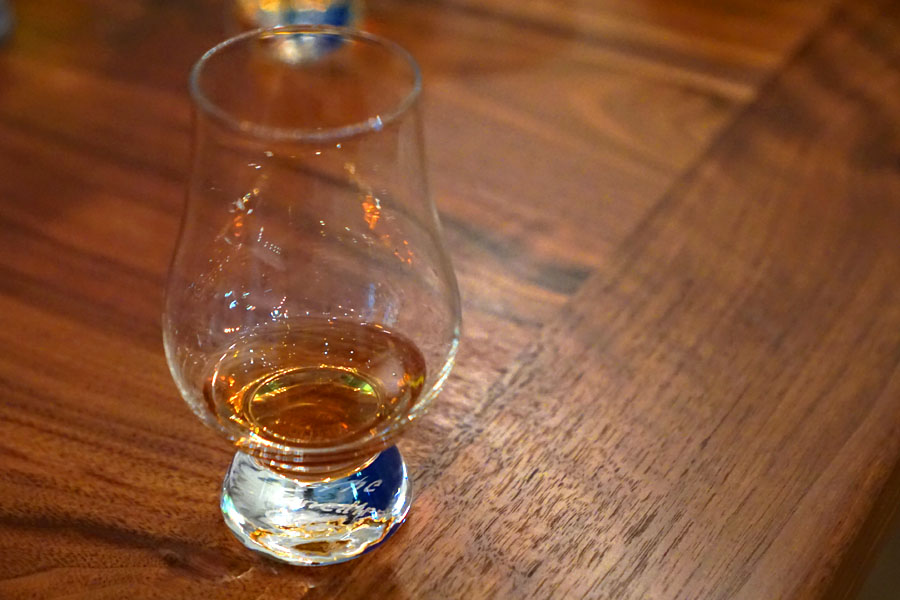 The Dalmore 25
Our next Scotch was apparently one of Bridger's all-time favorites. It was aged in bourbon barrels, then casks that held an experimental sweet Palomino sherry from Gonzalez Byass, then 20-year-old tawny port pipes from Graham's.
Nose
: Delicate, with trademark aromas of orange and cocoa laced with apple juice and molasses, which only intensified as the whisky sat.
Palate
: Savory, smoky molasses with dark chocolate and tangy citrus, with some more bitter, herbaceous elements coming out as the night wore on.
Finish
: Elements of brown butter alongside tart pome fruit, sweet spice, and light herb--very balanced.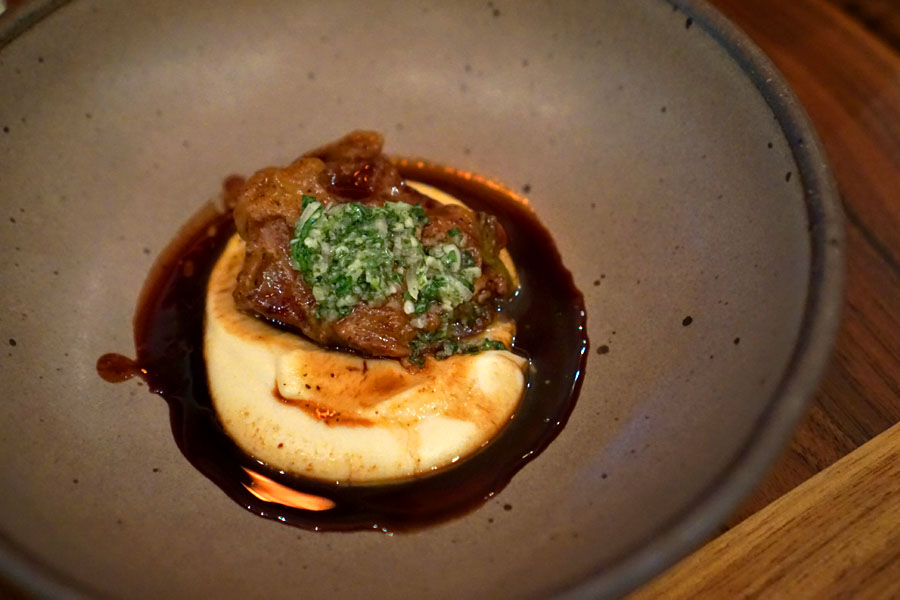 5: Slow Cooked Veal Cheeks
| parsnip puree, horseradish
Long-cooked veal cheeks were as falling-apart tender and comforting as you'd expect. A subtly sweet parsnip purée offered up a crucial contrast, though I would've liked some more horseradish. A very effective pairing with the whisky to follow.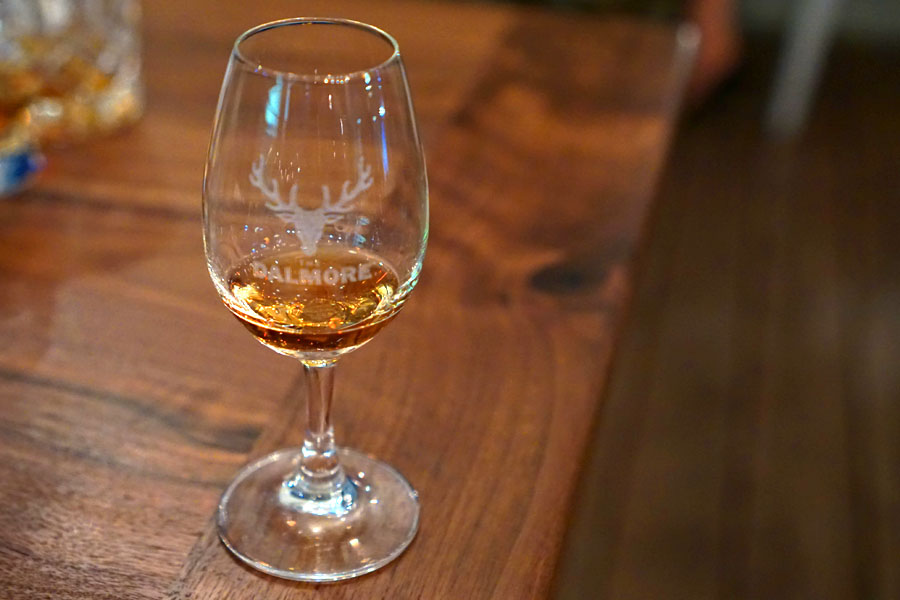 The Dalmore 40
And finally we come to the big boy, first aged in ex-bourbon oak, then vintage port pipes from 1963/1964 and 30-year-old sherry casks before being integrated in first-fill bourbon barrels. Do note that this was the 2020 release of the whisky, and supposedly there are only 35 bottles available for the entire US.
Nose
: Velvety. Warm, sweet baking spice, light cacao, and biscuits.
Palate
: Zippy citrus fruit, touch of dark berry, a bit of brown butter, and more biscuits; soft and smooth, with very subdued heat.
Finish
: Cozy baking spices and orange chocolates; slightly brief.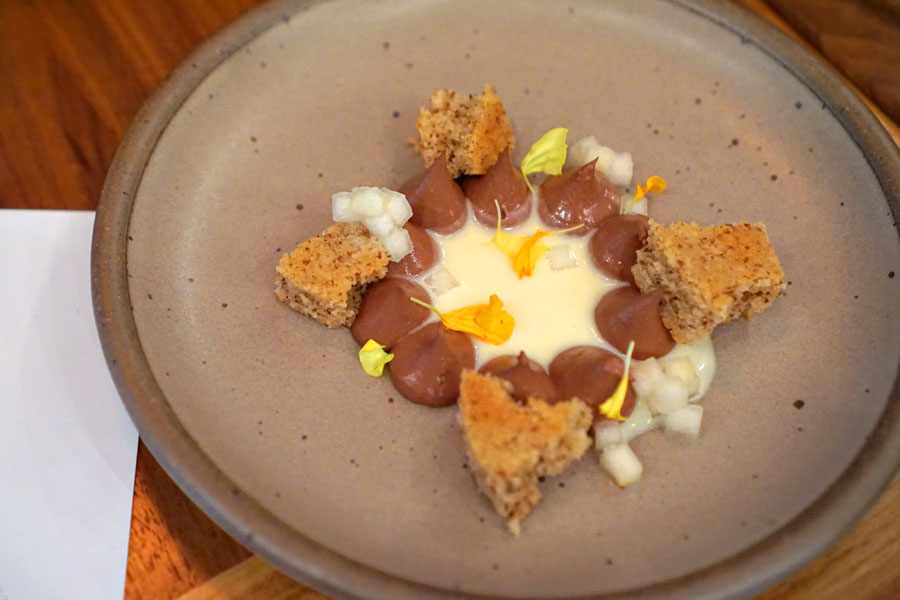 6: Dark Chocolate Custard
| walnut financier, warren pear
Dessert time. The chocolate ate as rich and chocolatey and creamy as you'd expect, though the pears did offer up a crucial, counterbalancing acidity, while the financiers also served as a moderating element. The dish actually seemed to amplify the taste of the paired Scotch.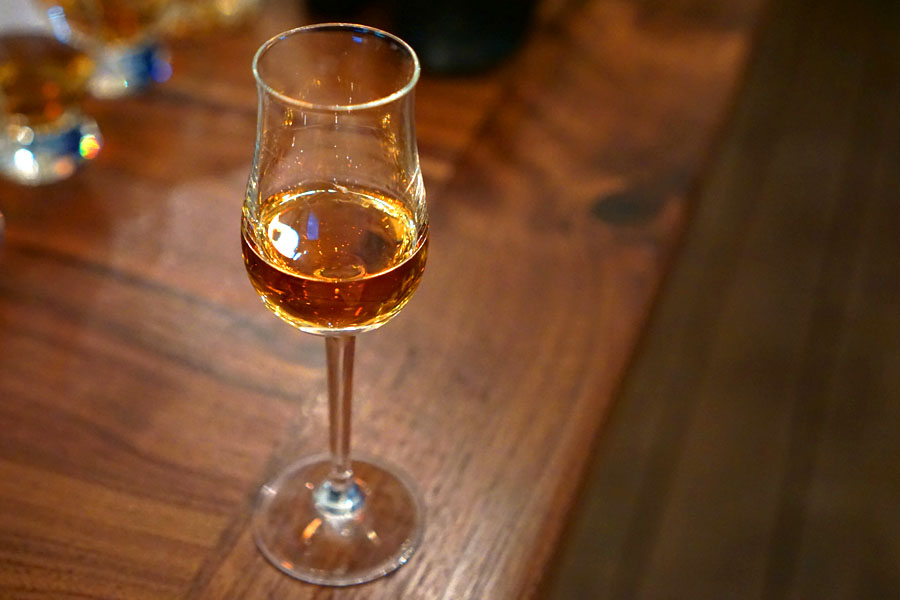 King Alexander III
Our final whisky made use of a whopping six different types of wood. The spirit first underwent maturation in ex-bourbon barrels, and the resulting liquid was then divvied up between casks that previously held 30-year-old sherry, Madeira, Marsala, Cabernet Sauvignon from Bordeaux, and Graham's tawny port, though some of it went back into first-fill bourbon barrels.
Nose
: Appealing aromas of bright, sweet red fruit.
Palate
: Nicely integrated, with a sugary, malty character, citrus, and ginger-y spice.
Finish
: A healthy amount of sweet, autumnal spice, though subdued overall.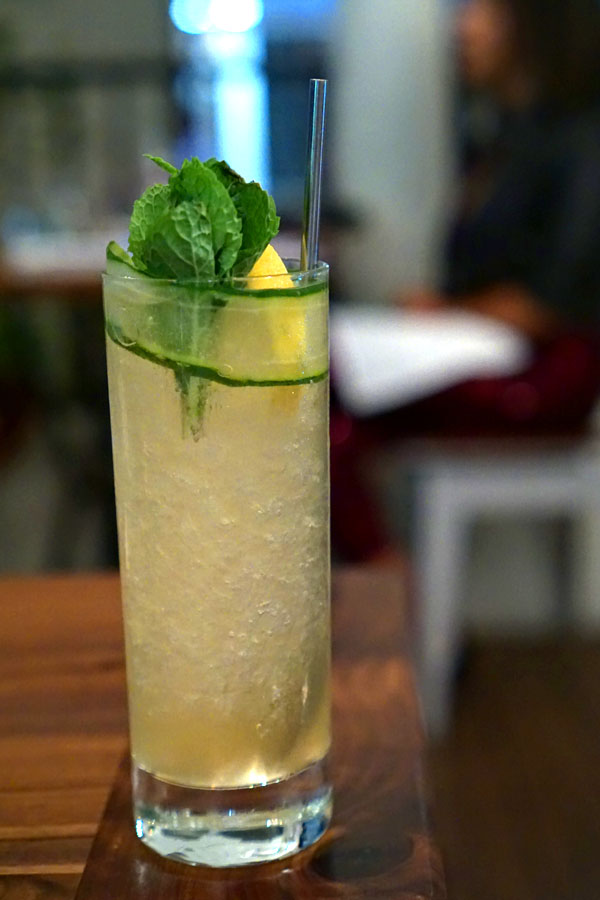 Fountain of Youth [$16.00]
| grey goose l'orange, lillet blanc, giffard pêche de vigne, lemon, housemade tonic, strawberry, cucumber
At the end of dinner, we ordered a trio of cocktails to mix things up. This first one was on the fun, easy-drinking side thanks to its unabashed fruitiness, which actually reminded me, curiously enough, of gummy worms. There was just enough citrus for balance, as well as nary a hint of booze.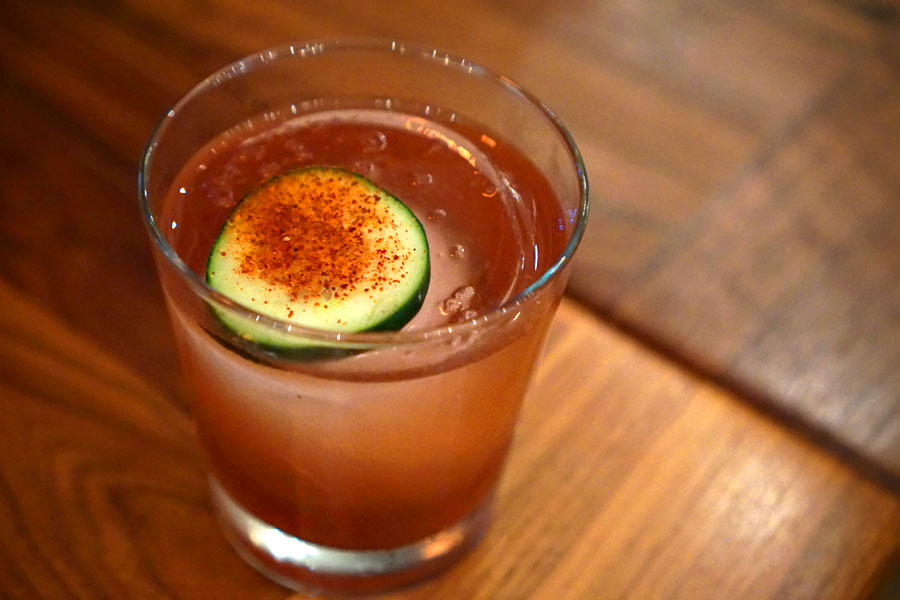 Nogada [$16.00]
| del maguey vida mezcal, metiche 49 mezcal, lustau px sherry, don ciccio & figli nocino, lime, pomegranate
The next cocktail was certainly more aggressive, especially with its nose of potent spice and smoke. On the palate, I got a palpable sweet spice character married with a surprisingly robust tartness, while the back end veered in a dark, fruity direction.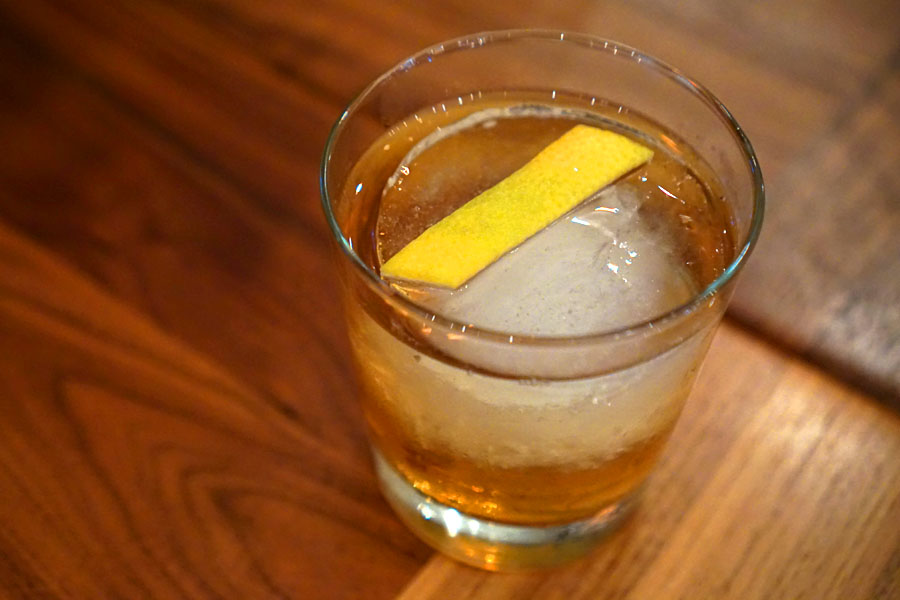 Morning Glory [$16.00]
| old forester redbird barrel bourbon, argonaut spectacular brandy, rainwater madeira, benedictine, clement orange shrub, bitters
Last up was my favorite cocktail of the bunch. Aromas here were the most complex, with a saccharine, anise-like note at the fore. Tasting it, I got a multifaceted sweetness with some grape-y elements taking precedence, supported by orange blossom and herbaceous notes.
But we weren't done with the Scotch yet, as we saved a complete flight of the six whiskies to enjoy back-to-back at the conclusion of the evening. It was fascinating to see how each expression changed over the course of the night.