Ditroit (Los Angeles, CA)
Ditroit Restaurant
2117 Violet St, Los Angeles, CA 90021
www.ditroitdtla.com
Fri 12/04/2020, 07:15p-08:30p

If you recall, I reported on Enrique Olvera's highly-anticipated
Damian
just a few weeks ago. At the end of that post, I expressed interest in checking out Ditroit, the restaurant's accompanying taquería concept, in the coming months. Well, due to LA's recent decision to suspend outdoor dining (due to rising coronavirus cases), I got to try the place much earlier than expected, as the County's order essentially forced the team into opening Ditroit for takeout on December 3rd, much earlier than they'd planned.

Though you can get to Ditroit from 7th Place (where Damian's entrance is located), it's indeed easier to approach from the south via Violet Street.

Step through the door, and you'll see Ditroit's outdoor ordering area, which is where I picked up my food.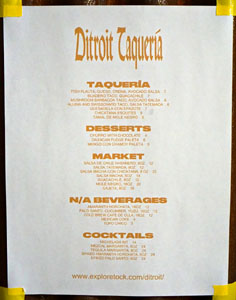 Pictured above is Ditroit's opening menu, which is relatively brief in terms of the actual food. Do note than items can indeed run out, as the tamal was unavailable this evening. Click for a larger version.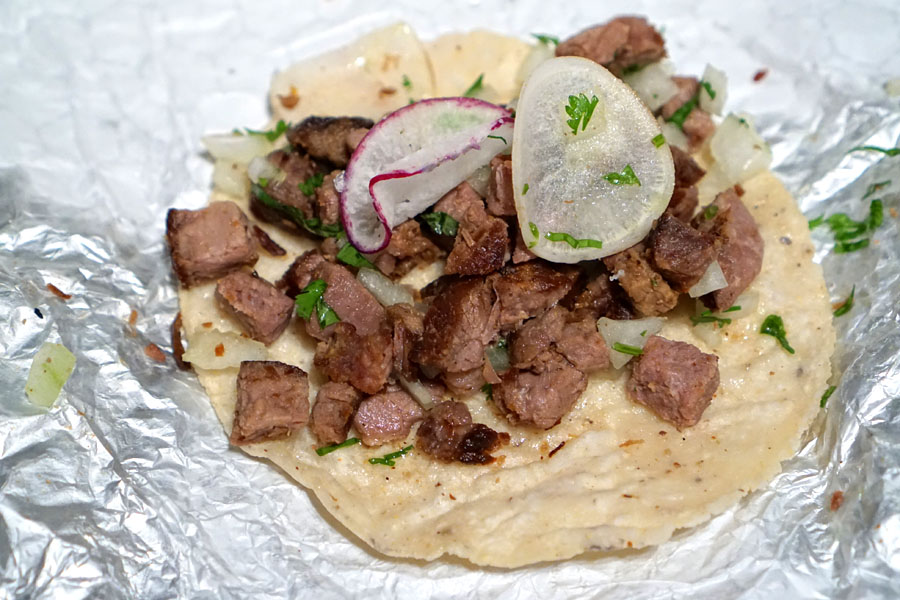 Suadero Taco [$7.00]
| Suadero with onion and cilantro on a corn tortilla. Served with Guacachile Salsa
I began with what I imagine will be the most popular item on Ditroit's menu. The suadero showed off an immensely gratifying, tender texture, though the beef belly could've been a bit juicier. Its taste was full-throated and imbued with sear and smoke, while onions and cilantro were perfect complements, and perhaps more well integrated here than in any other taco I've had before. Meanwhile, the salsa, with its sweet-tart character and long-lasting burn, offered up a finishing touch that helped bring it all together.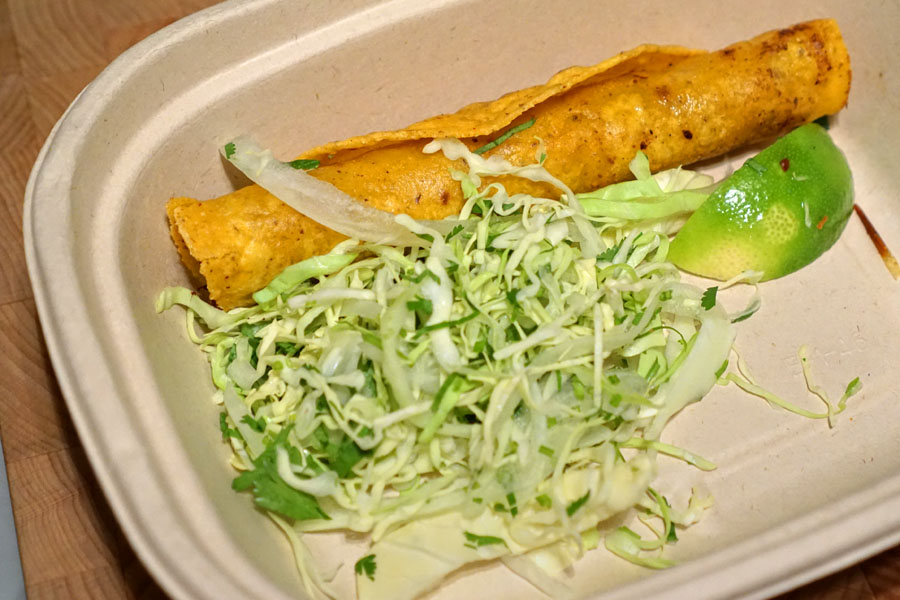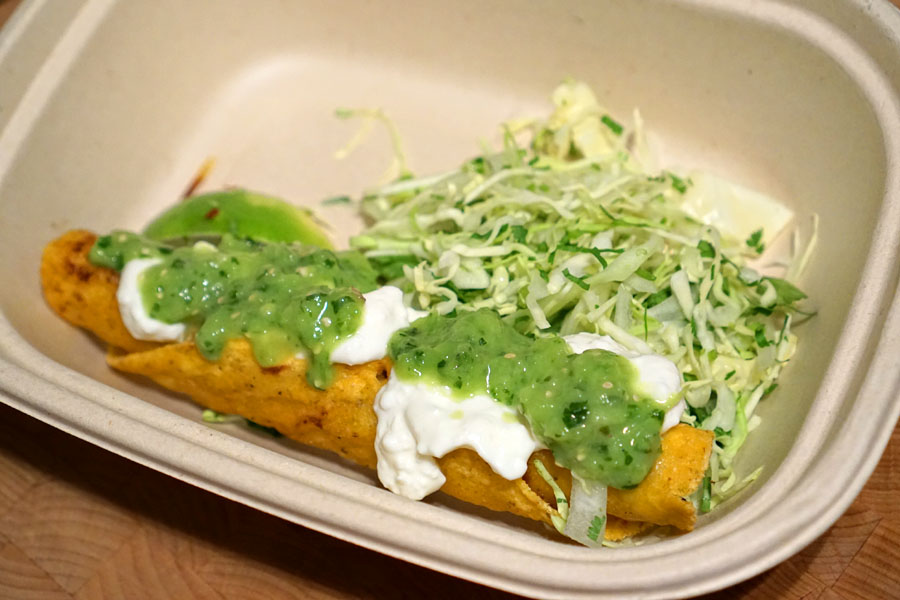 Fish Flauta [$7.00]
| Daily catch flauta with coleslaw and cilantro. Served with crema, queso and avocado salsa
The rolled taco was my favorite item this evening, and in fact was one of the best versions I've ever had. The actual tortilla was expertly fried and just the right amount of crunchy, but the crux of the dish was the filling, which was just super flavorful. The minced, heavily-seasoned fish married effortlessly with the cheesy, chunky crema and zesty, prickly salsa, and the cabbage provided a welcomed contrast, too.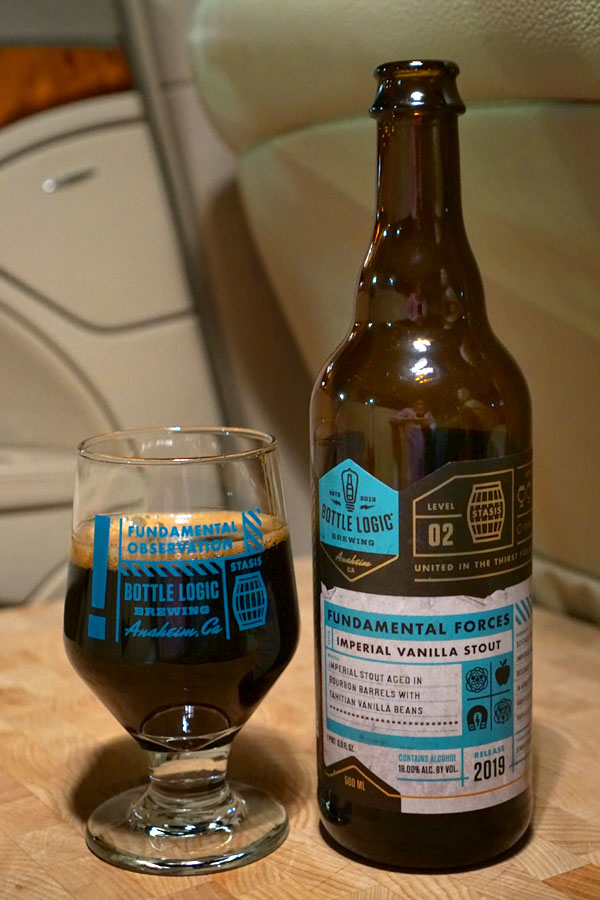 To drink, I had a bottle of the
2019 Bottle Logic Fundamental Forces
, an imperial stout with Tahitian vanilla beans, aged 20 months in bourbon barrels. Nose here was rich, roasty cocoa laced with vanilla and undercurrents of dark fruit. Tasting it, I got more tart berry fruit, oak, and dark chocolate, with relatively subdued wisps of floral vanilla bringing up the rear.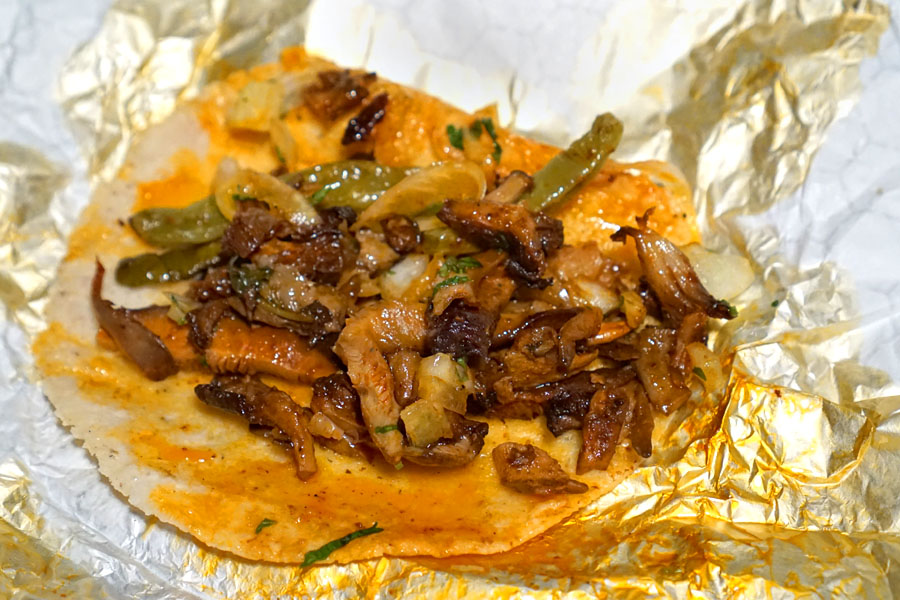 Mushroom Barbacoa Taco [$6.00]
| Mushroom barbacoa on a corn tortilla. Served with Avocado Salsa
This next taco combined the inherent woodsiness of mushroom with the spicing and seasoning of barbacoa. It was an aggressive, delectable combo, one offset by the onions and zingy, vegetal salsa while the tortilla moderated everything without getting in the way.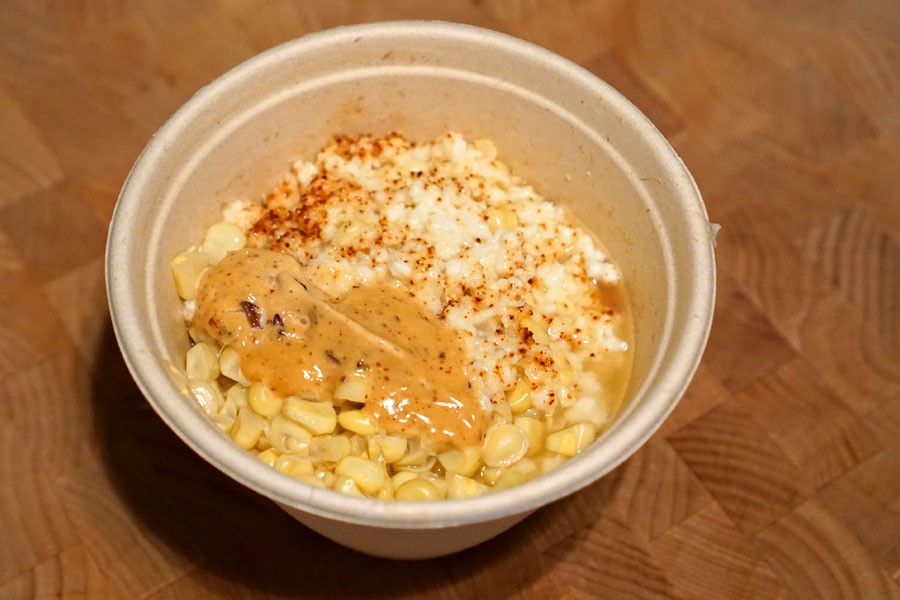 Chicatana Esquites [$9.00]
| Fresh corn off the cob, with Chicatana ant mayonnaise and queso fresco
Esquites is a dish that I always tend to order, and tonight wasn't going to be an exception. The corn arrived well textured and properly sweet, but what I really enjoyed was how well the cheese melded with the kernels, both in the terms of taste and texture. I also have to give the team credit for the ant-infused mayo, which imparted a welcomed umami-fueled depth and funk.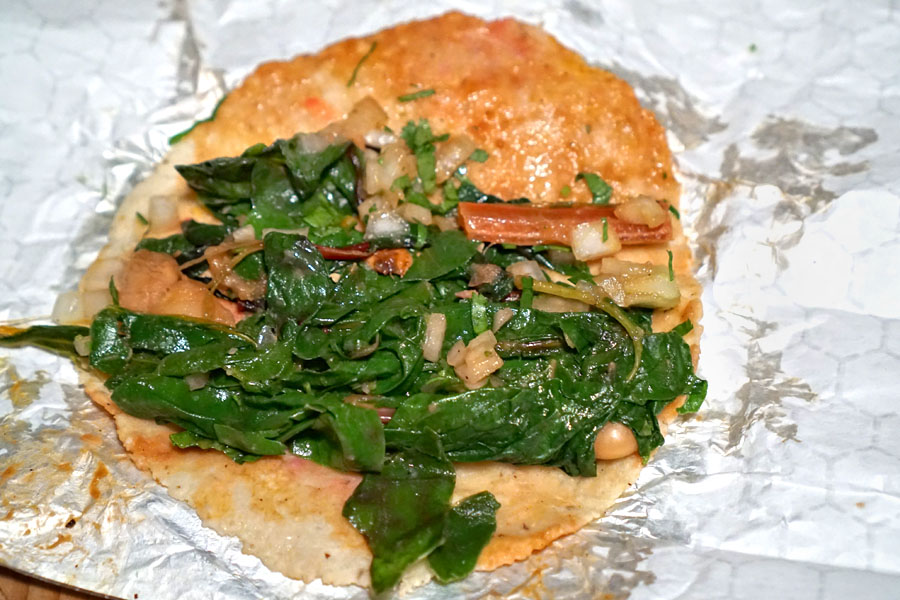 Alubia & Swiss Chard Taco [$6.00]
| Alubia blanca and Swiss chard on a corn tortilla. Served with Salsa Tatemada and Pickles
My third and final taco featured a compelling back-and-forth between the earthiness of those white beans and the sheer bitterness of chard. It was a homey sort of interplay, one taken up a notch by the sweet, smoky salsa.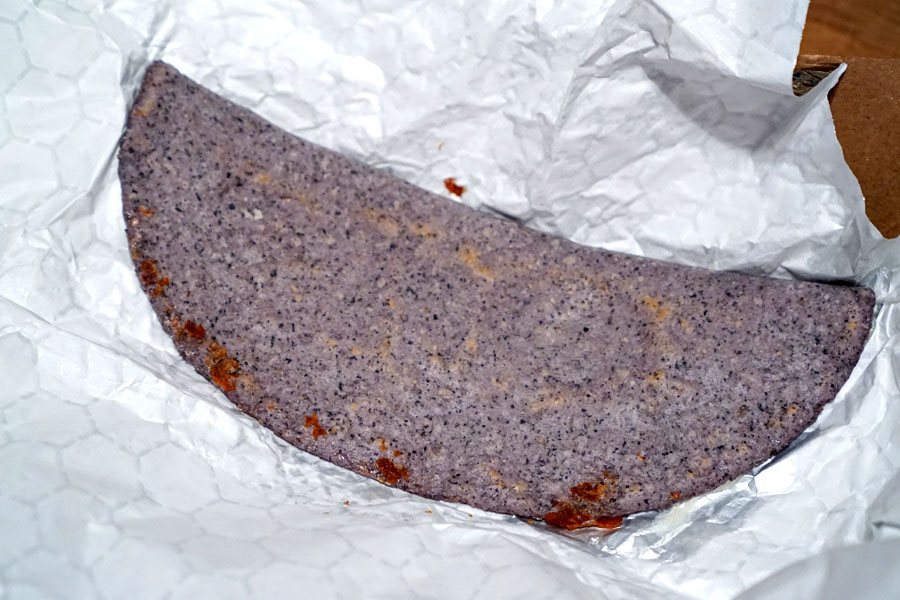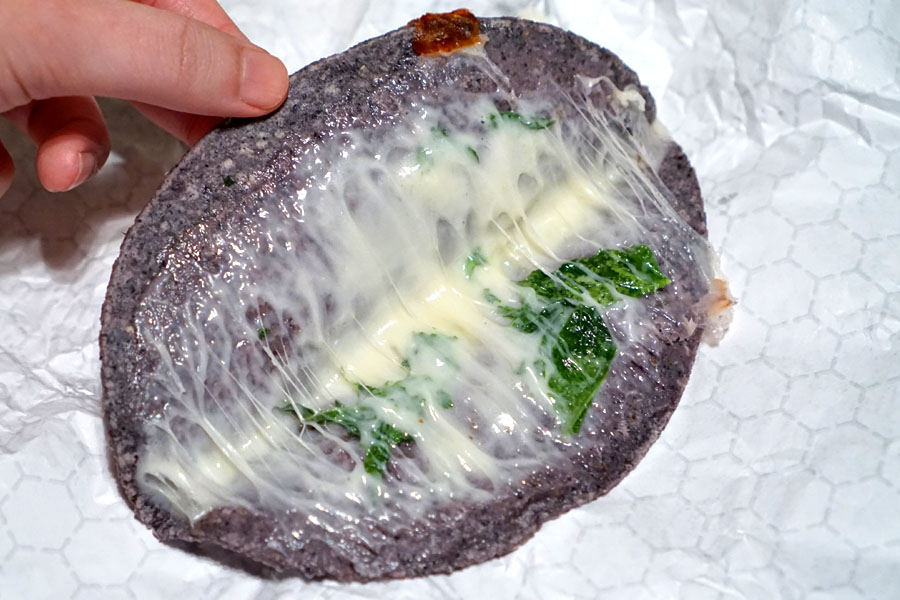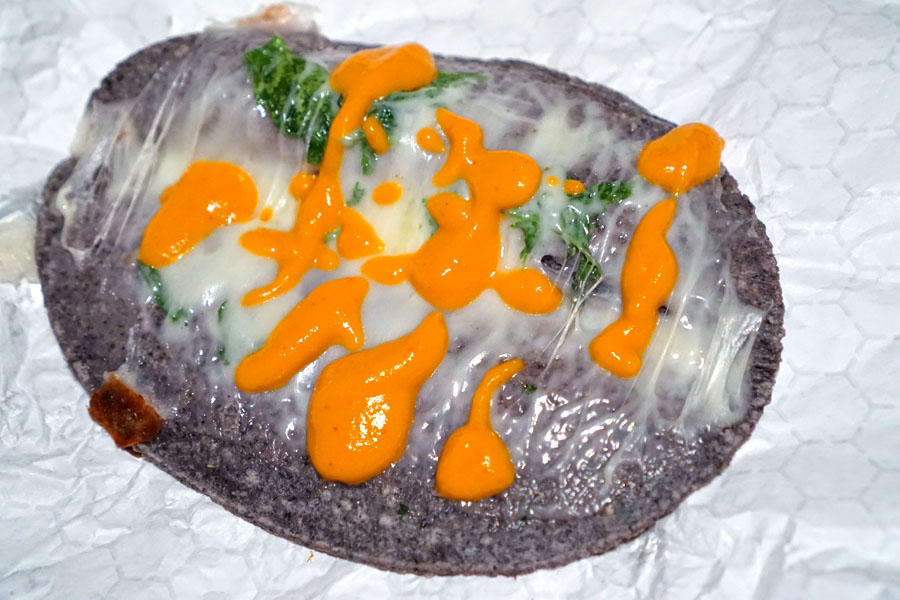 Quesadilla con Epazote [$7.00]
| Queso Oaxaca, epazote, corn tortilla. With a Salsa of your choice (Salsa de Chile Habanero)
Ditroit's take on the quesadilla was less overtly cheesy than most, so the star of the show for me was actually that thick, hearty, blue corn tortilla. I liked the occasional hits of pungency from the epazote as well, while the habanero salsa contributed its distinctive, floral, creeping burn.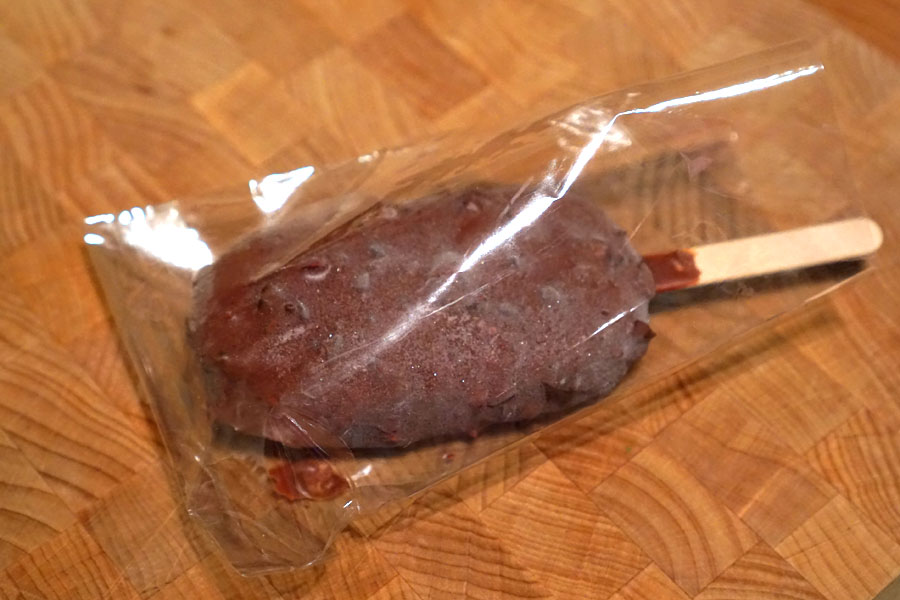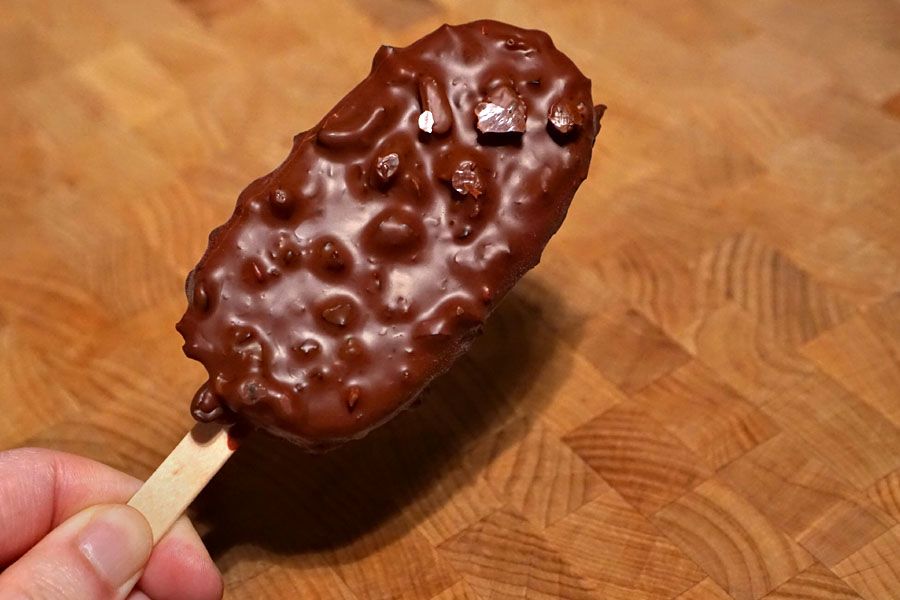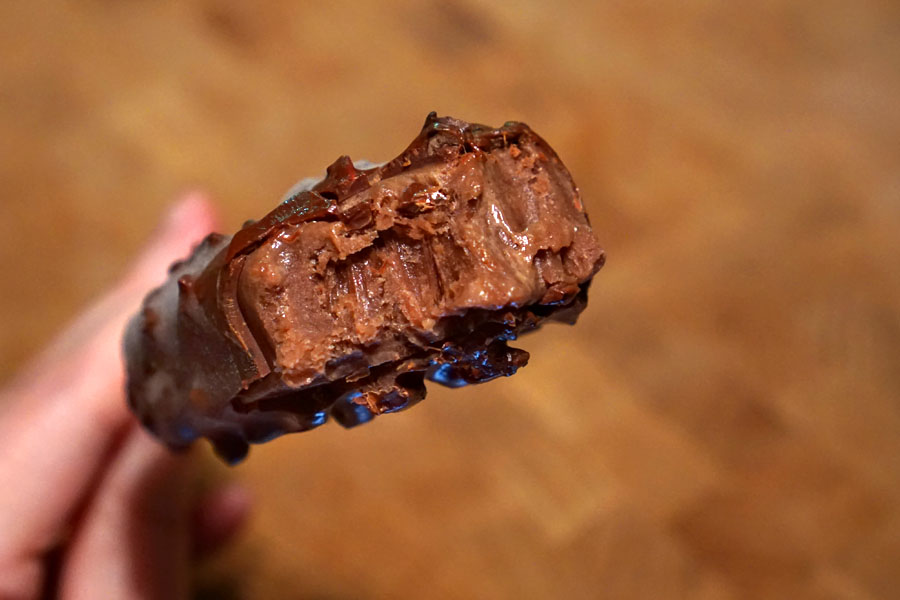 Oaxacan Fudge Paleta [$6.00]
| Oaxacan Fudge. Contains almonds and dairy
Naturally I had to try one of the ice pops on offer. This chocolate version was quite a delight, showcasing a bevy of bitter, smoky, nutty, sweet, and spicy flavors, all rendered in a multitude of textures.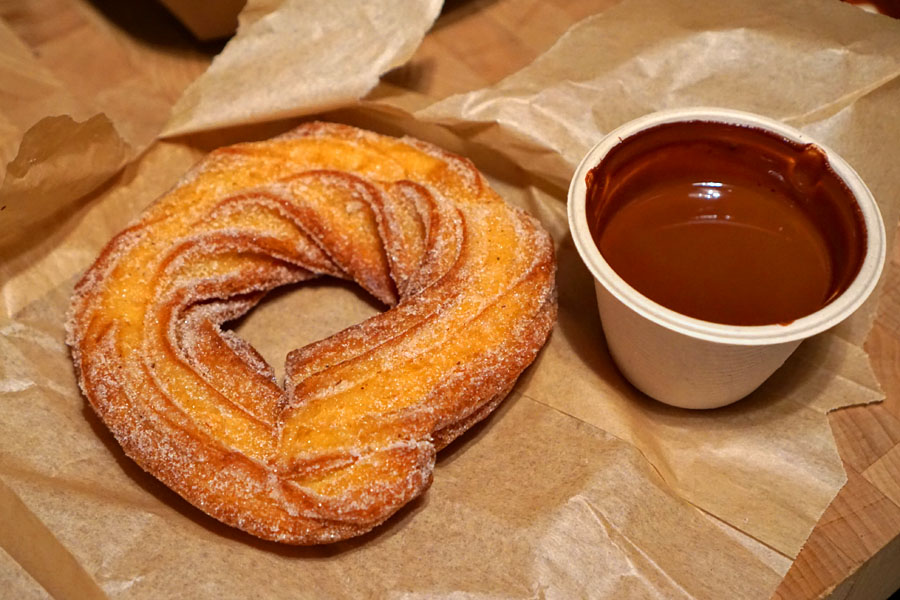 Churro with Chocolate Sauce [$4.00]
| One churro ring with coffee chocolate sauce
I ended with what may be the prettiest churro I've ever seen, though it delivered in the taste department as well. I quite enjoyed its light, airy, crisp consistency and delicately sugary, spicy flavors. The accompanying chocolate sauce offered up a plethora of roasty, bitter, almost boozy notes, but wasn't strictly necessary.
Despite only being on its second day of service, Ditroit made a solid showing for itself. The place is basically a modern, slightly unconventional, California-inflected take on the classic taqueria, and there's a lot to like about it. This is just the beginning though, so I know I'll be back to see how the kitchen is progressing.