Hayato (Los Angeles, CA) [2]
Hayato Restaurant at ROW DTLA
1320 E 7th St, Los Angeles, CA 90021
213.395.0607
www.hayatorestaurant.com
Sun 12/06/2020, 01:40p-02:35p

At this point, I think it's safe to say that Brandon
Hayato
Go's eponymous, seven-seater
washoku
spot has been the most renowned LA-area Japanese opening of the past couple years. I reported on the restaurant shortly after it commenced dinner service, figuring that reservations would be nigh impossible to come by once people began finding out about the place. And indeed, as word spread, it became harder and harder to actually get back here, since Hayato has pretty much received universal, effusive praise right from the get-go.
For example, at the end of 2018,
LA Magazine
selected it as one of "
L.A.'s 10 Best New Restaurants of 2018
," while
Time Out
awarded "
Best Dish
" honors. Meanwhile, April 2019 saw both a "
Best New Chef
" nod from
Food & Wine
and a
glowing review
from Bill Addison at the
LA Times
. Not long after, Hayato garnered its first Michelin star, while Go earned "Best Chef: California" semifinalist status from James Beard earlier this year.
Things seemed to be going swimmingly until the coronavirus lockdowns hit. On March 15th, the restaurant announced that it was closing indefinitely, but thankfully, re-opened for weekend bento box service in August. Given that I'd actually never had one of the Chef's vaunted bentos, my interest was immediately piqued. Scoring one of the coveted boxes isn't terribly easy though, as they tend to sell out within a minute or so after tickets are released online. However, as you can see, after trying and failing a few times, I finally landed a bento during the December release.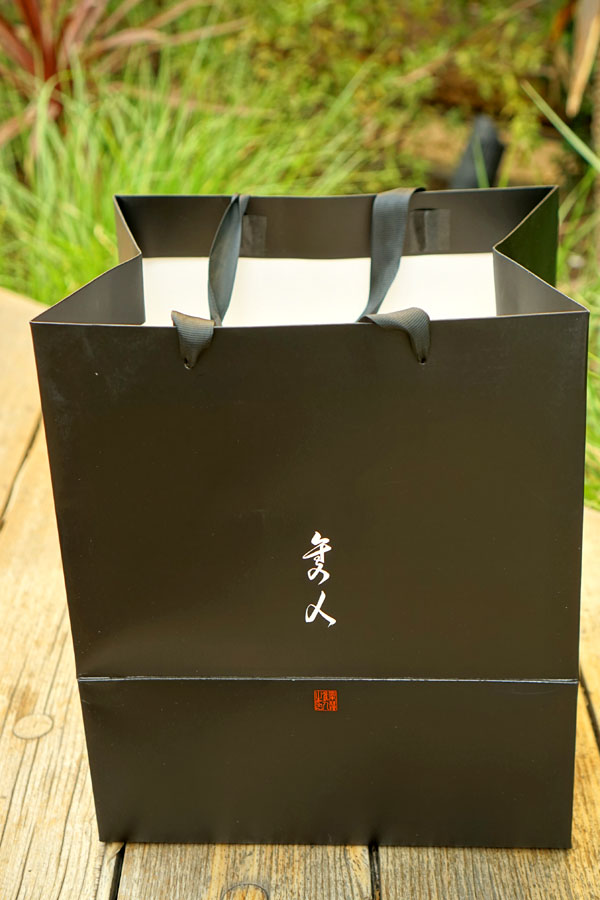 Hayato is serious about its packaging, as evinced by this high quality, custom-printed bag, which I ended up saving for future re-use.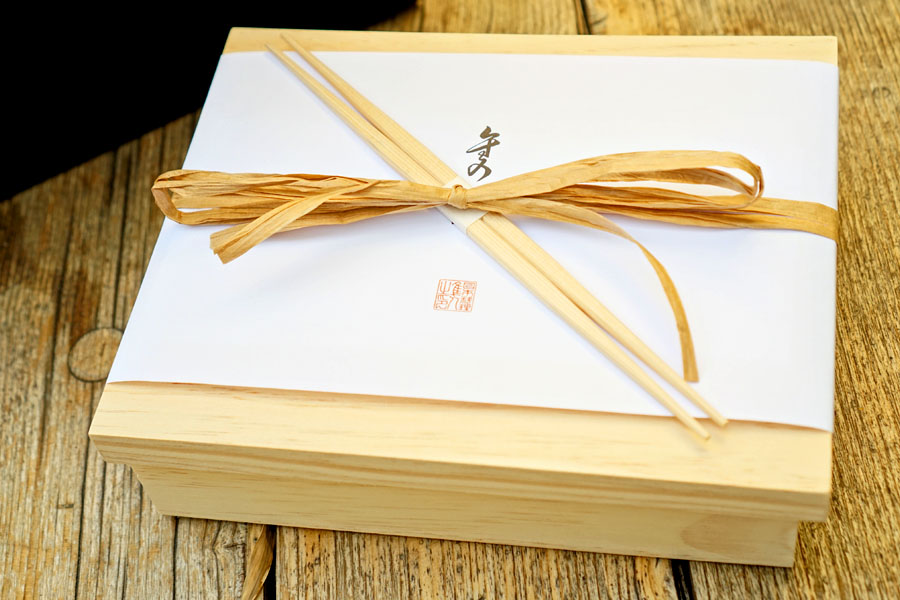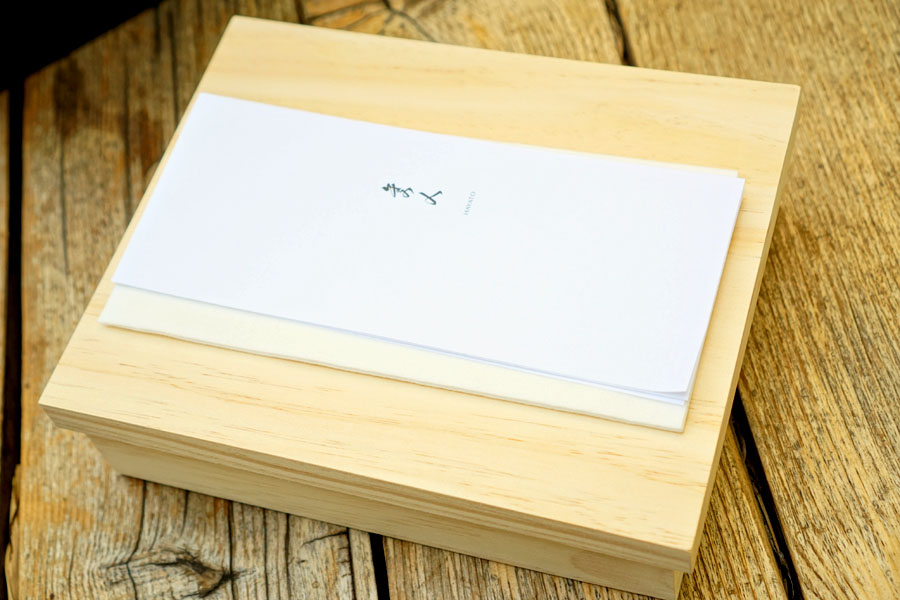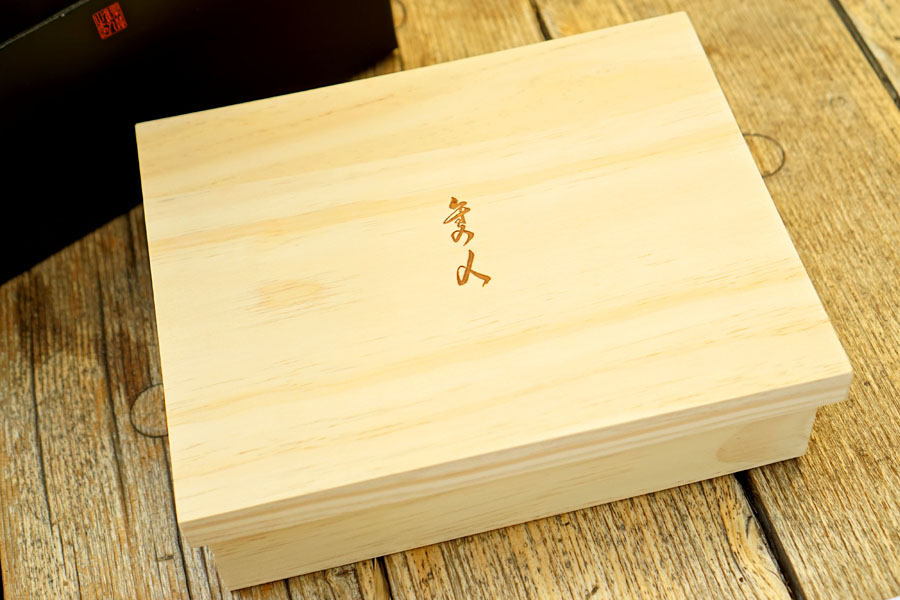 The container was constructed out of actual wood, a much appreciated touch, and came with a napkin, menu, and chopsticks.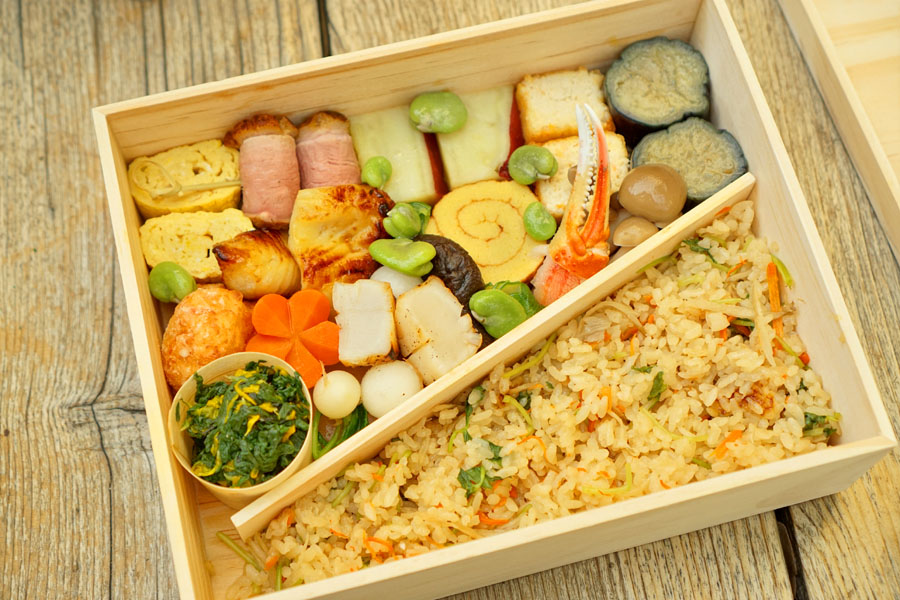 Remove the lid, and the contents are revealed. It's a rather ravishing sight to behold I have to say. Note that, in order to best enjoy the food, I ate the bento immediately after receiving it (at a table right next to
Rappahannock Oyster Bar
, in fact).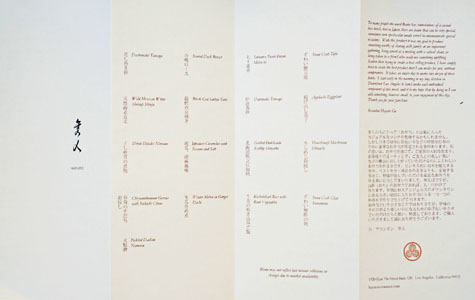 Pictured above is the included menu. Do keep in mind that the selection of items doesn't change all that much, and in fact even their placement in the box has remained largely constant over the past couple years. Click for a larger version.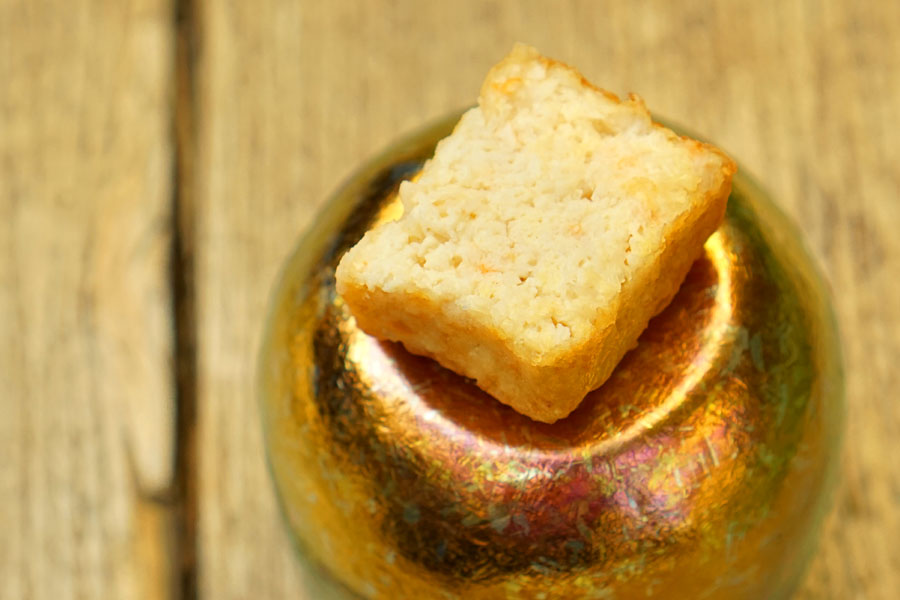 Snow Crab Tofu
There was no prescribed order for eating, so I opted to go right-to-left, up-to-down, as if I were reading a traditional Japanese text. Things thus got started with a bang thanks to this
zuwaikani tofu
, made from a mixture of tofu (produced by Koki Sato), snow crab, egg, and
surimi
, which is then steamed and gently fried. This was a favorite of mine for sure, since I loved the back-and-forth between the long-lasting, mouthwatering savoriness of the crab and the elegant flavors of the tofu, all while the frying gave the bite a pleasantly crisp exterior.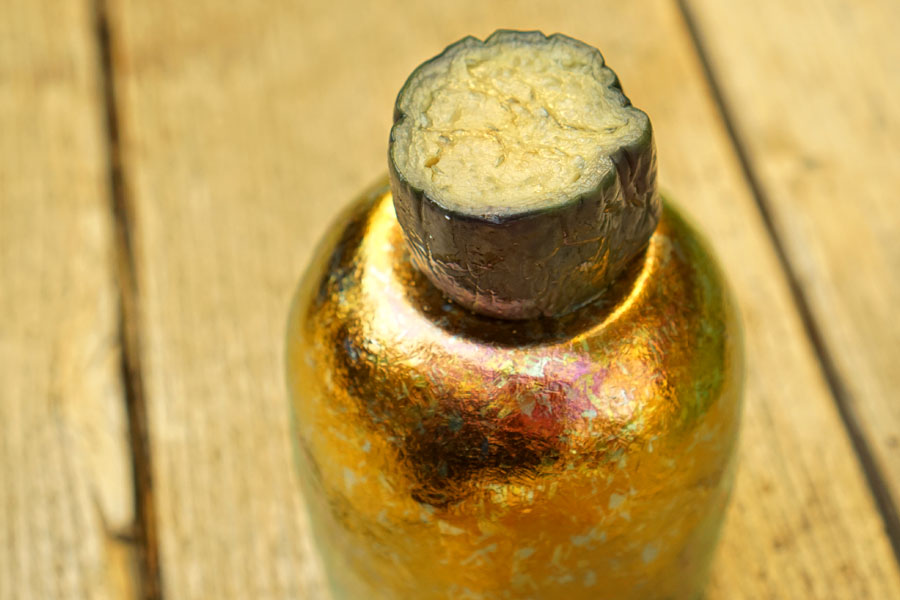 Agedashi Eggplant
Regular readers will know that I'm typically not a huge proponent of eggplant, but I have to say that this was one of the tastiest renditions I've had. Lightly fried sans batter and then soaked in dashi, the
agedashi nasu
displayed a wonderfully satisfying texture that was both substantial and succulent, while the flavor profile was all about refined savoriness and smoke. Another standout for me.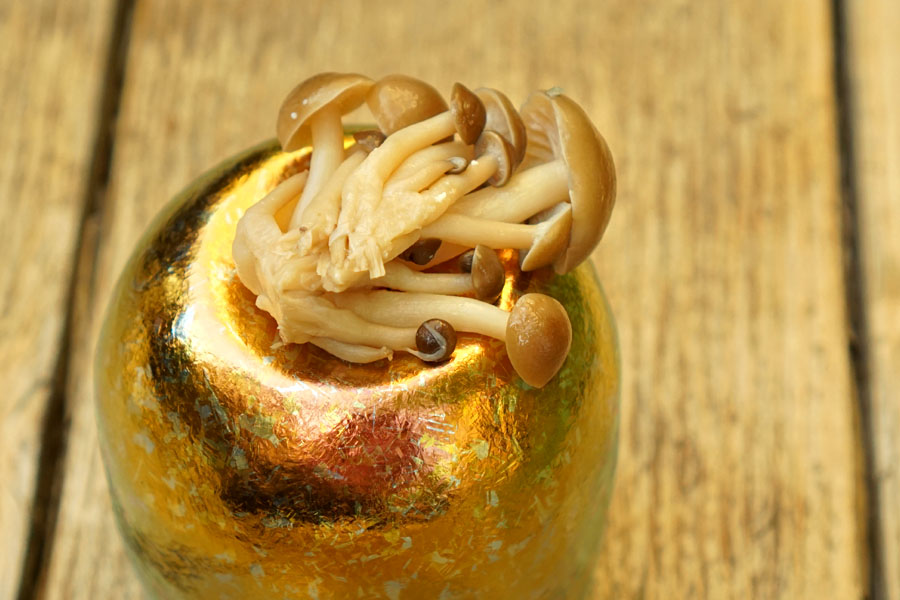 Honshimeji Mushroom Ohitashi
Shimeji mushrooms featured a slick, subtly crunchy consistency and a taste that incorporated delicate amounts of smoke and umami.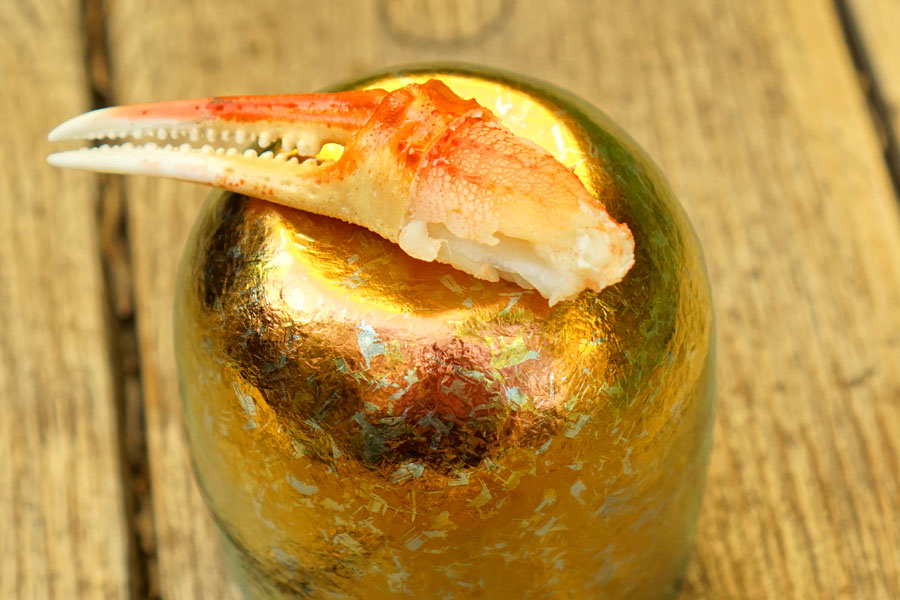 Snow Crab Claw Sunomono
A lone
zuwaikani
claw was just about perfect. Think super sweet and juicy, with an undercurrent of delectable brine.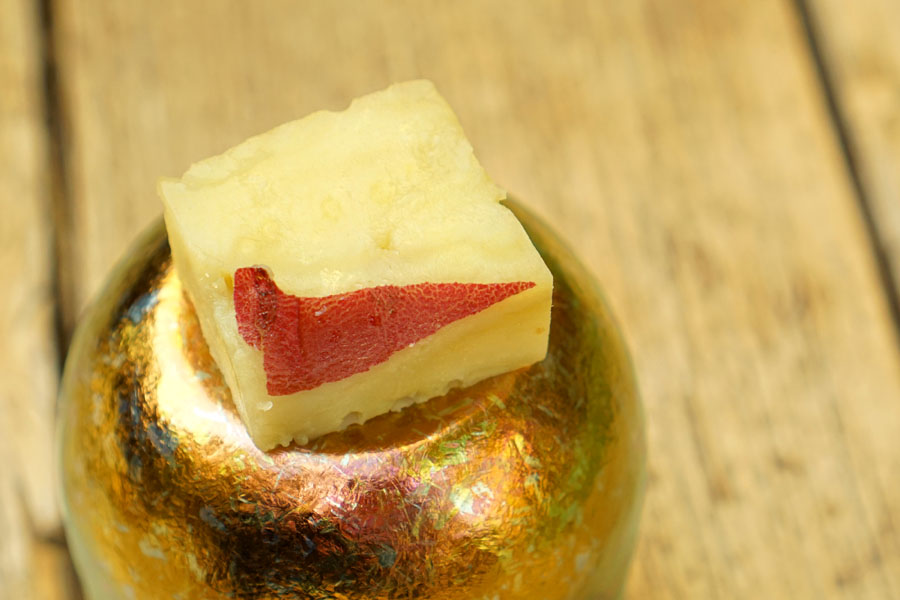 Satsuma Sweet Potato Mitsu-ni
The
maruju mitsuni
was a fun one. Simmered in honey, the
satsumaimo
was impressively supple and even more impressively sugary, but never in a cloying manner.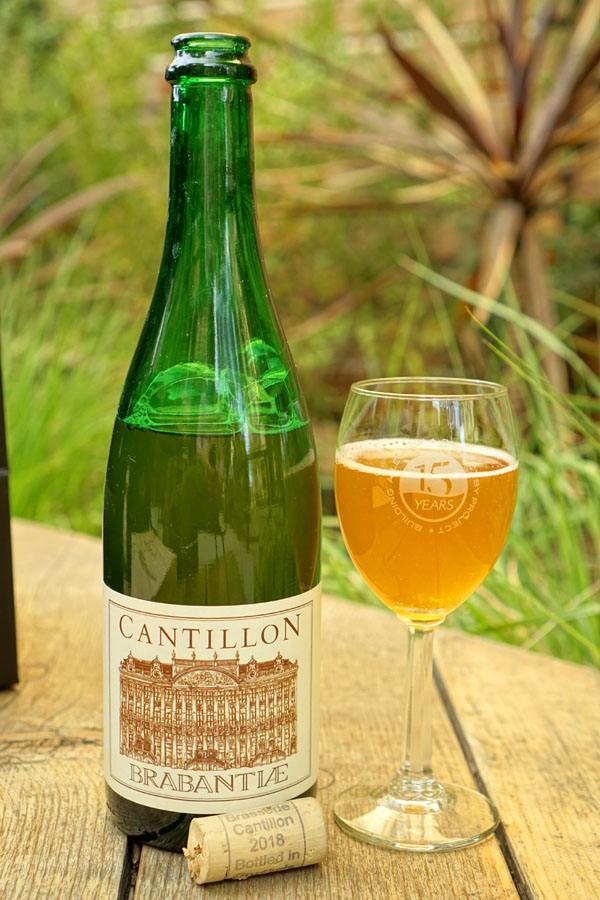 To pair with my meal, I brought out some lambic, the
2018 Cantillon Brabantiae
, a gueuze aged two years in port wine barrels before being bottle-fermented for another year. The beer showed off an eminently appealing nose that was heavy on funk, tartness, and loads of juicy stone fruit. The palate, meanwhile, was sharp yet smooth, conveying more sour, fruity flavors combined with barnyard in the background before finishing in a dry, tannic, agreeably astringent manner. Delish.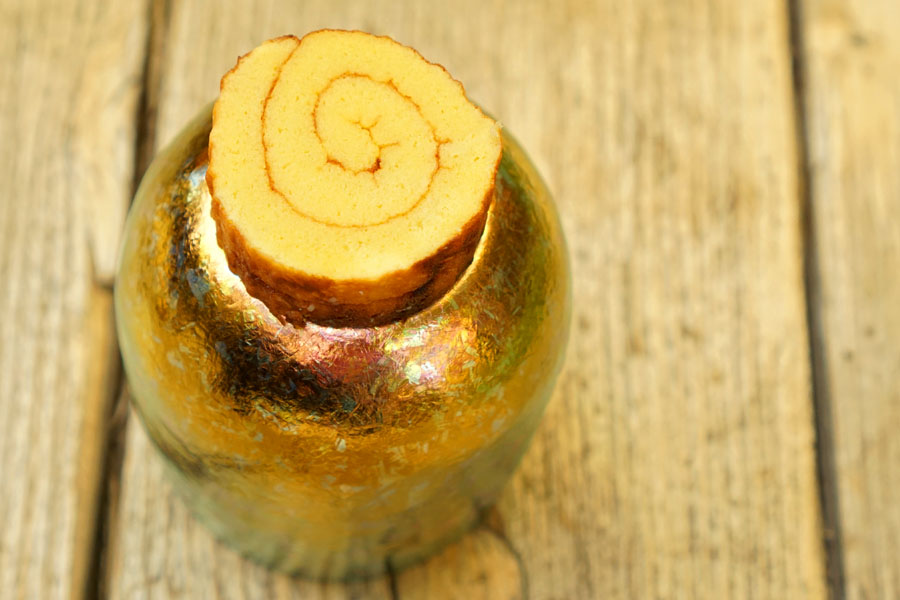 Datemaki Tamago
Our first of two
tamagoyaki
preparations was of the sweeter variety, and incorporated
hanpen
for a somewhat dense, cake-like consistency. Its taste was sweet at first blush, but there was also this underpinning of umami that grew and grew the more I chewed.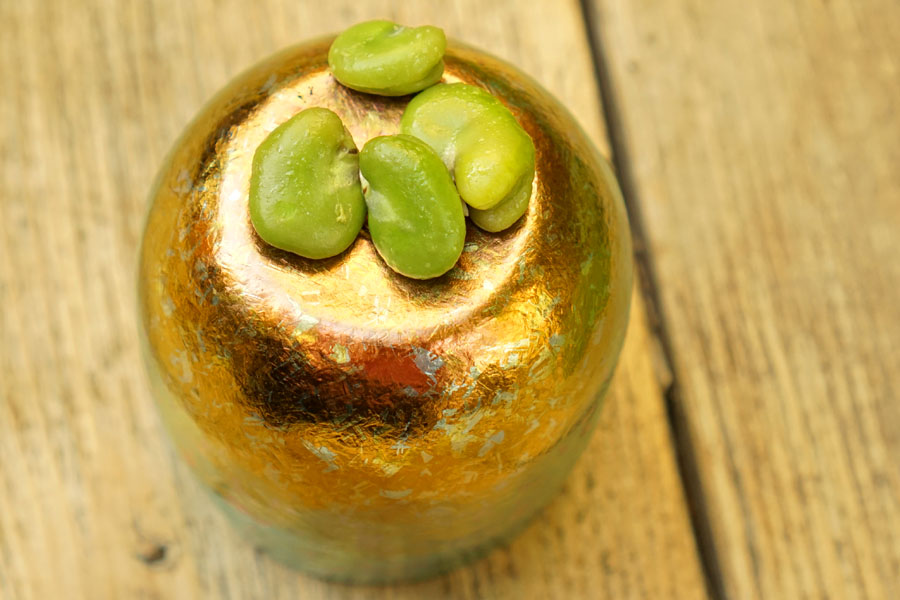 The bento contained two items that were not listed on the menu, the first of which were these lima beans, which offered a slight acerbic character as well as some textural play.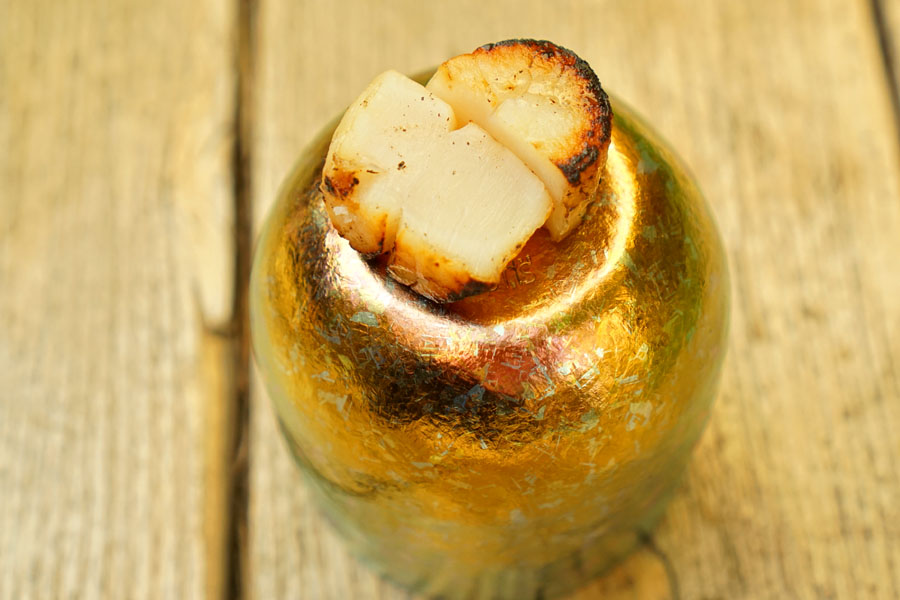 Grilled Hokkaido Scallop Shioyaki
My next dish of
Hokkaido hotategai shioyaki
comprised a singular salt-grilled scallop, one teeming with the bivalve's unmistakable brine and plenty of lingering char.
Koshihikari Rice with Root Vegetables
Gobo no takikomigohan
was obviously a crucial element of the bento, and I kept going back to it throughout the course of my meal. The rice had that slight stickiness I expected and wanted, while its earthy, umami-laced flavors worked hand-in-hand with the relatively bright, crisp nature of root veggies. There was also this ginger-y element present that I quite liked, too.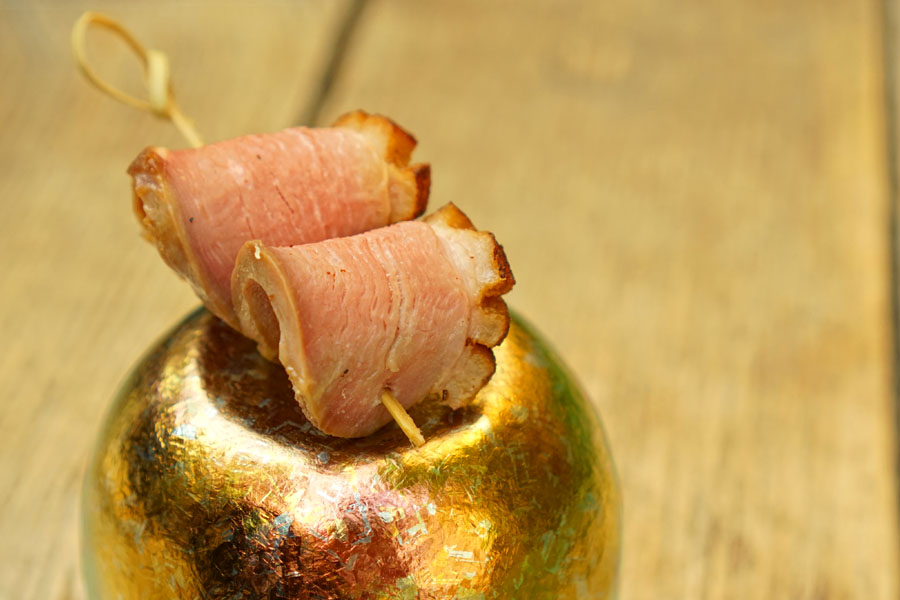 Seared Duck Breast
The
aigamo rosu
was an unabashedly full-throated presentation of the bird, one with a pretty remarkable sweetness, subsequently softened by a subtle smoke. In addition, there was this intense "duckiness" that lingered long on my tongue, giving this dish perhaps the lengthiest finish of all the items in the bento. Another favorite of mine.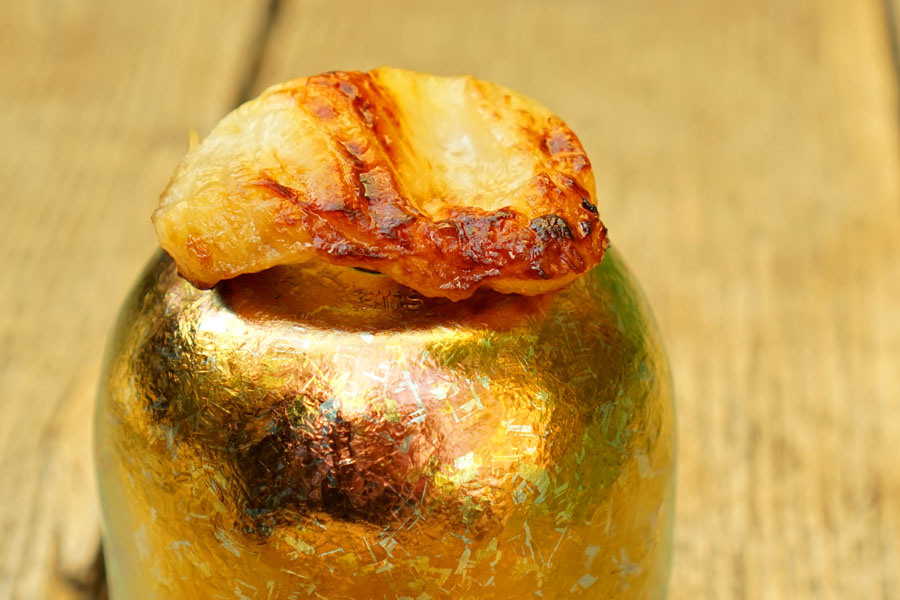 Black Cod Saikyo Yaki
Certainly, the
gindara saikyoyaki
was a treat. The fish ate firm-ish, fatty, and flaky, and I really enjoyed all the caramelization that was going on. Flavors were noticeably sweet, but also umami-driven, especially given the Chef's use of sake lees in the marinade.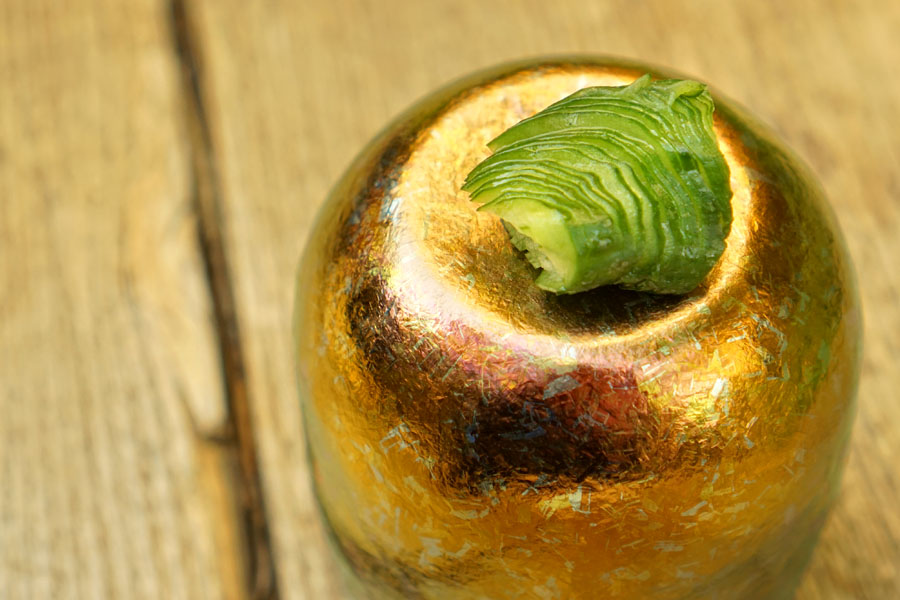 Japanese Cucumber with Sesame and Salt
The
kyuuri goma fumi
showed off the inherent brightness of cucumber, but also the nutty, savory qualities of sesame. There was also this intriguing textural element due to the fine cut of the vegetable. A welcomed respite from the headier flavors in the bento.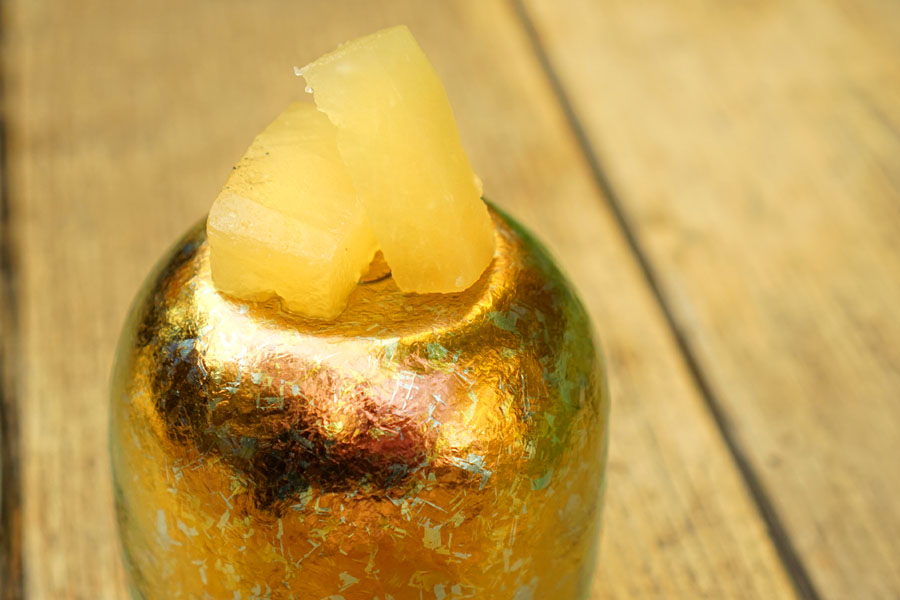 Winter Melon in Ginger Dashi
One of the most pleasantly surprising items was the
togan fukume ni
. I was a big fan of its soft, succulent texture, and also enjoyed its piquant, ginger-heavy taste, which functioned as a nice counterbalance to many of the other dishes present.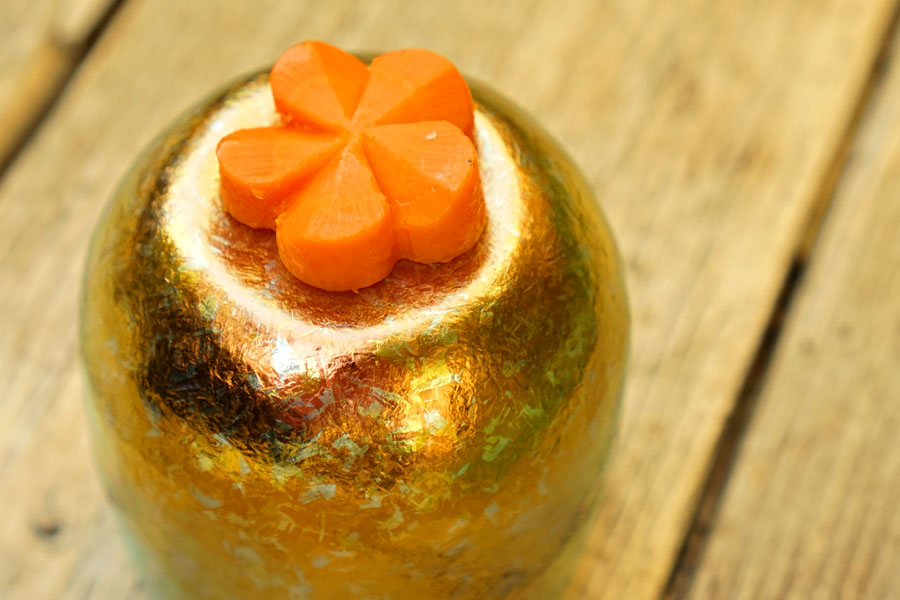 As mentioned above, there were two unlisted items in the bento, and the second was this intricately carved carrot. It had a near ridiculously soft texture, but was also imbued with a surprisingly prickly acidity.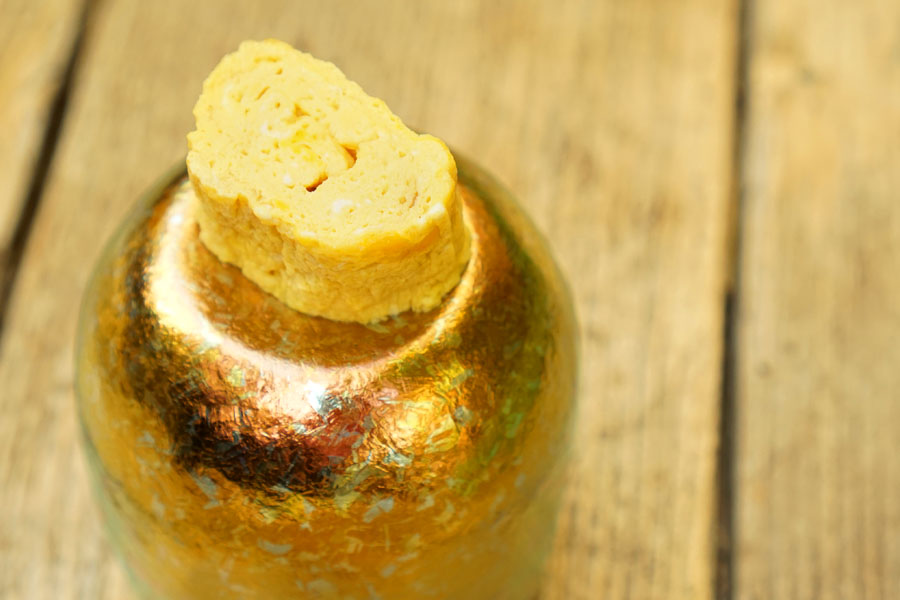 Dashimaki Tamago
The Chef's second egg preparation was also a winner. As the name would imply, this one incorporated plenty of dashi, making for a soft, silky, fluffy eating experience, one loaded with an immense depth of savor that just seemed utterly cozy and comfortable.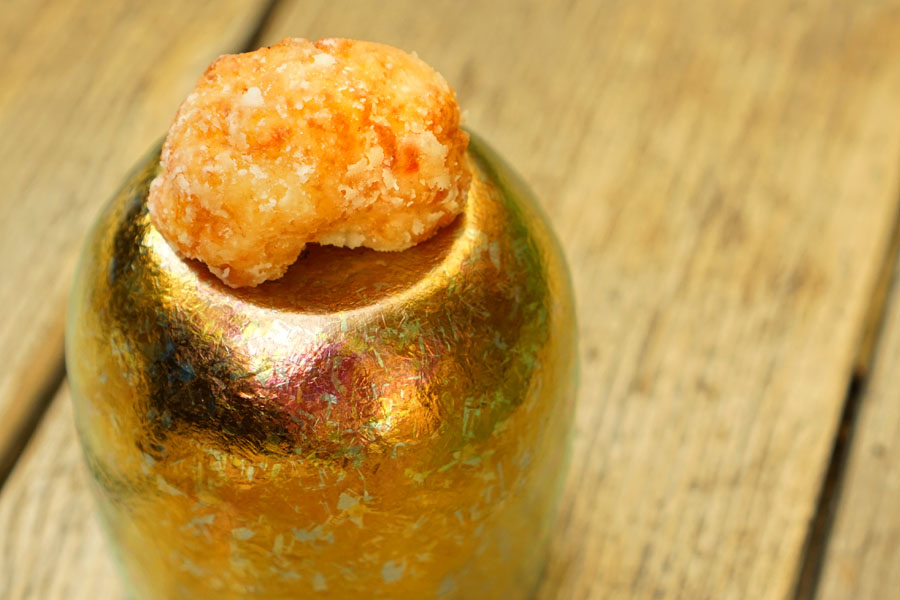 Wild Mexican White Shrimp Shinjo
My two pieces of
tennen ebi shinjo
were a joy to eat. I got the intrinsic, delicious sweetness of the shrimp up front, which then transitioned easily to a familiar, welcoming salinity.
Dried Shitake Nimono
Dashi-simmered
hoshi shiitake
mushrooms were super juicy, with the remarkable depth and umami and woodsiness that you expect and love.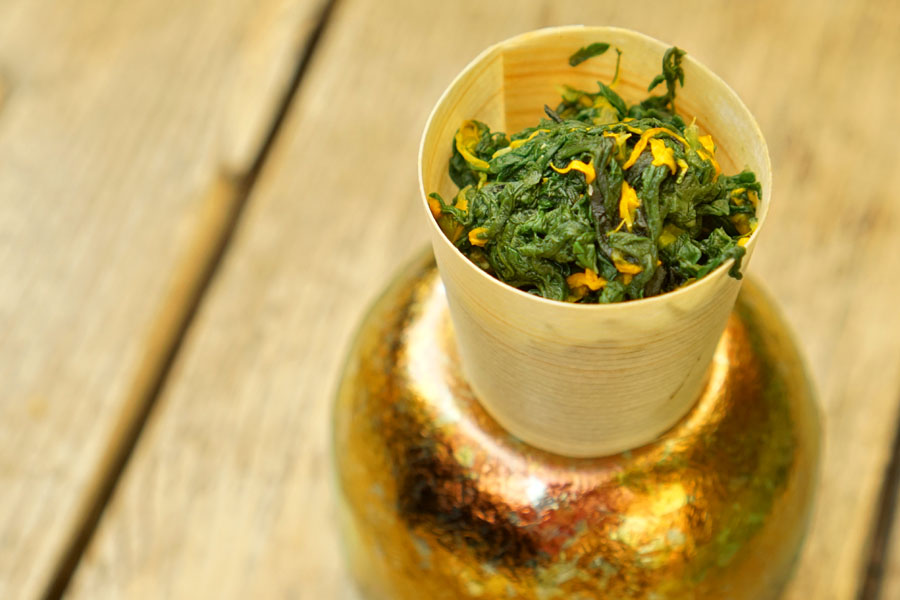 Chrysanthemum Greens with Sudachi Citrus
Today's penultimate dish was the
shungiku no sudachi ohitashi
. It functioned as great counterweight to many of the other items in the bento thanks to its pleasantly bitter, subtly tart, dashi-imbued flavor profile.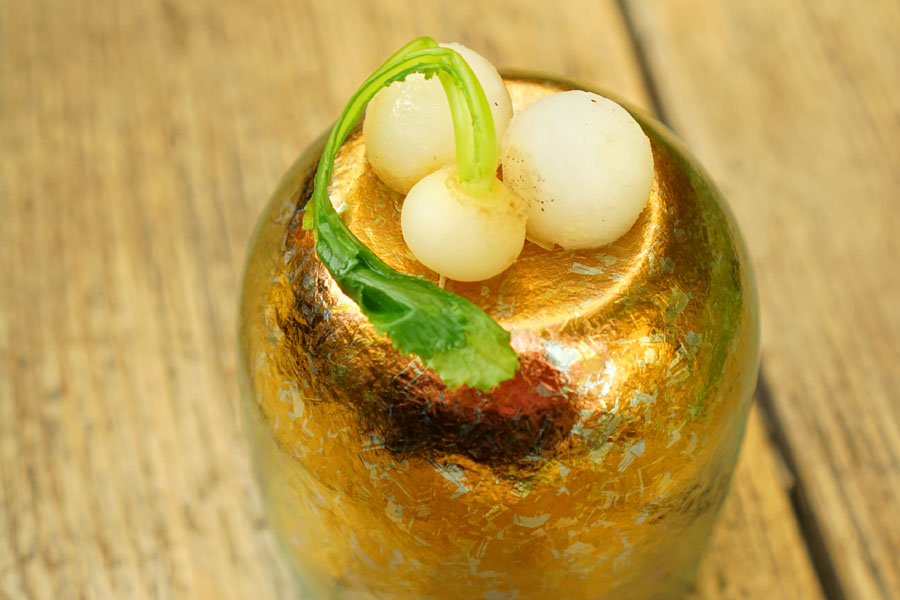 Pickled Daikon Namasu
Rice vinegar-marinated daikon exhibited a fantastic crunchiness, while flavors were bittersweet, tart, and acidic.
I will say unequivocally that this was the best bento I've ever had. I really appreciated how each item was basically strong enough to stand alone on its own merits. At the same time though, everything worked together harmoniously, offering a non-stop array of contrasting, complementary tastes and textures that kept me engaged all the way to the end. There was power and purity in flavor profiles--with umami at the forefront--yet I found finesse and subtlety too; the bites were balanced, and never overshadowed each other. This lived up to the hype.
As for Go's next steps, he already started selling significantly higher-end
orizume
-style boxes back in November, so that's something I may want to check out in the future. However, given that 2020 is coming to an end soon, I think it'd be awesome if the Chef could put together some
osechi
bentos to celebrate the New Year, just like he did when he was apprenticing at Ishikawa back in the day. We shall see.